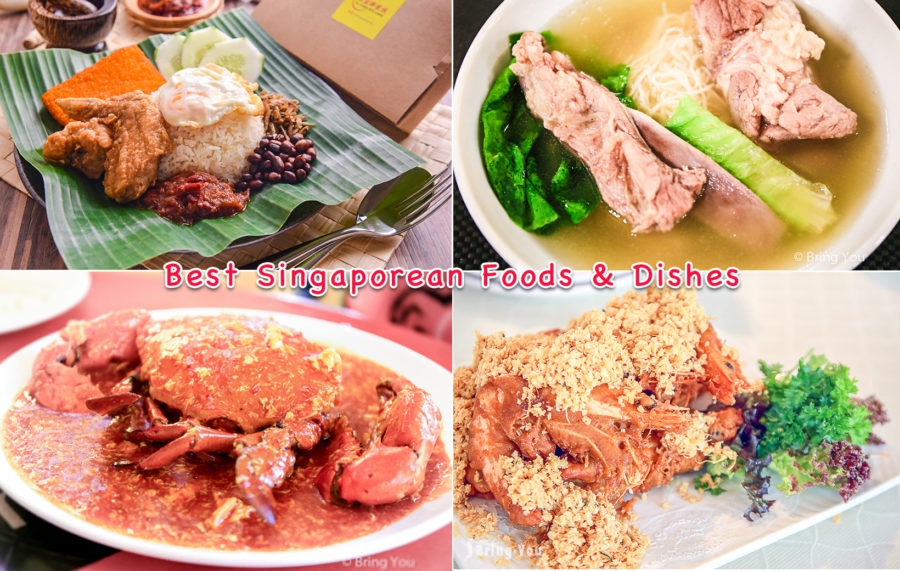 Singaporean gastronomy is a medley of miscellaneous cuisines. Living in a melting pot of cultures like Singapore, every community has introduced their own cooking method to the big stage. Therefore, the so-called Singaporean food becomes a blank canvas being brushed up with a wide array of elements and flavors. We have Laksa bridging the gap between the Chinese and Malay, just like the way curry fish head is the cultural exchange of the Chinese and Indian. If you're wondering what to eat in Singapore, read on the Check-List of 15 Famous Singaporean Food to hear what we have to say!
Bak Kut Teh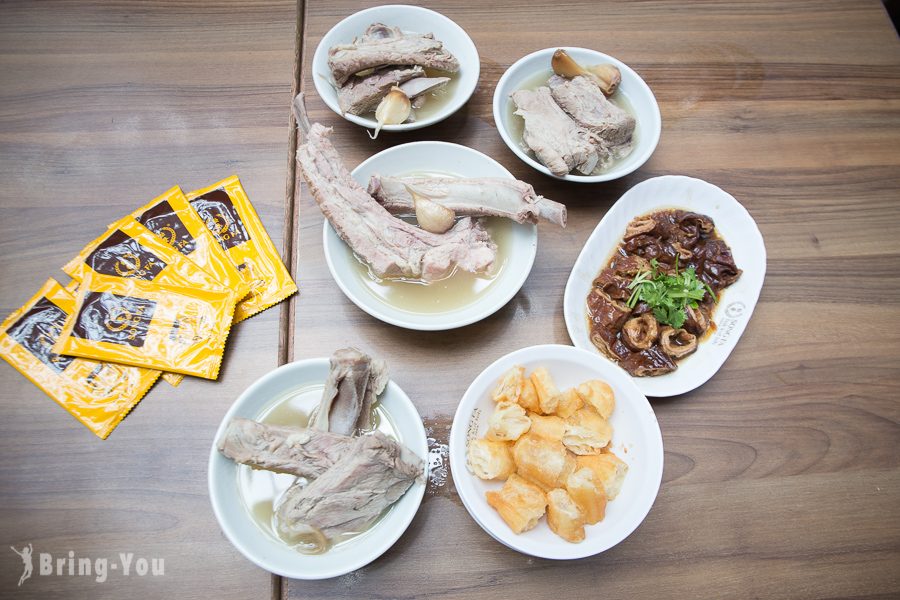 Landing first on our list of the best Singaporean dishes is Bak Kut Teh. There's no chance you can miss out on this iconic soup as it's widely available across the streets of Singapore.
Translated into English as "pork bone soup", Bak Kut Teh is a cozy treat on a chilly day. The dish has its torch on a huge rack of pork soaked in a pool of simmered broth. Garlic, herbs, and pepper are the key ingredients behind the flavor of the soup, providing a fine, brown, and light consommé to wake up your taste buds.
One of our favorite places for this hearty treat is the decade-old Ng Ah Sio Bak Kut Teh. Catered to those craving for a full-bodied broth with a spicy kick, this Teochew eatery games up its traditional recipe by boosting the peppery taste.
Another go-to spot is Heng Heng Bak Kut Teh. If you're a health-conscious traveler seeking a less peppery serving, you will love to delight in the leanness pork brew that Heng Heng has to offer!
Nasi Lemak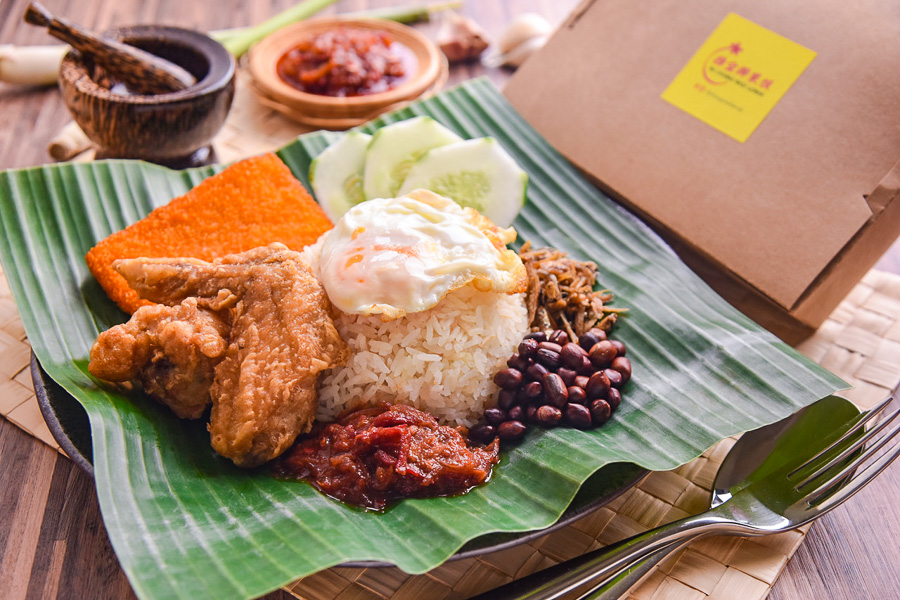 Next in line on our bucket list of what to eat in Singapore is Nasi Lemak. Coming out in a little portion of coconut cream-based rice wrapped in pandan leaves, Nasi Lemak is a great call if you like to indulge in a flavorsome, tenderly sweet staple food to get the day started.
You can choose to have it as a main course or grab it from a crowded vendor down the street as a mid-day snack. This perfect combo enhances the aroma and richness of the tasting profile, which delights your taste buds with a fragrant, full-on treat without going overly greasy!
One of the best Singaporean restaurants to find a serving of Nasi Lemak is Changi Nasi Lemak. Go for its spicy chicken and you'll appreciate the fact that the chili truly complements its whole tasting profile!
Chili Crabs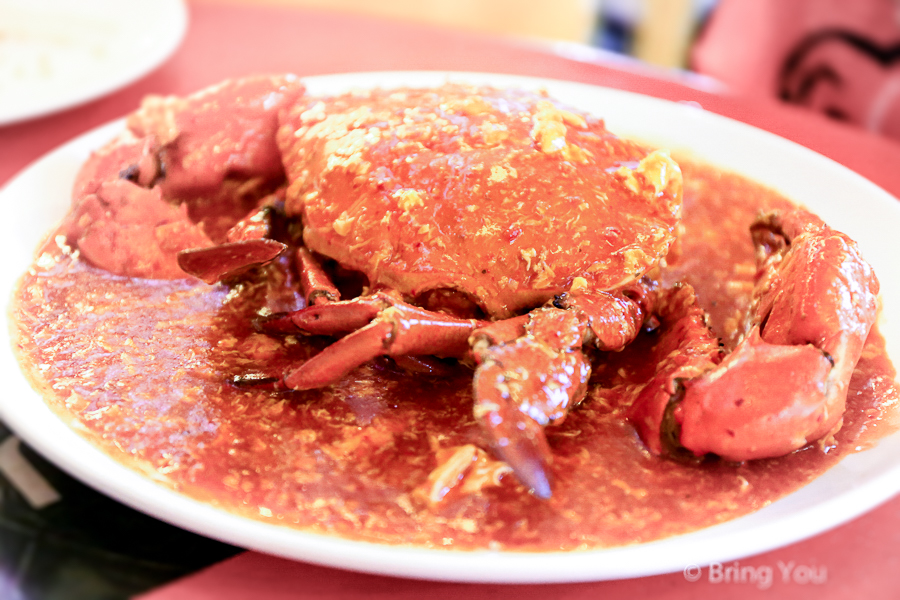 Chilli crab hasn't been promoted as one of the national cuisines of Singapore for nothing! This Chinese-derived culinary usually comes with a whole crab soaked in a rich, flavorsome gravy of tomato and chili.
The dish is a lovely blend of sweetness and savory with a tasteful add-in of that spicy kick. Don't be fooled by the name because the sauce is just tenderly spicy so don't fret over your tongue and lips going numb!
Wondering where to find this authentic food in Singapore? Head to Jumbo on a hot, humid Saturday night and get your hands on its thick, creamy serving of chili crab! Jumbo overlooks an open-air arena where you can watch the ships tied to the shore lit up at night!
Laksa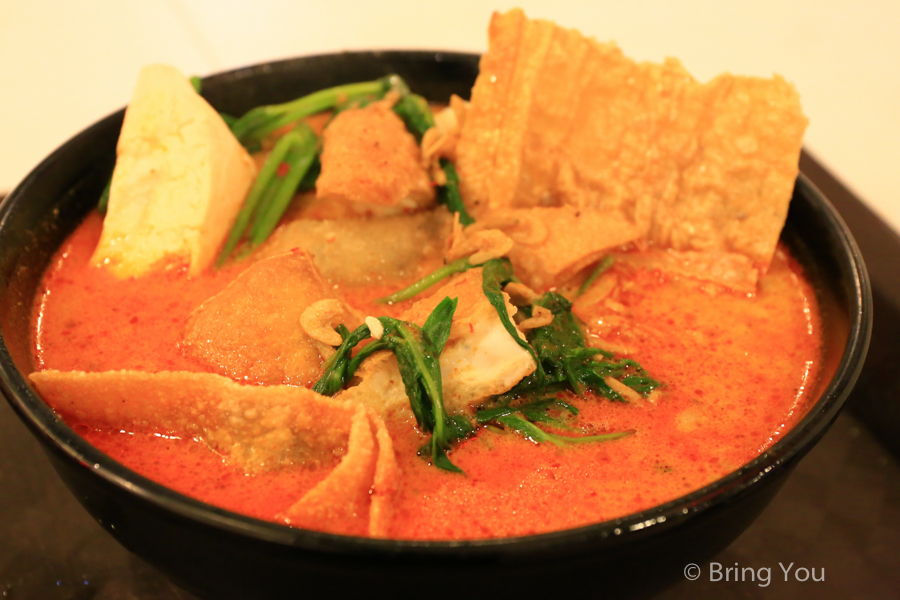 Alright, forget about that health-conscious matter because Laksa is heavenly tasty and you surely don't want to give it a pass! Get ready to jump in a full-bodied, complex possibility of coconut-based broth with a spicy kick of curry.
Each bowl comes with a generous bed of rice noodles topped with shrimp, fish cakes, egg, and chicken meat. Laksa is a perfect demonstration of the cultural cross between Chinese and Malay. One of our go-to spots that finely illustrates the best of Laksa is Sungei Road Laksa. This good-old hawker stall shares a slice of Singapore's heritage and it's so famous that if you come around peak times, expect to join the queue stretching across the food court!
Curry Fish Head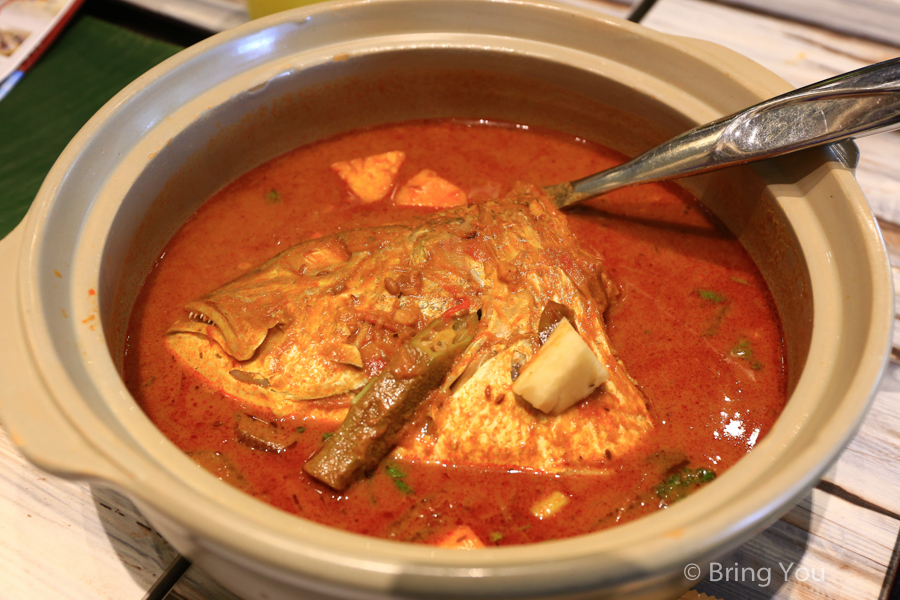 Native to Singapore and Malaysia, curry fish head is a hot mixture of stewed red snapper head soaked in a bed of assorted vegetables. We know many of you aren't familiar with sucking on a giant fish head while slurping in its soup. However, curry fish head is not famous for no reason!
Its spiciness is the answer for a chilly day while the vegetable assortment made of eggplant and lady finger balances out the overall profile. If Laksa is a must-eat Singapore food promoting the Chinese and Malay cultures, then curry fish head is a fine demonstration of Chinese and Indian cuisines.
A noteworthy stop in Singapore is Xin Yuan Ji. We love how they adjust the broth to mildly spicy while the pleasant sweetness lingers in your mouth. Its curry fish head comes out in an inviting bubbly clay pot so remember to get your camera ready when you're about to be served!
Hokkien Prawn Mee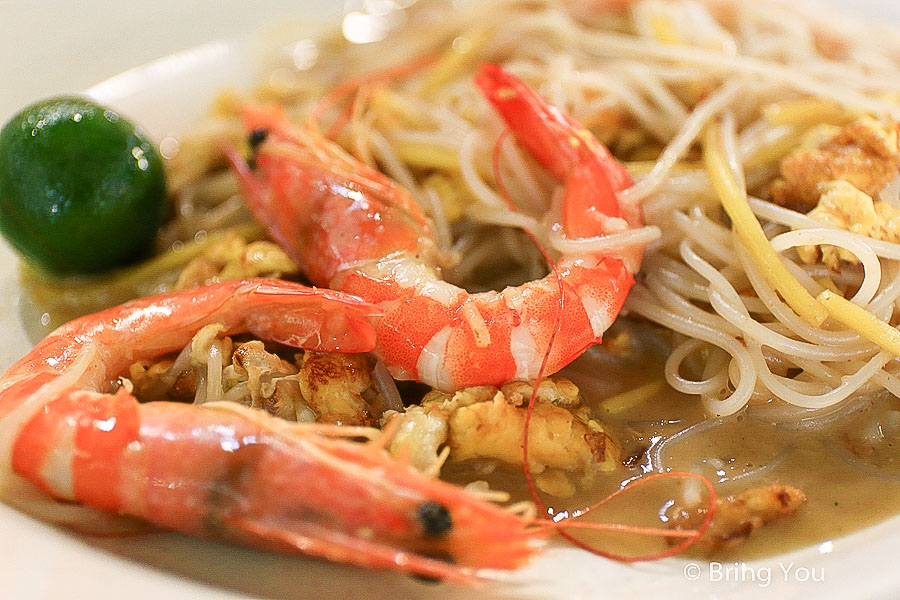 Dubbed as fried noodles with prawn, Hokkien Prawn Mee is another daily staple in Singapore that is steeped in a fragrant pork-stewed stock and prawn heads. Get your chopsticks out and delight your taste buds with each go paired with a juicy prawn, squid, pork belly, or egg!
The egg noodles are flash fried before dumping into braised prawn broth, giving it a rich and luscious treat to recharge your battery! One of the best Singaporean restaurants in town to find Hokkien Prawn Mee is Come Daily. This is a humble hawker stall that has been taking the country by storm with its well-cooked noodles and spongy topping of sinful pork lard and seafood.
Satay
Rain or shine, you will find people lining up in any hawker center waiting for their meat fix of satay. This famous Singaporean street food is skewed meat grilled atop charcoal fire and paired with a side of peanut sauce.
As a melting pot of culture, Singapore brings you two versions of satay. One is a Muslim style and the other is Chinese. Satay only tastes at its best when you find a strong balance of sweetness and saltiness kicking in and raising your eyebrows.
Depending on your appetite, you can choose to go with more chili. Chicken, beef and mutton are the most common meats that are constantly brushed with oil to create an impressive glaze.
Kaya Toast and Soft-Boiled Eggs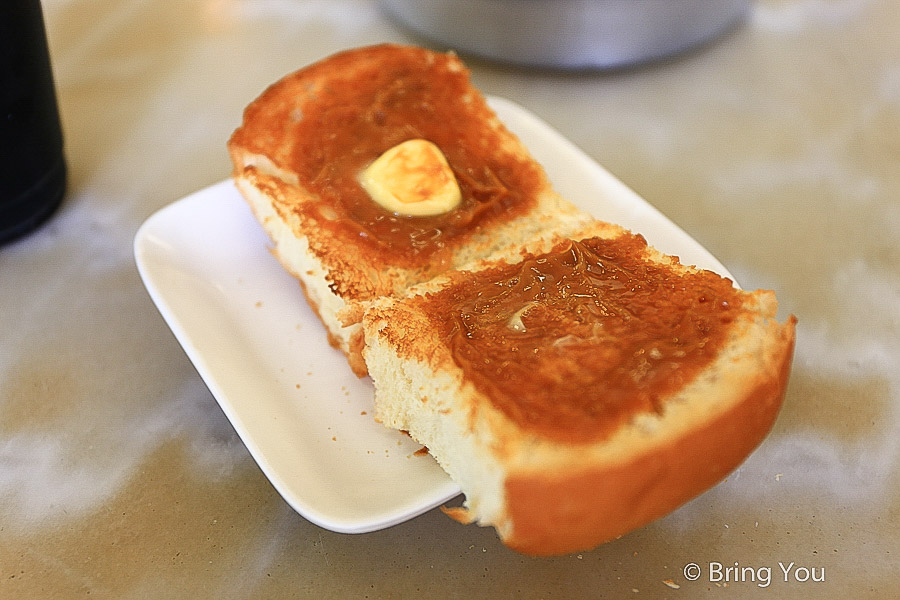 This old-school comfort food has been a breakfast staple in the life of local Singaporean for years. They say the food derives from the Hainanese immigrants. Each serving includes two slices of toast with butter and coconut jam (kaya) paired with a generous portion of soft-boiled eggs and washed down with a strong hot coffee.
One of the best Singapore restaurants to get your day started with a solid serving of Kaya toast is Ya Kun Kaya Toast. Going strong for more than half a century, Ya Kun is taking the country by storm with its perfectly crisp toasts caressed with a fragrant layer of egg and coconut mixture.
Collect Your Ya Kun Kaya Toast Voucher
Mee Rebus
Coming next in line is a Malaysian-originated staple, Mee Rebus. Coming out hot and rich with a potato-based gravy ready to get you hooked, Mee Rebus can be seen as one of the best Singaporean dishes to give your belly an energetic treat in the morning.
A typical bowl of Mee Rebus starts with a bed of egg noodles soaked in a pool of sweet and spicy gravy and is garnished with hard-boiled eggs, fried bean curd, and fried shallots. Ultimately, a squeeze of lime juice and a drizzle of dark soy sauce are added to enhance the overall tasting profile.
A must-try Mee Rebus restaurant in Singapore that makes us drool every time we come over to Singapore is Yunos N Family. The brand has been going strong for a whopping 40 years and paved the way for the Mee Rebus industry in Singapore that we know today.
Roti Prata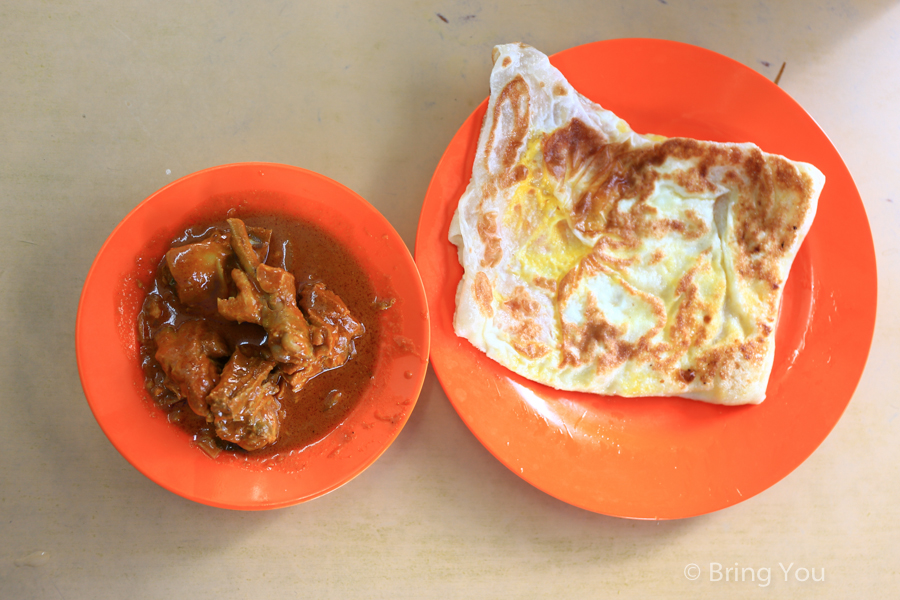 Roti Prata is a perfect demonstration of the South Indian cuisine that puts Singapore on the map of Southeast Asian most famous cuisine. You can never go wrong with Roti Prata as it hits the spot every time with the crispiness on the outside nestling a soft, spongy stuffing within.
Roti Prata comprises a piece of fried flatbread with a touch of Indian clarified butter. Some traditional stalls give a nod to the classic version by serving Roti Prata plain or filling it with eggs. Meanwhile, if you've already been familiar with this classic call, then game up your meal with an add-in of cheese, chocolate, or even ice cream.
Hainanese Chicken Rice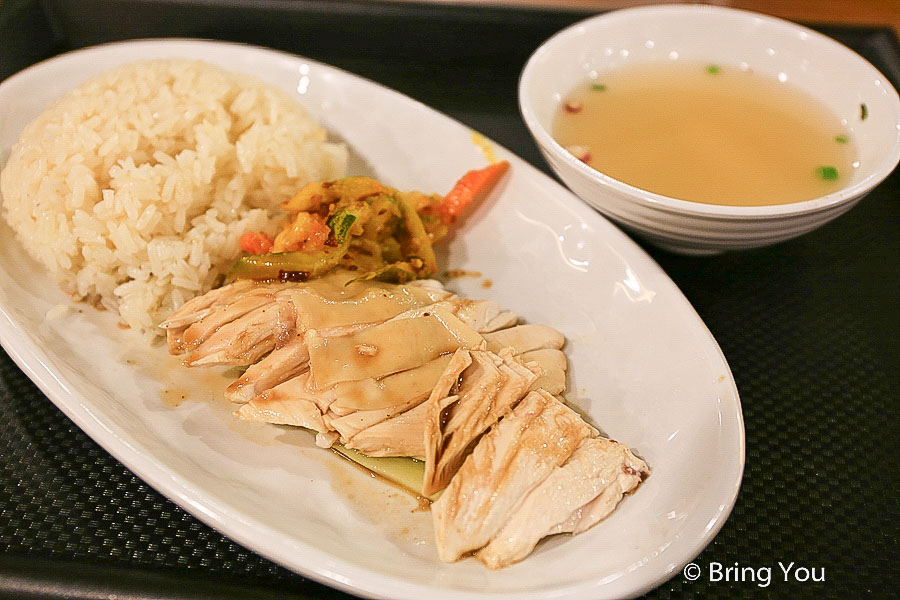 Hearty, fragrant, gooey, and full of love, Hainanese chicken rice is another staple that will make you scream for more. Hainanese chicken rice is so iconic that it's even served on the inflight menu of Singapore Airlines.
As the rice is cooked in the chicken stock to perfection, each bite will spark a light in your eyes with its delicate aroma. On top of that, the generous topping of boiled chicken makes a great condiment to the rice with each tender and fatty slice.
I know you're fed up with how many times Tian Tian is mentioned in the list of Singapore's best Hainanese chicken rice. But trust us, even Anthony Bourdain couldn't handle how delightful and heavenly it is. The rice is so good that you can eat it on its own, so go ahead and order some extra rice!
Cereal Prawn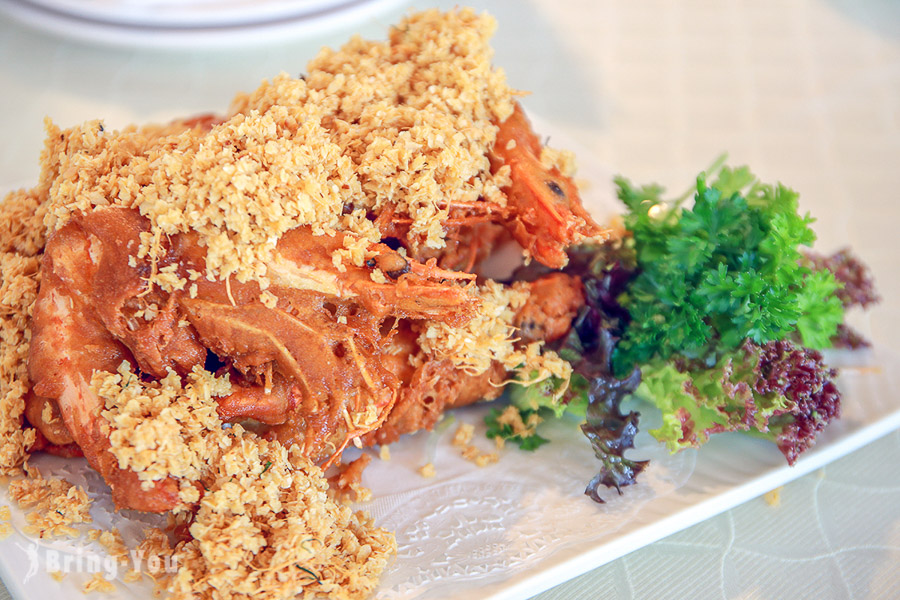 Fritter fanatics assemble! We want to spice up your vacation with an addictive finger food – cereal prawns! Get ready to indulge your tooth in the succulent, fresh prawn after biting your way through the crunchy coat of cereal.
Yes, it's a fritter but you don't have to worry about going all greasy because the prawns are perfectly deep-fried in a mixture of butter, cereal, chili, and curry leaves that balances out the flavor.
Make it a hot treat on a cold day, call your besties out, grab a couple of beers, and revel in this sinful serving right away! Our go-to restaurant is the all-time iconic Keng Eng Kee, a small eatery open down the street of Bukit Merah Lane. Make sure you'll give it a go!
Char Kway Teow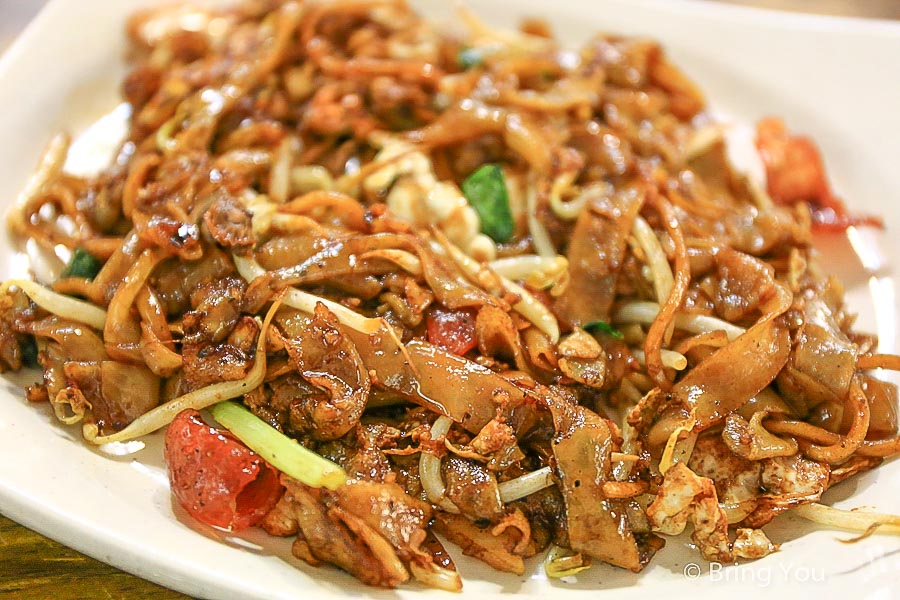 Dubbed as fried kway teow, this is one of the most sought-after dishes in Singapore that you cannot miss. The lingering smell is brought about from the wok, wandering in the air and inviting you into the table. Flat rice noodles are the key ingredient while eggs, cockles, Chinese waxed sausages, and beansprouts are introduced to enrich the overall flavor.
A traditional serving features lard as a must-have element to garnish and delight the dish with its distinctive taste. However, as more travelers are leaning towards a health-conscious meal, you will find lard replaced by vegetable oil. Amongst many Char Kway Teow stalls, Hill Street Char Kway Teow can be seen as a hawker legend. Go ahead, join the queue and let it satisfy your hunger!
Mee Goreng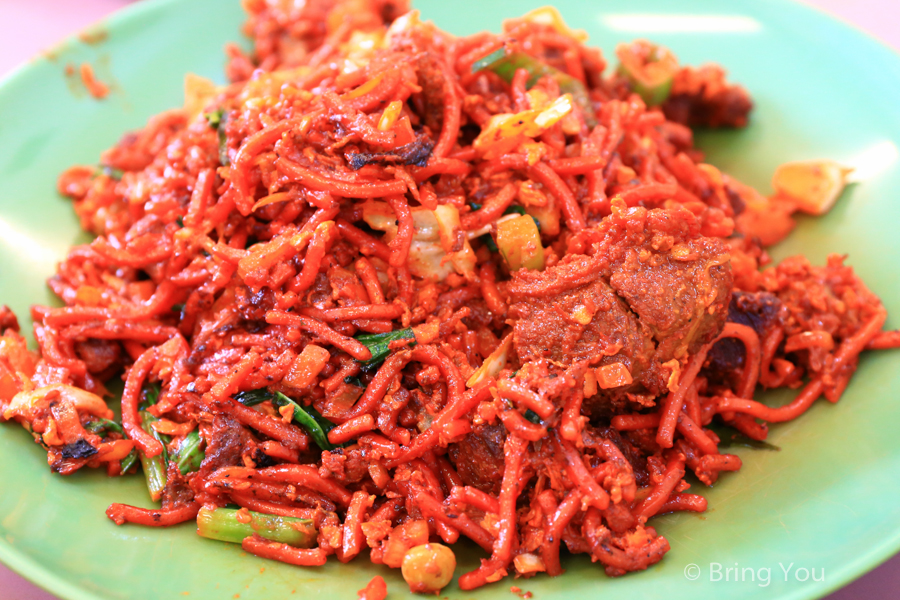 To cap off this list, we want to brush up on your culinary adventure in Singapore with Mee Goreng. If you think Mee Goreng is nothing other than a regular fried noodle, you're wrong! Mee Goreng has won over all races of Singaporean with its spicy and savory blend. The dish features fried egg noodles underneath which are blanketed by a mash-up of chili paste, tomato sauce, and soy sauce. To boost the diversity of the dish, chicken and fried shallot will be introduced on top.
Teh Tarik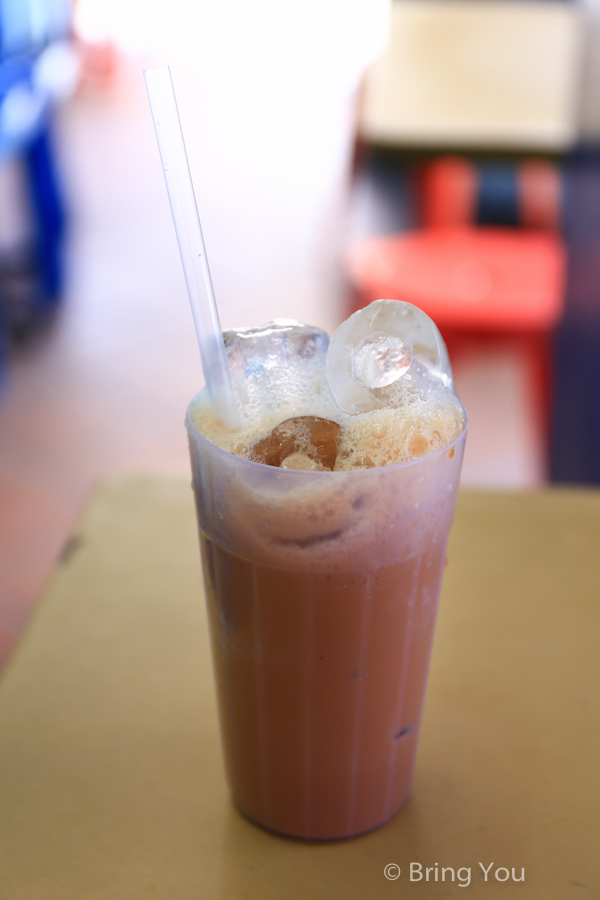 Now you've had enough of food and wondering what the best drink that Singaporeans are always proud of is? Pay a visit to Bhai Sarbat and let Asgar quench your thirst with his famous pulling tea.
Teh Tarik refers to a type of hot milk tea, which is usually made of black tea mixed with a velvety add-in of condensed milk. Once the mixture is dumped into the glass, an aesthetical frothy layer appears on the top reminding you of milk foam. To max out your experience drinking Teh Tarik, remember to pair it with a dish of Roti Prata!
And that's about it! We've just uncovered our favorite 15 authentic dishes in Singapore, and we hope you'll love them the way we do!
Related Stories