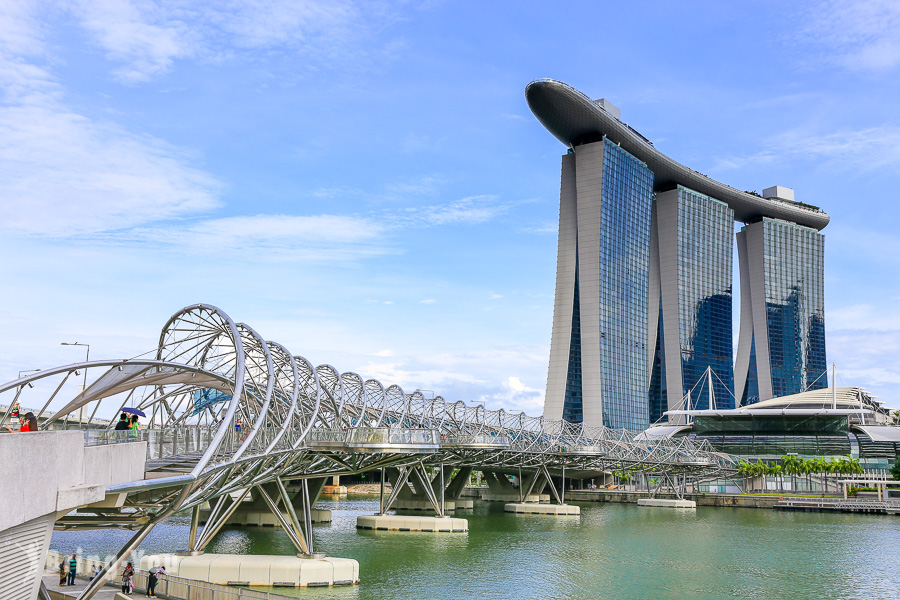 Dubbed as the "Lion City", Singapore is the most energetic country in Southeast Asia. This tiny island country has taken the world by storm with a vast array of manmade wonders, innovative technology, and an impressive airport that even houses a miniature waterfall at its heart. A spotless country with lots of green spaces covering a majority of its footprint definitely carries many interesting leisure pursuits. If you're about to set out to this fabulous city, dig deeper into our definitive Singapore travel guide below for a hassle-free vacation!
Singapore at A Glance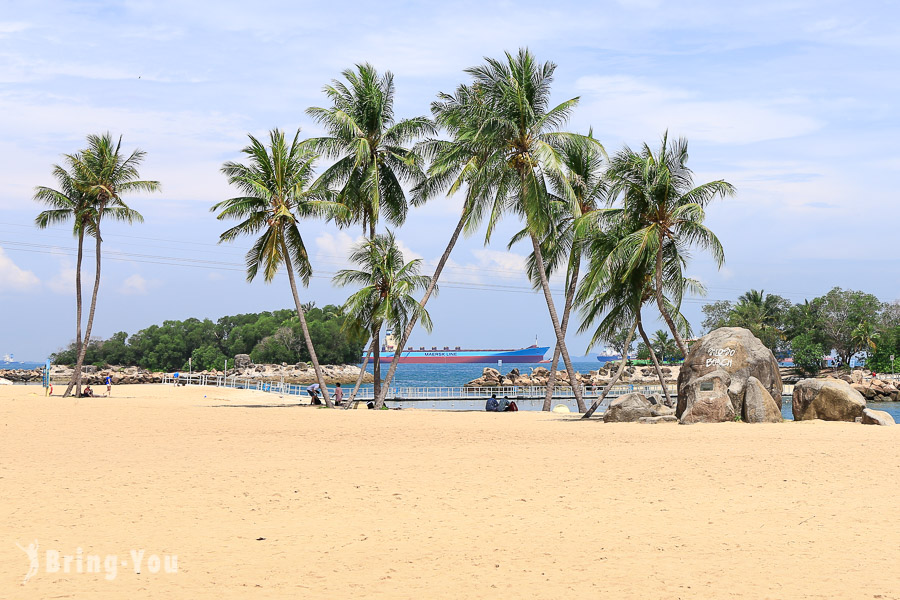 Floating off Malaysia's coast, Singapore sees many international flight patterns drawing its sky every day. This melting pot of culture is a young country going strong ever since its independence day in 1965. Travelers worldwide look at Singapore as an introduction to their vacation in Southeast Asia.
Nowadays, the country is ranked as one of the most stable economies in the world. Boutique stores line up the Orchard Road, big boulevards shaded by the thriving trees, and every corner is splendidly lit up when the sun beams down.
The full-on gastronomy brings you a lovely blend of Chinese, Malay, and Indian cuisines. Each neighborhood of the country is dyed with a distinctive color of culture, which are all intertwined to turn Singapore into a vibrant mosaic. Thanks to a safe and secure environment, Singapore sets itself apart from its neighboring counterparts to become a destination of choice for many passionate globetrotters!
How to Get around Singapore?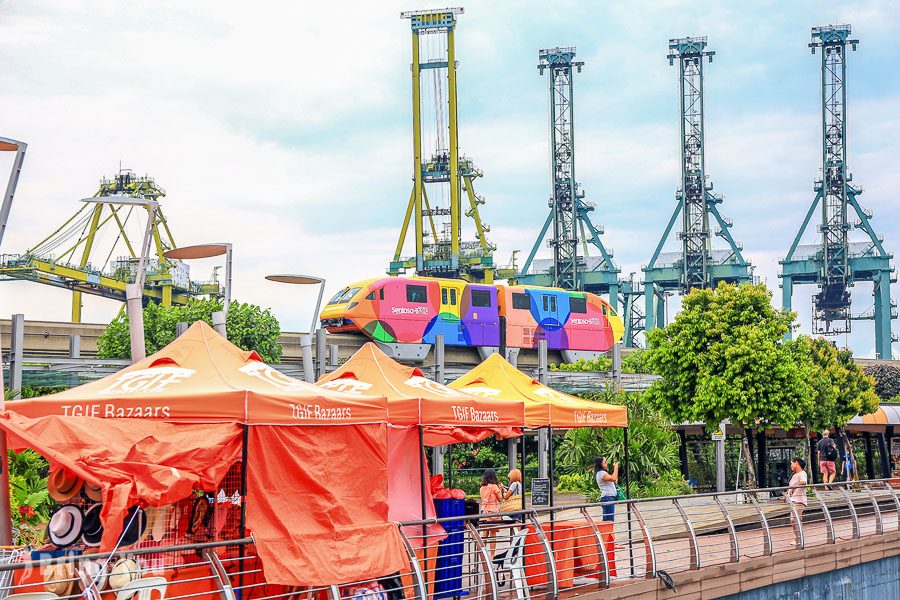 You have five best ways to hit downtown from the Changi Airport and travel around the country. The fastest way is flagging down a taxi that runs 24/7. Public transportation including an MRT ride and a bus ride is also a good call if you wish to set aside some bucks for sightseeing.
Despite the pricey business of renting a car, this hi-tech country still allows you to get around in a rental car using electronic road pricing and stored-value cards.
Save the best for last, joining a sightseeing tour is the best alternative for first-comers who get pushed for time. Some of the tours drive you around the downtown districts while some others are catered for a themed ride such as World War 2 or Peranakan culture.
Where to Stay in Singapore? Best Hotels and Accommodations to Choose from
It's time to forget the big recognized hotel chains that dominate Singapore's hospitality industry! Nowadays, more local and foreign boutique brands enter the scene as game-changers that reckon with the heavyweights. This high-spirited market allows you to stay in a kooky lodge or a heritage building where you can seize a piece of Singapore's culture. If you're hungry for a more off-the-grid accommodation, then scroll down the pages on Airbnb and take your favorite pick! We're happy to share our curated list of the best Singapore hotels and accommodation right here so you can have a better insight!
Read More: Where to Stay in Singapore
What to Know about Singaporean Currency?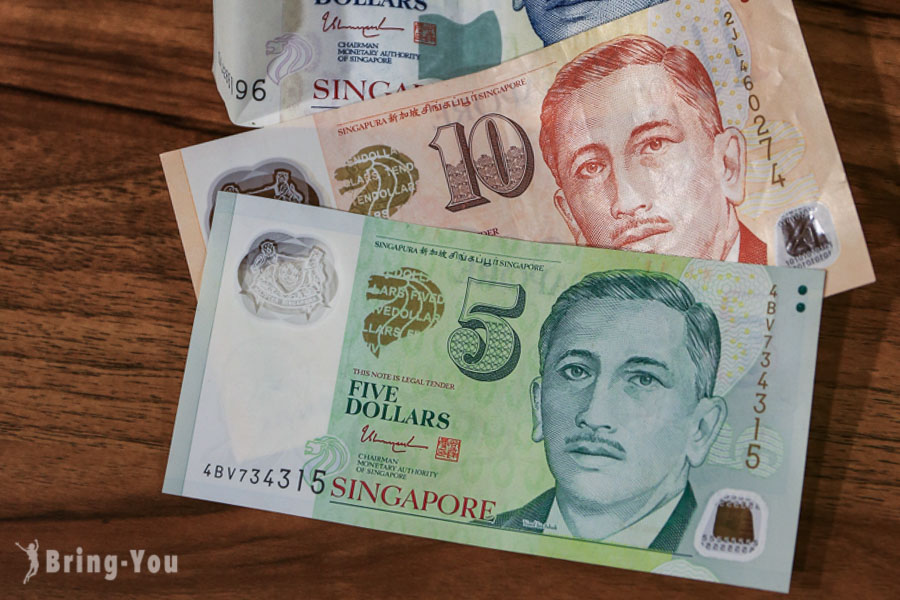 Singapore dollar (S$) is the official currency used in Singapore. Both paper notes and coins are commonly present in every corner of the country. Measures of notes start at S$2 and work its way higher to 5, 10, 50, 100, 500, 1000, and 10,000. Meanwhile, coins are in measures of S$1 at its biggest and lower to 50, 20, 10, 5 and 1 cents.
An interesting fact is that other currencies including US Dollars, Australian Dollars, Japanese Yen, British Pounds, and Brunei Dollars are accepted in some of the famous shopping malls. In case you're seeking a currency exchange booth, visit Orchard Road and Little India to exchange at a slightly better rate.
Which Credit Cards Are Accepted in Singapore's ATMs? 
Singapore is a global financial hub which should come with no surprise that American Express, MasterCard, and Visa Cards are widely accepted. As a hi-tech country with a wide diversity of cultures and ethnicities, you can be assured that many ATMs in Singapore are signposted in various languages. Many ATMs stand around the bank branches and shopping spots in populated neighborhoods. However, gear you up with some cash when you have meals in the local eateries or vendors.
Which Power Plug and Voltage Are Operated in Singapore?
It's essential to know that Singapore operates on a 230V supply voltage and the plugs are type C, G, and M. If these specifications are not applied in your home country, consider packing a travel adapter for a hassle-free vacation!
What Languages Are Spoken in Singapore? 
English, Malay, Mandarin Chinese, and Tamil turn Singapore into a multilingual country with English being the dominant language at schools and workplaces. Therefore, you would do just fine when visiting Singapore as an English speaker. There's a creole language spoken by a majority of Singaporeans called Singlish, or colloquial Singapore English. You may perceive it as a mash-up of British English with Malay and Chinese easily spotted during the dialogue.
Where Can You Buy a Sim Card in Singapore?
Buying a sim card in Singapore is a breeze! All you have to do is choose a plan, present your passport, pick your number, plug it in and you're on a merry way! Ideally, the sim should be ready right when you land at the airport. Changi Airport comes with a range of shops that you can choose from. However, it may be a little tricky for first-timers when it comes to which dealers to go for. If that's the case, purchase a sim card online and have it delivered right at the airport! Our go-to plan is valid up to 12 days with 100GB. And this type of plan makes the most sense if you're on a travel purpose!
What Is the Best Time to Visit Singapore?
The best time to visit Singapore is from February to April when the dry season approaches and less rainfalls are spotted. In fact, Singapore is a year-round destination if you don't mind humidity and rains. Like any other place on the planet, the super-peak season falls in December, runs through Lunar New Year and may lead to skyrocketing prices at most of the services.
What Should You Wear in Singapore?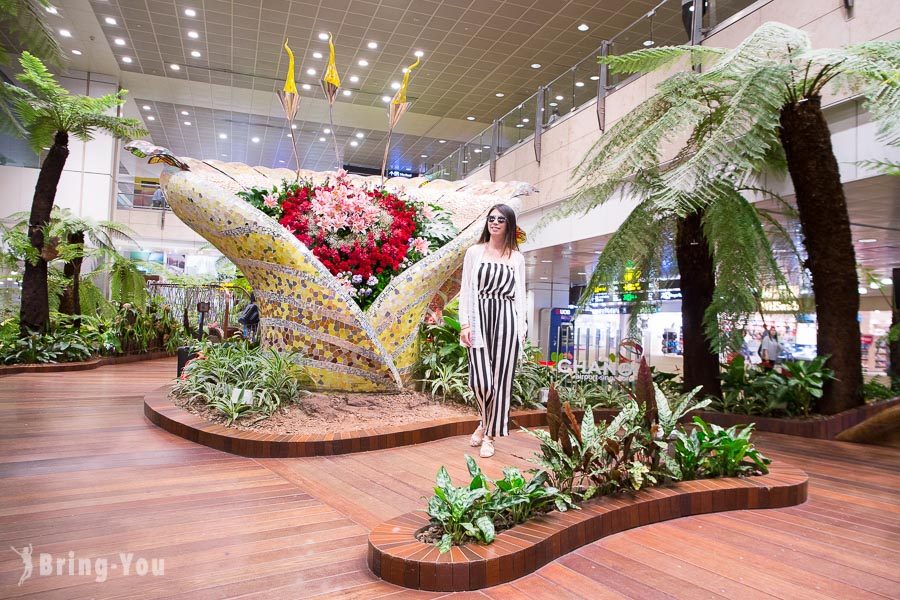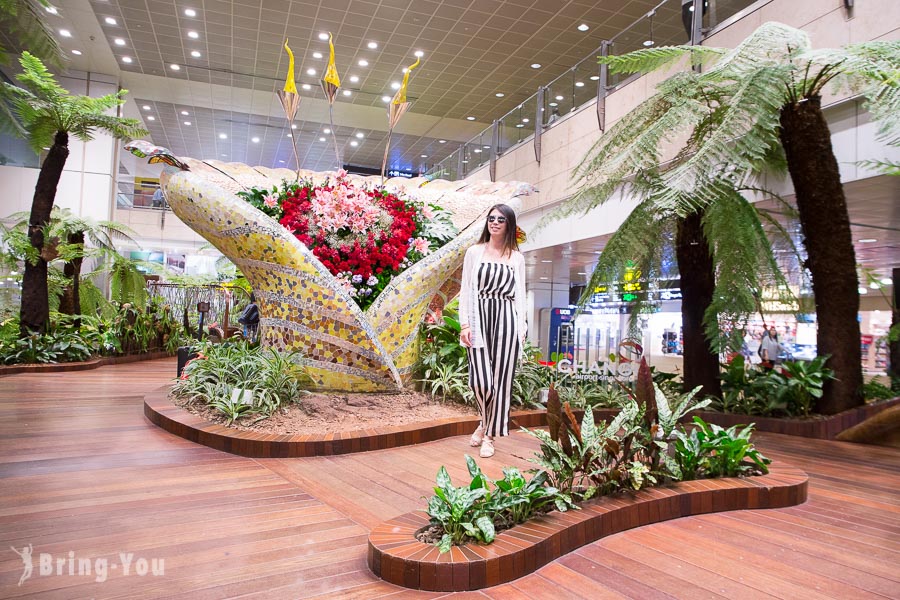 The damp humidity of a tropical country calls for light packing and simple clothing, unless you visit a bar or posh restaurant where attire and formal dress code may apply. Natural cotton and linen clothes will make the weather more bearable while a pair of sport shoes encourages you to walk freely for sightseeing. Specifically speaking for holy shrines, mosques, churches, and pagodas, it's common sense to dress conservatively with something that goes below your knees and covers your shoulders.
Travel Insurance for a Vacation in Singapore: Is It Worth It and Which Plan Should You Buy?
Getting travel insurance is totally worthwhile and we highly recommend you to seize up to 10% of your vacation expenses for this part. One of the best insurance firms to place your trust in is SafetyWing. We appreciate SafetyWing in a way that it offers flexible plans and prices that allow you to travel with freedom without any sign of frustration. If you're only on a holiday to Singapore, then the Insurance for Nomads package starting at only $40/week makes the most sense!
5 Top Things to Do in Singapore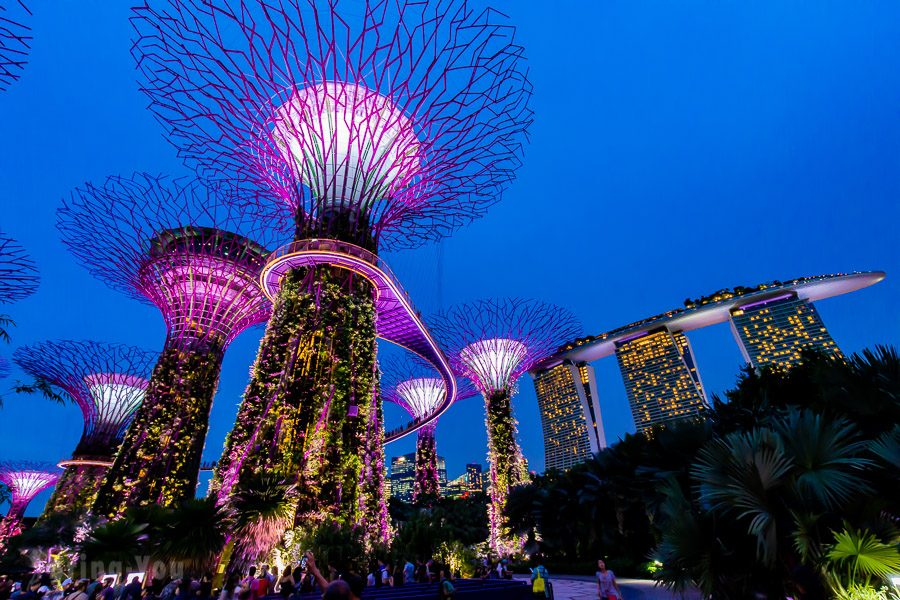 Hop on a Thrilling Ride at Universal Studio Singapore
Topping the Sentosa Island, the Universal Studio Singapore boasts a mecca of exciting rides for thrill-seekers on a team bonding day! Embrace every single minute in the theme park as you're about to scream your heart out on those sudden turns and loops! Those exhilarating rides may raise your blood and is definitely not for the faint-hearted! Check out the kid-friendly carousel and 4D theater ride for a more pleasant possibility! Our top tip before you set out to the park is claiming a suitable ticket online to avoid unnecessary queues!
Buy Universal Studios Singapore One-Day Ticket
Hover in the Air at Gardens by the Bays
Beyond the shadows of doubt, the horticultural wonder of Gardens by the Bays will get you hooked within seconds. This world-renowned attraction in Singapore opens a door to the marvelous man made creations of illuminated super trees, splendid flower display, a plethora of exotic plants and a mesmerizing vista of the cityscape. There's no need to indulge in any advance preparation. All you need to do is claim an admission ticket and stroll around the Cloud Forest, Flower Dome, and the Bays at its best! The best time to hit Gardens by the Bay is when the sun beams down and all the scenes start shifting colors!
Go under the Sea at S.E.A Sentosa
Both first-timers and returners find S.E.A Sentosa a breathtaking stop because it is revamped every now and then to ensure you have a fresh experience. Get an all-day ticket to exit and re-enter without any hassle! Tag your kids along to give them an insightful day exploring over 100,000 marine animals crossing back and forth beyond the glass walls. Is there anything more exciting than strolling down the underground walkway while deadly marine predators are hunting above your head? Apparently you can call it the best aquarium in Southeast Asia which surpasses any other threshold!
Get S.E.A. Aquarium™ One-Day Ticket
Get in Touch with Nature at Singapore Zoo
Animal fanatics assemble! We want to take you to a rainforest where nearly 3000 animals reside! Get ready to revel in a fantastic outdoor treat where you get to see the world's first free-ranging orangutan habitat! Singapore Zoo is one of the biggest hits to families with kids as they're about to delight in a multitude of animal presentations and photography sessions. As one of the most well-maintained zoos to visit, this marvelous setting brings you a seamless experience to watch the orangutans swinging side to side, wild lizards venturing from the reservoir, and make a big splash in a water park!
Ride the Hop on Hop off Bus
Looking for a better way to rock Singapore in your own way at ease? Walking is fun but there's no way it can take you further afield to all the best landmarks without forcing your muscle. Then why not get a ticket to a Hop-on-Hop-off bus and admire all the most iconic places in Singapore within a day? We adore how they came up with this hi-tech idea when you're appointed with a free headset in 12 different languages. What a great deal to get rid of the language barrier without missing out on any fun fact!
Book Your FunVee Open Top Bus City and Marina Sightseeing
Read More: 10 Best Places to Visit in Singapore
What Not to Do in Singapore?
Spotless boulevards, ethnic diversity, and a well-secured environment turn Singapore into a disciplined country. Apparently, you should have no surprise if there is a code of conduct that needs to be followed by all visitors and citizens.
The first thing that spring to your mind should be No Littering. A single item will cost you S$ 300 if you offend the law for the first time.
Chewing gum is also prohibited in Singapore with the starting trial costing S$1000. This cost goes in the same way as smoking in public.
In a multicultural country like Singapore, saying conservative and respectful will surely put your trip at ease! Kindly ask for permission before taking pictures of people and holy shrines. Remove your shoes when entering a residential house if you're invited to someone's house.
Tipping seems like a generous courtesy to show a token of appreciation. However, it's a big NO when it comes to giving gratuity in Singapore as it's a sign of disrespect!
3-Day Sample Itinerary in Singapore for First-Time Visitors 
Let's cap off all the best things to do and places to visit in Singapore with a travel itinerary! Ideally, you can spend up to three days in Singapore. Being a tiny island country doesn't stop Singapore from getting nourished with outdoor pursuits and leisure activities!
Kick your first day started

after arriving in Singapore with a pleasant stroll around the Merlion Park and Singapore River. Step further to Gardens by the Bay and wrap it up with an insight into Marina Bay Sands Wonder Full Light and Water Show. 

Day two

can be saved for Sentosa Island where you can rock the Universal Studios Singapore and S.E.A Sentosa. 

On the last day

, indulge in a retail therapy on Orchard Road or Little India before catching a flight back home.
And that's a wrap! Now you have in hand a complete guidebook before hitting Singapore for the first-time! Make sure to read through all the essential tips we listed above for a stress-free holiday!