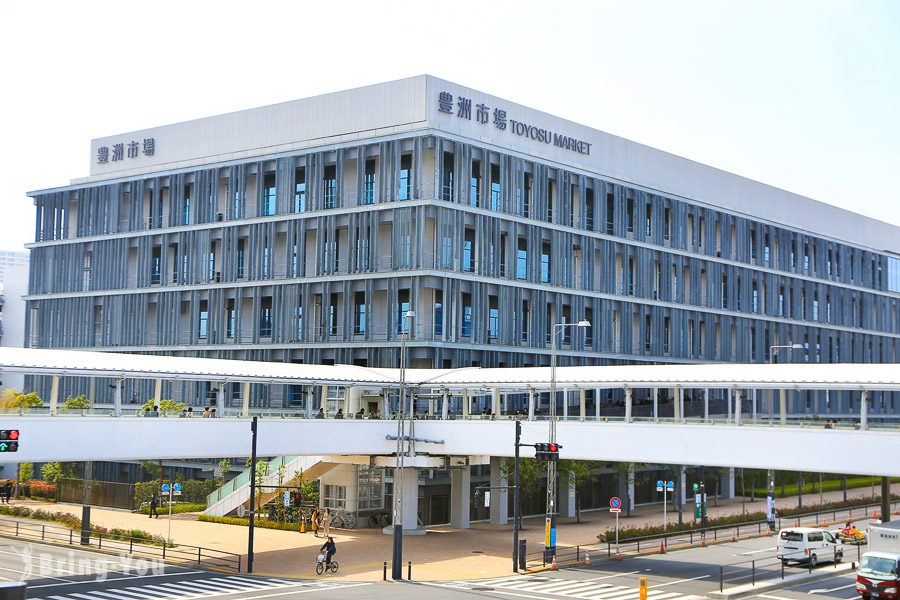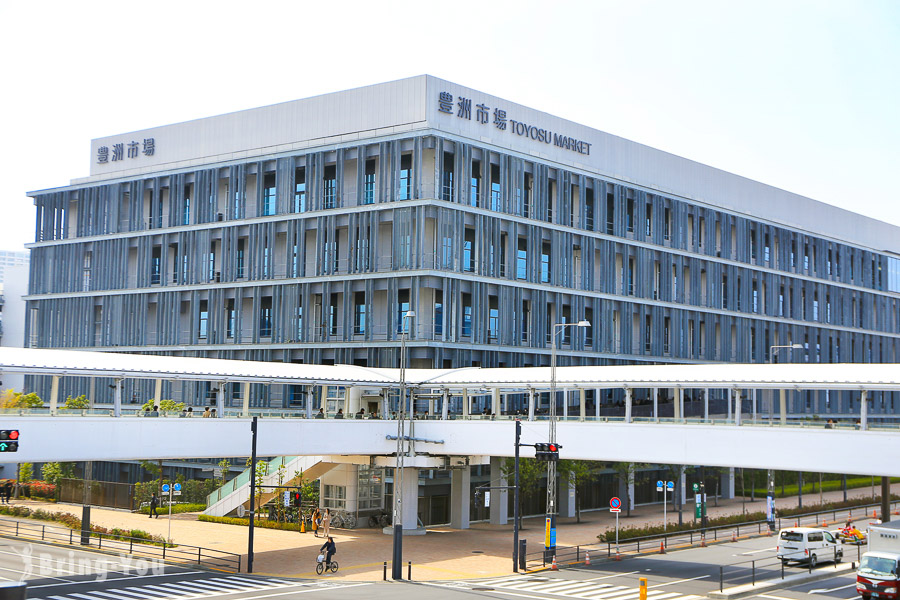 For those who have visited the Tsukiji fish auction market before, now the next time you've gotta head to a whole new spot if you wanna experience that lively trading environment again!
We will take you to Toyosu Market this time. For us, this is not a market anymore! It's like a world of its own, a mashup of everything you love about food.
Are you a fan of Sushi Dai? If that's a yes, you've gotta come here and indulge your teeth in their juicy rolls again!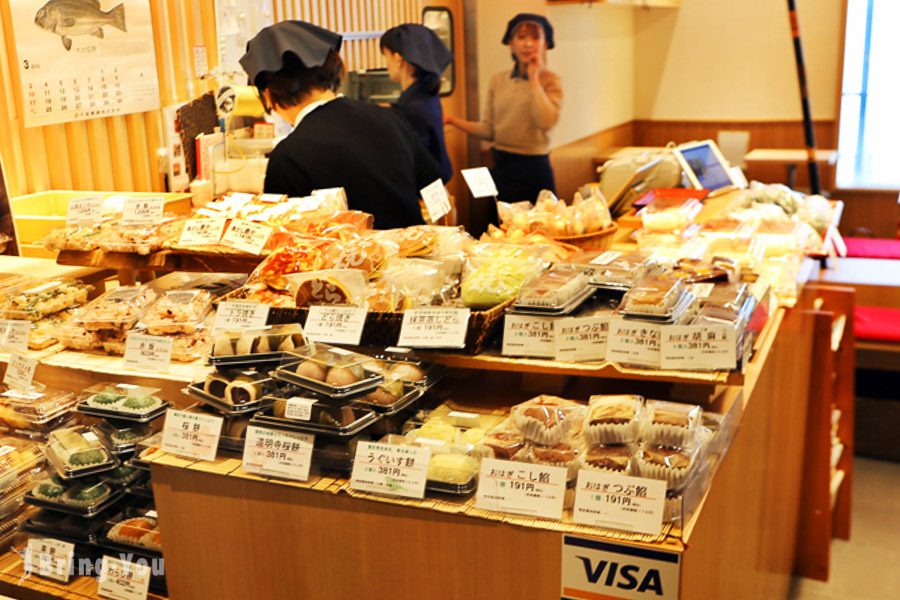 And at Toyosu, things have got a little more complicated since the new building is a lot bigger with multiple different sections inside, including a massive food court and a huge grassy rooftop.
Alright, without further ado, let's dive right into this intimate navigator's guide to find out what Toyosu Fish Market has to offer!
A Quick Look at the Navigation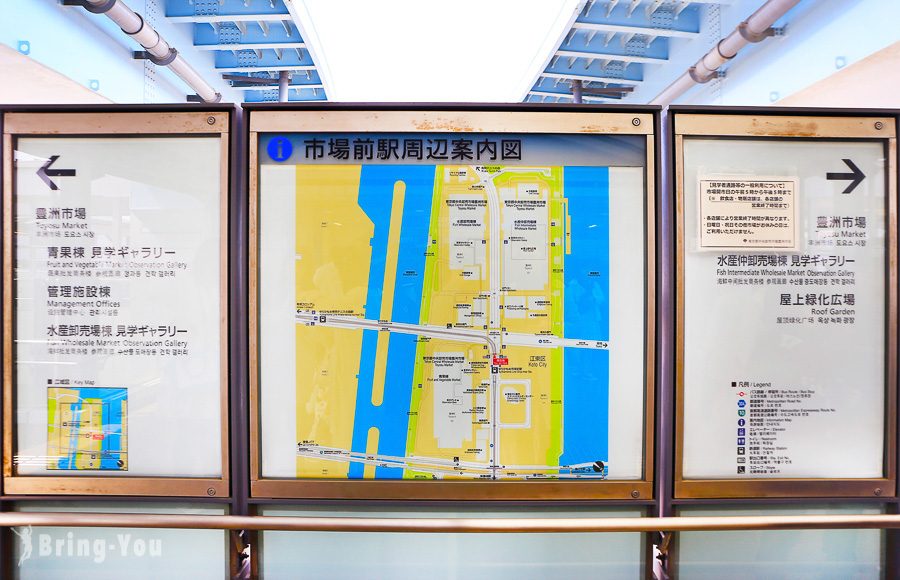 The new fish market of Toyosu was constructed to replace the aging Tsukiji Market in 2018. The huge complex of Toyoshu comprises three main buildings:  two buildings for fish and seafood auction, and the other one for fruits and vegetables.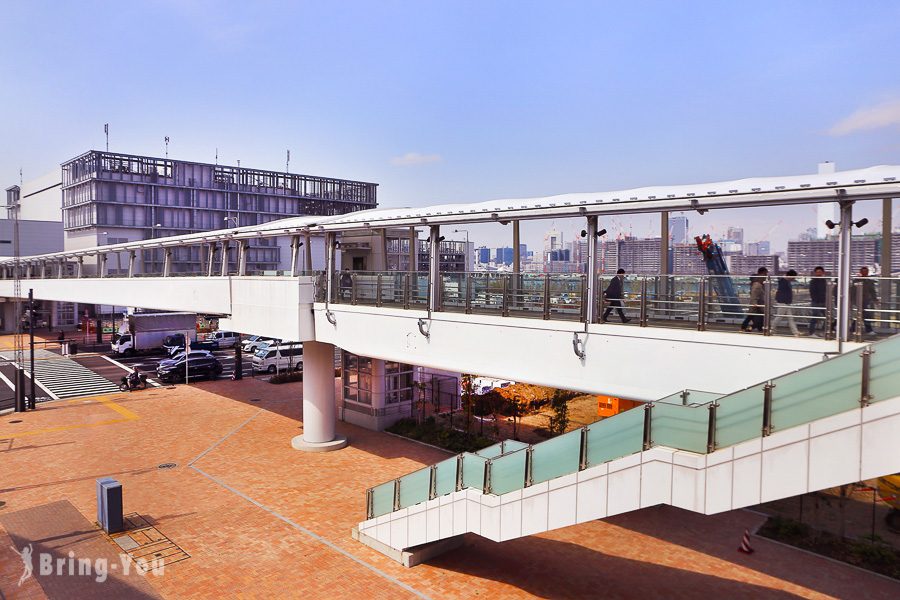 All buildings are well connected via dedicated walkways and can be reached via the Shijo-mae Station.
Here is the map of the building for your navigation:
Address: 6 Toyosu, Koto-ku, Tokyo.
Opening Hours: 5 am – 3 pm every day(each market-related shop and restaurant keeps its own hours)
Closing Dates: Sundays, national holidays, and some certain Wednesdays. Check out this website for the latest schedule!
Fish Wholesale Market Building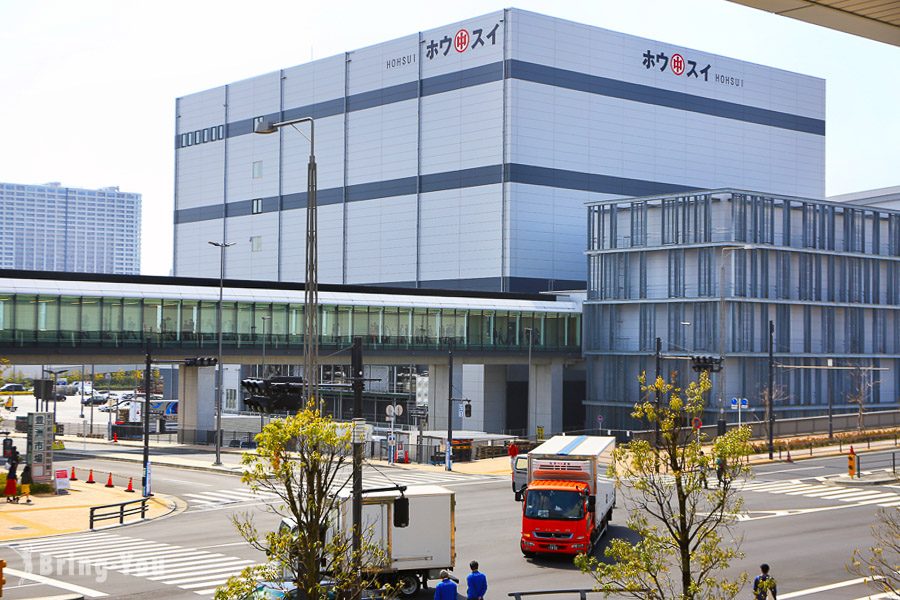 The fish wholesale market building is adjacent to the Shijo-mae Station within a few steps. Right behind the entrance, you'll encounter an information area that tells you about the market in English and Japanese with posters all along.
Keep walking past the shops and you'll end up at a room where they display a large bluefin tuna model before opening out to a gallery and finally the tuna auction area.
At the gallery, there are signs explaining buyers' hand signs which are really helpful to keep you engaged and understand what's going on.
The auction area is divided into two main auction halls: tuna and seafood. Tourists usually flock to the observation window and observation deck which stretches along a big corridor to view the auction. The observation deck is on a lower floor behind a gallery, which separates you from the auction via a half-covered glass wall.
Since the auction is happening in a cool area for the preservation of the fish, you'll be flooded with the chilly air coming through the open-top glass wall. So layer up before coming!
Auction time: 5:30 am to 6:30 am.
Fish Intermediate Wholesale Market Building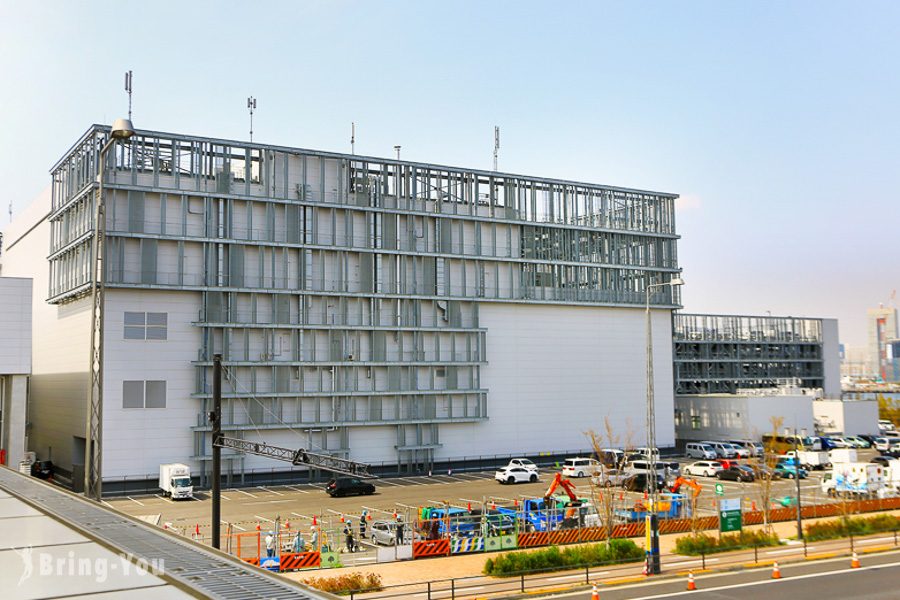 The Fish Intermediate Wholesale Market Building seems to be a better call for those who are short in time. This is where the wholesales businesses offer their stocks to licensed buyers. There's a certain section off-limits to tourists. Meanwhile, the tourists' attractions and shops are open for public visits on the upper floor.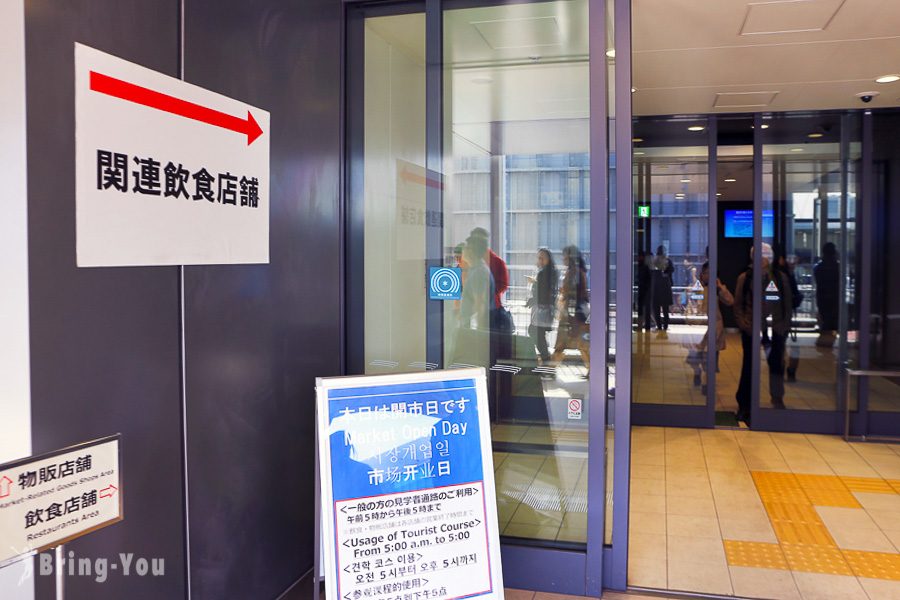 The intermediate building is a lot more fun in our opinion since there's a grassy rooftop garden, restaurants to dine in, a market to collect keepsakes, and even observation windows for a sneak peek into the off-limit area.
Green Roof Plaza – Rooftop and the Garden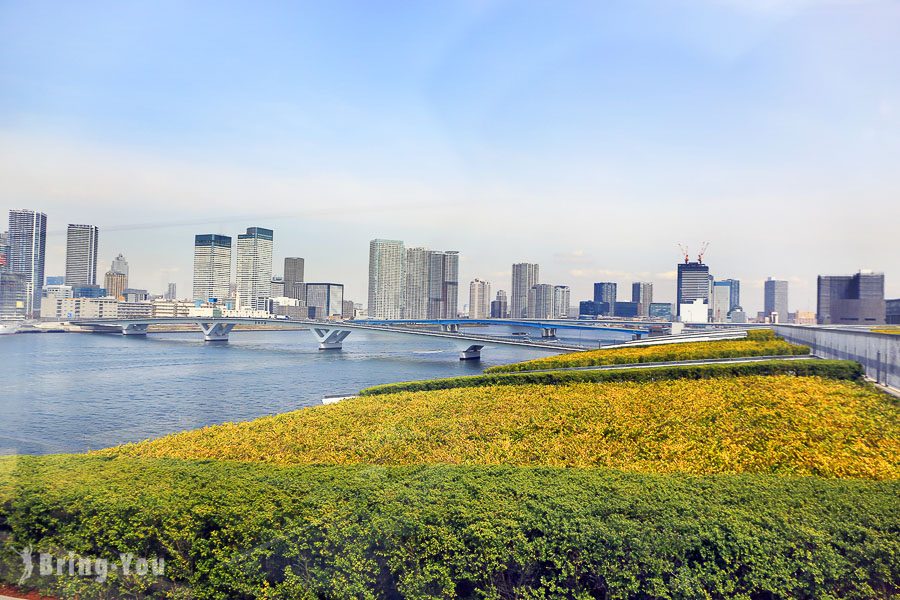 The rooftop can be accessed from elevators inside and outside the building. It's a great place to unwind and soak in the view over Mt. Fuji and Tokyo Bay. While there's no shade at all, the rooftop is still a lovely getaway to hang out and get some fresh air.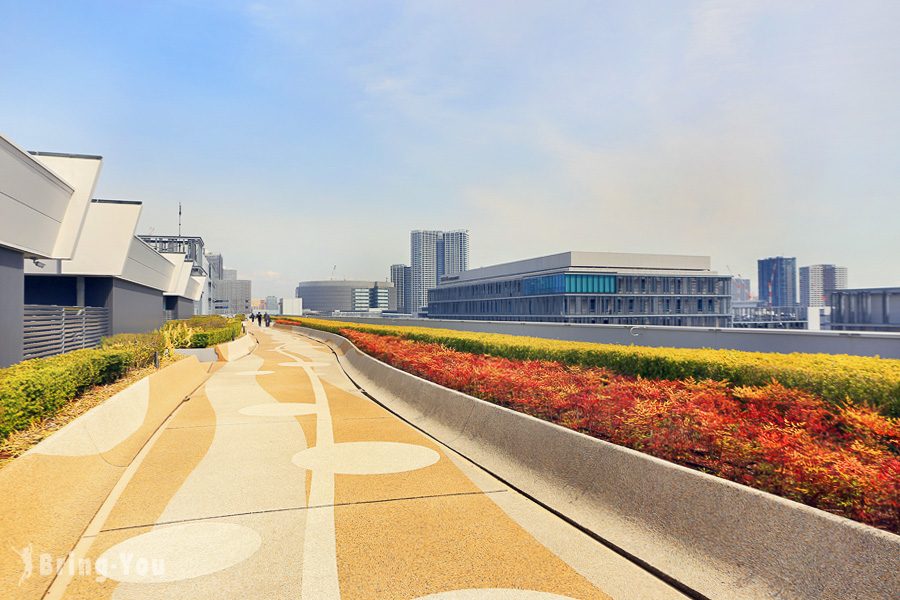 3rd floor – Market-related Restaurants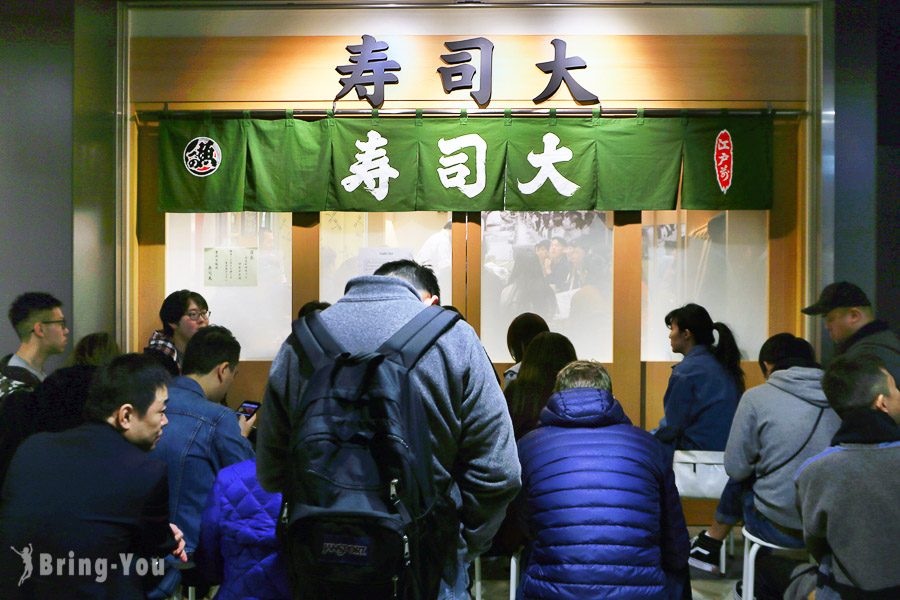 Once you feel hungry, head out to the third floor where all the restaurants get together. There are over 20 food spots dishing up incredible local treats, including big brands and heavyweights such as Sushi Dai, Oedo, and Isozushi.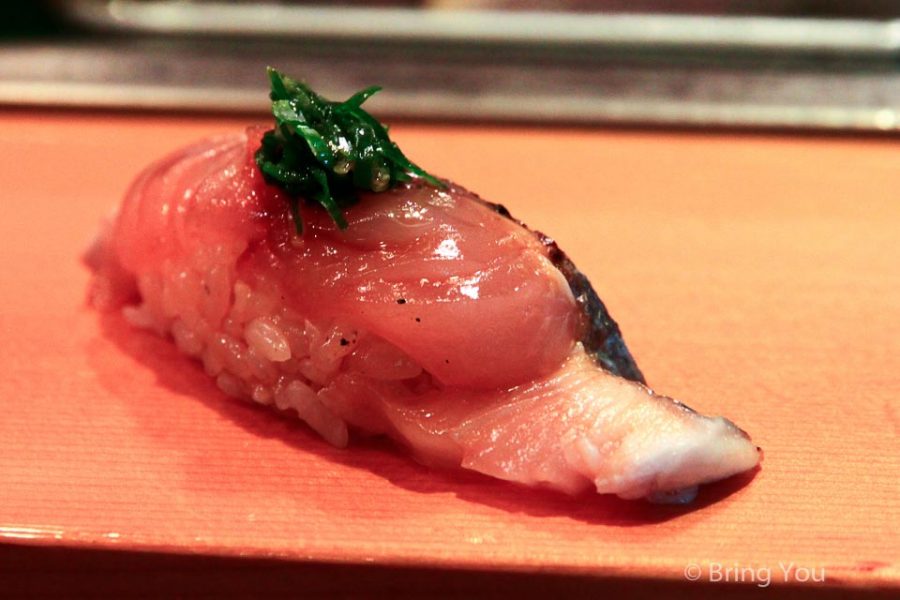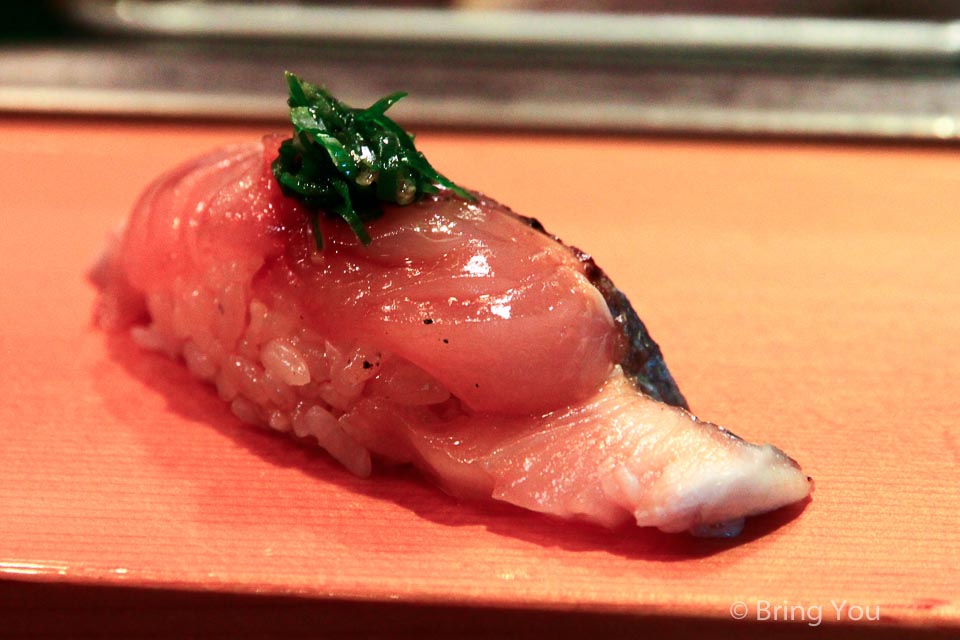 Queuing is unavoidable, especially at Sushi Dai. Wait time ranges anywhere between one to three hours. So come as early as possible around 6 am if you wish to dine in.
4th floor – Uogashi Yokocho Market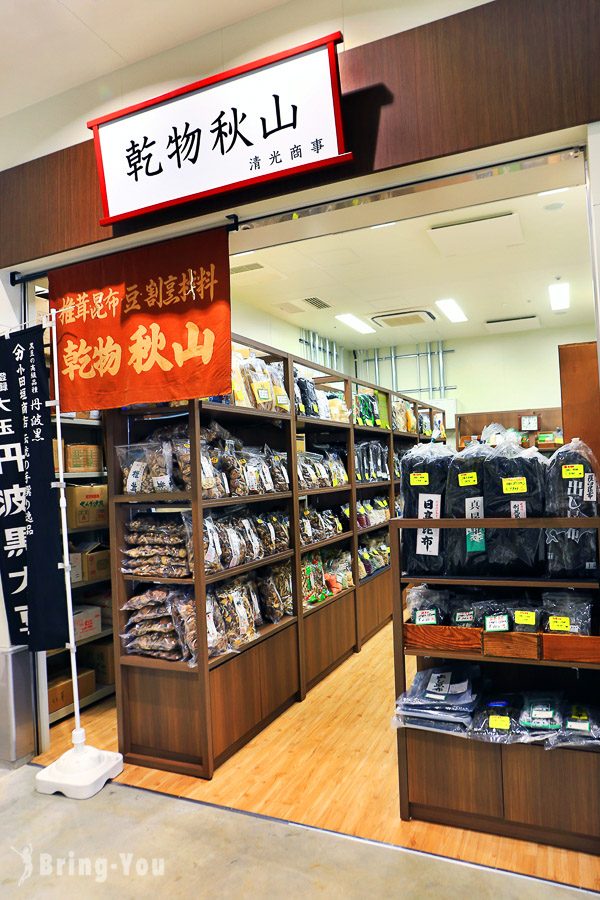 The fourth floor of the building is dedicated to Uogashi Yokocho Market with over 70 shops and eateries of all kinds. It's a great place to browse for regional offerings and souvenirs like sake, cheese, kitchen utensils, fruit, veggies, and bento boxes.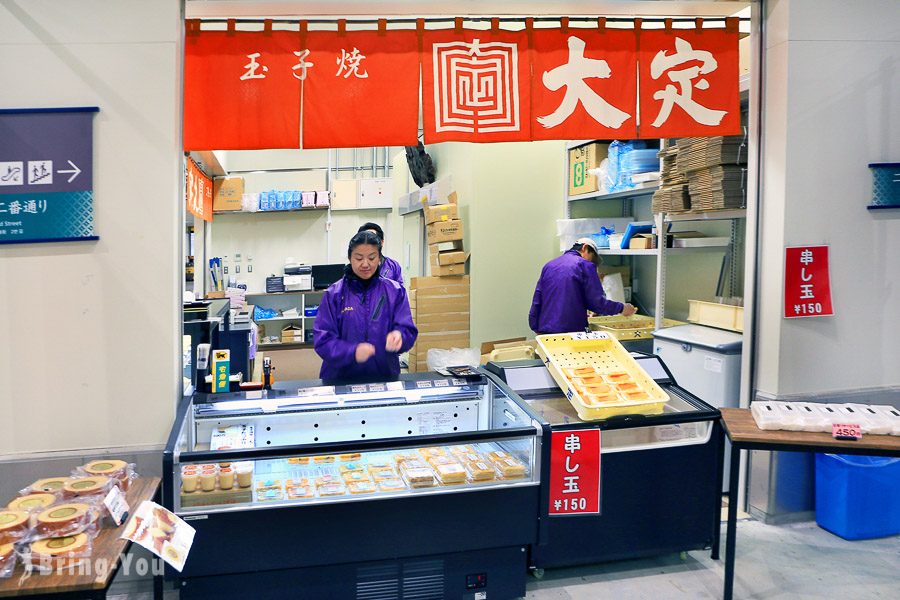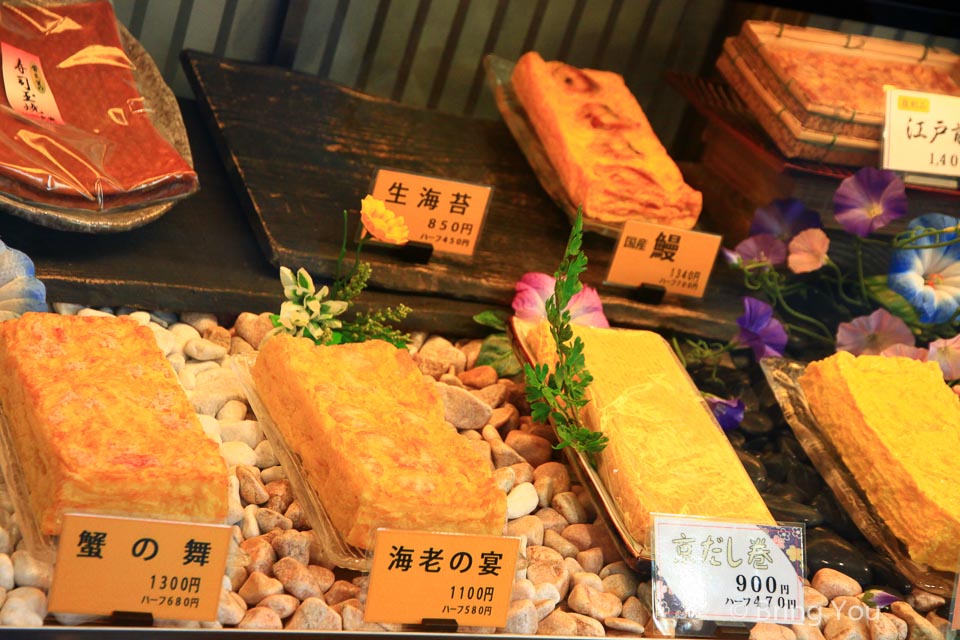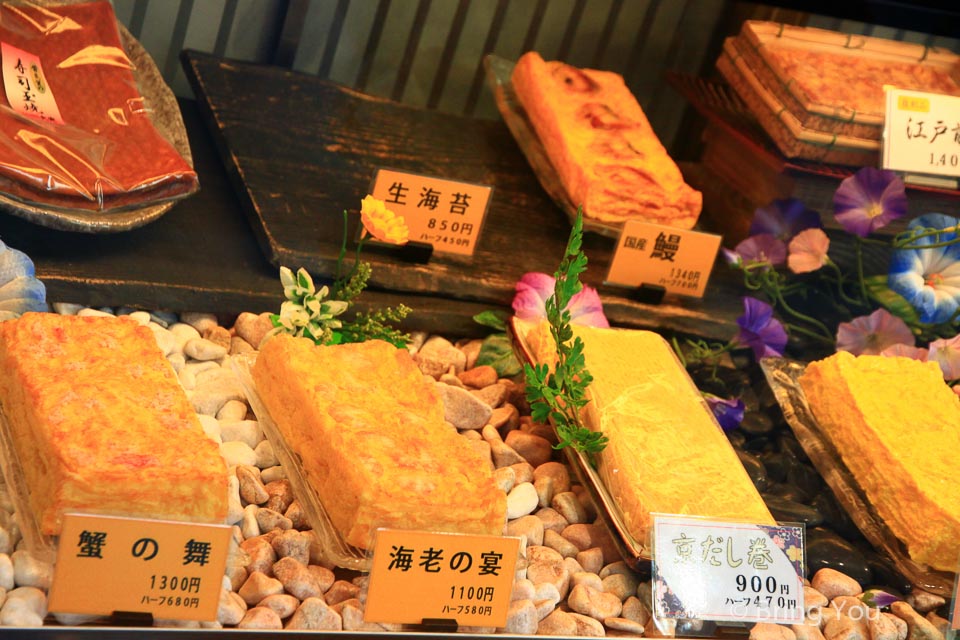 Make sure to stop by Marutake for a savory bite of tamagoyaki omelet rolls seasoned with mirin and soy sauce! This shop has been around for nearly a century and is still winning the hearts of passionate foodies.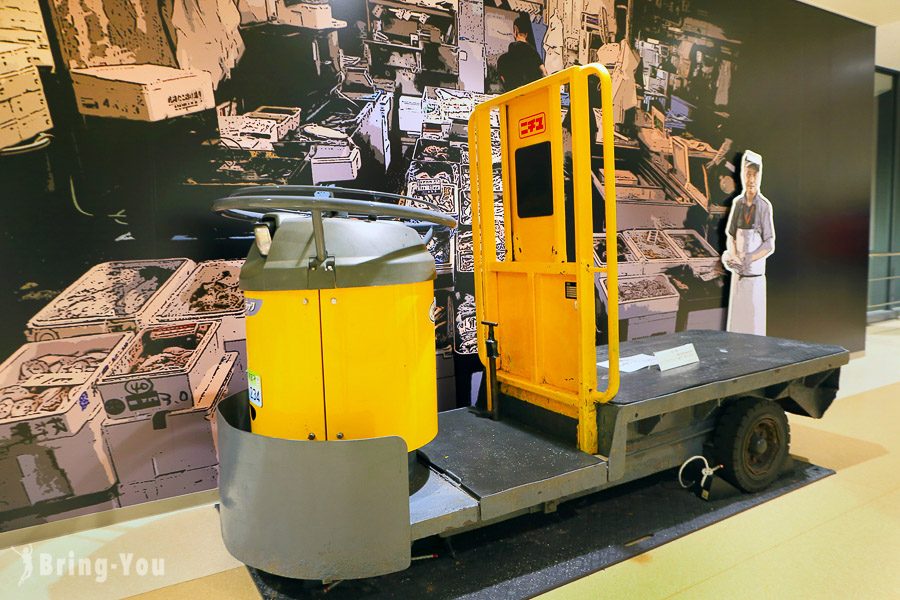 A very cute photo-op that we think you shouldn't miss out on is a display of an electric "Turret Truck" used in the market before. These trucks have been a big part of the old Tsukiji Market for ages, zipping through wet and narrow alleyways from morning till night.
Fruit and Vegetable Market Building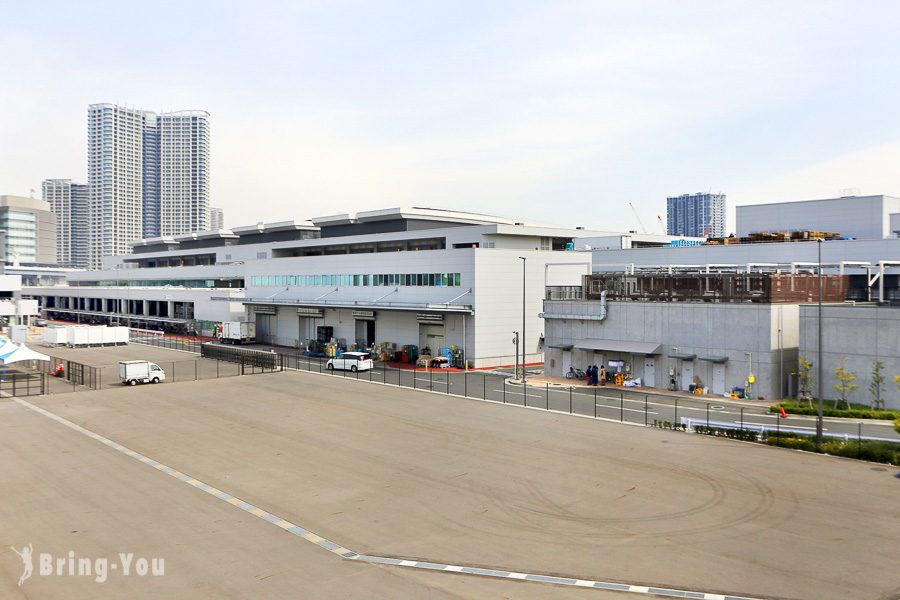 The fruit and veg market building contribute to one of the major sections of Toyosu. If you're running out of time, stop by and have a look at the fruit and veg wholesale area. There are English signs and posts throughout so navigation is a breeze.
Keep following the signs until you reach the visitor center. You'll see a guard standing by to issue an ID card to each visitor. You've gotta wear the card as a form of valid entrance.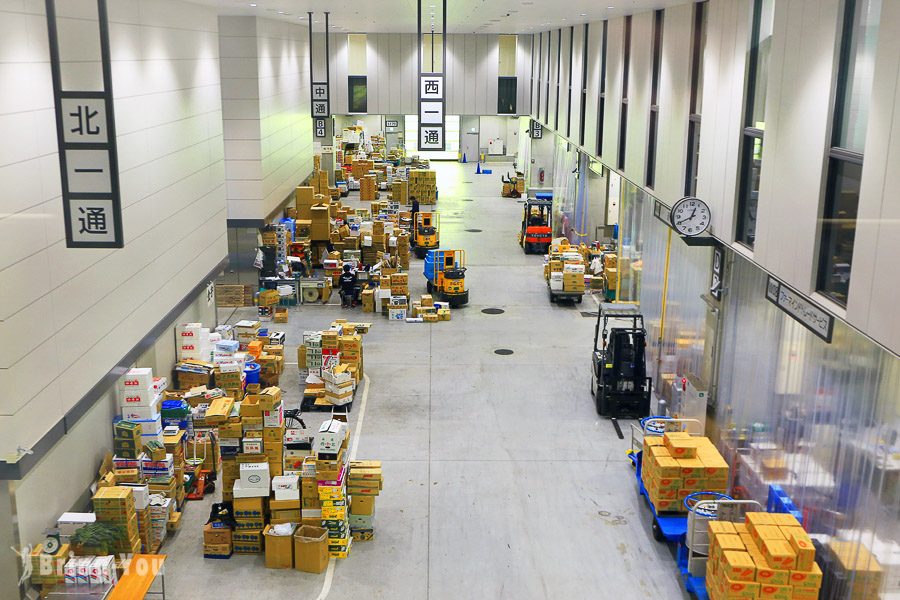 It goes the same way to the fruit market as what you've experienced at the tuna auction. Visitors watch the trading through the glass in the visiting passage.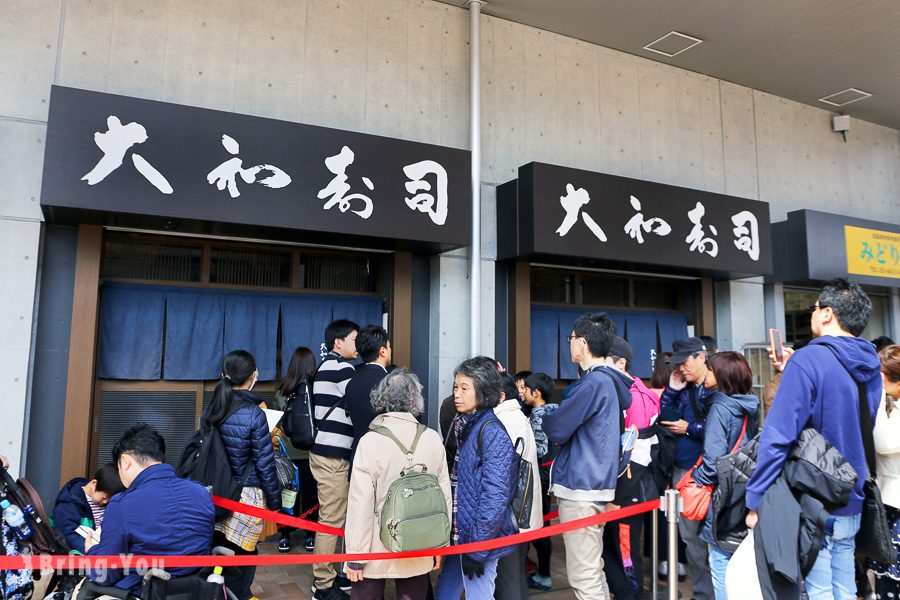 Once you're done with the watching, follow the staircase to reach the restaurants tucked one level under the entrance. Here comes another food haven for your rumbling stomach! From Udon, tempura to the best sushi at Daiwa Sushi, those are just a few to be named.
P/S: The only downside to Daiwa Sushi is that it has no written menu. If you have no idea what to order, stick to their omakase set and you'll be good!
Essential Tips to Give a Heads-up: Wait Line and Best Time to Visit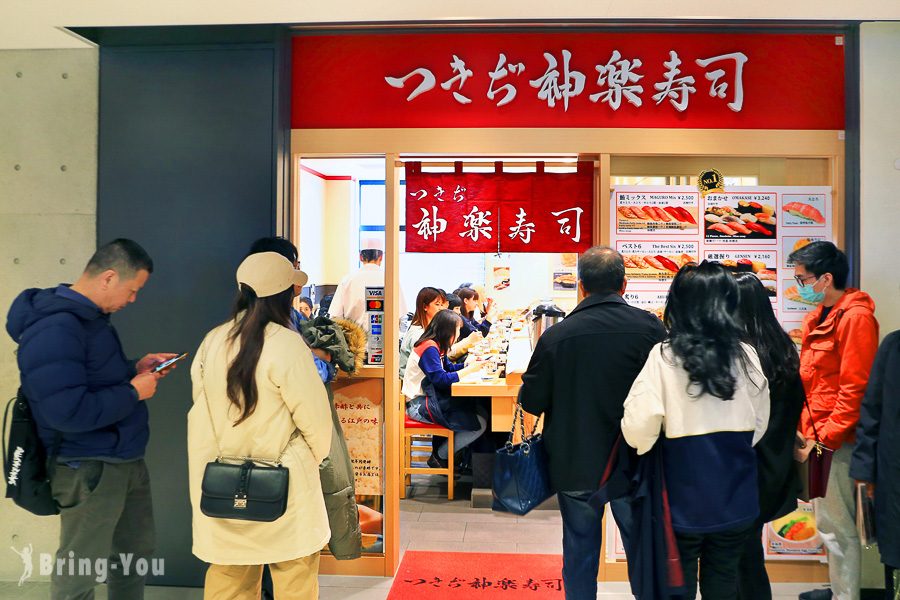 Aforementioned, queueing is unavoidable, especially at famous food stores like Sushi Dai. Come early in the morning to get ahead of the line. Chances are they may sell out before noon.
The weekend has a bad rap at famous attractions like Toyosu. The insane crowds will hold you back in doubt with the crazy sequence of people waiting for up to four hours.
How to Get to Toyosu Fish Market from Tokyo Station?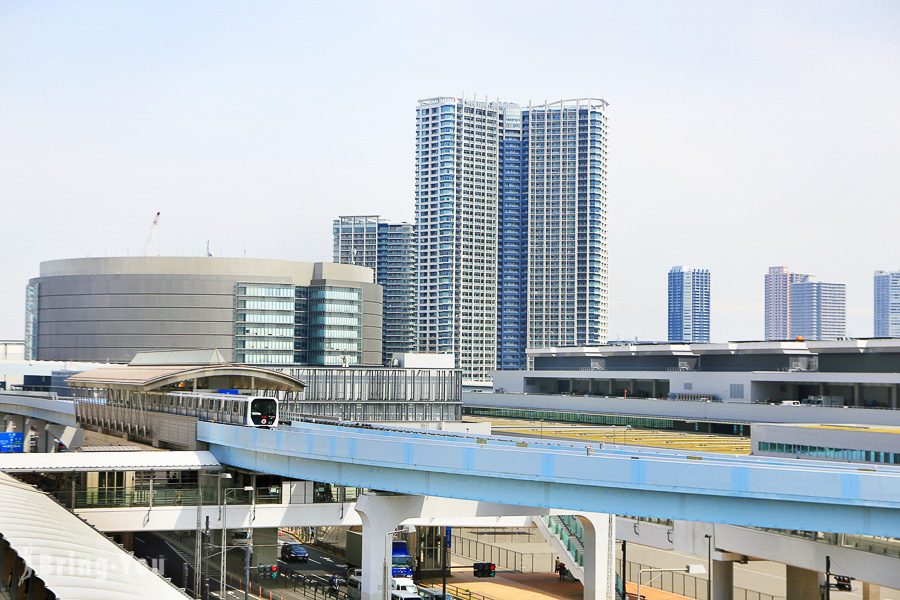 Ride the JR Yamanote Line from Tokyo Station to Yurakucho Station, then switch to the Yurakucho Subway Line to Toyosu District in eight minutes. Switch to the last leg of the journey by taking the Yurikamome to Shijo-mae Station and arrive at the center of Toyosu Market in four minutes.
Final Words: Where Else Can You Go After Toyosu?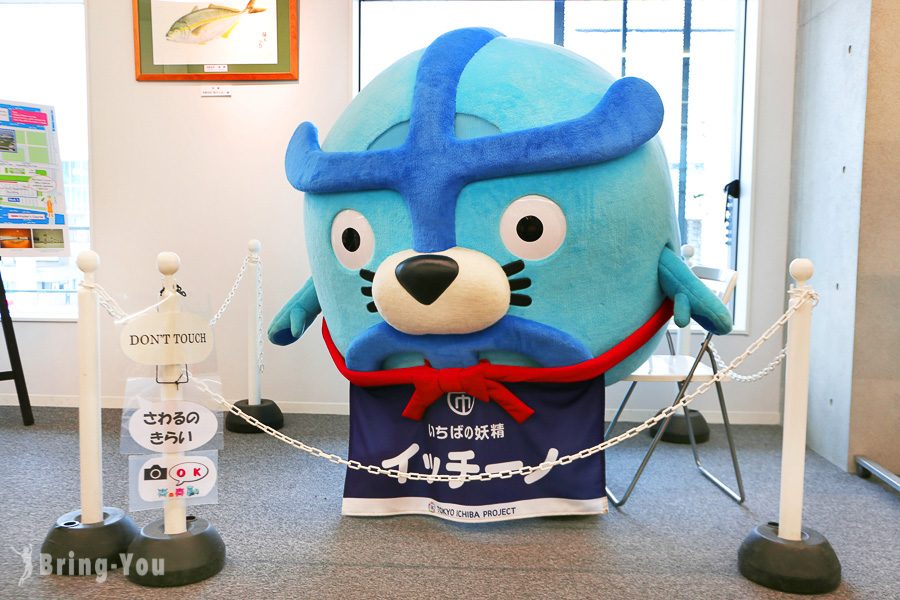 No visit to Toyosu is complete without a stroll around Odaiba. This bustling shopping hub will keep you occupied for the rest of the day after you spend the morning at the market.
Odaiba is home to insanely cool places such as the Takoyaki Museum, an artificial beach, digital art museum, and many other shopping malls where you can play crazy games.