Tokyo is the city that you never get bored of, no matter how many times you visit, there's so much things to do waiting for you in Tokyo. Indulge yourself in Japanese culture by visiting the Meiji Shrine and Sensō-ji Temple, shop at Omotesando and Shinjuku, or dining at Tsukiji market filled with delicious food; The Roppongi and the Sky Tower are all Must-Visit attractions in Tokyo, where you can see romantic night views of the city. If you prefer nature, you can also visit Karuizawa, Lake Kawaguchiko and Hakone in the outskirts of Tokyo. Here are 10 Must-Visit Tokyo attractions recommended to first-time visitors, as well as 3 Tokyo suburban attractions that are easy to get around.
Asakusa & Kaminarimon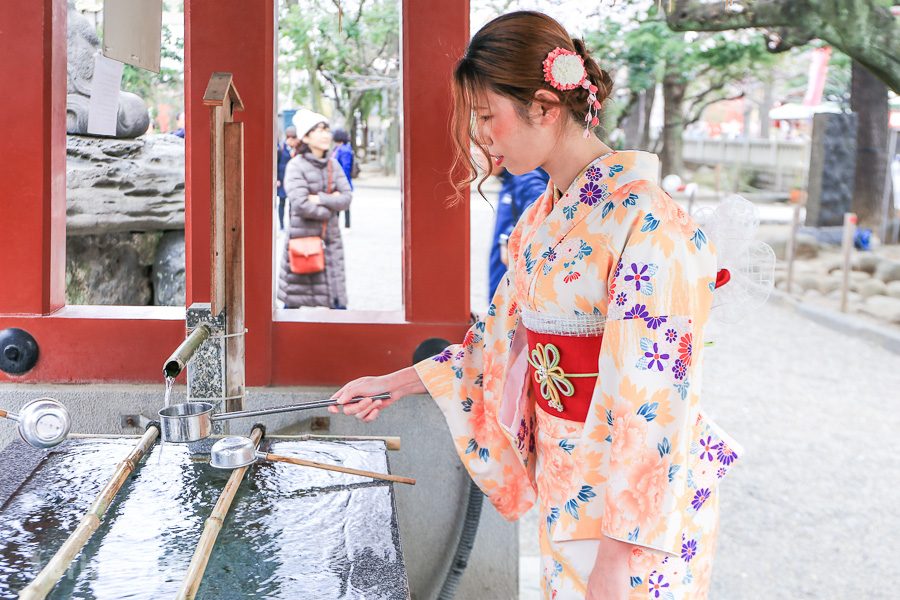 Centered around the city's oldest temple Sensō-ji, Asakusa was Tokyo's most bustling streets during the Edo period, preserving one of the few Edo lower town ambiences in the Tokyo city, making it one of Tokyo's most popular tourist attractions! After taking a picture with the must-visit Kaminarimon (or "Thunder Gate") dressed in Kimonos, you can make your way along Sensō-ji to Nakamise-dori Street, a shopping street that sells all kinds of retro toys, wagashi (traditional Japanese confections), special hand-crafted gifts and gourmet snacks, then visit Sensō-ji temple to ask for a fortune. That can make an excellent route roving across the Asakusa district.
Toyosu Market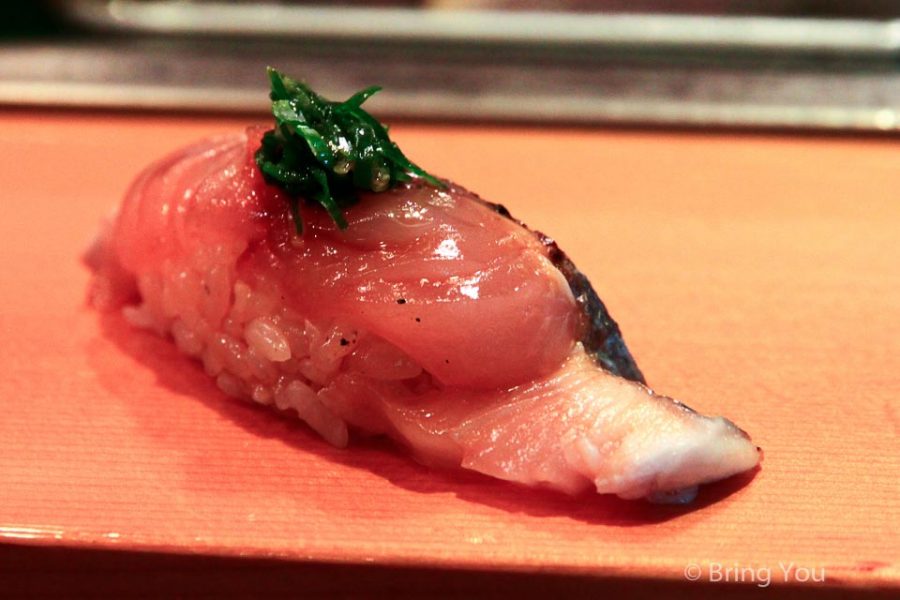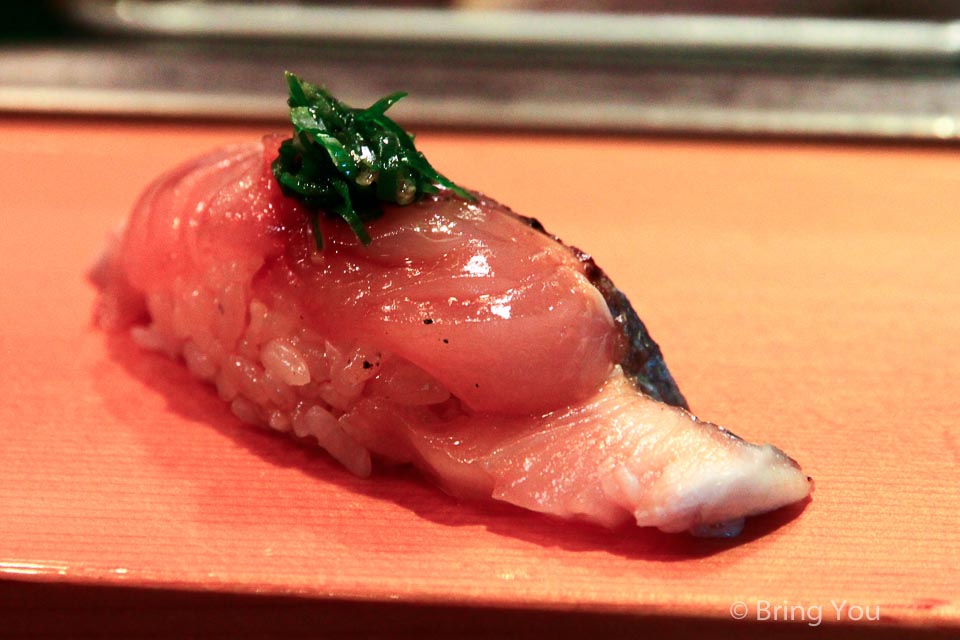 The former Tsukiji market is absolutely Top 1 Tokyo market you must visit, on 6 October 2018, the Tsukiji inner market has been relocated to the newly-built Toyosu Shijō"(Toyosu market) near the Shijō-mae station in the Odaiba district. The famous Sushi Dai, Daiwa Sushi, and Yachiyo tonkatsu (fried pork chops) restaurants were also moved to the Toyosu market. Lovers of seafood and sashimi should definitely make a pilgrimage to the Toyosu market for fresh Japanese seafood. Don't miss it even if you are not a great fan of seafood, for there are also Tamagoyaki (sweet egg omelette), Gyudon (beef rice bowl), Katsudon (fried pork cutlet rice bowl) and other delicacies that you can feast on. It is suggested that food foragers should arrive at the market before noon, otherwise there can be long queues and the delicacies may be sold out!
For those who are interested in the Japanese fish auction, the fishing boats often return to the port at 3:00 am every day. And the auction of fresh fish normally commences at about 5:00 am. Various fresh seafood stalls outside the Tsukiji market are still operating in their original addresses.
Ginza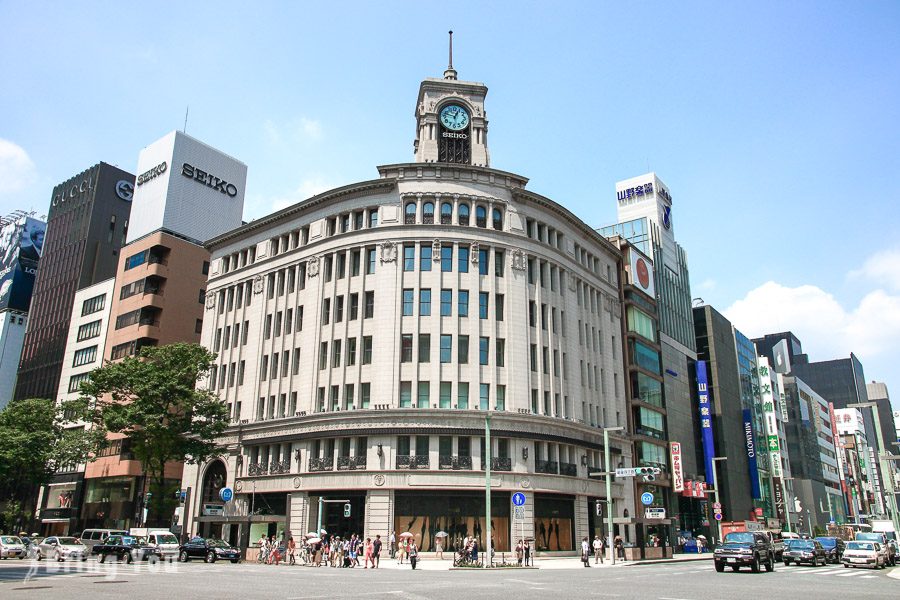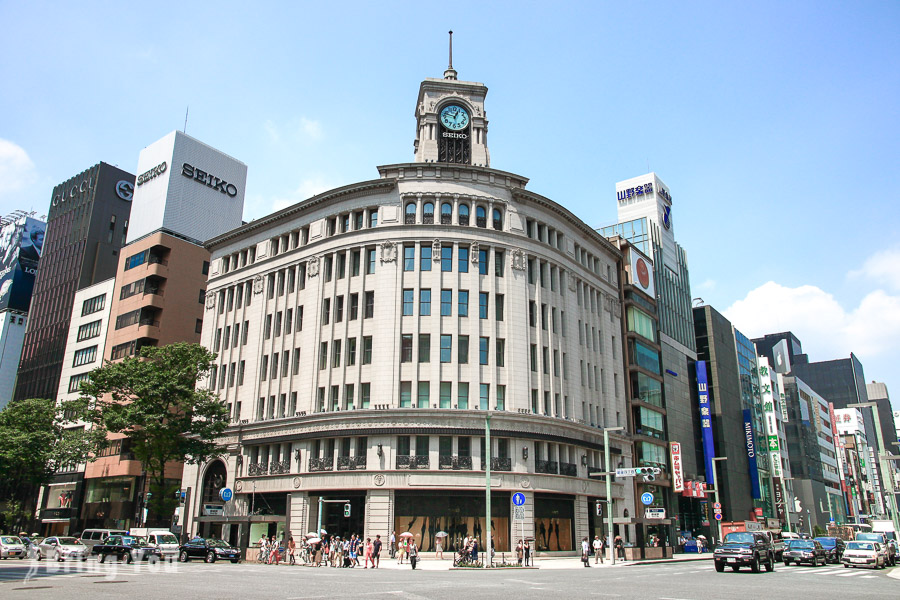 Ginza is of the highest land price in Tokyo. You can experience the Ginza-exclusive high-end shopping experience by browsing through Armani, Chanel and other luxury boutiques; moving a little further to Yūrakuchō, there are Lumine and 0101 that are suitable for young people's shopping spree; The nearby Hibiya Park has quite a beautiful view and is a great place to admire the maple trees in autumn.
In Shiodome, which is a 15-minute walk from Ginza, there are glass curtains reflecting views of the skyscrapers, the views of which are fairly stunning. The Ghibli Clock made under the supervision of Hayao Miyazaki is also a spot worth visiting; The CARETTA 46F offers a free panoramic view of Tokyo, where you can see the Rainbow Bridge in the distance, Odaiba, Tsukiji market and Tsukishima across from Sumida River, altogether making it a great place for photo shooting at night.
Ueno Imperial Grant Park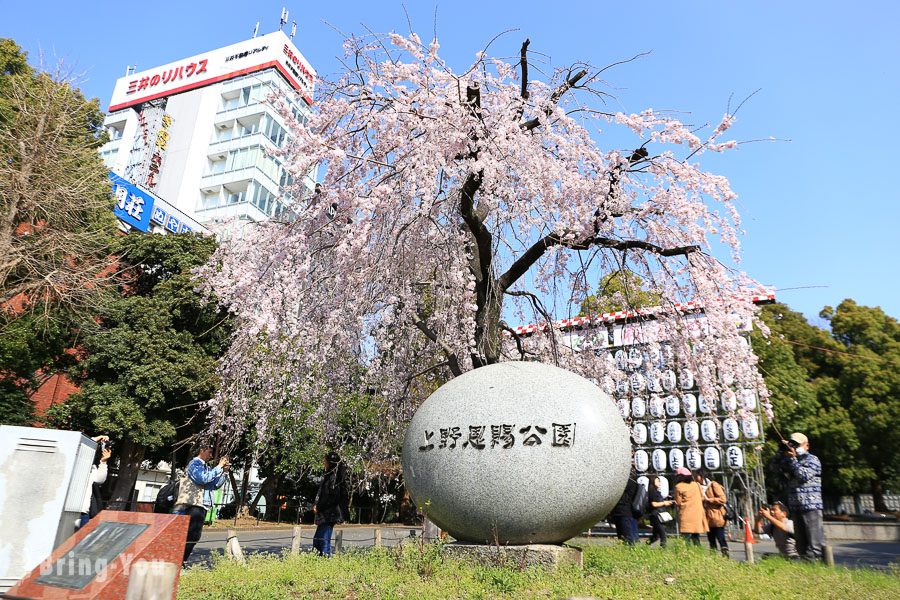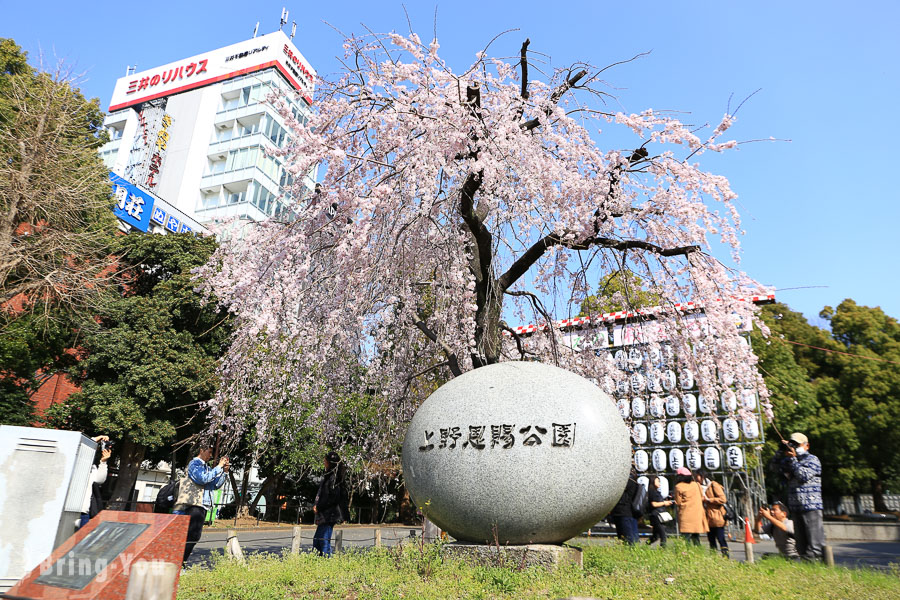 Walking in the Ueno Imperial Grant Park, all there to feel is a very relaxing and comfortable atmosphere. There are many museums, art galleries, historic sites, and shrines to visit. The park is a famous scenic spot for admiring cherry blossoms during early spring. If visiting during the maple leaf season, you can also see the beautiful ginkgo leaves and maple leaves in the park, which makes a great view and another place worth visiting in Tokyo.
Meiji Shrine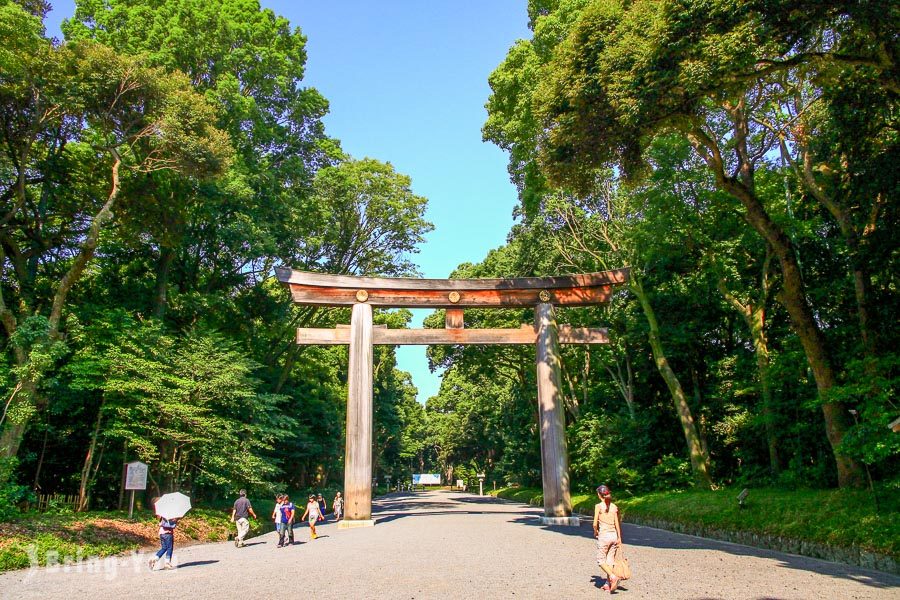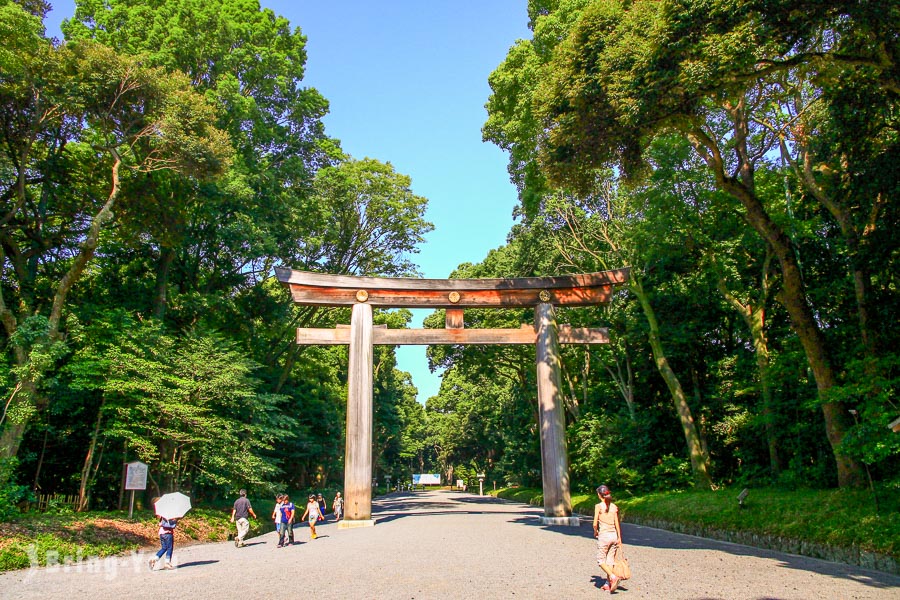 Meiji Shrine, as the name suggests, is a place of worship for the Japanese Emperor Meiji. With a total area of 700,000 square meters, the Shrine area is also known as the lung of Tokyo. Since it is quite a luxury to be able to plan and construct such a vast area of forest green in the tiny central wards of Tokyo. Such a unique piece of land is also worth a visit.
Shibuya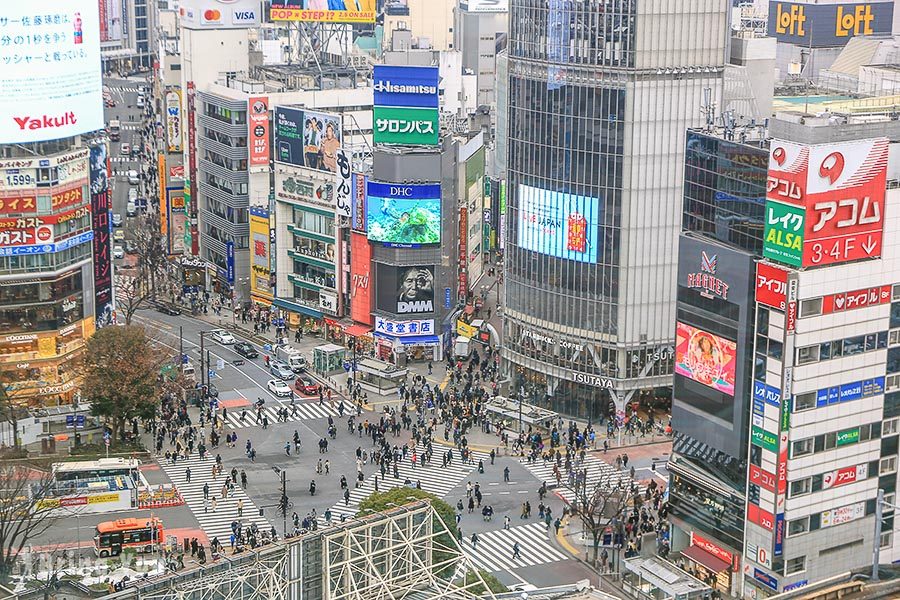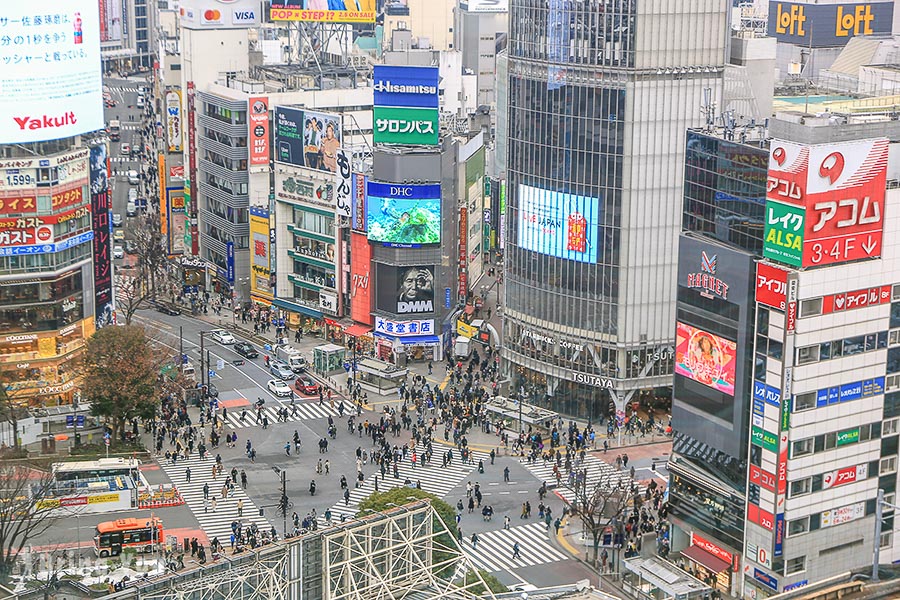 Shibuya is one of the trendiest shopping heavens for young people in Tokyo. There are many brands and department stores to shop at, such as Shibuya 109, PARCO 1, Tower Records. Furthermore, there is the well-known bronze statue of the "faithful dog Hachikō", which is a must-see attraction. But the most impressive thing about Shibuya is nothing more than the world-famous Shibuya Scramble Crossing, which is the intersection where "The greatest number of pedestrians cross at the same time. "
Takeshita Street & Harajuku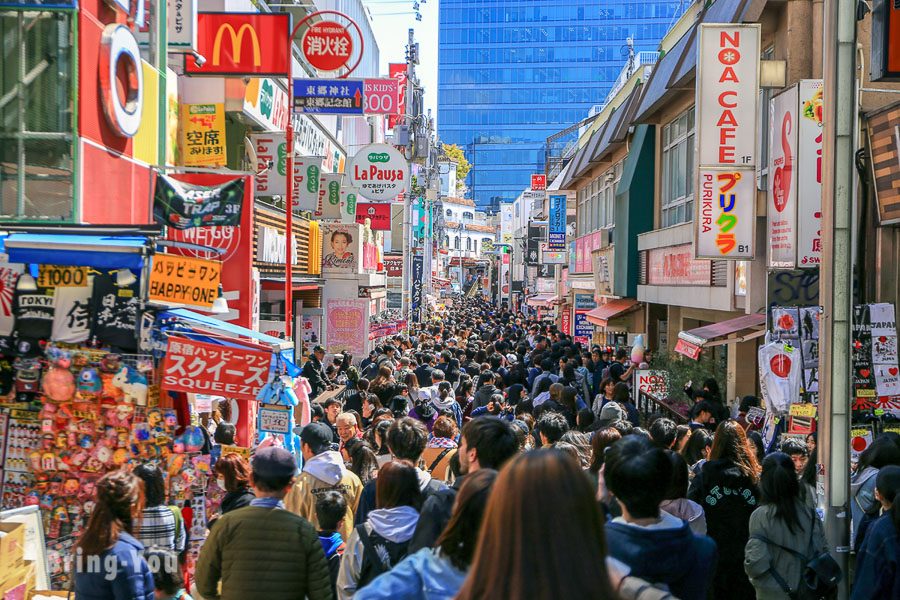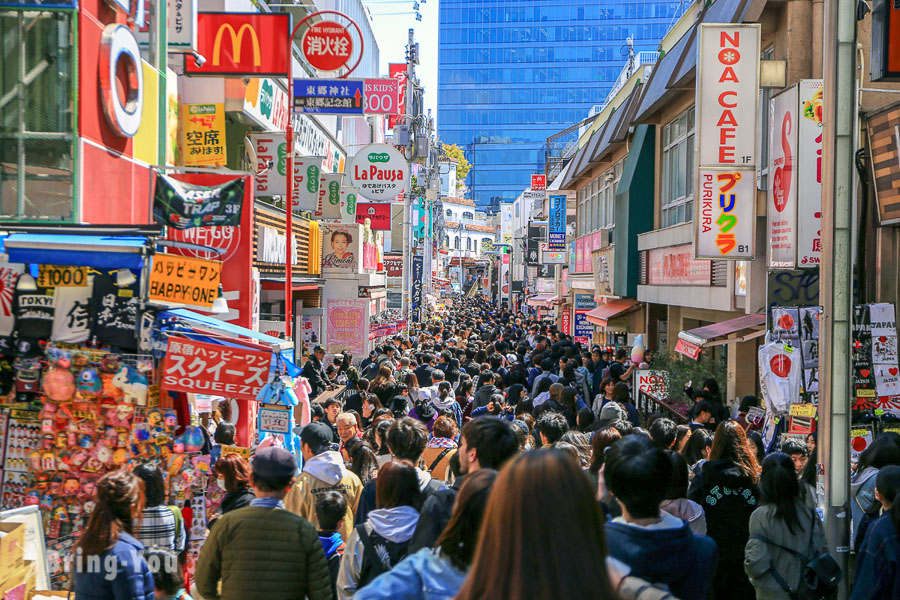 In Tokyo, Takeshita Street and Harajuku are where most young people gather apart from Shibuya, it's full of youthful energy(revised). Away from the dreary business-formal shirts and briefcases in downtown Tokyo, the shopping streets here are filled with students dressed in uniforms or shorts as well as cosplay girls with their own style. Along the streets, there are lovely clothing shops, accessory shops with cramped storefronts, where girls would gather to shop for the latest styles of earrings, as well as snack bars that sell sweets and fried snacks such as croquette and chips. Takeshita Street is such a vibrant place to shop and entertain in Tokyo.
Tokyo Skytree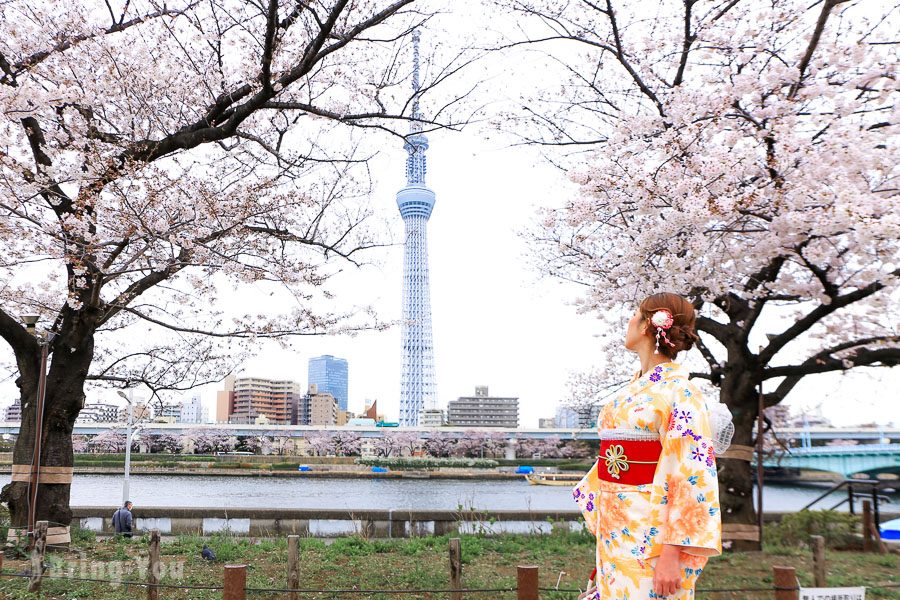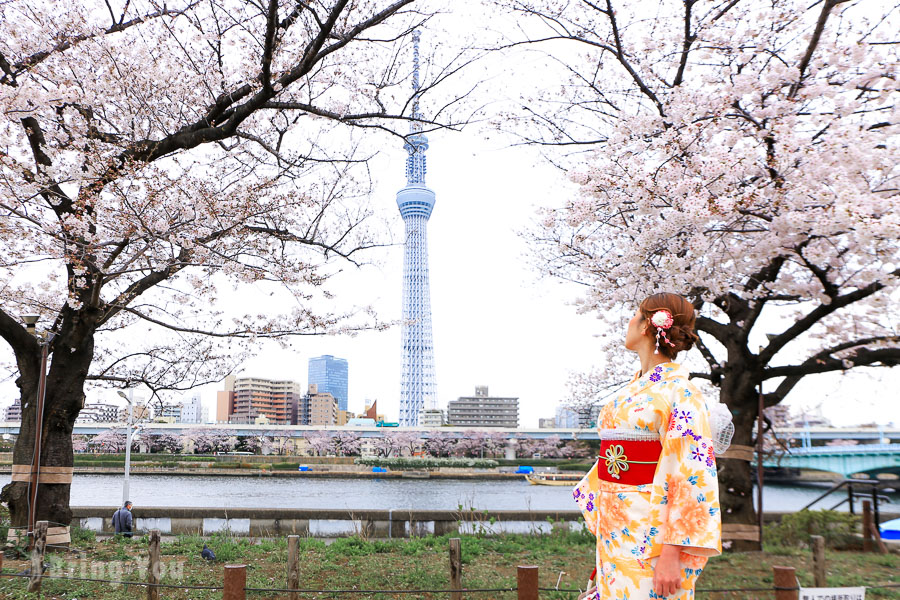 The Tokyo Skytree is the top landmark of Tokyo nowadays. The tower is at 634 meters and is now the second tallest tower in the world. In addition to the observation deck which overlooks the whole city of Tokyo, the inside of Skytree is filled with Japanese gift shops, gourmet restaurants, and a Pokemon store. Definitely worth a visit for tourists coming to Tokyo.
Get your TOKYO SKYTREE Discount Ticket
Tokyo Tower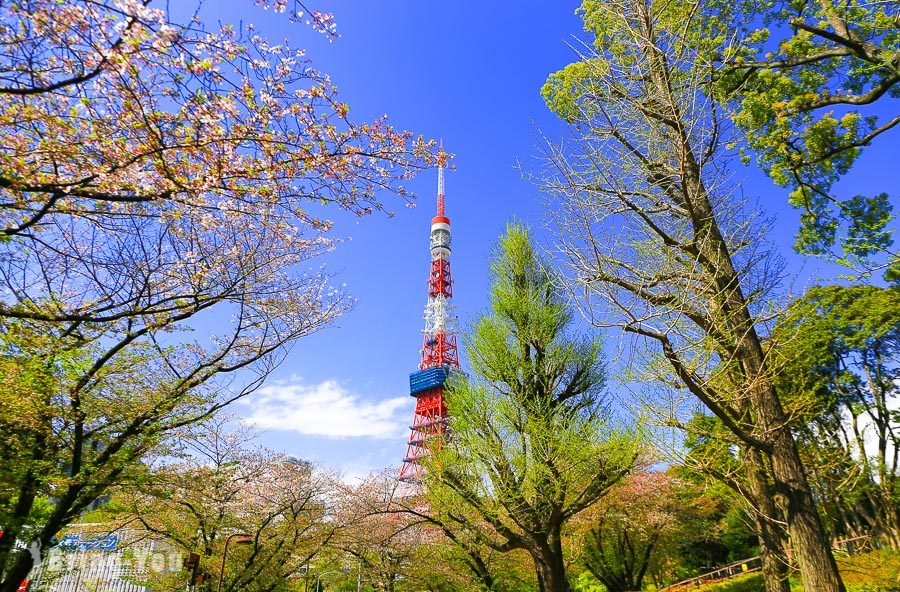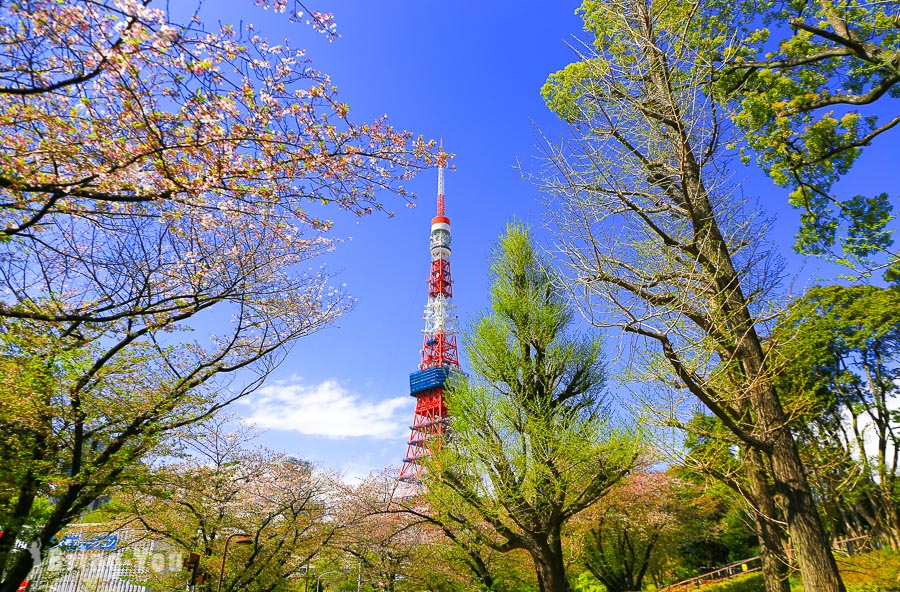 The Tokyo Tower is to Tokyo is like the Eiffel Tower is to Paris. It has always been a classic landmark in Tokyo and served as the setting for many romantic Japanese dramas. It was built in 1958 as a radio and television tower at 333 meters. Visitors can reach two observation decks on the roof: a "main deck" at 150 meters and a "top deck" at 250 meters overlooking Tokyo.
Set foot onto the Tokyo Tower Main Observatory to see the stunning view
Roppongi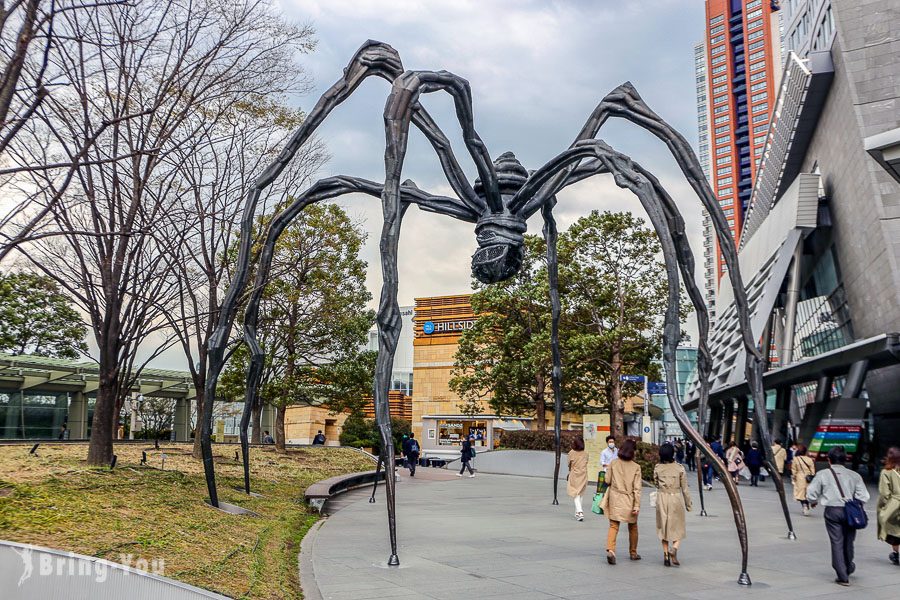 If you don't know where to go in Tokyo at night, come to Roppongi, where there's a lot of fun! Once a bar hub, now it is the center of Tokyo's nightlife. After being redesigned, the area has been artistically restructured. In the Mori Building, which is the tallest building at the Roppongi Hills, there is a 360-degree glass observation deck on the 52nd floor which overlooks the supertall buildings in Shinjuku, the Tokyo Tower and other key districts of Tokyo. The combination of them makes the city's top night views. On the lower level, the Mori Museum has an urban-themed exhibition with different layouts for each season; Tokyo Midtown, a few blocks to the east of Roppongi Hills, unlike most of Tokyo's commercial districts, this area is equipped with lots of outdoor seats. If you get tired, you can always choose a corner to have a rest and enjoy the culture of Roppongi in tranquillity.
Other Places to Visit Nearby Tokyo
Karuizawa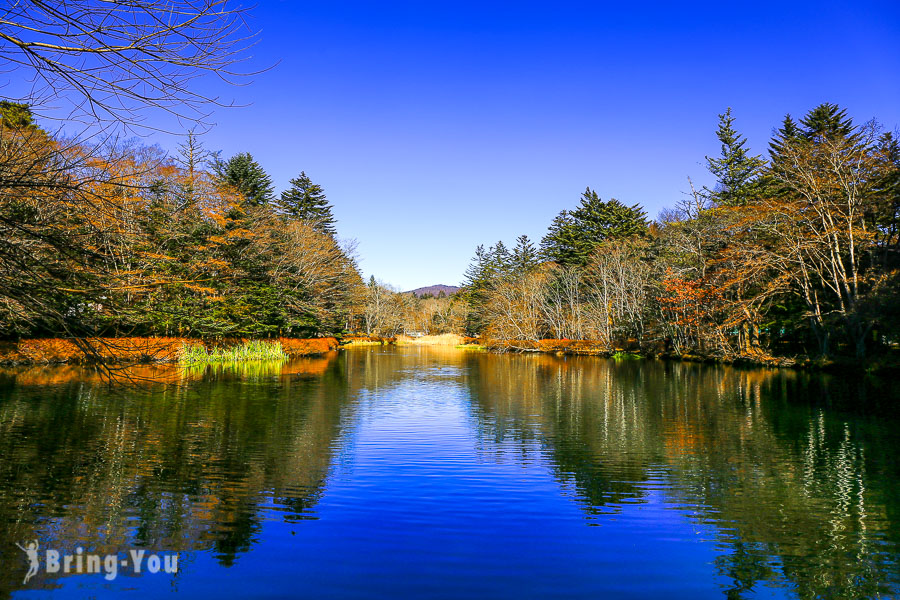 Karuizawa is a well-known summer resort in the outskirts of Tokyo. It is 1 hour by Hokuriku Shinkansen railway line. Enjoy the fresh air and the breeze going through your hair, the beauty of the scenery made up of nature and wooden cottages along the way on a bike. There are also golfing, hiking, skiing, skating and other outdoor activities to enjoy.
Read on: Karuizawa Travel Guide
Lake Kawaguchiko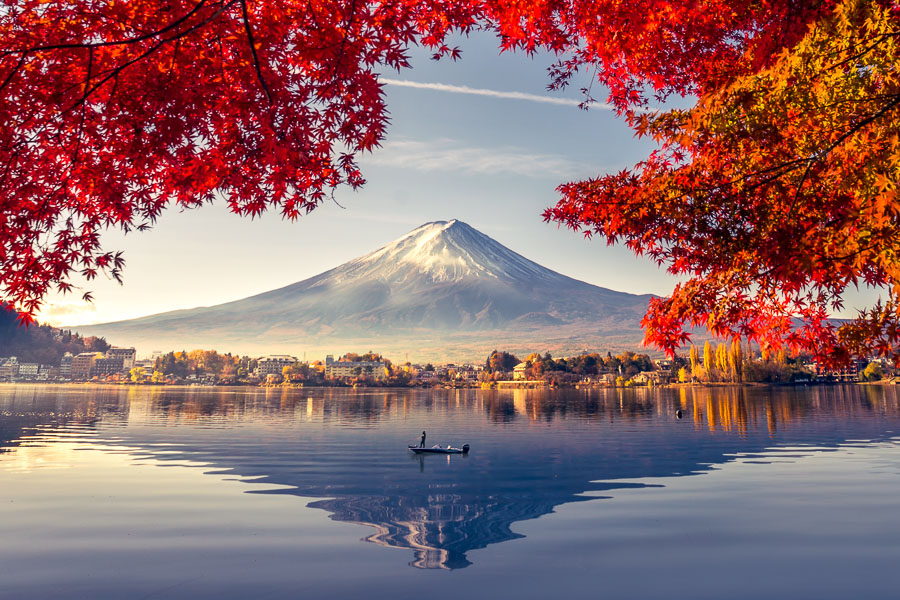 Lake Kawaguchiko is located in Fujikawaguchiko of the Yamanashi Prefecture. It is one of the best places to view Mount Fuji from a close distance in Fuji Five Lakes. When the weather is fine, the reflection of Mount Fuji in the lake is always a spectacular view. There are many art galleries and parks around the lake, such as the Kawaguchiko Music Forest Museum that resembles the design of European gardens, as well as Oishi Park and Yamazaki Park, we recommend you visit in lavender season in mid-June with lavender in bloom forming a beautiful purple carpet scenery. The Fuji-Q Highland, less than five minutes' drive from Lake Kawaguchiko, is also a must-see attraction for sensation-seeking young people who visit the Mount Fuji area.
Read on: Lake Kawaguchiko Travel Guide
Kamakura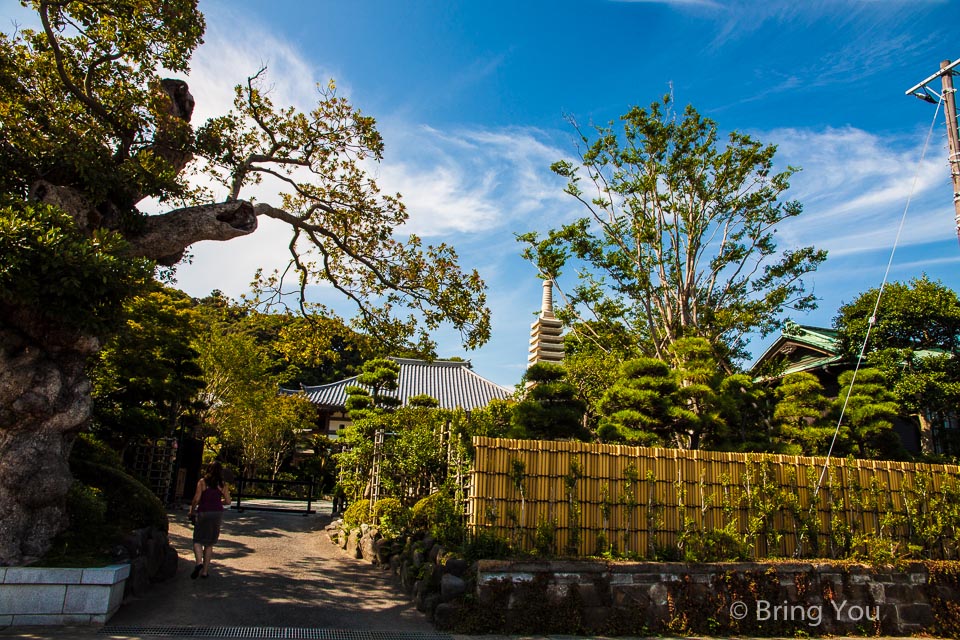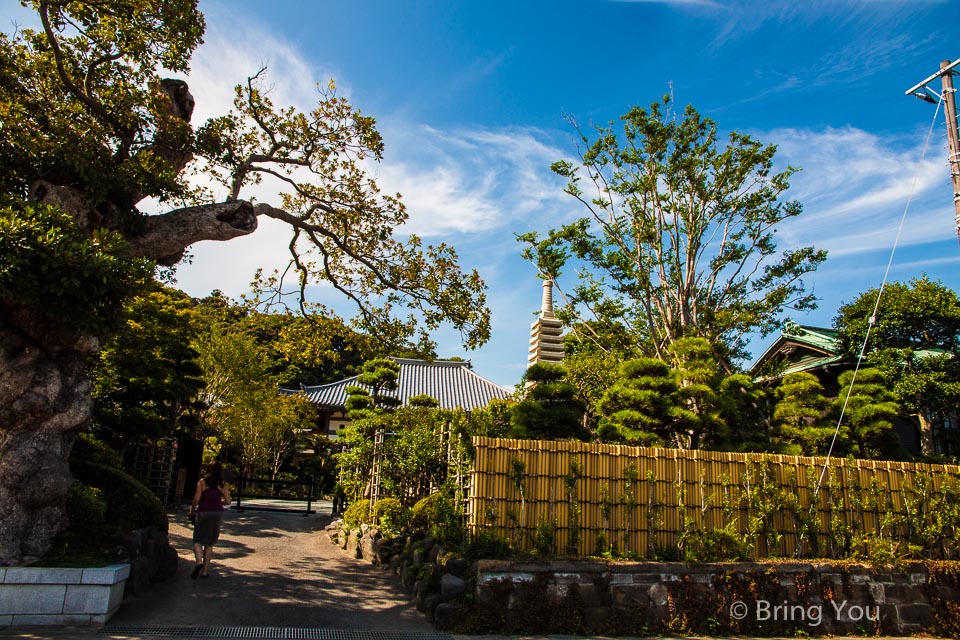 Kamakura used to be the location of the Kamakura shogunate government. With many historic monuments preserved nowadays, it is evident that Kamakura was an ancient capital. However, after declining in the mid-era of the Muromachi period, Kamakura ended up as an ordinary city as its historical prosperity gradually faded out.
Kōtoku-in and Hase-dera are two must-visit temples in Kamakura for whoever prefer admiring ancient capital temples. While among other large and small temples scattered around the northern Kamakura, tourists can wander through the area of the ancient capital. The northern Kamakura area is a great place to get a taste of Kamakura's diverse cultures and its unique bamboo forests. Also Kamakura is part of Shōnan, surrounded by mountains and located near the Pacific Ocean to the south. The azure blue ocean can be seen along the coast of Enoshima and Shōnan. It is a fantastic place to surf and swim in summer.
Read on: A Complete Travel Guide to Kamakura for First-Time Visitors
You Nay Be Interested In