For us, Tokyo Disneyland is the coolest Disney park amongst six of its "siblings". There are updated, creative events as well as shows and expansions added to the park every year or so which makes us always want to return. To get you more ready for an overwhelming experience, here is an insightful planning guide based on our own trip to Tokyo Disneyland just a short while ago!
Tokyo Disneyland – The First Disney Park Built Outside of America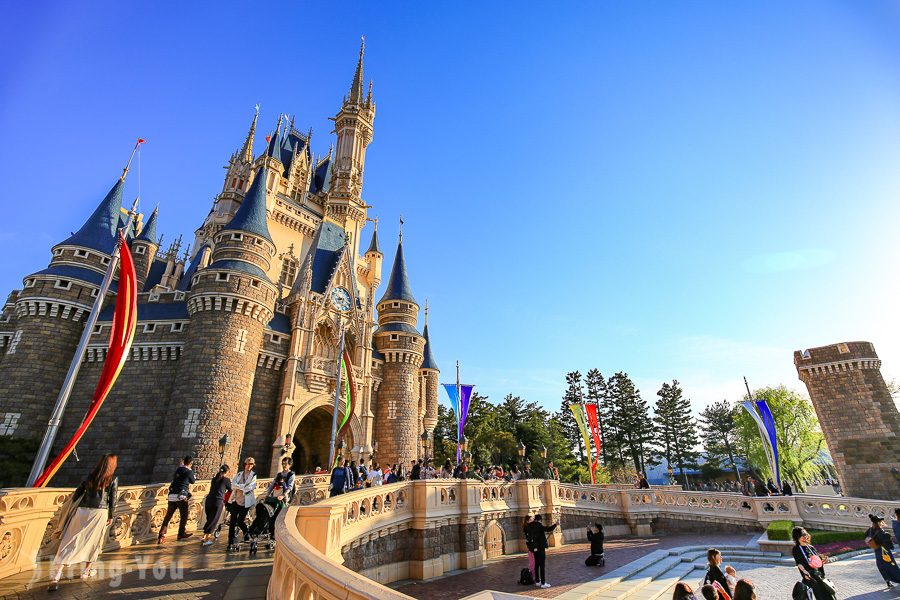 Located in Chiba Prefecture, Tokyo Disneyland is just outside of Tokyo downtown and can be easily reached by car, train, and buses. Technically speaking, Tokyo Disneyland is a part of Tokyo Disney Resort alongside Tokyo DisneySea.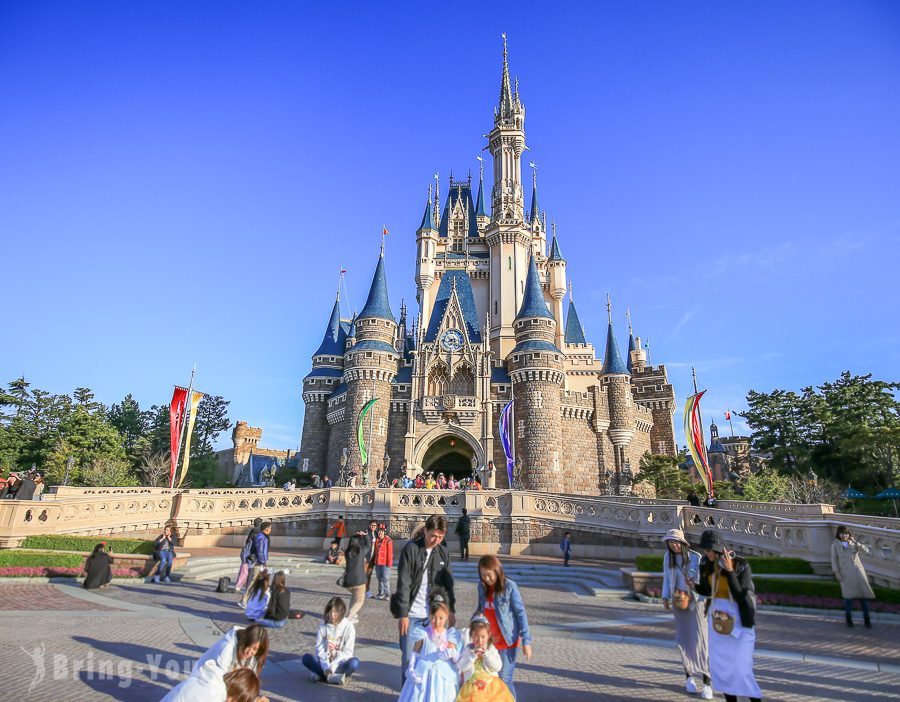 One thing you should know about even if you're a die-hard Disneyland fan or not: Tokyo Disneyland is not owned and operated by The Walt Disney Company. In fact, it is run by Oriental Land Company. For that reason, Tokyo Disneyland inherits a new breeze with lots of modern and exceptional touches that you cannot find at any of the other Disney parks in the world.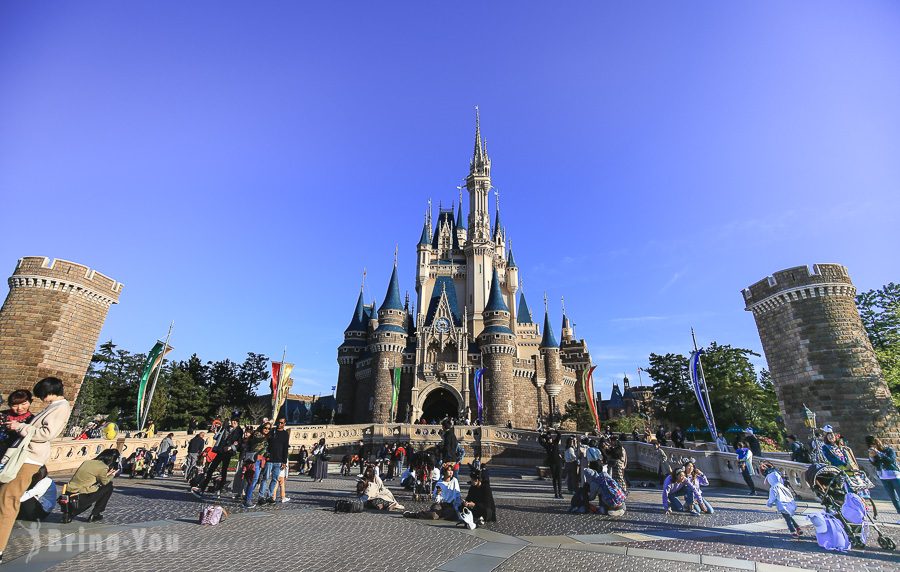 Known as the first Disney park built outside of the States, Tokyo Disneyland has been around since 1983. Until today, the park has always been the spotlight of the capital city when it comes to things to do in Tokyo. Before jumping into our planning guide below, here are some highlights of the park:
Star Tours: The Adventures Continue
Buzz Lightyear's Astro Blasters
Space Mountain
Pooh's Hunny Hunt
Splash Mountain
Big Thunder Mountain
Peter Pan's Flight
Beauty and the Beast
Snow White's Adventure
It's a Small World!
Best Time to Visit Tokyo Disneyland
When it comes to the best time to visit Tokyo Disneyland, weather and season should be the first things to have your attention! If you wish to lose the crowd and humidity is not something holding you back, then consider June, July, and August! Note that August is the crowded time while June sees lesser hordes of people.
Compared to June, July, and August, springtime invites bearable weather. Spring breaks in March are overrun by tourists and local students, making April somewhat easier for visitors to beat the crowds. In exchange for the chilly breeze of January is a decent trade-off of January but get ready to see some vestiges of snow on the ground.
Golden Week (from the end of April to the beginning of May) and cherry blossom season are definitely the first ones to avoid unless you have no problem blending and elbowing out with other tourists!
How to Travel to Tokyo Disneyland?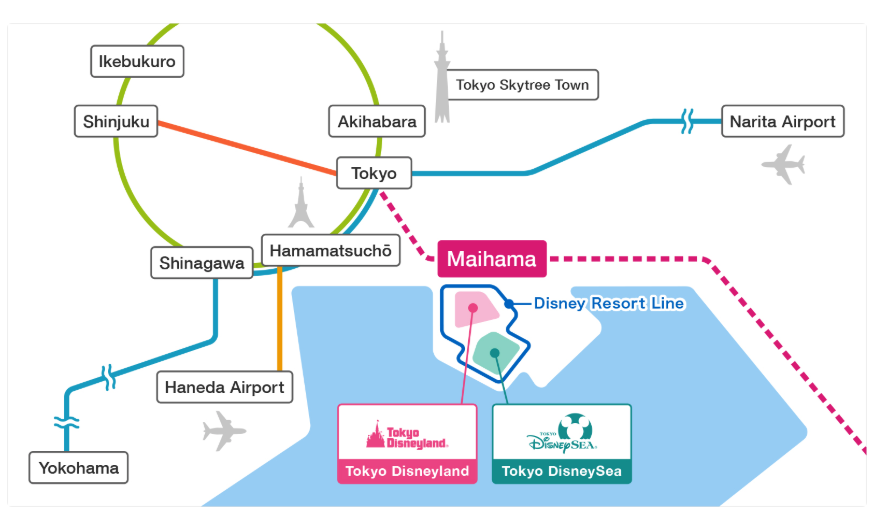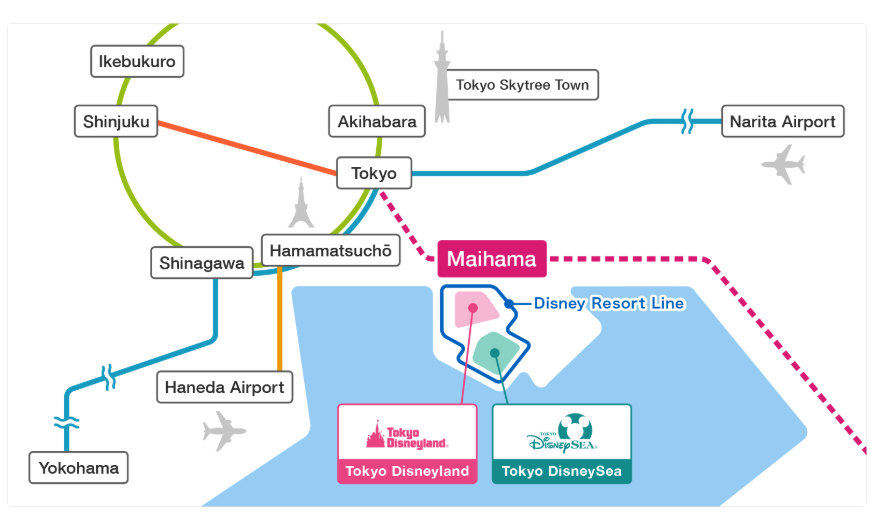 Those who start from Tokyo Station can ride the JR Keiyo Line or the JR Musashino Line for 15 minutes before getting off at Maihama Station and walking for ten minutes to the park.
Depending on where you depart, there are numerous ways by either train or bus to arrive at Tokyo Disneyland. Consult the official website of Tokyo Disneyland if you're opting for any of these means of transportation.
Meanwhile, a free shuttle bus is available if you stay at one of the Disneyland-affiliated hotels such as Keio Plaza Hotel and Ambassador Hotel.
Where to Buy Tickets to Tokyo Disneyland at a Discount?
While you can book your tickets in advance directly on the official website, we don't really recommend it due to the extortionate price. Getting one from one of the online travel agencies such as KKDay and KLook are always our ways to go.
Depending on your schedule, you can aim for a guaranteed admission ticket only or one with transportation included. Tickets purchased at your own hotel are also eligible but the benefits will be restricted. Weighing the price and benefits, we decided to go for our favorite online channels!
How to Use Tokyo Disneyland FASTPASS and App?
FASTPASS is a free handy ticket that helps you secure your spot to cut down queue time. Each FASTPASS is handed out for free giving you an hour-long window in which you can appear at the ride without lining up as usual. One visitor is permitted with one FASTPASS for a ride. Until now, there are eight FASTPASS attractions you can take advantage of:
Buzz Lightyear's Astro Blasters
Star Tours: The Adventures Continue
Space Mountain
Haunted Mansion
Pooh's Hunny Hunt
Splash Mountain
Monsters, Inc. Ride & Go Seek!
Big Thunder Mountain
These FASTPASS tickets are available once you log into the Tokyo Disney Resort app with a Disney account. All you need to do is choose the available FASTPASS for the ride you're at and scan the OR codes within five minutes before your return time ends.
10 Must-See Attractions and Rides You Should Not Miss at Tokyo Disneyland
Star Tours: The Adventures Continue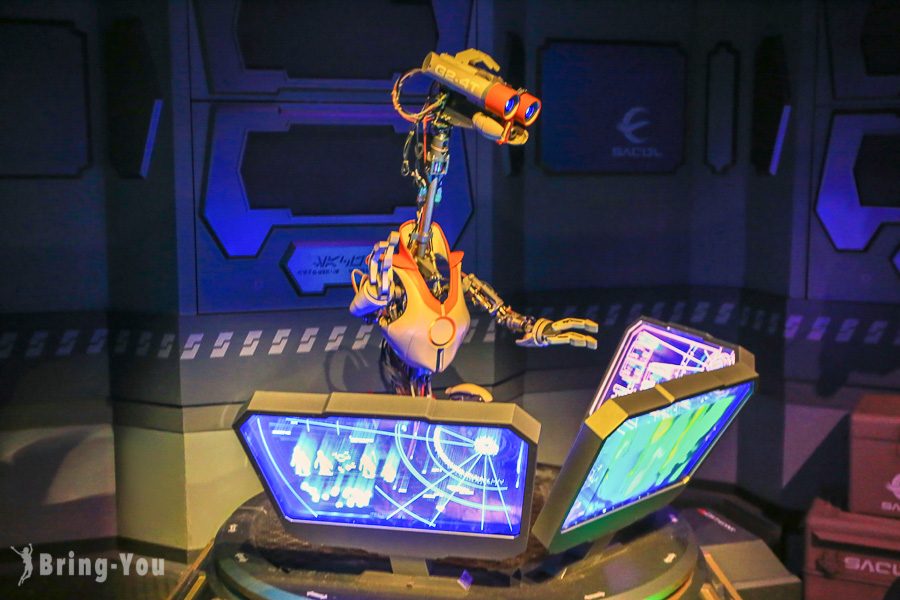 This section is undoubtedly one of the must-see attractions at Disneyland Japan. With a big touch of futuristic vibe and robotic concept, Star Tours is definitely a top call to get you on the finest galaxy transportation.
Every time you drop by, there's always a long queue lining up to get on the ride. The coolest thing about this section is not just the ride itself but also the entire setting. The music in the background, the vivid vehicles, and characters that line up along the entrance. If you're a Star Wars fan, there's no reason to overlook this sport ride and become part of the Star War Universe!
Buzz Lightyear's Astro Blasters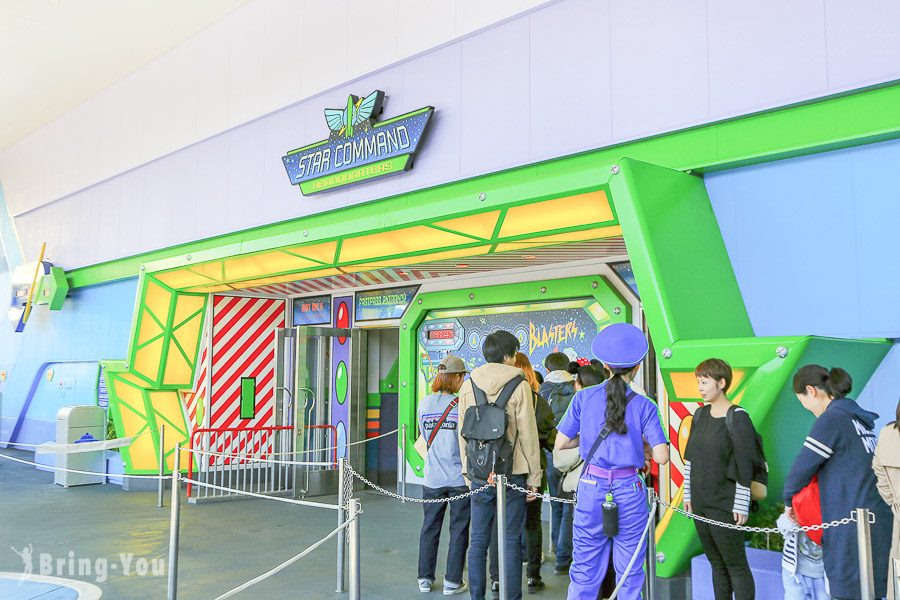 The next place we highly recommend is Buzz Lightyear's Astro Blasters. This is a family-friendly playground where your kids ride a warship into the space of robotics and transform into an interstellar cop. We must say that Buzz Lightyear's Astro Blasters is more of a kid-friendly playground rather than an adult-centric area.
Queue time may last up to two hours but the ride is definitely worth it! There's nothing better than letting your kids interact with their favorite cartoon characters while improving their aiming skills! So do consider this when you're visiting Tokyo Disneyland!
Space Mountain
Alright, make sure you don't have high blood pressure or heart attack before getting on this ride! Space Mountain is one of the most adrenaline-rush rides at Disneyland Japan. Imagine a rollercoaster in a dark universe! Yes, this is what Space Mountain is about.
You get to ride a spaceship into a mysterious dome flooded with dim lights and unknown energy sources. Space Mountain is not a kid-friendly ride because those under 102 centimeters are not allowed. It goes the same way for expecting women, oldies, and those with neck problems.
Peter Pan's Flight
If Space Mountain is too much of a scream for you, why not drop over Peter Pan's Flight for a moment of the blue mind. Peter Pan's Flight is dedicated to families of all ages with an emphasis on kids. The queue time is shorter compared to other attractions, which is around an hour. Instead of a spaceship or warship, now you get to sail a pirate ship from London to Never Land.
The aid of technology truly sends a mystical and enchanting vibe into this ride with shadows of Peter Pan flying around the wall.
Snow White's Adventures
Snow White's Adventures is not a creepy journey but there are definitely some spooky twists along the ride. You will get to experience the escape of Snow White after being thrown into the woods running away from the bad hunter.
Ghosts? Yes! Wild animals? Yes! The wicked Queen? For sure! She may give you a bit of jump scare from nowhere so get ready to encounter this evil woman along the ride! The ride is pretty slow-paced with enchanting music and pop-up characters startling you along the way.
It's A Small World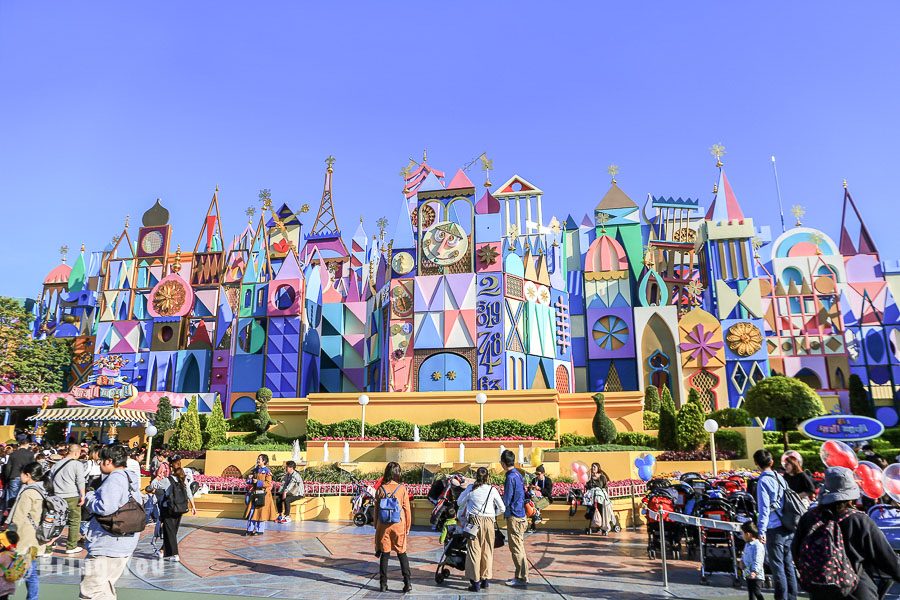 Who doesn't know this song? This timeless upbeat song will get your kids hooked right in the first place! "It's A Small World" is another family-friendly ride to embark on where you sail across the world from Europe to Africa and Asia.
Along the way, little dolls dressed up in traditional costumes welcoming you to their homelands. It would be great if you can boost it up with a little story about each continent and country you pass through. This is to help your little ones pick up a few geographical lessons along the ride.
Splash Mountain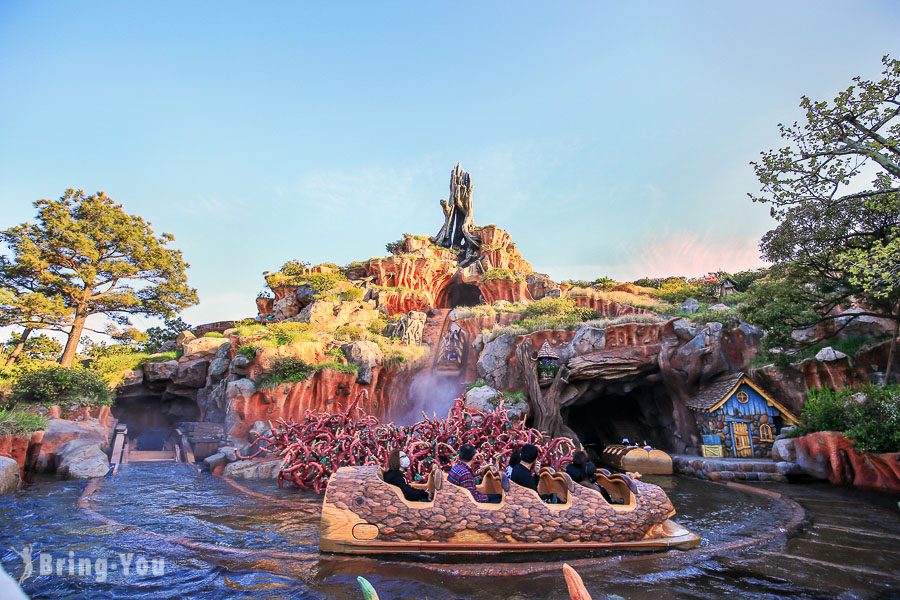 Amongst all, Splash Mountain is definitely our favorite ride! This exciting voyage will sail you under a mountain tunnel on a log boat before sliding down a 16-meter high waterfall. Winter may make you a bit chilly when the water splash gets in the way. Splash Mountain is the best mashup! It has a twist in everything so the entire ride is balanced.
There are adrenaline-rush loops and there's a slow pace. There's a dark tunnel under the mountain at the end of a fun-filled ride under the sky. You will scream that's for sure, but there are also some cool turns to reconnect with nature as well!
Big Thunder Mountain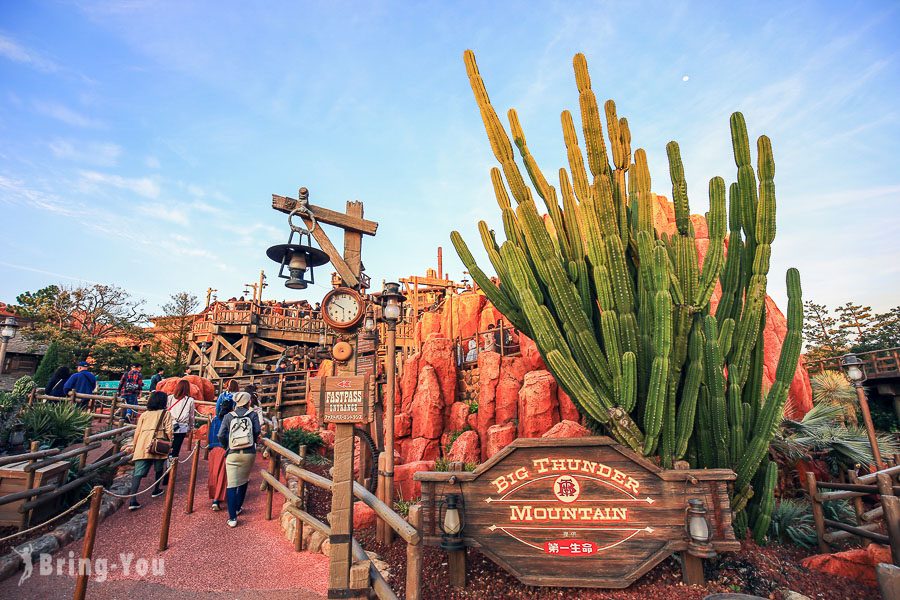 This is probably the coolest designed attraction at Disneyland Kyoto. You've gotta transform into a miner riding a mine train into the big gold rush. There's no peaceful part for this ride but it's not the end of the world even if you're scared of the thrills or have acrophobia.
The train gets you on the rocky bareback mountain before dropping down at a tilt. Wait time is definitely longer at this one which can reach up to two hours waiting. Compared to Space Mountain, Big Thunder Mountain is a tad more exciting with a visual background.
Pooh's Hunny Hunt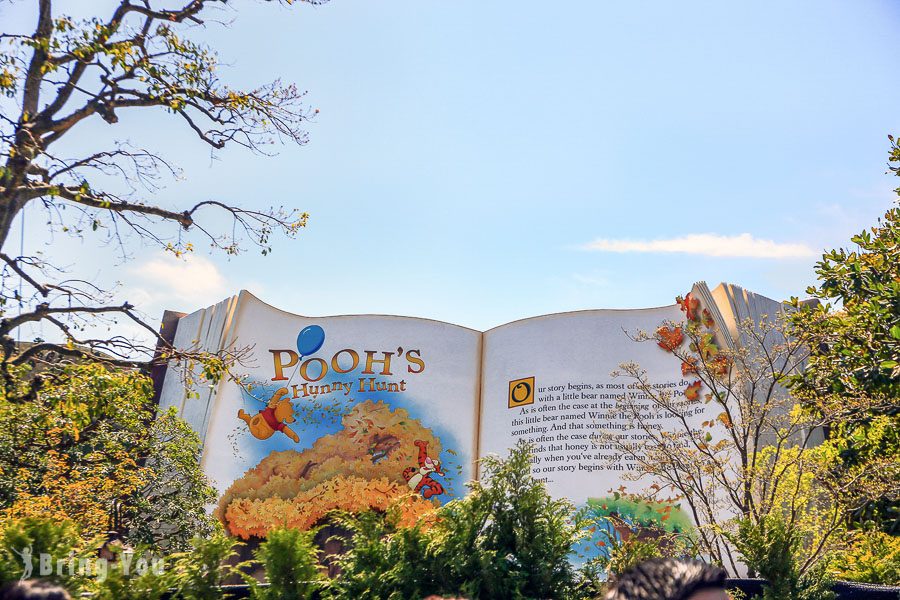 I love the giant book dominating the entrance path to welcome you into the game! This is another slow-paced ride with lively, hi-tech animation. This whimsical journey will drive you into the Hundred Acre Wood where Pooh establishes his base and swings between the trees hunting for his favorite nectar.
Pooh's Hunny Hunt is enchanting on the whole. We bet even adults like to take a ride back into childhood, and so do kids. Queue time is a bit shorter which is less than an hour's wait. Highly recommend it!
Enchanting Tale of Beauty and the Beast
This is probably girls' favorite ride! Welcome to the whimsical royal palace where Belle embarked on a new journey with the forsaken Prince. You get to sit in a giant teacup and spin around the palace while the main characters pop up along the way to give you a wave. Get ready to step into the classic chapters of Beauty and the Beast to share a slice of the delightful storyline!
Our Favorite Disney Parades for the Day and Night and How to Check for Their Schedules?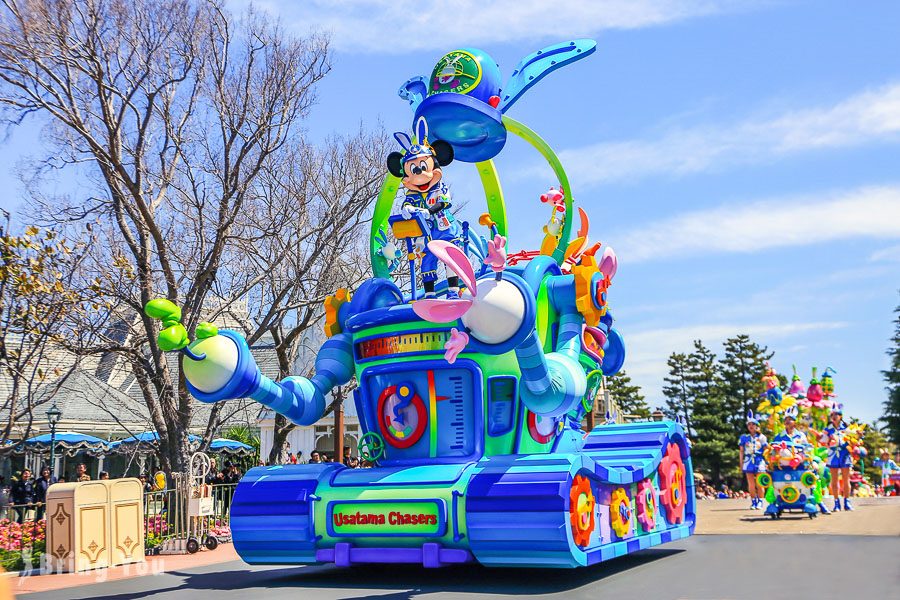 When it comes to Disney parades, you shouldn't be missing out on Dreaming Up! This daytime event gets you closer to Mickey's Mouse Parade along with his friends and Disney princesses. It lasts for 40 minutes and is scheduled at 1 pm every day.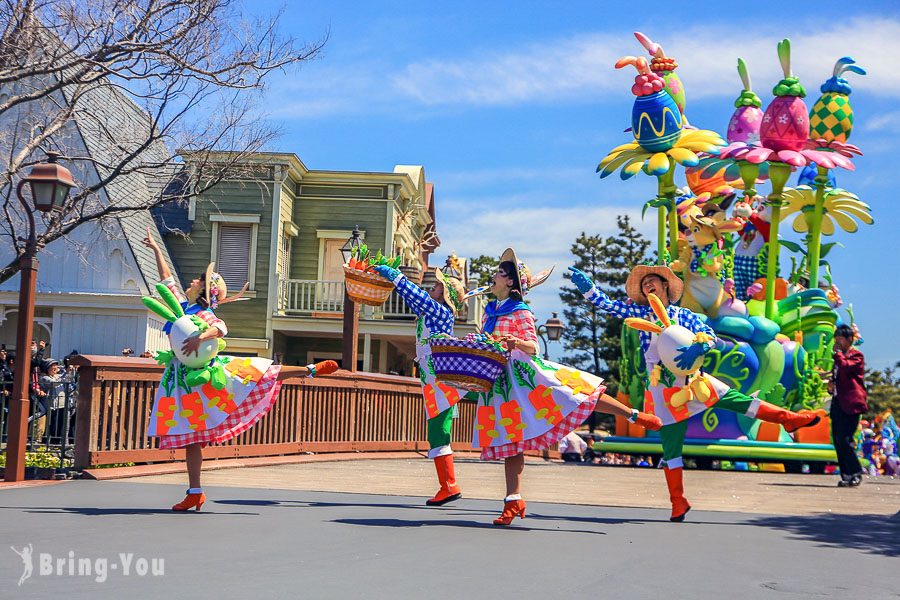 There are numerous day parades scheduled alongside. Some only last for 25 minutes such as Mickey & Friends Castle Greeting Parade. Meanwhile, when darkness comes, night parades will light up the night. One of the latest add-ins is Nightfall Glow.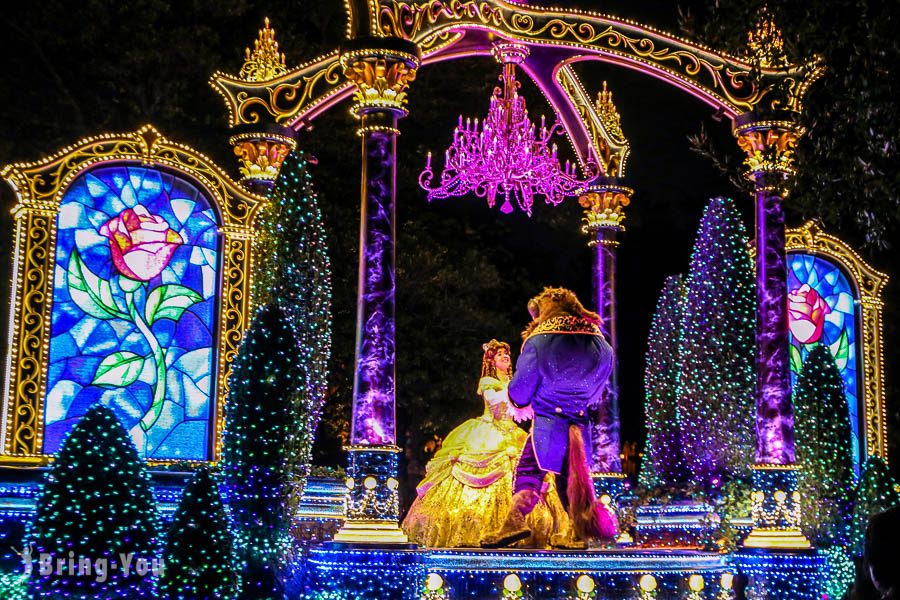 You can also check out the Tokyo Disneyland Electrical Parade Dreamlights to immerse yourself in a fantasy-filled performance. For schedule details, remember to consult the official website!
Our Favorite Stops to Get the Coolest Snacks and Dishes at Tokyo Disneyland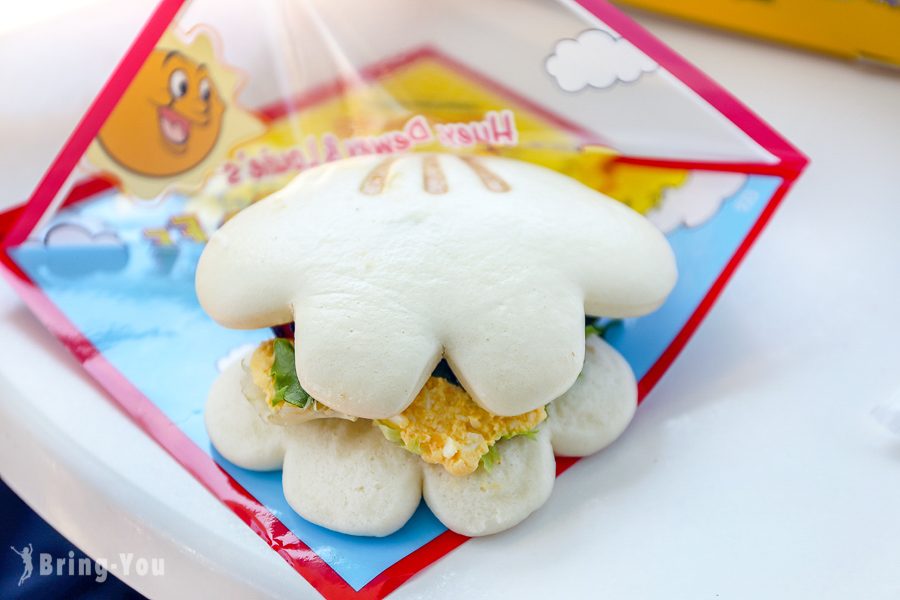 Food comes in no limit speaking of what to eat at Disneyland. But there are two things – no matter what happens – we want you to get them at all cost! First, the mickey mouse steamed buns at Boiler Room Bites is definitely a top call! This is basically a teriyaki chicken steam having a new spin, with a gooey and spongy texture to it.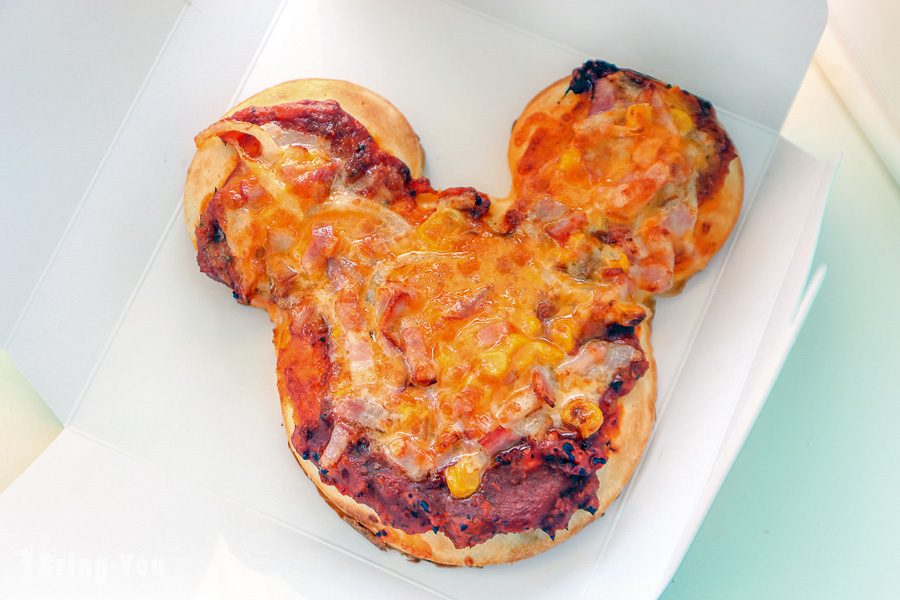 Then we have the Queen of Hearts Banquet Hall located at FantasyLand. It truly delivers a fabulous, fun, vivid, and engaging dining setting. We went for a flank steak and swordfish which were delicate and mouthwatering. You can choose between a cafeteria-style area or buffet-style dining areas.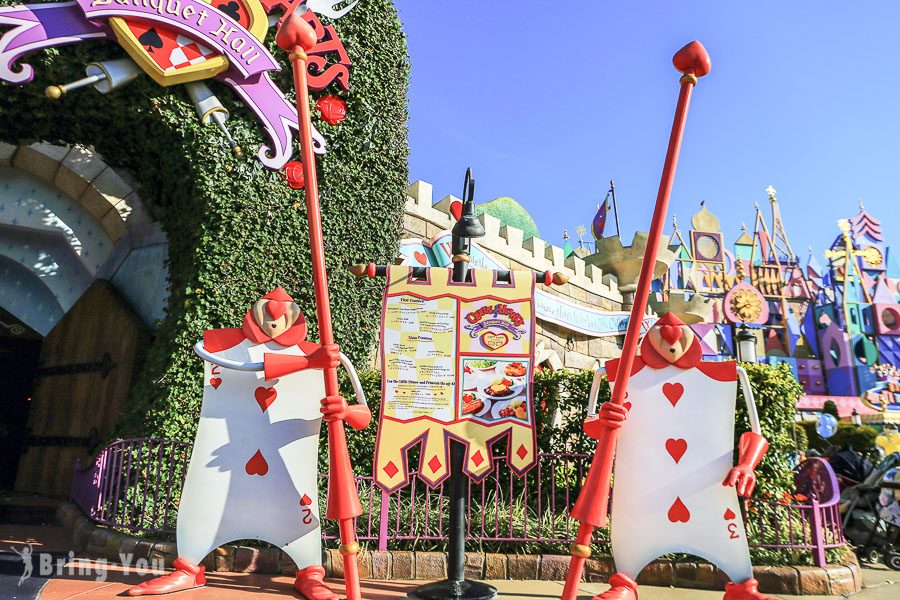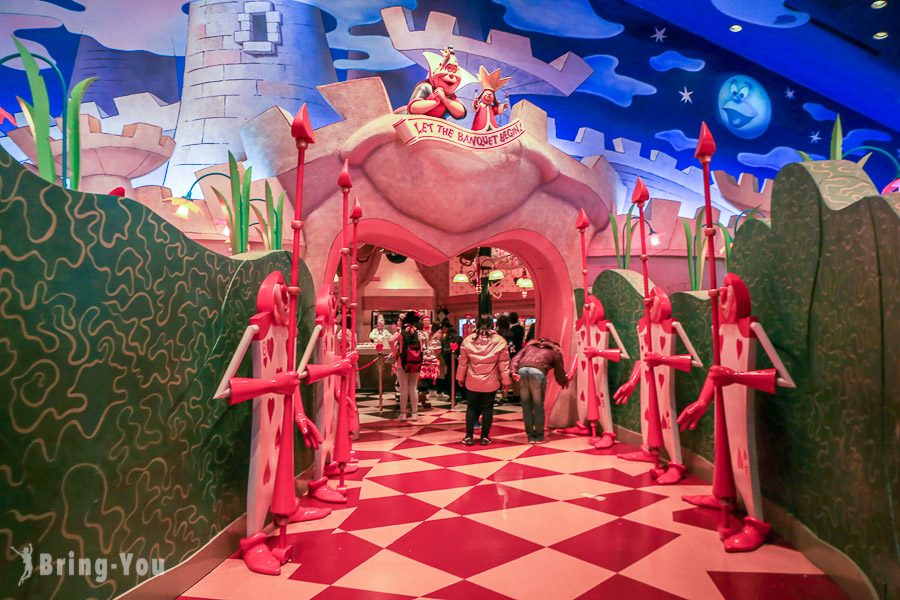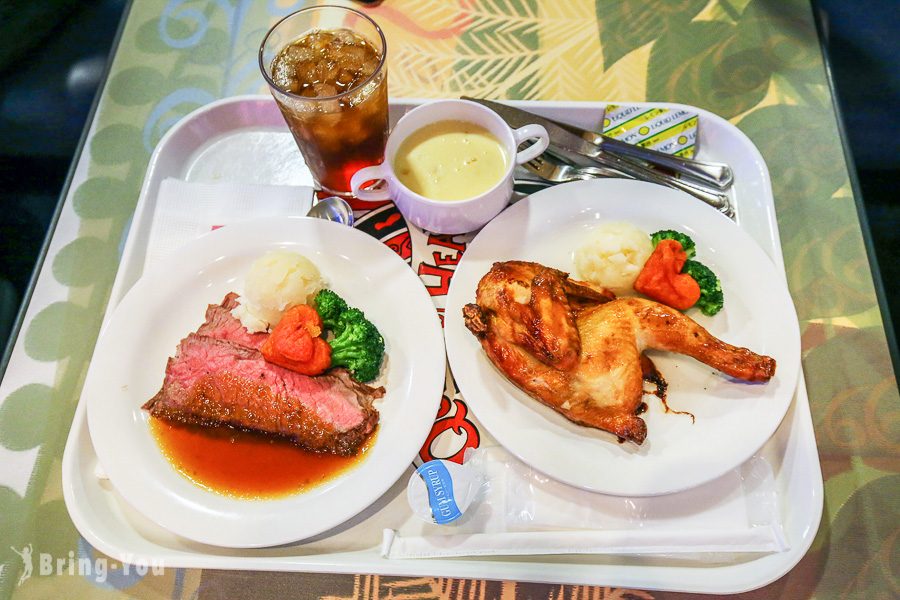 Which Hotels Do We Recommend You to Stay?
There's a range of accommodations with different budgets circling around Tokyo Disneyland. Disney-themed hotels which belong to the Tokyo Disney Resort line are the most visited. Those visitors on a family vacation with kids may aim for one of these four hotels to get a full glimpse of the Disney bubble. However, note that such an impeccable experience comes with a high price tag!
Those aiming for the lower end of the price spectrum should not overlook MyStays Maihama. There will be no frills or bells and whistles to this place, neither excellent view but the rooms are spotless and comfy for a pampering night!
You can spend up to four days strolling around Tokyo Disneyland. If this is what you aim for, consider going for a four-day passport to re-enter without any hassle!