Lucerne is beyond our imagination. There's something about this striking town that can't be found elsewhere. The fresh, icy smells infused with green grass on the alpines linger to the covered wooden bridges kick back when we're writing those words.
Guess that's the perfect description we can recall about Lucerne. After getting off the scenic train ride from Zurich, we had a whale of time rocking Lucerne in our own way. And here's everything we want to share!
Lucerne – A Sweet Kiss of Mother Nature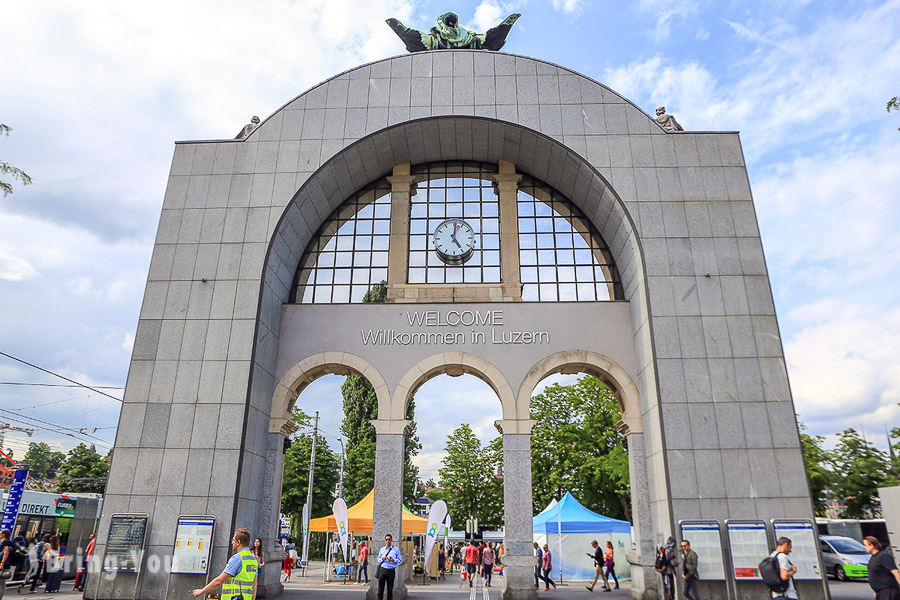 Lucerne is neither a large nor compact city. Lying in Central Switzerland, the old city of Lucerne resides by a striking lake filled with heritages and Europe's oldest covered bridges served as a beacon.
Lucerne is a place to take a step back and breathe. No adrenaline-rushing possibilities are banging in your ears like a modern metropolis filled with backpackers.
There's a modern flair to it with an ancient sensibility. The fresco-embellished historic houses welcome you wherever you go, while the breezy grassy knolls kissed by the waters are there to pamper.
Musical festival seasons and art galleries also serve as Lucerne's centerpiece. This quaint lakeside city is well connected with scenic train rides from Zurich and Bern via awe-inspiring snow-clad mountains and lakes.
Are you here for a piece of medieval sentiment, a bite of Swiss food, or a walk by the lake? Lucerne has everything it takes to be your favorite place in Switzerland!
How to Travel to Lucerne from Zurich and Bern? Plus Swiss Travel Pass Claim and How to Use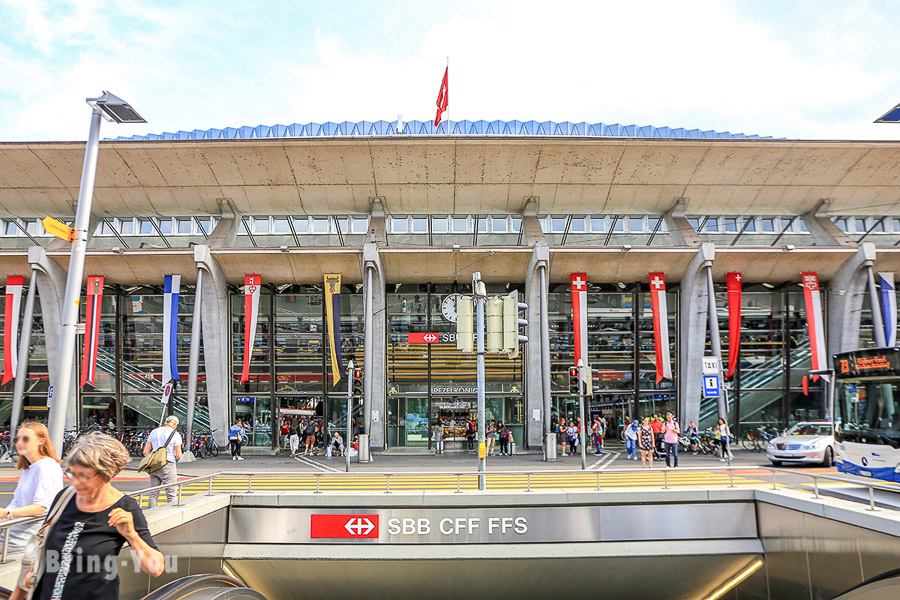 The most common way to hit Lucerne from Zurich is by train. Not too far, not too close, it's a good 52 kilometers. The direct rail line departing from Zürich Flughafen (Zürich Airport) makes it even handier to get you straight to Lucerne in an hour or so. If you're in the Zurich city center, head to Zürich HB to hail the train ride!
Trains also depart daily from Bern to Lucerne with an hour trip. The scenic train is second to none if you want to take in the incredible views while reading a book and kicking back. You can take the train from Bern crossing Langnau im Emmenthal or Interlaken to Lucerne.
Another option to arrive in Lucerne from Zurich is to take a taxi. This benefits those who want to give themselves full permission over where to stop and time control. While trains are scheduled, taxis are more flexible!
And did we mention the Swiss Travel Pass? Call it a magic card since it allows you nearly unlimited travel by train, bus, and boat around Switzerland, including Lucerne. You can choose from 3 to 15 days depending on your itinerary, and it also grants you free access to over 500 museums across the country.
We obtained this pass to smoothen our multi-day trip across Switzerland. This handy pass will save you from so much hassle and waste!
10 Coolest Things to Do in Lucerne
Walk the Old Town Lucerne
Just like many other old quarters we've been to, this one is a pleasant walking area where we used it as a beacon for easy exploration.
We realize that some other old towns in the world usually have that touristy feeling that overshadows the authenticity of the good old days. But Old Town Lucerne totally stands out from the crowds in the sense that it's still a living town with a friendly and inviting atmosphere.
There's a great number of cafes and restaurants lining up every street and turn. If you're a shutterbug, you'll love this quaint town even more!
There are so many photo ops with stunning graffiti imprinted on the well-preserved heritages. Fountains and animal-shaped hoses just make it even more wonderful.
Unwind at the Chapel Bridge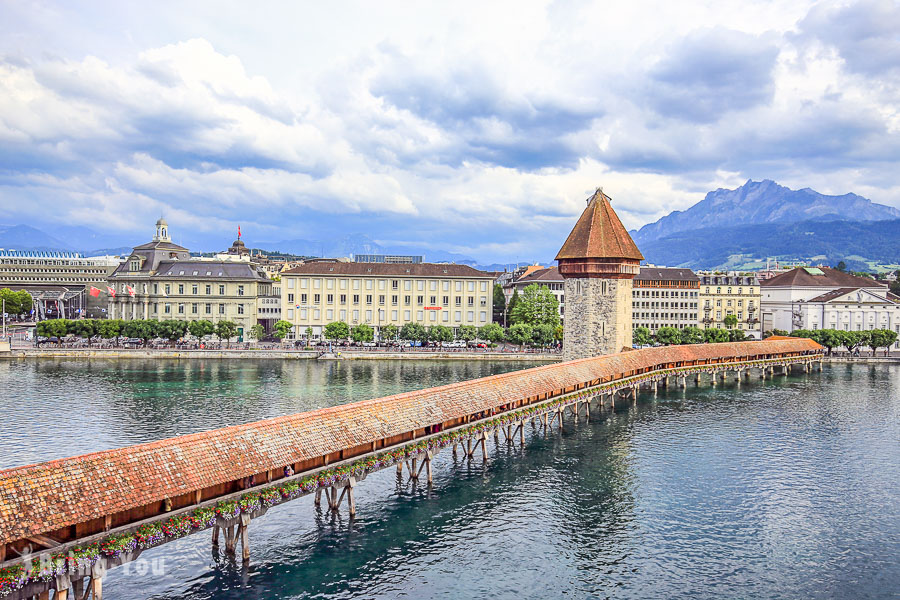 Guess we're just one of the dedicated globetrotters out there who fall in love with Chapel Bridge. Old Town Lucerne is a mecca of bridges. We've never seen many old cities where visitors are hypnotized this much by the bridges.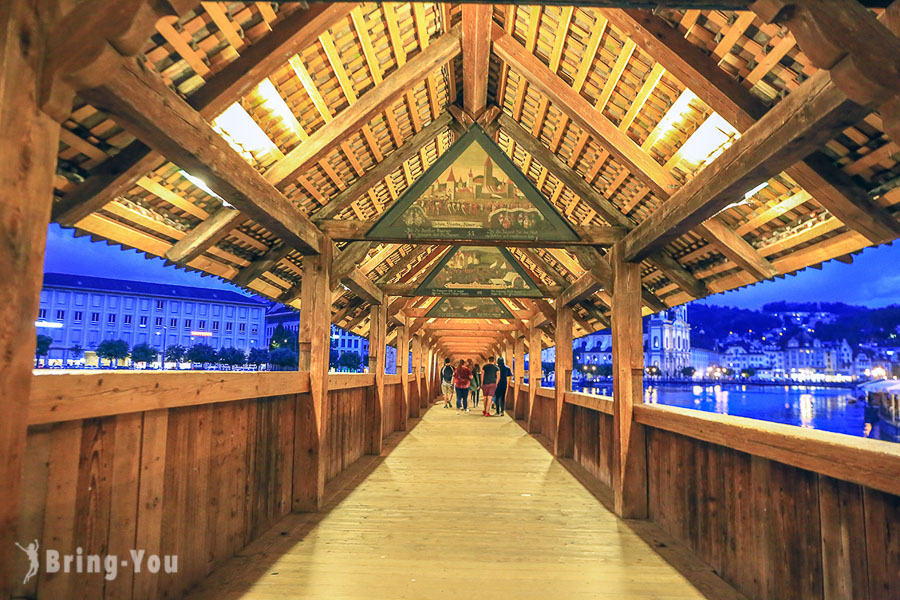 Chapel Bridge is one of the most famous attractions in Old Town Lucerne. It's a covered wooden bridge that takes a curved path across the river.
Just imagine how cool it used to be part of the Lucerne's fortifications where guards' marches compound above the river. And now it's a vivid living attraction filled with visitors around the world.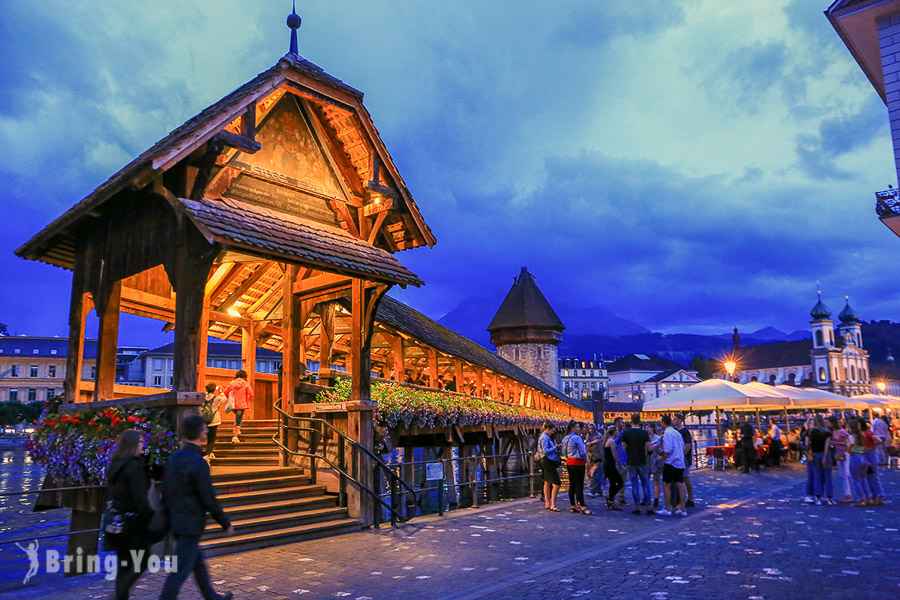 The best thing about Chapel Bridge is the history that's attached to the city itself. And today you can just take a leisure stroll along the river and contemplate the swirling crystal clear water flowing underneath.
Detour around Lake Lucerne by Boat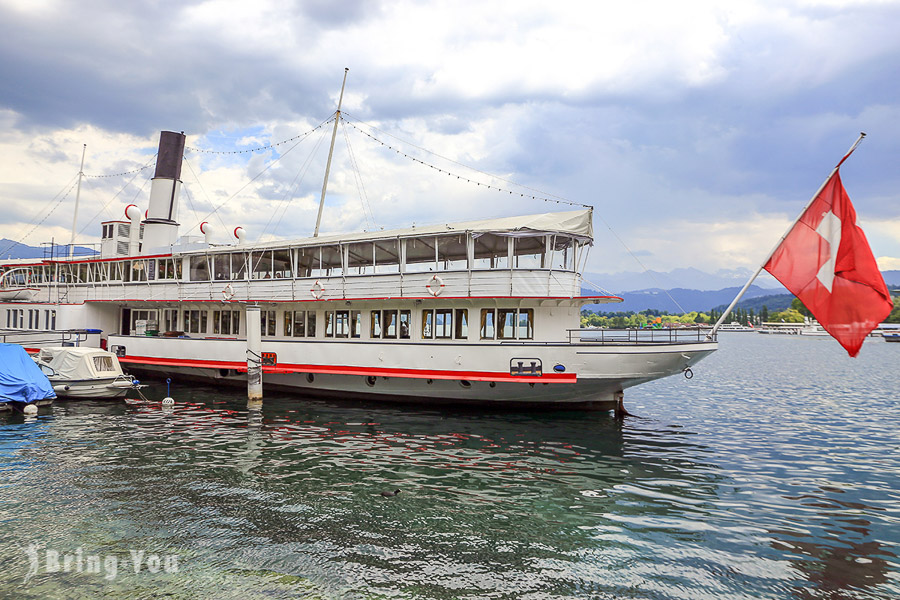 Did we mention how much we love nature? Waters and green spaces always take up a large fraction of our travel pie chart.
Amongst all natural spots, Lake Lucerne is the fourth largest lake in Switzerland brimming with a dramatic mountain range. The sleeping waves barely disturb the lake, giving you a great chance to unwind and marvel at the spanning forests blanketing the foot of the mountain.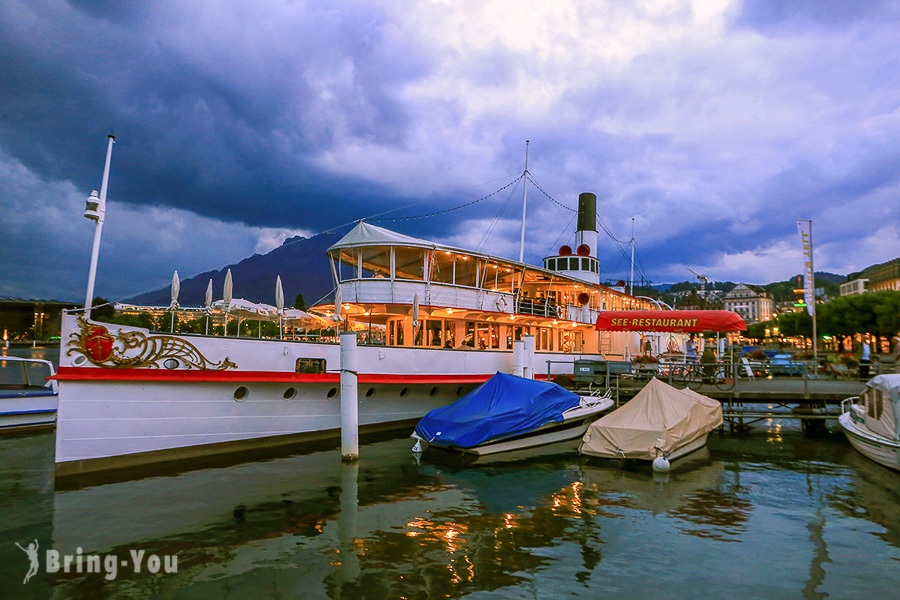 There are many things to do around Lake Lucerne, and boating is hands down the most popular outing activity. Obtaining the Swiss Travel Pass allowed us to enjoy the cruise trip for free.
You can choose from a variety of boat trips that fit your taste. Some of them stun you with musical entertainment while others get you hooked with culinary specialties.
Check out Spreuer Bridge – Chapel Bridge's Sibling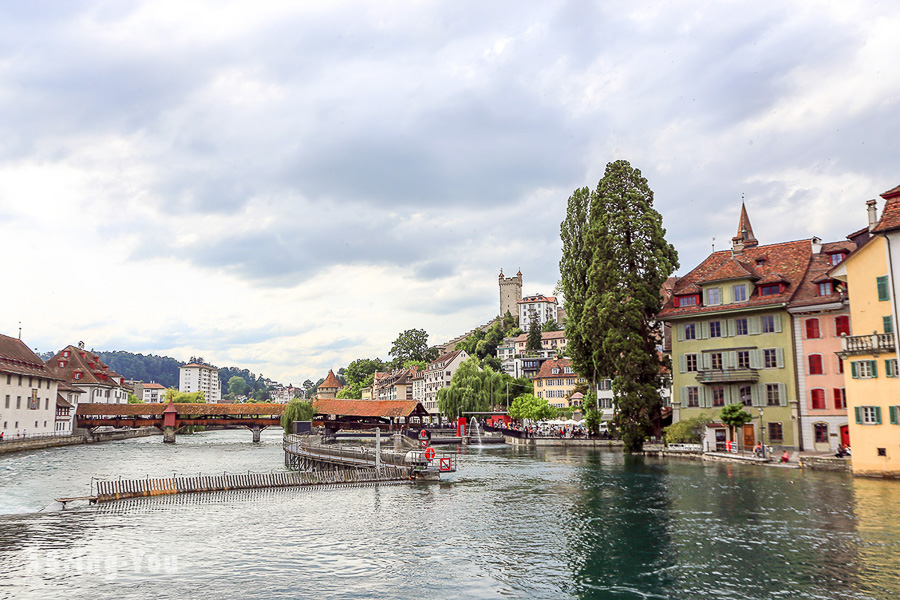 If you have a hard time twisting your tongue pronouncing Spreuerbrücke (like us), call it Spreuer Bridge! Spreuer Bridge is most of the time overshadowed by Chapel Bridge, but it's still one of Lucerne's highly visited attractions.
Think about how cool Lucerne is guarded by two of these iconic bridges and both of them stand the test of time! Spreuer Bridge shares a lot of similarities with Chapel Bridge, but the real deal about Spreuer Bridge lies under the rafters. If you take a closer look, you will see an extensive illustration of paintings depicting Swiss history.
Take A Stop in Time at Lion Monument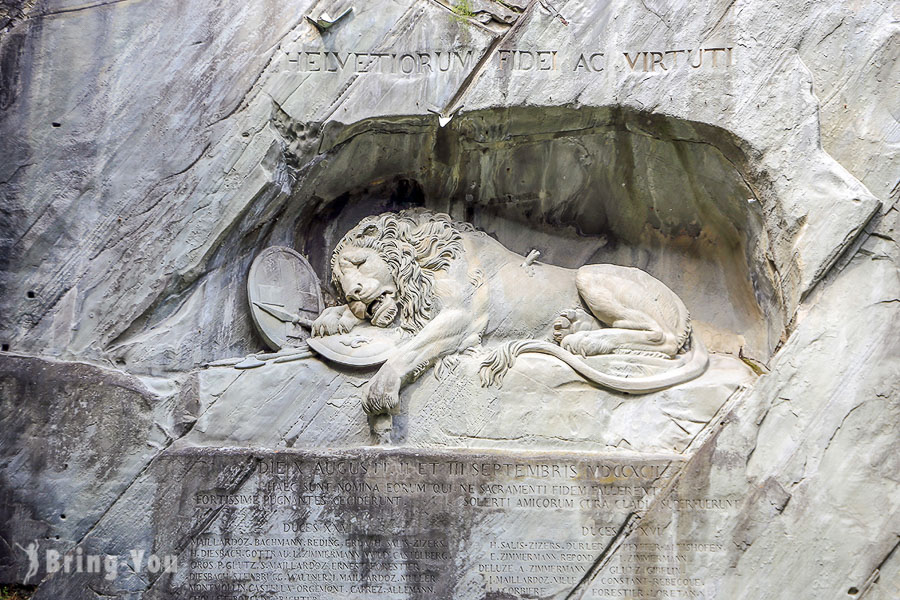 Carving is not just a form of art, it's a form of connection. When you contemplate such a masterpiece, time stops and your mind engages! That's exactly what happened to us with the Lion Monument.
The Lion Monument marks a tragic milestone in Swiss history. The lion face truly kicked in and our heart skipped a beat when we learned about the story behind this heartbreaking sculpture.
Long story short, the lion has been lying there since the early 19th century after the Swiss Guards were massacred in 1792 during the French Revolution. Yeah, a heartbreaking story!
Leaving behind the past, the sculpture itself is a vivid portrait. And if you can take a picture of its reflection cast on the clear water, keep it in your book of memoir!
Conquer the Striking Museggmauer Towers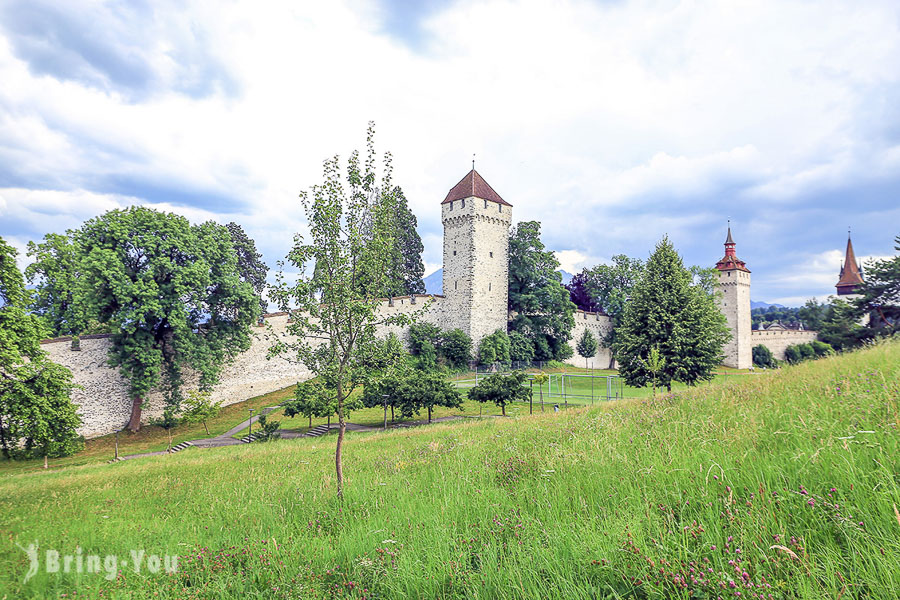 We guess Museggmauer and the nine towers serve two purposes: a history teller and a view pleaser! For us, the view over this quiet residential neighborhood was the whole point of our climb.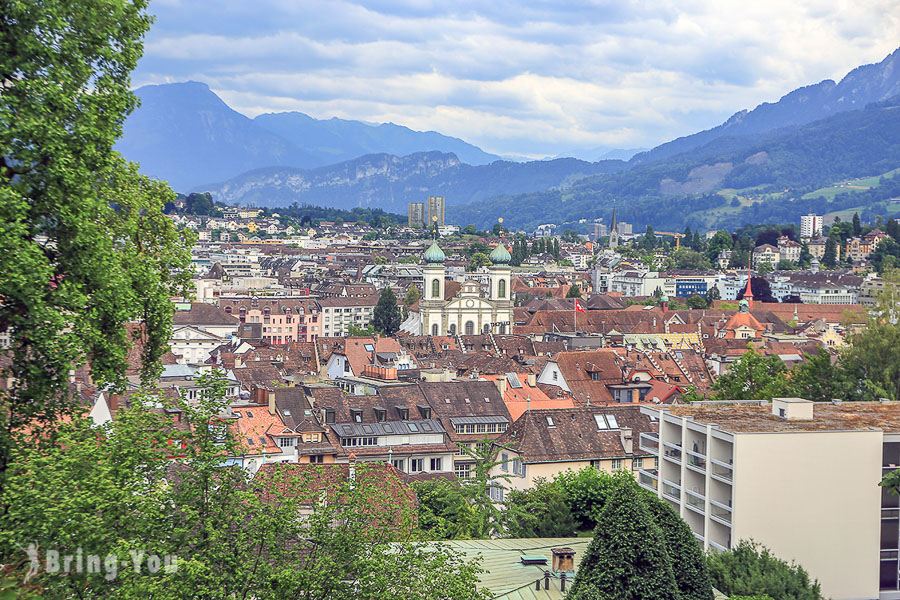 The path leading to this vantage point over Museggmauer is nowhere beyond 15 minutes, but you need to give a head up for the steep climb. If the trees haven't grown out too much, the sheer view over Lucerne town will be much more invisible and beautiful, so test your luck!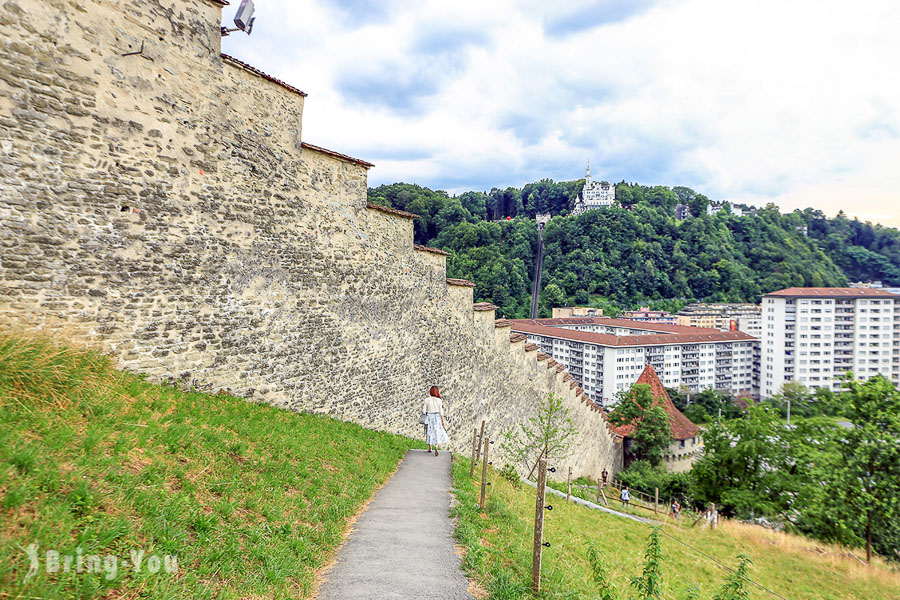 Enjoy Some Quirky Time at Gletschergarten Museum and the View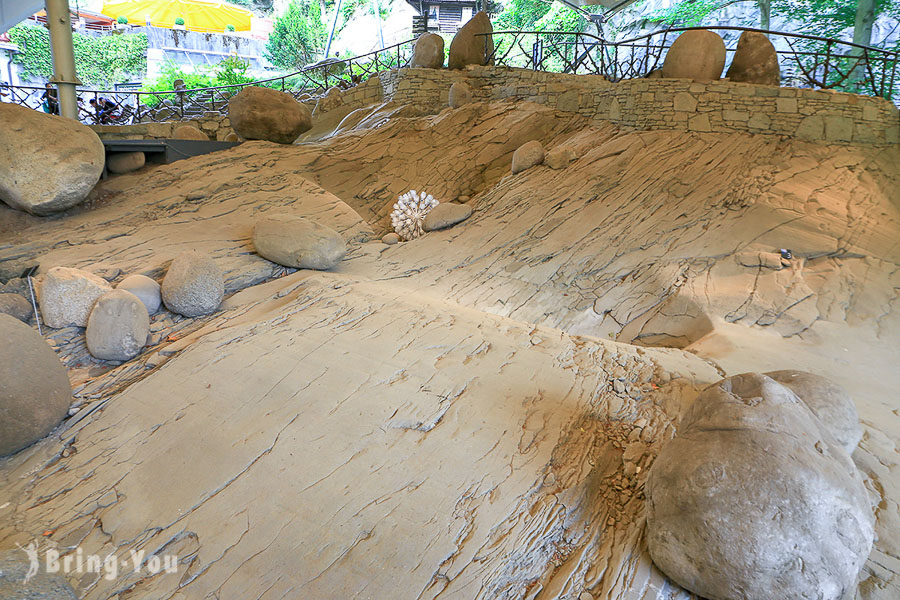 Take full advantage of your Swiss pass with a free entrance to Lucerne's history museum. This incredible museum has its torch on ice age glacier exhibits that are built around a glacial pothole.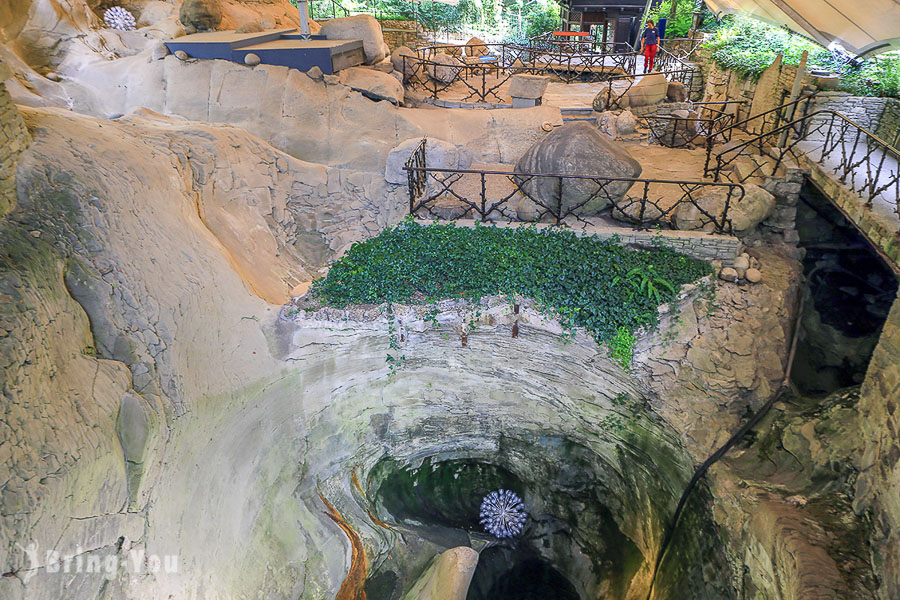 Quirky but insightful, Glacier Garden is a great stop to dig into what's going on under the grassy ground of Switzerland. Don't forget to check out the vantage point at the top of the museum to take in a nice view of Lucerne!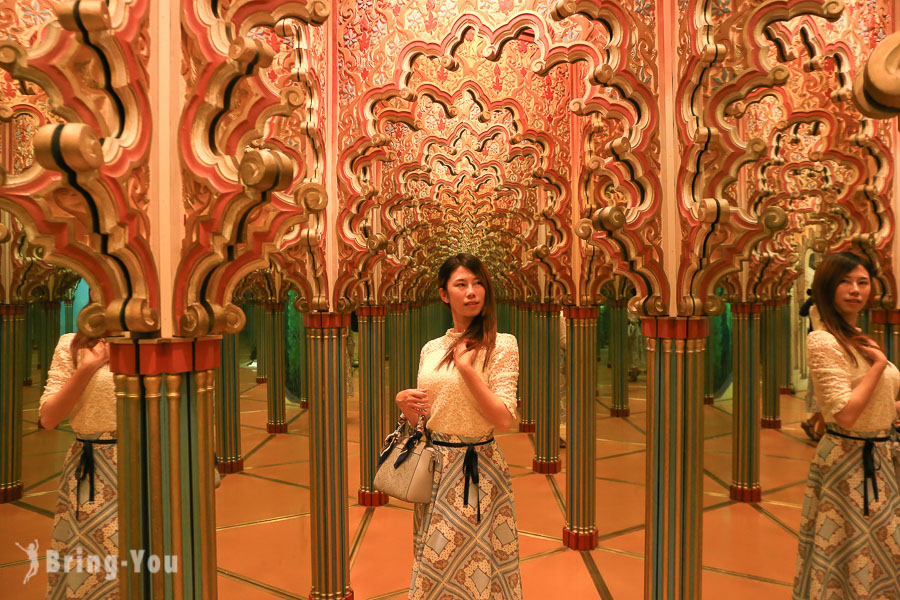 Have Your Jaw Dropped at Jesus Church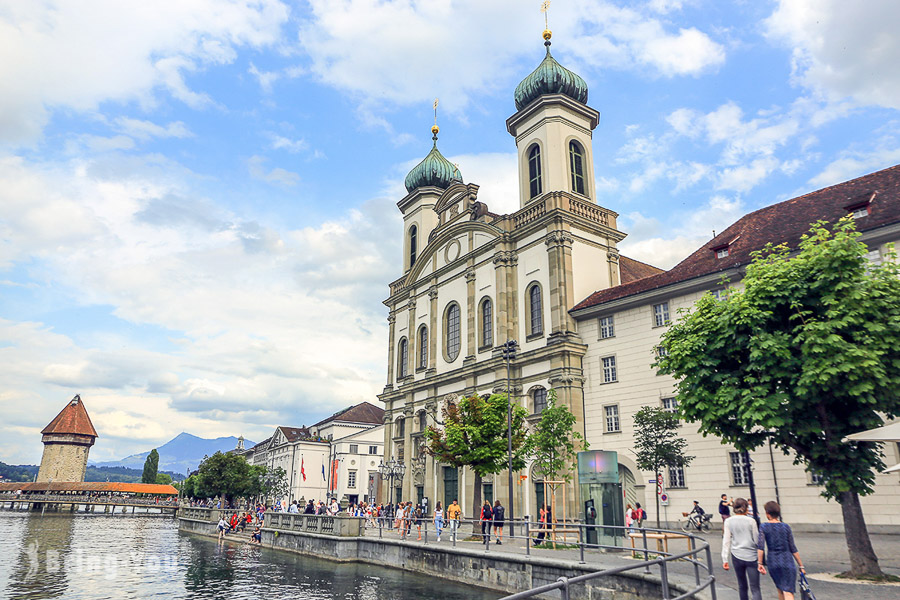 Ever seen a mashup of religion and art? Jesus Church is one of the most famous places in Lucerne to experience the beauty of architecture and history. The entire interior compliments the beauty of Baroque architecture to every beam, color, and embellishment. Straight-up white paint takes over the walls to make space for golden and dark graces to stand out.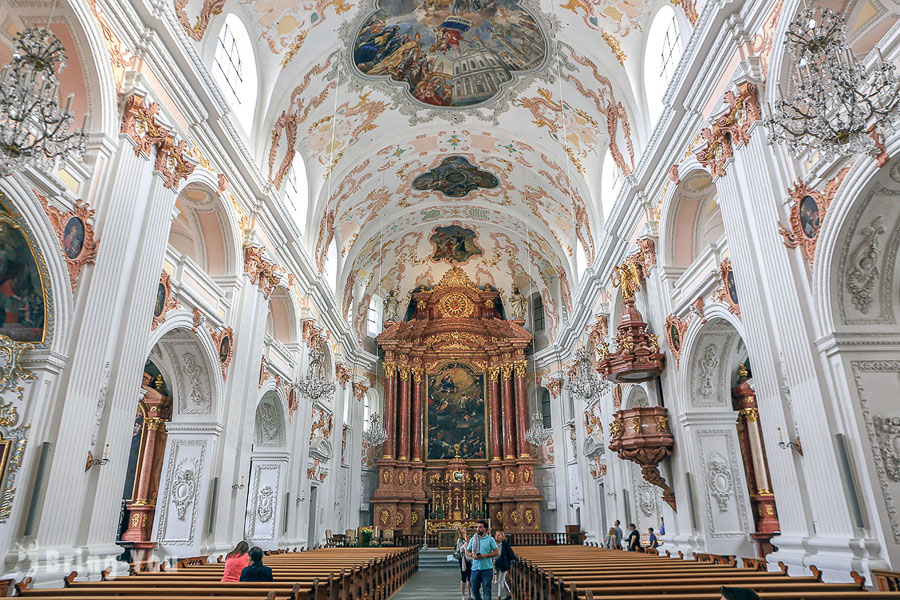 Take a Day Trip to Jungfraujoch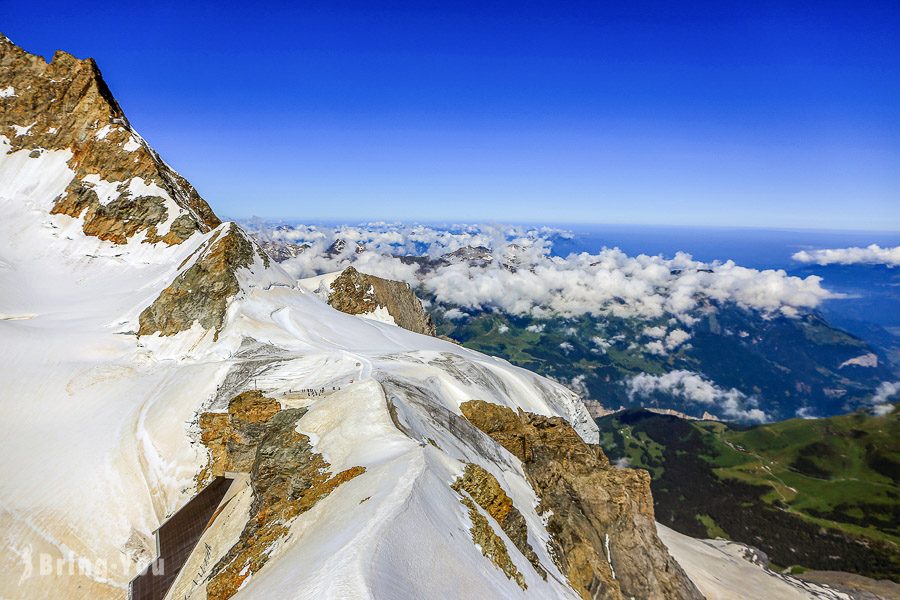 Ready to hop on Europe's highest train to the Top of Europe? Jungfraujoch is one of the best day trips from Lucerne.
The scenic journey from Lucerne to Jungfraujoch opened our eyes and broadened our minds with Switzerland's most dramatic landscapes, including Bernese Oberland and Interlaken.
And the best part of the trip was boarding the gondola and cogwheel train to the peak of Jungfraujoch.
Further Read: Discover Jungfraujoch Like a Pro: Insider Tips, Discounted Tickets and Sample Route
Embark on a Short Drive to Mount Titlis
The land of eternal snow is waiting for you to explore! While you can get to Mount Titlis all by yourself, the trip can be a little hassle if you're new to the scene.
That's where the day trip packages from Lucerne to Mount Titlis come into play. Mount Titlis is roughly an hour's drive from Lucerne, making it a great day trip for scenic view seekers.
To get to the peak of Mount Titlis, you'll ride a cable car soaring above the rough Swiss mountains. Mount Titlis summit boasts one of the highest elevation suspension bridges in the world known as the Titlis Cliff Walk. It's just a breathtaking freeze-dry walk to heaven.
Three Best Restaurants in Lucerne to Make Your Taste Buds Go Crazy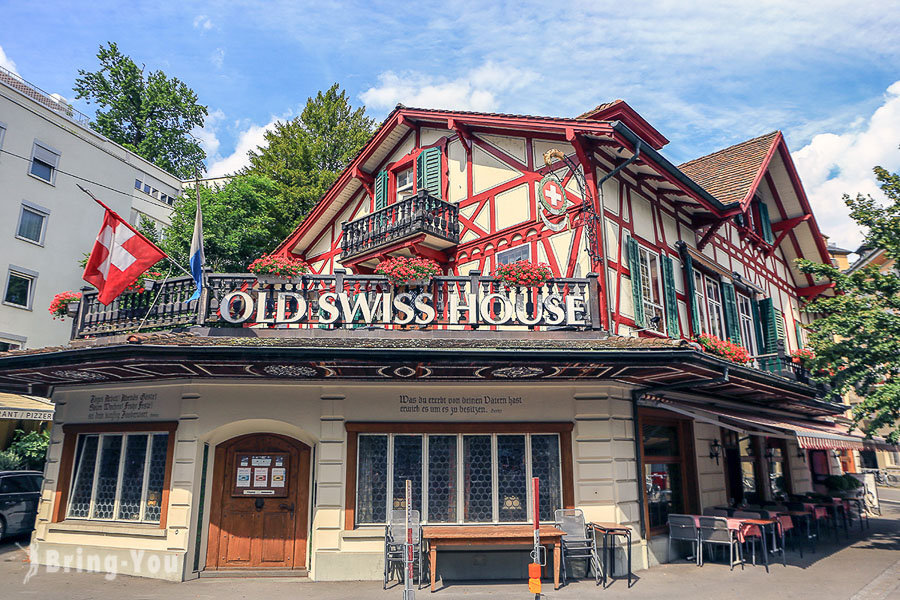 Sampling traditional Swiss cuisines is a must for newcomers to Lucerne, and there's no better place to indulge in this Swiss niceness than Old Swiss House. The dining house lies within a historic building, where banqueting and diligent table d'hôte Swiss dining is offered.
Further Read: Old Swiss House Lucern Review: Top-Notch Swiss Cuisine In a 17th-Century Heritage House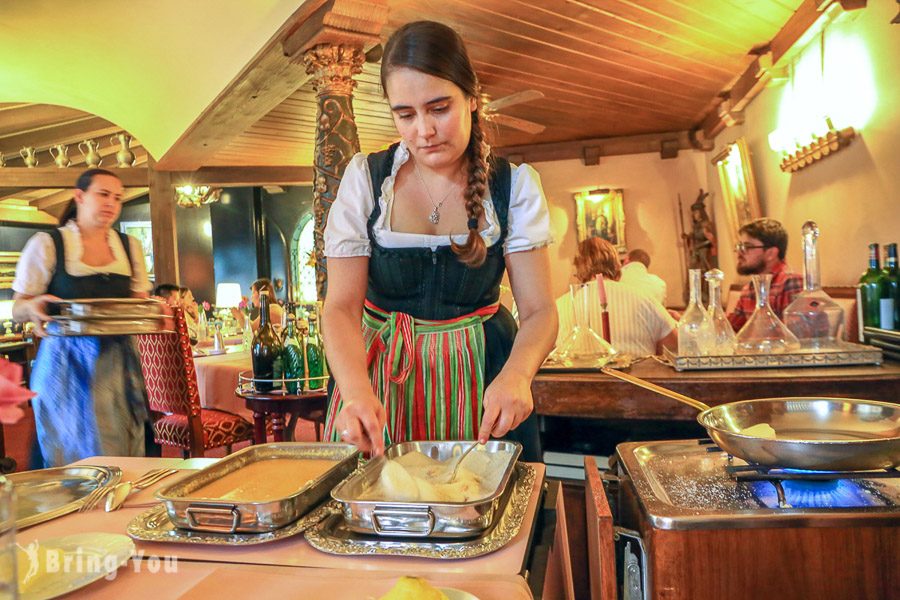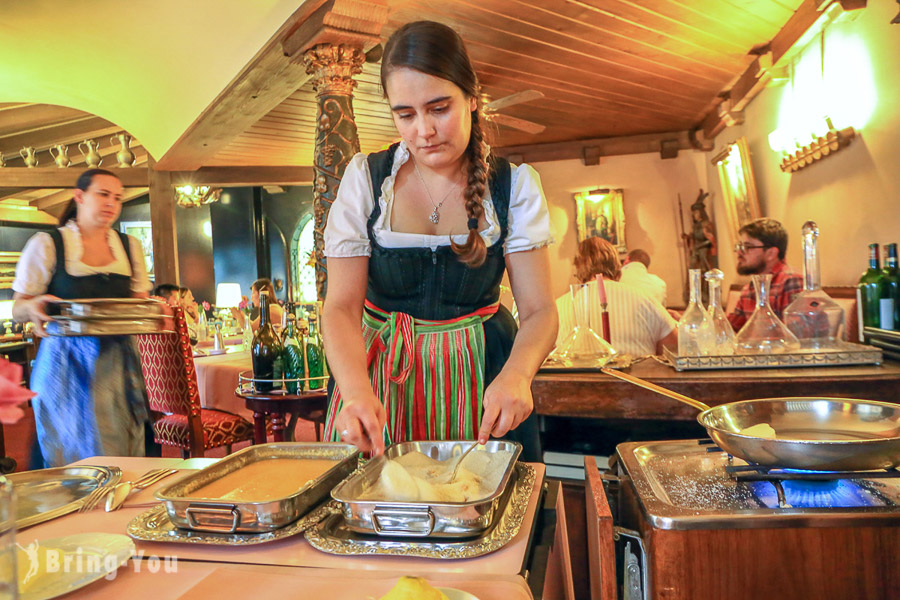 Rathaus Brauerei is another iconic restaurant in Lucerne serving Swiss delicacies and local beers.
Stop by Brasserie Bodu if you're down for a romantic date night with a touch of a vintage ambiance! Classic knick-knacks adorning the walls will surely spice up some servings of house entrecôte and ratatouille (yes, that classic French Provençal dish of stewed vegetables from a famous animation comedy we all know about)!
Best Places to Stay in Lucerne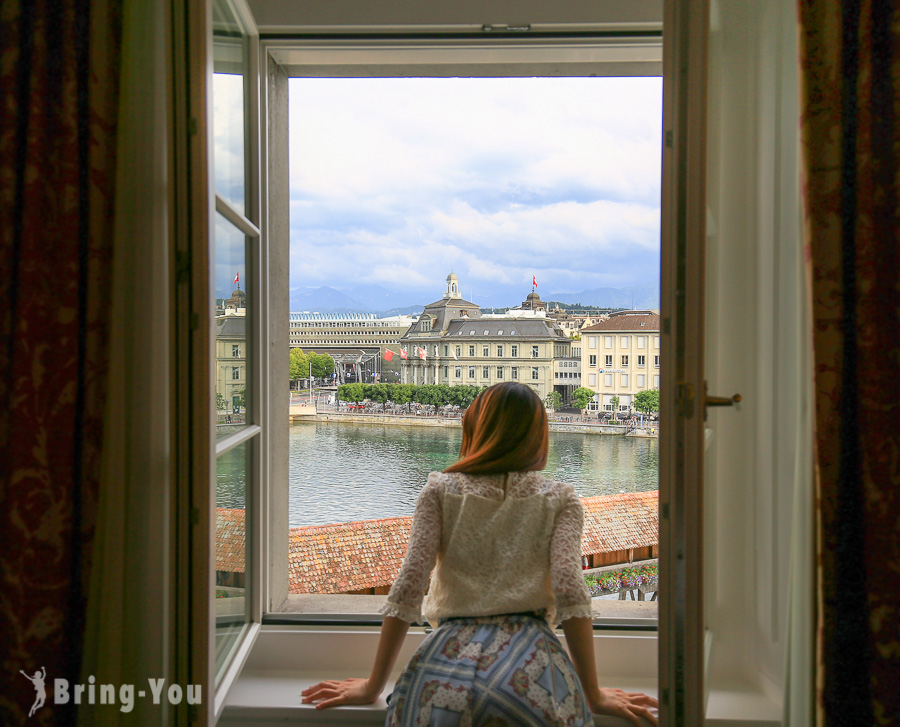 Best Luxury Hotels in Lucerne
Best Mid-Range Hotels in Lucerne
Holiday Inn Express Luzern – Kriens
Best Budget-Friendly Hotels in Lucerne
Where I Stayed: Des Alpes Hotel Review: Luzern's Best 3-Star Hotel By Reuss River
Key Takeaways:
Which Languages Are Spoken in Lucerne?
Just so you know, Lucerne sets foot in the German-speaking part of the country where the Swiss variety of German language dominates. You won't have a headache if you speak German.
However, it doesn't mean English speakers get a knock-out either! A majority of Lucerne people speak English well, given a big number of international travelers hitting this strikingly dramatic city every year!
When Is the Best Time to Visit Lucerne?
If you don't mind the crowds, make it June to September! The weather is the most pleasant after the overcast weather in April and May. Clear skies and warmer months attract hordes of visitors enjoying their summer break from school.
September is when the crowds thin out while the weather is still bearable. Lucerne has been soaked in gloomy weather pretty much the rest of the year from November to even spring.
While you can still hit the city, unstable weather during these months can't guarantee your outdoor adventures.
How Many Days Should You Visit Lucerne?
At least 2 days. Even though you still pick up something fun to fill your bucket list, we honestly don't think a single day can fill your heart with joy. If possible, stay two for three days and two nights to give yourself enough space and time and keep up with the main happenings, enjoy a good show, eat a good meal without rushing!
Is Lucerne Worth Visiting?
Want to fulfill your soul with the absolute niceness of beautiful alpines, history, and musical incredibility? Then Lucerne is totally worth a visit.
Everything You Need to Know about Switzerland
Explore more of our adventures around Switzerland:
Simplify Your Switzerland Trip