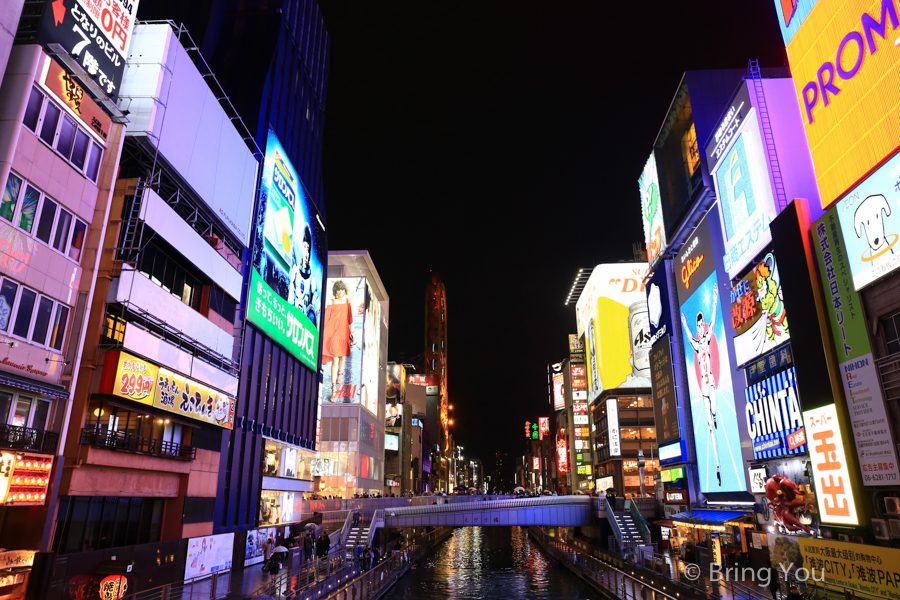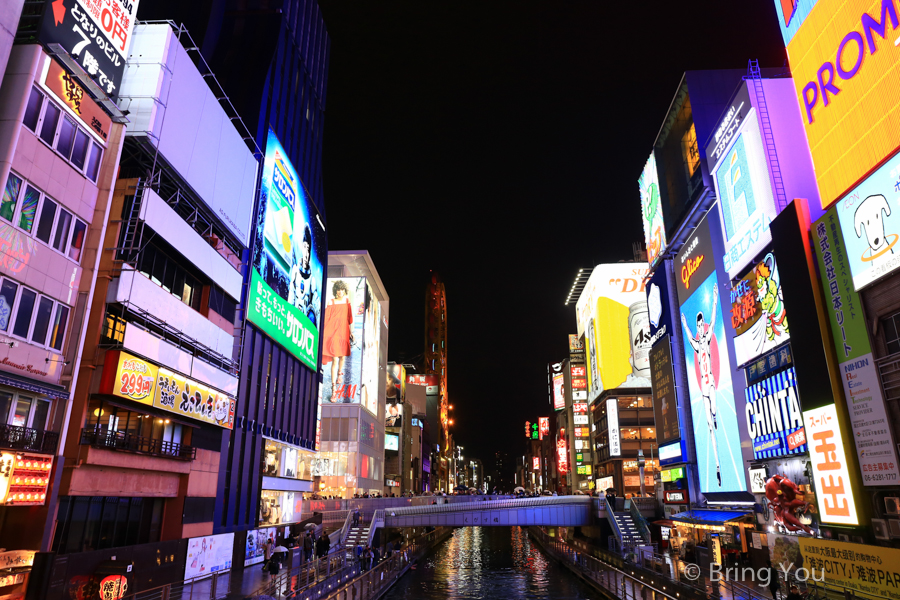 Osaka is no longer a new kid on the block! It's been on the bucket list of Japan lovers for so many years. Out of many attractions and things to do in Osaka, Dotonbori serves as the centerpiece for food lovers and nightlife worshippers. This bustling hub of entertainment and cuisine is sandwiched between the Daikoku-bashi and Nippom-bashi bridges on the Dotonbori Canal.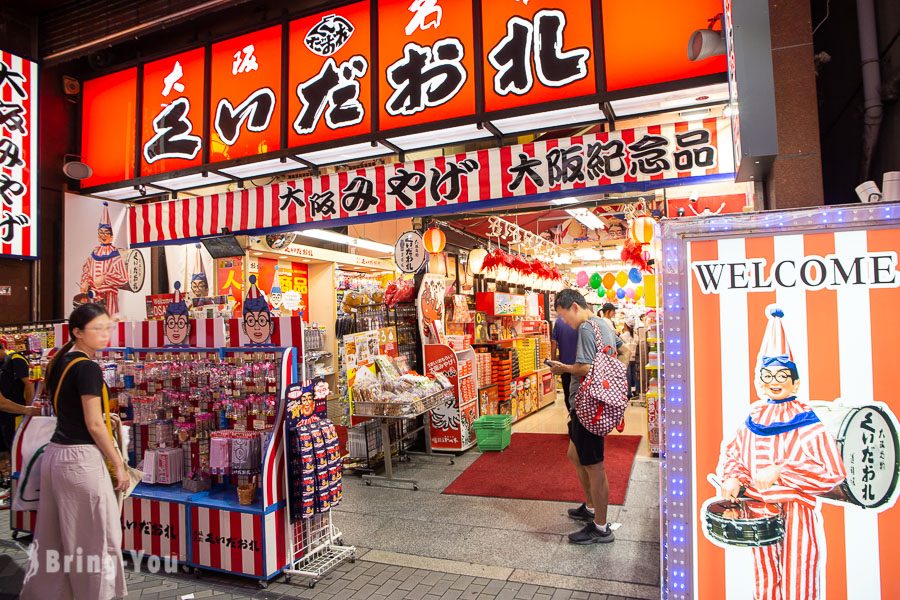 You can start at the Ebisubashi Bridge and radiate out to the nearby streets of Hozenji Yokocho, soak in the eye-catching signs in front of the restaurants, and set sail along the canal to live up to the hype.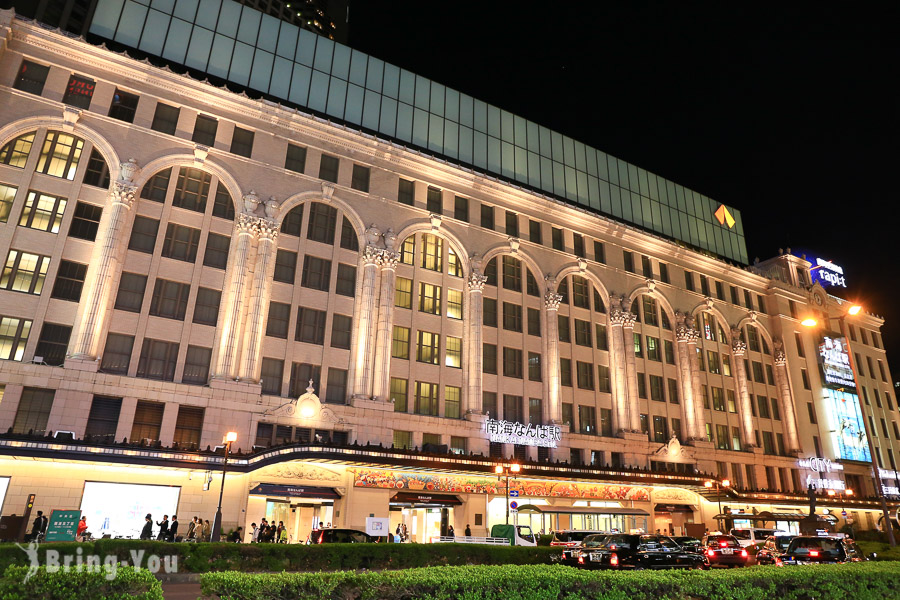 Dotonbori is easy to access from the Namba Subway Station. It is located in the Minami or "South" district of Osaka and you only need a few minutes walking from the subway. The second you get off the train after getting into the city, you'll be flooded with gaudy neon lights and heart-warming scents from the alluring food stalls.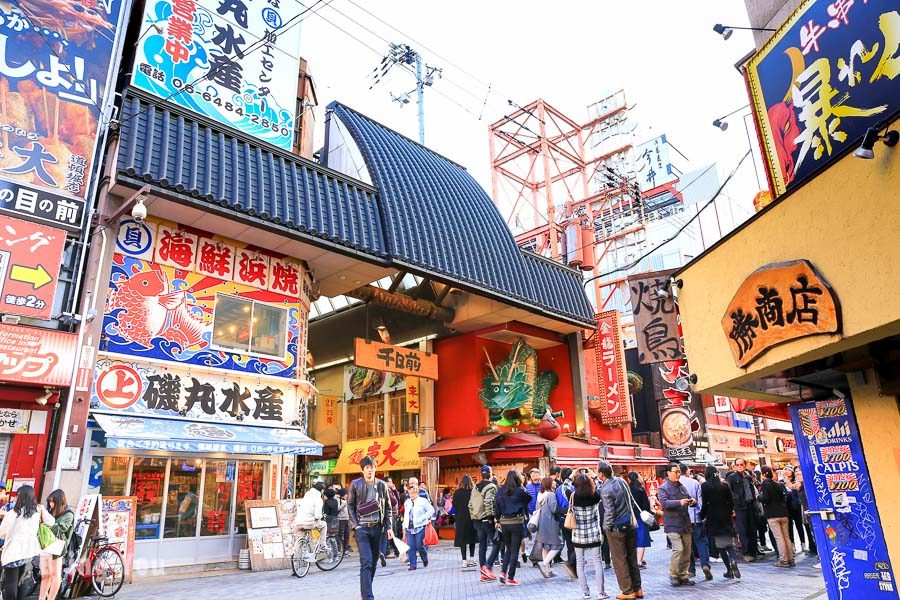 The main action for grub is nothing other than soaking up all the best food spots. However, Dotonbori has a lot more to offer than just satisfying your empty stomach. Here is an intimate Dotonbori travel guide for first-time visitors!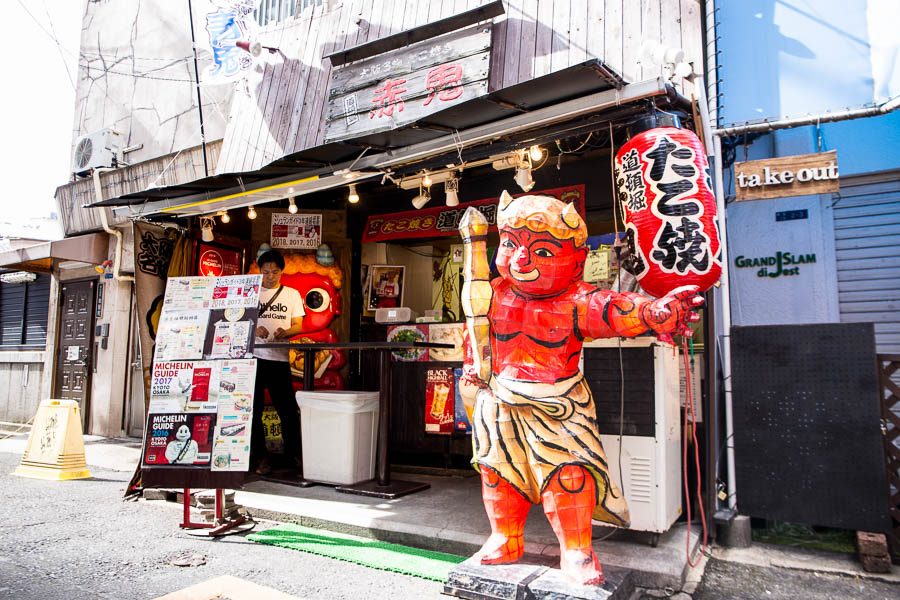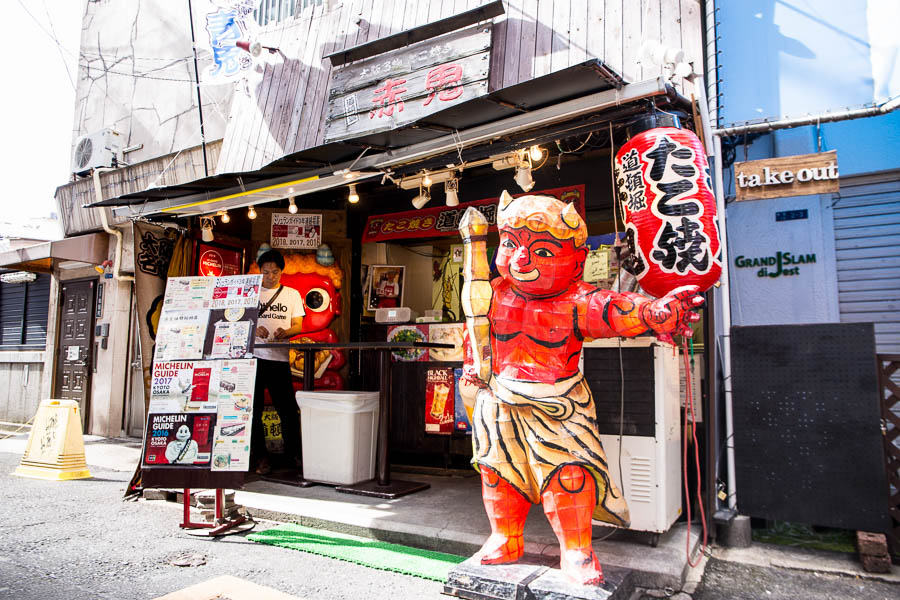 Top Things to Do and Picture-Worthy Places in Dotonbori
Have a Look at the Jumbo Restaurant Signs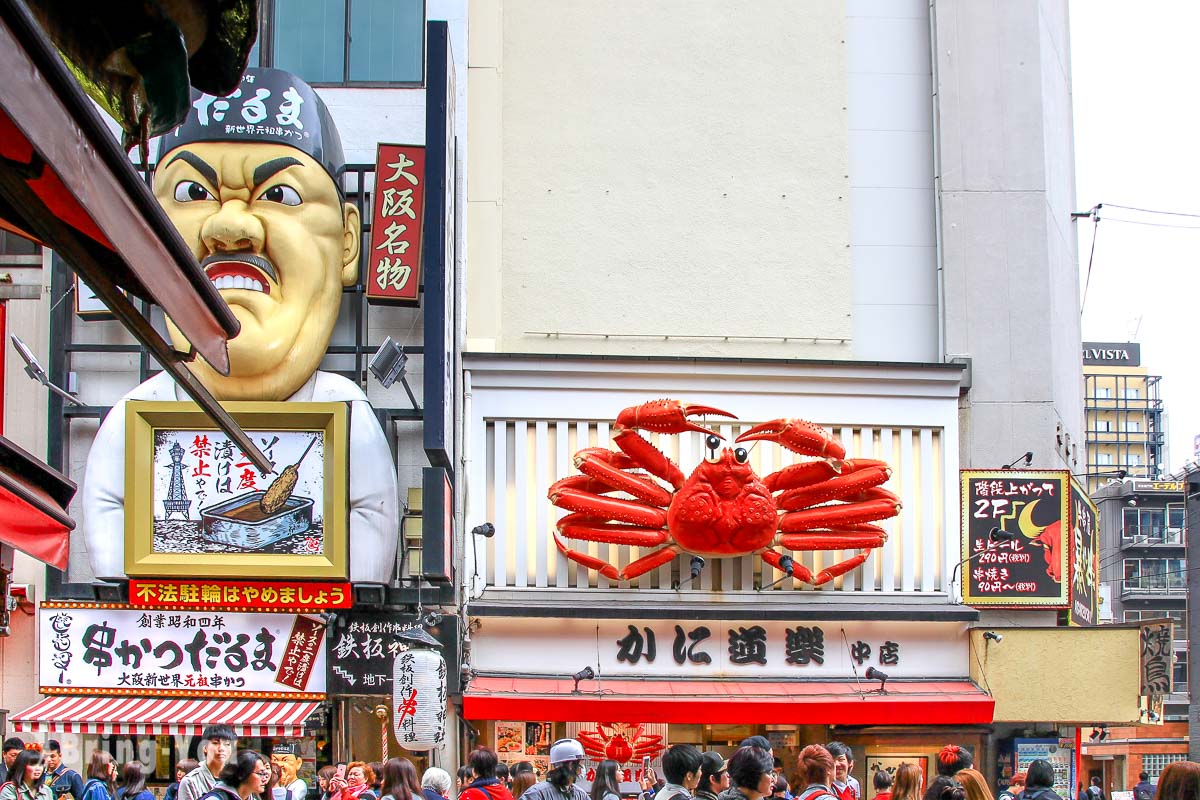 Snapping the coolest shots of the enormous signs when you stroll around Dotonbori is the easiest way to stun your followers on Instagram. Those quirky, hypnotizing installations take turns dominating the façades of most of the restaurants in Dotonbori.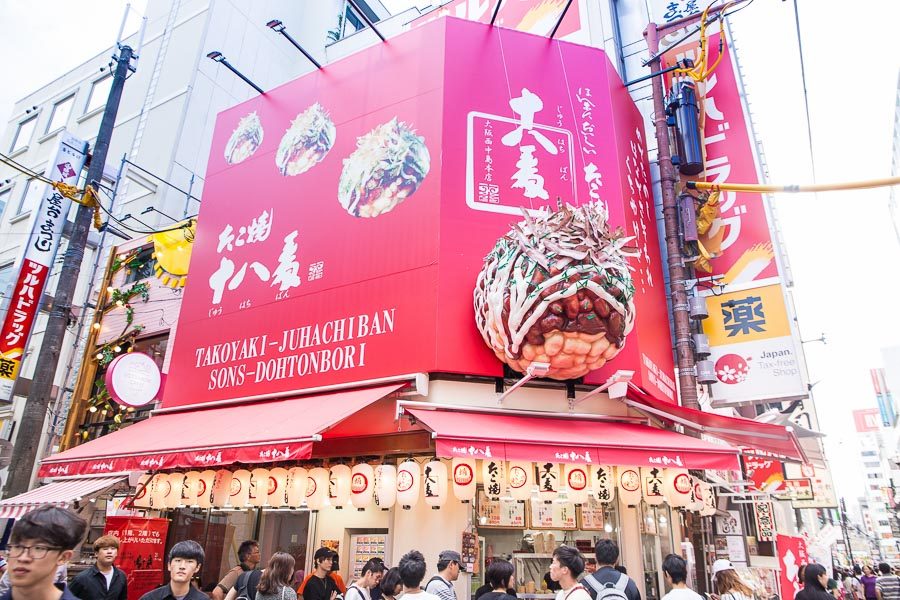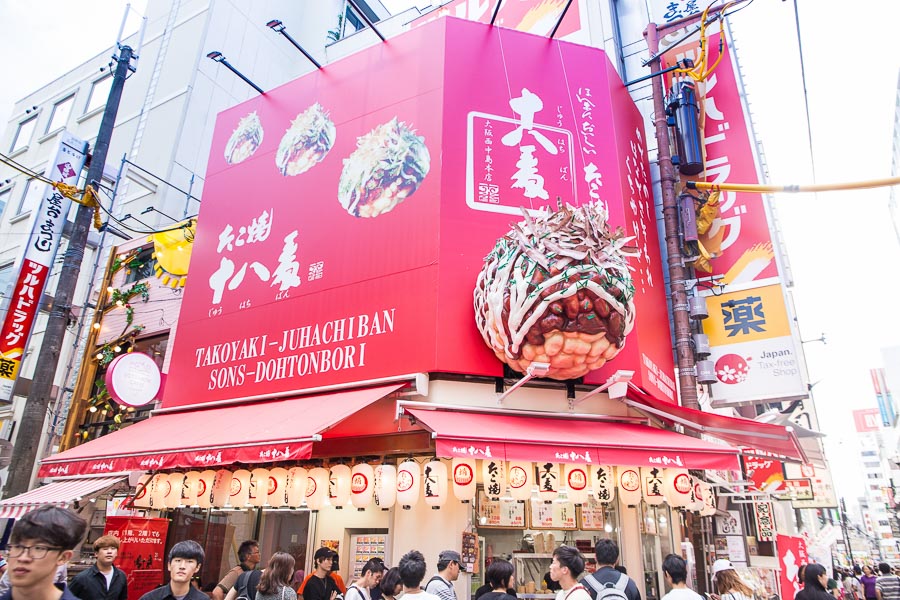 These Pinterest-ready fixtures are ready to amaze you at every turn. They are so huge and awe-inspiring that encourage you to look up and admire them. From smaller-than-life-sized dragons to normal-sized bulls, from giant crabs to octopuses, these quaint and unique installations are gonna make you stop and stare for sure!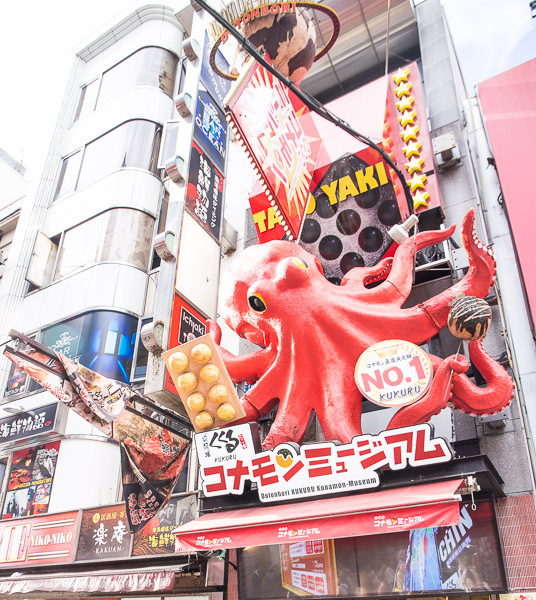 Stop by the Glico Running Man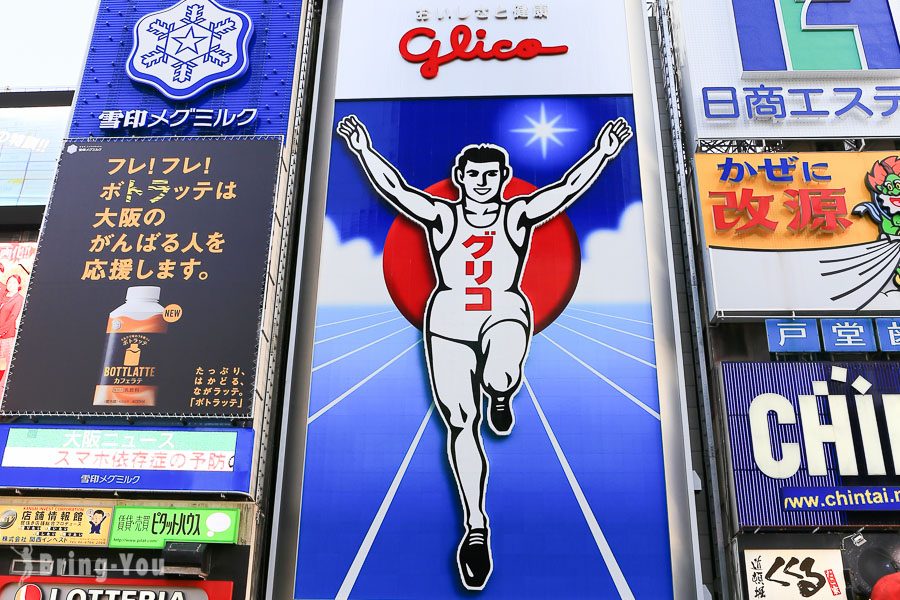 We have to disagree that some people say the Glico Running Man sign is nothing other than an advertisement.
Well, in some ways, it's true!
But there's so much about the story behind this world-renowned picture that shares a big slice of Osaka's history and culture.
This neon-lit signage is hanging above the Ebisubashi Bridge rain or shine, day or night. It's been there for nearly a century ever since it was brought to the eyes of the Osaka public in 1935 as an advertisement for the Glico confectionery company.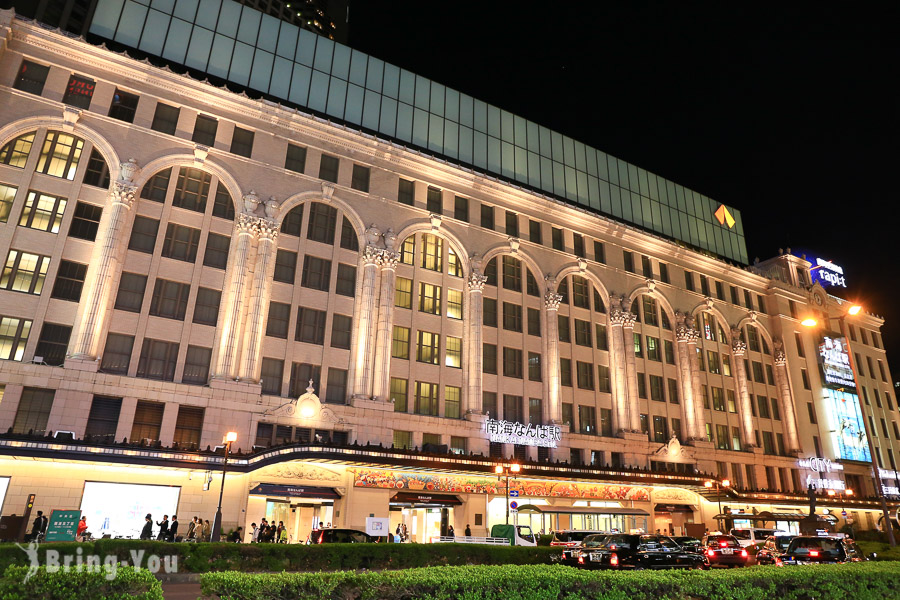 When the sun beams down, hordes of visitors flock to the foot of the sign to take pictures. But if you ask, we will say the best place to soak up this brilliant icon is from the canal as you sail along on a cruise.
Walk around the Nearby Hozenji Yokocho Neighborhood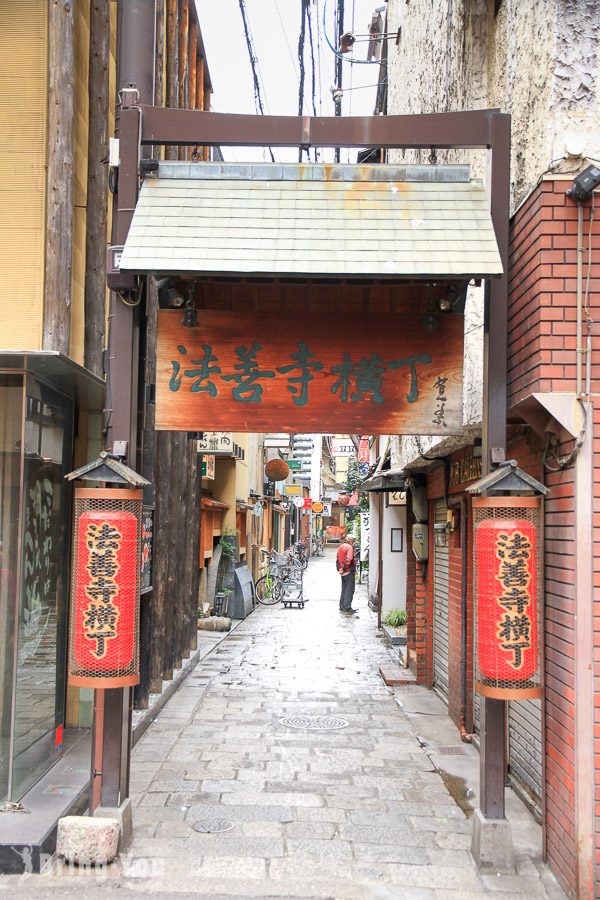 While the Ebisubashi Bridge and the canal running underneath serve as the centerpiece of Dotonbori, don't just stick to this area!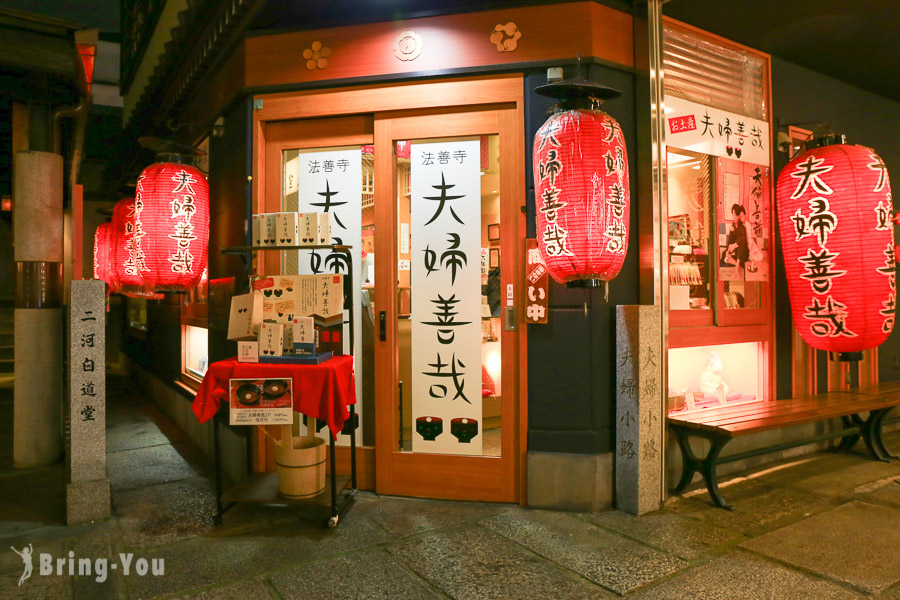 Walk a few steps further to explore Hozenji Yokocho, which is also known as Hozenji side street. It plays host to a multitude of restaurants and chic cafes that are worth a visit to rest your core and unwind. Hozenji Yokocho runs for 80 meters on two roads running east to west. All the Japanese eateries and bistros line up door to door.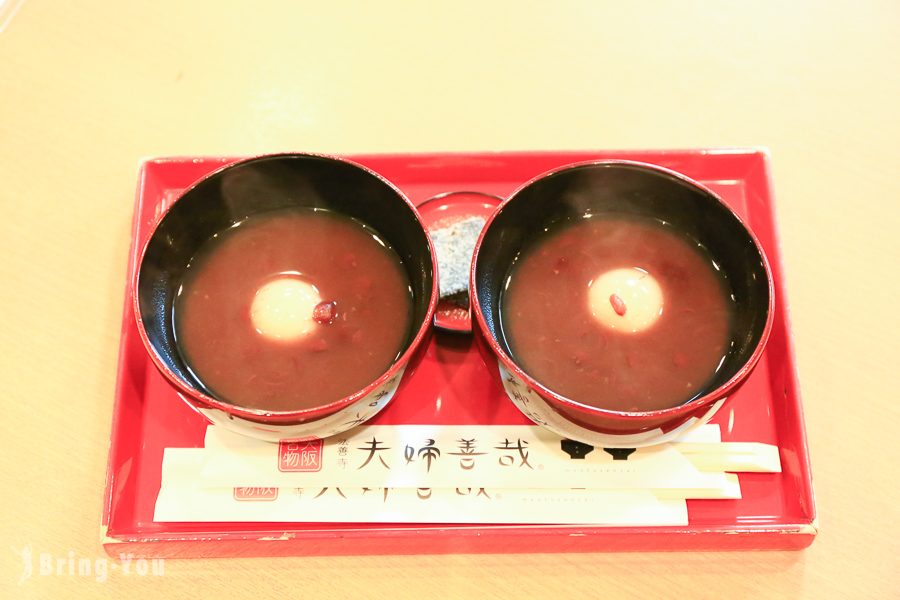 Walking the Hozenji Yokocho is pure joy. And you definitely want to come with an empty stomach! It seems impossible to leave all those drool-worthy foods stranded.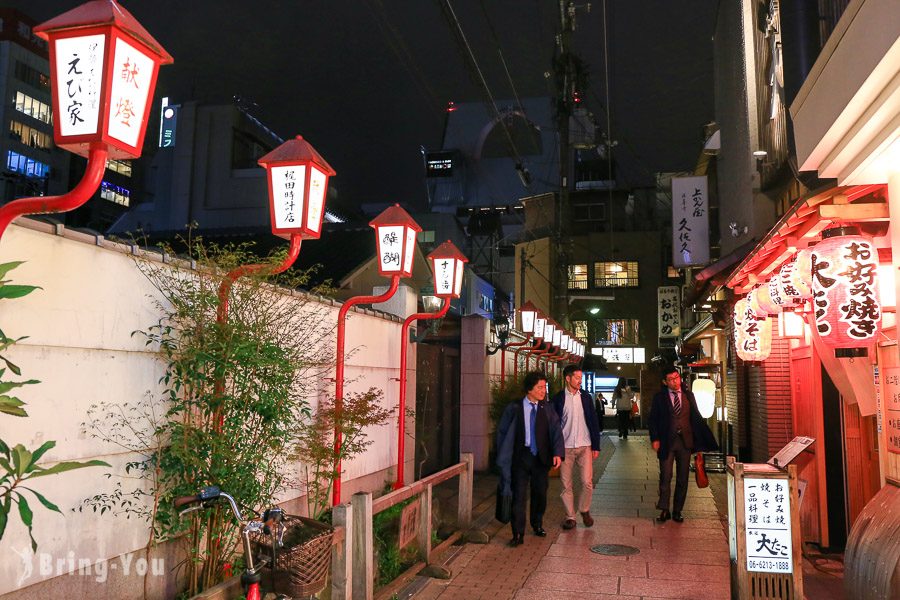 The area around Hozenji Yokocho is technically part of the grounds of Hozenji Temple. This old-established spot is dedicated to the Jodo section of Buddhism. The temple itself and the surrounding alleyways offer a truly magical feeling when the sun beams down, especially with all the lanterns lit up along the cobble-stoned streets. It's a complete contrast to the modern life of Dotonbori. It's a blissful surprise to find this little corner with such an old-time Japan vibe to it.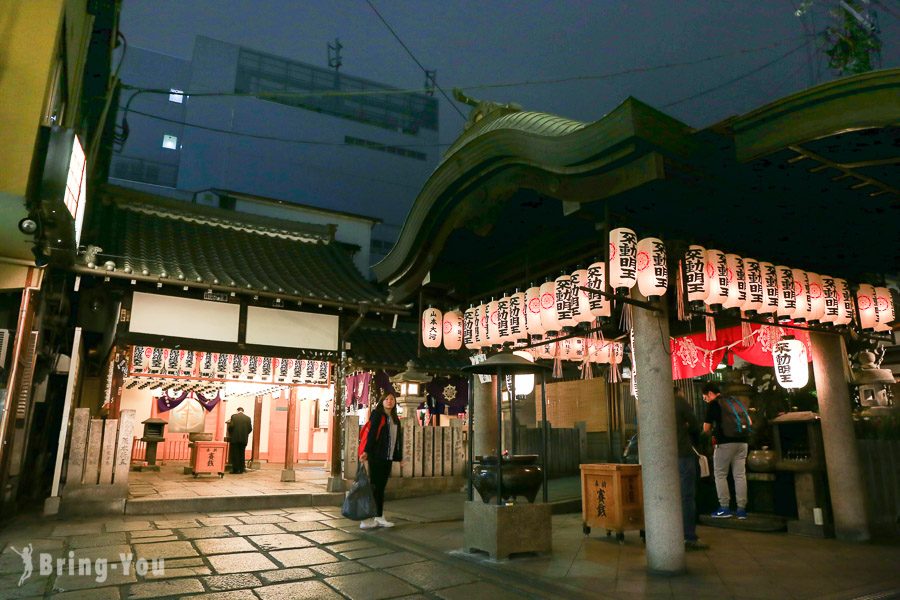 Revel in the Slow Pace of Dotonbori on a Cruise
While many people rely on their feet to conquer the streets of Dotonbori, setting sail along the canal on a cruise is totally worth checking out. Think about it if you travel with juniors in the family who like to take it slow, or those whiny kids getting lazy from all those walking!
Hop aboard on a cruise and a local guide will sail you along the canal as you're soaking up the enchanting neon lights, eye-compelling signs, and watching people while having a sense of a getaway for half an hour.
The best time to enjoy this leisure cruise is after sundown when the neon lights are all lit up.
What Are the Must-Eats in Dotonbori?
Everything Carb-Related at Kani Doraku Honten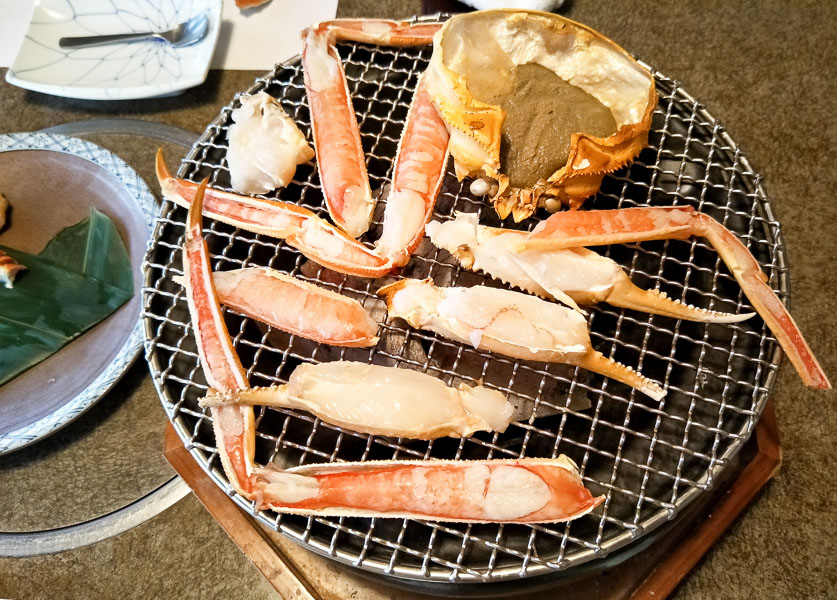 Who's here for the snow crab? Our favorite seafood restaurant in Dotonbori is here and we believe it's gonna be yours too!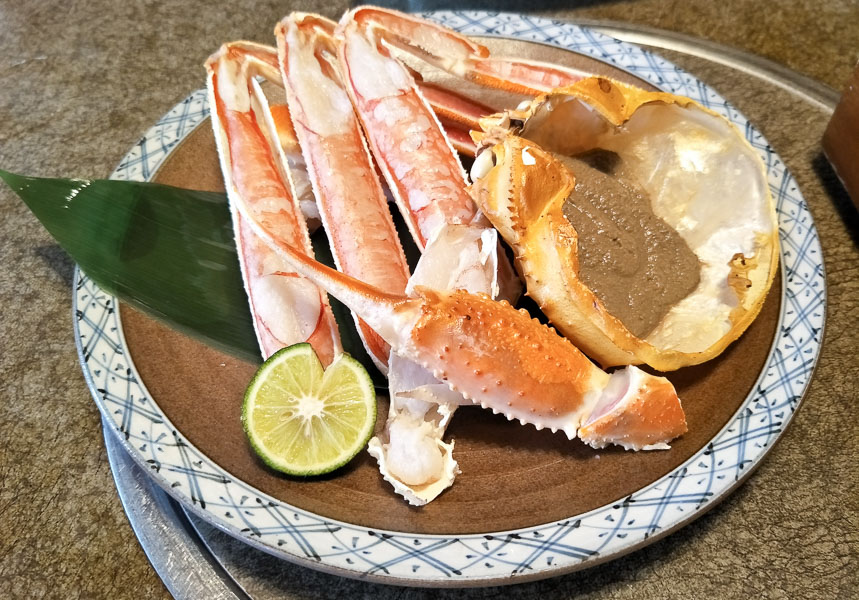 This incredible high-end restaurant dishes up anything crab-related, from crab sashimi to grilled crab meat, from tempura to rice. The menu is decent and easy to consult. Instead of drowning you in an epic novel of food options, they keep things simple and concentrate on the tasting profile. And that's exactly what we like about this place.
Kinryu Ramen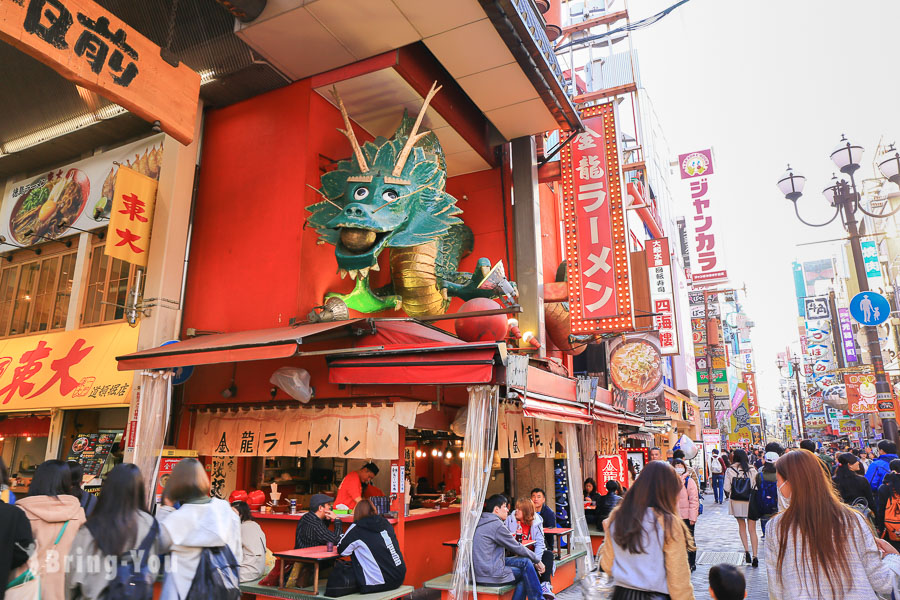 If you're looking for the best ramen in Osaka, look no further than Dotonbori! It offers a bunch of locally-owned ramen spots with decent indoor seating and outdoor patios for those who like to dine and watch people at the same time.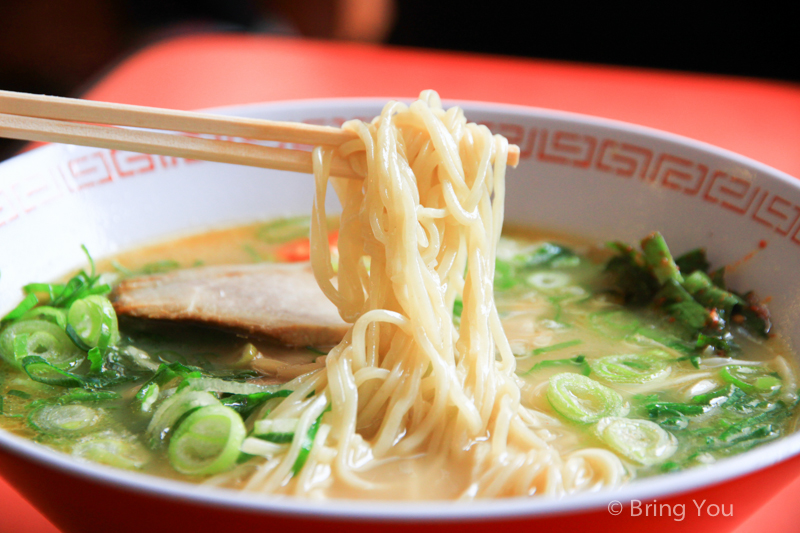 Kinryu Ramen was an unexpected gem for us. We happened to pass by and found a line of people waiting to be seated. Kinryu Ramen has a tatami mat seating by the roadside, where you can steal a spot and slurp on some seriously good ramen when it's cold outside.
The price is fair and the thickness of the broth and the savory pork slices pair really well.
Takoyaki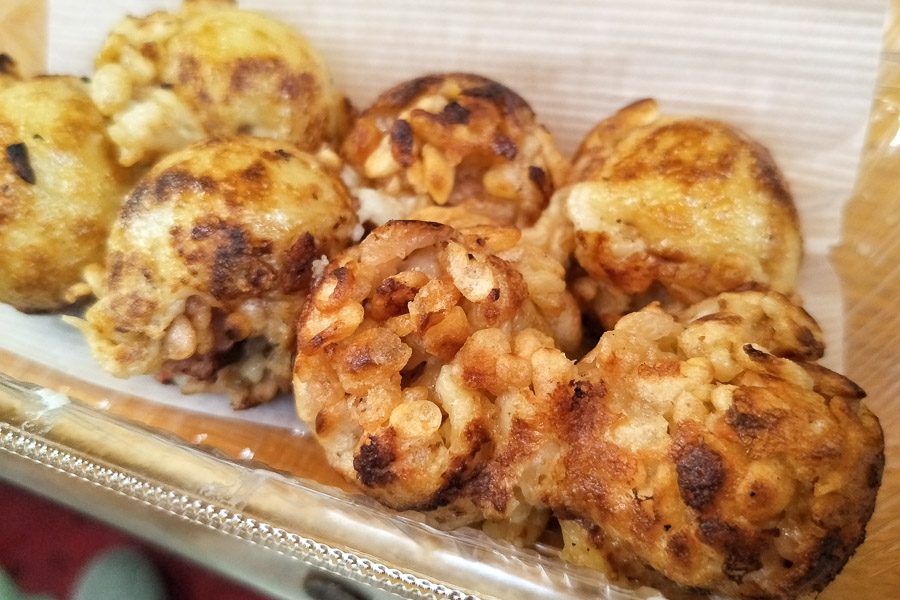 When it comes to takoyaki in Dotonbori, there's no bar hold!
We have no idea how many takoyaki stores exist in this compact, sprawling part of Osaka, but we've made it anyway. We have put together all of our favorite takoyaki spots in this curated Osaka food guide so you can navigate and take your pick!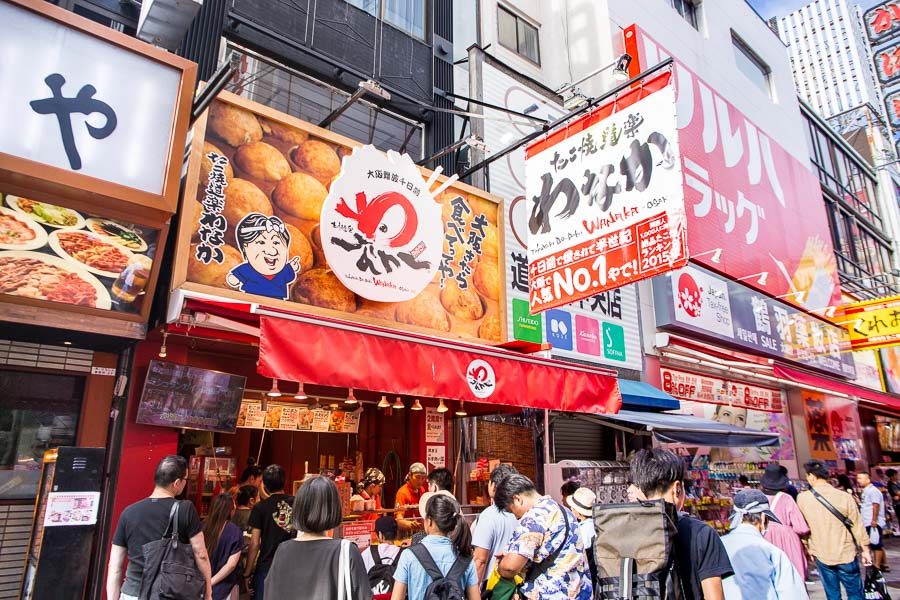 And while it may take you a few minutes to go over all of those, here's to give you a quick insight:
Takoyaki is an Osaka specialty street food. It comes out in a box of fluffy, steaming hot balls of fried dough stuffed with octopus, green onion, pickled ginger, and tempura scraps. Each vendor will dish up their own flavor, resulting in a range of various tastes and textures from store to store.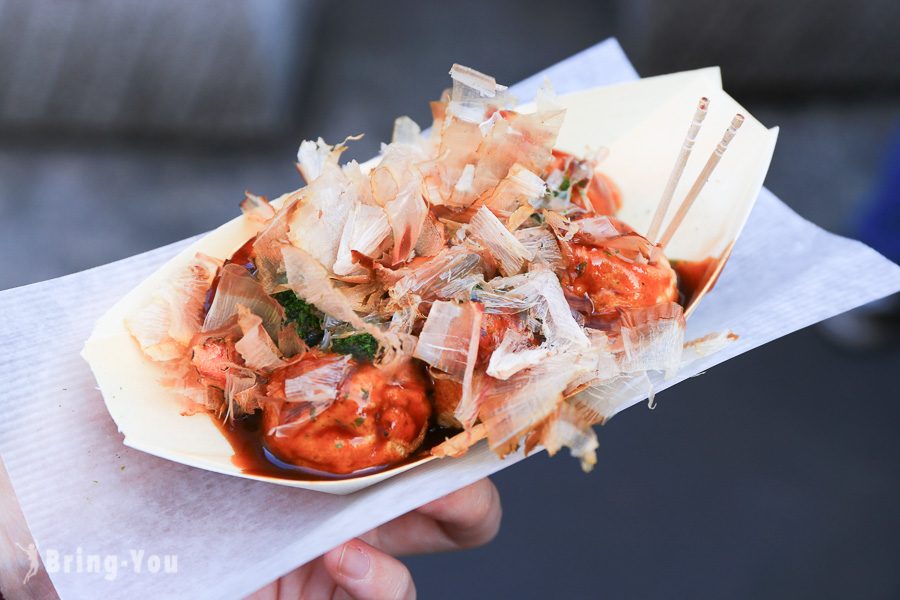 Note that takoyaki is hot, so regardless of how tempting and drool-worthy it is, don't rush to dig your teeth halfway in right away or it's gonna burn your mouth!
Cheesecake at Rikuro Ojisan no Mise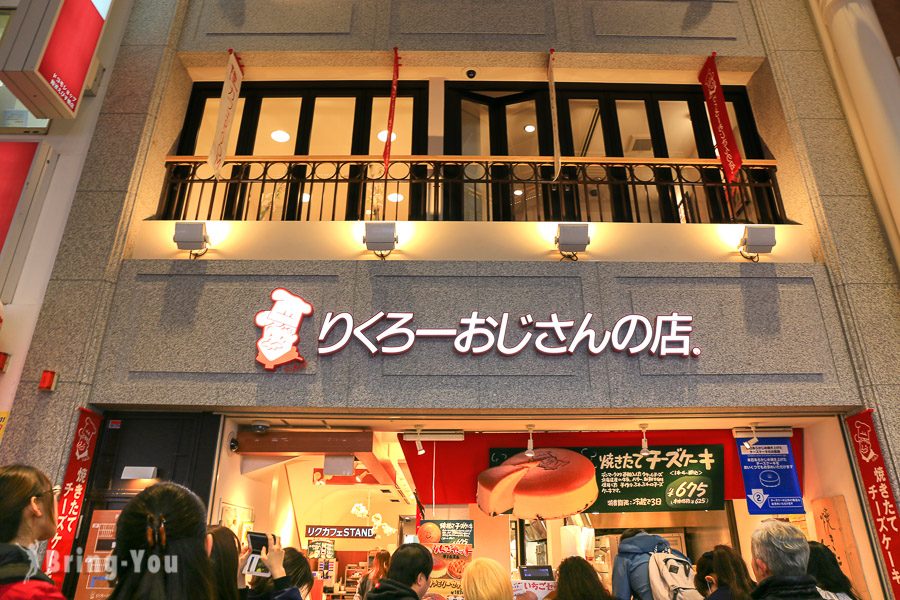 Japanese cheesecake is nothing like New York cheesecake. It's way lighter and fluffier with a strong eggy flavor.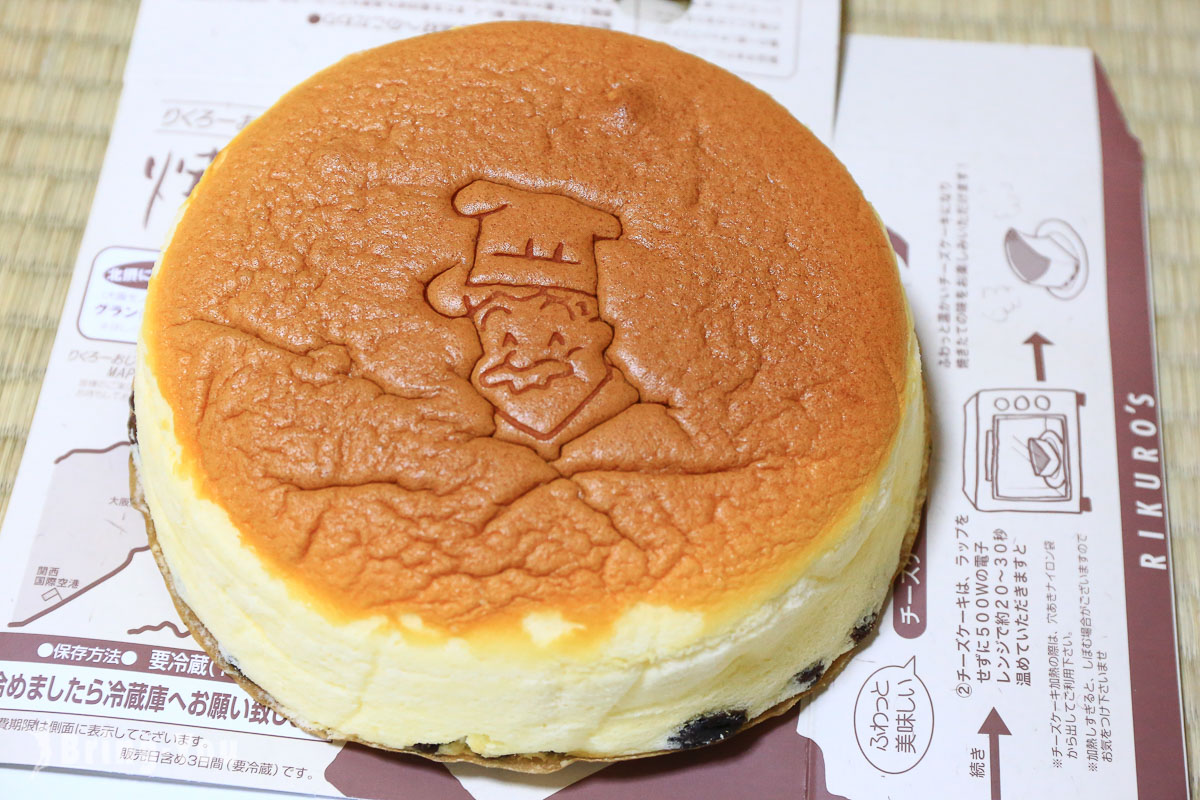 In Dotonbori, you'll always see crowds standing in front of Rikuro Ojisan no Mise waiting for their turn. They offer a range of different flavors but if you're unsure of what to order, you'd better stick to the original flavor and play it safe! The cake comes out in a prosperous portion with a signature logo sealed on top.
Steamed Pork Bun at 551 Horai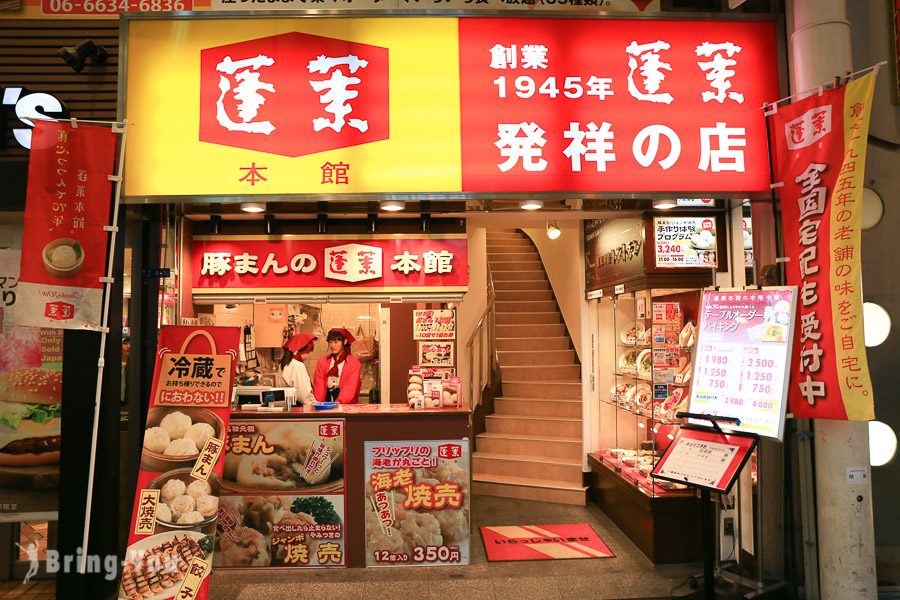 This classic steamed pork bun branch has been taking the locals by storm for years. Every day, at least 170,000 buns slide out of their ovens.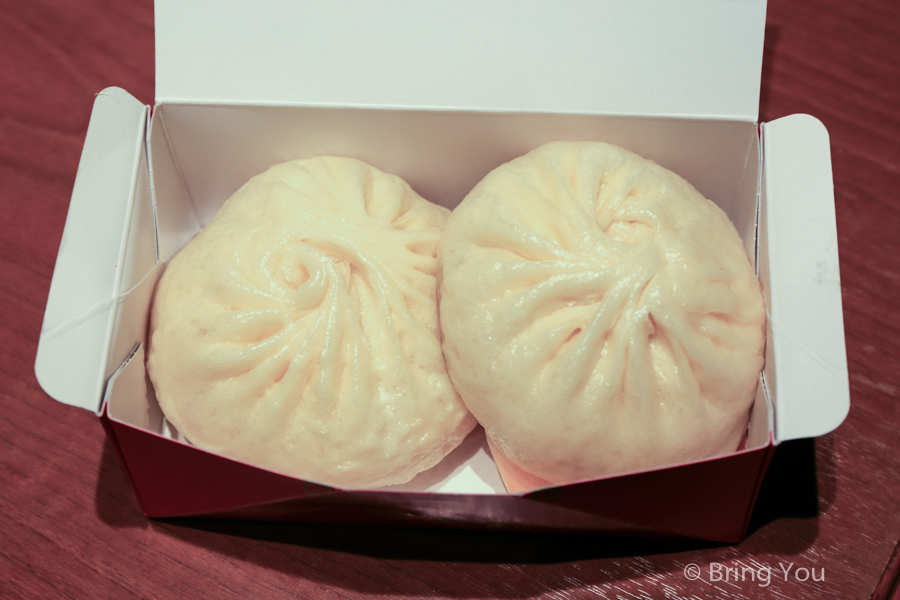 The minced pork is juicy and savory, hidden inside freshly baked dough with a subtle hint of onions. Long queues are a norm here but it's totally worth the wait!
Best Hotels with a Walking Distance from Dotonbori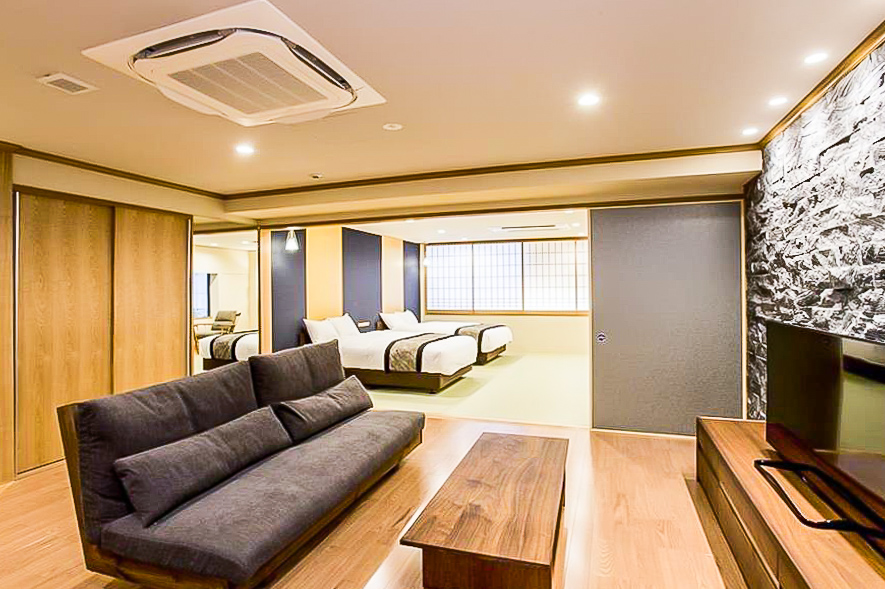 Hotel Kanade Osaka Namba is right in front of Exit 28 of the Namba Station. It's one of the most decent three-star hotels at a reasonable rate and offers a variety of room options, ranging from Double Room, Deluxe, to Single Room and Triple.
Apa Hotel Namba-Ekihigashi is another option within a five-minute walk from Namba Station. Buffet breakfast is served daily. The original mattress optimizing weight distribution is equipped in each room.
Final Words: Where Else Can You See with a Short Walk from Dotonbori?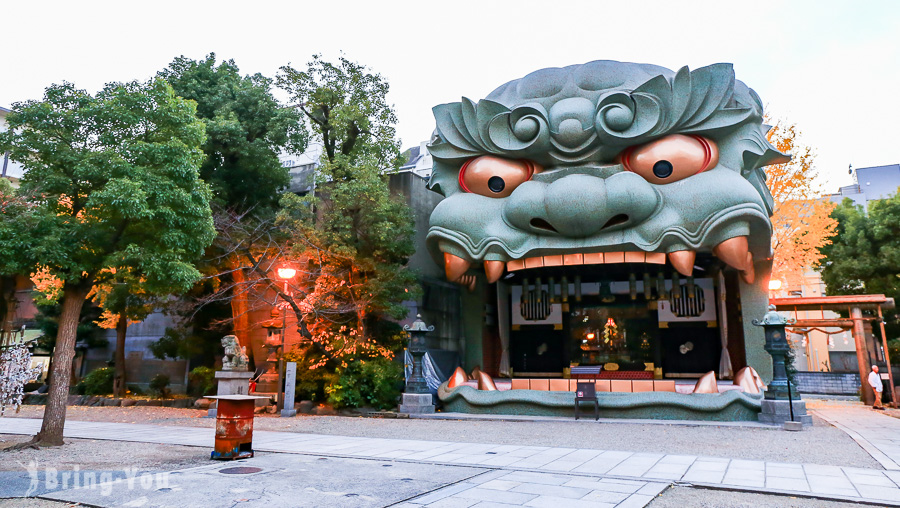 The iconic lion's head at the Namba Yasaka Shrine is a distinctive point of interest. It's only a short walk from Namba station and packed with visitors trying to collect some lucky omamori charms with images of the lion. During the day, the shrine retains its quiet, earthy atmosphere.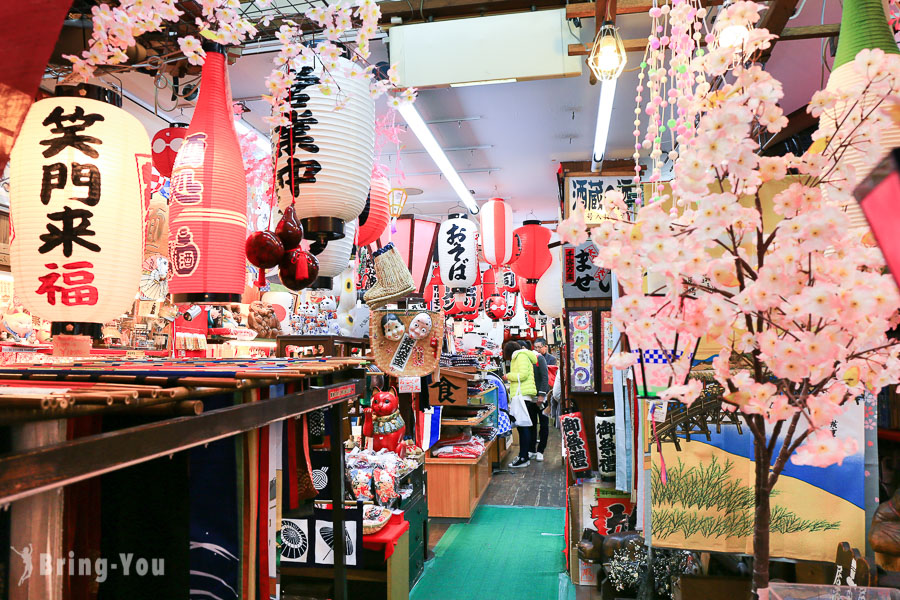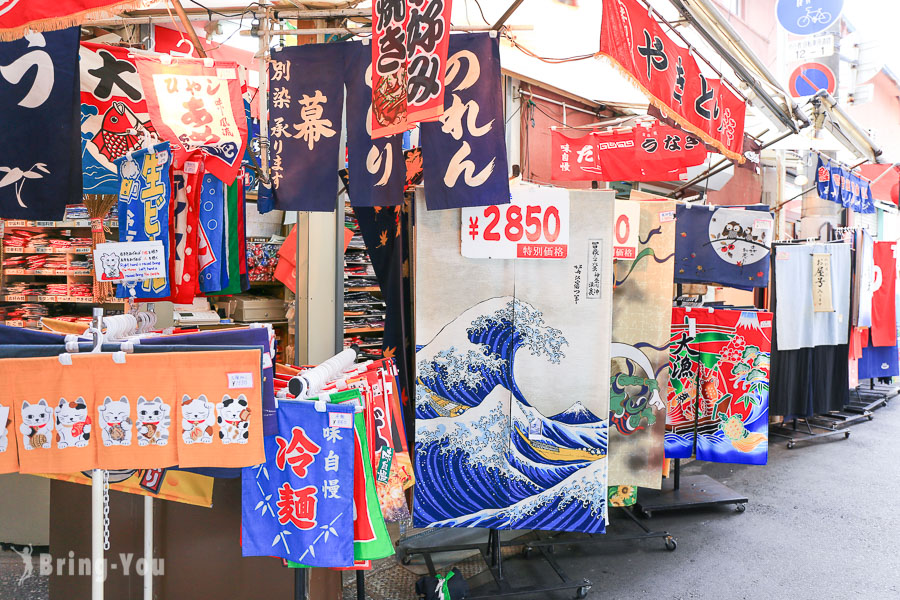 Those seeking some practical keepsakes other than regular souvenirs, head to the Sennichimae Doguyasuji Shopping Street and find yourself some household goods, kitchenware, pottery, and tools. A walk along this little gem gives you a fresh and new experience beside the bustling, busy, and somehow chaotic vibe of Dotonbori. Look around and collect something cool to spruce up your home the next time you're here!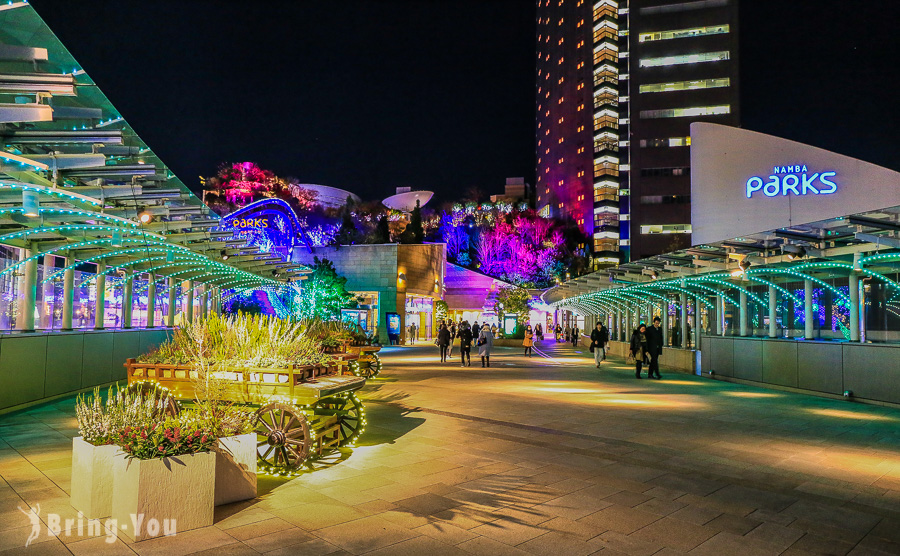 Everything You Need to Know about Osaka
Explore more of our adventures around Osaka:
Simplify Your Osaka Trip