Have you heard of Universal Studios Japan? Well, this world-renowned entertainment hub is one of many attractions to keep you occupied for weeks in Osaka. This city signs itself as one of the most visited areas in the country. Plus, its excellent location makes it a great jumping-off point to nearby destinations like Kyoto and Nara.
It's an intimidating task to start introducing Osaka because there's so much to love about this city. If you're visiting Osaka for the first time, trust us – this is the only travel guide to Osaka you need today to make a better plan!
Osaka in a Nutshell: Is Osaka Worth Visiting?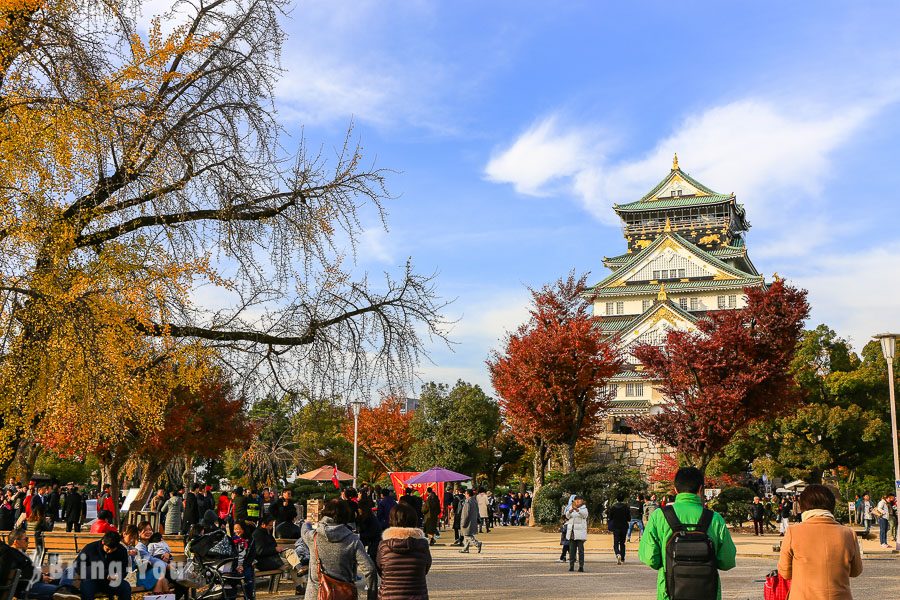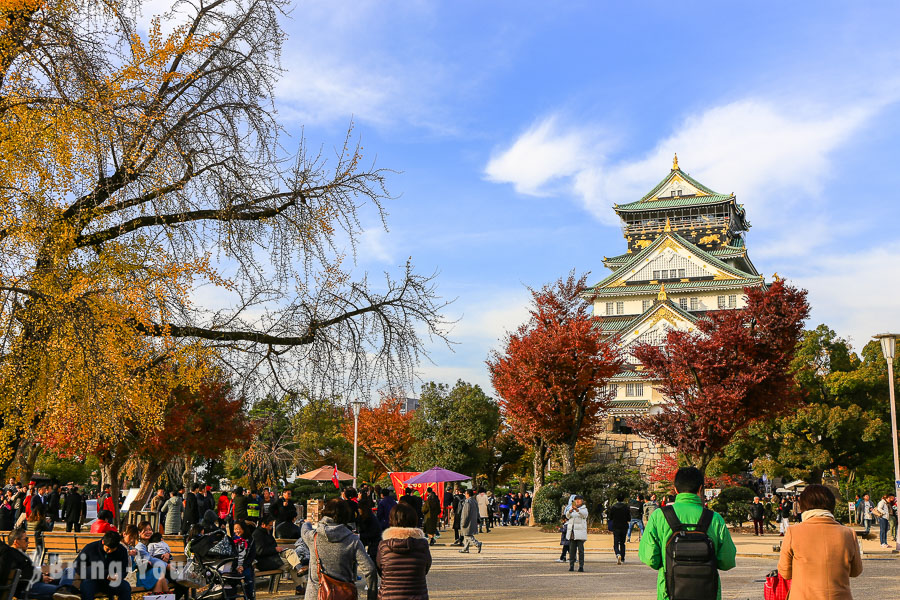 Heck yeah! Not only is Osaka worth visiting, but it's also able to keep you busy and fascinated for weeks!
Why is that?
Osaka is Japan's third-largest city by population, serving as the central metropolis in the Kansai region. Osaka is a heaven on earth for big foodies with a wide eating portfolio.
Other than that, the sprawling scene keeps it tempting day and night. From the enriched culture that remains thriving for ages to the mind-blowing art scene, Osaka emerges as one of the leaders in the nation's economy.
While Tokyo, Japan's capital, remains the top destination to visit in the country, Osaka is ready to outrival anytime.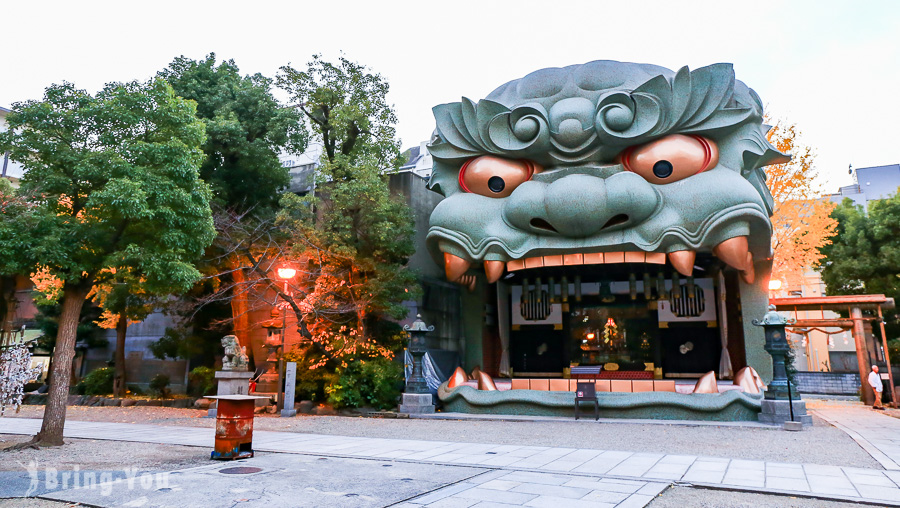 Comparing the two, Tokyo is brilliant in its own way but there are some sides to the capital city that are too busy and overwhelming for some people.
Osaka, on the other hand, is chock full of bustling places to visit, good dishes to fill your tummy but it remains a low profile so you can find your inner peace whenever you want.
What You Need to Know before Arriving?
Volts: 100 volts
Plug Adapter: Plug A and B (but a 3 to 2 prong adapter is recommended just in case).
Language: Kansai Japanese dialect. Some people believe the locals speak better English than those in Tokyo.
Get a prepaid data-only SIM card or obtain a pocket Wifi (mobile router) rental if needed. You can get it at the Yodobashi Camera Umeda Store outside of the JR Osaka Station. But a better way to obtain is to purchase online before landing so you can see which package is a better deal and benefit from a discount if available.
How to Get to Osaka from Kansai International Airport (KIX)?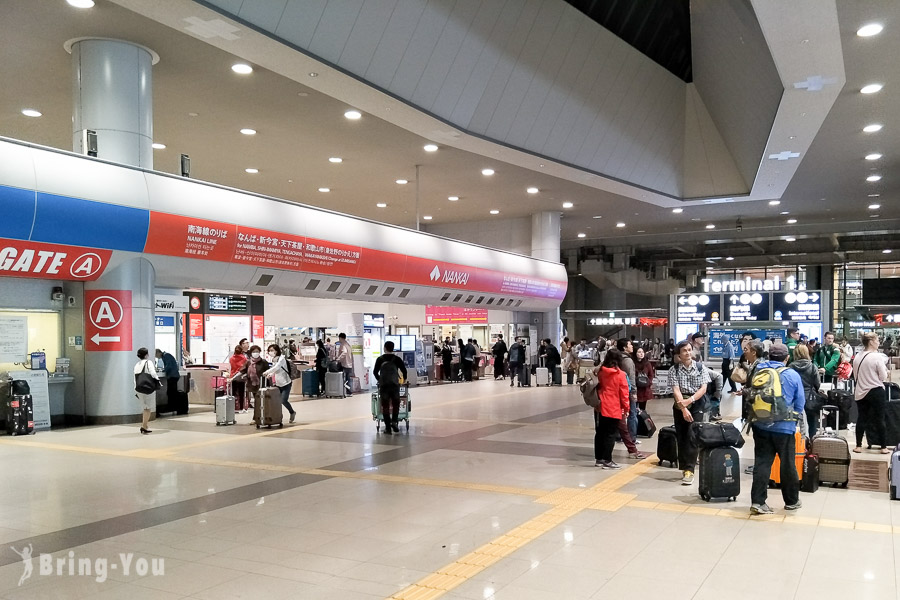 KIX to Osaka by Train
Kansai Airport Rapid (to Osaka Station and Tennoji Station)
If you wish to reach the Umeda district in northern Osaka, Kansi Airport Rapid operated by JR West is the best line to hail. It travels for 70 minutes. Or If you want to get to Tennoji Station in the south, it's going to be less than an hour.
Kansai Airport Express Haruka (to Tennoji Station and Shin-Osaka Station)
Also known as Limited Express Haruka operated by JR West, this line takes you to Tennoji in 35 minutes and Shin-Osaka in 50 minutes.
Nankai Airport Express & Limited Express Rapi:t (to Nankai Namba Station)
Those falling in love with the busy shopping scene in Namba will ride the Nankai Airport Express and Limited Express Rapi:t to get there from KIX. These two trains belong to the Nankai Electric Railway.
Out of the two, the Rapi:t is likely to win in terms of speed and comfort, taking under 40 minutes for the ride. Plus, the Rapi:t train has a decent space to rest your luggage while other trains are packed with local commuters during rush hours, which means you have to tuck your bags in to make space for others.
Nankai Airport Express, on the other hand, takes 45 minutes but it costs less.
KIX to Osaka by Limousine Bus
A limousine bus comes in handy when you only want to head straight to your hotel without dragging your luggage on and off trains, navigate the route by yourself, and elbow out with other people.
You can hop on a limousine bus from KIX to either Osaka Station, Shin-Osaka Station, Shinsaibashi, Namba OCAT, or Universal Studios Japan. The buses are operated all day long, with a frequency of every hour and it takes an hour between the airport to Osaka. You can board the bus from either Terminal 1 or Terminal 2 at KIX.
KIX to Osaka by Private Transfer
If budget is not a problem, you will prefer a private transfer to avoid an unwanted headache. It's inarguably the most convenient option, especially for those new to Osaka and who get intimidated by the spine-tingling metro network here. A private transfer takes about 60 minutes to get you directly to your hotel in the city.
KIX to Osaka by Taxi
Last but not least, a taxi can get you to the airport in case you have a lot of luggage or cannot sort out other transports when you arrive late at night. Even though it's doable, it's still the most expensive way to travel to Osaka from KIX, with the average fare hovering around JPY 20,000.
How to Get to Osaka from Other Parts of Japan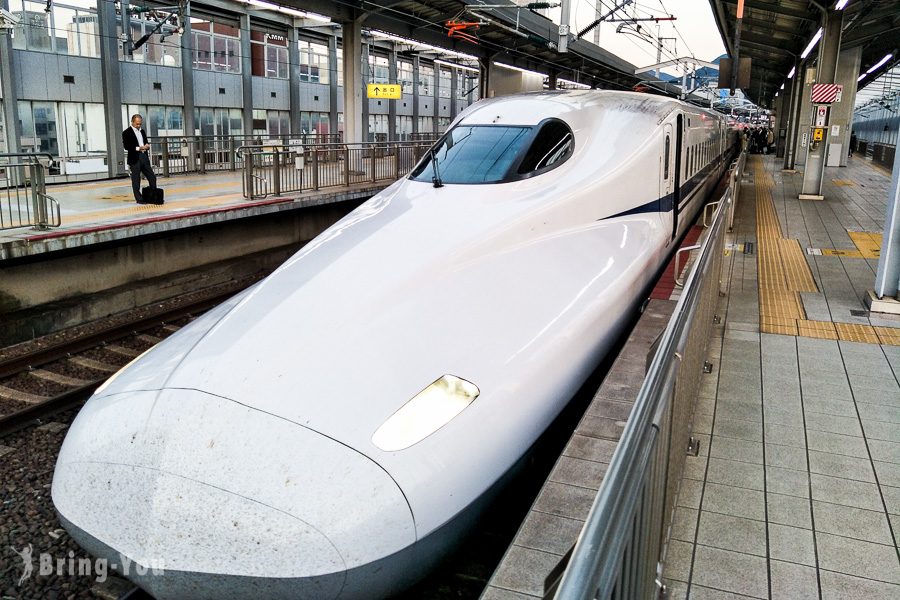 If you depart from other parts of the country to Osaka, it's better to obtain a JR Pass to benefit from unlimited use of all JR trains throughout Japan, which includes the Kansai Airport Express Haruka, Shinkansen bullet trains, and the Narita Express.
Must-Have Travel Passes to Get around Osaka with Ease
You can get around Osaka using its public subway system to save some bucks. We suggest obtaining one of the travel passes to make your life easier and save a lot more.
Osaka Amazing Pass
Choose between a one-day or two-consecutive-day valid pass to access unlimited use of the subway and bus system in Osaka. Other than that, the Osaka Amazing Pass stocks you up with free access to 50 different major attractions including the Osaka Castle and the Floating Garden Observatory at Umeda Sky Building.
JR Kansai Area Pass & Kansai Thru Pass
Those two passes are particularly handy for those looking for train rides around the Kansai region other than just Osaka with unlimited use passes. JR Kansai Area Passes are used for JR trains while Kansai Thru Passes are for the rest of other transportation.
ICOCA IC Card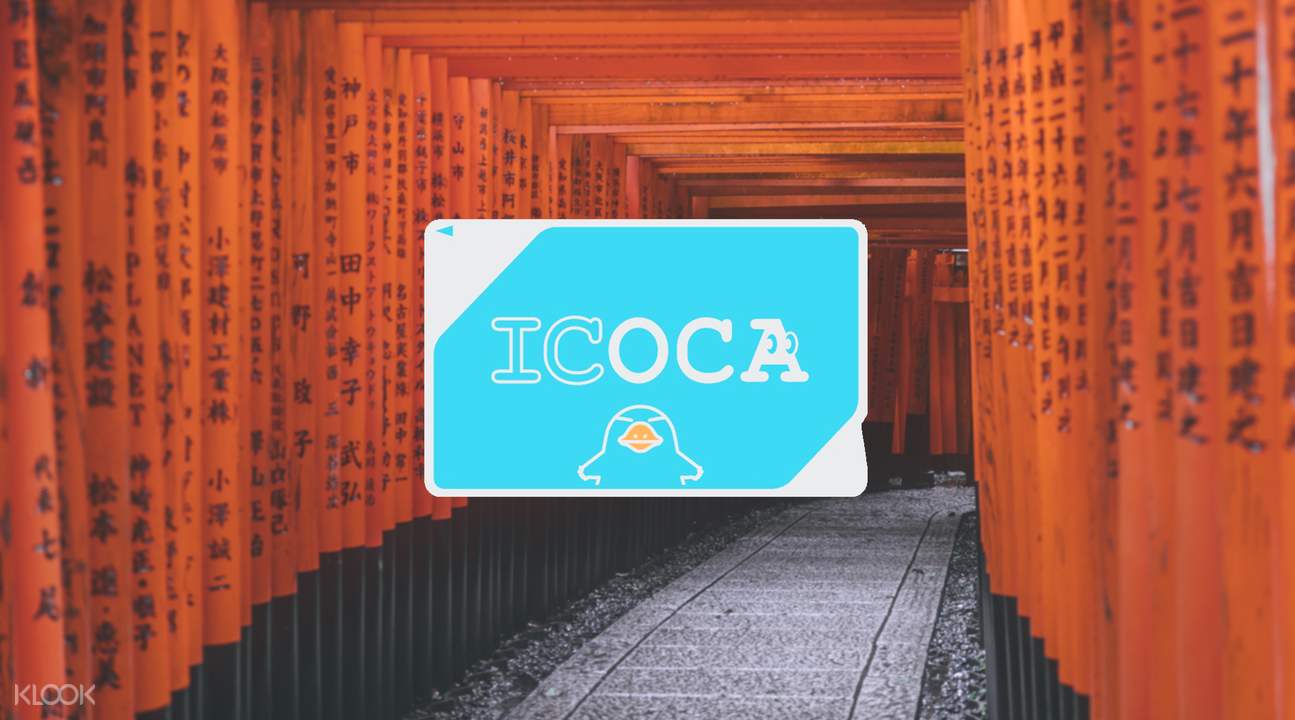 ICOCA IC Card is like a top-up card to get a discount on JR trains, subway, private railways, and buses. This one has nothing to do with unlimited rides but it's rechargeable and accepted in convenient stores and restaurants.
What Are the Coolest Things to Do in Osaka You Don't Want to Miss?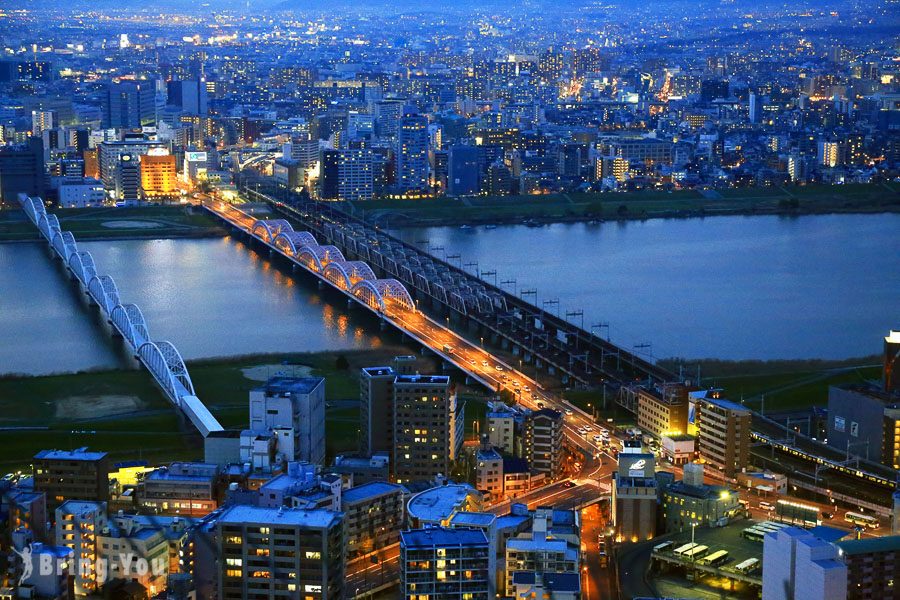 As the second-most populous city in the entire country, Osaka sure promises a great deal of fun for all types of travelers. It literally has something to offer in every segment you can think of, from history to culture, from innovation to technology.
When it comes to what to do in Osaka and how to pick the right activity that your fitness and appetite levels agree on, there's no bar hold. And that's why we compiled an ultimate list of activities in Osaka so you can peruse and take the right pick.
Get Yourself Ready with These Best Reads:
How to Choose the Best Areas to Stay in Osaka?
Choosing where to stay in Osaka actually depends on the way you travel. Ask yourself these questions:
Do you have large luggage?
How are you going to travel between places?
Are you fond of the crowds? Or looking for somewhere off the beaten path and quiet.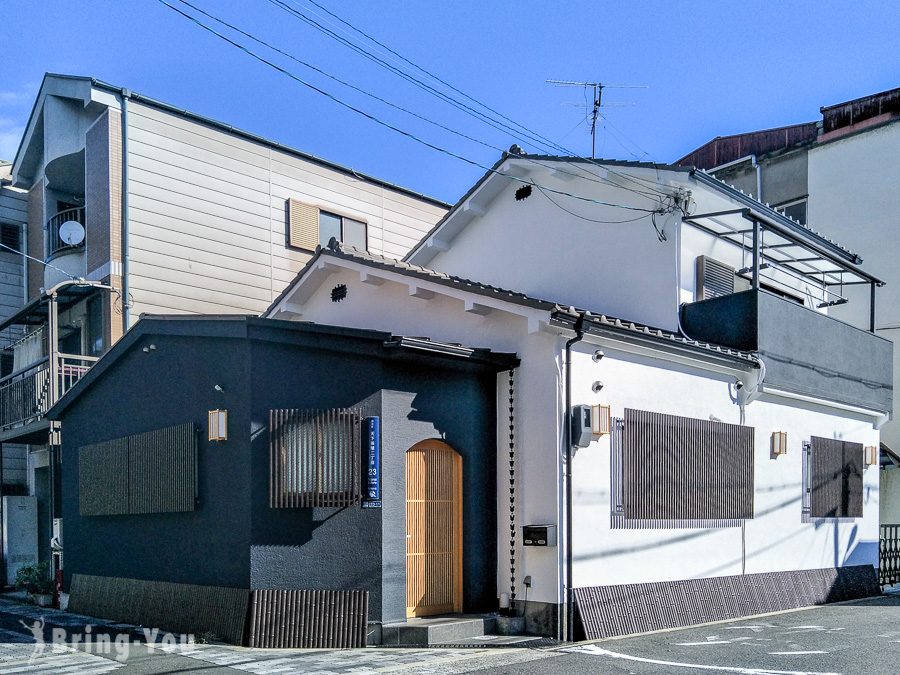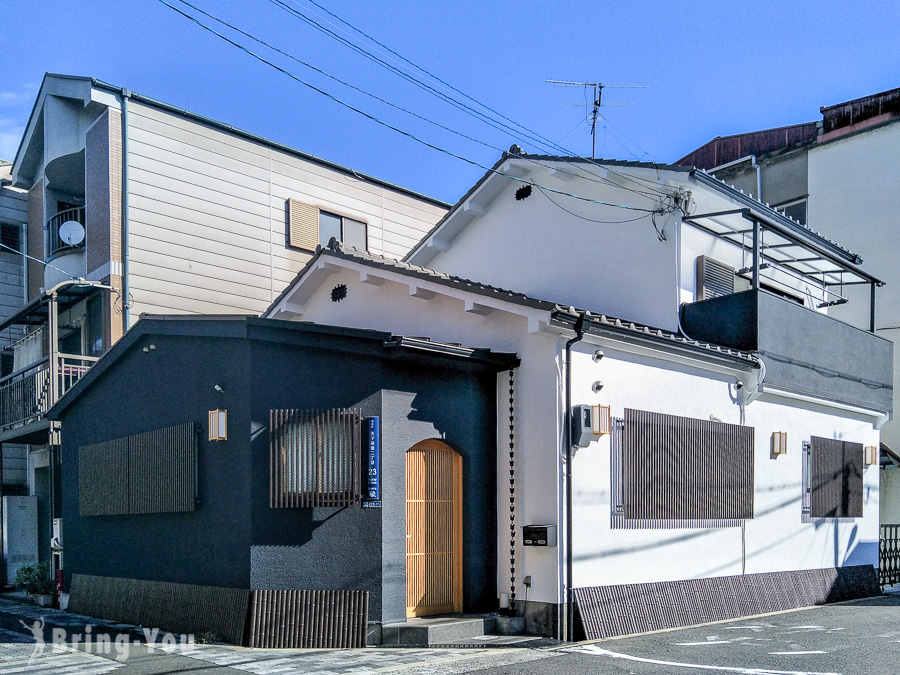 When you have these answers sorted out, picking the right accommodation and area is a lot easier. Before you foot the bill, we want you to go over this ultimate guide to Osaka accommodations carefully!
As we know it's going to take a bit of time, how about taking a sneak peek of the three best areas to stay in Osaka to give a head up?
Shinsaibashi is a famous shopping district filled with bespoke clothing brands.
Namba in the south of Osaka transportation hub is home to the famous food matrix Dotonbori.
Umeda is a good base to connect trains as it's one of the biggest transport hubs in the city.
Overall, staying near a subway station is the most convenient. The hotels and accommodations around these stations are clean, well-maintained with a decent breakfast.
Best Places to Exchange Money in Osaka
Banks and Post Offices
Those are some of the most reliable, certified places to exchange money. The only downside to this is a painstakingly long process with lots of paperwork involved.
Licensed Exchange Stations
The process is faster with a decent exchange rate.
Kinken Stores
These stores usually gather around the major metro stations and they offer a stellar exchange rate as well.
ATMs
The ATMs are some of the most popular methods to exchange money with comparable rates. Note that some banks don't allow you to withdraw money outside of your home country, so make sure to inform your bank beforehand.
***Crucial money exchange tip: Choose "Process WITHOUT conversion" on the ATM screens to avoid horrible exchange rates.
What Is the Best Time to Visit Osaka?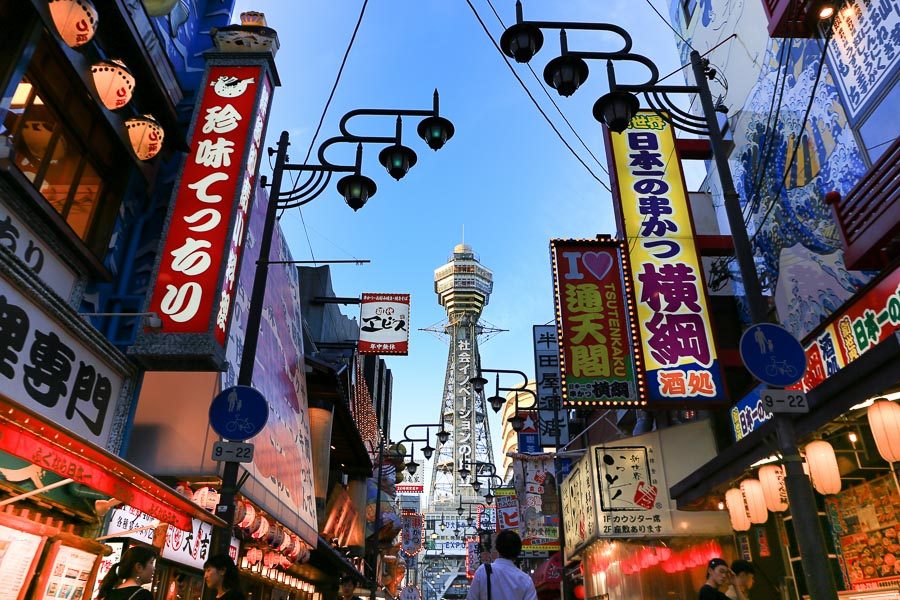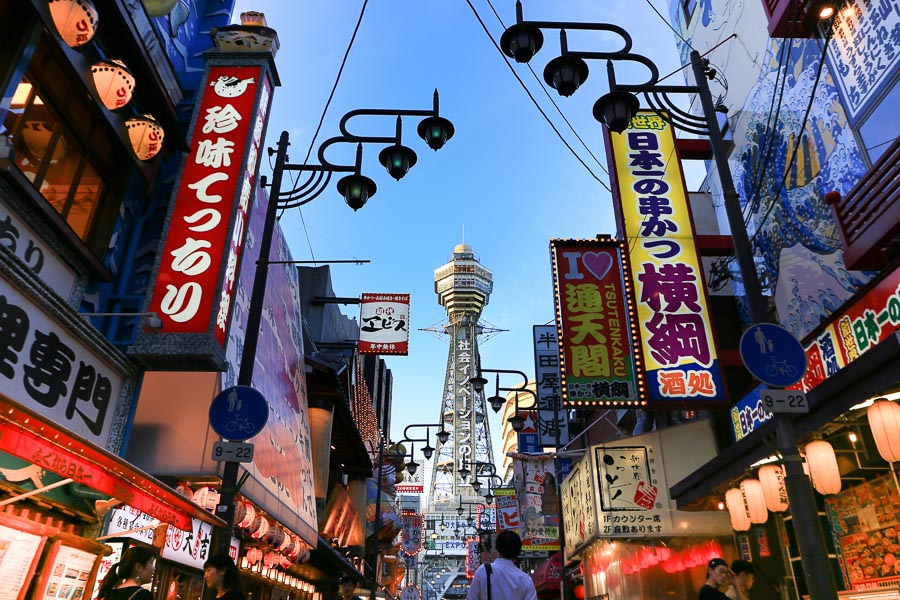 January, February, May, and November are some of the best months to visit Osaka. There isn't a big difference between the seasons and the weather in Osaka is relatively mild all year round, except for winter from December to February when it's getting chilly. But still, if you head out in winter, it's not the end of the world since it's not that unbearably cold.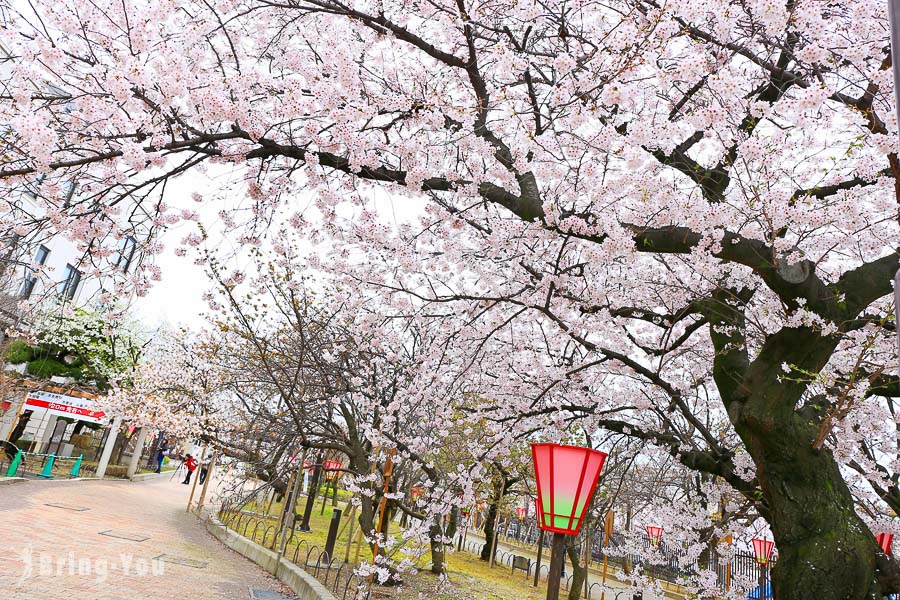 If you're hunting for photo-ops, the cherry blossom season in late March and early April is an ideal time to go. Then we also have autumn from October to November when leaf-peeping becomes a norm. Since those are the best months to visit Osaka, the crowds tend to be thicker, with hotel rates and flight fares skyrocketing. It goes the same way for the Golden Week holiday for local Japanese in early May.
These Osaka Regional Eats Will Have You in Awe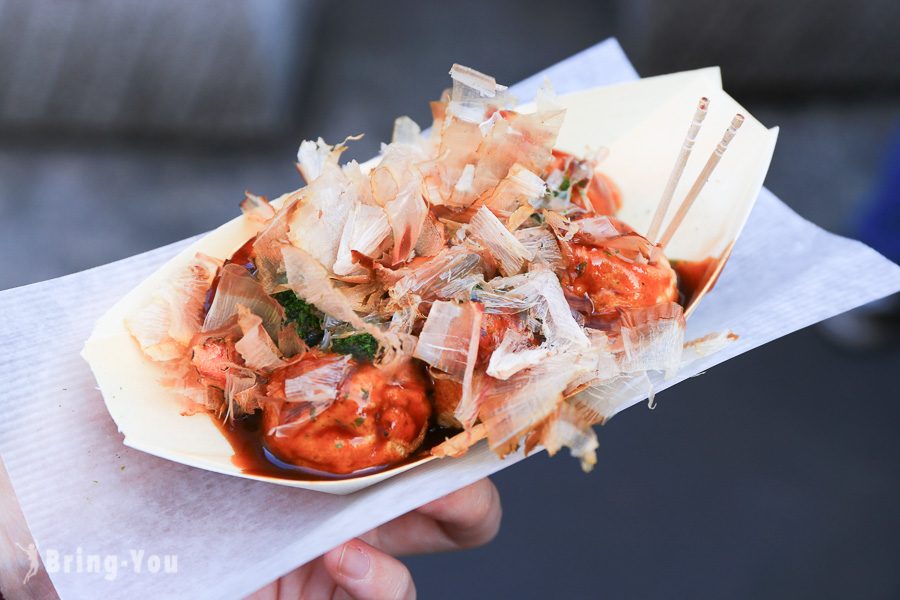 It's undoable to list out the best food to eat in Osaka in just a few words. So we decided to compile a bucket list of all food Osaka-related that tick all the boxes.
From insanely famous dishes like okonomiyaki, takoyaki, and ramen to off lesser-known items, our food guide in Osaka goes across the board. Be sure to click through to our full Osaka food guide for more pictures and information!
A Five-Day Itinerary to Celebrate Osaka in Your Own Way
Osaka is not a compact city. That's why spending under three nights in Osaka gives us a feeling of rushing and not enjoying to the fullest. An ideal duration is from three to five days. Check out this sample itinerary to see how you can spend five days in Osaka, but mix and match up to your liking.
Day 1: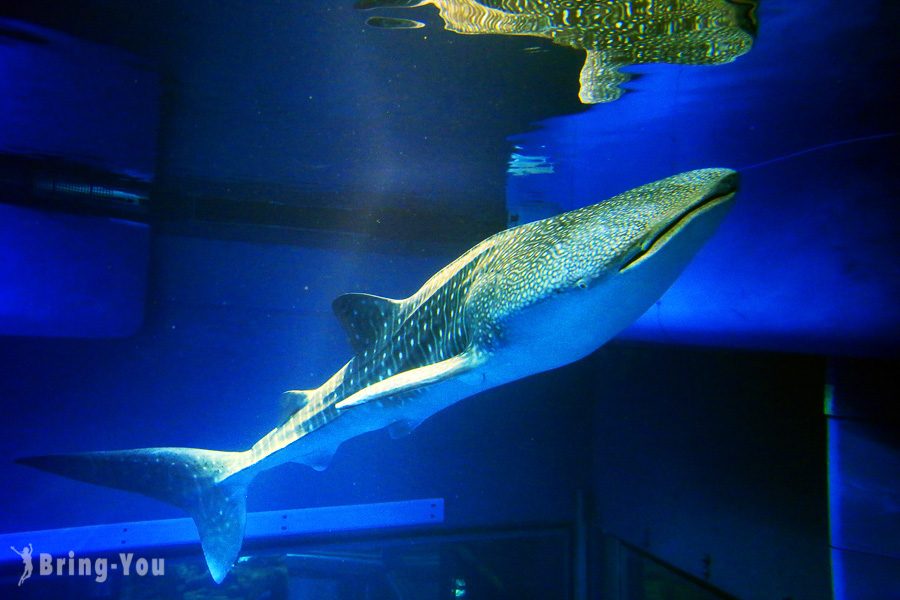 Osaka Castle
Shitennō-ji Temple
Osaka Aquarium
Hit up the best food spots and max out your credit card in the Umeda Area.
Day 2: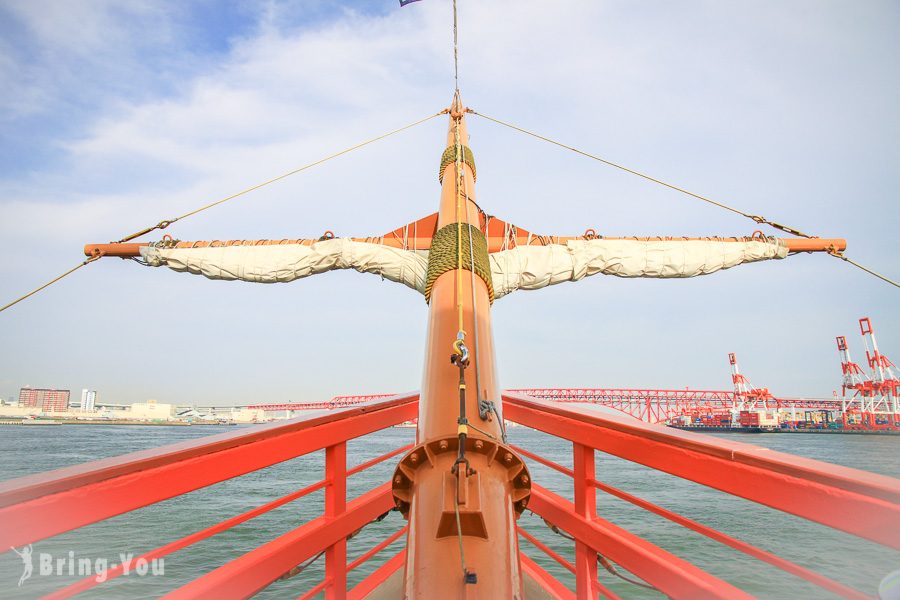 Watch the sunrise from Sumiyoshi Taisha Shrine
Stroll around the central fish market
Soar through the sky on the Tempozan Ferris Wheel
Take a walking tour around the Minami Area of Osaka
Day 3: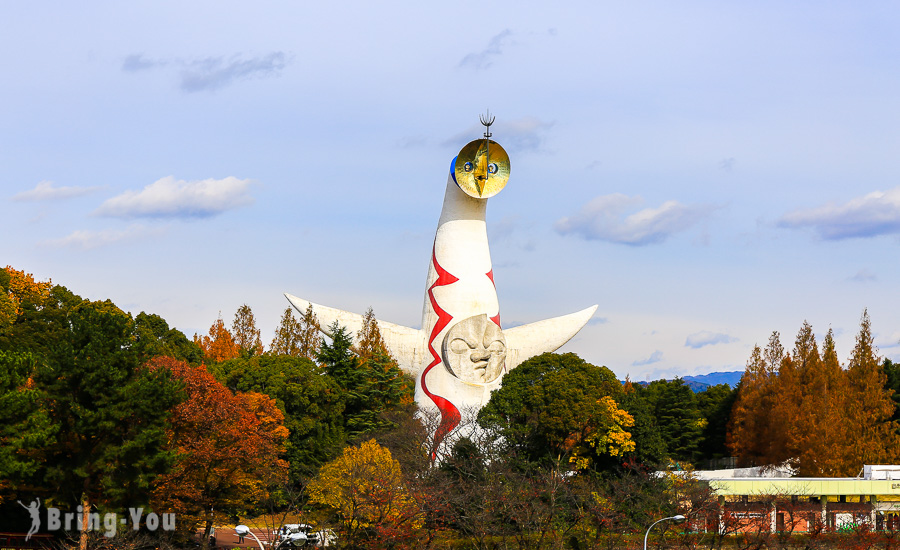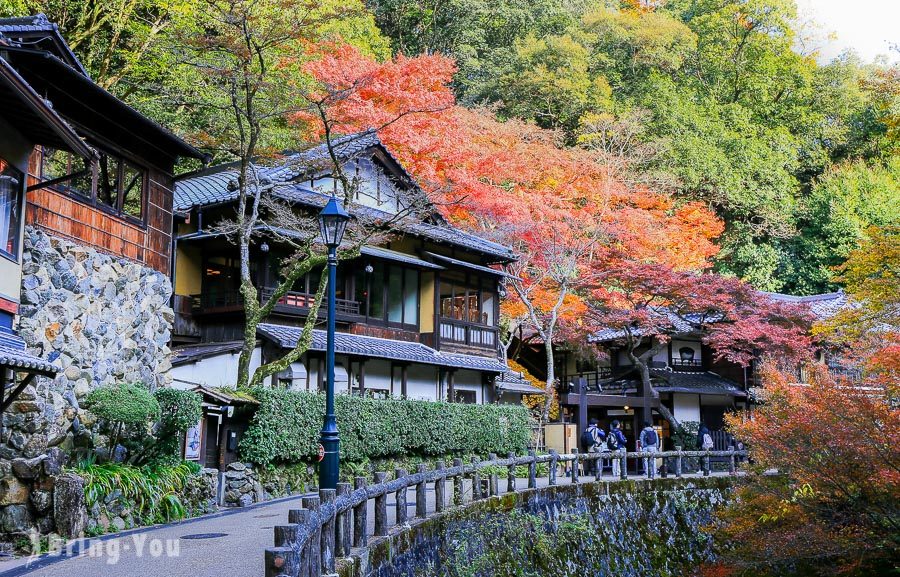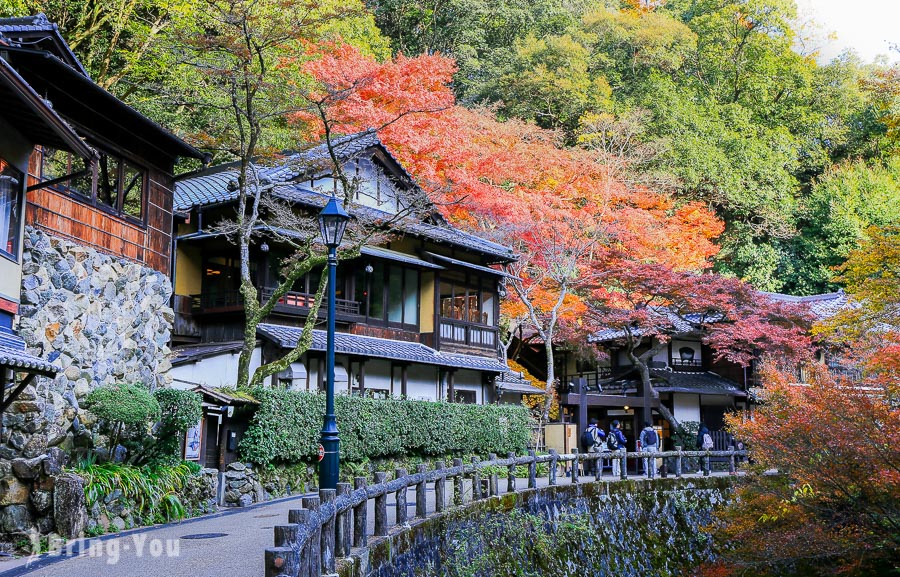 Get lost in the woods to admire Mino'o Falls
Conquer Expo City in your own way
Soak in the lit-up cityscape from a high-end restaurant with a view.
Day 4: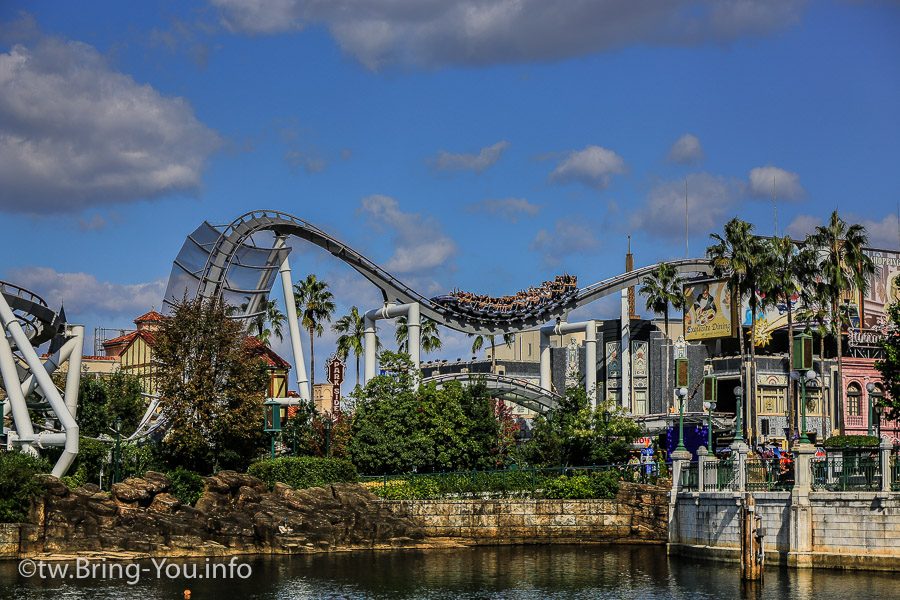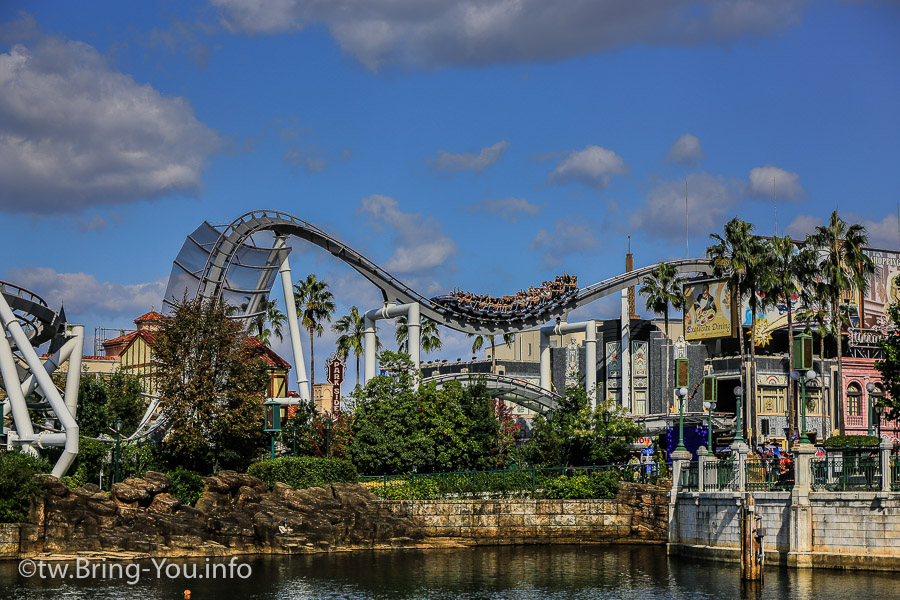 Save it all for Universal Studio!
Day 5: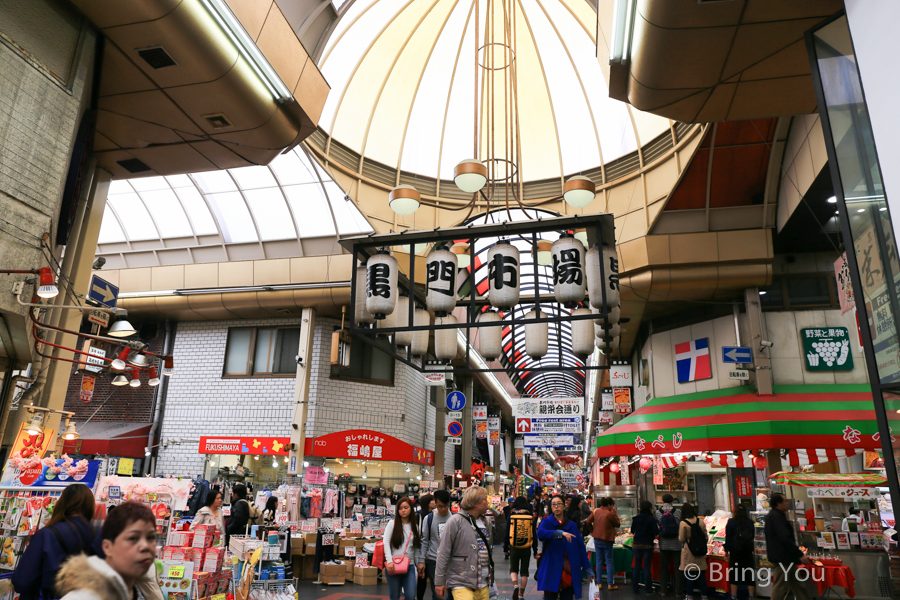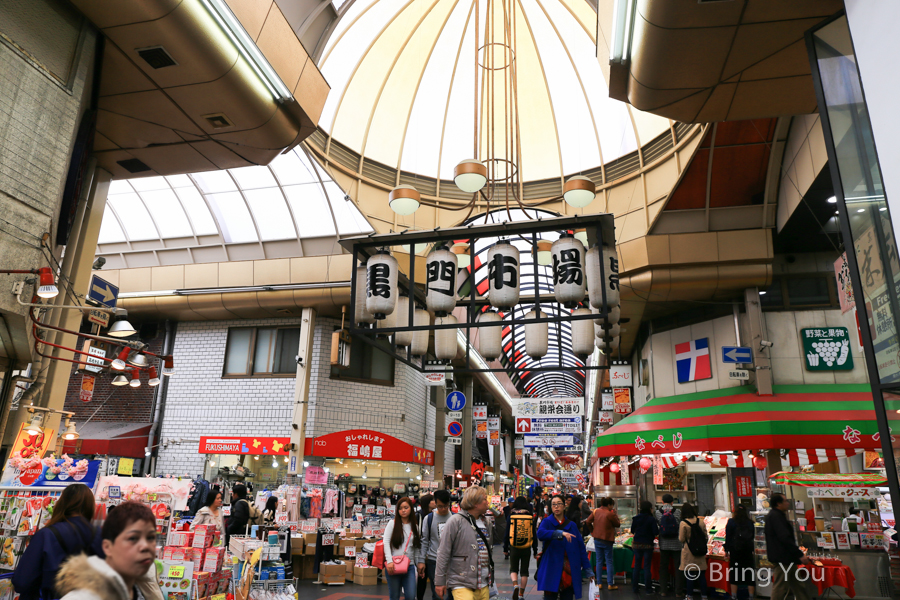 Let loose in a hot spring onsen bath and take it easy on the last day.
Final Words: Best Destinations to Venture out from Osaka & Crucial Tips to Avoid Awkwardness
Best Destinations to Venture out from Osaka within a Few Hours
It's totally fine to base yourself in Osaka for five days straight. But we know many of you come from the other side of the planet with a long-haul flight to visit this part of Asia. So here are some legit neighboring cities you can drop by from Osaka for a day or two.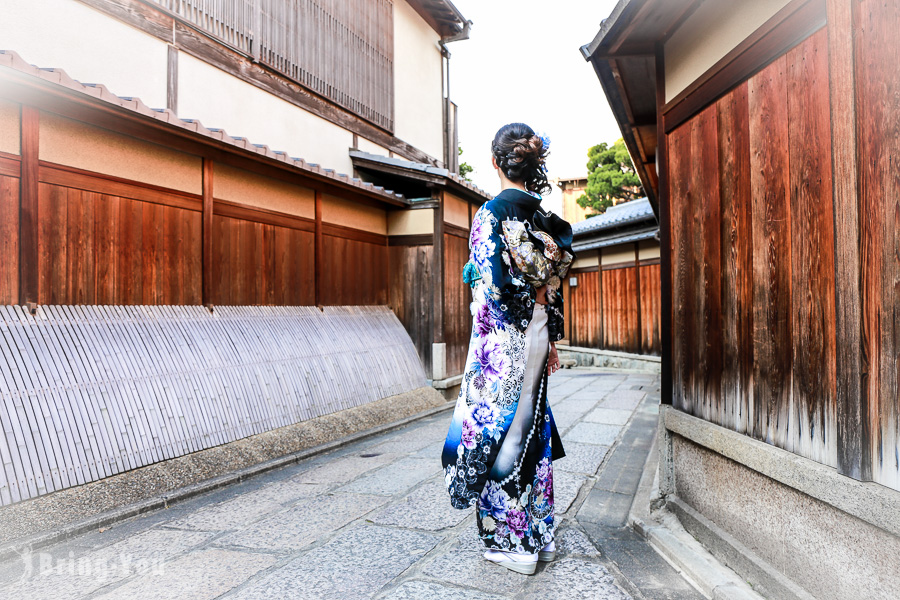 Kyoto: No need for any further introduction, Kyoto is the last place you want to forget. This ancient city has long been considered one of the country's centerpieces for arts, culture, and cuisine. You only need an hour on a car ride from Osaka to Kyoto.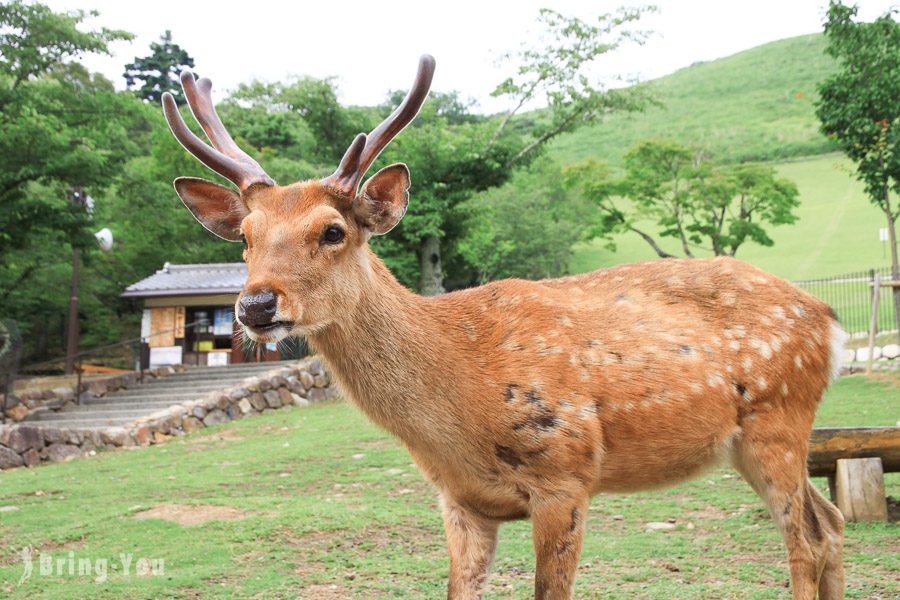 Nara: This is another bustling hub for culture-vultures with a plethora of temples, shrines, and Japanese traditional gardens. Natural parks and Sika deer are other popular features that Nara has to offer.
Discover the ancient capital of Japan with our ultimate Nara travel guide!
Himeji Castle: this UNESCO World Heritage Site is one of the most impressive castles all around Japan. Its striking beauty makes a perfect backdrop for a photo-op.
Crucial Tips to Avoid Awkwardness
Tipping is considered offensive in not only Osaka but also for the Japanese in general, so try to avoid it when dining out.
Keep the streets clean and don't eat while walking.
Osakans walk on the right side of the streets, which is the opposite of other cities.