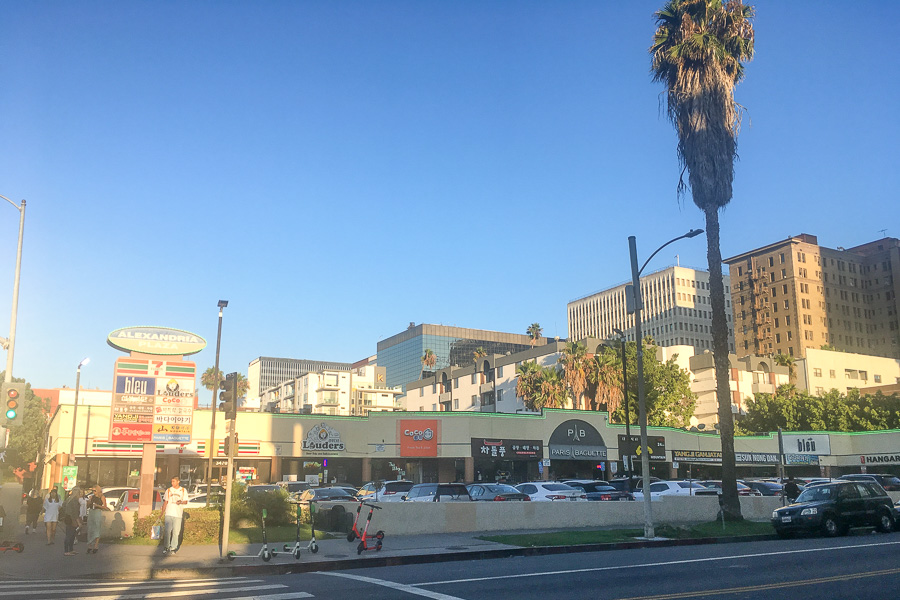 When they say Los Angeles, Hollywood may take the crown. But little do you know that there lies another bustling hub where the booming regional food scene and its melting pot of cultures are to die for.
We can't stress enough how amazing LA's Koreatown is. Back in the days when the pandemic was not even a thing, we had some of the best memories at this bustling part of Los Angeles! 
Koreatown may be a mystery for some people, but also a lot on full display. And we're sure after you read through our guide below, your wanderlust is inspired and your stomach will go rumbling.
Here are some of the best tips we want you to know about Koreatown. So read it and make a better plan!
Koreatown in Los Angeles Ticks All the Boxes
Gliding through some kimchi purveyors or hiding out in a dimly-lit speakeasy bar, singing our hearts out in a KTV club, and maxing out credit cards in a strip mall – everything about Koreatown imprinted a hallmark on our hearts.
Koreatown has an impenetrable, enormous warren of restaurants, local markets, strip malls, and residences that reflect a unique, different side of Los Angeles that many tourists usually overlook.
We had a friend living in LA. She moved here three years ago and it was so nice to hit her up when we passed through LA. One of the best things when you have a local friend is how they get you hooked with so many hidden food spots and gems that you can never find on your own.
So yeah – she rolled over a treasure trove of food in Koreatown and signed us up for so many cool things to do when we were there for like… two days.
Koreatown is also known as K-town. It gives birth to some of the best and largest nightclubs and 24-hour businesses. If you're new to the scene, chances are you may have just scratched the surface of this sprawling neighborhood.
Even now when we're writing this piece, the memories about Koreatown are still hanging around our minds. It's a place filled with local delights, fancy twists, noise, good food, and a dazzling nightlife that lives on.
Where Is Los Angeles's Koreatown?
Head westbound from downtown LA, you'll find the bustling hub of Koreatown located on the south side of Hollywood.
Koreatown is not just a place for Koreans – let's start with that!
In fact, it's more diverse than you think. This neighborhood is a mashup of cultures, from a strong Korean flare to a subtle sign of the Latina vibe.
LA's Koreatown is not a massive neighborhood. It stretches over 3 square miles and is home to the Ambassador Hotel, the Cocoanut Grove, and the Brown Derby.
Check out Koreatown Plaza and Max Out Your Credit Card
We went shopping in Koreatown. This was actually something we didn't expect to do in the first place. But here we are at this amazing plaza, an Asian-styled shopping mall!
It's a hotspot for teenagers in town. There are shops, boutique stores, food (of course) – and everything has a fair share of something American and something Korean. That's a mixed feeling when you walk in there!
The food court on the bottom floor is a real deal! It's always nice to pop in a food court and grab your favorite treat in the middle of the shopping adventure. Well – shopping is a real business so you need to inject some energy too!
Where to Stay in Koreatown? The Line Hotel Will Not Let You Down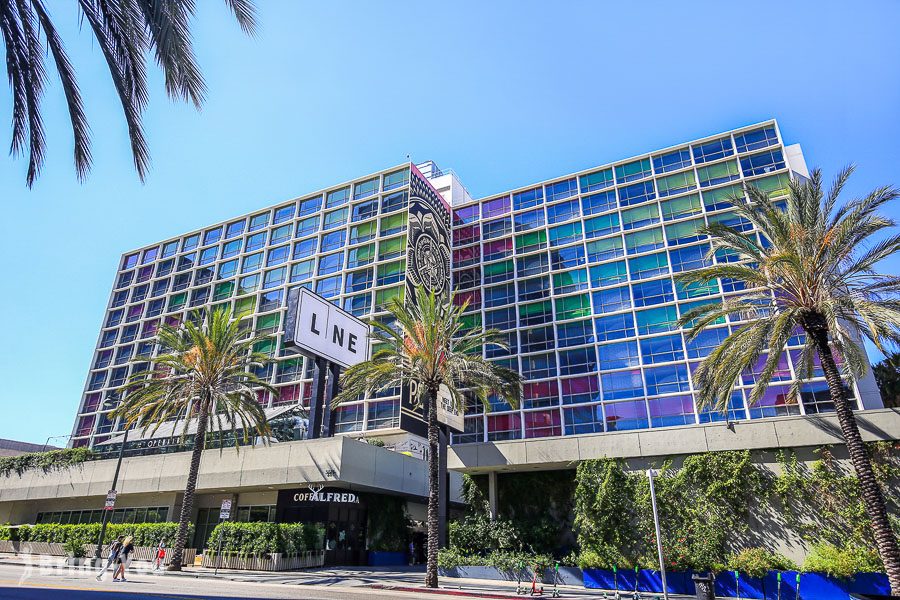 The Line Hotel in Downtown Koreatown is home to (hands down) the most versatile lounge areas in Koreatown. We don't think it's limited to in-house guests because Sam told us she went there like… twice! And she lived a few miles away.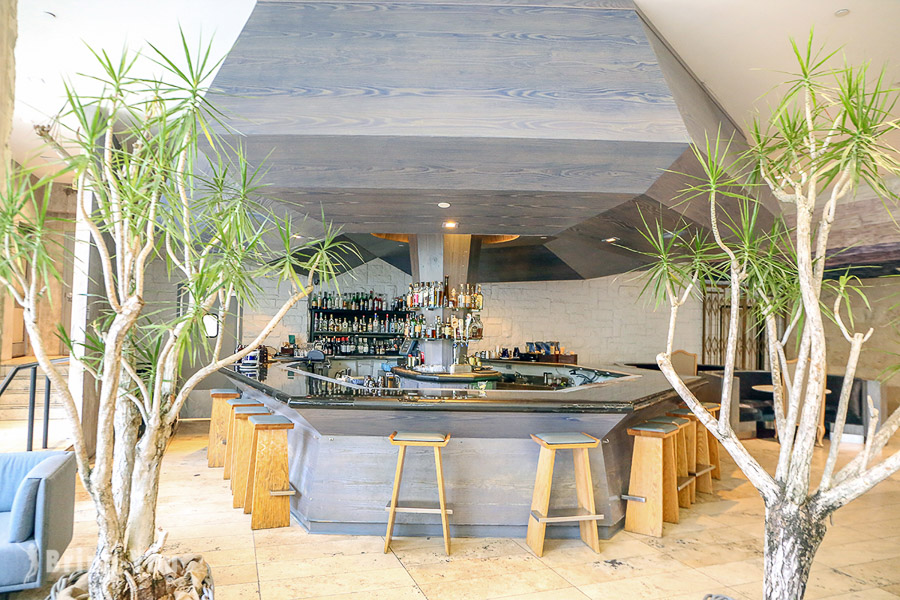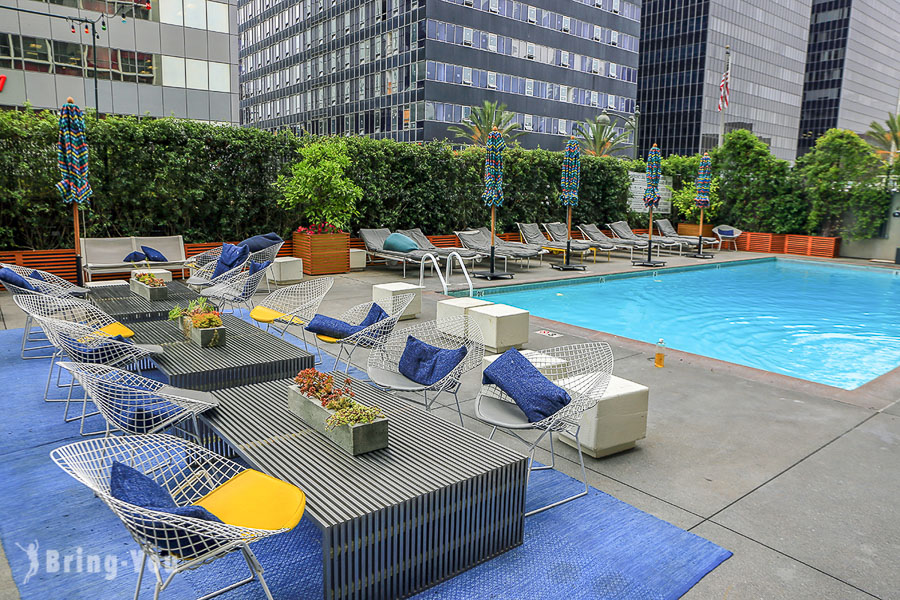 The Line Hotel is like an icon. It has a café, a club, and a restaurant. We chose this 4-star hotel since it's not a flamboyant-fancy place but it has a personality. The rough-and-concrete walls, the outdoor pool, the food plating opening out to a decadent eat – it's one of the coolest hotels we've ever experienced!
Three Best Restaurants You Can't Miss in LA's Koreatown: Insta-Worthy | Juicy BBQ & Mid-Night Cravings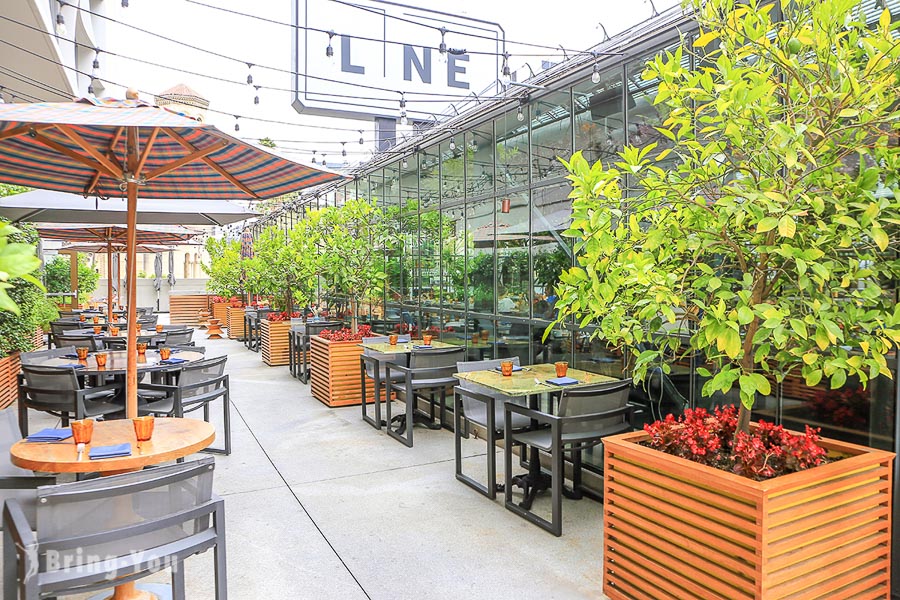 Food in K-town is a mashup of cultures so you find a little bit of everything here.
There are lots of coffee houses and desserts. Like you would see people popping into coffee shops any time of the day. There are snacks, after dinner, a night of karaoke, or a work-friendly place for a digital nomad.
Sam took us to three different places. One is for lunch and two others are for authentic Korean cuisines. Ready?
Openaire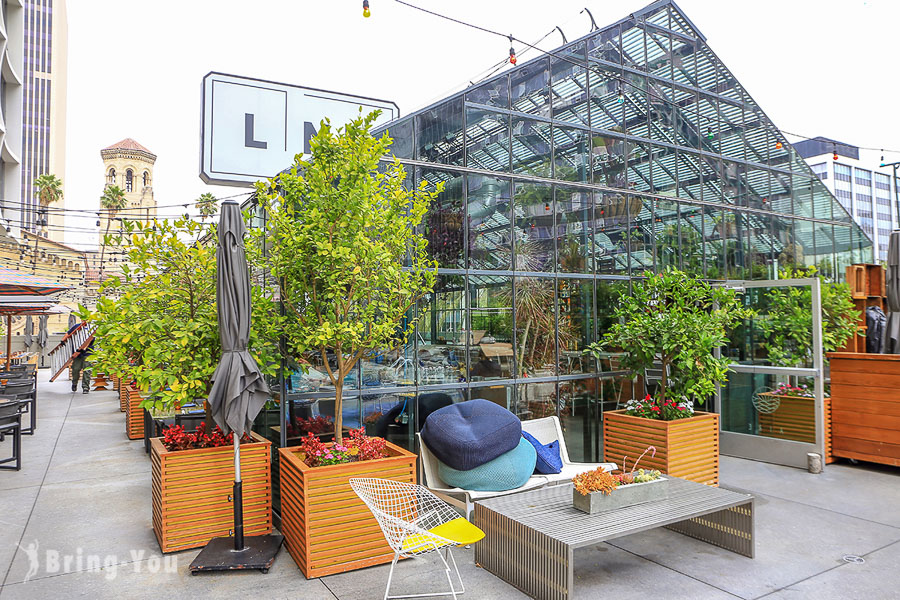 Openaire is part of The Line Hotel. It's flooded with sunlight because of the pitched glass roof, floor-to-ceiling windows and lots of hanging thickets of plants. Even the plush seating brings out a fancy feeling. You will have a feeling of walking into an evergreen forest! We took a lot of pictures there. It was a nice place to escape from the sun.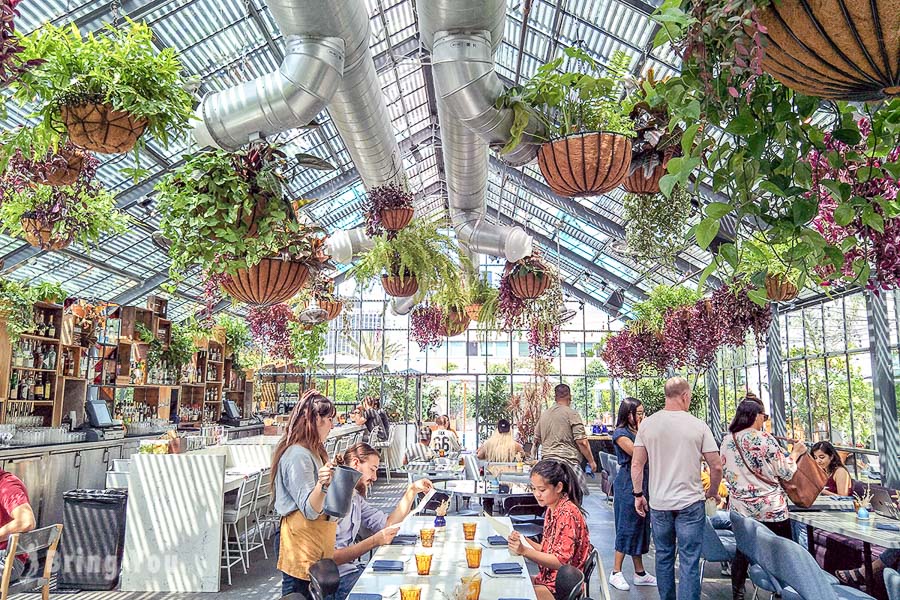 Openaire is great if you're into something green or falling in love with an open concept. This restaurant is crowded with buzzy diners. The biggest hook here is the Instagrammable vibe but the food (to be honest) has room for improvement.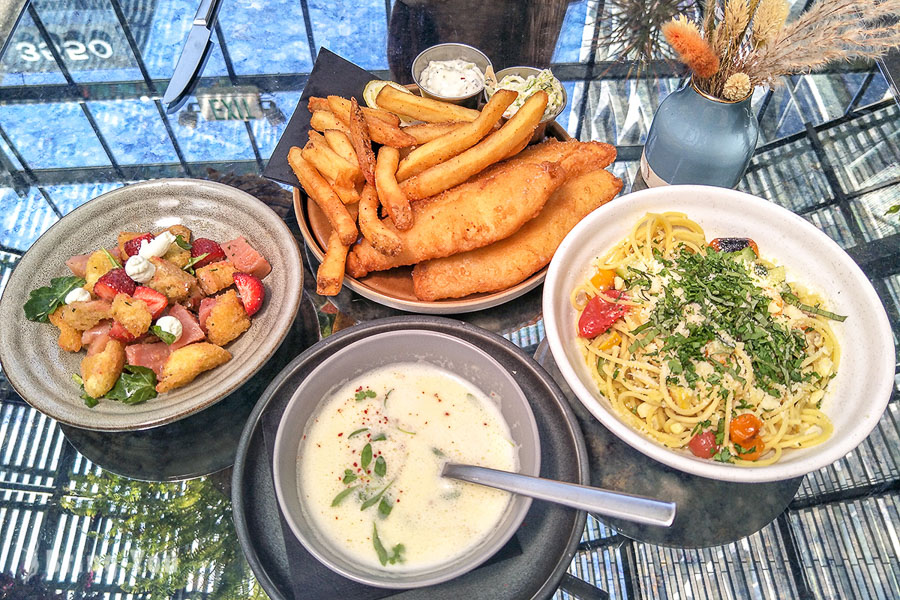 Kang Ho-dong Baekjeong BBQ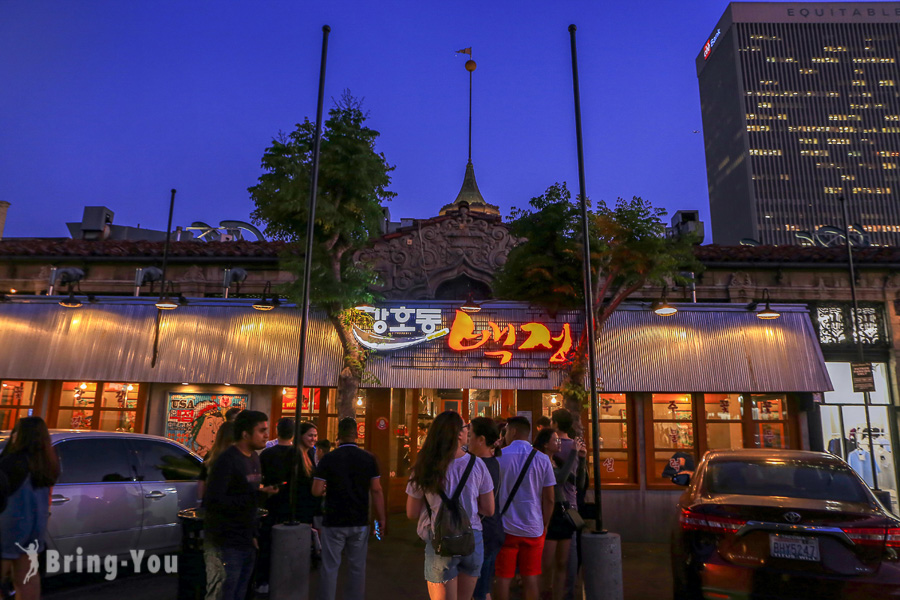 The BBQ here is to die for! If you're a fan of juicy meat sizzling on the fire, you will love Kang Hodong Baekjeong!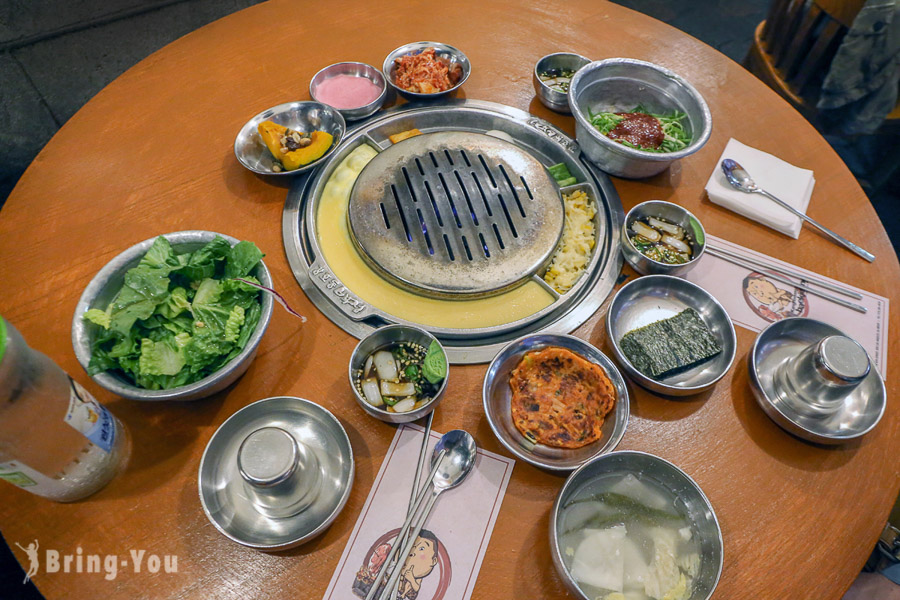 They say Kang Hodong Baekjeong is the best BBQ experience in LA! It has an up-tempo atmosphere. Loads and loads of meat come in full swing, flushing the table and waiting for you to consume.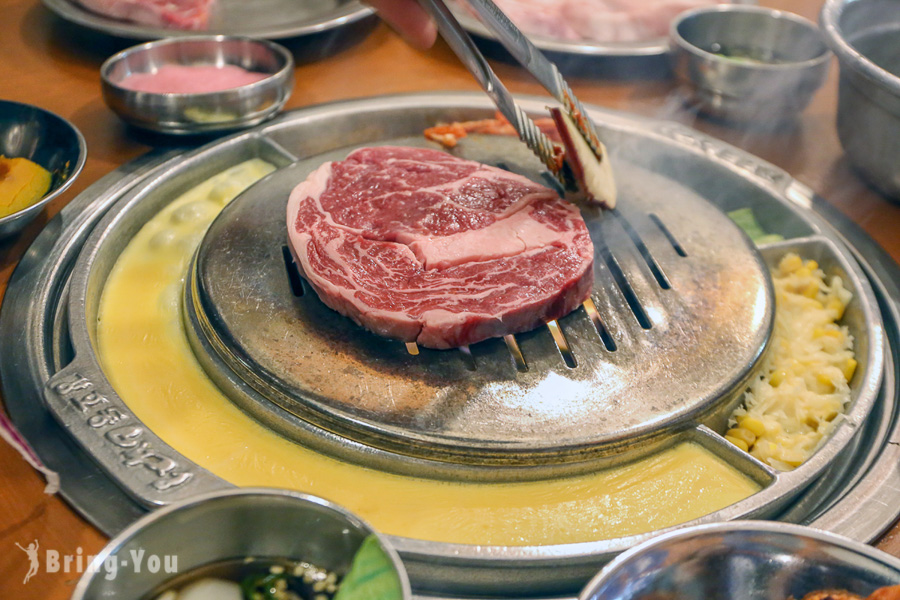 The meat is perfectly marinated. They give you cheese, corn, and steamed eggs on the rim of the grill. The line is always long but it fades fast.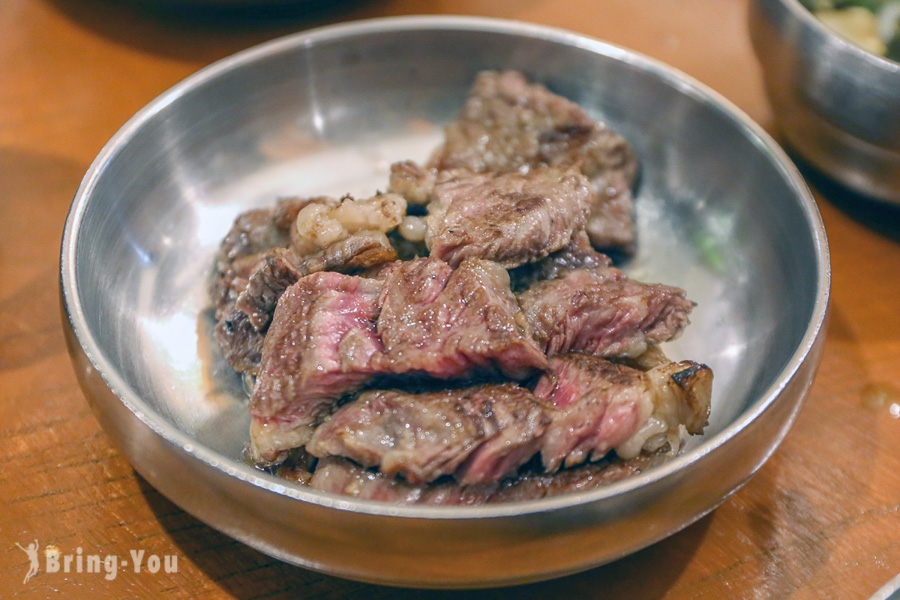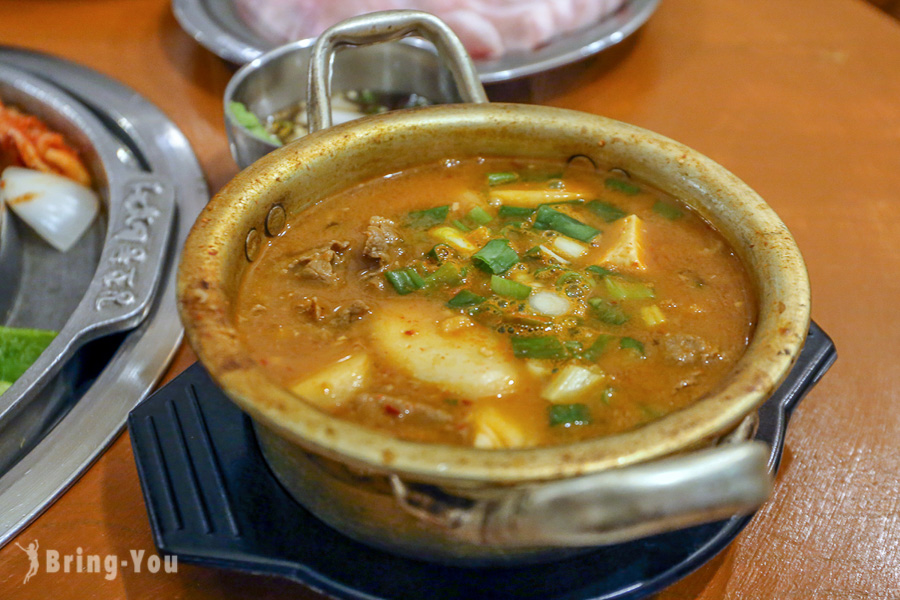 BCD Tofu House
Late-night craving always hits hard after you spend a long day on the street, especially in such a sprawling part of LA like Koreatown. If your stomach goes rumbling before bed, make sure to check out BCD Tofu House! This franchise brand always signs itself up for the list of K-town's best collection of late-night eats.
Forget other late-night places because all you need is a bubbling cauldron of spicy tofu stew at BCD! It's a hearty comfort food that instantly recharges and tucks you in bed for a peaceful sleep.
One to two days are enough to rock Koreatown in your own way. We hope you like this part of LA as much as we do. If you know anyone who's looking for the same tips and guide, don't hesitate to spread our words with them!