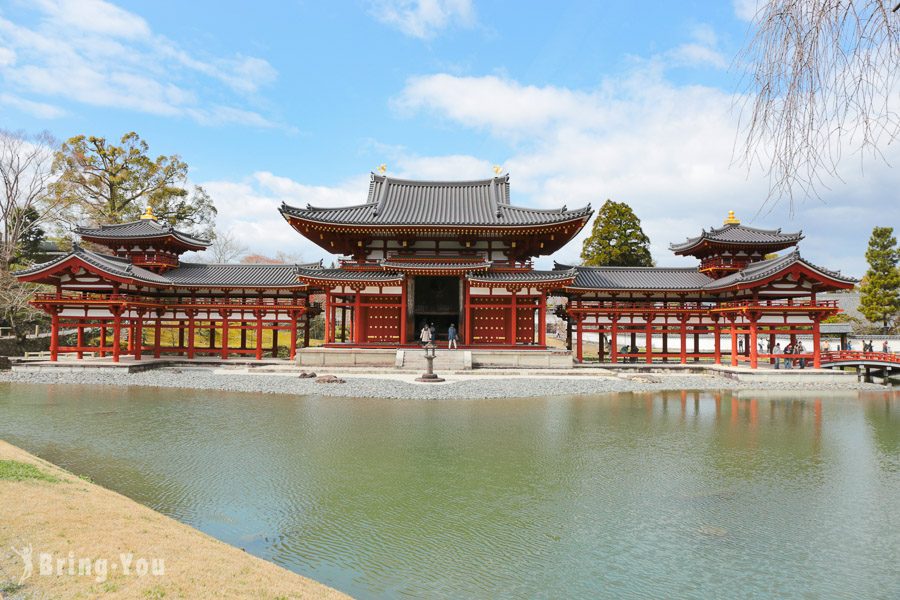 Uji, renowned as the birthplace of matcha and the backdrop of the illustrious "The Tale of Genji" with its captivating "Ten Uji Chapters," boasts a rich historical significance. Serving as a vital junction connecting Nara and Kyoto through the Uji River, this city offers a plethora of must-see attractions. Among them, the revered Byodo-in Temple and the ancient Ujigami Shrine, both designated as World Heritage Sites, stand out. Additionally, Uji is celebrated for its premium matcha production, beckoning tea enthusiasts with its array of esteemed tea shops. Whether you have half a day or a full day to spare, this article will guide you through Uji's enchanting attractions, delectable matcha treats, and essential transportation tips.
Uji Attractions
What are the must-see attractions in Uji? Alongside the must-try delicacy of Uji matcha with its delightful aroma, there is a wealth of recommended sights in Uji. These include the authentic World Heritage Site, "Byodo-in Temple," showcasing exquisite architecture, and Japan's oldest shrine structure, "Ujigami Shrine." Uji Park, Tachibana Island, Tachibana Bridge, and the enchanting pathway leading to Byodo-in Temple all exude the timeless allure and literary ambiance of the Heian period.
Byodoin Temple
Indulging in Uji Matcha Sweets at Nakamura Tokichi
Byodoin Omotesando
Uji Bridge
Uji Park
Ujigami Shrine and Uji Shrine
Tale of Genji Museum
Mimurotoji Temple
Getting to Uji
Uji is smack dab in the middle of Kyoto, Nara, and Osaka, nestled in the southeastern part of Kyoto Prefecture. Since it's closer to Kyoto, my recommendation is to kick off your Uji adventure from there. If you're starting from Osaka, brace yourself for a bit of a detour—most likely involving transfers in Kyoto or Nara—which means more travel time.
Now, let's talk train stations in Uji. We've got two contenders: Keihan Uji Station and JR Uji Station. Luckily, they're practically neighbors, so you won't need to break a sweat getting between them. And guess what? The icing on the cake is that must-see Uji hotspots like Nakamura Tokichi Honten, Byodoin Temple, Ujigami Shrine, and Uji Bridge are all just a casual 10-minute stroll away. Talk about convenience!
Take the Keihan Electric Railway and buy transportation tickets: How to use the Kyoto and Osaka sightseeing one-day pass to enjoy Kyoto, Osaka, and Uji
Departing from Kyoto Station
From "JR Kyoto Station": Take the JR Nara Line to "Uji Station", which takes about 20 minutes.
From "Fushimi Inari": Uji is often included in a day trip with Fushimi Inari Shrine, as you can take the Keihan Electric Railway to "Nakashojima" and transfer to the Uji Line to reach "Keihan Uji Station".
From "Keihan Gion Shijo": Take the Keihan Electric Railway from "Gion Shijo Station" to "Keihan Uji Station", which takes about 30 minutes.
Departing from Osaka
From Nakanoshima or Yodoyabashi: Take Keihan Electric Railway to Uji Line and arrive at "Keihan Uji Station", the journey takes about 55 minutes.
From Osaka Station: Take JR Kyoto Line and transfer to Nara Line at "Kyoto Station" to reach "Uji Station", the journey takes about one hour.
One-day Group Tour
If you are traveling with elderly or children, it can be very uncomfortable to squeeze onto a crowded train! Especially on the Keihan Electric Railway, I get motion sickness every time I ride it. You can also consider joining a one-day tour departing from Kyoto:
Uji Itinerary for a Memorable Day Trip
Ready for an unforgettable day in Uji? Let's kick off this epic journey from Keihan Uji Station. Whether you're up for a half-day or full-day escapade, we've got you covered! Our first stop is the vibrant Higashi Honganji Temple approach, brimming with delightful souvenirs. From there, get ready to explore iconic spots like Byodoin Temple and Uji Park. We've even mapped out some fantastic walking routes for you to follow. So, grab your walking shoes and let's dive into Uji's enchanting wonders!
One-Day Itinerary: Explore Uji's Best from Keihan Uji Station: Keihan Uji Station → Uji Bridge → sandō (visiting path to a shrine ) to Byodo-in Temple → Itohkyuemon Byodo-in Temple Store → Byodoin Temple's Phoenix Hall → Tachibana Bridge, Tachibana Island, Asagiri Bridge, Tower Island, Jusanzo Stone Pagoda, Uji River Boat Ride → Ujigami Shrine, Uji Shrine → Nakamura Tokichi Main Store → Keihan Uji Station
If you're starting your Uji adventure from JR Uji Station, we've got you covered! Here's a sightseeing route that will take you to the best attractions in the area.
One-Day Itinerary: Explore Uji's Best from JR Uji Station: JR Uji Station → Nakamura Tokichi Honten → Tachibana Bridge, Tachibana Island, Asagiri Bridge, Tower Island, Jusan Mitsuishi Pagoda, Uji River Cruise → Ujigami Shrine, Uji Shrine → Byodoin Temple's Phoenix Hall → Byodoin Omotesando → Itoh Kyuemon Byodoin Store → Uji River → JR Uji Station

Departure from Keihan Uji Station
Let's start from Keihan Uji Station!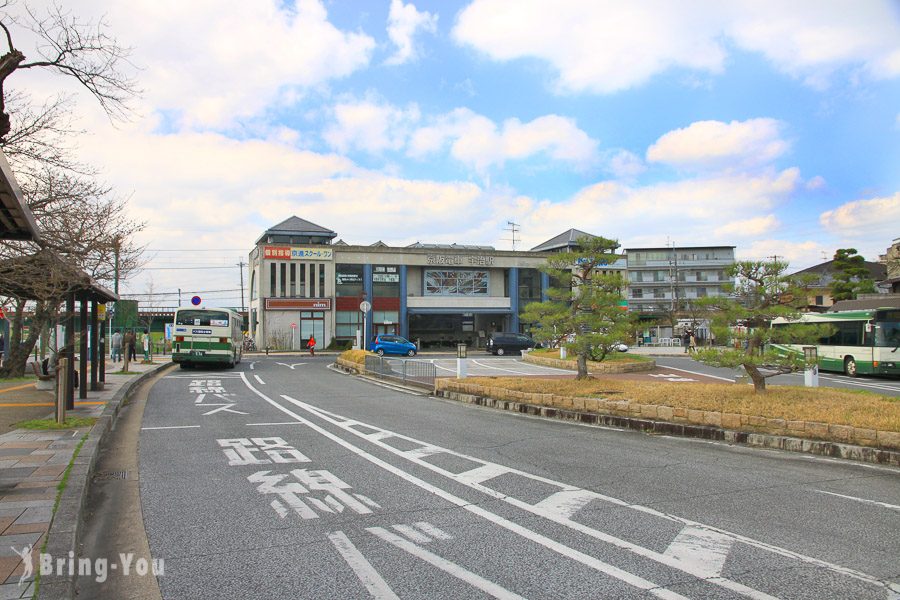 ▼ If you're looking to explore Uji's major tourist hotspots like Byodo-in Temple and the vibrant souvenir shopping street, Keihan Uji Station is your perfect starting point. Conveniently located, this station puts you just a stone's throw away from the heart of Uji. As you step out of the station, simply cross the nearby bridge and take a leisurely stroll for a mere 2 minutes to find yourself amidst the bustling charm of Uji.
▼ After crossing the bridge, you can see the statue of Murasaki Shikibu, the author of The Tale of Genji, on the banks of Uji Bridge.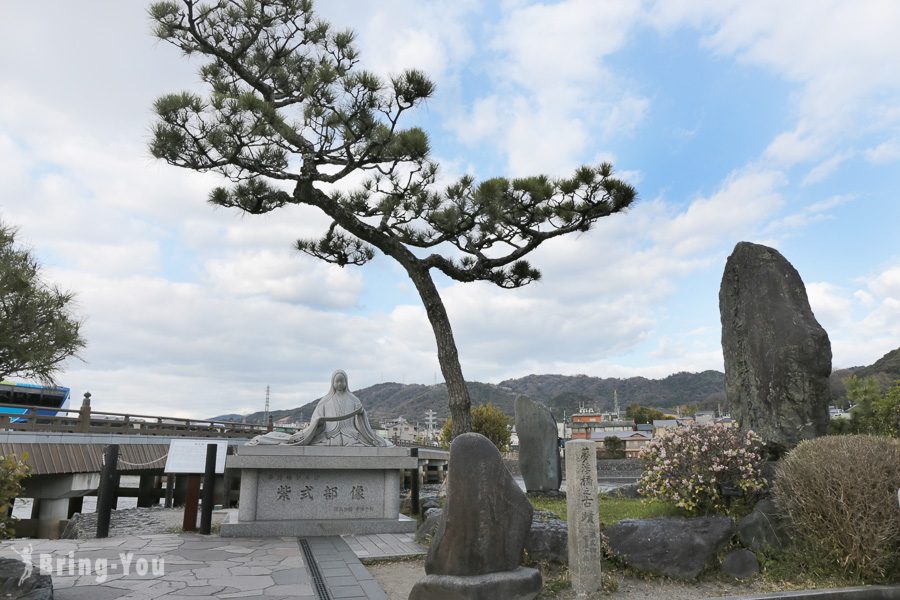 ▼ Follow the sign of Byodoin Temple after crossing the bridge.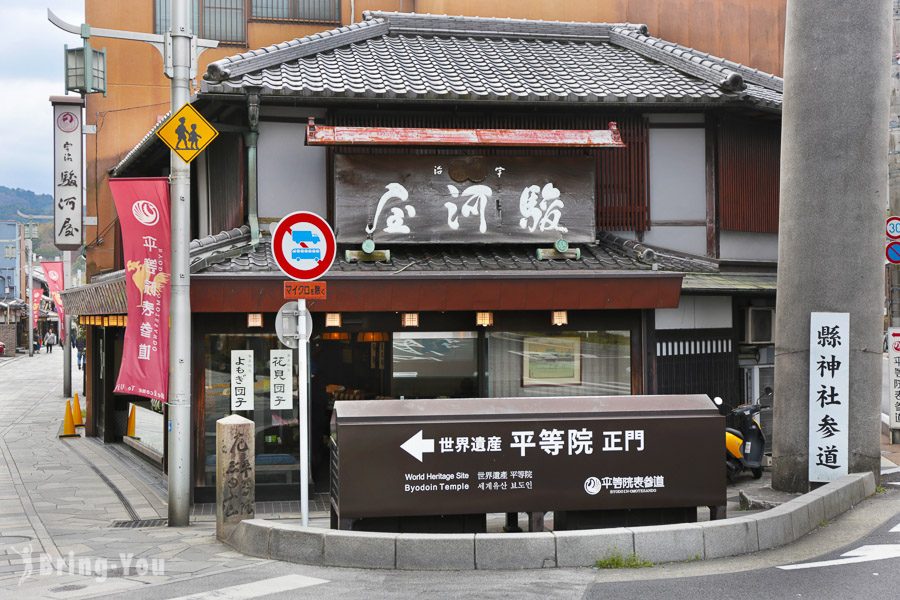 Byodoin Omotesando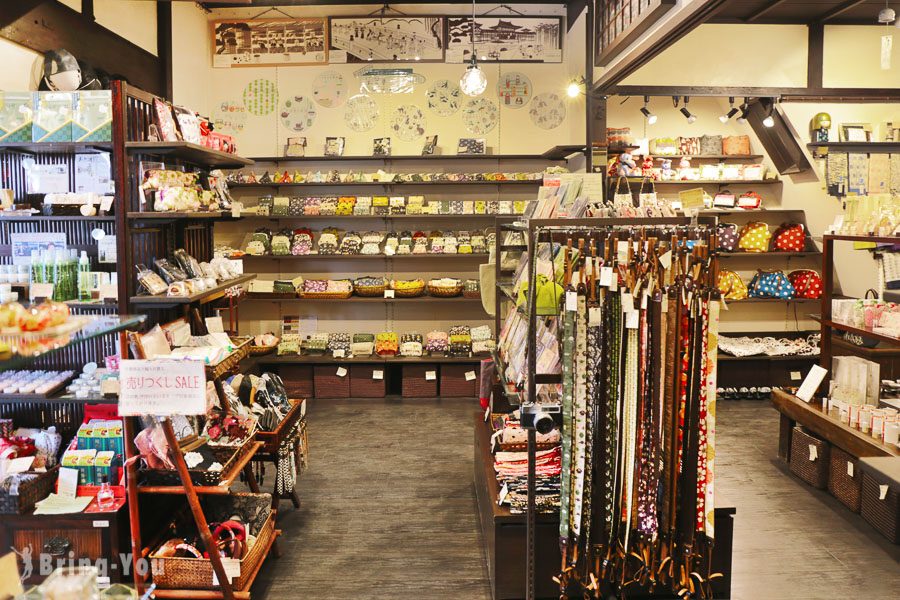 Kick off your Uji adventure with a visit to the enchanting Byodoin Omotesando, where the tantalizing scent of tea permeates the air and an abundance of delectable Uji matcha treats await. Indulge your taste buds in a wide array of matcha-infused delights that are simply irresistible. And that's not all! As you wander along the path, you'll stumble upon charming Japanese-style souvenir shops, each showcasing the essence of Uji.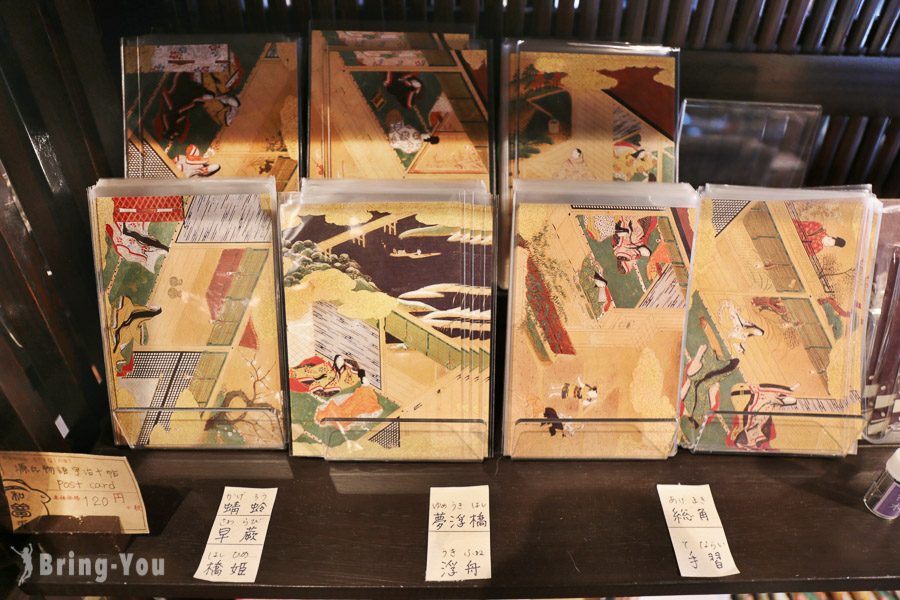 My Go-To Spot: Wamocha Cafe for Matcha Goodness!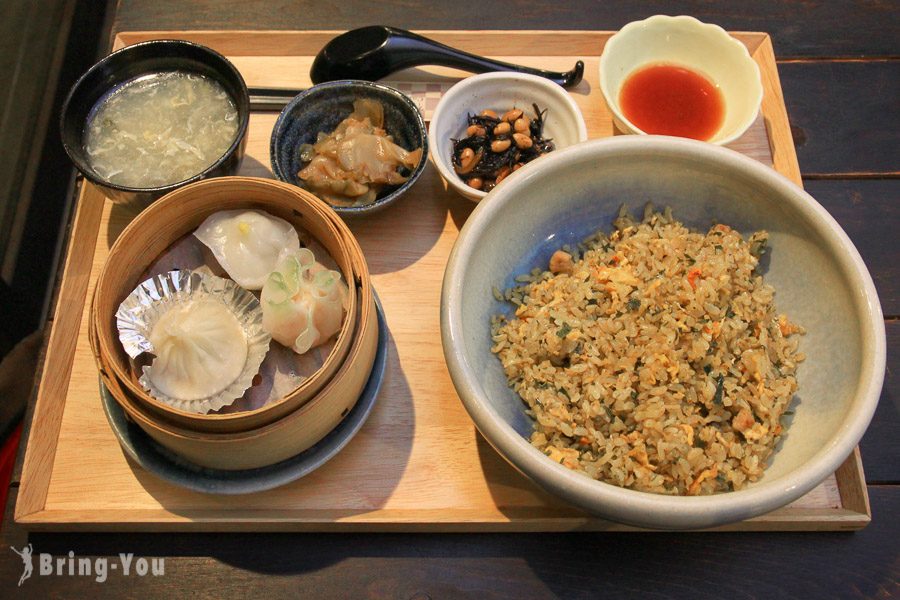 Let me spill the beans on my favorite spot along the approach to Byodoin Temple: the "Wamocha Cafe" (和夢茶CAFE). This gem is not your ordinary cafe—it's a paradise for matcha lovers like me! Picture this: savoring mouthwatering dishes infused with Uji matcha, like the heavenly Mapo Tofu with Matcha or the flavorful Uji Tea Fried Rice. You won't be able to resist the allure of these delectable treats!
But wait, there's more! Wamocha Cafe also doubles as a treasure trove of Japanese-style souvenirs, all brimming with that Uji charm we can't get enough of. Grab some goodies to take home and let the Uji magic linger.
Trust me, you won't want to miss out on this matcha-infused haven that satisfies your taste buds and fills your shopping bags with delights.
The Ultimate Matcha Stop: Nakamura Tokichi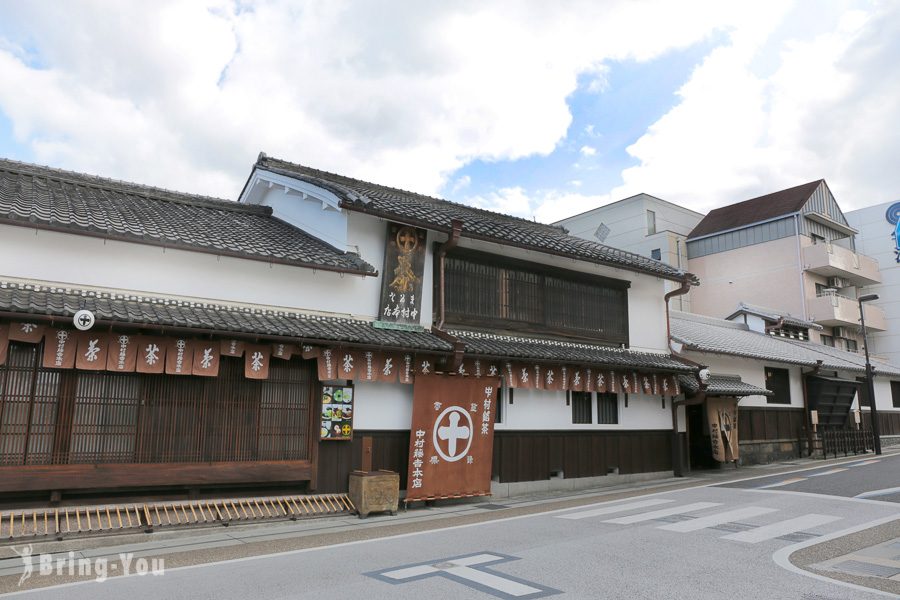 Let's kick off our journey on the approach to Byodoin Temple near JR Uji Station with a bang at the renowned Uji matcha dessert shop, "Nakamura Tokichi." This place is an absolute legend, trust me! With not just one, but two shops in Uji, the "Nakamura Tokichi Honten" steals the spotlight. Fun fact: it used to be a tea factory back in the Meiji era. Talk about history!
Now, dining here is like stepping into a time machine. You'll soak in the authentic architecture of a Meiji-era tea merchant's residence while indulging in the most heavenly matcha creations. But here's the deal, my friend—this place is no secret. It's crazy popular, and that means one thing: long wait times. Brace yourself for the possibility of queuing up for over 90 minutes. Trust me, though, it's totally worth the wait!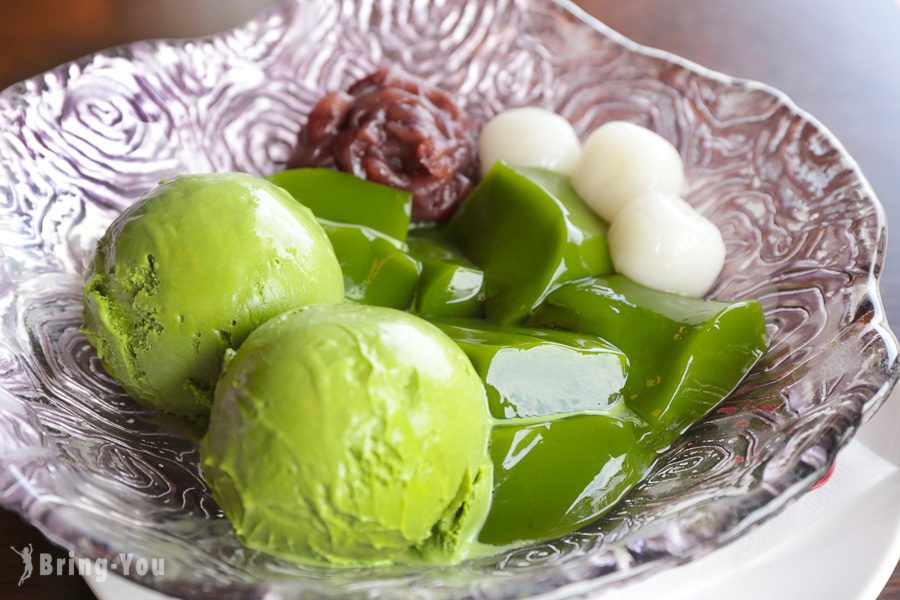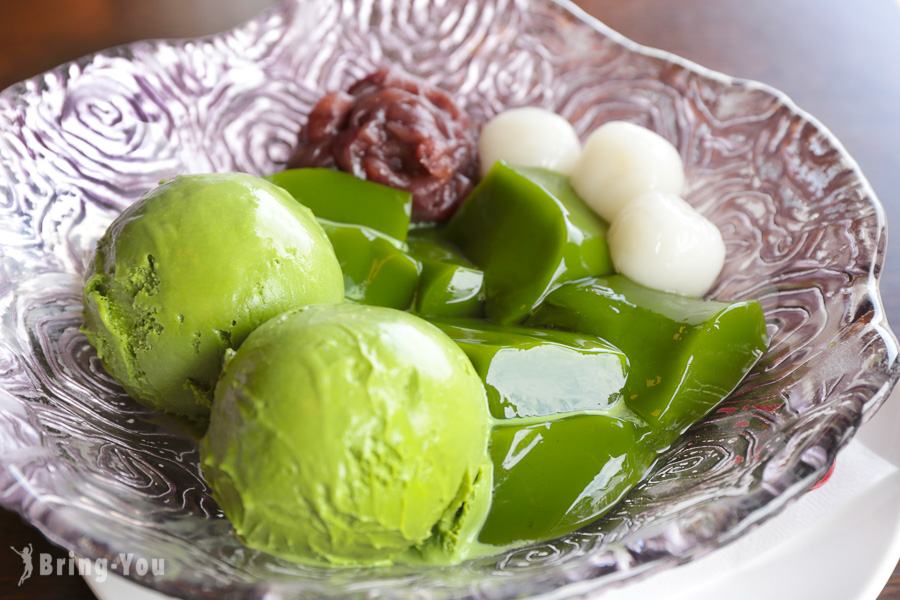 Brace yourself for their showstopper: the one and only "Matcha Jelly." Trust me when I say this treat is all sorts of amazingness!
Imagine this: a luscious matcha jelly bursting with that refreshing matcha goodness. But that's not all! Picture it paired with soft and chewy white mochi balls, plus a generous dollop of dense red bean paste. Can you feel the flavor explosion yet? The bittersweet symphony is absolutely spot on!
But here's the real kicker—the star of the show—the delicate and velvety matcha ice cream. Oh boy, oh boy! With every heavenly scoop, it'll have you exclaiming "oishi" (that means "delicious" in Japanese) like there's no tomorrow. Trust me, it's a taste that lingers and leaves a lasting impression.
So, if you're on the hunt for a matcha dessert that'll blow your mind, Nakamura Fujikichi's Matcha Jelly is an absolute must-try. Get ready to embark on a flavor adventure that'll have you saying "oishi" with every heavenly bite. Your taste buds will thank you, my friend!
Food Review: Unveiling Uji's Delight: Nakamura Tokichi's Epic Matcha Ice Cream Bliss
Mitsuboshien Kambayashi Sannyu Honten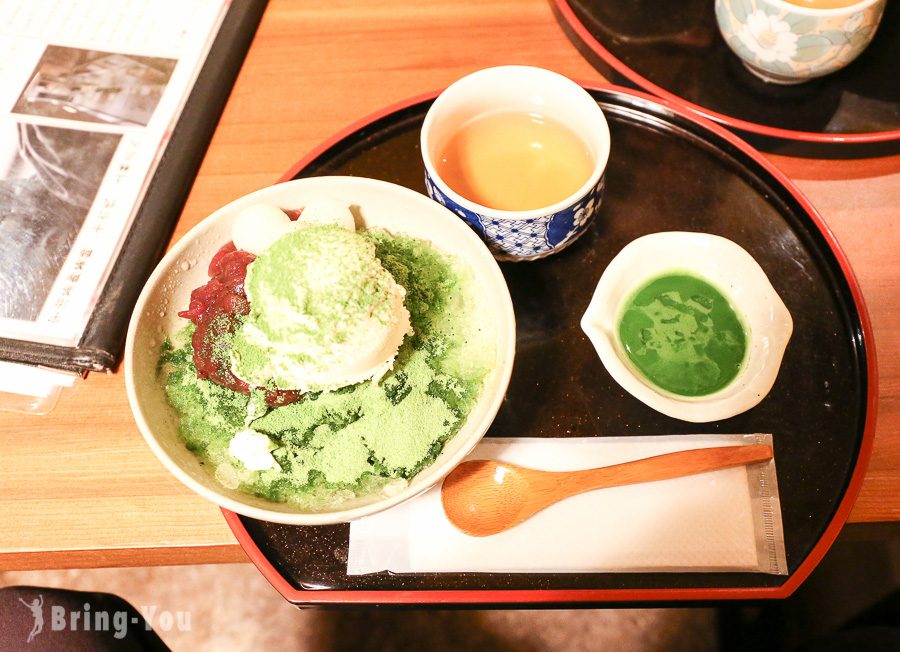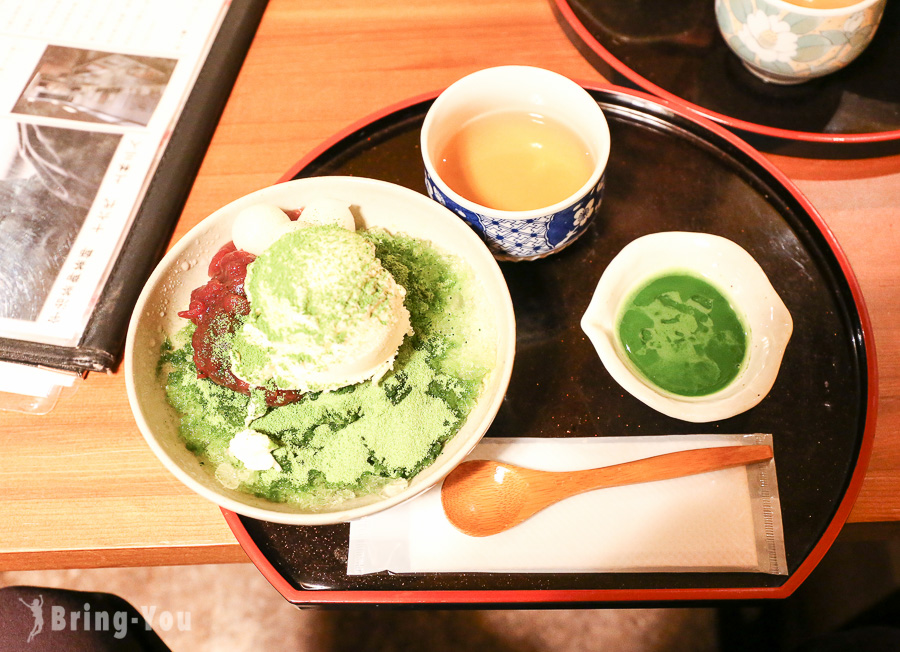 No trip to Uji is complete without a visit to Mitsuboshien Kambayashi Sannyu Honten and immersing yourself in their matcha world. With a history spanning almost 500 years, this renowned tea brand was even favored by the shogun's tea master during the Tenjō era. Step inside the store and be greeted by a delightful array of matcha desserts, along with a tempting selection of matcha powder, tea leaves, and snacks.
Indulge in the velvety richness and smooth texture of Mitsuboshien Kambayashi's matcha, leaving your taste buds enchanted with its lingering fragrance. Don't miss out on the limited edition Mitsuboshien Kambayashi Uji Kinshi and Warabi Mochi – they are absolute must-tries! And imagine savoring these exquisite matcha treats in the historic building, surrounded by the tantalizing aroma of tea and an ancient ambiance that will leave an indelible mark on your memory. Just the thought of it makes your mouth water!
Food Review: Mitsuboshien Kambayashi: Where Matcha Magic Happens in Uji, Kyoto!
Itoh Kyuemon
Store Address: 19-3 Tawara-cho Aramaki, Uji-shi, Kyoto (5-minute walk from Keihan Uji Station), Business Hours: 10:00~18:30
Byodoin Store Address: Byodoin Omotesando, Uji-shi, Kyoto, Business Hours: 10:00~17:00
Uji Station Front Store: 16-1 Ujimonoji, Uji-shi, Kyoto, Business Hours: 10:00~18:00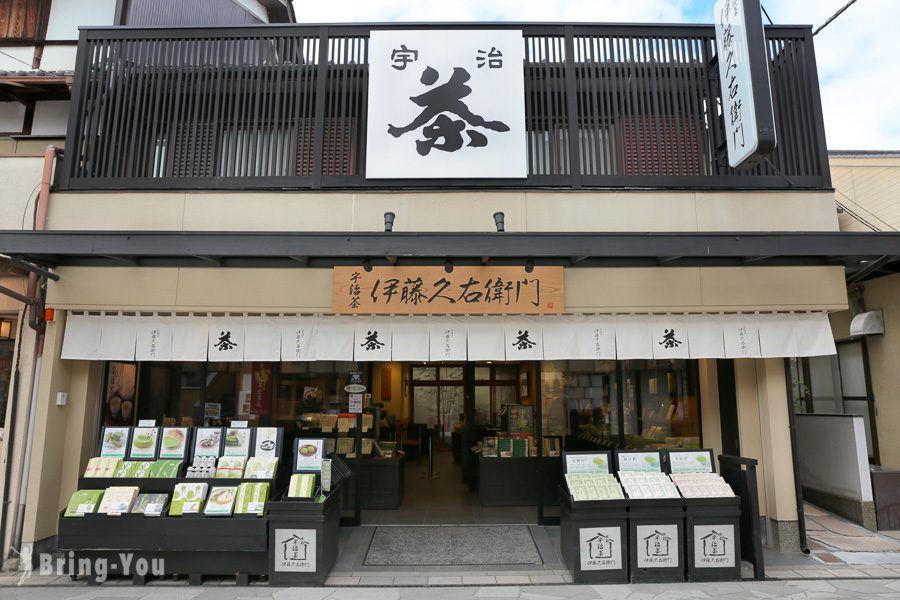 Alright, folks, let me introduce you to the iconic Kyoto Uji Matcha Shop known as "Itoh Kyuemon." This legendary spot, established way back in 1832, is on par with the famous Nakamura Tokichi and should be your top pick when it comes to matcha souvenirs.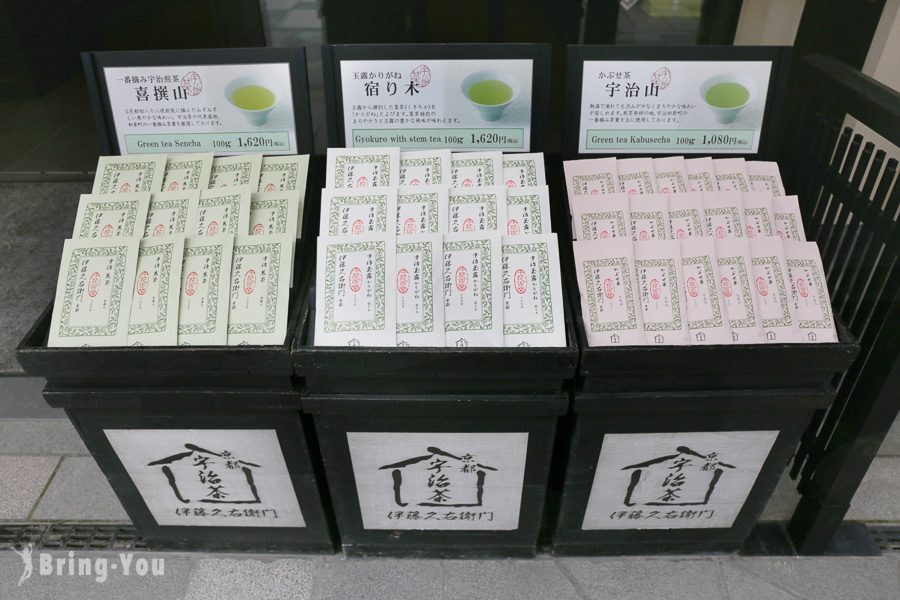 Now, listen up, 'cause Itohkyuemon has not one, not two, but three stores spread across Uji: the main store, the Hieizan store, and the Uji Station store. But hey, pay attention to this important detail—the main store and the Uji Station store are the ones that have those cozy tea rooms you don't wanna miss.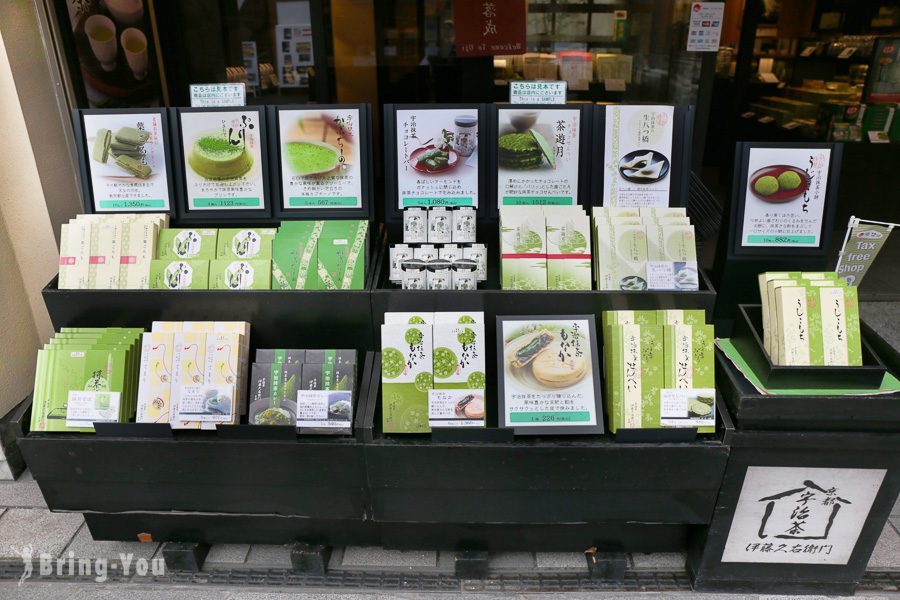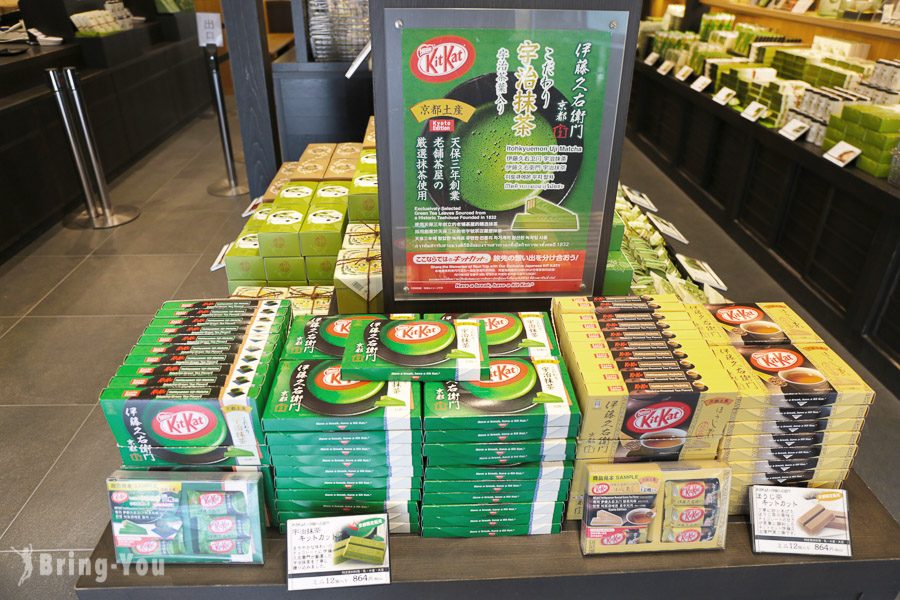 As soon as you step foot into the Itohkyuemon store, get ready for a delightful tea-scented welcome. And let me tell you, their matcha soba noodles are an absolute must-try. But wait, summer visitors, I've got a hot tip for you! Don't, I repeat, don't miss out on the limited-time appearance of Itohkyuemon's heavenly hydrangea parfait. It's a seasonal treat that'll make your taste buds sing!
The Stunning Byodo-in Temple: A Must-Visit Gem in Uji!
Address: 116 Uji Renge, Uji City, Kyoto Prefecture
Transportation: 10-minute walk from JR Nara Line "Uji Station" and 10-minute walk from Keihan Line "Uji Station"
Opening hours:
Garden: 8:30-17:30 (last admission: 17:15)
Hoshokan Museum: 9:00-17:00 (last admission: 16:45)
Inside of Phoenix Hall: 9:10-16:10
Tickets: Adults 600 yen, high school students 400 yen, elementary school students 300 yen, inside of Phoenix Hall 300 yen.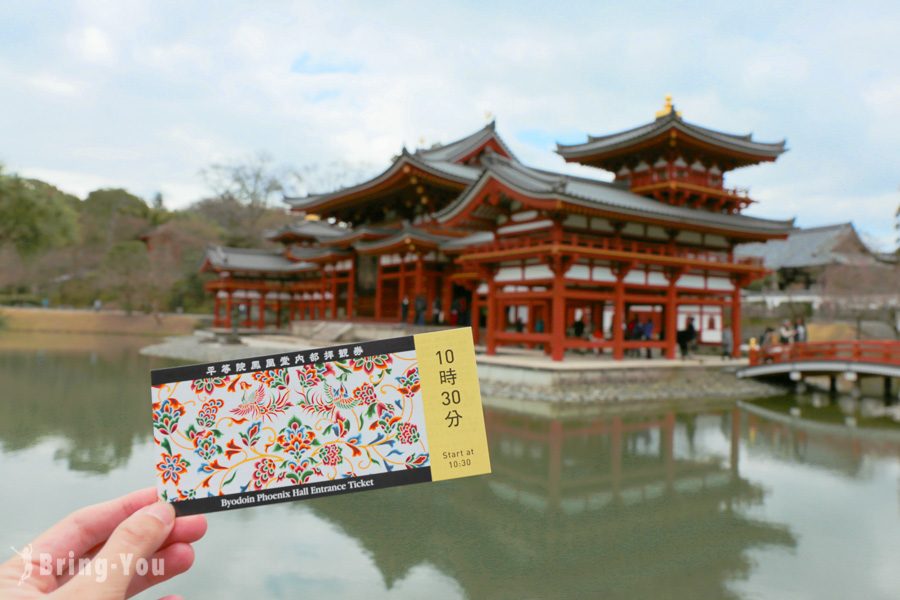 Alright, my fellow travelers, I've got a real treat for you. Brace yourselves for the magnificent "Byodo-in Temple," the true star of the Japanese ten-yen coin. Trust me, folks, this attraction is an absolute must-visit when you're in Uji.
Let me drop some knowledge on you. "Byodo-in Temple" was actually the swanky villa of the main character, Minamoto no Genji, in "The Tale of Genji." Picture this: it was nestled along the picturesque Uji River and originally built way back in the Heian period. Fast forward to 1052, when the ruler Fujiwara no Yorimichi had a brilliant idea. He transformed his old man's villa into a full-blown temple, thus giving birth to the legendary Byodo-in Temple.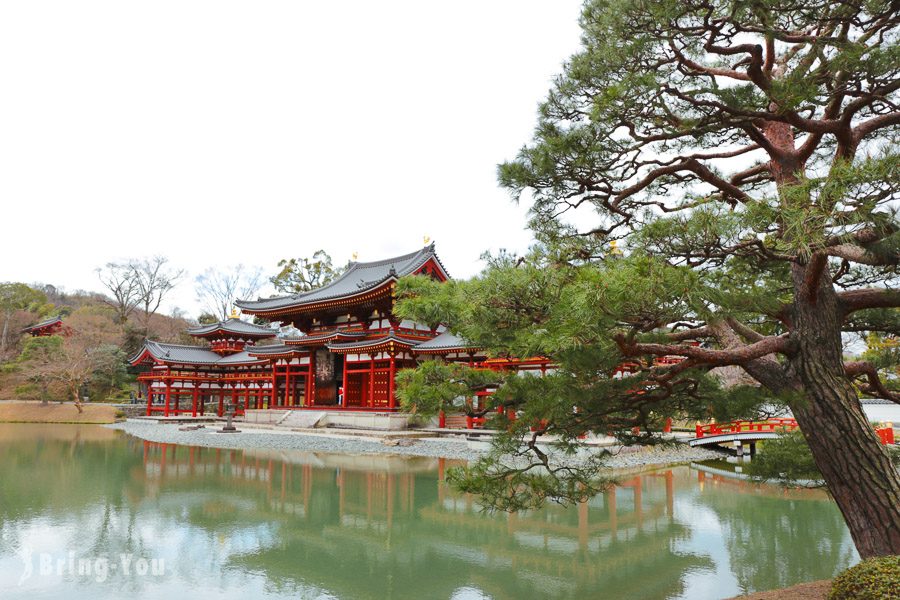 Now, let's talk about the pièce de résistance—the famous "Phoenix Hall." This beauty not only holds a spot on the prestigious list of world cultural heritage sites but also graces the beloved 10-yuan coin. You can't miss it, folks!
Prepare to be dazzled, 'cause that golden copper phoenix perched on the rooftop is nothing short of breathtaking. And guess what? Inside the hall, you'll find the remarkable seated statue of Amitabha Buddha. Here's the kicker—it's carved from a single piece of flat cypress wood using a technique called "embedded wood." That means you won't spot a single joint on this massive Buddha statue. Talk about craftsmanship, right?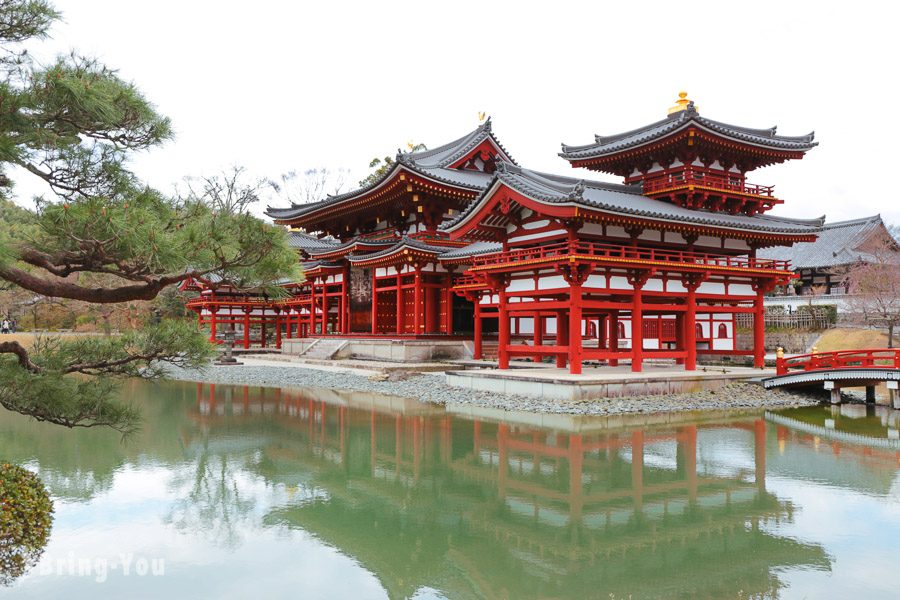 But wait, there's more. Surrounding the seated statue of Amitabha Buddha, you'll be greeted by 52 "cloud-offering bodhisattva statues." These little guys are riding on fluffy clouds and flying high, each striking a unique pose and bursting with vibrant energy. It's like a heavenly gathering of dynamic Buddhas.
Uji Park
Uji Park attractions: Tachibana Bridge, Tachibana Island, Tonoshima Island (塔の島), Thirteen-Storied Stone Pagoda, Uji River Cruise
On the way from Byodoin Temple to Uji Shrine, you will pass through the beautiful Uji Park.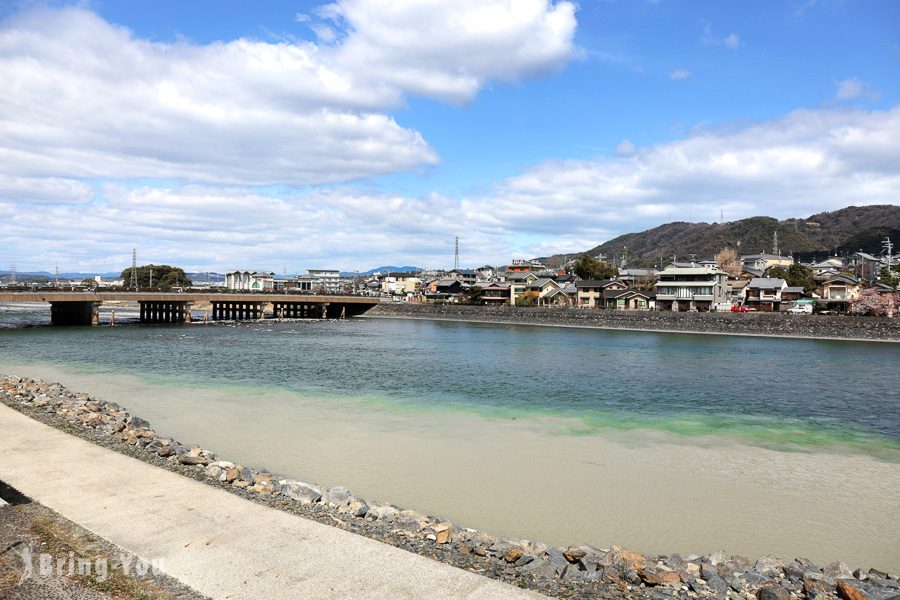 Take a leisurely walk from Tachibana Bridge, and you'll find yourself on a delightful journey to Tachibana Island and Tonoshima Island, nestled along the tranquil Uji River. As you wander through the enchanting surroundings, immerse yourself in the lush greenery of Nakajima Park. It's a haven of verdant trees, inviting you to unwind and embrace the beauty of nature.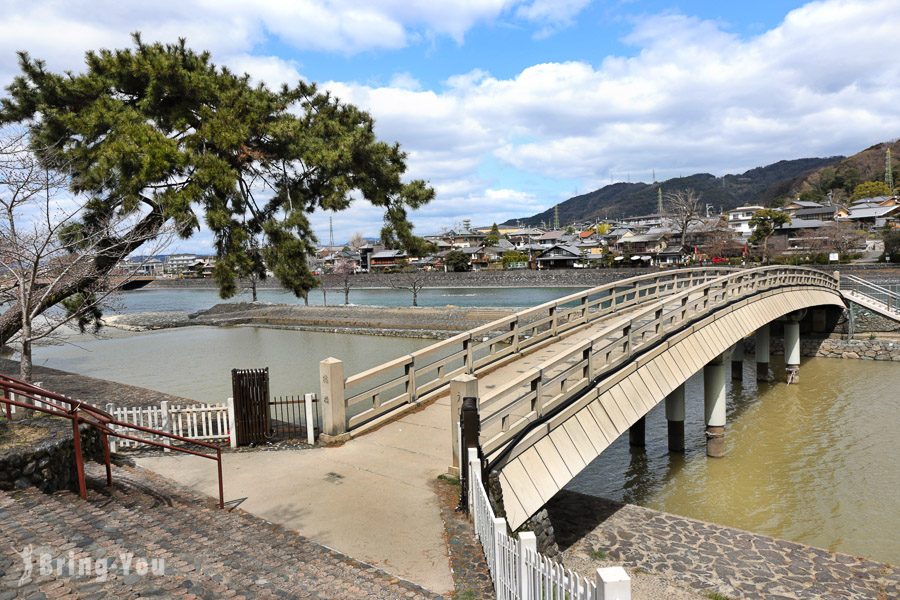 Tachibana Island is linked to Tonoshima Island. On Tonoshima Island stands a thirteen-story stone tower, towering approximately 15 meters high. This magnificent structure is a testament to the pinnacle of stone art during the Kamakura period and holds immense cultural significance as an important heritage site. Originally erected by devoted monks, the tower served as a place of reverence and offerings to the spirits of the fish.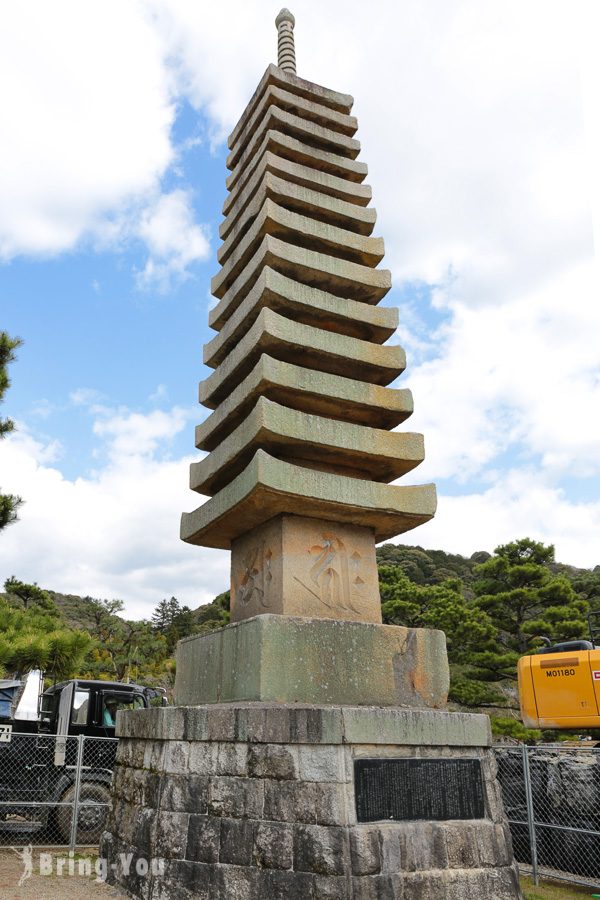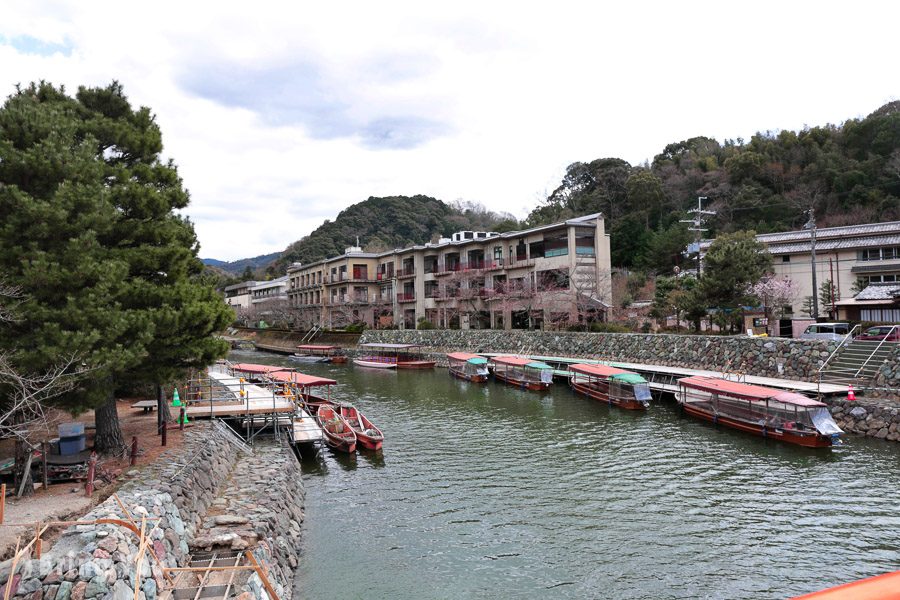 To truly immerse yourself in the changing seasons of the Uji River, consider embarking on a scenic Uji River cruise. Drifting along on the boat, you can leisurely soak in the picturesque surroundings. While any time can offer a pleasant experience, I must say that the cherry blossom season is particularly enchanting, showcasing the river's beauty in full bloom.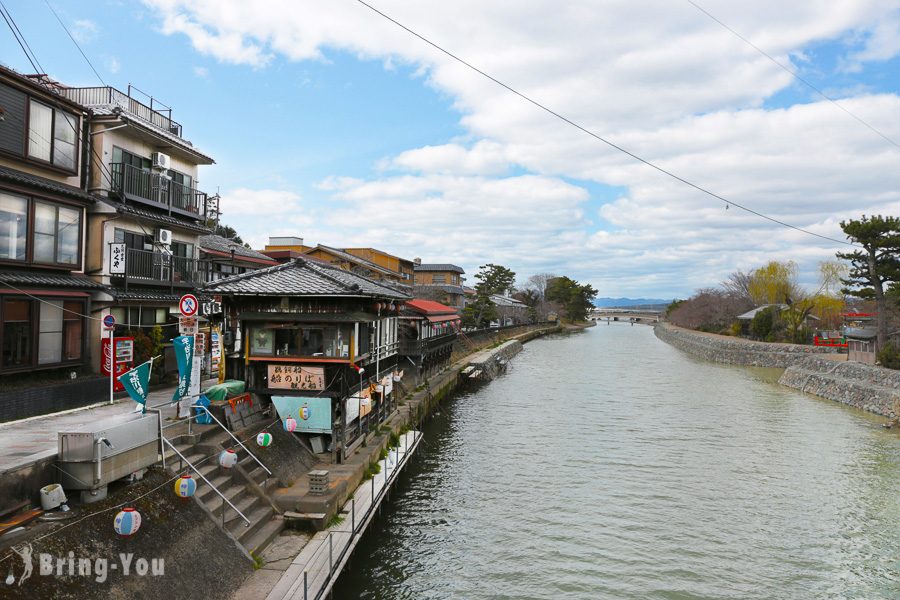 Unintentionally, my feet carried me to the Asagiri Bridge. Its vibrant orange-red structure immediately catches the eye, and following its path will take you to the entrance of Uji Shrine.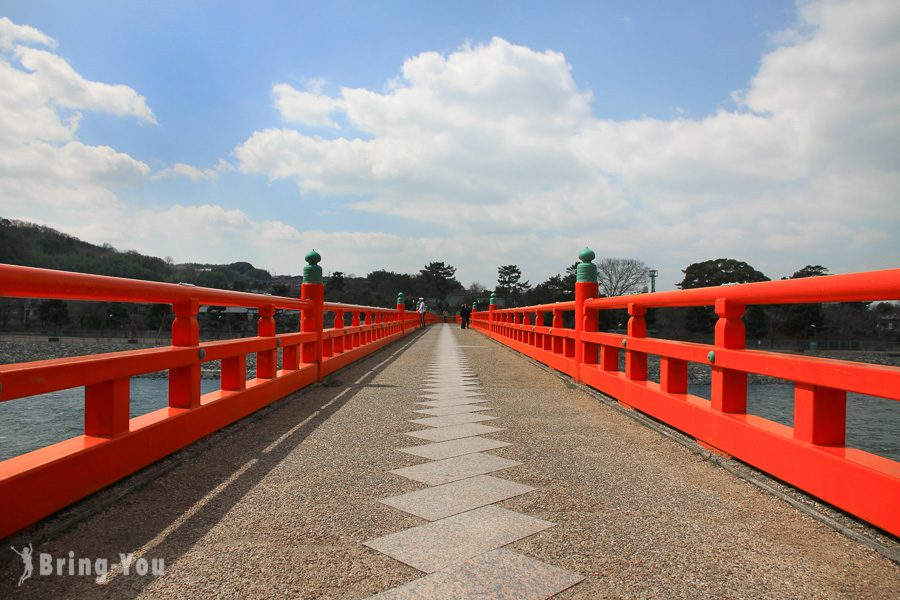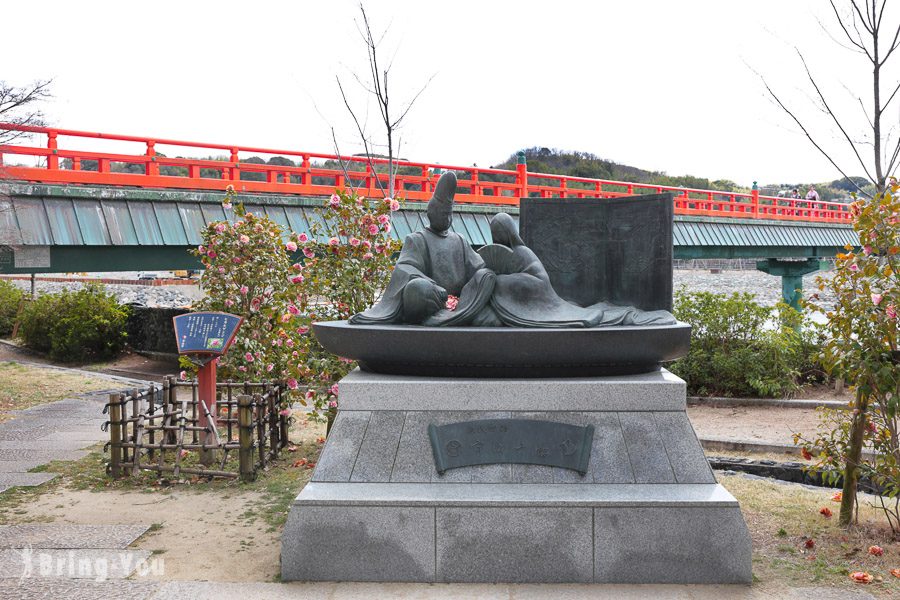 Ujigami Shrine and Uji Shrine
Address: 59 Ujiyamada, Uji-shi, Kyoto
Transportation: About 15 minutes walk from JR Nara Line "Uji Station", about 10 minutes walk from Keihan Line "Uji Station"
Admission: Free
Opening hours: 09:00~16:30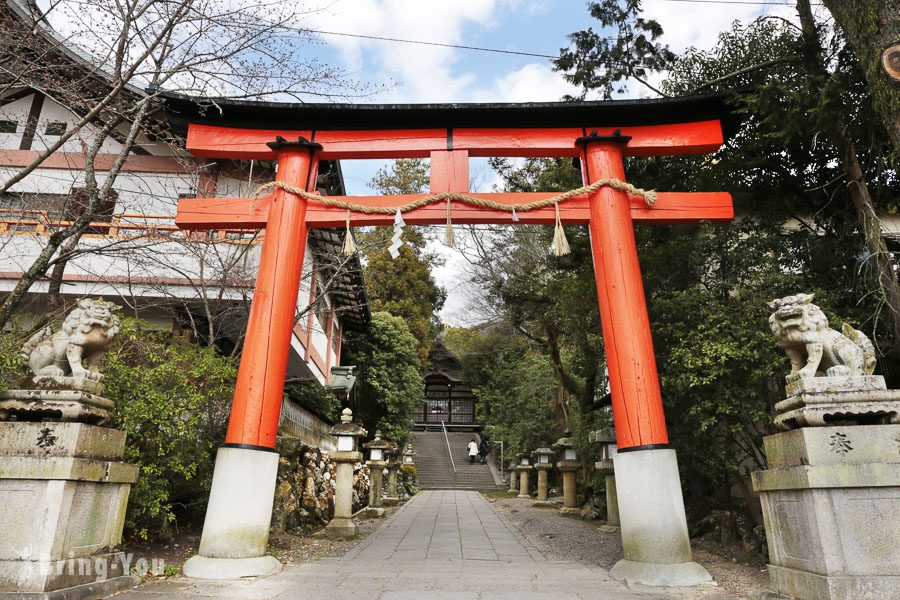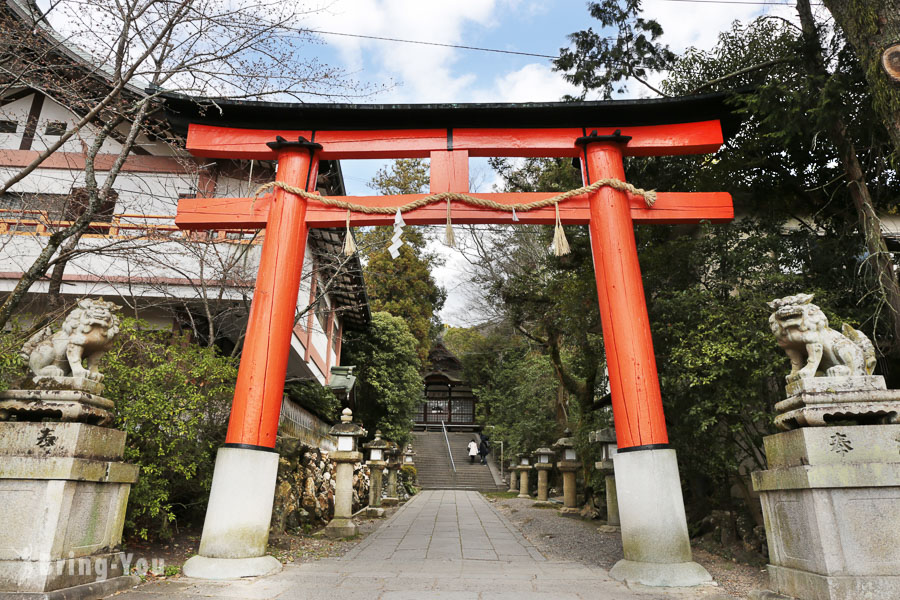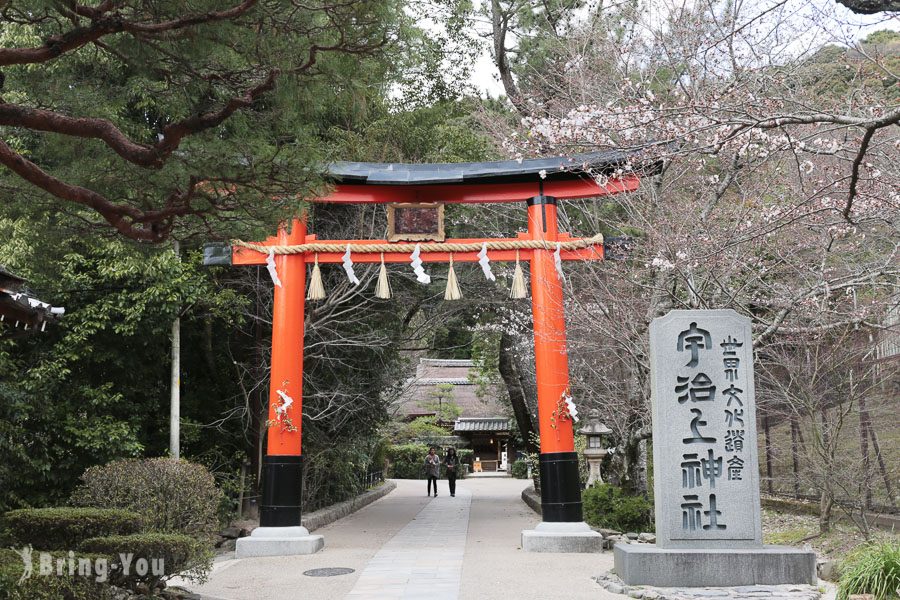 From Asagiri Bridge, ascending towards Uji Shrine and continuing north, you will reach "Ujigami Shrine." Despite its modest size, Ujigami Shrine was designated as a World Cultural Heritage site in 1994. Upon entering the shrine's entrance, you'll encounter the worship hall, dating back to the early Kamakura period. Adjacent to the hall is the sole surviving "Kirihara Spring" among the Uji Seven Famous Springs. Delving deeper, you'll discover Japan's oldest main hall.
Read More: Ujigami Shrine and Uji Shrine: Japan's Oldest Shrines vs. Cute Rabbit Omikuji
More Uji Attractions
The above is a one-day itinerary for visiting Uji in every season. Once you've explored Ujigami Shrine, you can head back to Uji Station for your return journey. However, if you visit Uji during the maple or hydrangea season, make sure not to miss these must-see attractions:
Uji Maple Viewing Spots: Koushouji Temple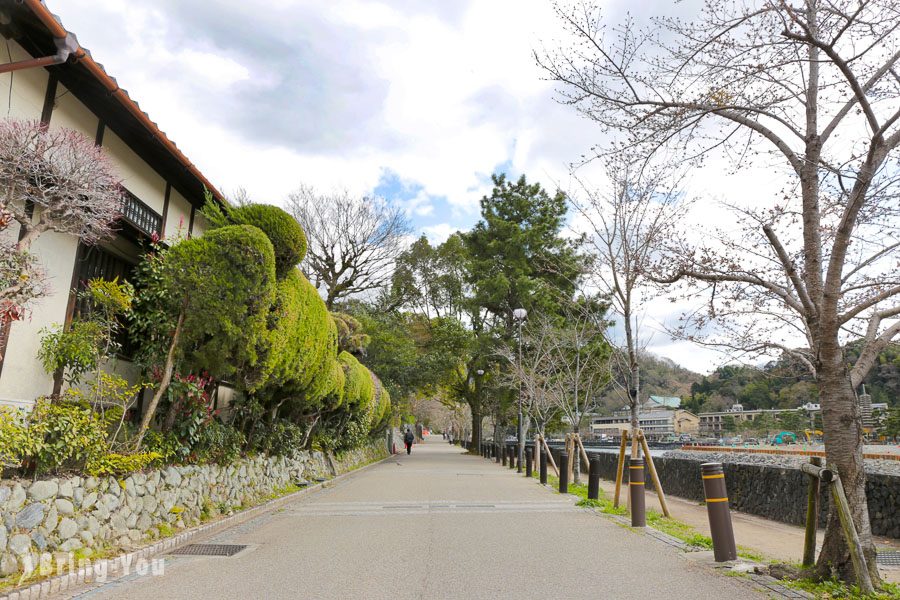 Tofukuji Temple and Arashiyama are like the go-to places for checking out the beautiful autumn foliage in Kyoto, but let's be real, they're always packed with people. If you're after a more tranquil and serene experience, I've got just the spot for you: Koushouji Temple in Uji.
Here's the deal: Once you've crossed Asagiri Bridge in Uji Park, take a right turn and keep strolling without heading to Uji Shrine. Before you know it, you'll stumble upon the entrance of Koushouji Temple. And oh boy, you can't miss the maple leaf tunnel on the Kotozaka slope outside the temple—it's straight out of a romance flick!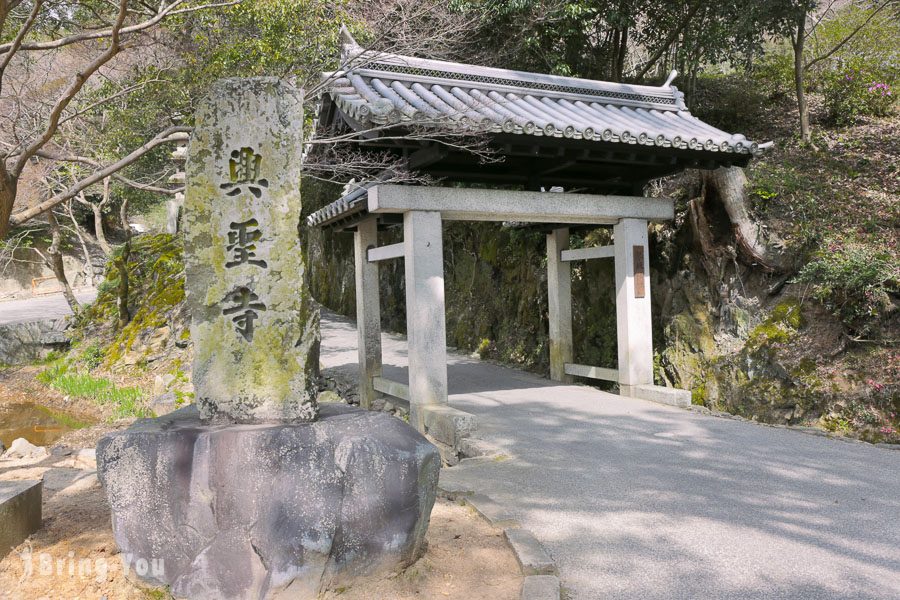 Koushouji Temple has a strong Zen atmosphere.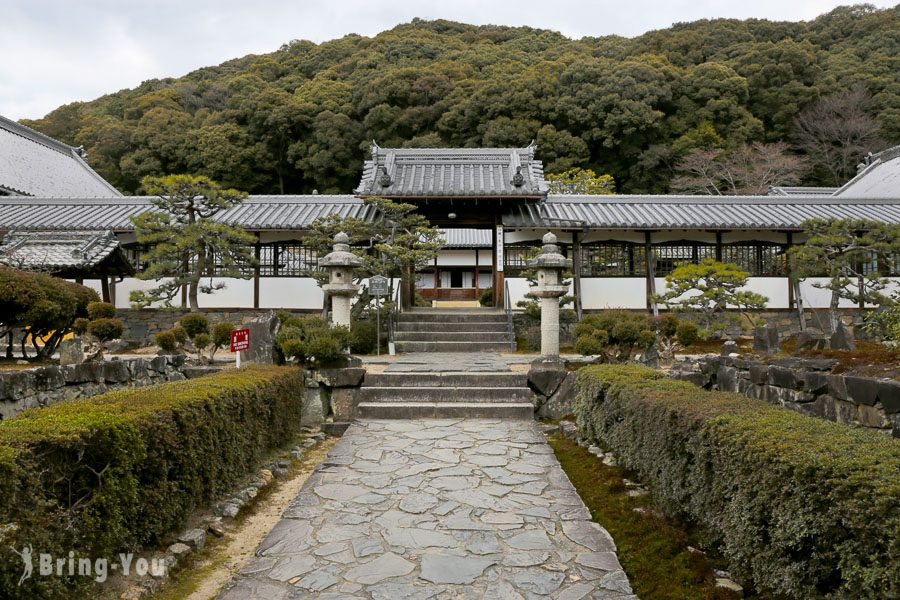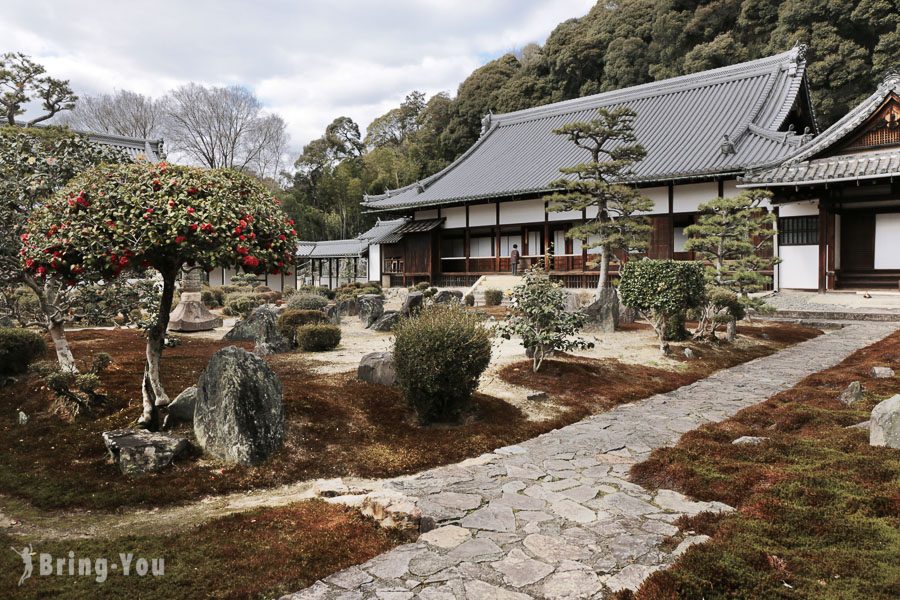 Uji Hydrangea Sightseeing Spot: Mimurotoji Temple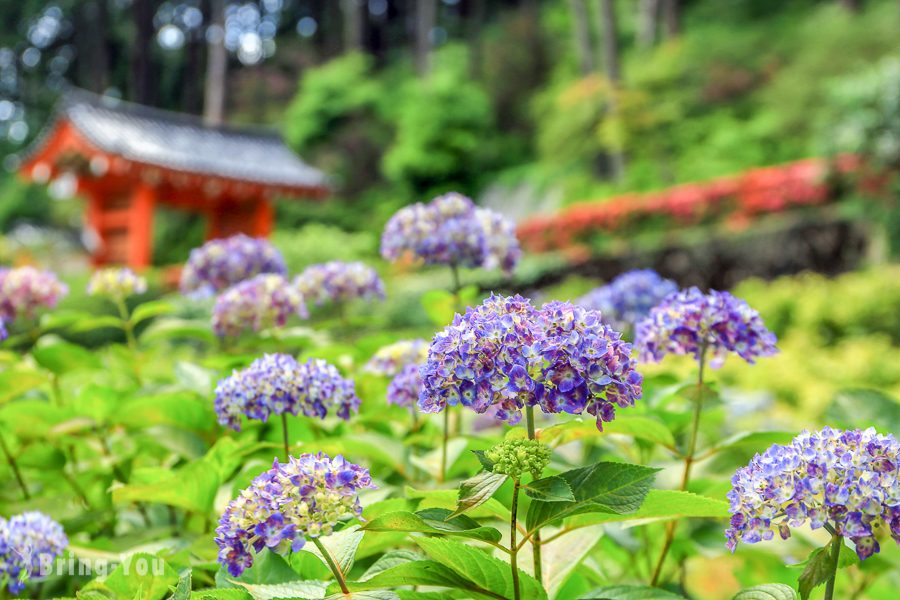 When late May rolls around and June kicks in, Kyoto puts on its rainy season hat, with raindrops pouring down non-stop. But hey, in the midst of this gloomy weather, something magical happens—the stunning hydrangeas (あじさい) come out to play. If you're keen on witnessing a kaleidoscope of colorful hydrangeas in full bloom, mark your calendar for a visit to "Uji Mimuroto-ji Temple." Trust me, it's one of Japan's top three spots for admiring these beauties, so don't let it slip through your fingers!
Read More: Mimurotoji Temple Hydrangea Garden: Visit One of Japan's Three Famous Hydrangea Spots
Uji can be combined with other Kyoto attractions to play together
So, here's the lowdown on my suggested one-day Uji adventure. Pay close attention to the restaurant section, as it's a compilation of the absolute best from my four visits to Uji. If you're short on time and can only spare a day or even just a few hours, I'd say pick one spot to indulge your taste buds. When it comes to Uji matcha shops, I won't play favorites because they each have their unique charm, ya know! By the way, Uji is conveniently situated along the Keihan Railway, making it a prime candidate for combining with other awesome Keihan Railway attractions for a full day of exploration.
Everything You Need to Know about Kyoto
Explore more of our adventures around Kyoto:
Simplify Your Kyoto Trip