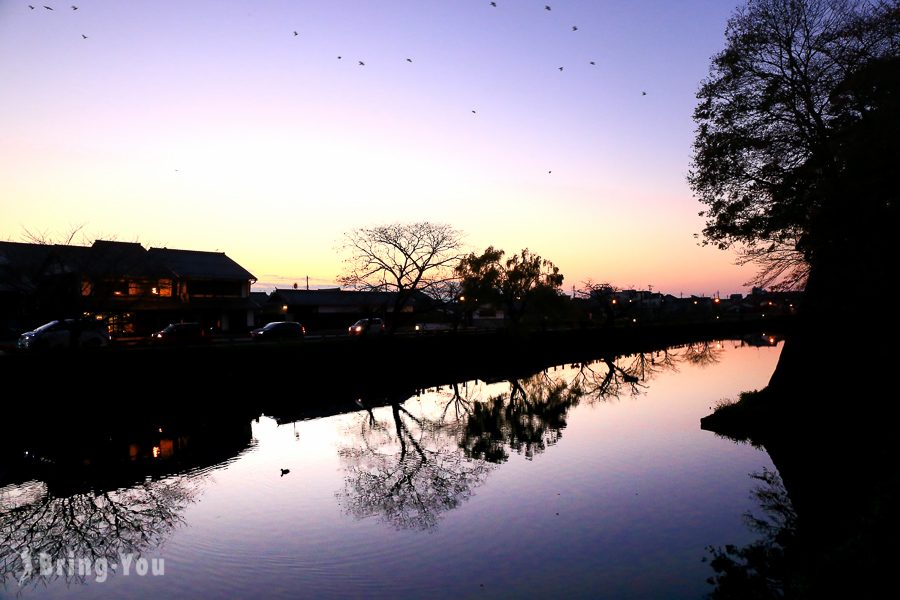 With such a huge reputation and a long-established history, Kyoto quickly became one of the leading destinations in Japan. In 2019 alone, the Kyoto Prefecture beckoned some 87,9 million visitors. Given an insanely high number of tourists, it's hard to say that Kyoto is a lesser-known city!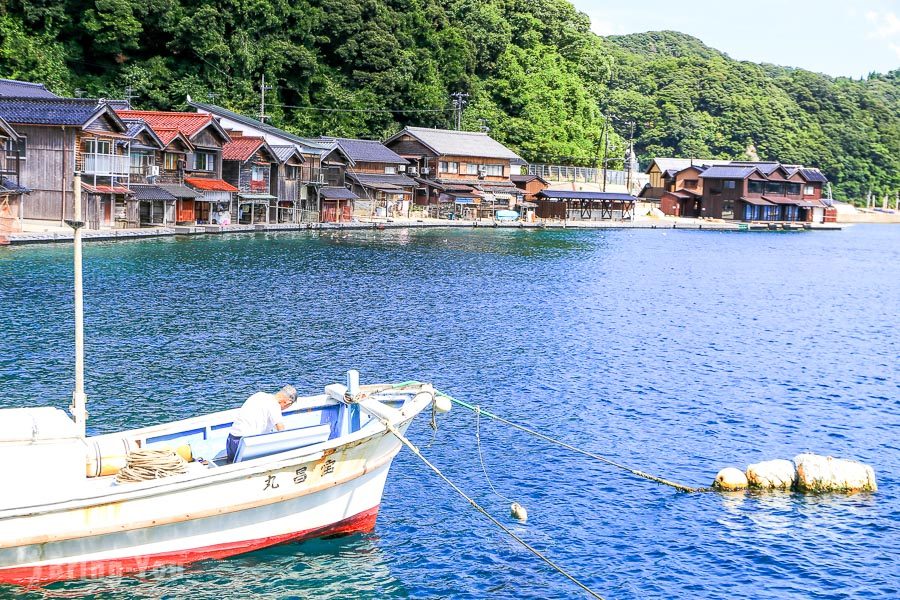 Well… that was what we thought until we uncovered ten other places that are still under the tourists' radar!
We're not saying those spots are completely hidden. Apparently, you will find some visitors dropping by, but the good news is that you won't have to elbow out any of them.
As a city of holy shrines and historical sites, Kyoto is no short of off-the-radar temples and shrines with an impeccable natural beauty that you can't see from other touristy spots.
Without any more gibbering, please dive right in to see where these spots are located and what we like most about them!
Rurikoin Temple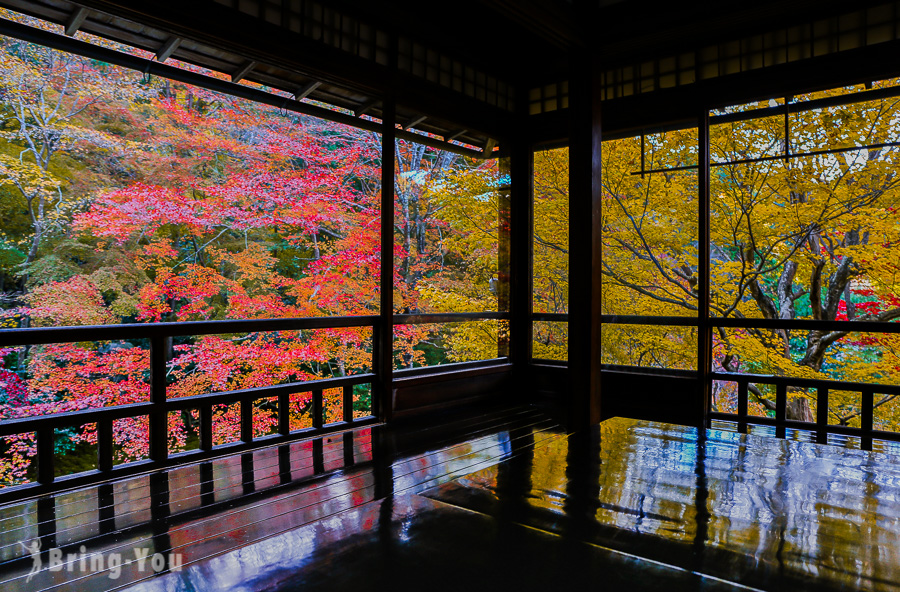 The height of Rurikoin Temple comes from the extreme serenity wrapping around you. Located at the base of Mount Hiei, Rurikoin Temple offers some of the best views over the river and the sweeping wraparound vista.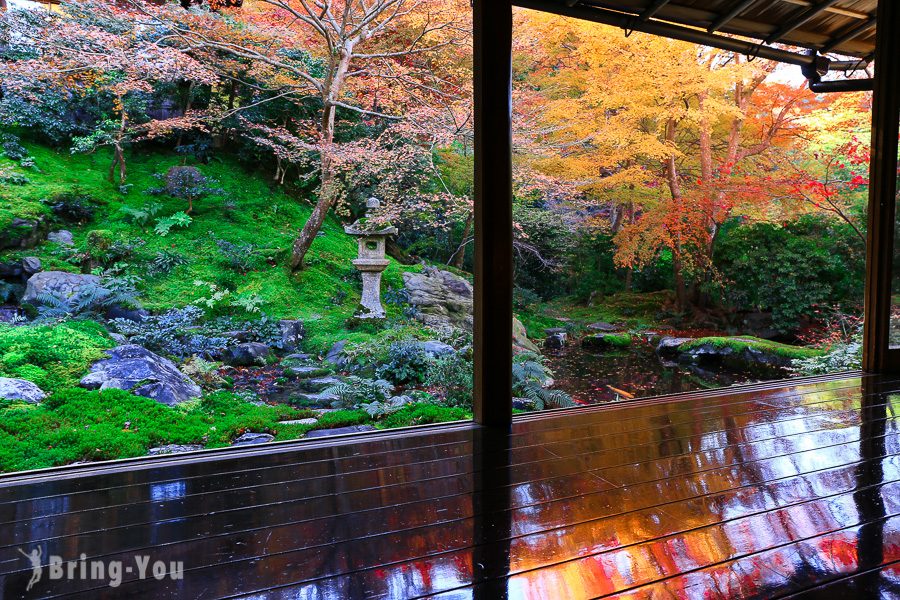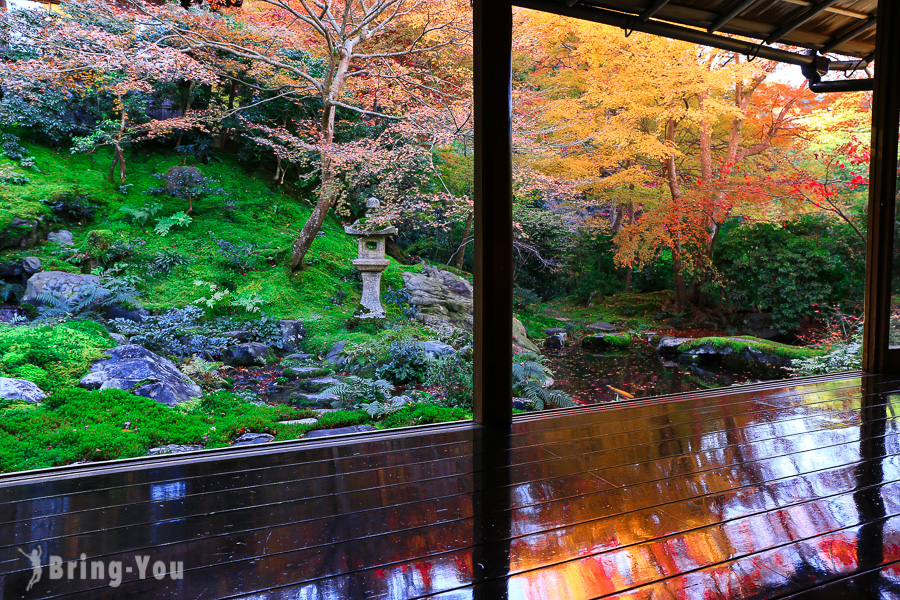 Given such proximity to the core of Kyoto, it's amazing to find a great escape from the hustle of Kyoto's main streets to unplug and cleanse your mind. Our favorite thing to do at Rurikoin Temple is sit back and marvel at the reflection of the autumn leaves in the water.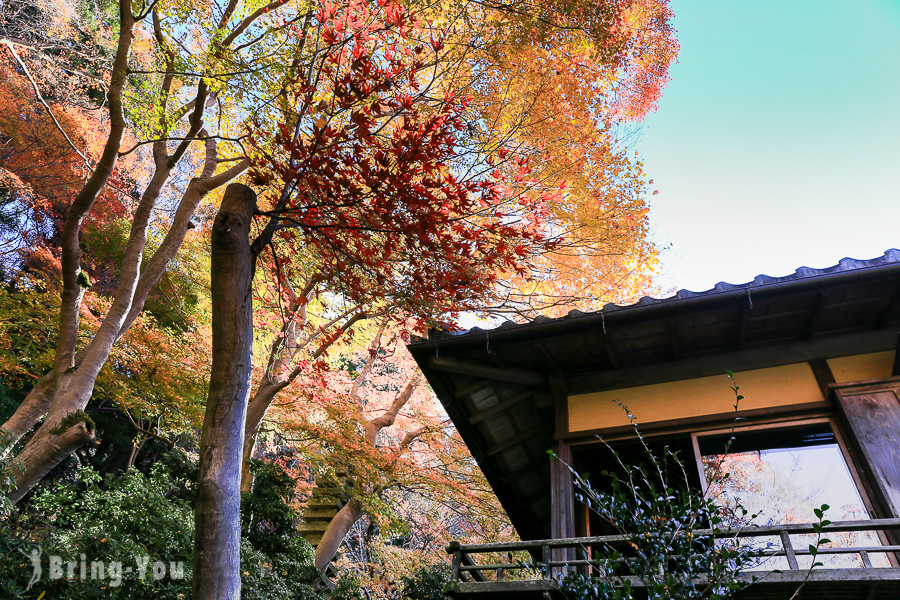 Rurikoin Temple is open in spring and autumn. But who's here to argue? Those are the best seasons to visit Japan anyway!
Kodai-ji Temple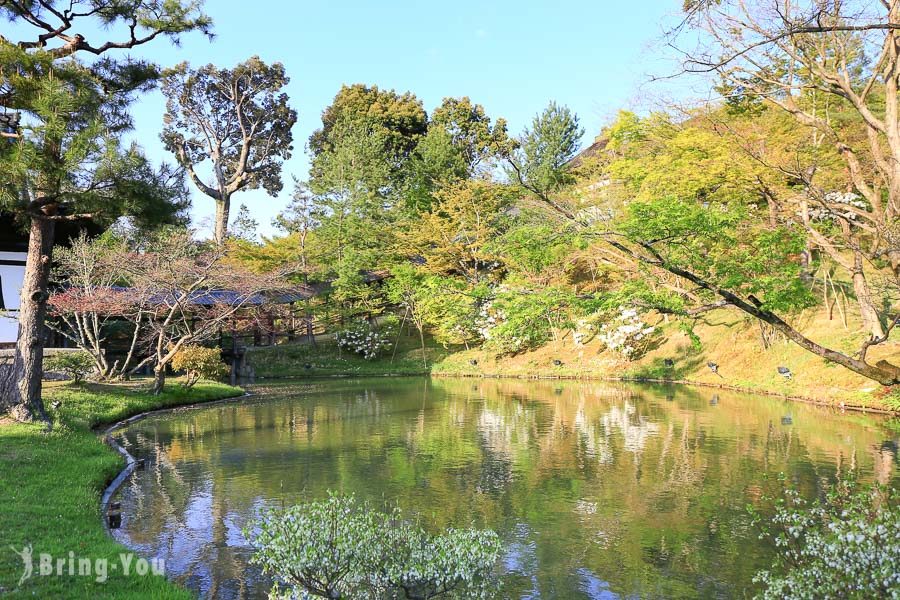 Paying tribute to Toyotomi Hideyoshi, a feudal lord, and politician known for his contributions to the political unification of Japan, Kodai-ji Temple is a beautiful medley of Japanese culture and traditional architecture.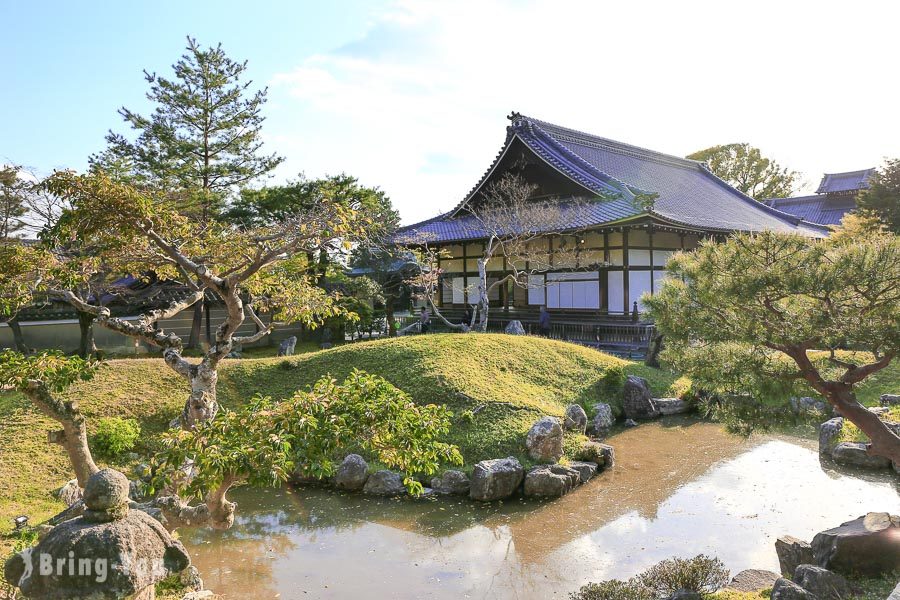 Kodai-ji Temple is often a neglected site. That's one of the main reasons why you barely see an insane crowd taking over its large grounds. Given such a bustling and popular place like Kyoto, catching such a peaceful place like Kodai-ji with stellar corners full of natural charms is a joy itself.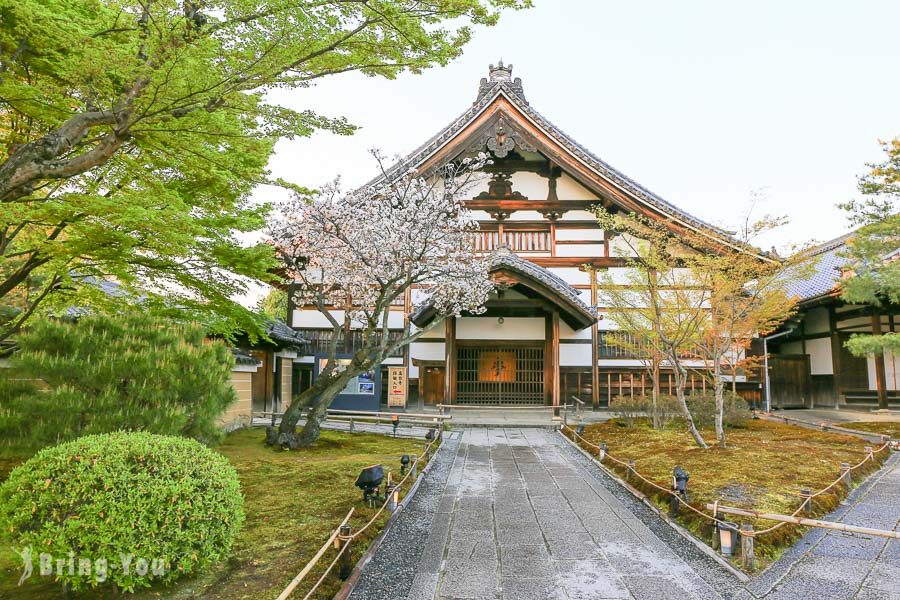 The entire ground of the temple is blanketed with a manicured garden, delightful ponds, and a network of graved pathways. As you follow the tree-framed pathway that leads to the wooden buildings inside, you'll see cherry blossom trees planted all around, promoting a decent view of Daiun-in Temple and its unique Gionkaku tower.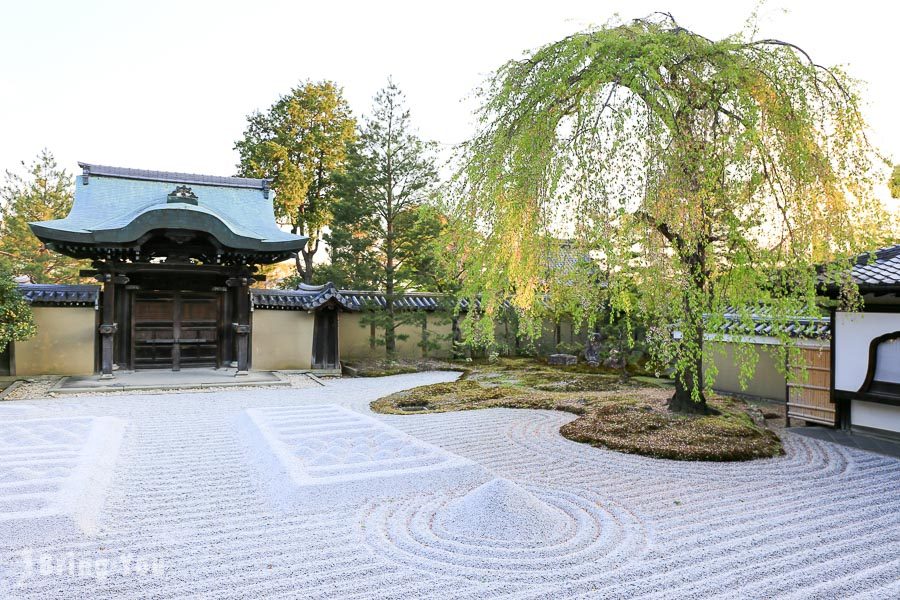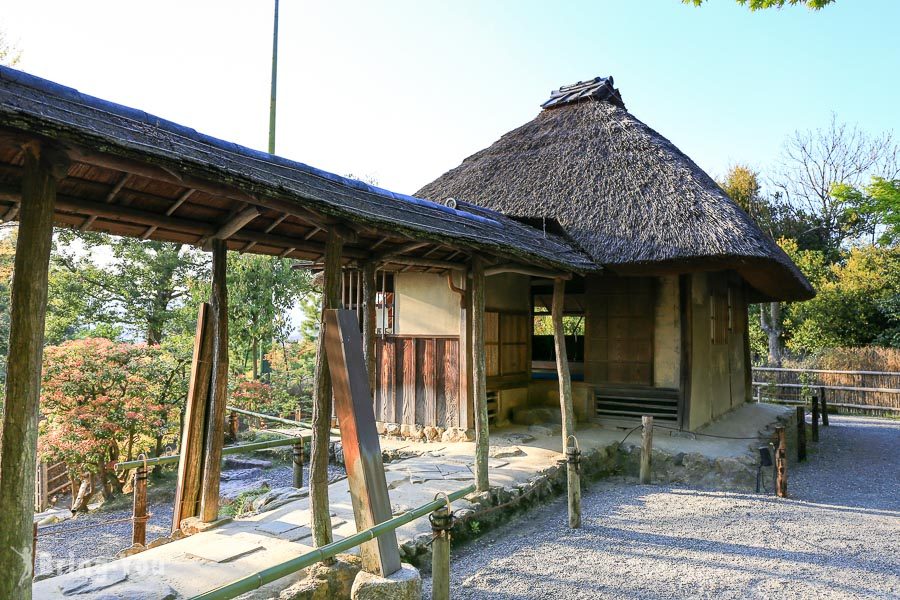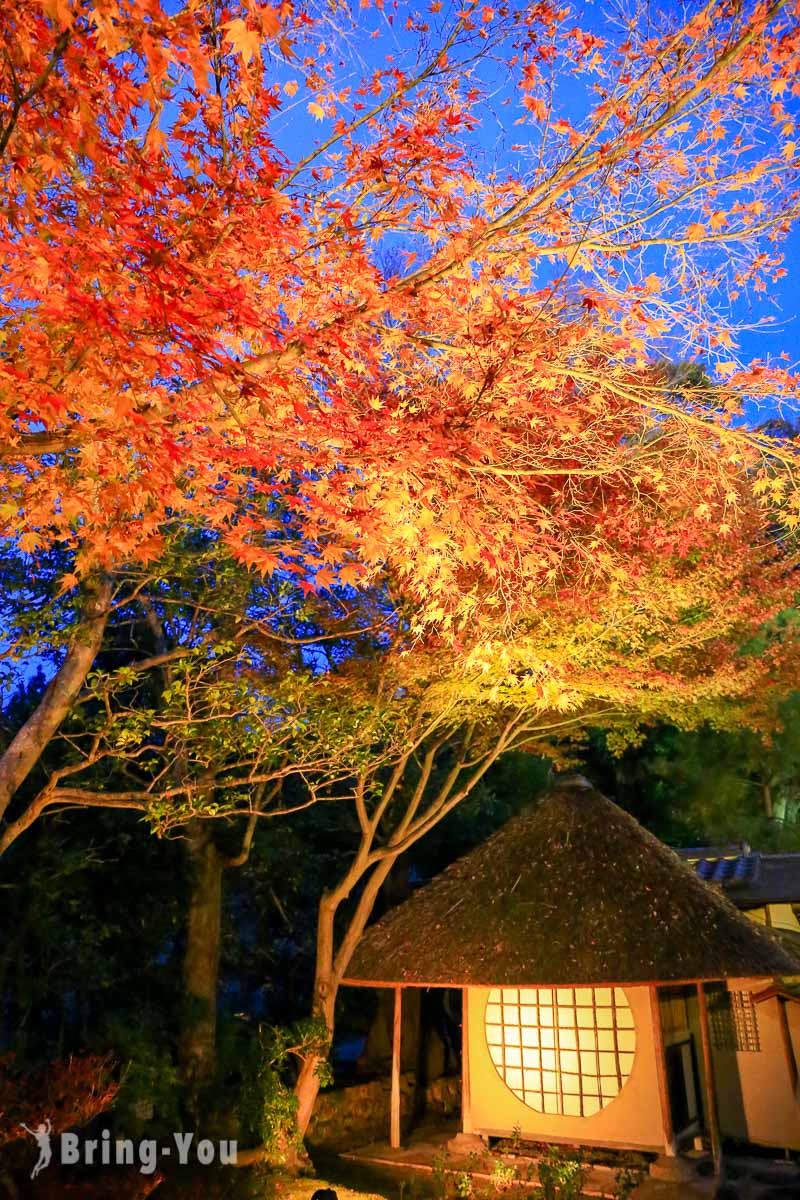 One of the coolest spots we were impressed to admire was the Iho-an (Cottage of Lingering Fragrance). This is a tea ceremony room with a strong impression of Japanese historic tea houses.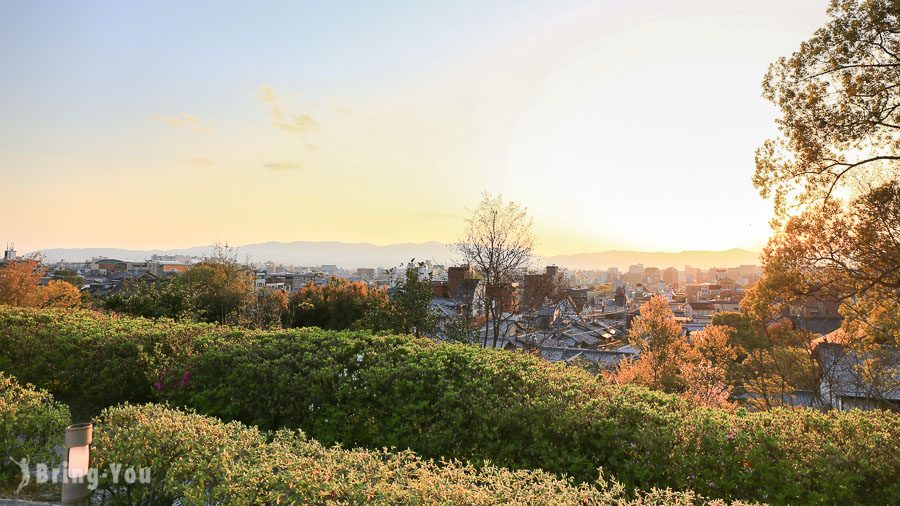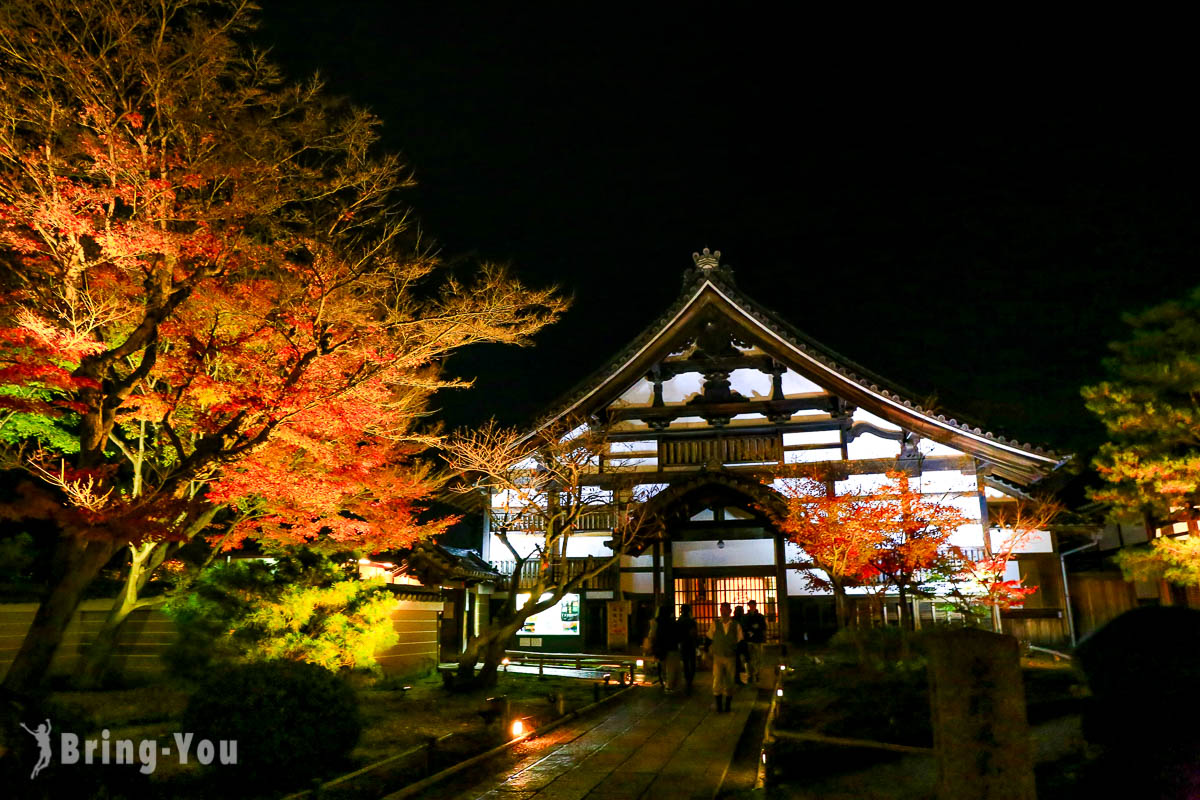 Kurama-dera Temple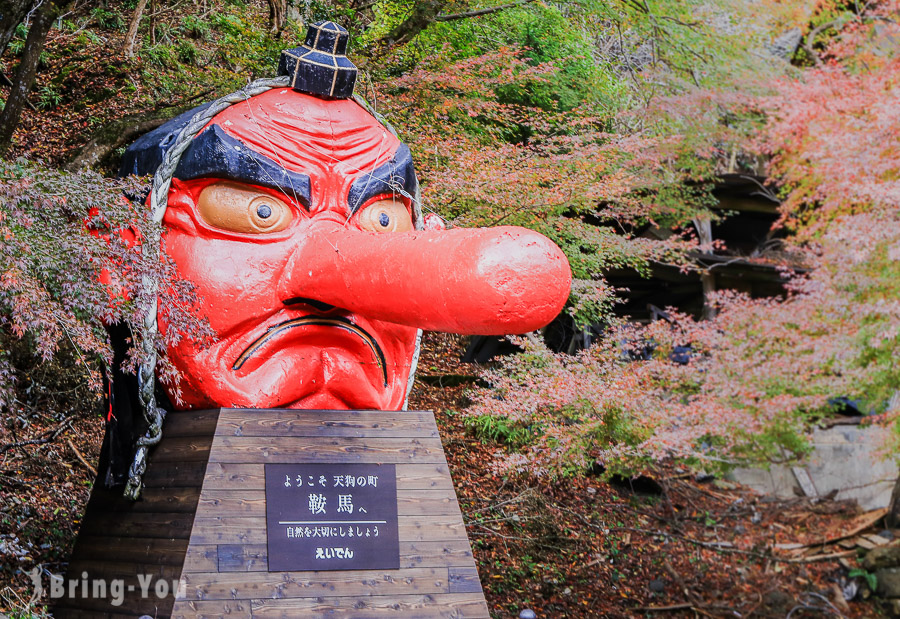 Tucked away far north of Kyoto, Kurama-dera Temple provides a home base to some of the national treasures of Japan. The stairway leading to the shrine is completely consumed by the utmost greenery and the massive mountain range behind it.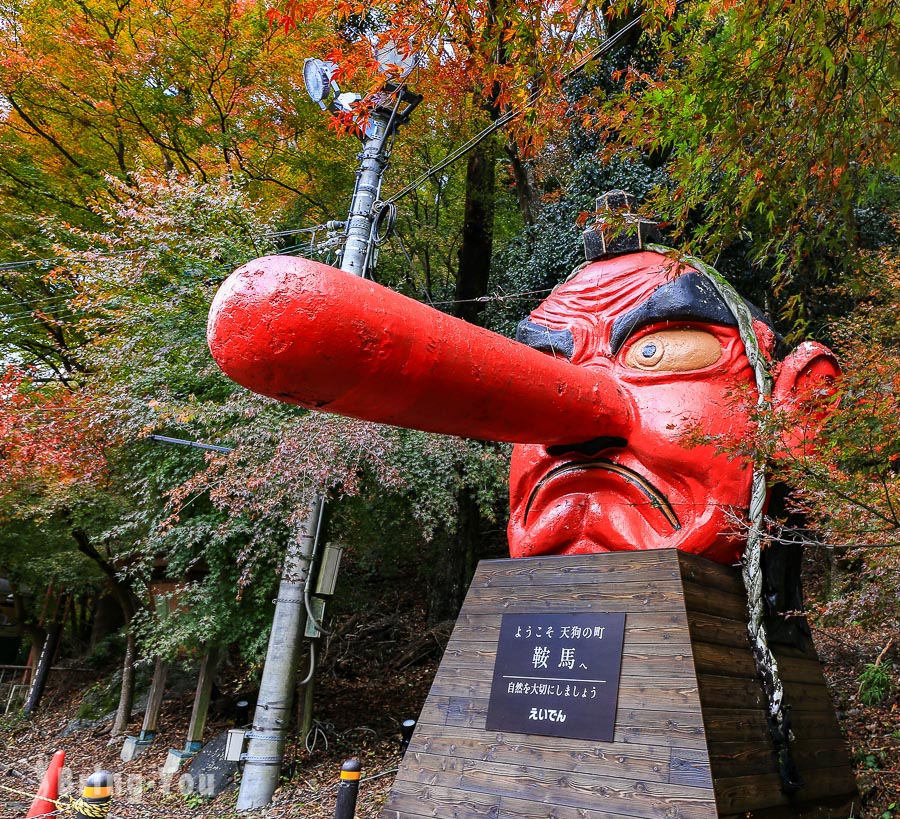 One of the major attractions that beckon everyone's attention is a collection of Tengu, a long-nosed legendary creature that represents to ancient people the mysterious power of mountains. Tengu usually comes out with an angry, fiery red face and raising eyebrows. There are large statues of Tengu inside Kurama-dera Temple perched above a solid stone base.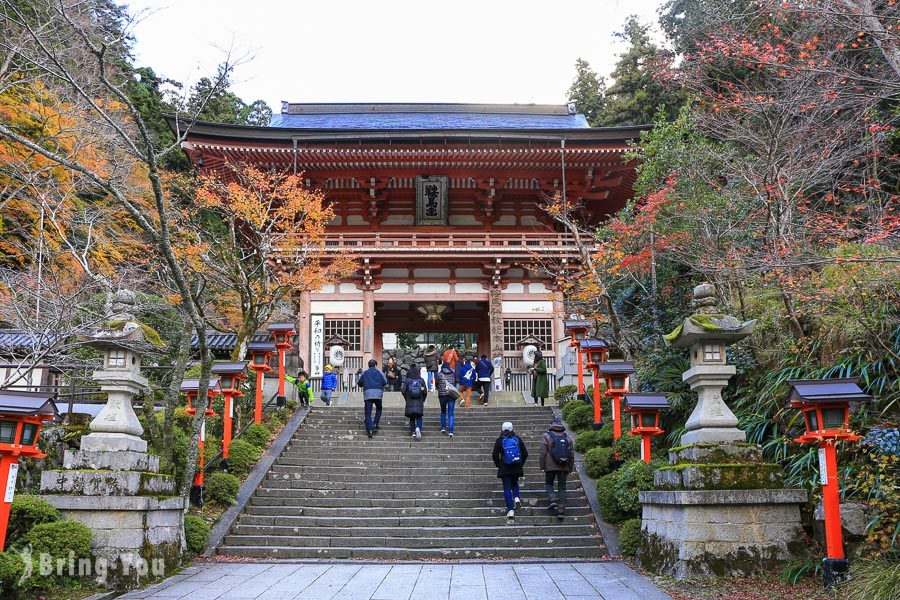 Kurama-dera Temple is a great place to visit all year round. But we guess summer is the best season to see the soft sunlight piercing through the branches.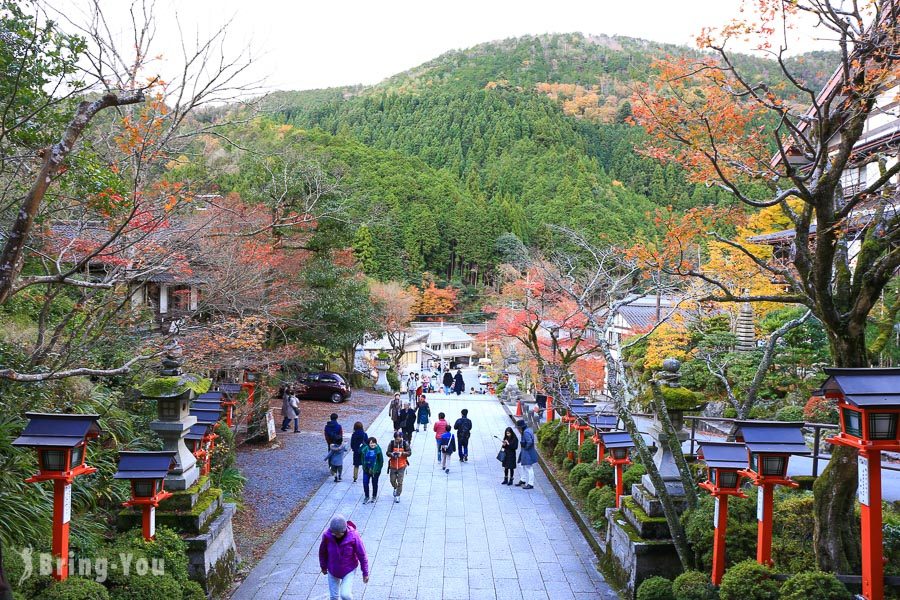 The scenery leading to the temple is just amazing. It's so rustic and full of trees that makes a perfect place for a forest bathing walk.
Kifune-jinja Shrine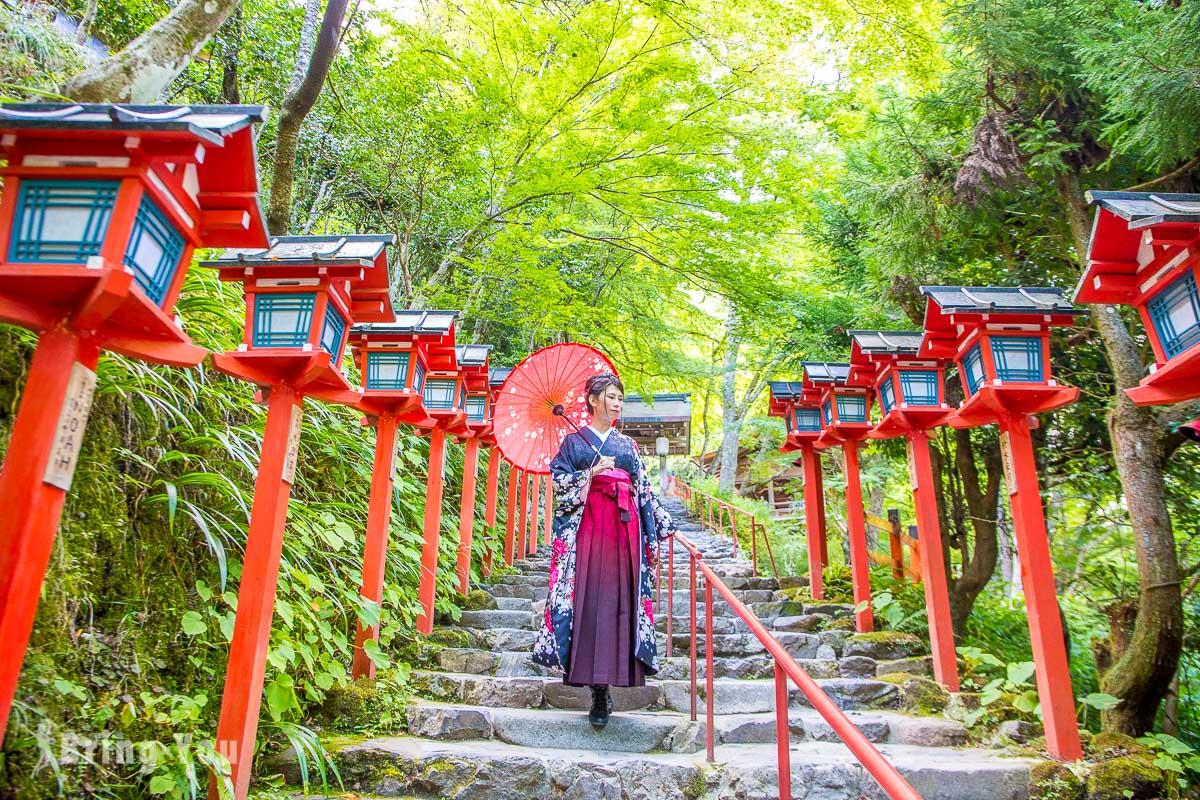 Kifune-jinja Shrine is not completely hidden, but still a long shot to become the most visited shrine in Kyoto.
Do you know what makes Kifune-jinja unique in its own way?
The dramatic and mystic beauty when it's snowing, peppering white tiny clouds on the top of the trees while it's dimly lit along the stairway!
One of our favorite spots to snap some shots is in the middle of the stone staircase during daytime when it's shaded by the greenish leaves and red lightboxes are dotted along the way.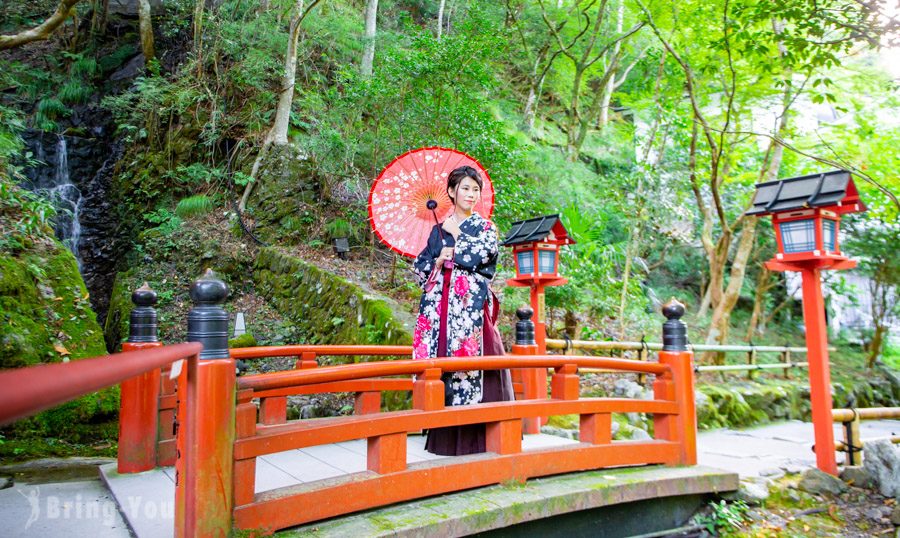 Blended into the rugged mountainside setting, Kifune-jinja Shrine is famous for the light-up in autumn. During this time, buses coming from and to the shrine are packed with people. To get to Kifune-jinja Shrine, you will take a bus to Kifune Shrine at the Kibuneguchi Station.
Seimei Shrine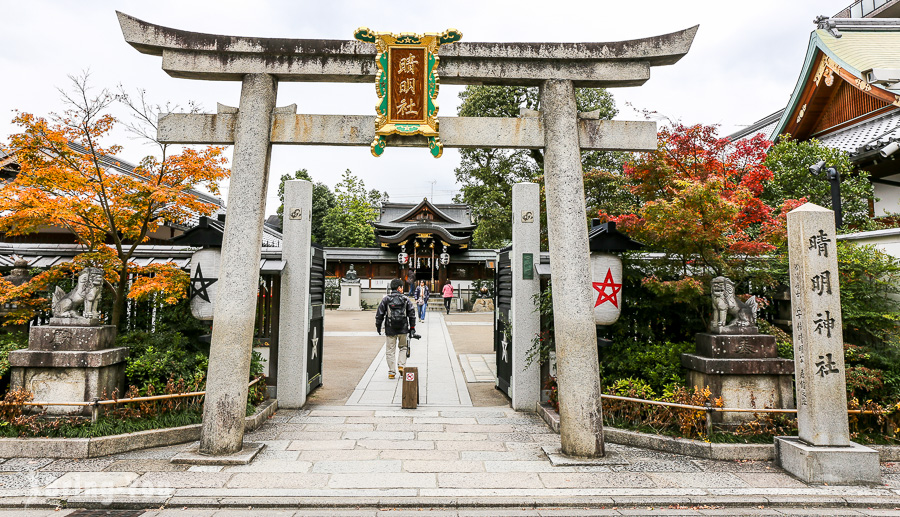 Seimei is not a big, touristy place. Most of the people you see are local visitors.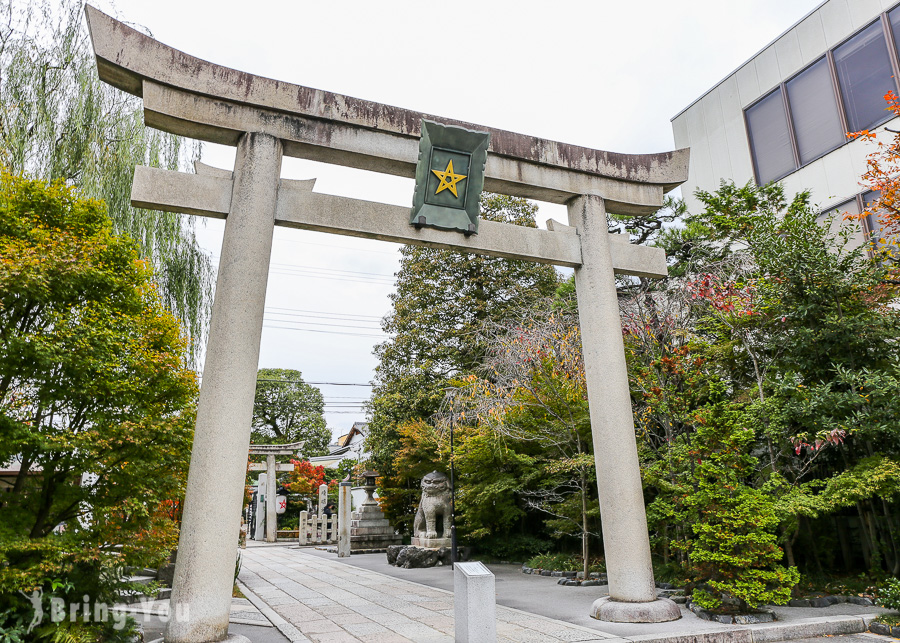 If you're a fan of Japanese manga and movies, you've surely heard of Abe no Seimei! He's portrayed as a very powerful magician, to whom Seimei Shrine pays tribute. The height of Seimei Shrine doesn't come from the stunning scenery swathing around it, but the background story of Abe no Seimei himself. So we highly recommend a short visit here if you're into Japanese history and culture!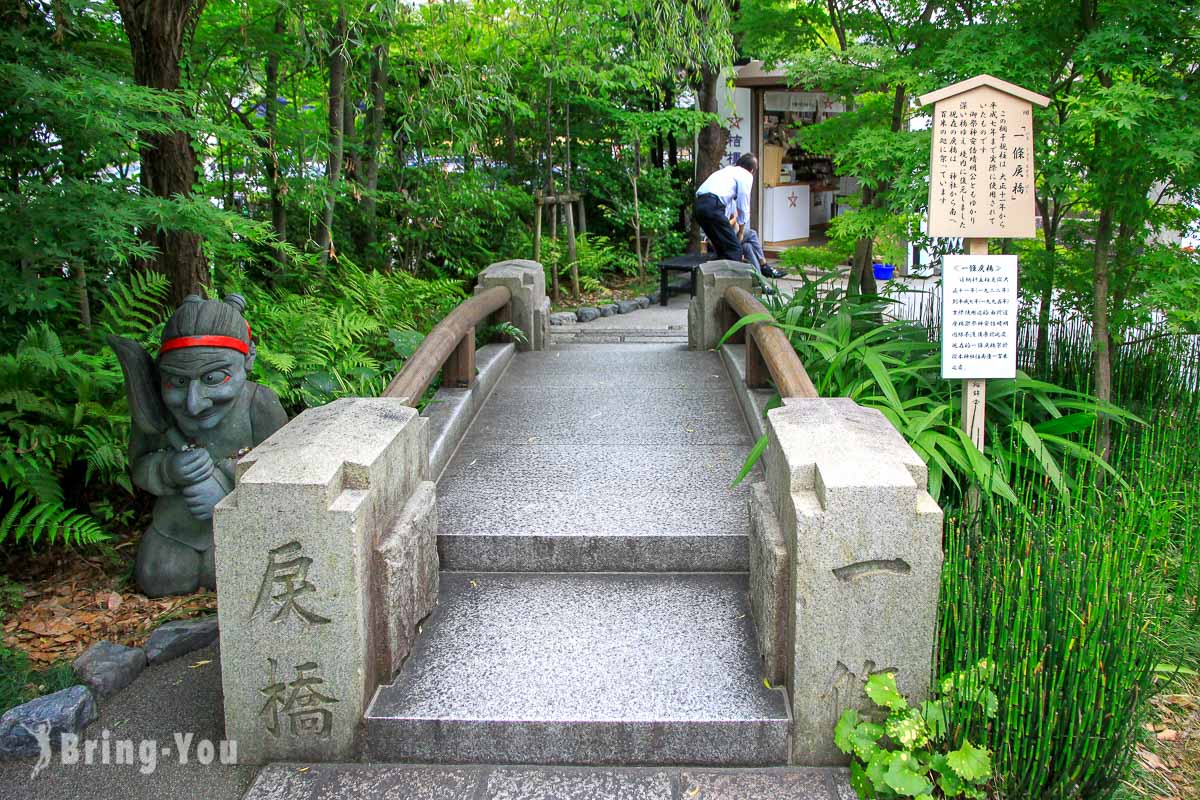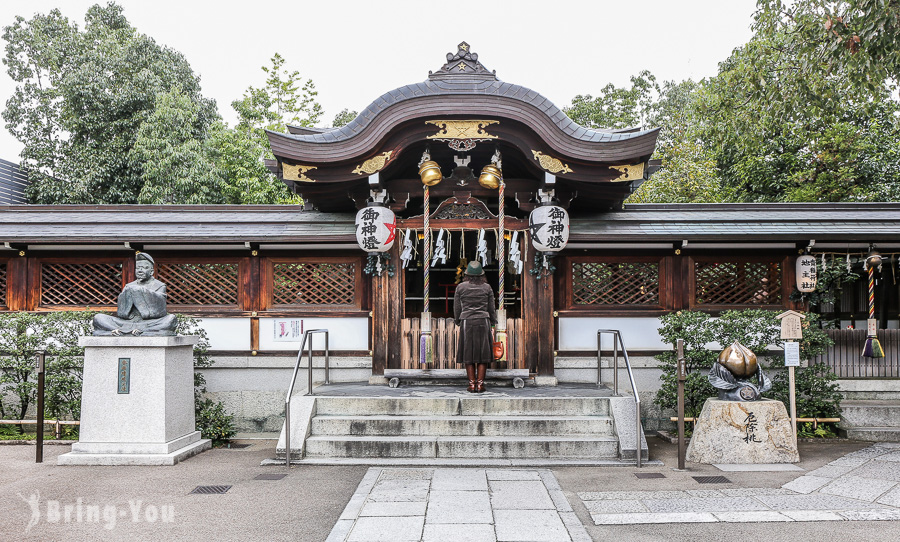 Uji Town – The Birthplace of Japanese Matcha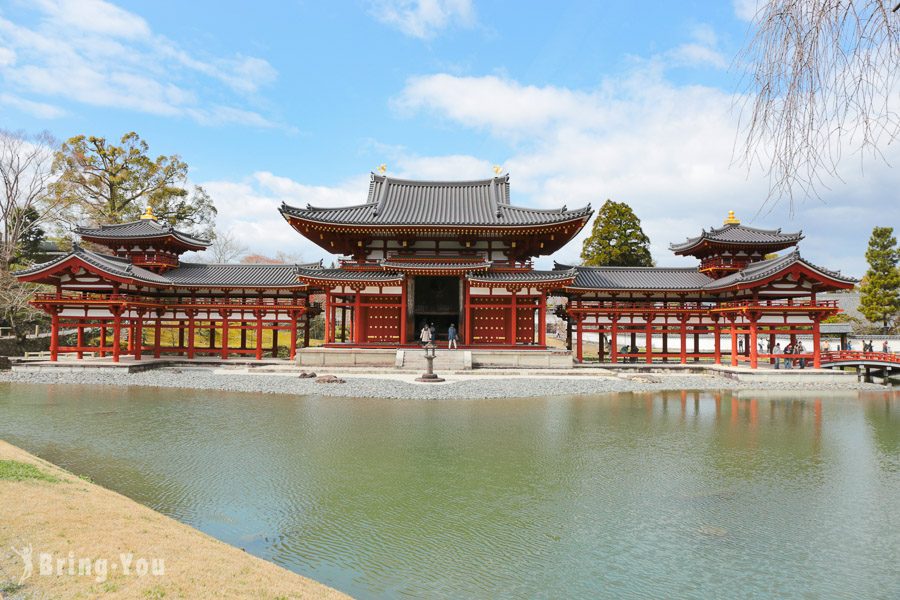 Not a place, Uji is a city itself, located in the south of Kyoto. Aside from being a bustling hub of shrines and temples, Uji is also known as the birthplace of Japanese matcha.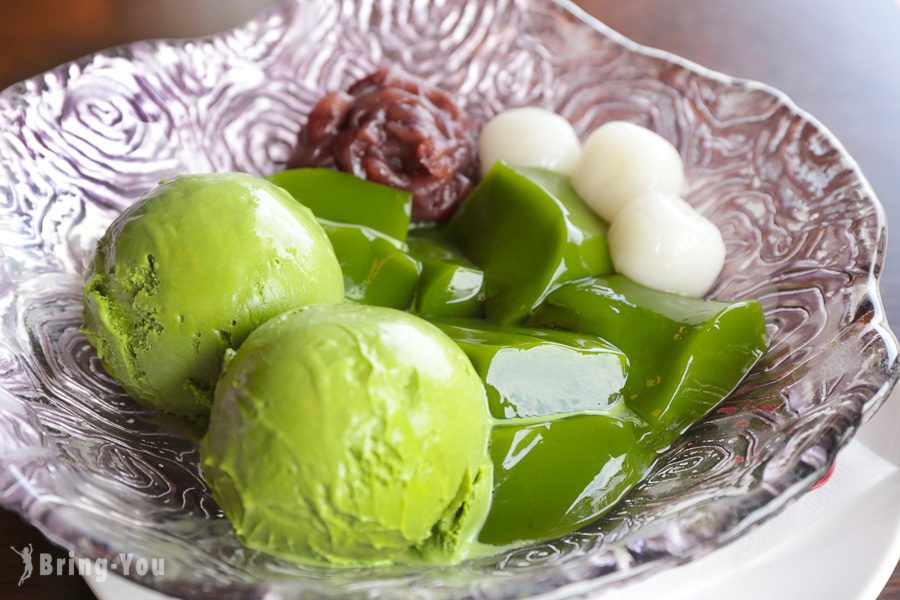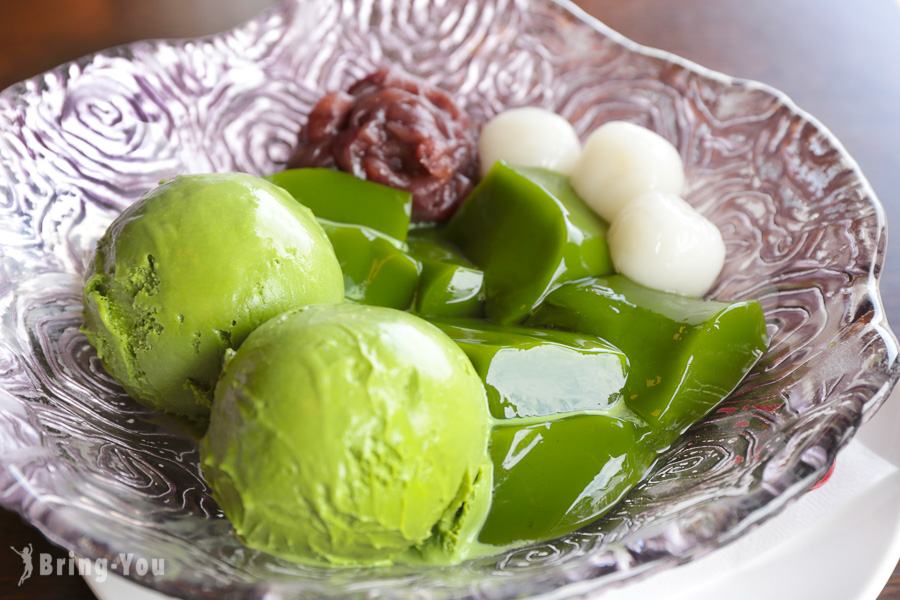 Matcha in Uji is such a norm, so much so that you can even have a matcha trail for yourself where you get to sample matcha variations at different spots.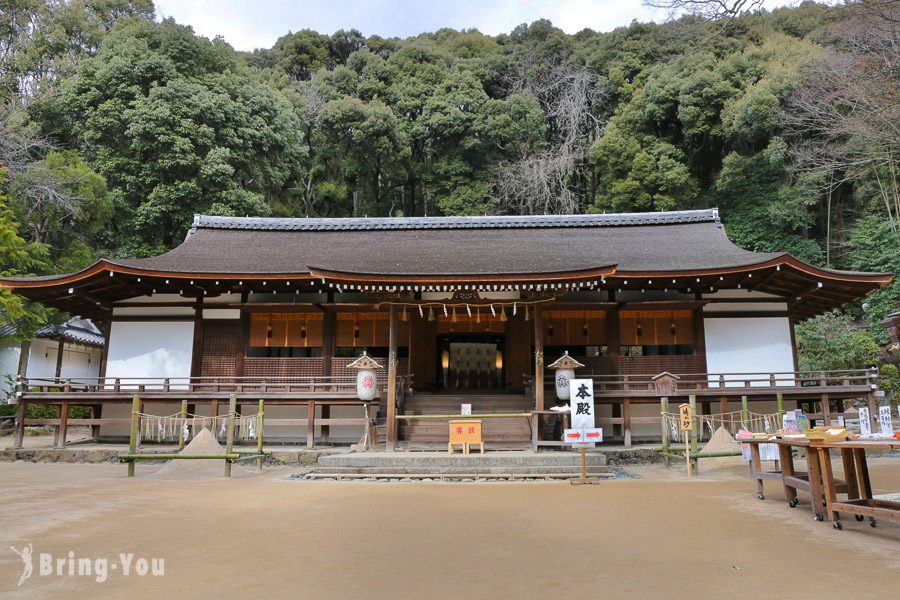 When it comes to which historical site you should not miss, that would be Ujigami Shrine. The shrine is unarguably the most visited one in Uji, being a World Heritage Site on its own that dates back to 1060. Another great place to check out is Byodoin Temple, which is only ten minutes walking from Uji Keihan Station.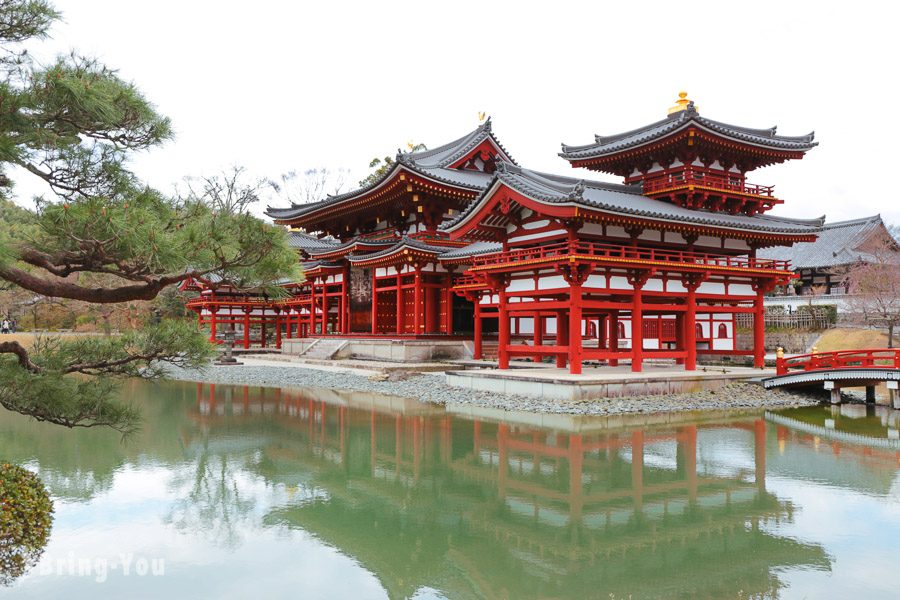 The surrounding ground of Byodoin is beyond imagination, especially if you come in late April and early May when the wisteria flowers bloom in full swing.
Amanohashidate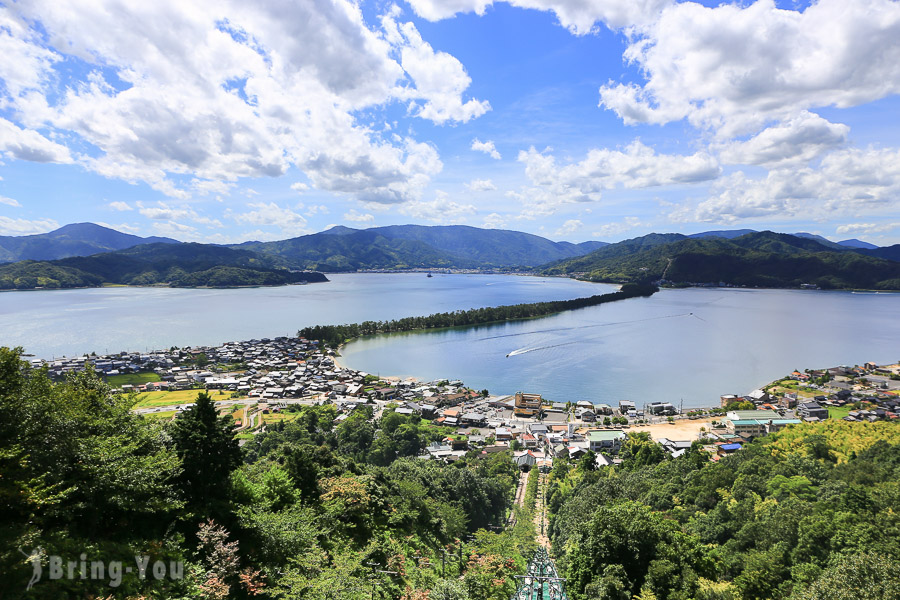 Split by an extensive stretch of sandbar that divides the sea into land on one side and ocean on the other side, Amanohashidate is a place with a distinctive beauty you haven't seen elsewhere. You'll see locals hanging around on the ocean side with cleaner water and beach sand.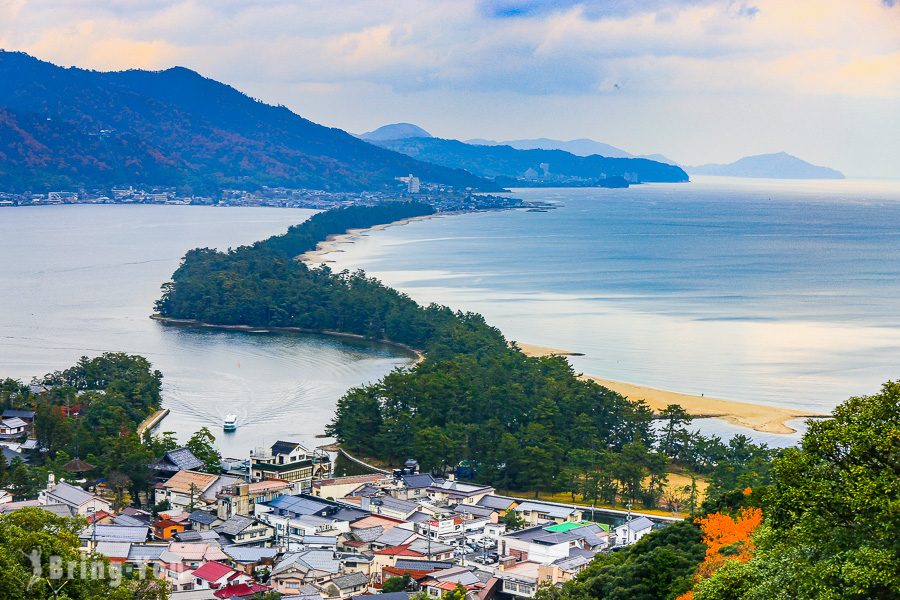 Amanohashidate is so stunning that it's ranked as one of the top scenic spots all over Japan. Most people will like to take on the sandbar on foot. You can also choose to rent a bike for a scenic exercise or take a speed boat and set sail to get some ocean breeze!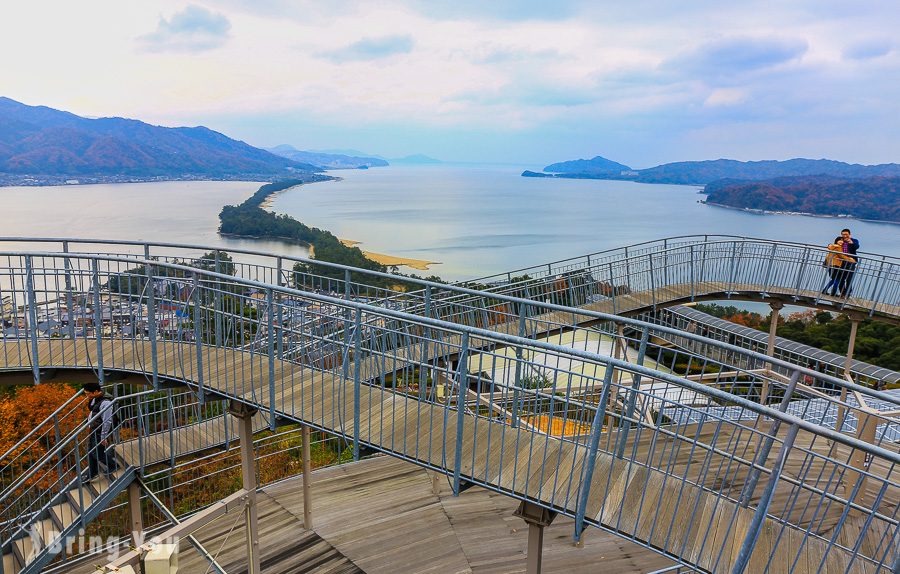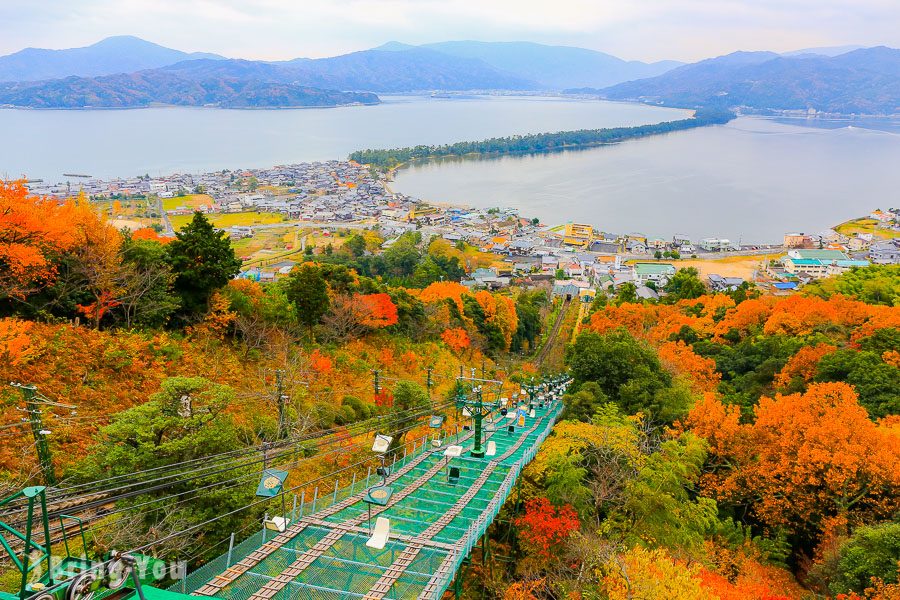 Mount Hiei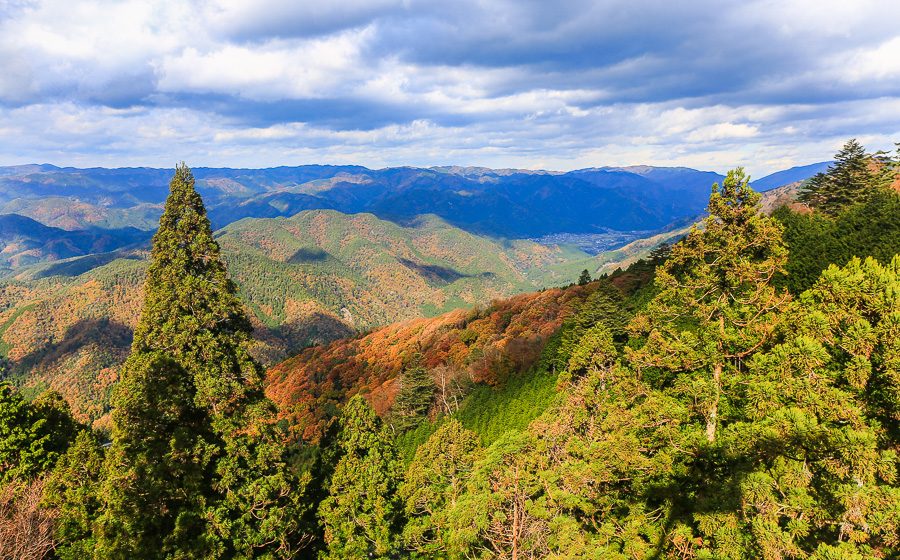 We'd advise you to come over to Mount Hiei during fall when the fiery maple leaves take over the entire mountain. The view from the mountaintop is beyond compare, especially if you can ride the Eizan Main Line of the Eizan Electric Railway that goes on to Yase Hieizanguchi Station at the base of Mount Hiei.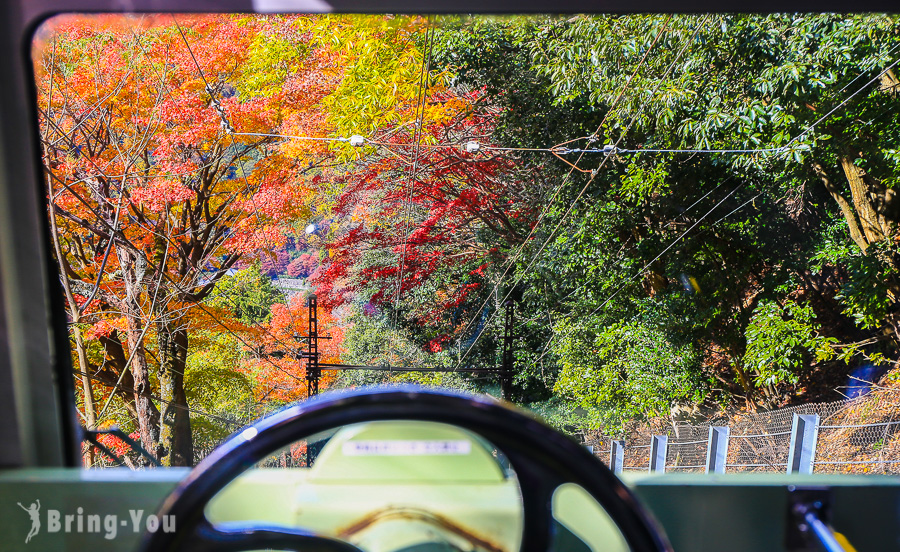 You can whisk your way up to the summit by taking on one of the hiking trails that take you through constant up-hills and a cascading fall. There is also a cable car that takes you all the way to the top.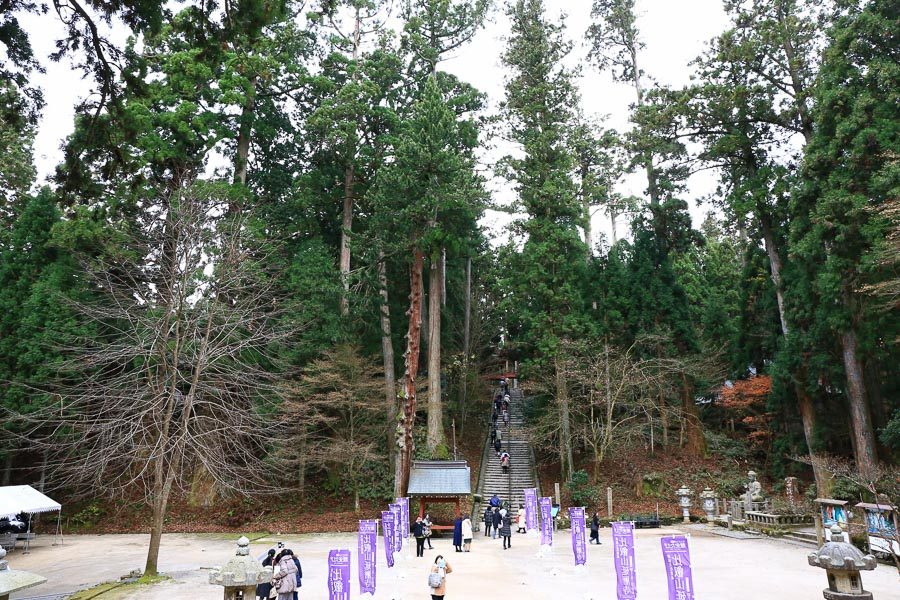 Compared to the cable ride, the hike is way more beautiful with rugged terrain and you get to see the beauty of Mount Hiei at its finest and smell the rustic scent of the trees. Mount Hiei is truly a fantastic getaway to escape from the crowds.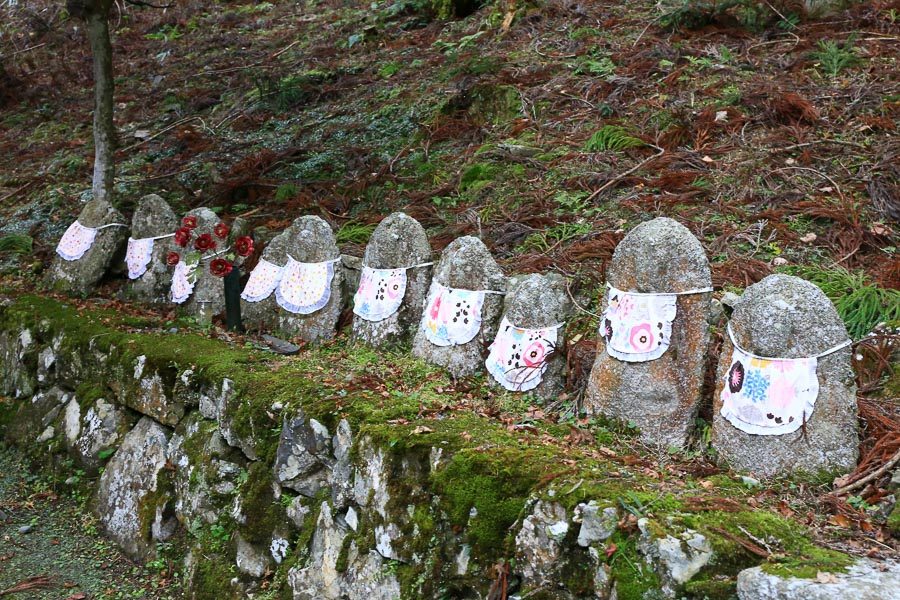 The only thing to keep in mind is that this hike is not a thing for everyone. So make sure your fitness level agrees before deciding to take on this trail. Those who are short in time are advised to stick to the cable car ride because you will need an entire day roaming around Hiei Mountain and its surrounding areas.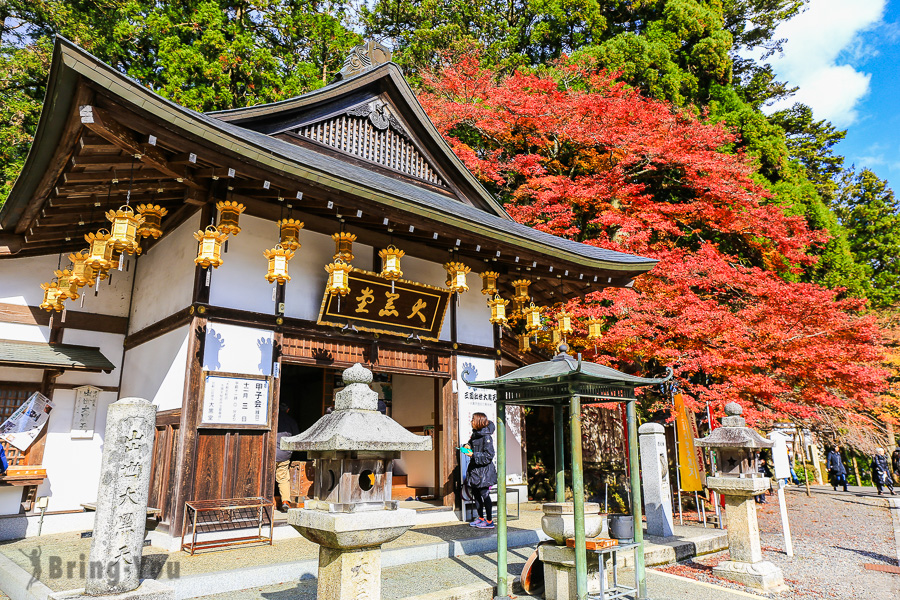 Miyama Village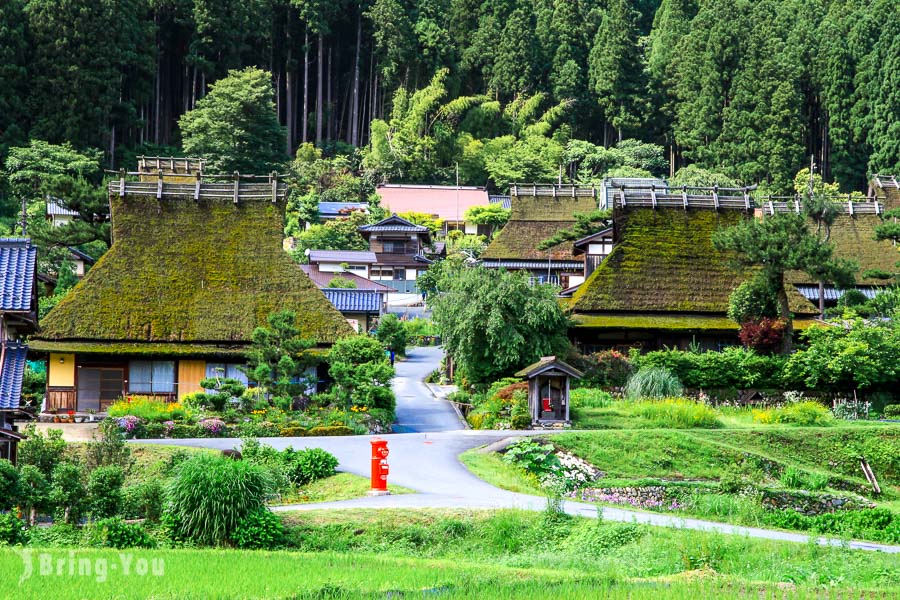 Cottages, cottages, and cottages!
This small, quaint, and peaceful village is north of Kyoto, where only about 3600 people live. Miyama's claim to fame is a collection of surviving traditional thatched-roof farmhouses that settle on the scenic landscape. All of those houses are built using surrounding natural materials. The people have their own crops where they harvest daily for the farm-to-table meals.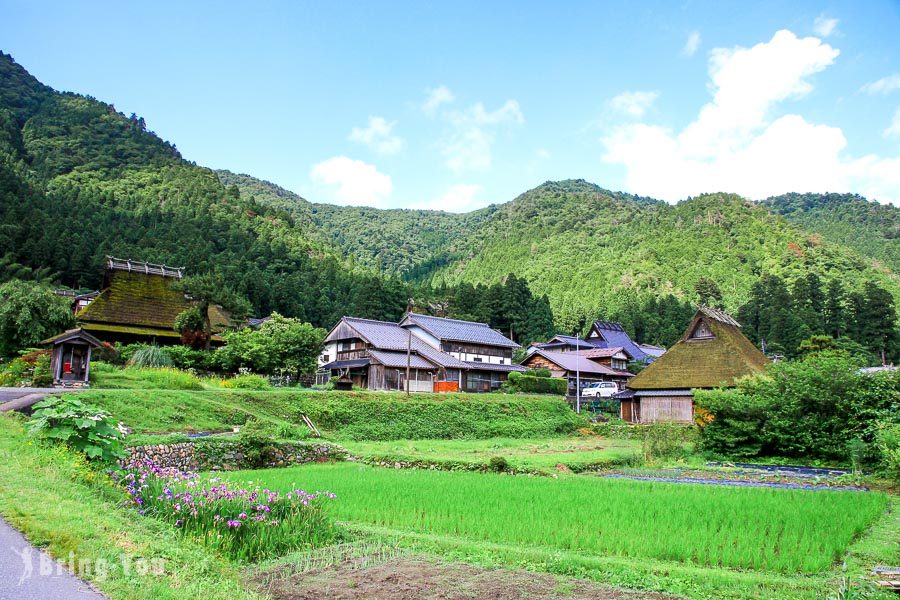 The village of Miyama is mounted into the hills, with rich greenery swathing all around, providing an eye-pleasing and distinctive scenery to look at.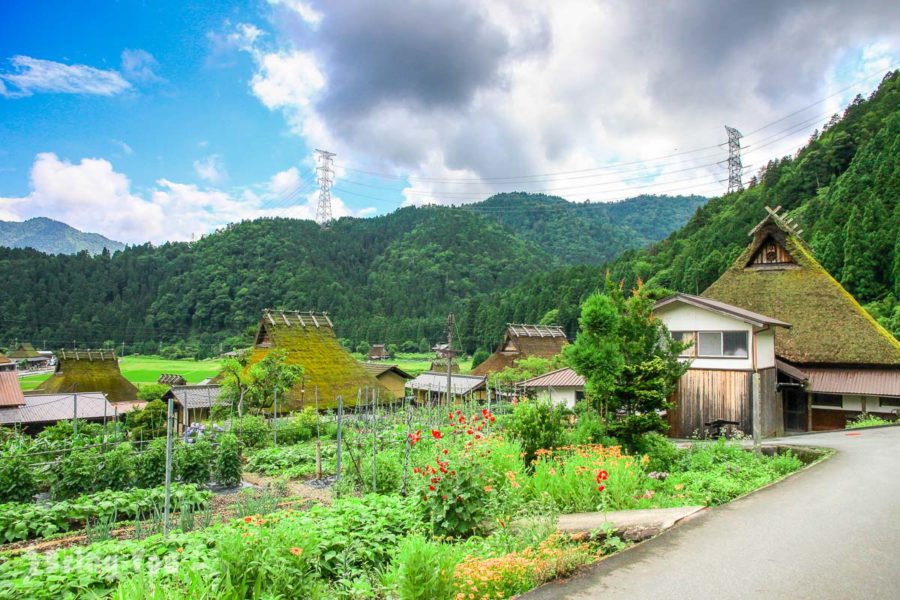 Out of many Japanese villages existing, Miyama stands out as the most compelling. But it's not about the flashy or lively ambiance, though! There's something about Miyama that's very historical and picturesque that makes it feel like time has stood still. Even when it snows, the village still delivers an everlasting beauty with a monotone of white snow and black roads.
This blending of rustic Japanese culture and authentic natural beauty is a comforting message that calls for the younger generation to keep this place intact at all costs!
Japan's Largest Freshwater Lake Biwa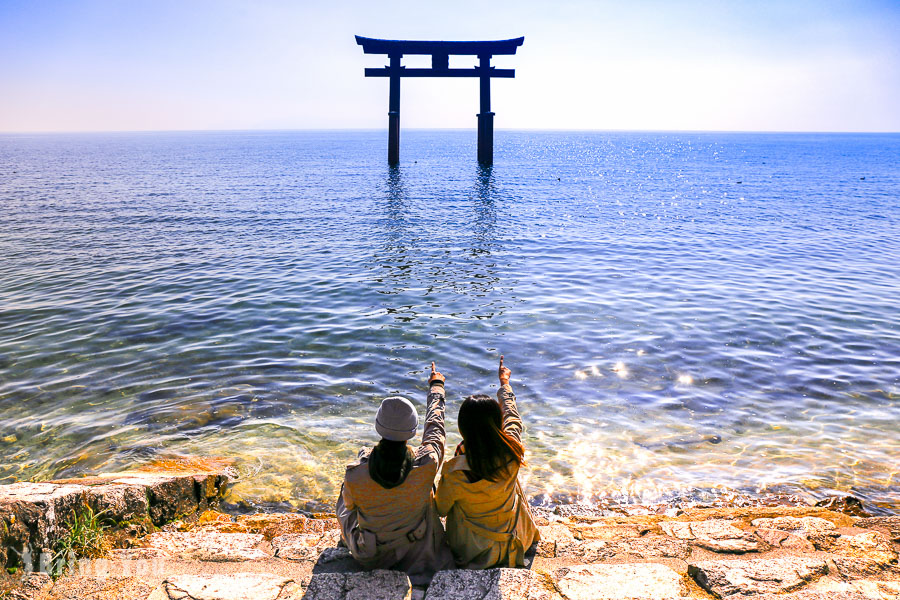 Welcome to the largest freshwater lake in Japan! Visiting Lake Biwa is easy as it's only ten minutes away from Kyoto Station after you get off the JR Biwako Line from the Otsu Station. Providing a home base for thriving wildlife, Lake Biwa becomes a scenic spot for bird watching in an extensive wetland region.
Lake Biwa is a destination itself, with a boundless shoreline and a beautiful beach. The white sandy shore is kissed by the sun and the silvery, crystal-clear water, providing a picture-worthy scene to feed your eyesight. Walking may not be able to help you cover the entire scenery at its finest. So if you can, rent a bicycle and pedal all around! Camping spots are available near the shore. You can also rent a kayak and set sail offshore to enjoy the beautiful, mild waves afar!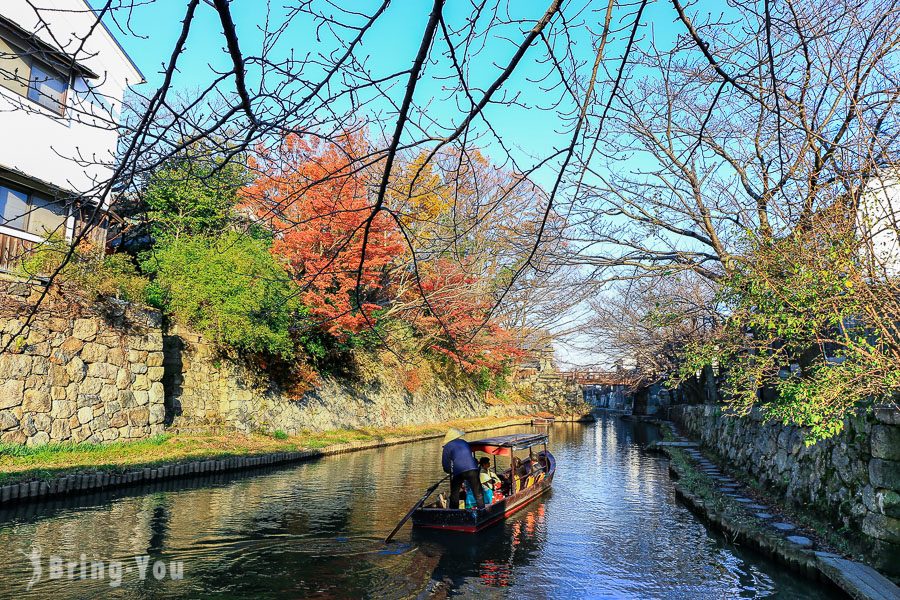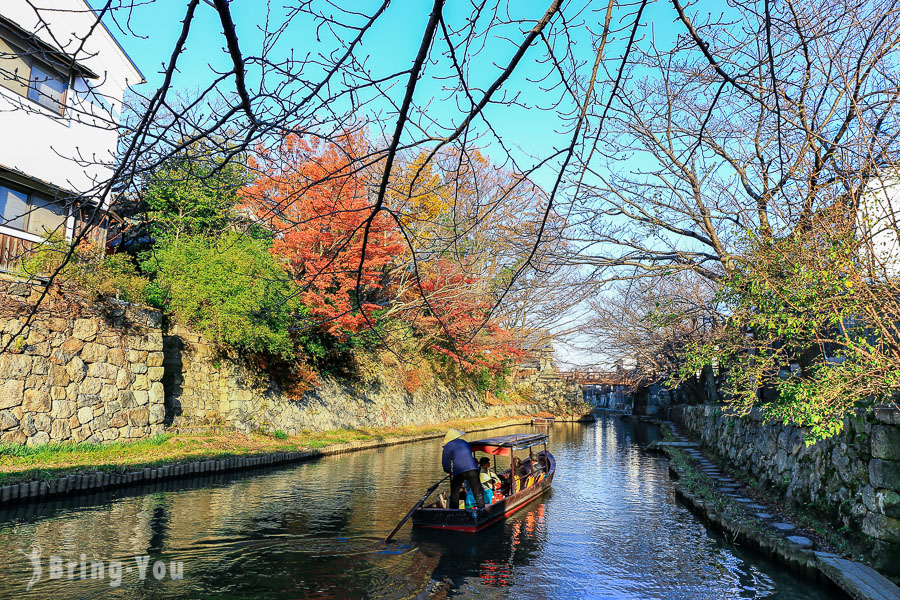 If you look at the flatlands east of Lake Biwa, you'll find Omihachiman. This city emerges as a "Little Green Venice". One of the best ways to explore Omihachiman is by taking a boat through its network of canals. It makes for a great excursion during the cherry blossom season as it transports you back to the Medieval Japan era.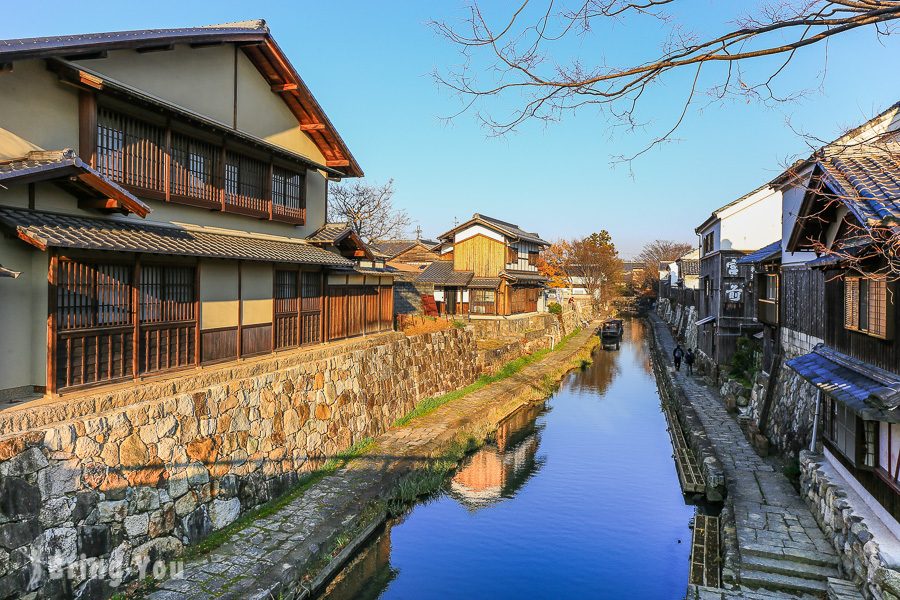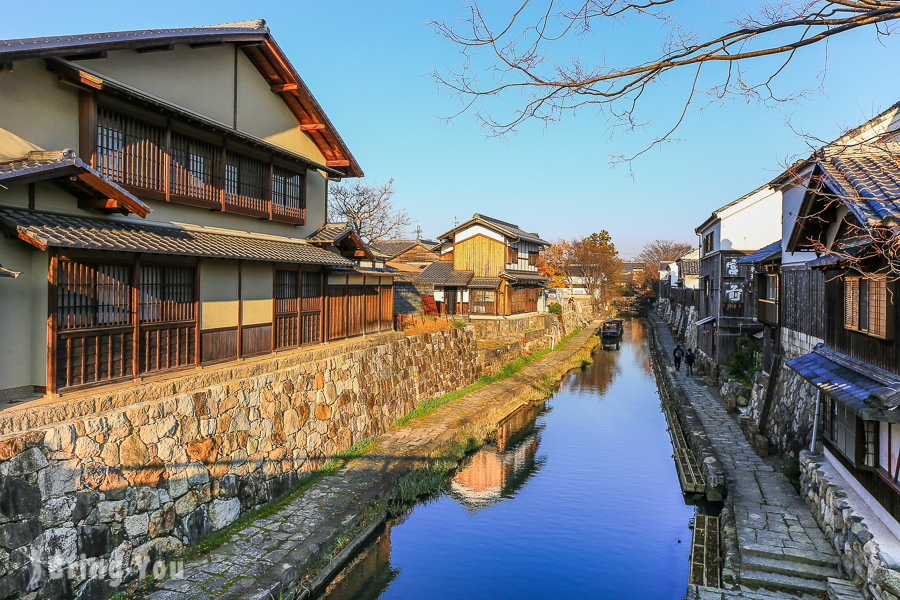 Which one of the above is your favorite? We hope you will love these hidden gems in Kyoto as much as we did! And we'd love to be back for the second time and more.