Going strong since 2001, Universal Studios Japan fast became the 4th most visited themed park in the whole wide world. What's so special about it that you've gotta visit at least once in your lifetime? We had a chance to visit Universal Studios Japan just a few years back and decided to put down a comprehensive guide for beginners. Read on to find out what we want you to know!
Universal Studios Japan: The First Universal Studios Ever Existed Outside of America!
Yes – you've heard it right! Universal Studios Japan has been going strong since 2001 and it's been expanded multiple times since its first inauguration. They say to check out every single ride and attraction, you need at least three days.
And while many of us can only spare one day for the park, we highly recommend the most iconic attractions and themed areas. Just like what an amusement park should be, Universal Studios Japan is dedicated to American movie features and live entertainment, with a big emphasis on Japanese culture.
This sprawling theme park is located in the south of Osaka. Shortly after the park was introduced to Japanese citizens, Universal Studios Japan became one of the coolest things to do in the city. While The Wizarding World of Harry Potter was the highlight of our day, a live street parade became an amusing thing to do at night that we'll never forget.
Carry on down further in the article and we will reveal our favorite things to do at the park, as well as essential tips to help you set aside wait time and unnecessary expenses on the tickets!
Highlights of Universal Studios Japan
Despicable Me: Minion Mayhem.
The Wizarding World of Harry Potter.
Seasonal and Nightly Events.
Jurassic park: The Ride.
The Flying Dinosaur.
Super Nintendo World.
USJ souvenirs.
Top vendor snacks and cuisines to try.
When Is the Best Time to Visit Universal Studios Japan?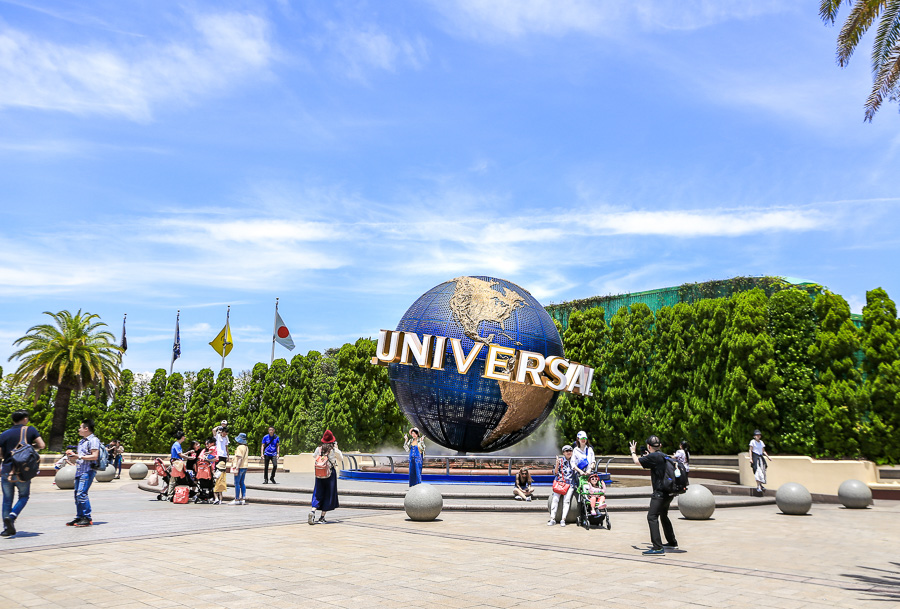 October and December are probably the best time to hit the park as the crowds thin out. Just avoid Labor Thanksgiving Day (on 11/23), Emperor's Birthday, and public school holidays during summer vacation and spring vacation. Spring is usually the crowded time as everyone is there for the cherry blossom festival from March to mid-April. Japan Golden week from the end of April to the beginning of May is also when a big flow of visitors spills into USJ. If you're not a fan of the crowds, consider crossing this time out !
If you really want to beat the crowds, consider January and February. However, the temperature drops dramatically during these months as they are the coldest times in the year. Within the week, avoid weekends and save it for Tuesday, Wednesday and Thursdays instead!
Tips to Save Money at Universal Studios Japan
Should You Buy Tickets in Advance?
Yes. Osaka is such a huge tourist destination, and so is Universal Studios Japan! The park is busy throughout the year with multiple peak times. We highly recommend you hunt for the best deal online before visiting the park in person.
Where to Buy Tickets to Universal Studios Japan?
There are two ways to do this:
Visiting the official website of Universal Studios Japan.
You can choose amongst a one-day ticket, two-day ticket, or a 1.5-day-ticket. This is only valid within the day of the issue and doesn't grant re-entry.
Use one of their partner agencies like Klook (just like how we booked ours – they offer cheaper tickets thanks to a better exchange rate).
Should You Buy Express Pass at Universal Studios Japan?
Yes. This one lets you cut down wait time and fit more fun into your day. Remember that Express Pass doesn't replace the entry ticket we mentioned above. Both must be purchased separately.
Express Pass is a first-come, first-serve item and only available before it's sold out. Each pass is valid for each attraction once, and to secure one spot for viewing the parade.
Here are some other tips to protect your wallet from going empty:
Bring a bottle to take advantage of tap water from the fountain (it's safe to consume).
Buy a big meal and share it with your group.
Pack your own raincoat before entering the splash zones (if you plan to) since the raincoats offered inside the park are 4 times higher than the normal price on the street.
How to Get to Universal Studios Japan?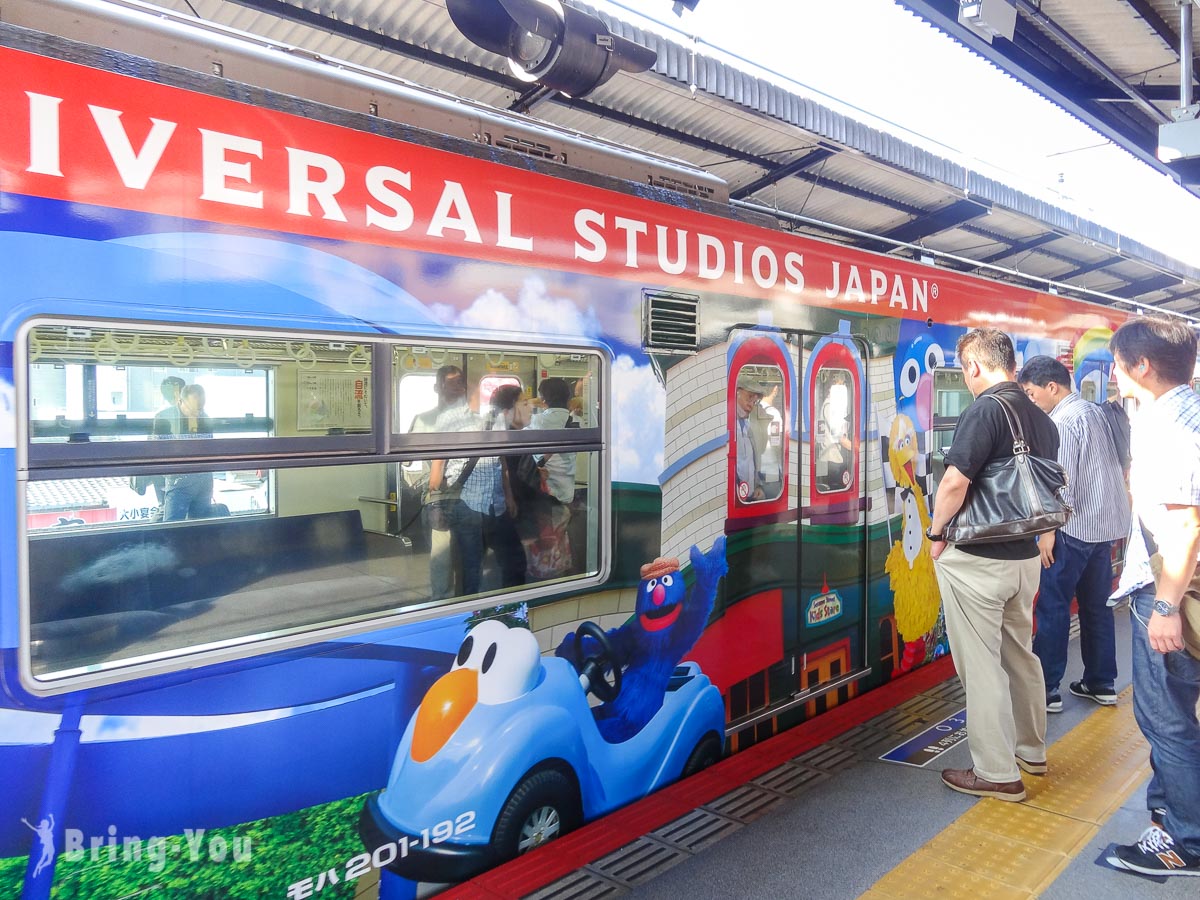 A train ride from central Osaka doesn't eat more than 30 minutes of your time budget. We hailed the Hanshin Namba Line from the Namba Station to Nishikujo station. Get off at this knot and transfer to the JR Sakurajima Line and carry on to Universal Studio Station. After heading out, walk for 5 more minutes until you see the entrance gate of the park.
5 Reasons Why Universal Studios Japan in Osaka Is Cooler Than the Rest of Its Counterparts
Universal Studios Japan is a paradise on Earth for Anime fans (both old-school and today's characters).
All the food is tailored to the Anime theme.
Minion popcorn carriers are a huge deal!! And you can repurpose it as a DIY sock rack at home.
Nintendo World is definitely a game-changer that sets itself apart from other Universal Studios (at least not until the Nintendo Worlds make a debut at these parks).
Special limited-time shows and rides are hosted during the seasonal event of Cool Japan. For example, you get to ride the Evangelion VR roller coaster and a Detective Conan escape game, which are some things you barely see in other parks.
Top 10 Things to Do at Universal Studios Japan
Despicable Me: Minion Mayhem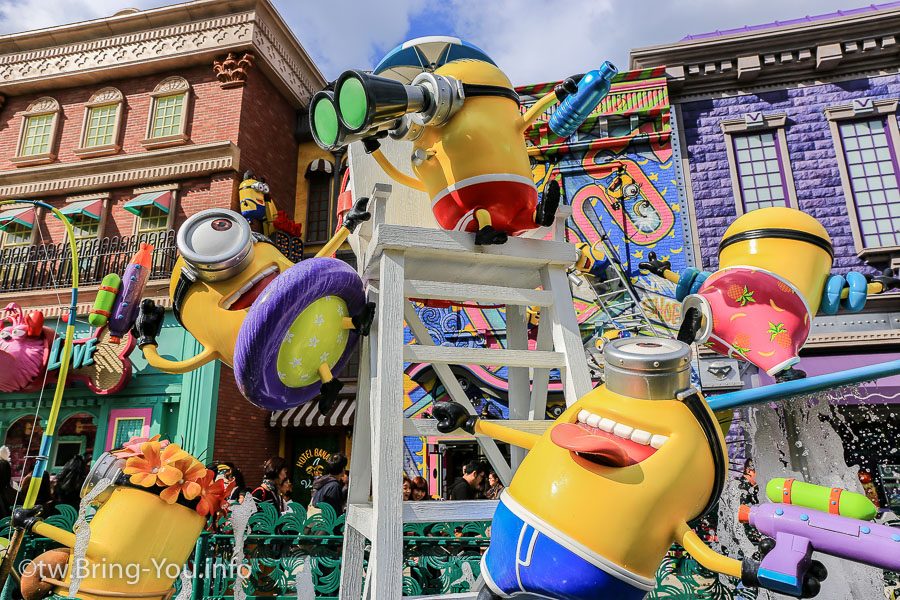 Going hand in hand with the fun rides, giant dome screen, and hilarious yellow creatures is complete chaos! And that's why you have Despicable Me: Minion Mayhem as one of the most popular attractions for kids in the park.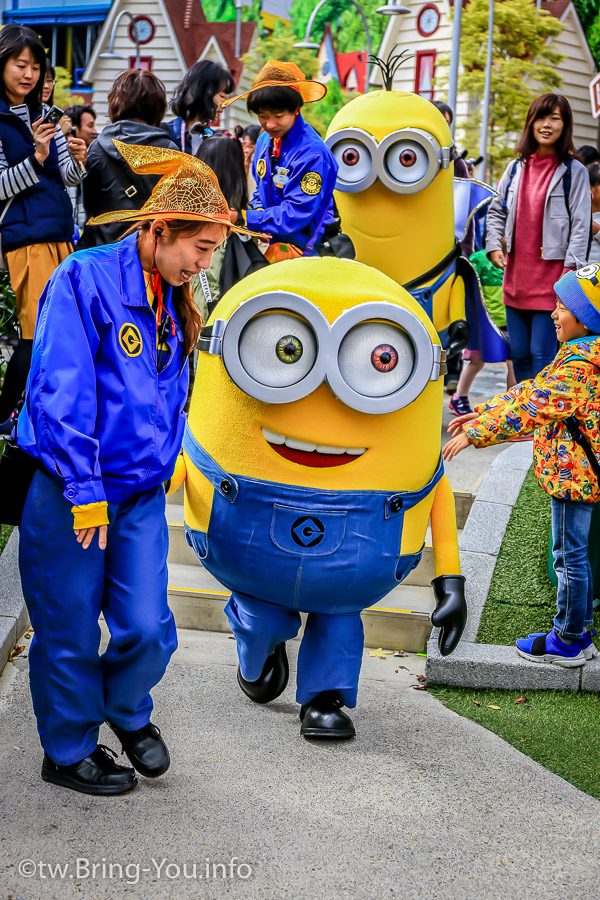 This section is taking your trip to a whole new level with lots of hyper-realistic projection systems and massive dome screens to steal your screams and laughs. This section is all about turning you into one of the minions and follows the journey of these adorable cuties under Gru's supervision! You get to climb aboard a virtual vehicle, sneak around Gru's lab and slide around or jump in the air.
The Wizarding World of Harry Potter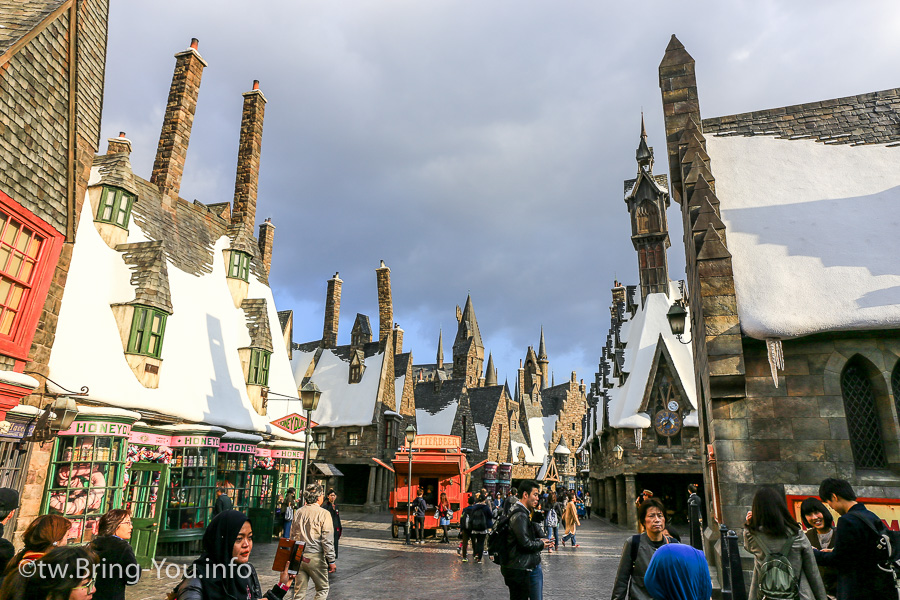 If you tell us you just cannot get over the spooky nostalgia of Warner Bros. Harry Potter Studio back in that LA trip, we got it! So why not live up to the hype again with a visit to the Wizarding World of Harry Potter of Osaka? No matter if you're a Potterhead or not, this themed area is totally worth a check!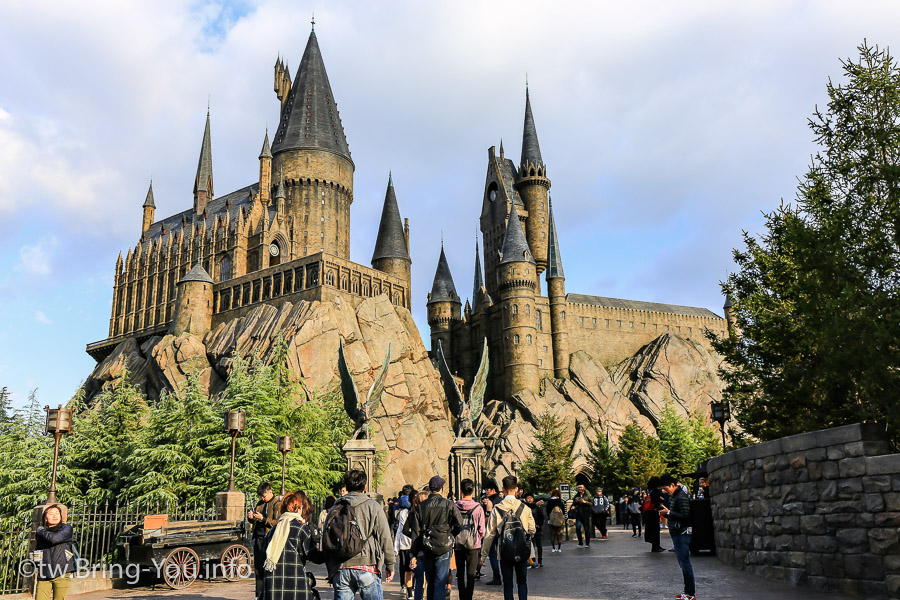 The meticulous attention to detail in this themed area is truly worth a bow from visitors. With the accent laid on the gigantic Hogwarts castle, the wizarding world is where you transform into your favorite protagonist and work on your magic trick.
Apart from the miracle journey itself, the best part about this themed area is definitely butterbeer! So make sure to quick your thirst with a big slurp on it by the patio!
Spectacle Night Parades
There are two street parades taking place at Universal Studios Japan in Osaka that you cannot miss! First off, the Water Surprise Parade is a huge deal! It lives up to the famous Songkran festival in Thailand but up a notch with the sprawling mash-up of live music and dancing.
Blend in the crowds and immerse yourself in the cool shower under the scorching heat. Once the event is over, don't forget to pop into the Summer Splash market and munch on some roasted turkey! Other than this, Universal Spectacle Night Parade is also a great draw but it happens at night.
When the sun beams down, all visitors line up on two sides of the street to welcome an LED-lit parade. Your favorite characters are about to conquer space. We have Transformers, Jurassic Park, Minions, and Harry Potter all assembling in one place. The coolest part of the parade is definitely the illuminated Hogwarts Express!
Space Fantasy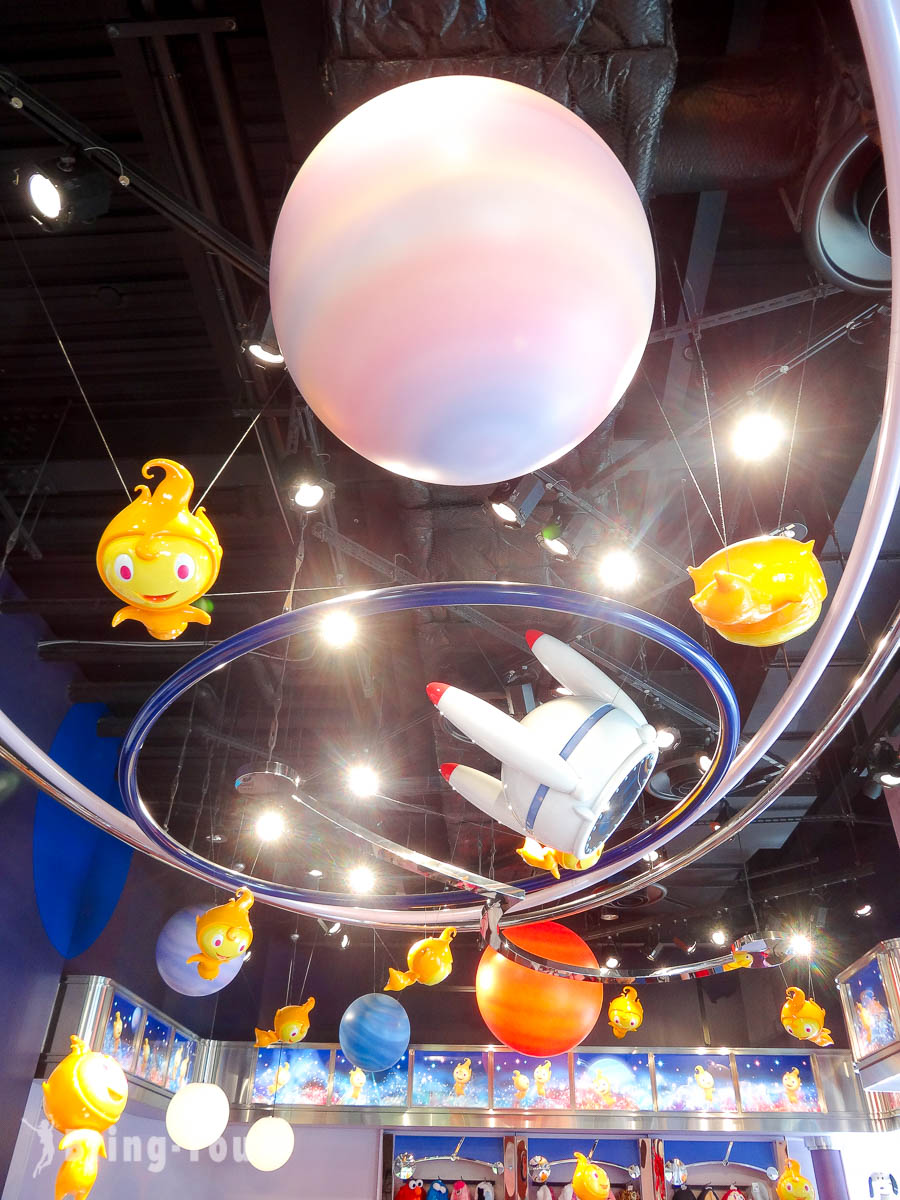 Is there anyone dreaming to float in the spacecraft and explore the infinite universe out there? We can't send you up in space but Space Fantasy can do the job for sure! The high-tech miniature spacecraft spin in an immersive 360-degree rotation and send you to a mystic world with a dazzling light system.
The ride to the universe with Space Fantasy is truly beyond imagination. You sit in the same spacecraft with other visitors and travel around the world while enchanting music is playing in the air.
Amazing Adventures of Spider-Man: The Ride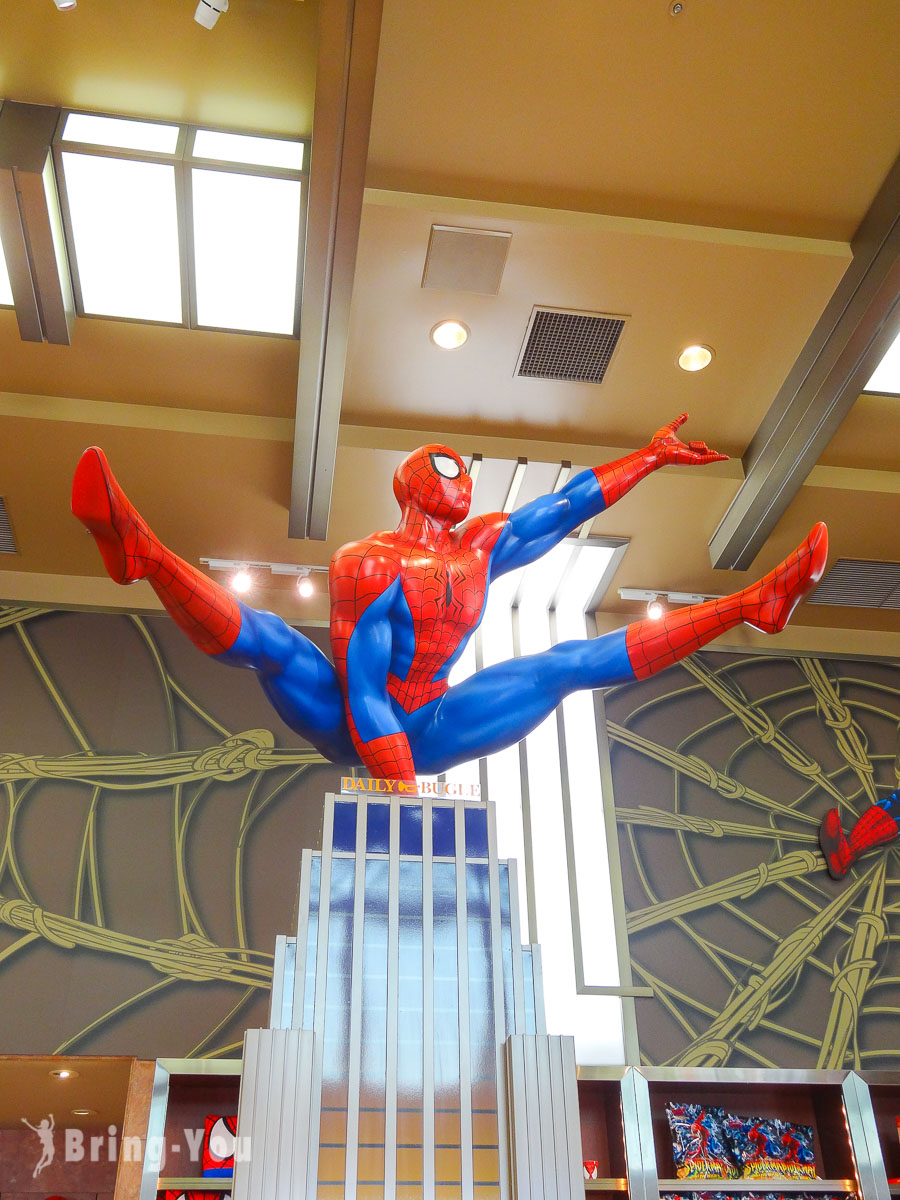 This is a 4D game where you transform into Spiderman's right-handed partners and get on the ride into the crimes. The whole journey takes place in a car. You get to beat up the kidnapper while getting threatened and tossed in the air before crashing on the ground. The entire ride occurs in darkness with 3D effects popping on the massive screens.
Jurassic Park: The Ride
It's time to leave the universe behind and land on the water with a ride to the jungle where dinosaurs conquer the earth. On this journey, you will hail a boat ride and snake through a tropical jungle. The landscape and layout are incredibly impressive.
The whole ride totally lives up to the movie with the screaming squeaks, grunts, and moos somewhere far back behind the trees. The ride doesn't take that long to complete. Once the ride has come to an end, you can embark on a long stroll back to the entrance along with the rink of the valley for a second look at other voyages passing through.
JAWS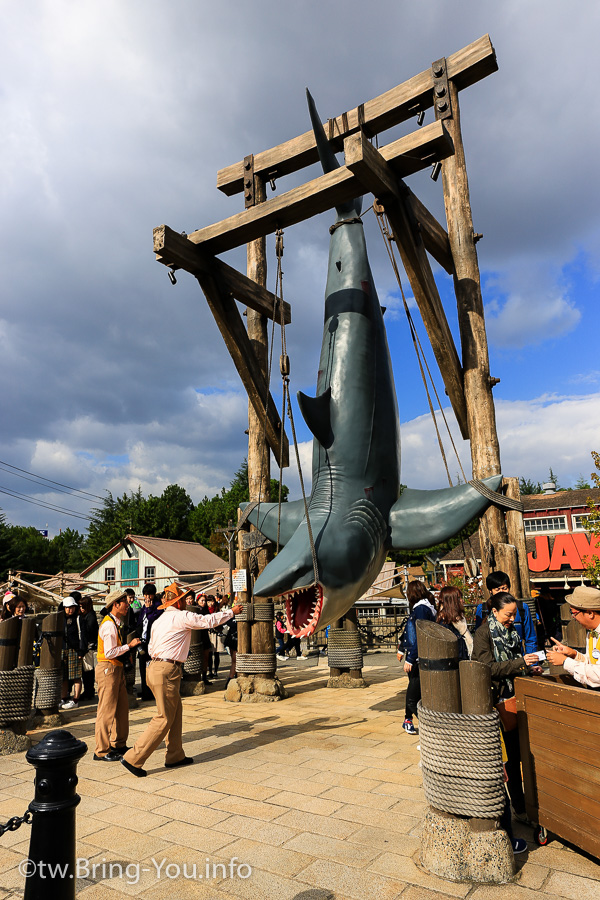 Alright, let's count how many sharks you see along the ride! Jaws is actually pretty fun instead of disheartening you! The boat ride lasts for 6 minutes or so and it carries you around a big lake where all the boats are submerged and left in wrecks.
At some points, the sharks will emerge out of the blue from the bed of the sea trying to pierce their teeth towards you. The music and wave effects make everything extremely realistic. Totally recommend!
The Flying Dinosaur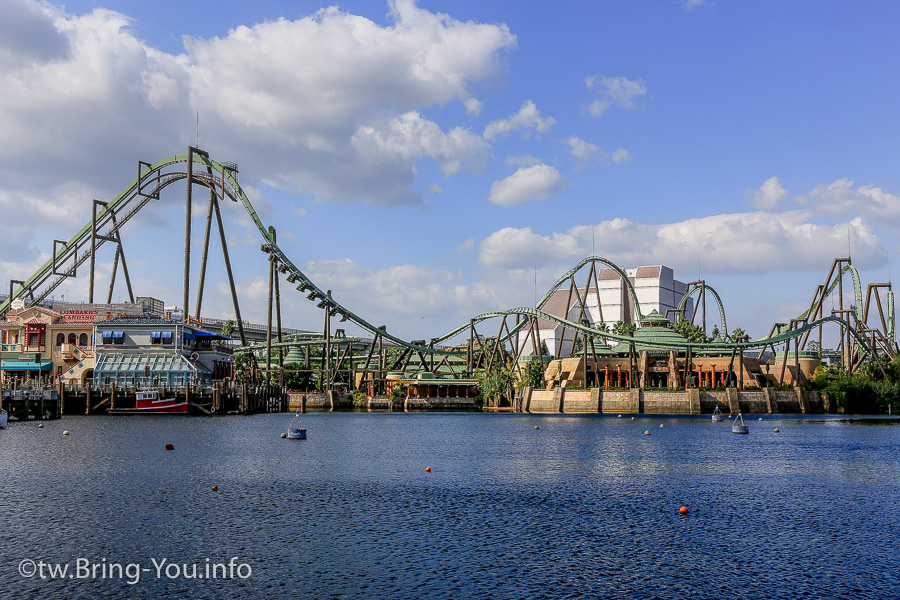 Brace yourself and buckle up as the Flying Dinosaur is one of the most thrilling roller coasters we've ever ridden. Watch your back since the crazy Pteranodon seizes you from behind is swooping your face down in midair and tossing you into the air.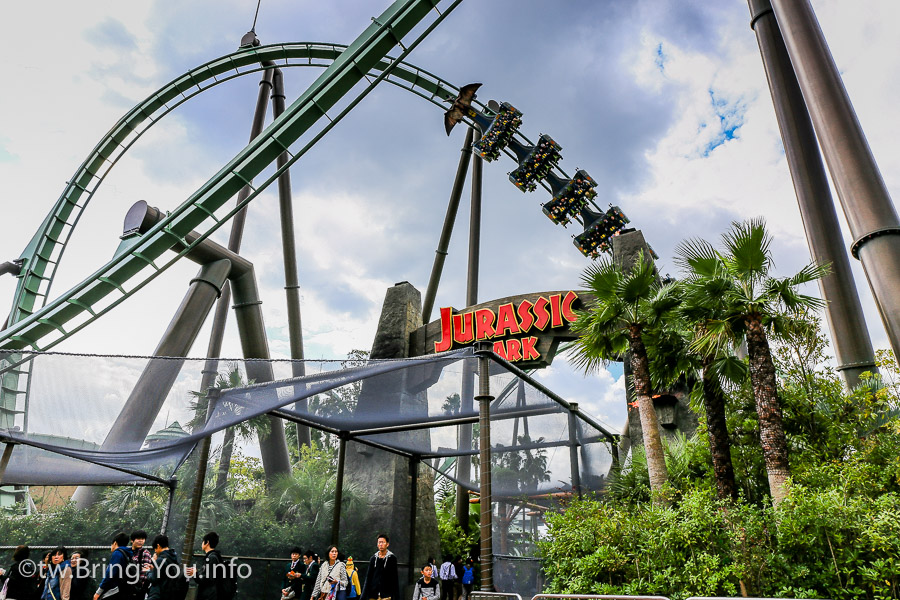 This experience is downright scary and dizzying. At some points, your face is angling down the floor, and it involves some multiple 360º inversions. We don't remember exactly what happened but don't take our words for it! Go try it and feel it in your own way!
Hollywood Dream: The Ride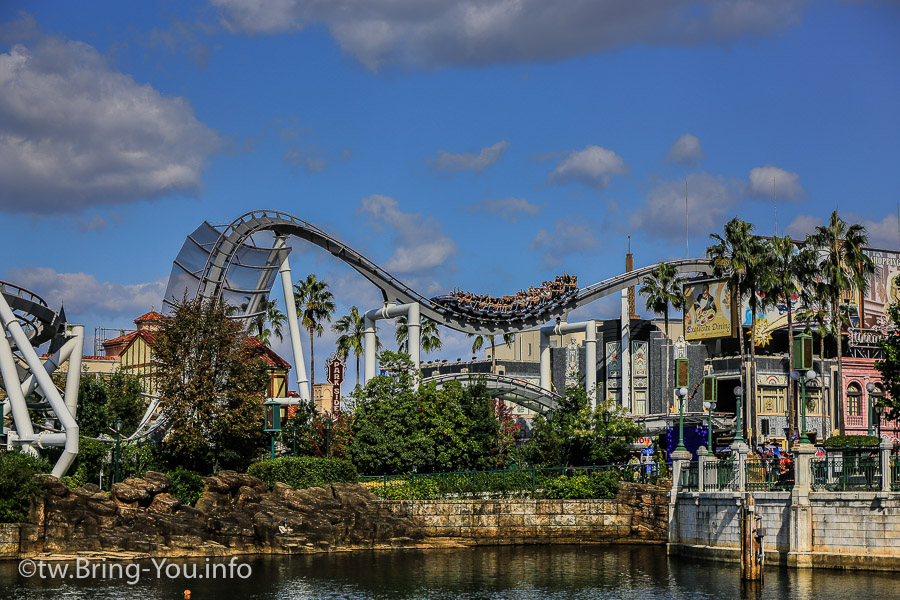 We haven't seen any ride like this before! Instead of screaming your heart out when sliding down the steel rail, you pick your favorite song from the hand menu and let it bang in the back of your ears. Our favorite thing about this ride is it's moving backward instead of riding forward.
So basically it feels like someone grabs your collar and snatches you backward in the air. While the screams are knocking in your head, the fun Japanese music balances out the vibe. And so at the end of the day, it's a thrilling ride and not as bad as you think!
Super Nintendo World
After the pandemic delays, Super Nintendo World is finally in for the game with its latest opening day taking place in March 2021. The whole theme rotates around the good old classic Super Mario game with question blocks and even a flagpole.
Other than checking out the Bowser's Castle and Princess Peach's Castle, let your kids embark on an epic race at Mario Kart: Koopa's Challenge, collect, shoot items, and challenge their enemies with shells. Remember that you need an Area Timed Entry Ticket to enter Super Nintendo World!
A Quick Breakdown to Universal Studio Japan Events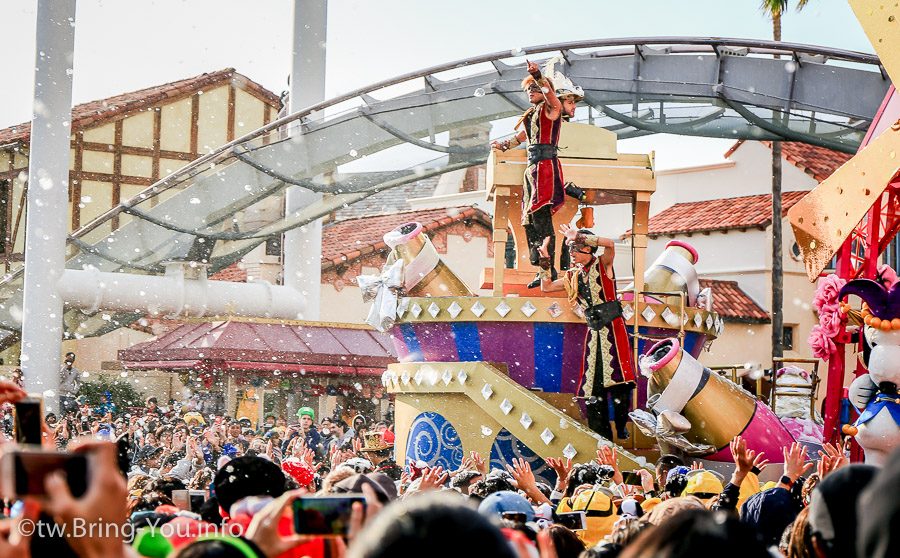 The event calendar is updated on the official website. Before visiting the park, make sure to have a closer look at the official website to plan your trip accordingly! Some of these epic events are seasonal while some are hosted on a daily basis.
The most popular event is the night parade featuring Transformers, Harry Potter, Minions, and even Jurassic Park as mentioned above.
Other than this, we also have Halloween Horror Nights. This spooky event lasts for around two days and includes a spine-chilling selection of shows and horror mazes.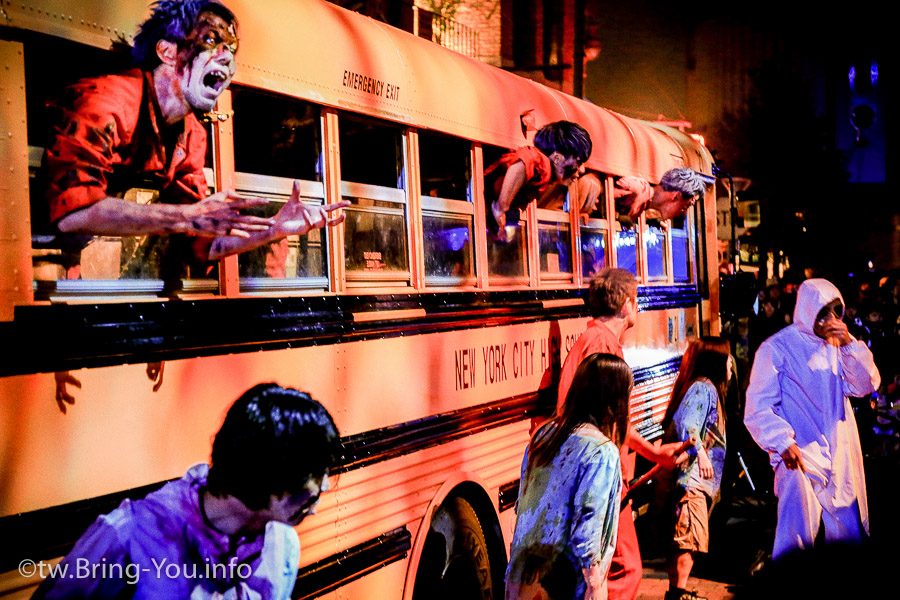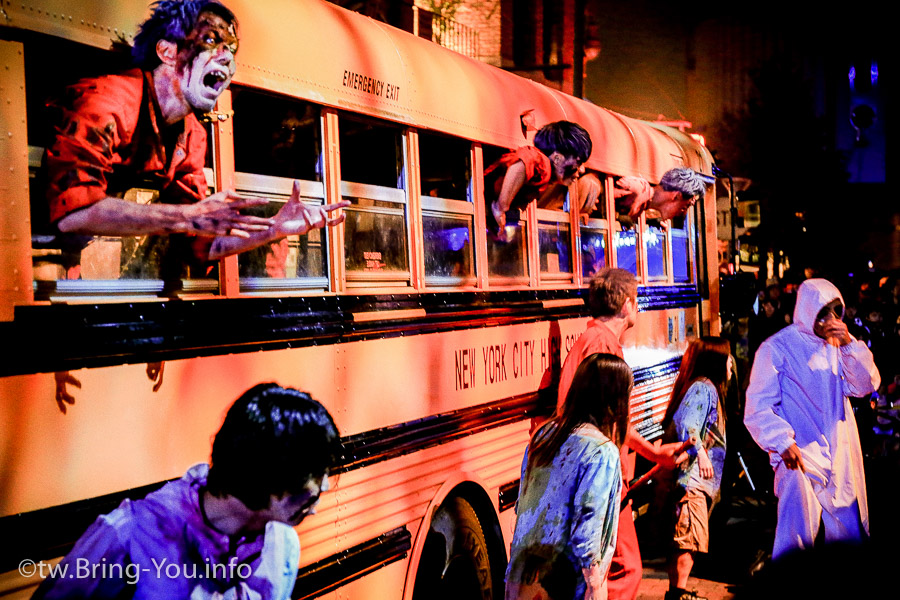 Our final words go to the Cool Japan event. This is another incredible seasonal event that lasts from January to June. If the terrifying Halloween Horror Nights send a chill down your spine, Cool Japan aims to promote the sensational Japanese pop culture with a wide range of merchandise, souvenirs, cuisines, and attractions.
A Simple Explanation to Universal Studios Japan's Itinerary
Arrive early in the morning to cut down wait lines since the park is still at its quietest time of the day. And instead of mapping out the best itinerary for you all, we're going to break it down into two potential scenarios so you can sort it out yourself:
If you have an Express pass ticket, ride all attractions you've already purchased online first. Then take it slow and enjoy the themed areas one by one.
If you haven't purchased an Express pass ticket (which is the worst scenario ever), then you should arrive with a full stomach early in the morning. Run like crazy to the Wizarding World of Harry Potter and get the timed-entry ticket first. Then you wait for 2 hours for this ride, and do the same with other rides in the park! (So please buy an Express pass in advance as we did). There's no exact answer to the best itinerary as all the themed lands are so easy to navigate.
Top 5 Keepsakes to Buy at Universal Studios Japan and Where to Find Them
With a great deal of love and care, "made in Japan" is a globally recognized slogan attached to any product made in this land of sunrise. That goes the same way for souvenirs. Amongst four theme parks and resorts expanding from east to west, Universal Studios Japan is our favorite place to bring home some keepsakes that not only stand the test of time but also have the best authentic Japanese flair to them.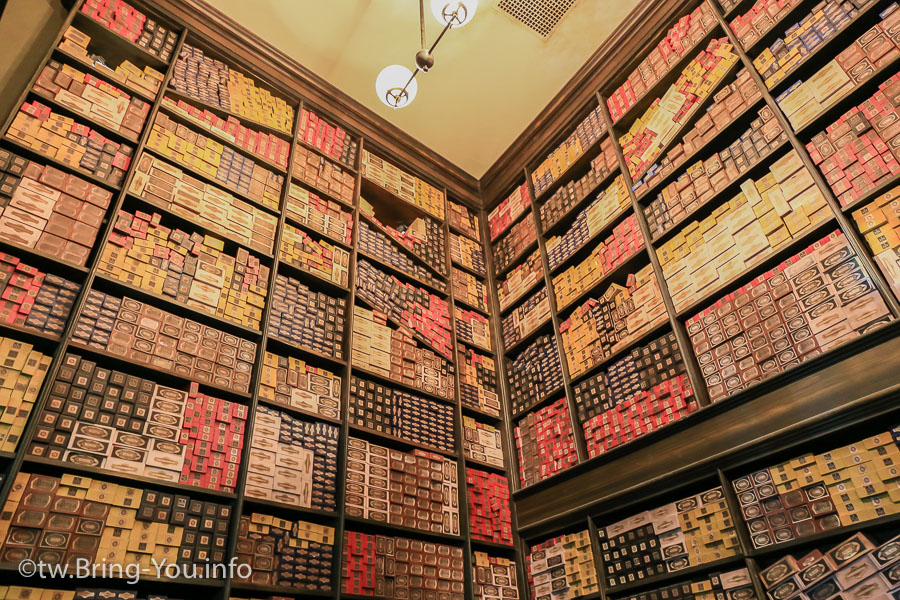 Here are some of our favorite items and where to get them:
Magic wands at Olivanders's shop, Wizarding World of Harry Potter area.
Elmo's face mug cup at Cinema 4-D Store, Hollywood area.
Summer-themed minion Tees at Studio Gifts.
Minion Snack Buckets at Sweet Surrender in Minion Park.
Where to Eat at Universal Studios Japan?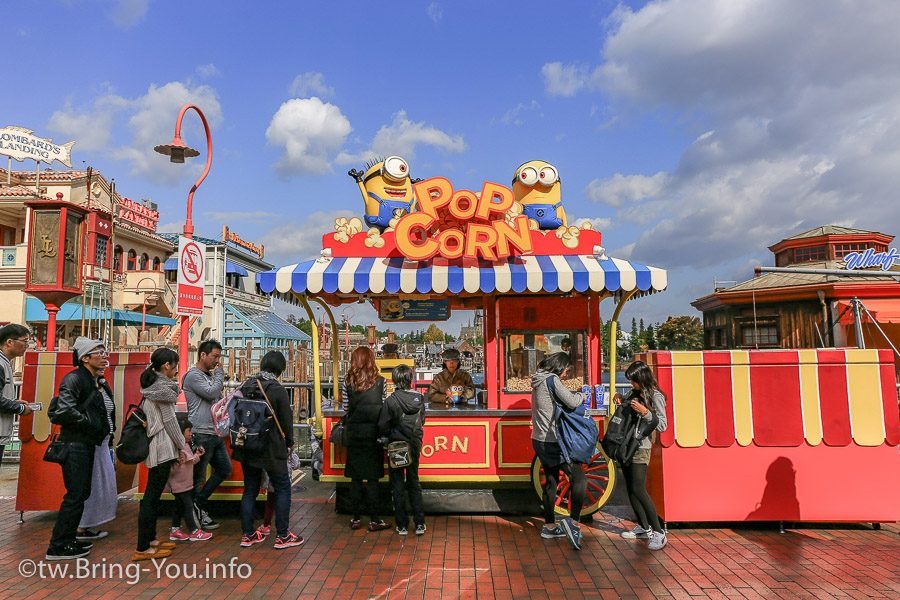 Please note that food smuggling into the park is banned! However, don't even bother to bring your own food as multiple dining establishments are catering to both meat-eaters and vegetarians (even though meat-free options are a little limited).
Park Side Grille is one of our favorite stopovers with its mouth watering steak.
The Fossil Fuel stand in Jurassic Park World serves some of the tasty French fries and waffles to recharge your energy with a quick bite.
The POP-A-NANA stand in Minion Park has the coolest popcorn ever!
Chocolate cakes at Beverly Hills Boulangerie are worth a try if you like to indulge your sweet tooth in chocolate fondant.
Where to Stay to Visit Universal Studios Japan with a Snap of a Finger?
We still think it's better if you base around central Osaka and catch a train to Universal Studios Japan. But if you're having the torch on the park itself, then book at one of the places located a stone's throw away from the park. The Park Front Hotel at Universal Studios Japan is one of the top places dedicated to family vacation. La'gent Hotel Osaka Bay is also a top pick that comes into play as a budget-friendly accommodation.
Final Words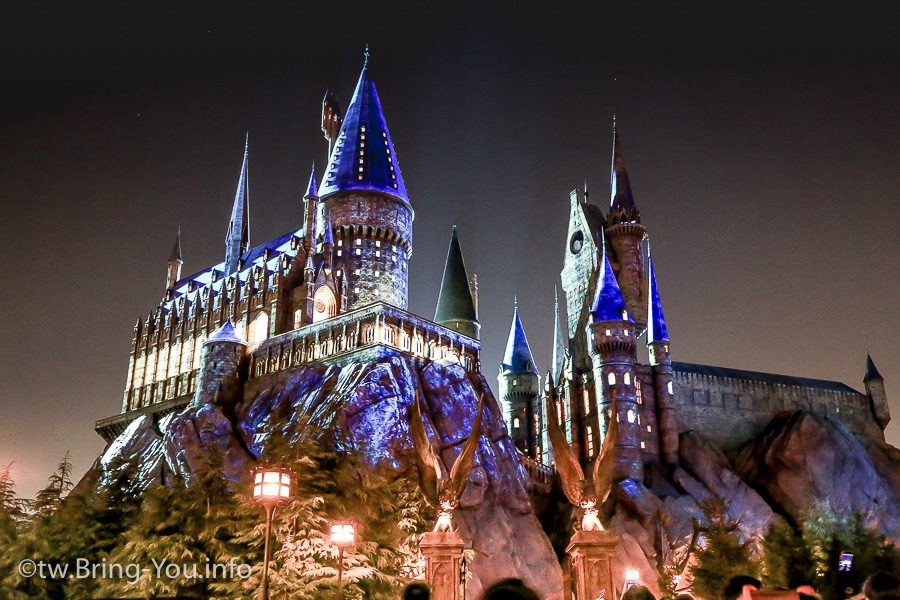 In this comprehensive guide to Universal Studios Japan, you get to learn:
Best time to visit Universal Studios Japan.
Tips to save money and where to find ticket deals.
Top attractions and rides to check out.
What are the best events to look out for?
Where to stay to commute to the park without any hassle?
Coolest snacks and souvenirs to spice up your day trip.
It's time to plan ahead now and get your tickets and fast pass ready once the pandemic is over!