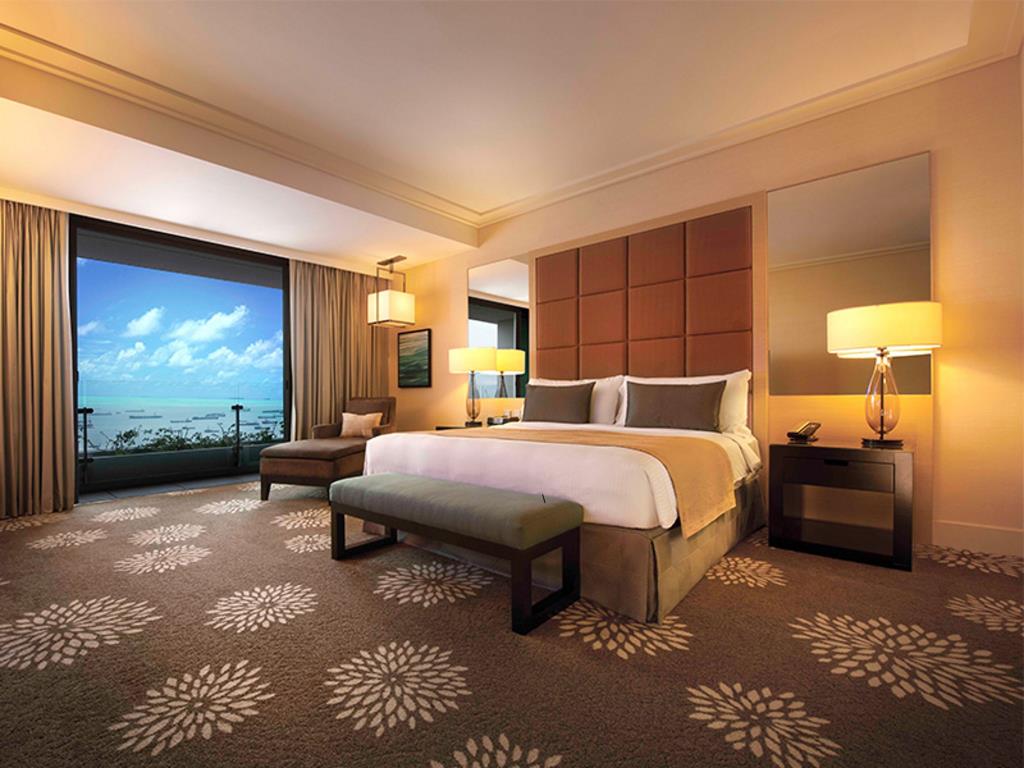 Singapore Hotel Guide
Singapore has a reputation of being an expensive city. Even though hotels in Singapore are not as expensive as those in San Francisco or New York, they are not as affordable as those popular IG hashtag hotels in Bangkok. Fortunately it is very possible to find an inexpensive hotel to afford for a beautifully designed property and its superb service, as long as travelers learn where to find the best value for their money.
Some visitors might be very well prepared for a luxury experience at the incredibly beautiful Marina Bay Sands Singapore, others may have a little bit smaller budget expecting mid-range hotels, backpackers may simply be happy with a clean cozy place to sleep at night. No matter what budget ideas travelers have in their mind, Singapore can always come up with something to fulfill the dreams. We will recommend some luxury and mid -range hotels, hostels or capsule hotels and airport hotels based on locations, guests reviews and price. Hope this will be a guide to make good decisions on where to stay in the Lion City.
Where to stay in Singapore:
Choose by Location:
Singapore is fairly safe and traffic efficient, therefore it is pretty simple for visitors to choose where to stay. Being one of the world's greatest commercial centres, Singapore is a metropolitan with a very efficient MRT network. It won't go wrong to stay near MRT stations such as Chinatown Station, City Hall Station, Bugis Station, etc. The following are a few popular MRT station areas for tourists:
Orchard Road NS22, BugisW12

: It is Singapore's shopping heart with outlet malls, upscale boutiques and MRT interchange terminals connecting to main attractions.( Bugis Hotel Search)

Little IndiaNE7, ChinatownNE4

: This area is known for convenient transportation. The MRT stations connect to several bus stops in the vicinity. There are many restaurants and stores offering many selections of shopping and food. Travellers with smaller budgets will love to stay near this area for the various affordable accommodation options. (Chinatown Hotel Search)

City Hall NS25

: Located on the side of The Singapore River, the area is the heart of Singapore's Civic District and Central Business District. It overlooks the beautiful Marina Bay from a distance. Many 5 star luxury hotels in this area contribute to the city's glamourous lifestyle. It is the top choice for people who want nothing but being spoiled. (City Hall Hotel Search)
Choose by Budget
For travellers who do not mind stretching their budget for maximum comfort, the iconic Marina Bay Singapore is definitely a second to none choice to experience the world class upscale lifestyle of Singapore.
Those who want to be a bit cautious with their budget , the better idea is to mix and match the high-end with some mid -range for a good balance of luxury and affordability.
Top Singapore Hotels
Singapore is known to be downright expensive. But don't fret, there are various options from five star world class luxury hotel or mid-rage artistic comfort hotel, to well-located basic yet cozy hostel, visitors can surely find the right ones to fit their plan and taste.
3 nights in Singapore is a pretty good length of stay which allows visitors to mix and match various hotels to make best use of limited time and budget.
There are 3 main categories of hotel options to satisfy different travel budgets. The following are a few hotels that we hand-picked from each category for travelers who may not have the time for a massive search,
Singapore's Deluxe Hotels- Experience the Luxury Home Away From Home
Singapore is a futuristic bridge between East and West. Having blossomed into one of the greatest global metropolitans, Singapore boasts many world famous 5 star hotels such as The Ritz-Carlton, Shangri-La Hotel, Fairmont and Swissotel, where people can experience the luxury lifestyle during their vacation or business trip in Singapore. It might be a bit overwhelming to choose from the seemingly endless options, let our recommendations help to outline a short list then.
Marina Bay Sands Hotel Singapore(The One and Only # 1 Hotel in Singapore)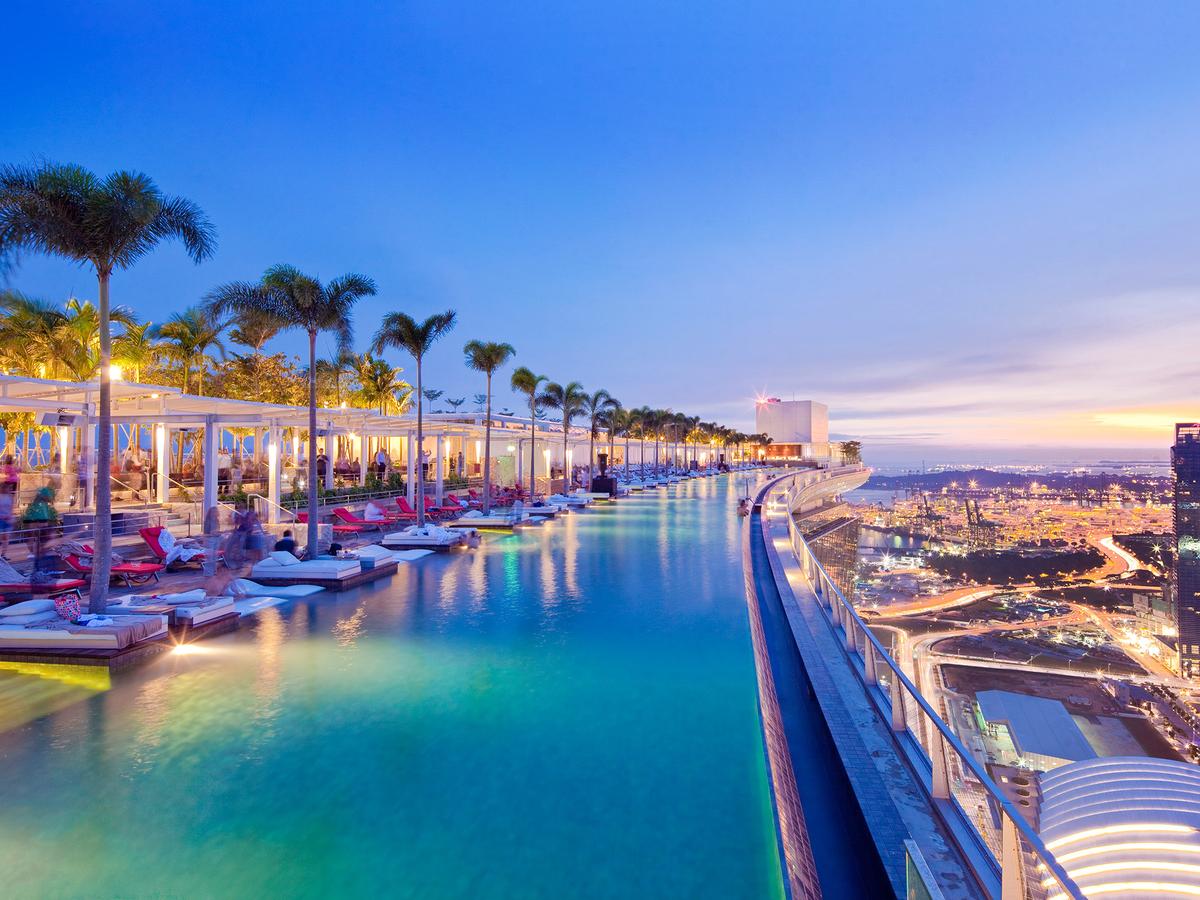 Location

: Marina Bay Sands Singapore enjoys a central Bayfront location.

Features

: Being Singapore's most famous Hotel, Marina Bay Sands Singapore features an iconic unique exterior design. The hotel boasts a spectacular rooftop infinity pool which is located at the Skypark on the 57th floor offering a panoramic view of the city day and night. This is where a one of a kind hotel sets itself apart from any other in the world. Many couples from all around the world come to the hotel to celebrate their anniversaries and commemorate unforgettable romantic moments.

Points of Interests

: Merlion Park, Marina Bay Sands Casino
Book Now: Agoda|Booking.com|Others
Resorts World Sentosa-Hard Rock Hotel Singapore(Sentosa Resorts Hotel)
Location

: It is located within Resorts World Sentosa. And Universal Studio Singapore and the Adventure Cove Water Park can be accessed by walk.

Features

: Hard Rock Hotel Singapore is one of the best value 5 star hotels in Singapore. Guests can enjoy a beautiful man-made sandy beach and swimming pool.
Book Now: Agoda|Booking.com|Others
W Singapore-Sentosa Cove (A Night Club Style Hotel)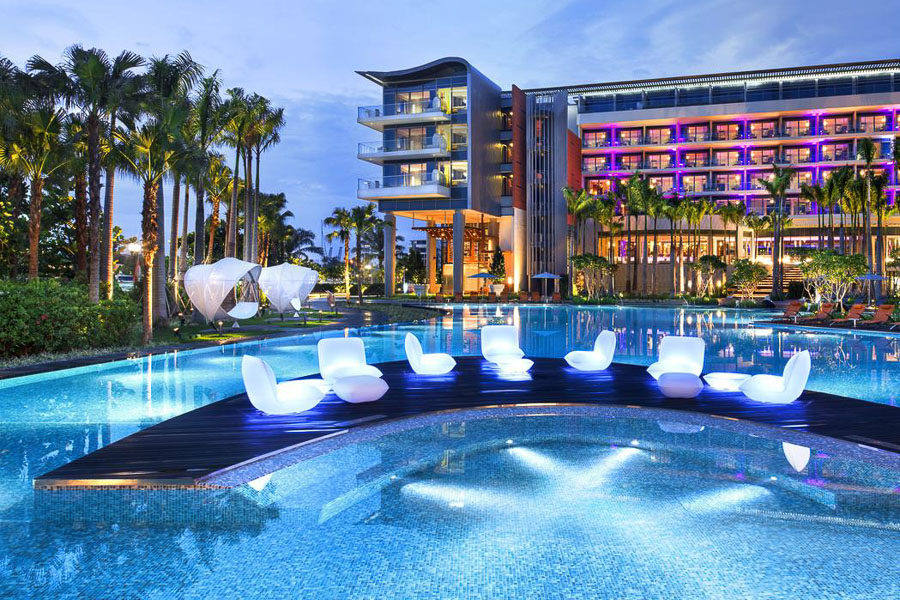 Location

: W Singapore is located on Sentosa Island in close proximity to the Universal Studio Singapore and Adventure Cove Water Park.

Features

: This 5 star hotel features popular vibrant interior design with tropical nightlife inspirations. The famous W WET is a large outdoor pool area surrounded by beautiful island landscapes. Guests can swim up to the poolside bar for cocktails or just soak a dip to stay cool.
Book Now: Agoda|Booking.com|Others
The Fullerton Hotel Singapore( The Most Beautiful Hotel in Singapore)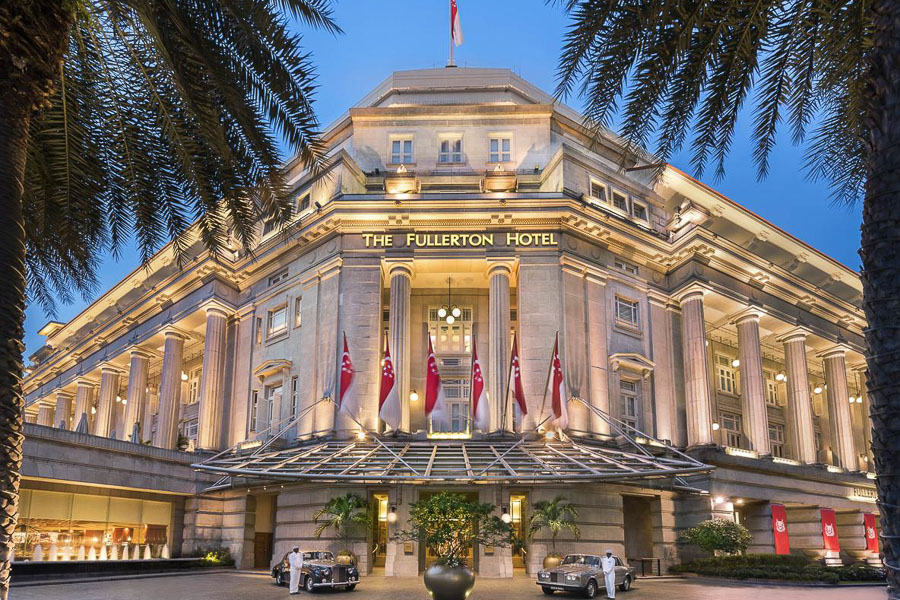 Location

: This hotel is adjacent to the Merlion Park, just a 5-minute walk from Raffles Place MRT station.

Features

: The magnificent Fullerton building is a neoclassical landmark built almost 100 years ago. It was once home to Singapore's General Post Office, and now has been transformed into Singapore's most beautiful Heritage hotel. Guests can admire the stunning view of the city's skyline while enjoying the exquisite afternoon tea. The sophisticated lifestyle reaches its new heights in illumination of lights. Guest rooms are spacious and elegantly designed with art décor. Hotel provides free TWG tea bags in each room. Breakfast offers a big delicious selection. This is a family friendly hotel and the best choice for exceptional luxury.
Book Now: Agoda|Booking.com|Others
Shangri-La Hotel Singapore(A Family friendly hotel)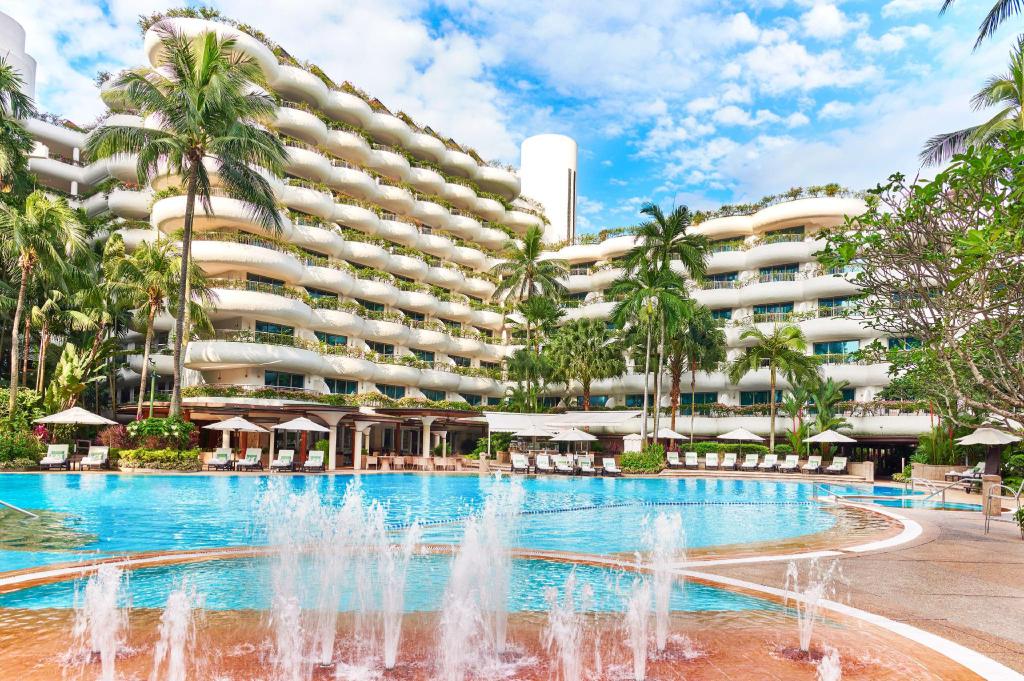 Location

: 10 minutes by walk to Orchard Road MRT Station

Features

: Nestled in 15 Acres of tropical garden, Shangri-La Singapore is a hideaway hotel for families. The hotel is equipped with a swimming pool, kid's water park, SPA, fitness center and tennis courts. The Shang Palace is a Michelin-starred restaurant that serves Cantonese cuisine. Japanese food is provided at The Line and NAMI Restaurant. Ristorante Italiano offers authentic Italian food. Shangri-La brings the one-stop vacation dream to life!
Book Now: Agoda|Booking.com|Others
The Ritz-Carlton, Millenia Singapore(Best Service Hotel)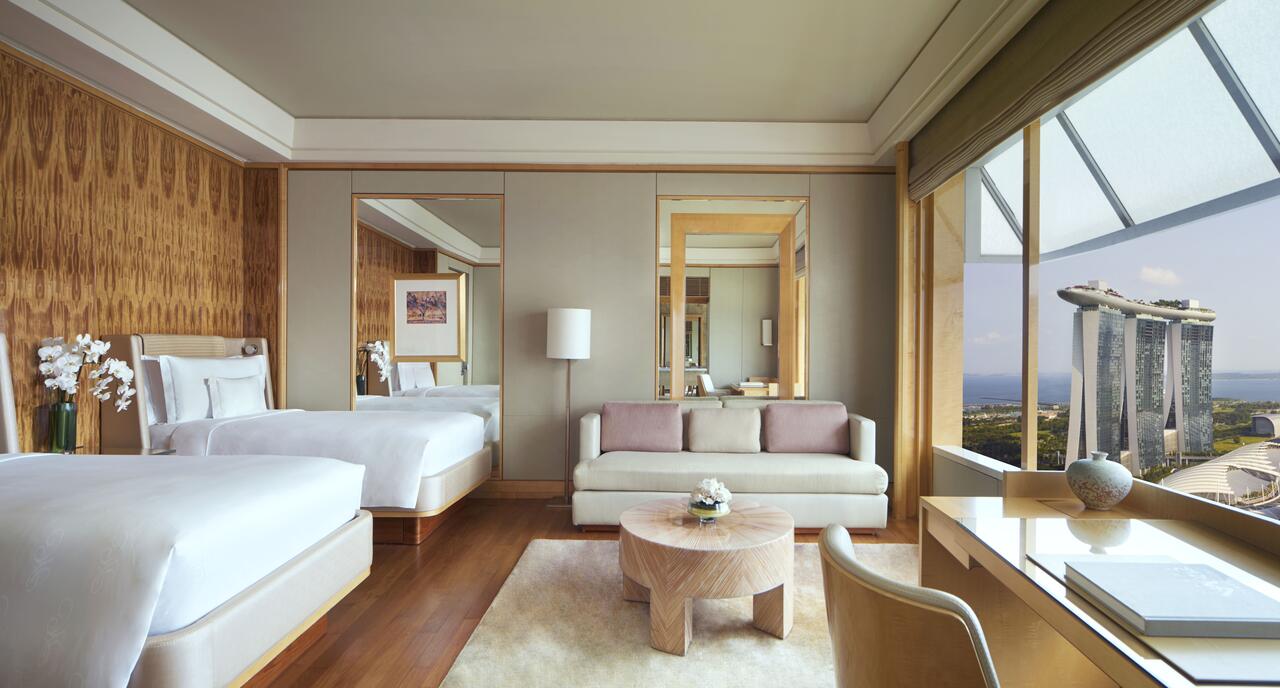 Location

: It is located in Marina Bay just 5-minute walk from Marina Bay Sands Hotel, within walking distance to Marina Bay Shopping Center and Singapore Flyer.

Features

: Ritz-Carlton, Millenia Singapore is a luxury 5 star hotel that guests can call it home away from home. With a central location in the futuristic Marina Bay, the hotel features world class facilities, spacious rooms and suites with panoramic views overlooking Singapore's gorgeous skyline and the iconic Marina Bay Sands Hotel. It is also home to a museum quality display of contemporary art collection. The executive Club Lounge provides traditional and regional specialties including breakfast, beverages and desserts to Club level guests. Hotel also offers Complimentary shuttle services to selected local areas. Guests can savor Cantonese cuisine at the One-Michelin-starred Summer Pavilion. The Ritz Carlton, Milenia Singapore is an extraordinary place for visitors who never expect their vacations to be ordinary.
Book Now: Agoda|Booking.com|Others
Singapore's Mid-range Hotels
Mid-range hotels are a perfect option for travellers who want to enjoy quality lodging during their stay in Singapore without having to spend a fortune or downgrade their choice below their expectation. Many popular well designed local hotels provide both comfort and good value.
Hotel G Singapore(A Modern Industrial style popular hotel)
Location

: G Hotel Singapore is within 750 meters from MRT Rochor, Bugis and Dhoby Ghaut stations. Guests can go to Little India, Muslim District and Orchard Road by walk.

Features

: This is one of the best value mid-range hotels in Singapore. The hotel is surrounded by convenience stores, local bakeries, bars and 24 hour street food stands. Hotel's breakfast offers a large selection of delicious food to impress all tastes. The 25 Degree is a perfect place to chill out with friends.
Book Now: Agoda|Booking.com|Others
Hotel Yan (Industrial style hotel with good value)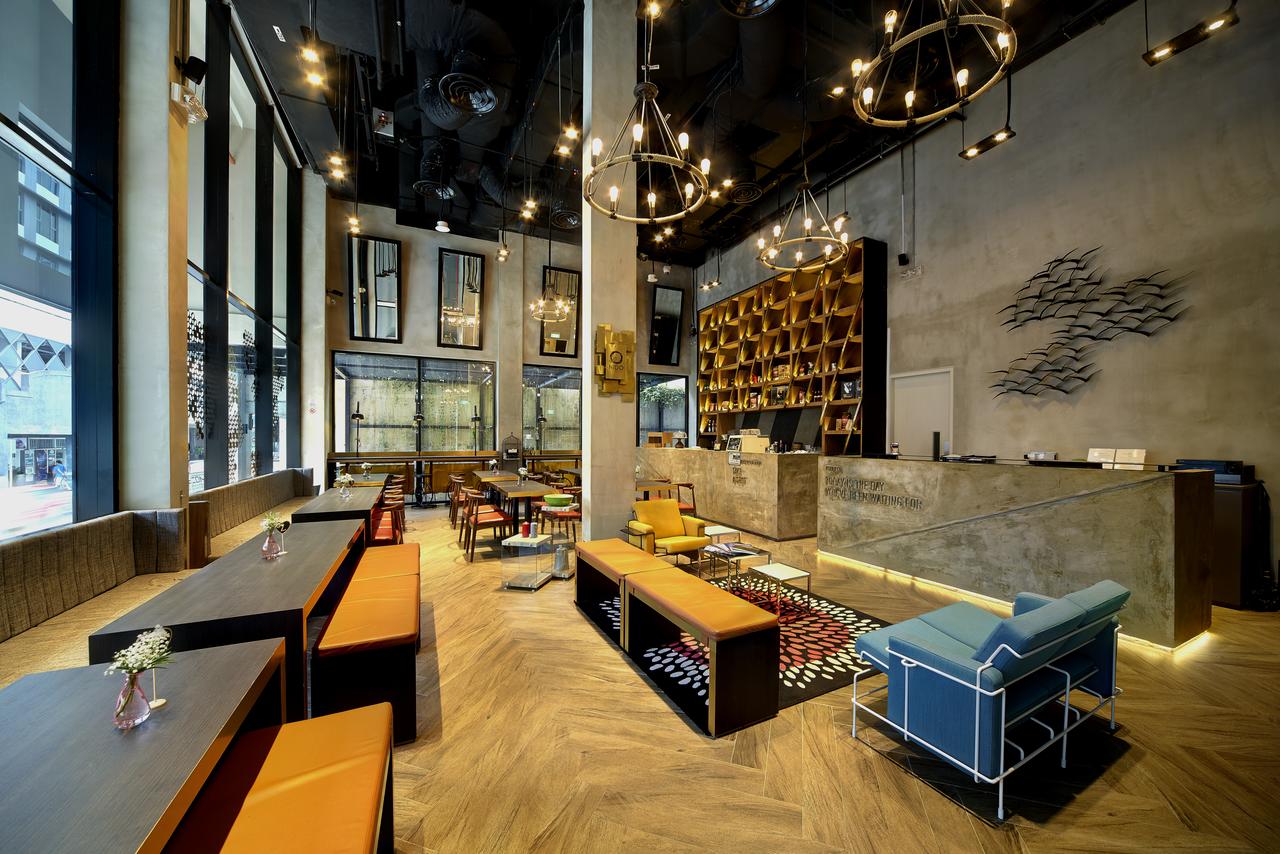 Location

: Located near Little India, just 5 minute walk to Bendemeer MRT Station.

Features

: Very centrally located and decently priced, hotel Yan is one of the best value mid-range hotels in Singapore. Guest rooms are small but very cozy and stylish. It is a good choice for travellers who need a place for a good sleep at the end of the day.
Book Now: Agoda|Booking.com|Others
AMOY by Far East Hospitality (Chinese Traditional style)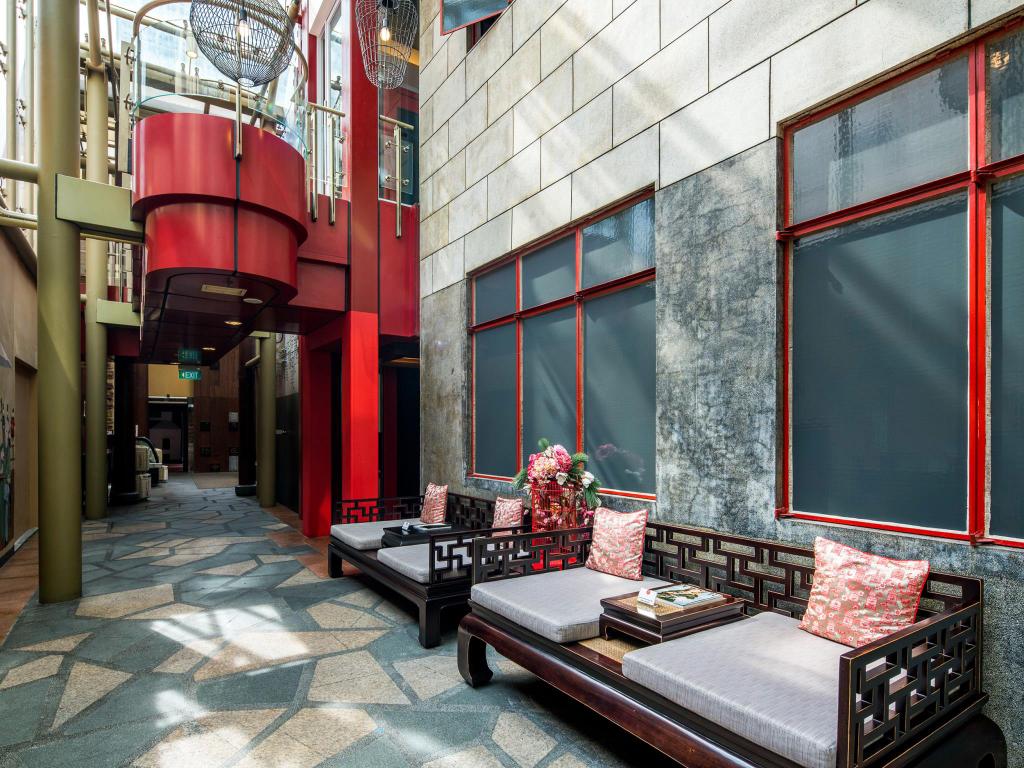 Location

: It is right across the street from Telok Ayer MRT Station exit B entrance, 400 meters from Chinatown MRT Station, 700 meters from Raffles Place MRT Station.

Features

: Conveniently located in the business district of Singapore in Chinatown area, Amoy by Far East Hospitality is a 4 star boutique hotel built and renovated based on a Chinese traditional architecture. The interior deco showcases rich Chinese culture in a sophisticated welcoming atmosphere. Hotel provides superb service and offers free airport pick up.
Book Now: Agoda|Booking.com|Others
Hotel Indigo Singapore Katong(A Peranakan Inspired Hotel)
Location

: Hotel Indigo Singapore Katong resides in the neighbourhood of Katong, only a stroll away from East Coast Parkway beach, near 112 Katong Shopping mall and Parkway Parade Shopping Center.

Features

: The Hotel Indigo Singapore Katong, an IHG hotel, features a unique modern design inspired by local historical heritage. Every guest room displays a distinct charm of Peranakan culture, mirroring the structure and flow of a Peranakan home. Hotel provides the opportunity for travellers to enjoy Peranakan cuisine and Malacca food for the best of local flavor. Guests also can dip into the outdoor pool to unwind and relax.
Book Now: Agoda|Booking.com|Others
The Vagabond Club Singapore, A Tribute Portfolio Hotel by Marriott, Singapore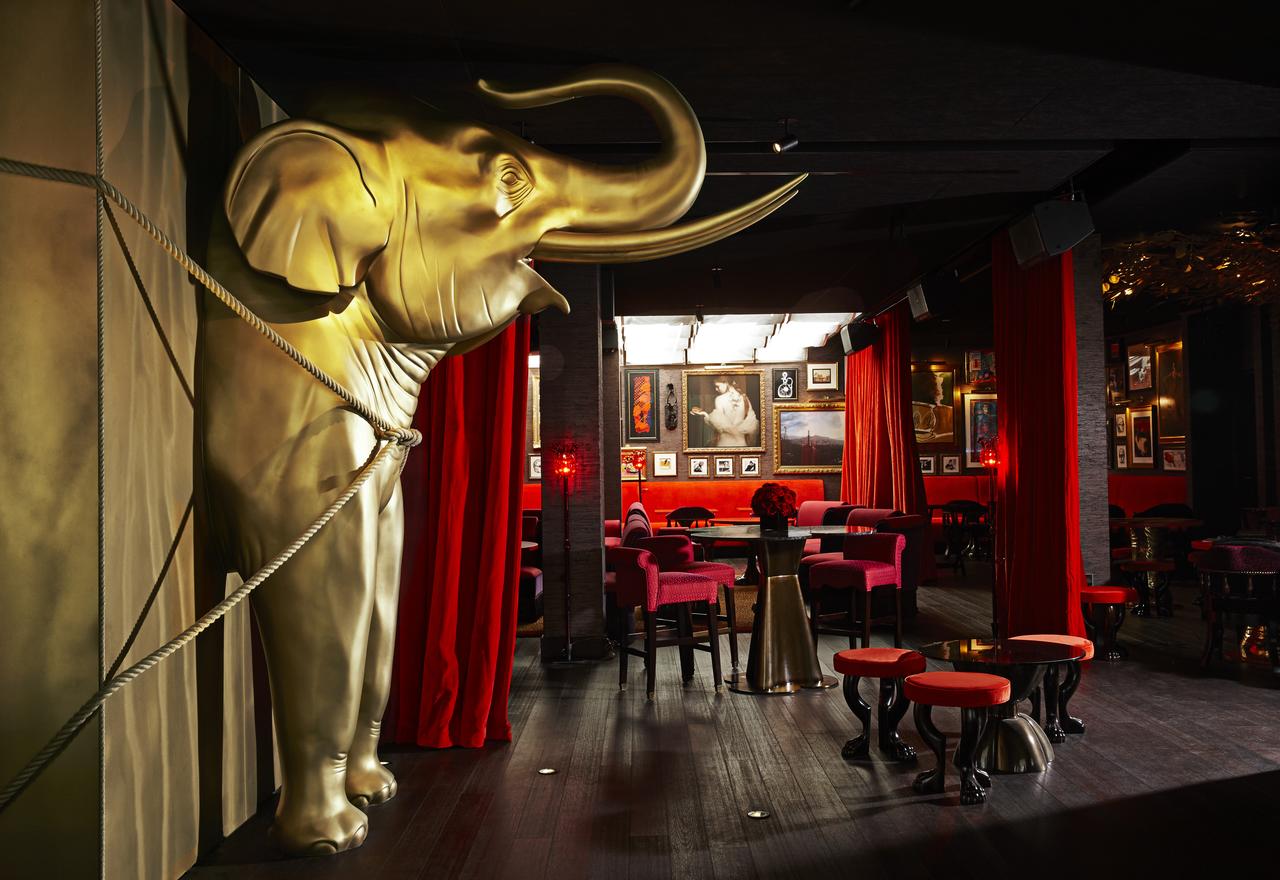 Location

: It is located in the Jalan Besar district of Singapore, within walking distance to Little India, Masjid Sultan Mosque. Bugis Station is just a short MRT ride from Jalan Besar Station.

Features

: Designed by the award-winning French designer Jacques Garcia, the Vagabond Club Singapore, A Tribute Portfolio hotel by Marriott is a Parisian-inspired boutique luxury hotel. Each guest room features impressive unique interior décor which offers guests an ultimate romantic experience. Guests can also indulge themselves in the hotel's Whiskey library for unforgettable enjoyment. Hotel provides healthy delicious breakfast. It is an ideal place for travellers to experience exotic lifestyle and culture.
Book Now: Agoda|Booking.com|Others
Singapore's Hostel
Singapore has a big selection of well-designed modern hostels. Most of them offer double occupancy. It is a great option for travellers who have smaller budgets but still love to touch the best of Singapore.
Yotelair Singapore Changi Airport (An Airport Capsule hostel that provides hourly Rate)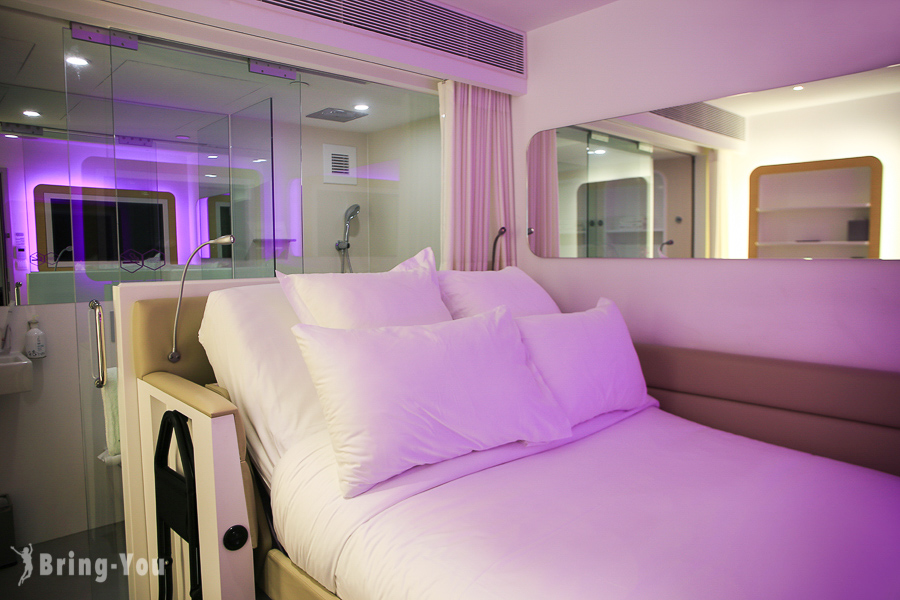 Location

: Yotelair Singapore Changi Airport Hostel is located on the 4th floor of Terminal 1 arrival. It is a 10 minute walk to terminal 2 &3 via the sky bridge or a short ride by the free airport skytrain shuttle between terminals.

Features

: Singapore Changi airport is reputed as the best 5 star airport in the world. For those who want to be close enough to the airport and are still able to hide away from all the lights of air traffic, staying within the Changi Airport terminal is a great idea. Airport hostel offers the convenience to travellers who arrive late or depart early. The Yotelair Singapore Changi airport hostel is well known for its night club inspired décor and Robot service. It offers Double, Double Premium and family rooms. Guests can pay by hours of stay, which is perfect for a short rest.
Book Now: Agoda|Booking.com|Others
Wink Hostel (A 5 star hostel for backpackers )
Location

: Wink Hostel is conveniently located in a safe neighbourhood of Chinatown. The Chinatown MRT exit A is a mere 5 minute stroll away. Restaurants, snack bars and money exchange lie along the street outside the property.

Features

: The Wink Hostel Singapore is an ideal place for student backpackers. It offers simple dorms, shared rooms with capsule-style sleeping pods, and shared bathrooms. Double beds are available. It is a good choice of convenience, value of money and comfort!
Book Now: Agoda|Booking.com|Others
Adler Hostel (Chinatown hotel)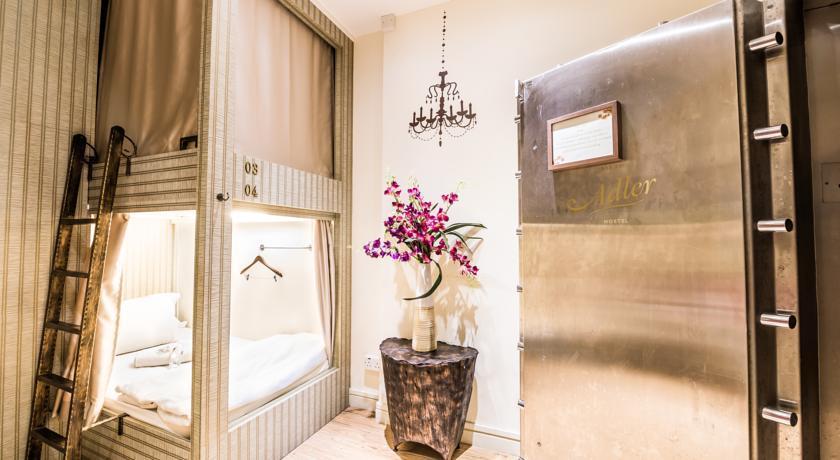 Location

: Adler Hostel Singapore is located on Chinatown's Temple Street within a 5 minute walk from Chinatown MRT station and Maxwell Food Centre. It is conveniently located within walking distance to nightlife and restaurant options. It provides easy access to shopping and local tourist destinations by MRT.

Features

: Adler Hostel Singapore is restored heritage property in Chinatown's vibrant artistic neighbourhoods. This upscale charming hostel offers carefully designed dorms with air conditioning and shared bathrooms. Bright and spacious, all rooms feature personal sleeping space with blackout curtains to respect privacy. There are shared gender-separated bathrooms on each floor, free bath towels are provided. Adler Hostel Singapore is a cozy place for young travelers to have quality stay and meet new friends during travel.
Book Now: Agoda|Booking.com|Others
Met A Space Pod @ Arab Street Singapore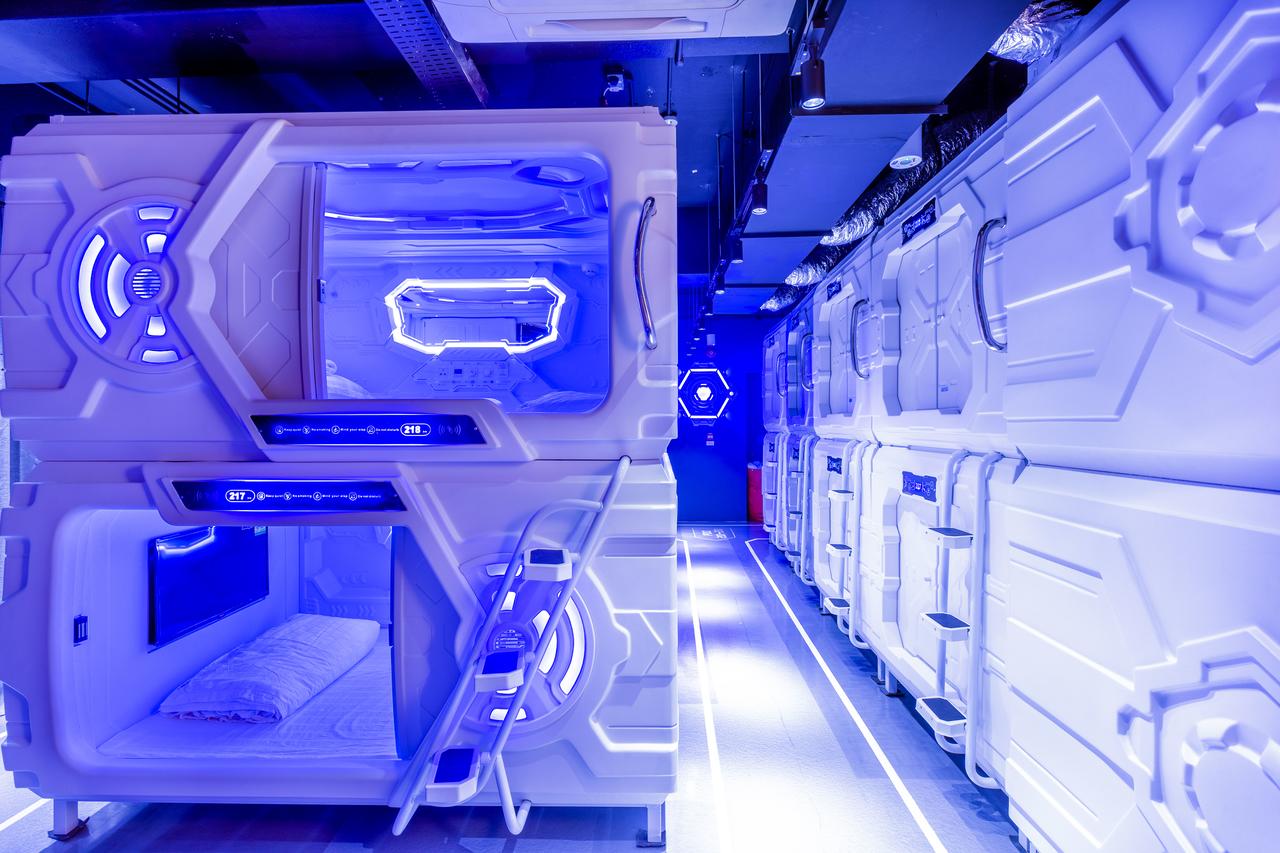 Location

: Centrally located on Arab Street, Bugis MRT Station is just 400 meters away.

Features

: Met A Space Pod @ Arab Street Singapore is a popular space-themed luxury capsule hostel . The unique futuristic and high-tech design distinguishes Met A Space Pod from all other hostels in Singapore. It features air conditioned space Pods with double or single occupancy and shared bathrooms. The property provides thoughtful amenities to ensure a pleasant stay with comfort and convenience. The Met A Space Pod @Arab Street Singapore is an amazing place for visitors to sleep on the Moon and get lost in Space!
Book Now: Agoda|Booking.com|Others
Keep Exploring