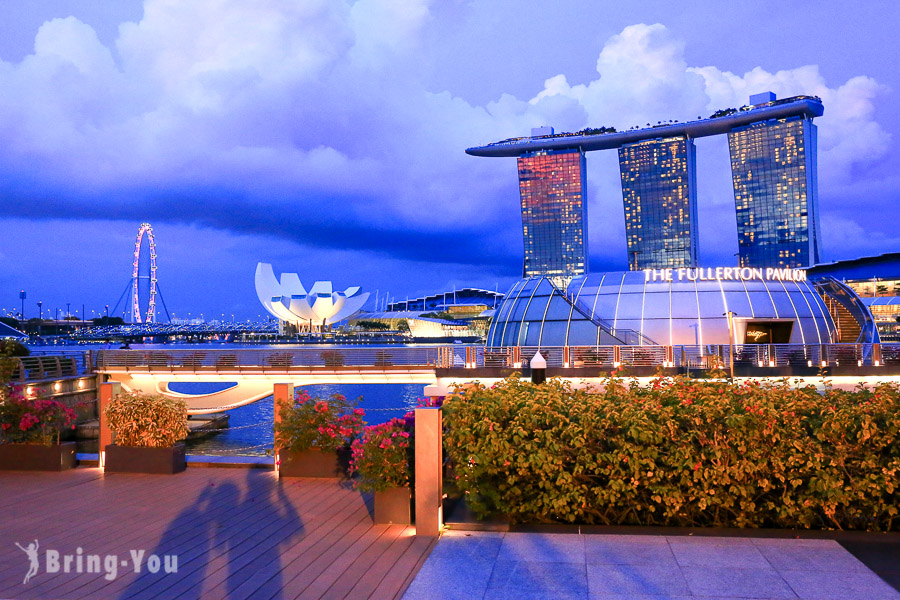 Proudly ranked as one of the most powerful passports in the world, Singapore is a cosmopolitan city in Asia where the definition of high-end services and magnificent wonders are truly reflected. If you think Singapore is only a place to tick off your bucket list, we won't give you a nod! This city has shed a great tad of stuffy nature, a growing foodie scene, and an amusing nightlife to quench your thirst for travel! If you're a first-timer to Singapore, check out the 10 must-see destinations in Singapore below to uncover all the best features of this Lion City!
A First Look before Setting out to Singapore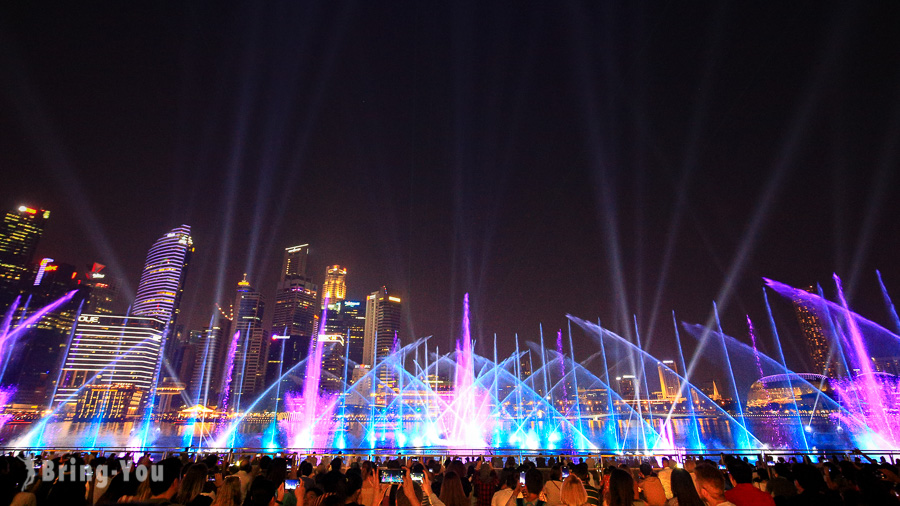 As a country of futuristic and culturally diverse, Singapore is the fastest developing nation in Southeast Asia. It has been a leading pioneer as a green city that pulls in worldwide globetrotters with a vast array of manmade wonders. People call it the "Lion City" with the symbolic Merlion statue pouring water into the Singapore River. The sky-reaching Marina Bay Sands is an exemplar of the hospitality and tourism industry, while Changi Airport redefines the model of a futuristic airport with its eco-friendly technology.
This groundbreaking country is just a small diamond-shaped island off the Southern tip of Peninsula Malaysia. This specific geological location has provided Singapore with a melting hub of culture and religions. You will find the Malays, Chinese, Indians, and expats from all walks of life reside in this developing country with a Singaporean twist. And if you're a big foody, you must visit Singapore at least once in life to unfold the gold mine of delightful culinary experiences!
10 Most Famous Destinations in Singapore You Should Not Skip
Gardens by the Bay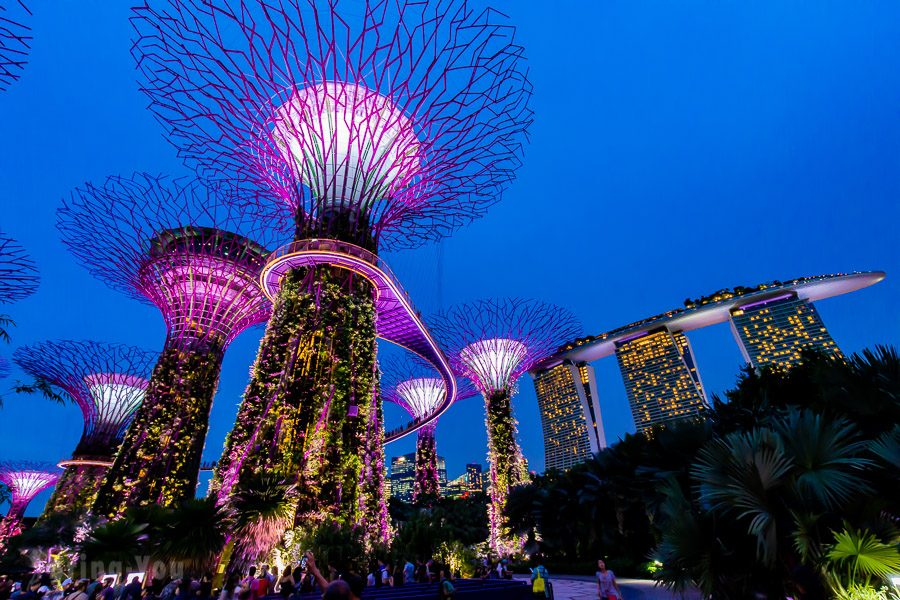 The awe-inspiring display of Garden by the Bay has successfully brought the breath of plants and the illumination game to what we call "state-of-the-art". The imagination of Singaporean people keeps making global headlines, and their creation of Gardens by the Bay is no exception.
Thanks to the oft-photographed Supertree Grove and the impressive indoor waterfall, Garden by the Bay is a perfect combination of nature and technology! The Supertrees gathers over 160.000 plants, turning it into a range of tree-like vertical gardens functioned by solar energy. Reaching somewhere between 25 and 50 meters in height, each Supertree is capped with a gigantic canopy, providing a perfect shade to cover you from the scorching heat during the day, as well as an exhilarating illumination and sounds after dusk.
Read More: Gardens by The Bay Singapore Travel Guide to Shed Light on Your Doubts
As you take a stroll along the 22-meter-high OCBC Skyway, remember to get your camera ready as the breathtaking view over the Marina Bay skyline is surely a highlight of your trip! Walk around the Cloud Forest, you will soon be hypnotized by the cool-moist ecology that transport you to the distant tropical highlands. Then wander around the largest part of the area, Bay South to immerse into the massive glass greenhouse of Flower Dome before finding your way back!
Marina Bay Sands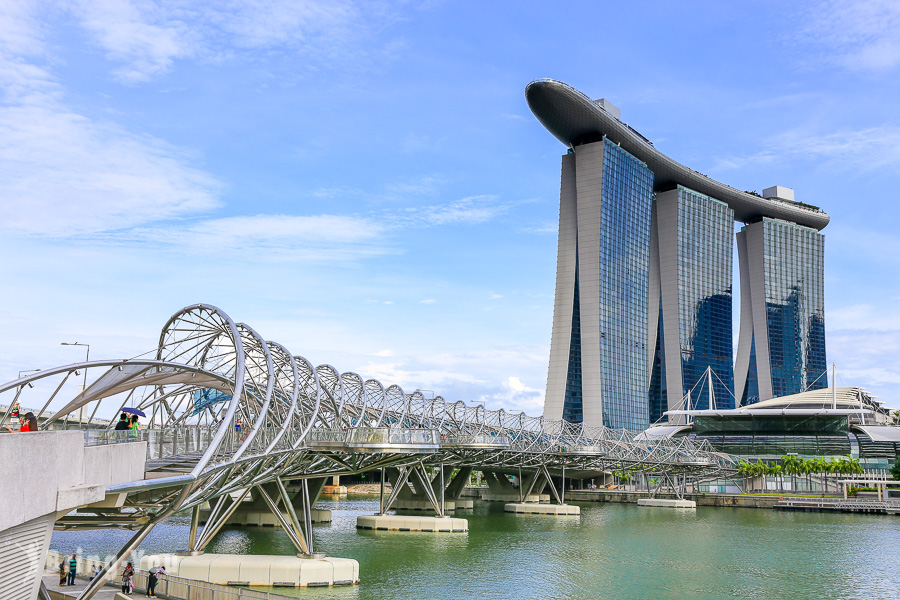 If you only have one day to discover Singapore, let's save it all for the premiere Marina Bay Sands! Why would we say that? If you think Marina Bay Sands only has a high-end hotel to offer, you're wrong! Filled with magnificent landmarks, mouthwatering culinary delights, and one-of-a-kind experience, Marina Bay Sands and its vicinity has more than just a cutting-edge accommodation to please!
Let's start with the hotel! Marina Bay Sands is a manmade wonder that has been taking the world by storm as Asian's tallest observation wheel. As part of Marina Bay Sands complex, this area opens a door to a luxury world of fine-dining restaurants, a casino, stores, and many more! So get ready to have your eyes out on stalks at this high-soaring hotel!
If you're not on a shoestring, then don't let this chance go to waste! Spend a night at this skyscraper and soak in the magnificent infinity pool while admiring the cityscape below! Staying at Marina Bay Sands allows you to visit other iconic attractions within walking distance! The horticultural wonder of Gardens by the Bay will surely get you stunned with its flora display and jaw-dropping vista. If you are a golf lover, feel free to set your foot on the green at Marina Bay Golf Course and play your favorite sport!
Book Your Marina Bay Sands Skypark Observation Deck Admission Ticket
Kampong Glam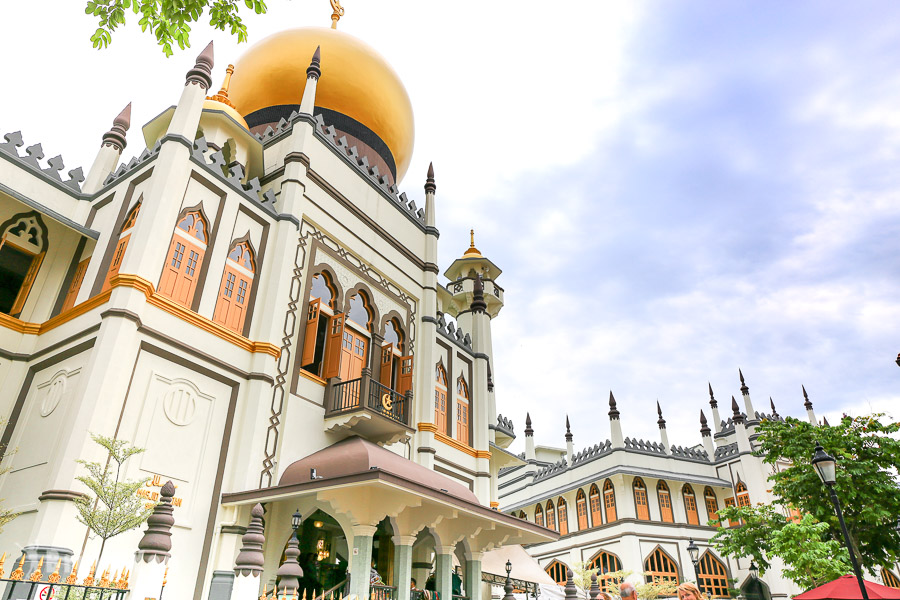 Known as one of the most famous cultural enclaves in Singapore, Kampong Glam opens a door to a magnificent world where the Islamic culture dominates. Kampong Glam is an important neighborhood of the Muslim community in Singapore that takes you to a vivid paradise of otherworldly Arabian traditional art.
Going strong since the 1800s, this delightfully eclectic area has witnessed rapid urban development in Singapore. A stroll around this colorful neighborhood allows you to explore a blend of the old and the new, where the splendid mosques and hipster retails share a common ground. If you get caught by the scorching heat amid noontime, stop by a local restaurant to sample an authentic Halal serving that can't be found elsewhere.
Afterward, make your way around the rich-colored Haji Lane to indulge in the best retail therapy of your life! Swim through an extensive collection of minimalist clothes, accessories, and homeware at Salad Shop to pick your favorite outfit, before stopping by Flying Monkey bar to sip on a special serving of Quick Gun Murugan. No matter if you are a history buff or want an Instagram snap to feed your grid, there's always something for you when visiting Kampong Glam!
Jewel Changi Airport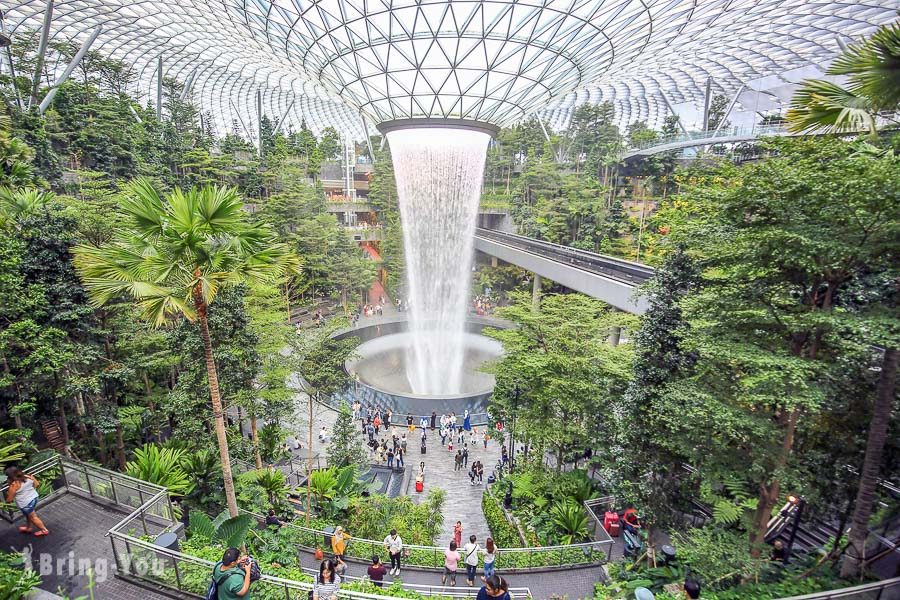 Known as Jewel for short, Jewel Changi Airport is the most famous entertainment and retail complex in Singapore. Many people are confused at its exact location when navigating around this area and wondering if Jewel belongs to the airside or landside of the airport.
In fact, Jewel is located on the landside of Changi Airport, which means you need to clear customs and passport control before visiting this magnificent complex. The spotlight of this nature-themed complex is Rain Vortex, the world's tallest indoor waterfall enclosed by an abundant and ritzy terraced forest setting.
Jewel is a mecca of leisure activities where many Singaporeans head out for a weekend getaway or a staycation. If you like to soak in the awesome views of Jewel from a close distance, make your way around the walking trails of Shiseido Forest Valley and you're all sorted! In case you're on the hunt for the best angle to capture Rain Vortex from above, then hit the 5th floor and slowly move your lens downwards for a unique shot!
While you're there, don't forget to check out the Canopy Park and immerse in a massive recreational wonderland before leaving! You need at least 3 hours to explore Jewel to the fullest. No matter if you're on a flight layover or making a day trip around Singapore, Jewel Changi Airport is a must-see spot you should not skip!
Read More: Singapore Jewel Changi Airport: An Insightful Exploration Guide for First-Time Navigators
Merlion Park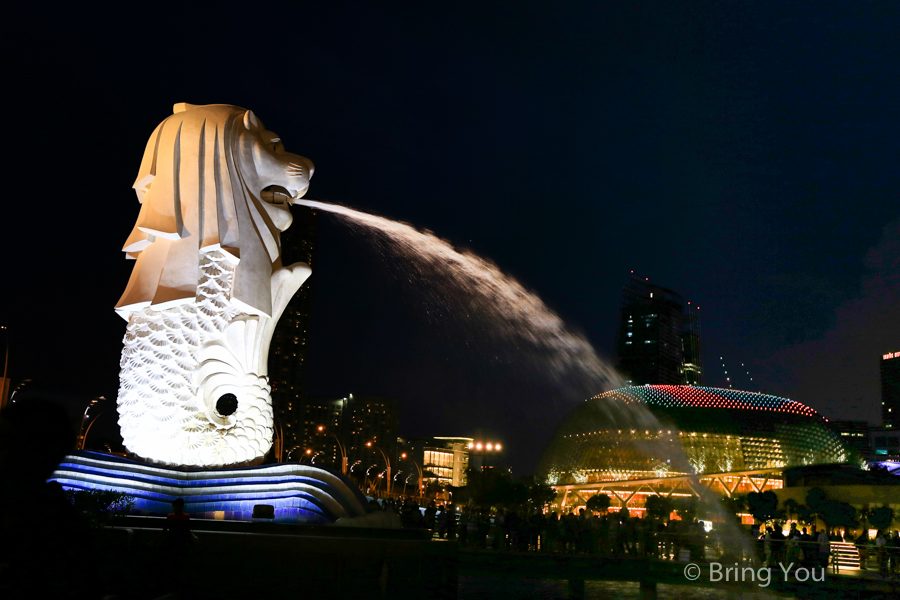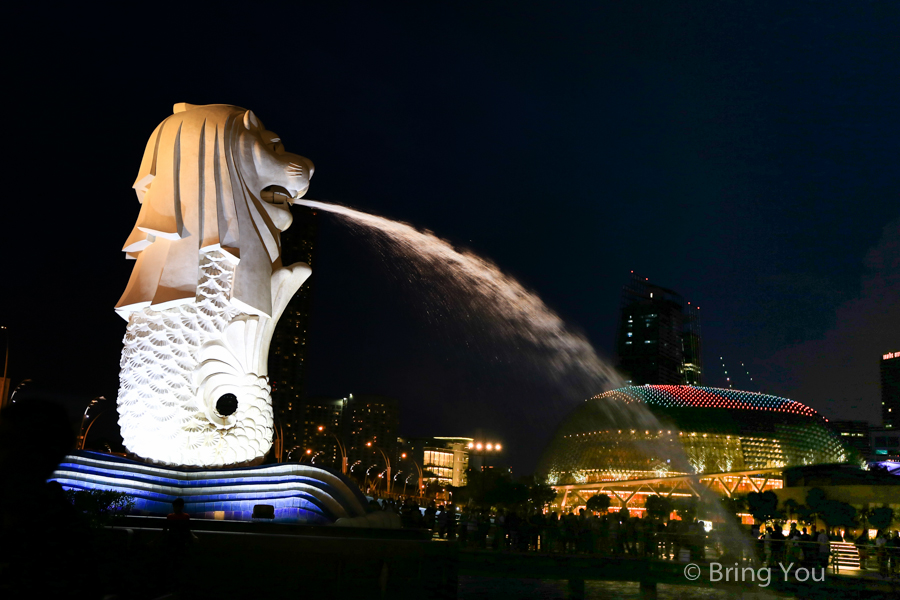 Speaking of must-see destinations in Singapore, Merlion Park should be one of the first names that pop into your mind! Stretching along the mirror-like Singapore River, the park features an 8.6-meter-high Merlion statue spouting water into the bay.
This stone carving illustrates a symbolic animal of the country with the bottom half of a fish and the head of a lion. Remaining as the most popular tourist attraction, the Merlion statue is always packed with visitors and shutterbugs. Rather than just a long walk around the statue, drop over Merlion Park by nightfall to immerse into a magnanimous watch of the color flashing light show.
Located next door to the Marina Bay is the expansive and flourishing Garden by the Bay where you can revel in the magnificent vantage point up in the sky. However, sightseeing is not the only thing Merlion Park has to offer! Feel free to come over to any restaurant and cafes around this busy locale, munch on your favorite delicacy, and let hours slip away while you're getting lost in this picturesque park.
Sentosa Island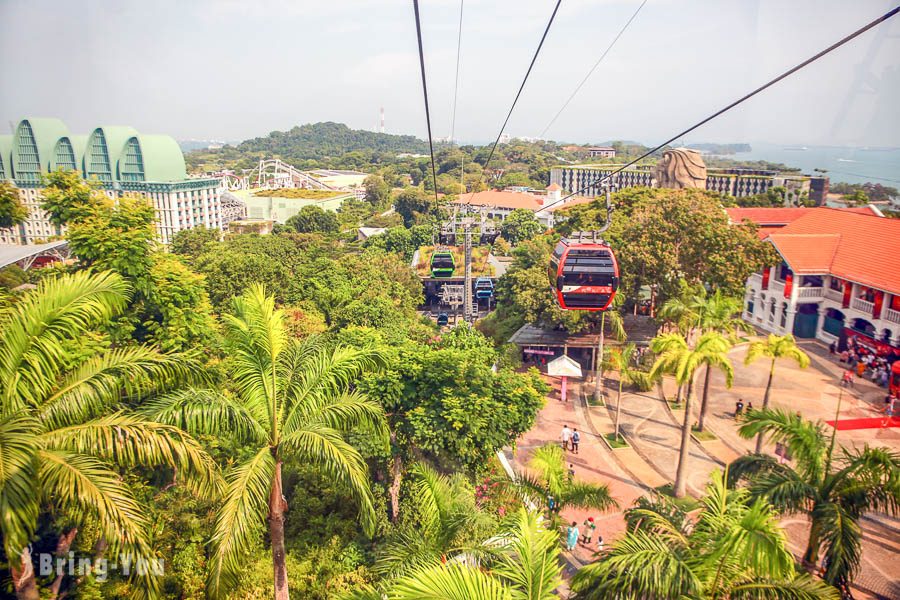 This island resort off the Southern coast of Singapore is a cream of the crop geared towards groups of friends and family with kids. Boasting a wide range of fun and entertaining activities, Sentosa is a true charmer that only takes you a quick cable car ride from the main Singapore Island. Smack dab in the heart of the island, the gigantic Resorts World Sentosa is a huge assortment of themed rides, waterpark, live performances, and Hollywood movie-sets.
Yet these kid-friendly activities are not the only things Sentosa has to offer. It's time to plan the best outing beach day with your friends at one of the man-made beaches enclosing Sentosa coast! Hitting these pristine sandy beaches and you won't even realize they were once a jungle! If dipping in the sea and rocking the waves are your favorite leisure pursuits, why not come over to Palawan beach, lay back, and get lost in the wildest dream under the tropical sun of Singapore?
Visit Sentosa in a different way: Take Singapore Cable Car
Little India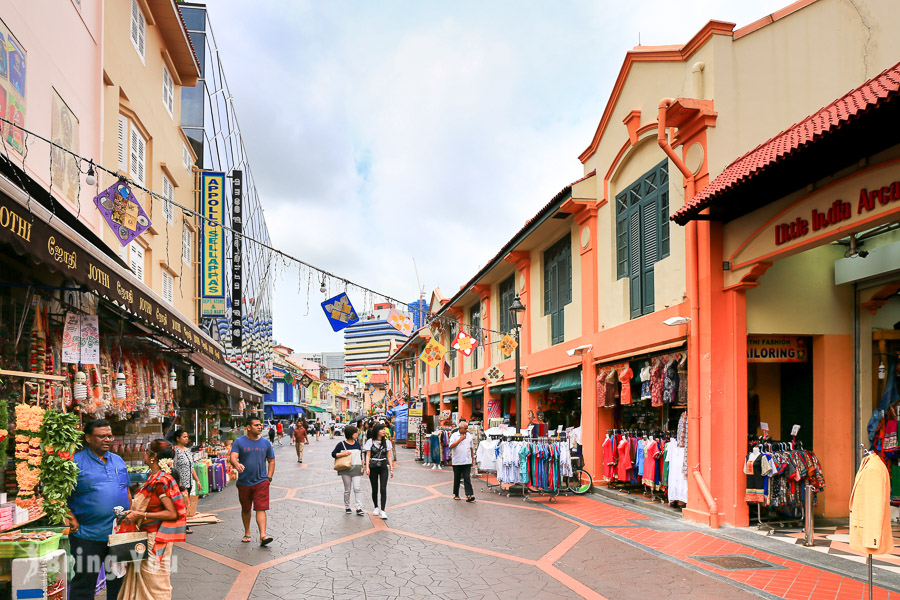 Let's move off the grid away from the modern urban cityscape of Singapore for a while and you'll soon find out how rich and colorful this island can be. One of the best districts in the country where you can make a hideout to South Asia is Little India.
With just a small walk around this area, you'll never realize you're in the heart of Singapore anymore! Little India took root as a mecca of racecourse, cattle herders, and brick kilns. No matter how rapidly life goes by, the vibrant culture of the Indian community still stands the test of time.
To capture the vivid holy shrines, walk down Serangoon Road and its neighboring streets to unfold a beautiful mix of Hindu and Chinese temples. When the blazing sun rays sweep through the city, you can shelter at a local restaurant and munch on a hearty serving of tandoori dishes and roti prata.
Craving for a shopping spree? Drop by Mustafa Centre and take your pick from an extensive collection of electronics and groceries! Almost every single corner in Singapore is ready to spruce up your day, and Little India is that one neighborhood where you can avail yourself of the bohemian vibe. Think about loose-fitting Harem trousers and put on some spiritual jewellery while posing down the street in this colorful neighborhood – that is how you call it a day at Little India.
Join Little India Walking Tour With Expert Local Guide
Clarke Quay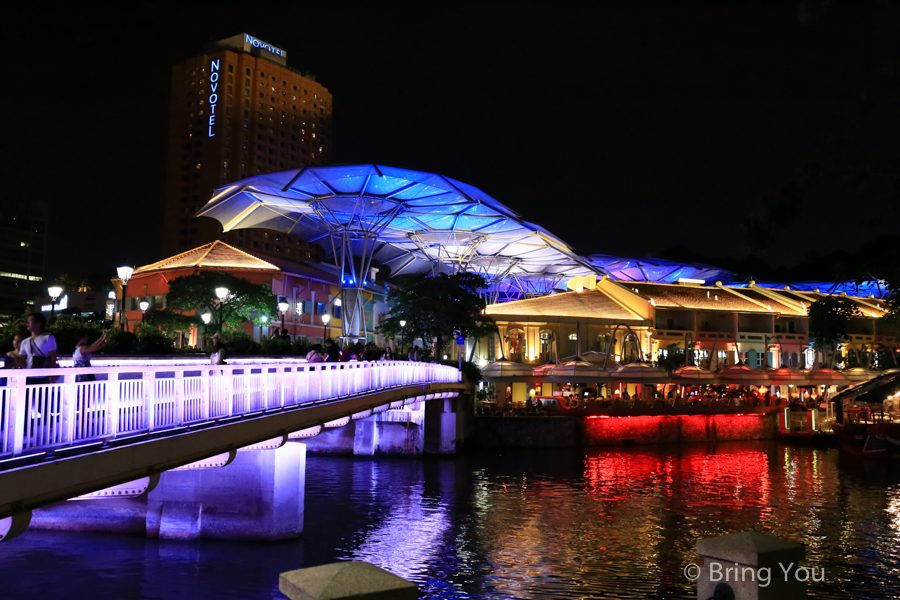 The historical riverside district of Clarke Quay is a top-notch weekend getaway. The entire neighborhood is dotted by restaurants, bars, and shops along the covered pedestrian walkways. Clarke Quay lies in the upstream Singapore River and Boat Quay, which is well-known as a hub of hospitality and entertainment.
The thriving life in Clarke Quay revolves around the Singapore River, which acts as the central artery for all services. Take a long walk around this picturesque spot, you will find a broad range of stunning waterfront restaurants and bars.
Hop aboard from the Clark Quay jetty to start your cruise journey
However, don't limit yourself to the nightlife only because Clarke Quay beholds a wide array of activities that are ready to keep you occupied during daytime as well! If you look for a new angle to admire the interesting sights of the city, hop on a boat tour to cruise down along the Singapore River before ending up at the Marina Bay.
Otherwise, hit the 28th floor of UOB Plaza One to enjoy a magnificent view over the civic district. If you're around with your little ones, make sure to check out Lockdown Escape Room on Orchard Road and take your ease at the best real-life escape game on the island!
Universal Studios Singapore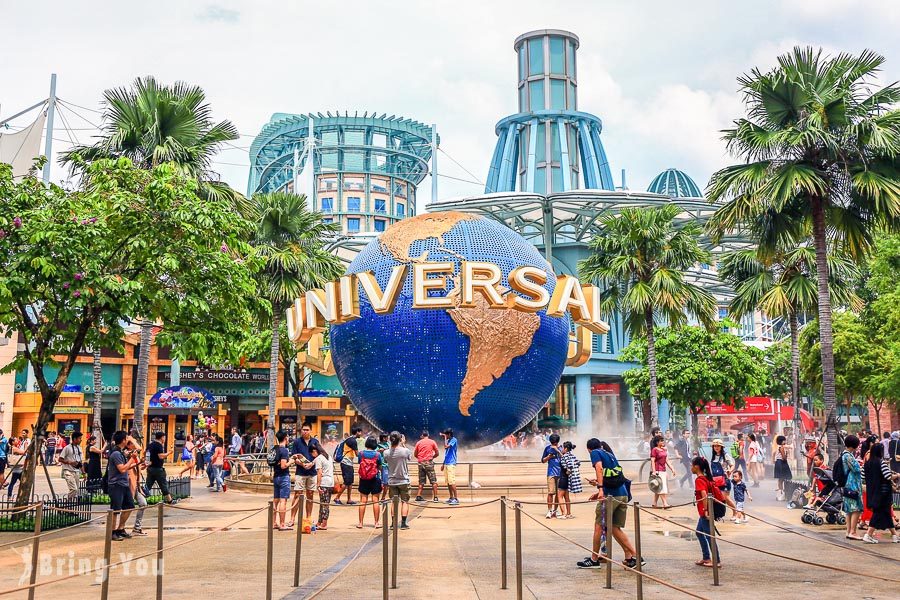 Having the itchy feet for an injection of excitement and buzz after a hard-working year? Why not embark on Singapore's only movie-theme park and discover its unique form of escapism? If you wish to enjoy Universal Studios Singapore to your heart's content, make sure to save up to a whole day straight and make the most of it.
Featuring 24 rides and attractions, Universal Studios Singapore makes for a fun day whether you're coming with friends or family! Being a hardcore thrill-seeker? Feel free to choose between a seated coaster or suspended rides! The rides are ready to make you scream your head off with sudden turns, exhilarating loops, and jaw-dropping drops!
Once you've loosened up after a thrilling ride, explore a mind-blowing 3D experience, embark on a water ride, or freshen up at an eatery. If you're down for something special, remember to plan a trip to Universal Studios Singapore during Halloween and rock the spooky night in your own way!
More than just a theme park, Universal Studios Singapore is a perfect place jam-packed with laughter and scream coming out of every corner! It's time to gear up for the best fun and thrills!
Buy Universal Studios Singapore One-Day Ticket
Sungei Buloh Wetland Reserve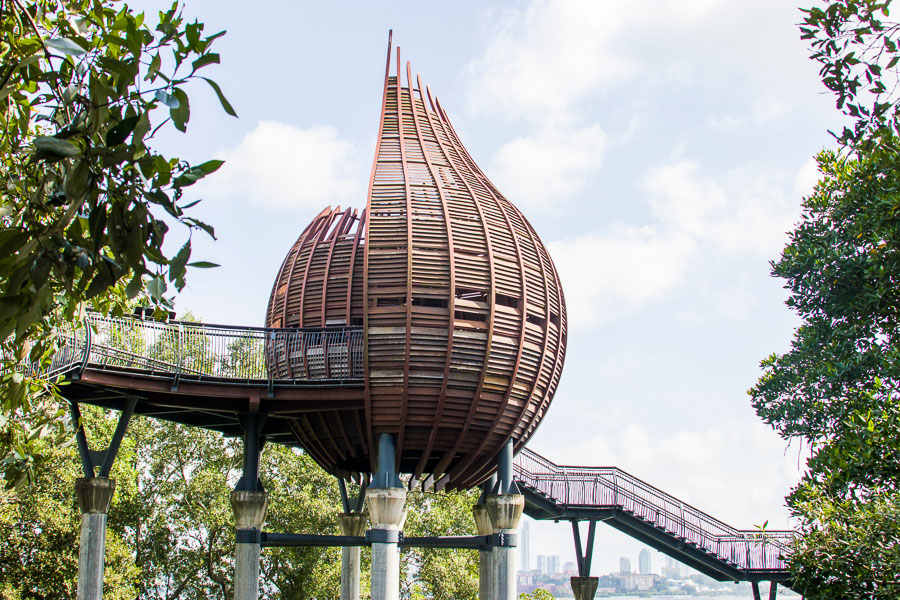 To end our curated list of top things to do in Singapore, Sungei Buloh Wetland Reserve takes you off the beaten track to explore the plethora of wildlife that many tourists overlook. The fresh air, the smell of the forest floor, and the diversity of flora and fauna species will instantly get you hooked.
So, it's time to set aside electronics and embark on the journey to the jungle for an absolute spring break! Sungei Buloh is Singapore's first ASEAN Heritage Park nourished by the tropical climate. Thanks to the precious warmth close to the equator, a vast array of local and migratory wildlife has abundantly grown, turning Sungei Buloh into a fun and insightful family-friendly jaunt.
The marshland landscape has pulled in many birds gathering in front of the lens of photographers. Get ready to see some colorful lineated barbet and milky storks nestling by the trees! Meanwhile, take a few steps further and you can spot plantain squirrels jumping from tree to tree. The best way to explore Sungei Buloh is setting out on a forest trail between sunrise till before the afternoon sun hits!
And there you have it! We have just helped you unfold the 10 best places in Singapore. As an exemplar of the new Asia, Singapore is totally worth a few days of your trip! Remember to visit Singapore from February and April if you don't like to get caught by the rain!
Related Stories