Eye-catching, scrumptious, and easy on the palate, Mae Varee Mango Sticky Rice will surely light up your night as a takeaway dessert after dinner in Bangkok.
For those worshiping desserts as much as I do, Thai mango sticky rice is no more a stranger. Taking the world by storm, mango sticky rice pops up like mushrooms after rain all around the world, from the fanciest 5-star restaurants to a hidden local gem that only the locals know.
And right here in the heart of Bangkok, Mae Varee is a paradise on earth, delighting your stomach with the most typical Thai munchies, rice cakes, preserved fruits, and many more.
More Inspirations: What to Eat in Thailand? 15 Signature Thai Dishes to Inspire Your Palate
Where is Mae Varee?
Located just two stops away from the BTS Asok station, when you exit Thong Lor station, simply head towards Soi 38, take a short walk and turn left to spot the bright yellow mango stand!
First Impression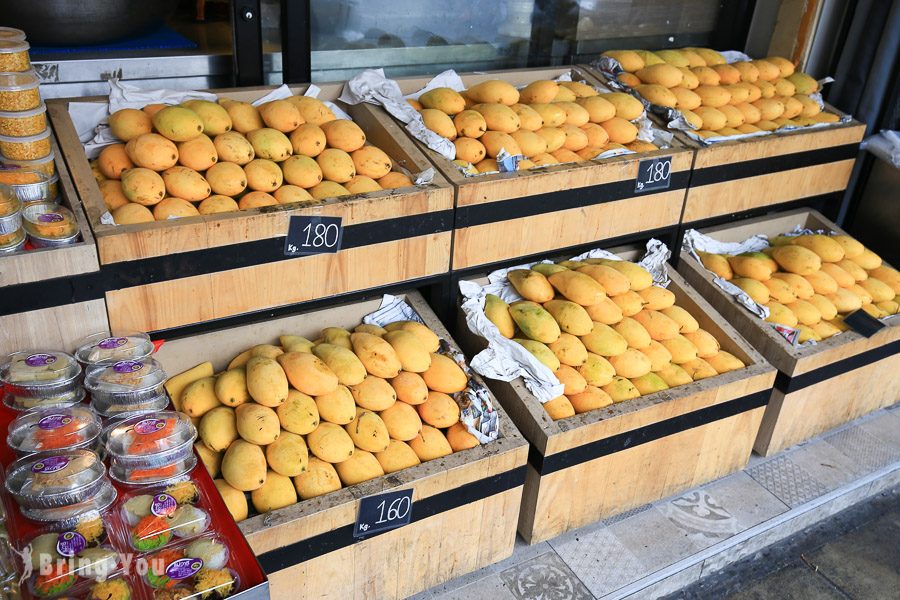 Colorful and bustling, Mae Varee is filled with ripe fruits in season, neatly arranged in wooden racks at the entrance, beckoning the attention of anyone passing by.
Meanwhile, a local quietly prepares mango sticky rice at a quiet checkout counter, fastly placing round after round of sticky rice boxes on top of each other. Coconut milk to pour over is carefully stocked up in a separate plastic bag. It goes the same way for mung beans.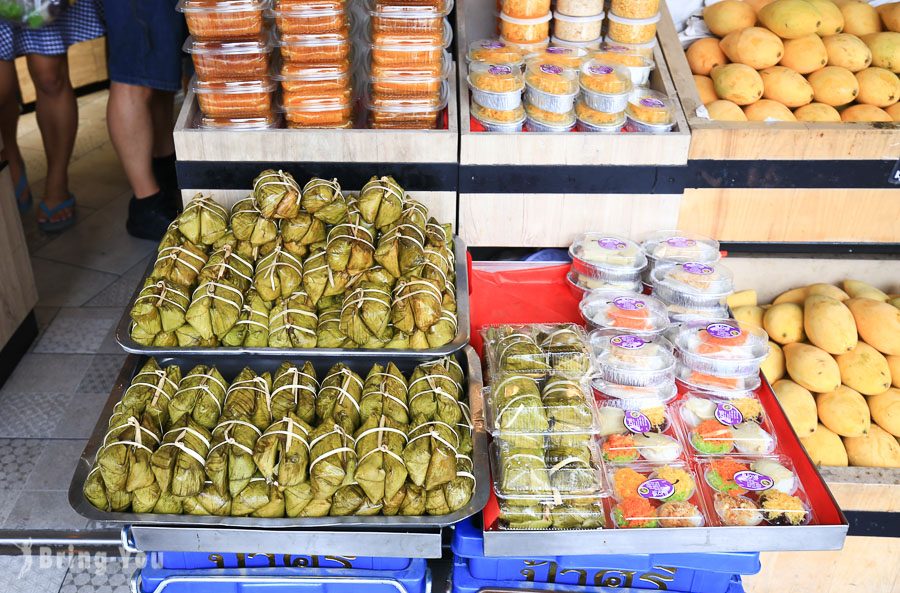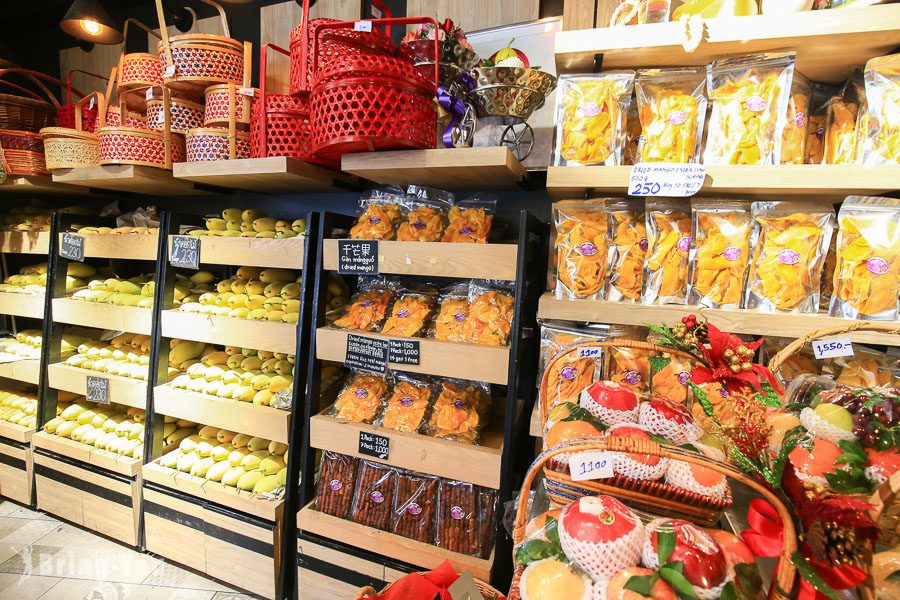 The store is currently open from 5 am until 10 pm.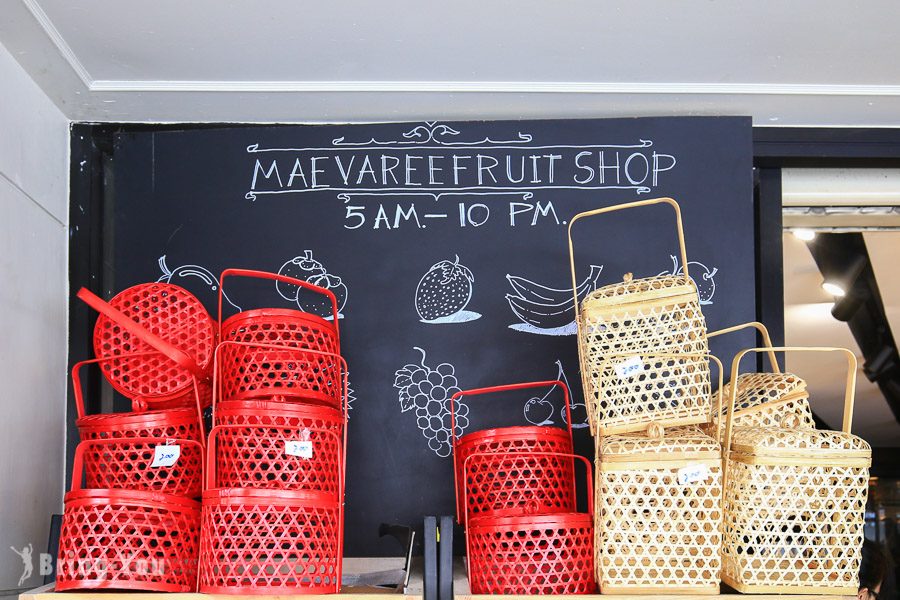 The Food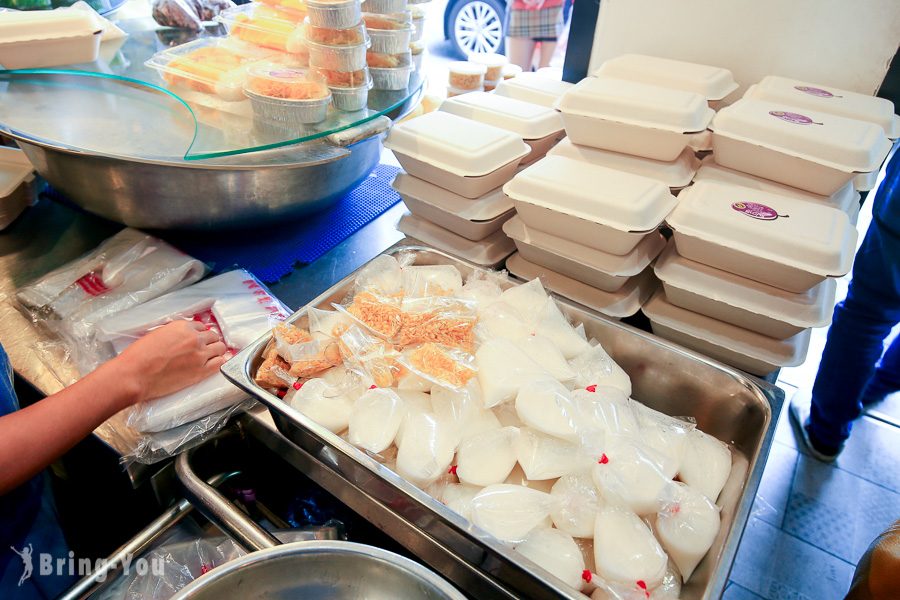 During the order, you can choose to go with the color you want on the sticky rice. At the moment, they offer three different types including white (the original) while green and purple sticky rice is dyed with natural ingredients during the making. I've always wondered if they use pandan leaves for the green and black glutinous rice for the purple.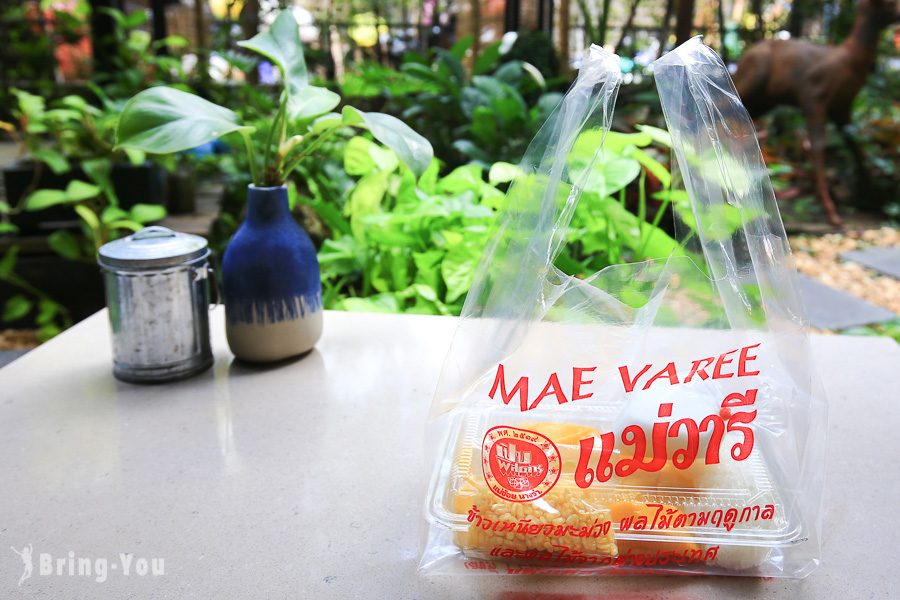 The portion is big enough to feed one, with two big slices of mango cut into smaller pieces. I'm sure you'll get even more mango than sticky rice per serving so don't worry if you've just had a big meal. Each serving is priced at THB 150.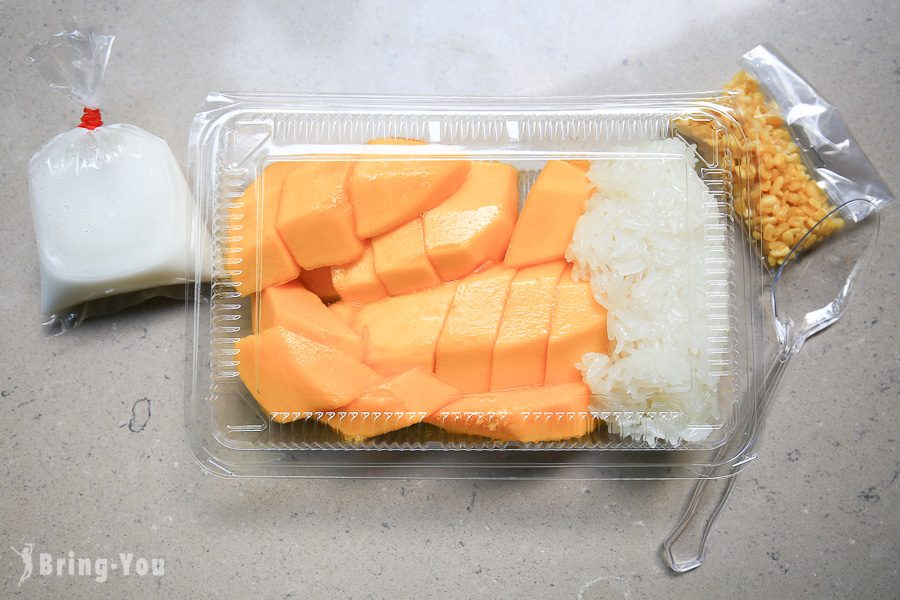 The mango is fresh and juicy. No wonder why Mae Varee receives such a high ranking on Google with over 1600 positive reviews.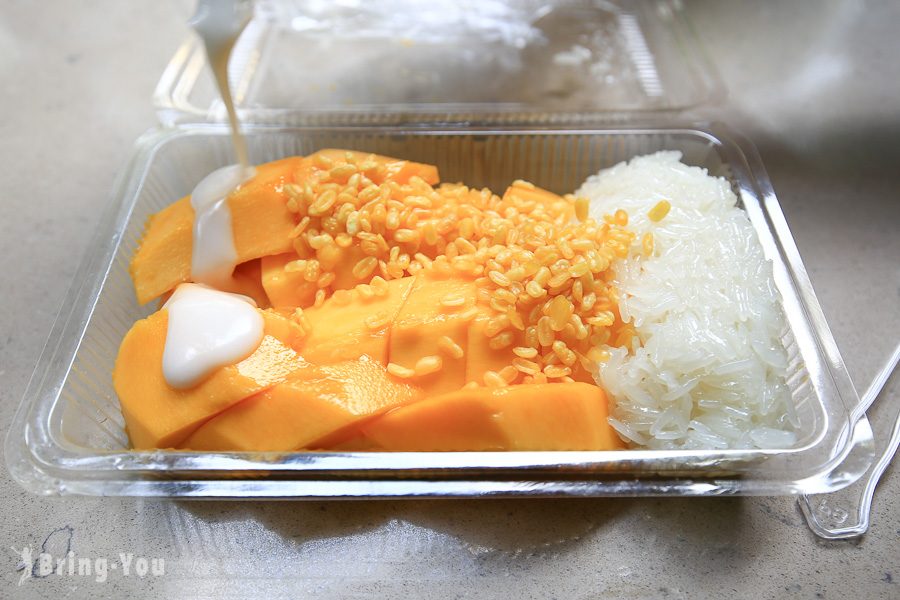 The sticky rice is well cooked till soft with a delicate aroma when eaten hot. Its tasting profile is enhanced even more when you pour the rich, creamy coconut milk on top, and sparkle it with a dash of munch bean. Everything tastes just right for me. The mango is not too squishy or insanely sweet. You'll love it.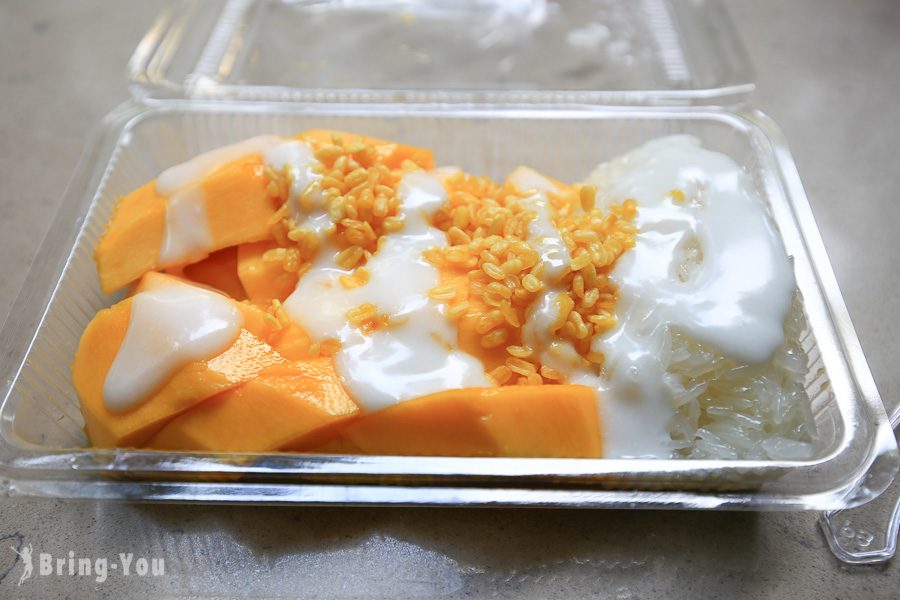 Conclusion
Mae Varee offers such a delightful experience from shopping to dining. Other than sticky rice, you can snag their dried mango home as souvenirs, especially if you need to munch on something fun and crunchy while waiting at the airport waiting for your flight.
Check out more food ideas in Bangkok
Travel Guide to Thailand
Explore more of our adventures around Thailand:
Thailand Travel Essentials