Home to some of the best white sandy beaches, Phuket is a fine gem in the south of Thailand. More than just a gorgeous nautical getaway, Phuket hides in itself plenty of cultural values besides the sprawling nightlife you all crave for. What's so special about Phuket that it's been featured in numerous Hollywood movies? Let's find out with our Phuket travel guide below!
A Sneak Peek to Phuket – A Crown Jewel in the South of Thailand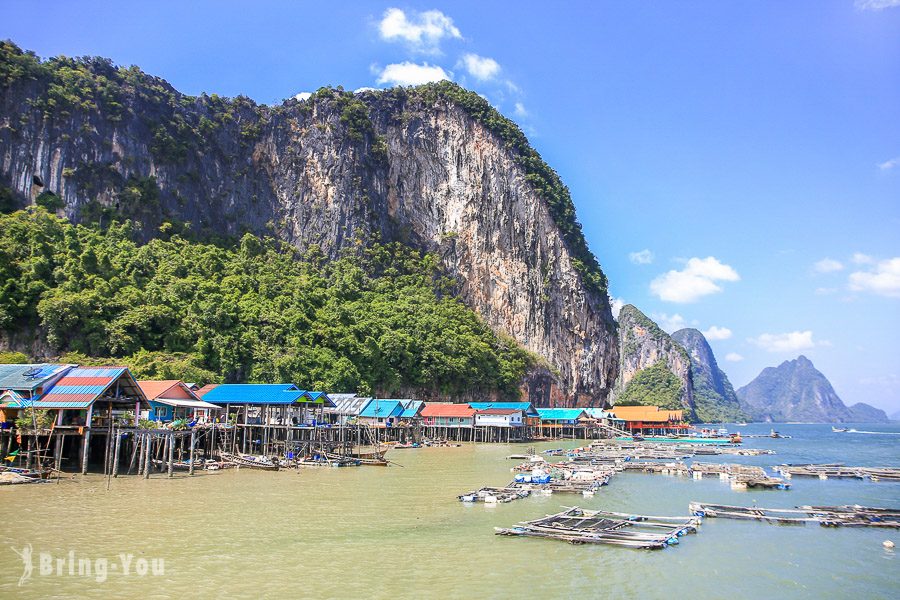 Phuket – Thailand's second smallest province is home to the country's biggest namesake island. Emerging as one of the hottest destinations in Thailand, Phuket has you hypnotized by the untamed sandy beaches cuddling the southern and western coast.
In fact, Phuket is a small archipelago comprising smaller islets scattering off the mainland. Nourished by the gorgeous nautical beauty, a plethora of authentic, off-the-radar cuisines, and layers of interesting history, Phuket is a dream-come-true for all leisure seekers.
Tucked away in the wild nature of Phuket is a range of world-class oceanfront resorts where travelers worldwide flock here to enjoy the best massage treatment of their life. Island hopping, beachcombing, hitting the bustling night market, and throwing a full-on seafood party should be on your bucket list of things to do in Phuket.
Emerging from a tin-mining resource, Phuket today has become an undeniable place for adventure seekers and leisure travelers.
How to Get Around Phuket?
5 Ways Travel from Phuket International Airport
Our favorite way to commute from the Phuket International Airport (HKT) to the hotel is to book a private transfer. Despite multiple times trying to test out public transportations such as Phuket Smart Bus, an airport bus, minivan, and even taxis, nothing can beat our private transfer. This especially comes in handy when you travel in a group that allows you to share the fare. 
Because guess what? No matter how hard you aim for the public vehicles, they turn out to involve quite a tad of hassle to get us from the airport to our hotel downtown. Phuket Smart Bus is cheap and it fits solo travelers who head for the western coast. However, it seems to take you forever to get you to the middle of somewhere and you've got to sort out the way to your hotel on your own. In this case, a sim card would do the job (stay tuned and we'll mention it below)! 
Taxi and tuk-tuks share a pretty bad reputation in many regions throughout Thailand. It's fun to try it out but once again, not our best recommendation – unless you want to see what's the highest price they may scream at you!
3 Ways to Travel around Phuket
Grab is life! You can never go wrong. No matter the distance, Grab always comes in handy and we endorse the fact that it shows you the fare in your app beforehand. 
Smart Bus, once again, is a great choice if you plan to stop somewhere along with Bang Thao, Surin, Kamala, Patong, Karon, and Kata. Basically, it runs from downtown to the west coast so you can look at it if that's what you need. 
A songthaew is somehow akin to a local bus. It's cheap but not reliable because the bus schedule doesn't make a lot of sense and routes are limited. If you're heading from Phuket Old Town to the beaches and you spot a Songthaew with fortune, you may give it a go!
4 Best Things to Do in Phuket
Take a Dip in the Ocean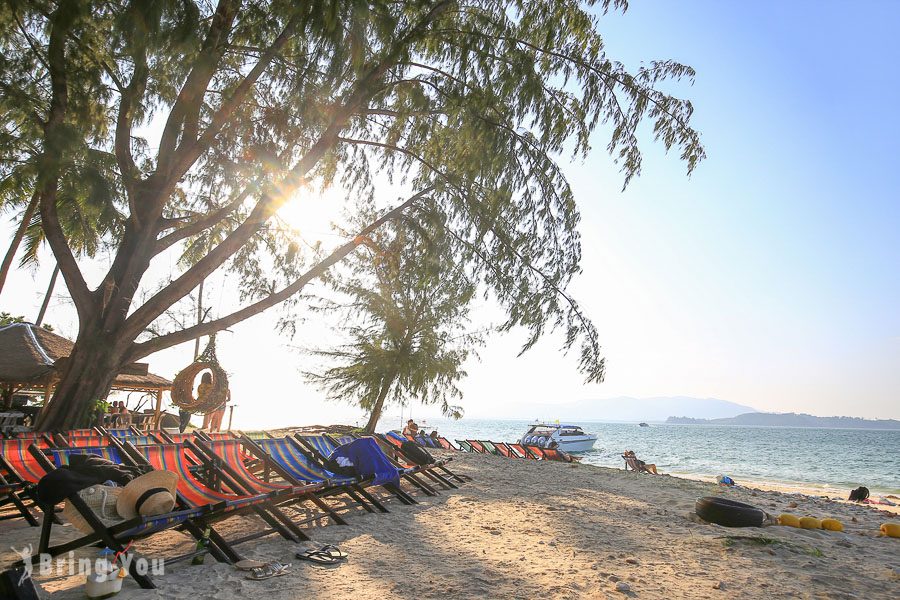 How can we forget to mention the beaches in Phuket? Taking a splash in the best beaches of Southeast Asia is the first thing you should do in Phuket. Lazing around on the beach, sipping on a frozen cocktail, or swimming under the sea are sufficient to share a slice of Phuket's nautical vibe. There are numerous beaches you can visit. One of our favorites is Kata Beach which shows its best beauty when August comes. Kata Noi, on the other hand, is a top call for peace seekers. This beach is a small bay just a few minutes driving from Kata.
Climb the Karon Viewpoint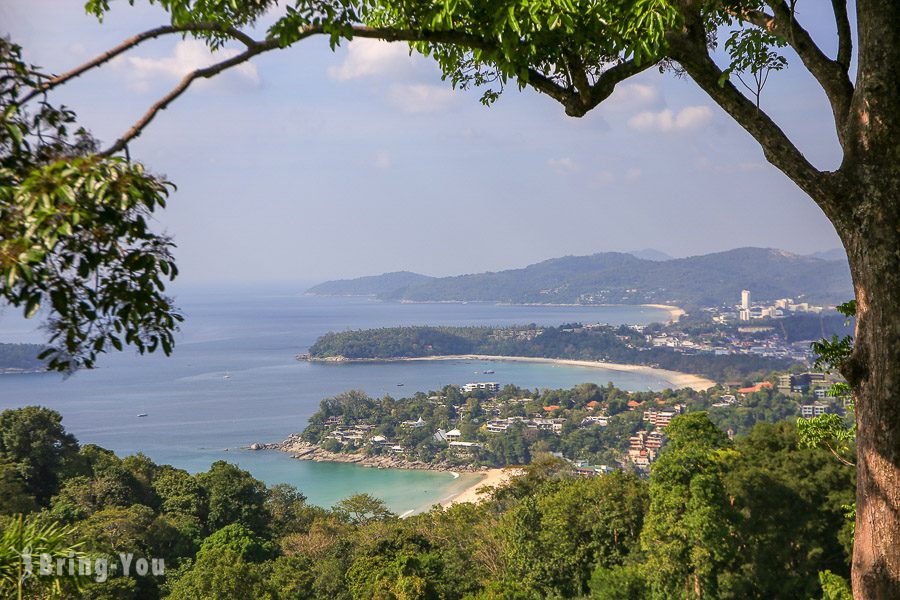 Being one of the most talked-about lookouts on the island, Karon Viewpoint engulfs a mesmerizing sea-scape over the beaches of Kata Noi, Kata Yai, and Karon. There's a range of day trips you can sign up for, which takes you to Karon as part of their itinerary. Otherwise, opting for a private car charter and drop by Karon Viewpoint is considerable.
Book a Sunset Experience Half Day Tour
Get Some Grills and Some Booze a Night Market
Night markets in Thailand are always the best hub for retail therapy and big foodies. Phuket night market is no exception! When the sun is out, join the crowds spilling out to the streets and soak up this bustling ambiance for some snacks and beers. Some of our favorite night markets in Phuket are Kata and Lard Ploy Khong.
Go Island Hopping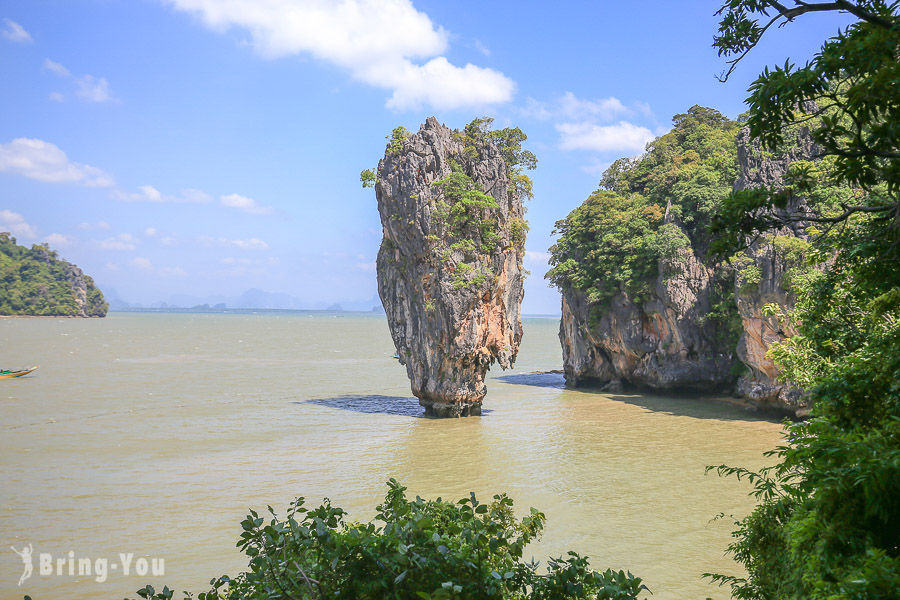 Island hopping in Phuket is the top of the crop when autumn comes. The sky is clear and the weather is back to its mildness. Our suggestion is to combine two or three islands right next to one another into one package in a day and you can do the other the next day.
Phang Nga Bay and James Bond Island can be put together for a handy trip. Stretched between Phuket and the southern Thai mainland, Phang Nga Bay is a massive bay that covers 400 square kilometers and is dotted with numerous limestone karsts.
Then we have James Bond Island looming from afar as a 20-meter-tall vertical islet. Without further introduction, this dreamy getaway has been taking the world by storm since its debut in the 1974 James Bond film "The Man with the Golden Gun".
I joined this tour which was fabulous: James Bond and Phang Nga Bay Day Tour
Another great call that we assume many of you have heard of is Koh Phi Phi. The archipelago was featured in Leonardo DiCaprio's The Beach movie released in 2000. It's been running on the Internet for decades now so don't expect it to have that deserted appearance like it was back then in the movie!
Where to Stay in Phuket?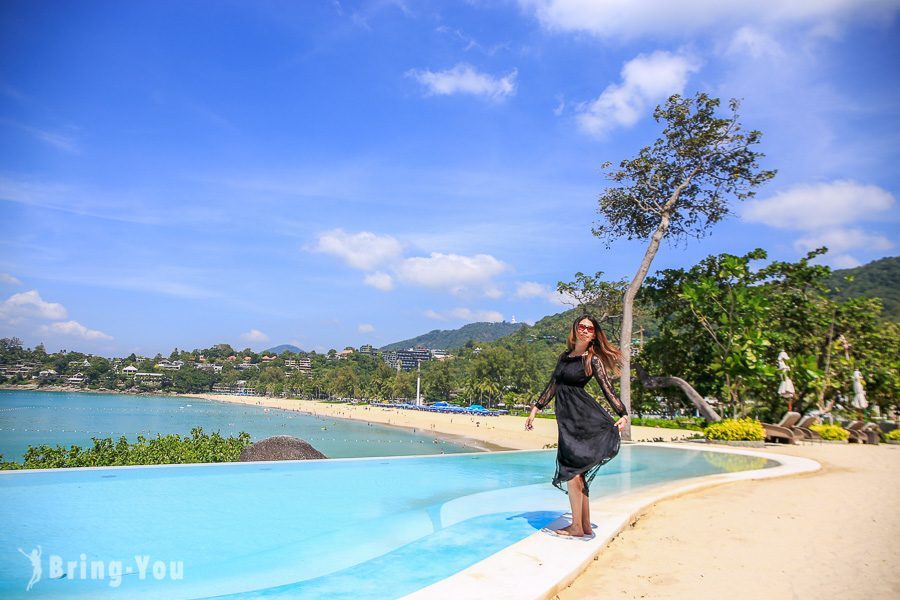 When it comes to accommodations in Phuket, it has a lot to do with your budget and travel purpose. Once you've sorted out what you want, you can tell clearly which area on the island is your best suit. To wrap it up, let's break down some of the best areas to stay in Phuket. We have Kata, Karon, Patong, and Old Town.
While the first three are catered to beach lovers, the Old Town is more on a historical and cultural side. Old Town, in our opinion, is a haven for foodies. 
Kata should be the first choice if you're a returnee to the island. This is because it keeps all the main happenings when it comes to dining, nightlife, and the relaxing vibe of the beach. The good thing is that Kata is not that crowded compared to Patong so it comes in handy if you're on a weekend getaway or work trip. 
Head northbound from Kata and you'll find Karon becomes a resort paradise for the well-off. These stunning accommodations scatter up along the cliff. Karon also inherits a better infrastructure.
As the most crowded and busiest town in Phuket, Patong keeps you occupied all day and night. From the hub of nightlife – Bangla Road, to the jungles of bars, clubs, and eating establishments, Patong is a real deal for party souls.
What You Need To Know Before You Go
Money Exchange in Phuket
Just like anywhere else in Thailand, Thai Baht (THB) is the unit of currency used in Phuket. You can exchange some money before hitting Phuket or you can draw some cash at one of the ATMs. Rule of thumb: never hit "WITH CONVERSION" when you attempt to draw the cash! Many people are shocked only after realizing the exchange rate is a big turn-off because the foreign bank operating the ATM offers unfavorable exchange rates.
Which Electrical Plug Do You Need for Phuket?
Phuket is operated on a power supply of 220 Volts while plug type A, B, and C are what you need. In case you don't have any of these available, consider going for a travel adapter!
What Languages Are Spoken in Phuket?
To be specific, the Southern dialect of Thai is spoken in Phuket. English is hands down widely spoken in the touristy areas. So you probably don't encounter any barrier when dining out, shopping, clubbing, and staying at a hotel.
Which Sim Card Can You Purchase for Phuket?
Online sim card package with airport pick-up is a handy option. You can browse through different packages online right after you land at the airport in Bangkok or Phuket. Many options are offered with high-speed 4G and 3D connections with validity expanding for a week or more up to your liking.
Best Time to Visit Phuket
Being a tropical island, Phuket relies heavily on the monsoon season which sweeps through the island from May to late October. Even though you can enjoy a few sunny days, hard rainfalls prevent you from planning your trip without any hassle. So if you don't want to be stuck at home, come over during the rest of the year from November until April.
This is the best time to visit Phuket when the waves are calm and the high blue sky can't be beaten! Note that this is also the high season for tourists in Phuket. It hits the peak at the latter months of the year until New Year and may drag the price tags of everything a tad higher than normal.
3 Essential Tips to Tackle Before Visiting Phuket
Shopping is great but Phuket may not be a paradise.

This can be boiled down to the fact that most of the supplies are not high-quality and here comes no diversity of uniqueness added to the apparel. If you plan to buy in bulk and resell them back home, Bangkok may be a better choice. 

Put the weather forecast into your consideration.

As mentioned earlier, outdoor leisure possibilities are such a huge deal in Phuket and you shouldn't come over during the rainy season. The rains are constant for hours with floods filling up the roads very quickly.

Claiming discount passes online makes you a wise traveler.

We always hunt for vouchers, tours, sim cards, airport transfers, private charter cars before visiting anywhere. It goes the same way for Phuket. You can find these great discounts and vouchers over KLook, Get Your Guide, and other OTAs you're familiar with.
Must-Try Local Dishes in Phuket to Fill Your Tummy and Where to Find Them
Seafood, Pad Thai, Tom Yum Goong are almost everywhere around the corner. These are so iconic so you don't need any big introduction from us. International fare like pizzas, sushi, or burgers are available as well but you don't fly that far to consume these comfort foods in Phuket, do you?
If so, let us walk you through some of the best spots that you may not even know! Go Benz is a beloved joint where you will see flocks of people waiting for Khao tom haeng every day. Khao tom haeng is a dry rice porridge and the shop has been around for over 15 years. Tucked under a wooden shophouse in Phuket, Go Benz is filled with local dishes including fish porridge and crab curry. 
Raya Restaurant, a Michelin Bib Gourmand awardee slides into our list as a paradise for classic Phuket cuisines. You can order a serving of Moo Hong (Pork Belly Stew) as a fill-up staple to recharge your energy. 
For a seafood lover, you can never go wrong with Kwong Shop Seafood Restaurant. Loved and respected by locals and travelers alike, this eating hole serves a spectacular seafood feast but the price is incredibly reasonable. Our go-to staples are steamed squid and yellow crab curry. Make sure to have them on your table! Red curry and seafood hotpot are also recommended!
Recommended 3-Day Itinerary in Phuket for First-Time Visitors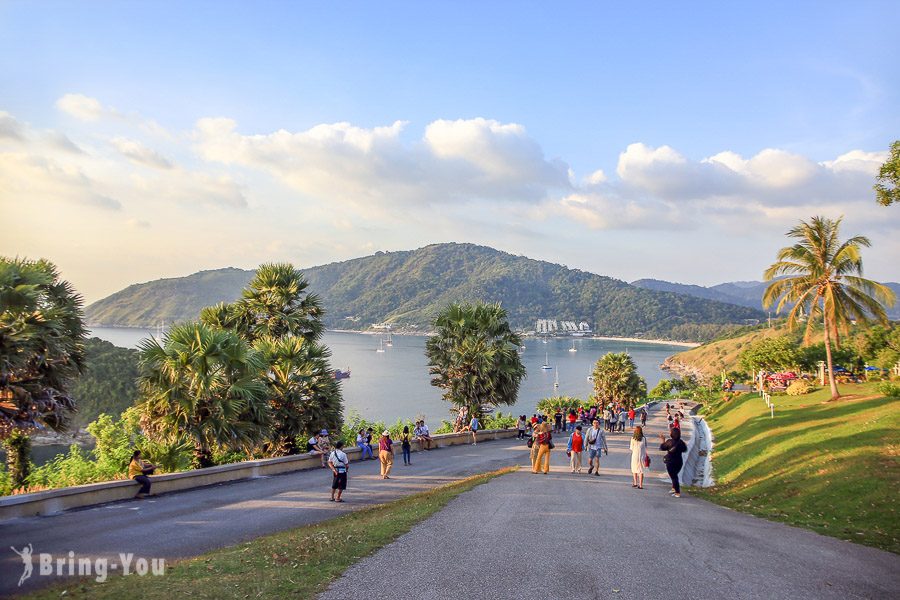 Depending on your travel purpose, a complete Phuket vacation can last for three days but you can decide to stay longer if you're on a leisure trip. 3 days make a minimum amount of time to cover the best features of the island.
After landing on day one, hit the nearest beach and recover from a long flight. Take it easy with a cocktail and may hit the night market when the sun beams down. Day 2 will be ideal for a stroll around the Old Town, Karon Viewpoint and you can check-in at the Big Buddha statue if you wish. 
The last day before heading home should be easy. Book a spa treatment, go island hopping, and sample all the local food.
This Phuket travel guide gathers the most insightful tips that many people fail to notice when planning their trip to this amazing land. The good news is you're not one of them. So make sure to share this in-depth guide with your loved ones!