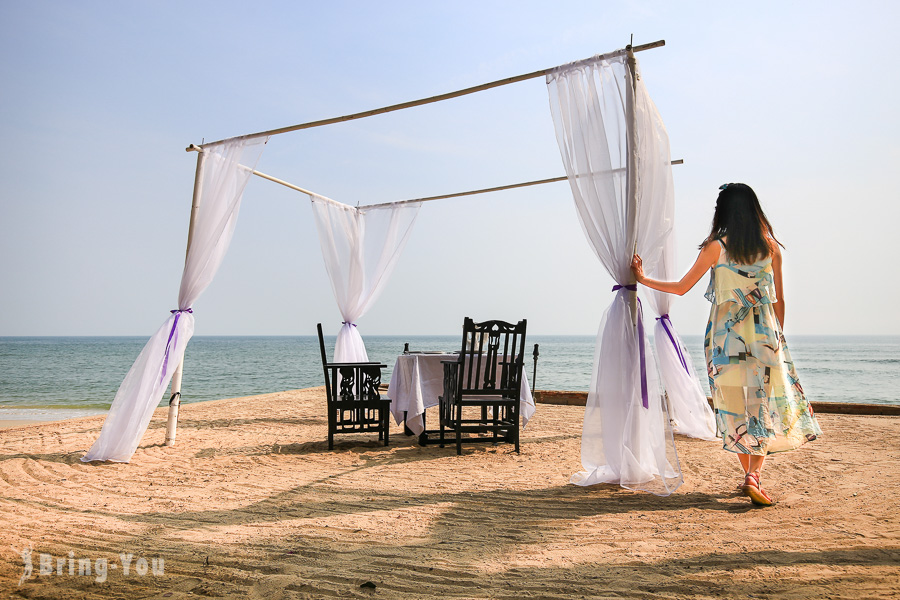 I still remember 6 years ago when I first went to Thailand with my girl, Hua Hin was the second place I visited after Bangkok. We only had less than 5 days there and Hua Hin emerged as a top choice because it's easy to get there from Bangkok.
I was a sophomore in university and didn't have much time to go any further afield before getting back to class to clear up all those pending assignments.
Hua Hin, in my mind, completely rocked that laid-back vibe. This little waterfront town is less than 200 kilometers south of Bangkok.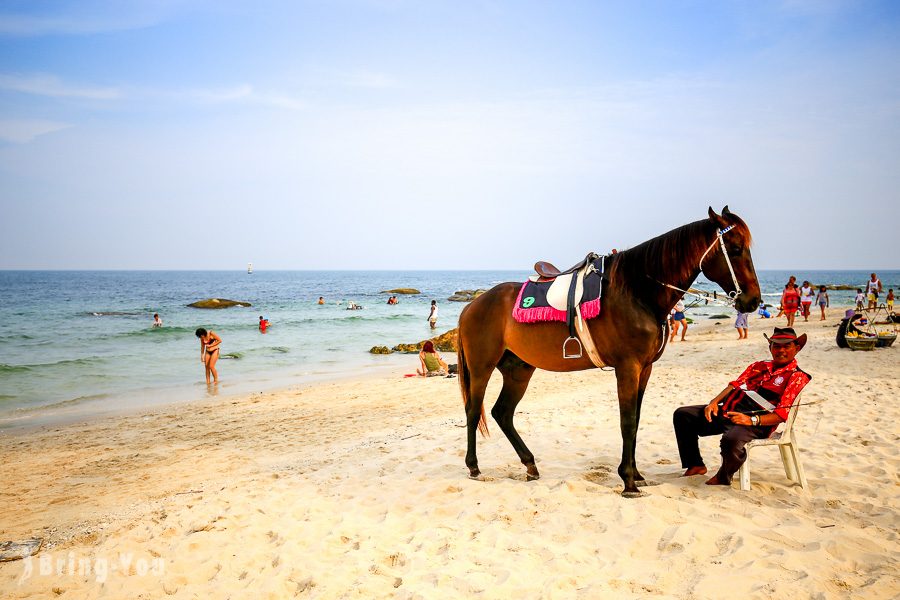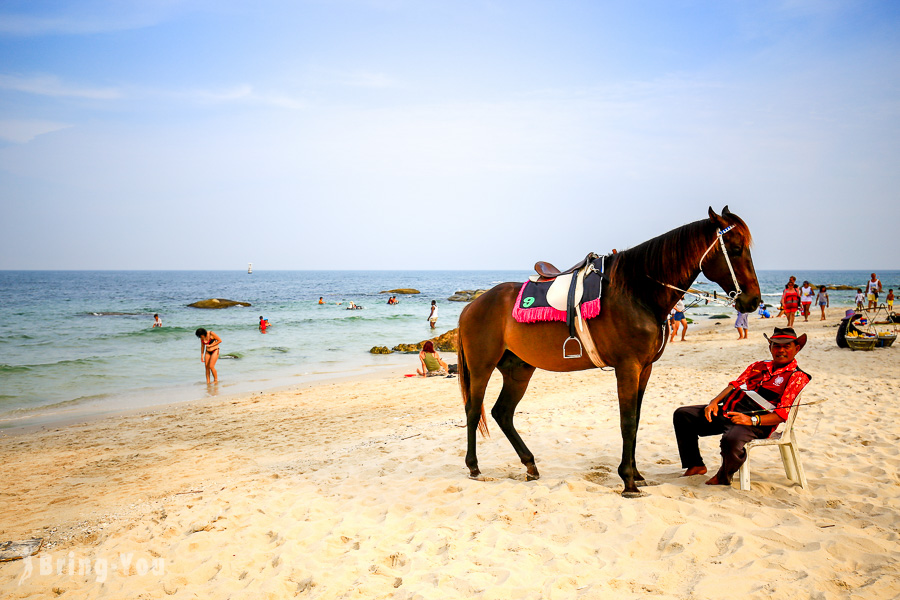 Hua Hin was the first resort town when the Thai royal family decided to build their summer palaces. It has a fair share of both budget-friendly things to do and luxury leisure pursuits. If Thailand night markets and the sun-kissed beaches are where your heart is after, you'll love Hua Hin as much as we do. Here's our personal travel guide to Hua Hin for those visiting this coastal town for the first time.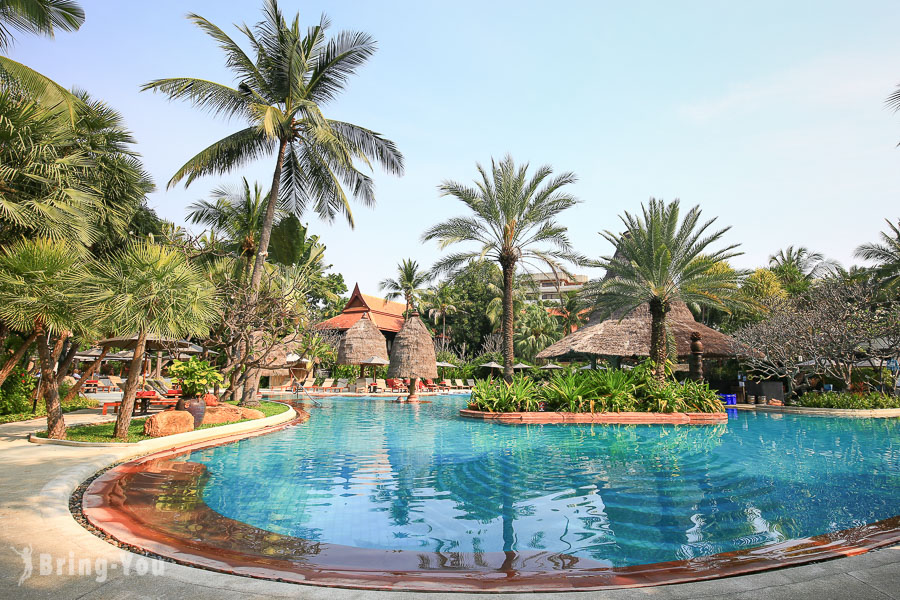 How to Get to Hua Hin from Bangkok?
By Chartered Car
Let's get the chartered car on top of the list! Do you know why I like it so much? I bet you can't find any better option that's time-efficient and fast like a chartered car.
Of course, having your own chartered car is not on the cheap side. But hey! If you're with your family or tagging a group of friends along, this is the best choice to get rid of all the hassle you have from self-navigating.
All you need to do is look for a trusted, verified company online, choose the time frame that fits your schedule, and book ahead a few days before you hit the street. For example, you can go for a 12-hour package from Bangkok to Hua Hin. Then all of the attractions and stops will be included in the package based on your plan.
By Minivan
Back in 2016 when we first visited Thailand, the minivans that departed for Hua Hin were based around Victory Monument.
But that's not the case anymore.
Nowadays, the new minivan stations are relocated to Mochit New Van Terminal (operated in JKP Mochit) and Ekkamai Bus Station (operated in Nor Neane Transport). The trip from those 2 stations to Hua Hin lasts for about 4 hours. They both drop you off at the Hua Hin Amber bus station on Phetkasem Road. The vans run multiple times a day from early in the morning till the afternoon before sunset.
How to Get around Hua Hin?
Only if you don't have a chartered car, we advise you to look for either of these options to get around Hua Hin:
Motorbike Taxi
Oh yes, the good old days! We once rode a motorbike taxi in Hua Hin back in 2016. Both of us girls got on one motorbike only, clinging onto a complete stranger on the way from the minivan station to our hotel downtown. You'll find them everywhere around the tourist areas and bus/van stations. Make sure to haggle though!
Songthaew
A songthaew is no stranger to the streets of Bangkok. It's basically a pick-up truck that can carry up to 8 adults on 2 rows of seats in the back. In Hua Hin, they have green, orange, and white songthaew. Each of them covers a different route with a different fare.
Rental Motorbike
If you don't mind driving, why not get one of these and take full control of your destination? It's all about flexibility and the fare is pretty reasonable, hovering around $5-7 a day depending on which type of vehicle you're getting.
3 Best Things to Do in Hua Hin to Keep You Occupied for a Day
Getaway for a Day at Suan Son Pradipat Beach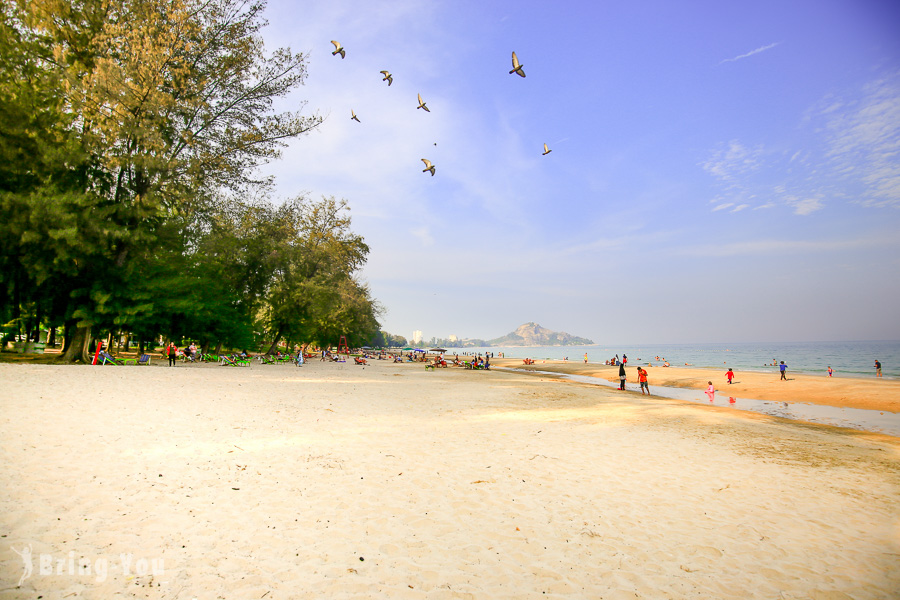 I would say Suan Son Pradipat is a top call for those who wanna get away from the touristy scene for a while.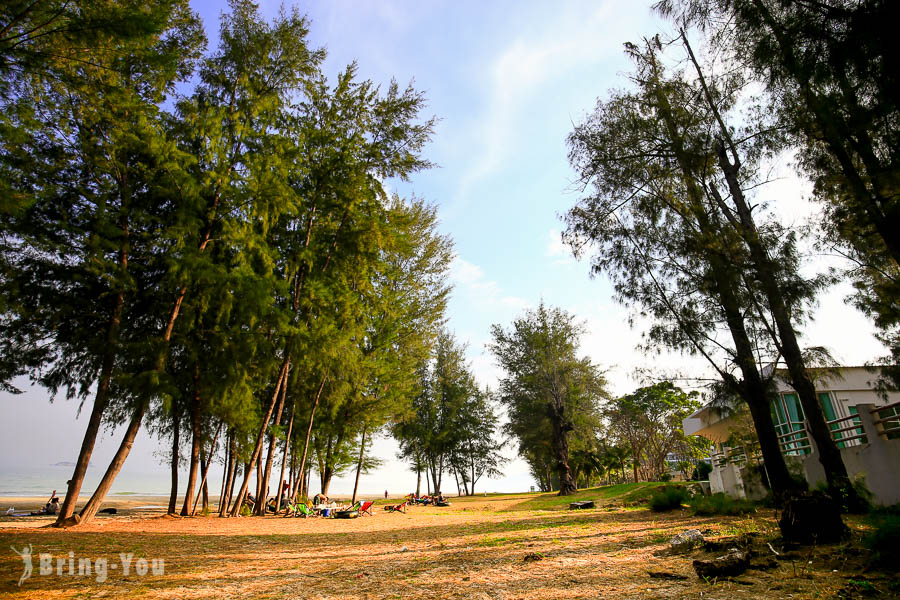 Suan Son Pradipat is a local beach, about 8 kilometers south of Hua Hin downtown. It's a sandy beach, not downright luxurious or jaw-dropping but it offers a decent beach vibe with rows of pine trees marshaling the coastline. It's a great place to send your kids and loved ones, totally family-friendly with lots of water sports ideas to keep you occupied for a whole day. There are people jet-skiing, riding banana boats and horses, dining along the shore, and just chilling.
Find a Tasty Dinner and Worthy Keepsakes at Cicada Night Market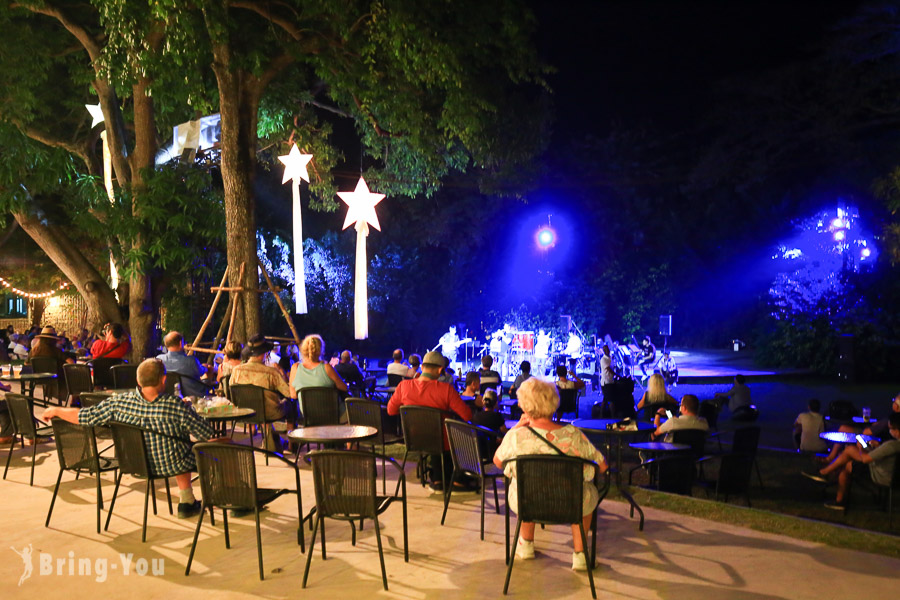 Hua Hin is no short of night markets and Cicada was the one we went to. The biggest hook for us there is the seafood scene. So come with an empty stomach to enjoy all the best eats to the fullest!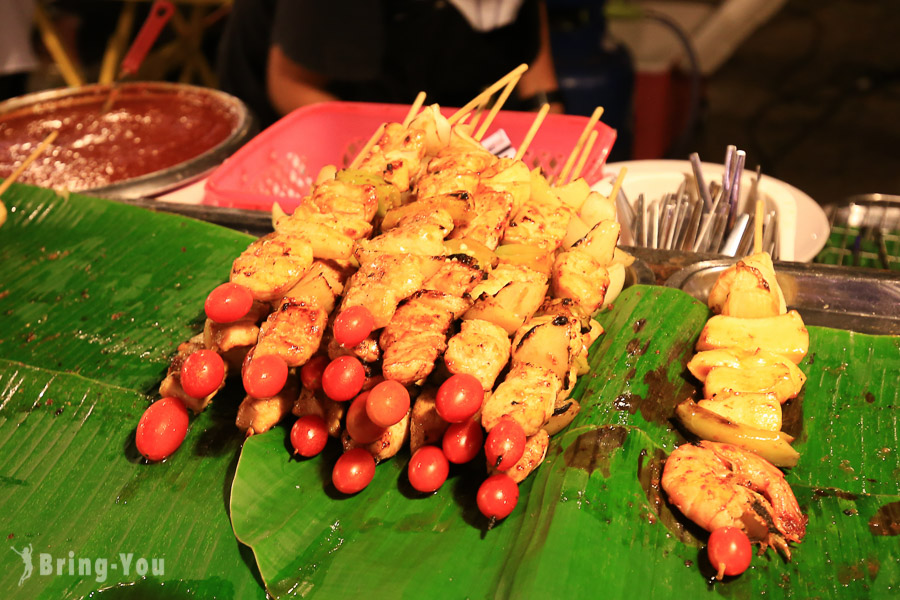 Cicada Market has a great family atmosphere. The food comes in great portions at a reasonable price. We've heard that Cicada was one of the new additions to the shopping scene in Hua Hin, which opened in 2010.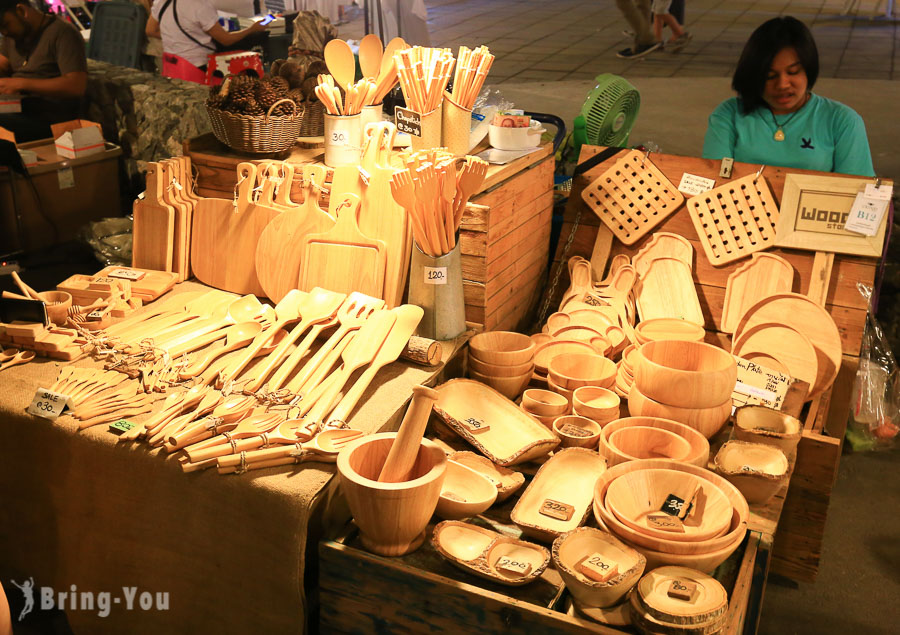 Aside from the seafood, they also offered artwork, handicrafts, and handmade products. We didn't really buy anything but it's worth checking out if you're looking for a keepsake. Cicada is open nightly before 5 pm and closes before midnight.
Mrigadayavan Palace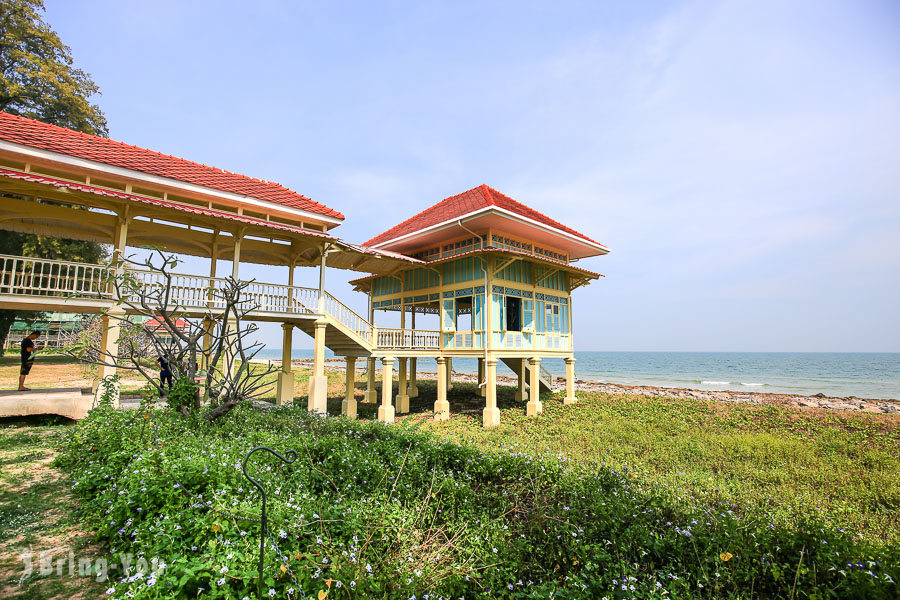 Made completely of teak wood, Mrigadayavan Palace is an impressive royal summer palace built by King Rama IV. Mrigadayavan is a great stopover in Cha-Am, a resort district just 12 kilometers north of Hua Hin downtown. The entire complex is extensive, residing on a breezy shoreline and swathed around by lush greenery.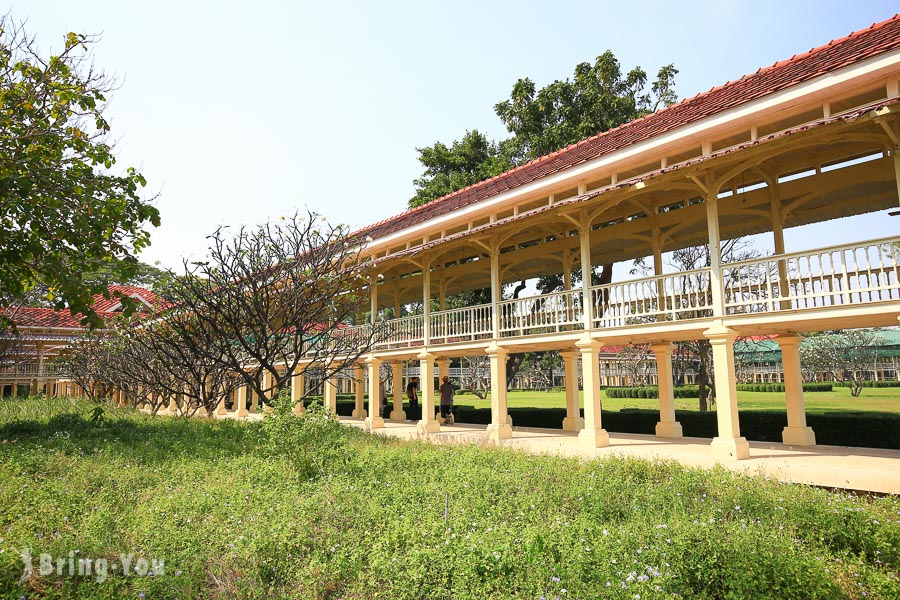 Walking around its sun-soaked garden is pure joy. There are white porches and benches to rest your legs and chill by a small fountain. The fact that it's steps away from the sandy beach makes it even more interesting to look at.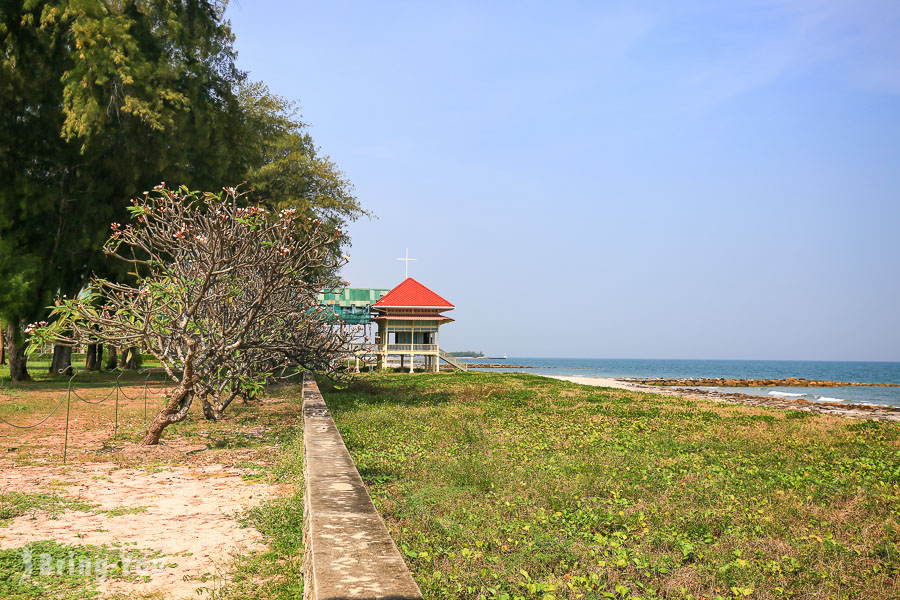 Hua Hin Night Market
Located on Phetchakasem Road, Hua Hin Night Market is only two minutes walking away from Hua Hin Railway Station and five minutes from the beach, even though it's not the most famous place to check out for first-timers to Hua Hin, you can find some really good deals on a wide range of clothes, souvenirs, and food.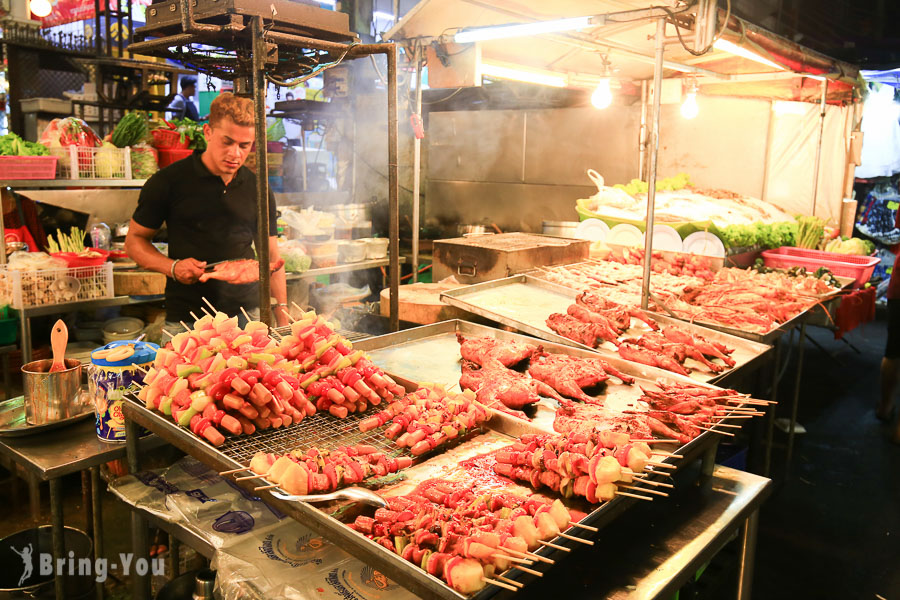 Read More: Chatchai Night Market (Hua Hin Night Market): Is It Worth the Hype?
What Else Can You Visit in Hua Hin? Top-Rated Attractions and Things to Do
Khao Sam Roi Yot National Park: a heap of caves, coves, and scenic viewpoints attested by ardent outdoor enthusiasts.
Bang Tabun River Floating Fisherman's Village: a blissful getaway to enjoy sunrise and watch whales from a vessel.
The Venezia: bring little Italy to Thailand, set sail on a canal, and spruce up the 'Gram with cute little shots.
Where to Stay in Hua Hin? 3 Best Areas for All Types of Travelers
Central Hua Hin
The core of this beachside town has everything you need for incredible nightlife. I recommend this one if you come over to Hua Hin for the first time. It's close to everything and you basically have all the leisure pursuits at the ready.
You will find family-friendly and budget-friendly accommodations which are close to the beach, bars, and restaurants.
Best Hotel in Central Hua Hin: Maven Stylish Hotel Hua Hin (SHA Extra Plus)
Bo Fai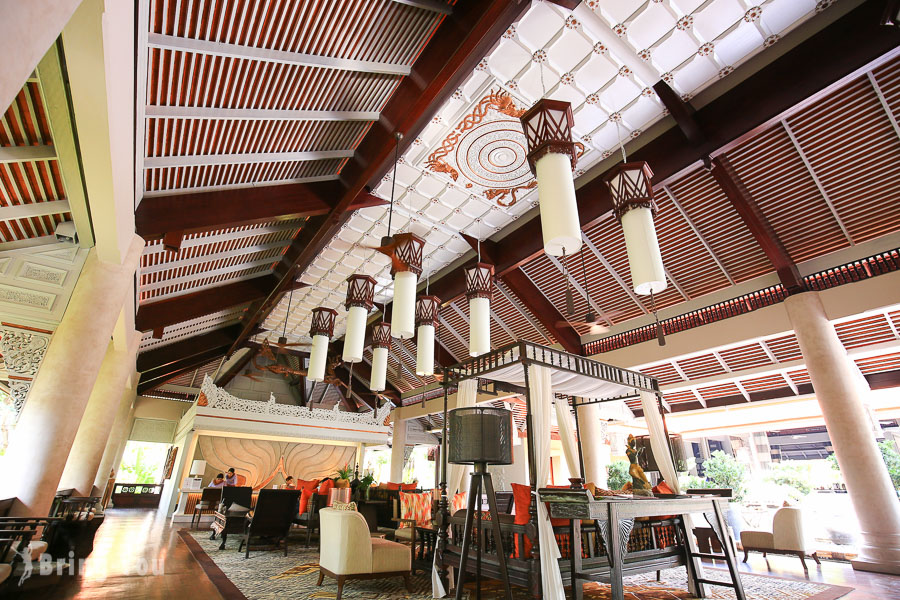 Bo Fai is close to the airport, famous for its robust dining scene with impressive nightlife too. Bo Fai inclines towards an expat area, with lots of long-term accommodations, high-end resorts, and golf courses. This is also where I stayed during my second visit to Hua Hin, and Anantara Hua Hin Resort was completely on point.
Here's my review for Anantara Hua Hin Resort: An Honest Review of Anantara Hua Hin Resort: Is It Worth Every Penny You Spend?
Best Hotel in Central Bo Fai: Anantara Hua Hin Resort
Pranburi
I picked Pranburi for the last spot, dedicated to adventure seekers. Pranburi is south of Hua Hin. It is a resort area, more quiet and peaceful. This is one of the best areas to stay in Hua Hin for visitors to Khao Sam Roi Yot National Park.
Please note that Pranburi is more like a secluded getaway that is 30 kilometers from the city center of Hua Hin. Pranburi is a big hook if you have a big budget to spend on 5-star resorts.
Best Hotel in Pranburi: Amara Villa Khao Ka Lok
More Stories
We hope you will have a wonderful time at Hua Hin as much as we did! Looking for more ideas to rock Thailand in your own way? Check out these reviews:
Travel Guide to Thailand
Explore more of our adventures around Thailand:
Thailand Travel Essentials