Changi Nasi Lemak
When it comes to Singaporean's favorite cuisine, Nasi Lemak usually tops the list. Derived from Malaysia, Nasi Lemak quickly became Singapore's national culinary darling. The dish is a breakfast staple for the local Singaporean to charge up for a long working day. Wondering where to get the best of the best? Read on to unveil our favorite Nasi Lemak restaurant in Singapore!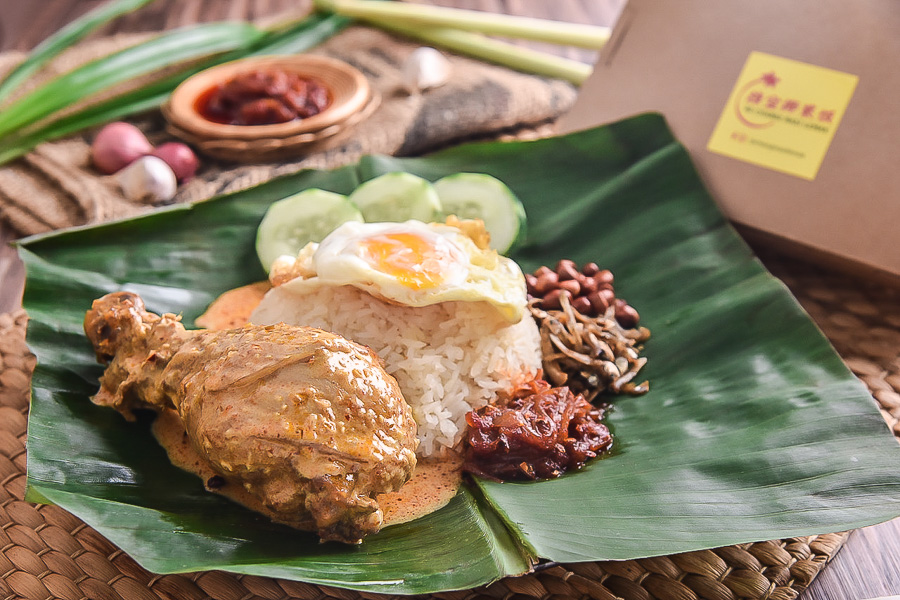 Where to Find Changi Nasi Lemak
Address: 183 Upper Thomson Road, #01-04, Singapore 574429
Opening hours: Monday – Sunday (10:30 AM – 8:30 PM).
Nasi Lemak – Pride of the Singaporean
This high-profile cuisine appears with a generous portion of savory and creamy rice (nasi) awakened by the richness of coconut milk (lemak). However, the overall tasting profile can never go without a spicy kick of sambal. Sambal refers to a spicy condiment made of chilies and a hearty combination of aromatics.
Rice plays its part as the main element carrying the dish. Its tender richness and savory dance on the top of your tongue. Sambal, the spicy condiment, slides in to brush it up with a little zing. These are the essential characteristics that make Nasi Lemak a sought-after delight in Singapore.
And then, we have chicken fritters sit on the top of the rice boulder to round off the entire flavor. A typical serving of Singaporean Nasi Lemak cannot go without a few slices of fresh cucumber, fried eggs, peanuts, and fried anchovies.
Changi Nasi Lemak – Singapore's Haven for Big Foodies
The first place to pop up in your mind when searching for this national delight is Changi Nasi Lemak. Going strong since the 1970s, Changi Nasi Lemak is the go-to spot for both locals and foreigners as it's just around the corner of Bukit Gombak Station.
Every day from 7 am, you will see crowds of locals flocking inside out waiting for their breakfast to be served. Changi Nasi Lemak has been endorsed by generations of Singaporean thanks to the respect of traditional recipes, with a twist of the family's secrets.
If you think Nasi Lemak goes the same way at every store and there's no reason to try it over and over again, you're wrong! Let us walk you in on a little secret: Changi Nasi Lemak offers up to eight different options.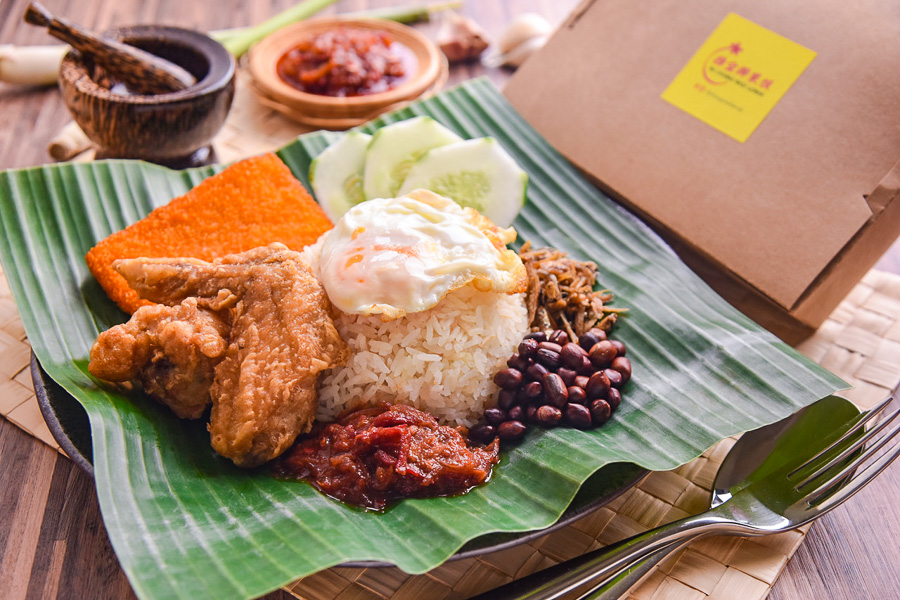 Up to your liking, you can start the day with some chicken thigh cutlet and Ikan Bilis, Mala fried fish slabs and egg, or braised pork and fish fillet. No matter which dish you're after, the whole combination always blends in together so well that you never feel a lack of any flavor on your taste buds.
That suckling, juicy meat on the inside is revealed once you bite your teeth through the crispy, savory skin on the outside is heavenly!
The spiciness is a must-have and it would be a waste if you refuse to have it. However, for those living on the mild side, rest your worries because the level of heat is just right!
If you're traveling to Singapore, make sure to come over to Changi Nasi Lemak in person, join the crowd and wake up your taste bud! However, if you're short on time, GrabFood delivery always comes in handy! Pick up your phone and your sweet, hearty Nasi Lemak is only an order button away!
Related Stories