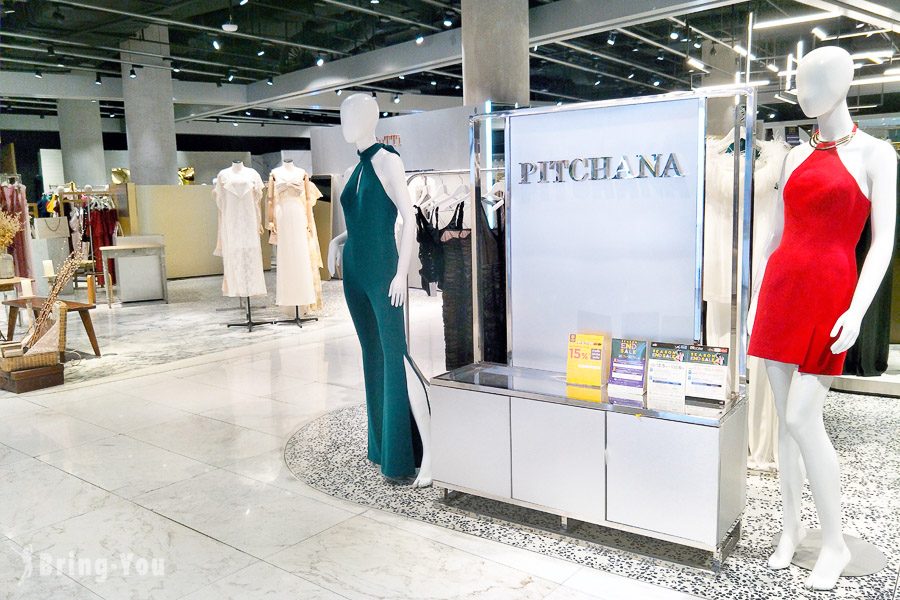 Speaking of the best places for shopping in Bangkok, there is no bar hold. The best thing about shopping in this capital city is how it spoils you with choices. Silks, gemstones, clothes, bespoke items, DIY, and local brands are just a few to be named.
If you ask me how many shopping malls there are in Bangkok, I actually don't know! Well, I know for a fact that it has about 20 of them. But maybe there are many more ongoing plans on paper that I don't know about.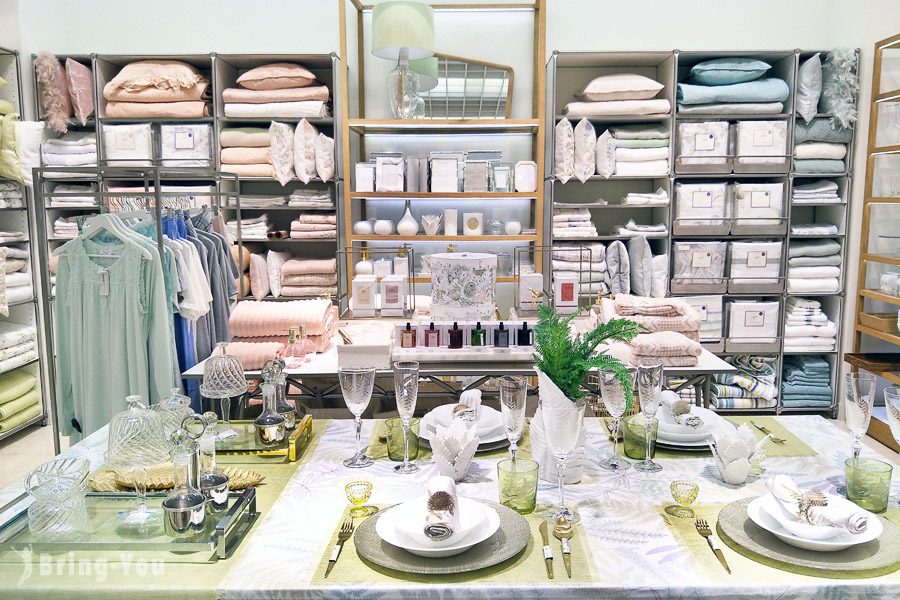 Another feature that gets Bangkok on the map of the world's best shopping destinations is its price spectrum. I agree that not everything you add to your cart is cheap. But most of the time, prices are considered reasonable. Bangkok is that one place where people from neighboring countries visit on a monthly basis to buy things in bulk and resell them in their home countries.
Alright, without further ado, I've rounded up a curated list of my favorite shopping malls and markets in Bangkok so you know where to go on this upcoming trip.
6 Top-Rated Modern Shopping Malls in Bangkok
ICONSIAM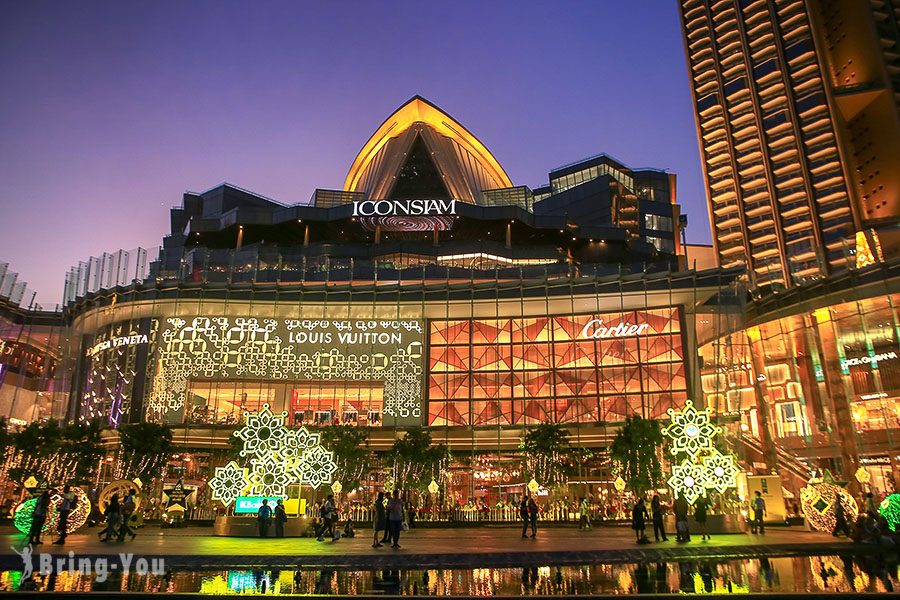 Let's get ICONSIAM on top of the list of the best shopping malls and markets in Bangkok. As the name suggests, this enormous shopping center is truly an icon, hosting so many insanely cool attractions and shopping ideas that you barely see elsewhere. There is even a replicated floating market on the ground floor, a musical light show that stuns everyone walking by, and an impressive food court to start your day on a high note.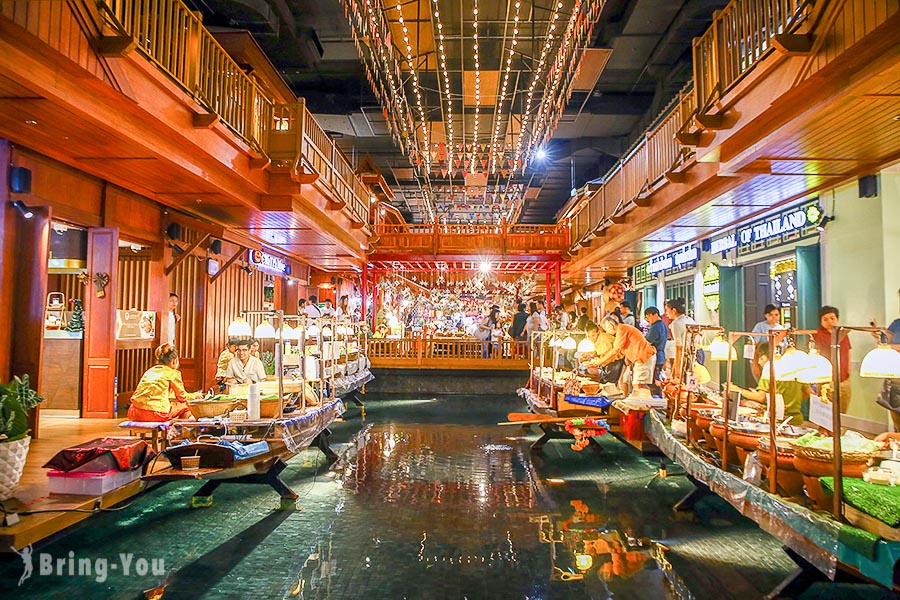 ICONSIAM is a hub of luxury brands like Siam Takashimaya and IconLux that team up with a decent collection of reasonable chains such as H&M.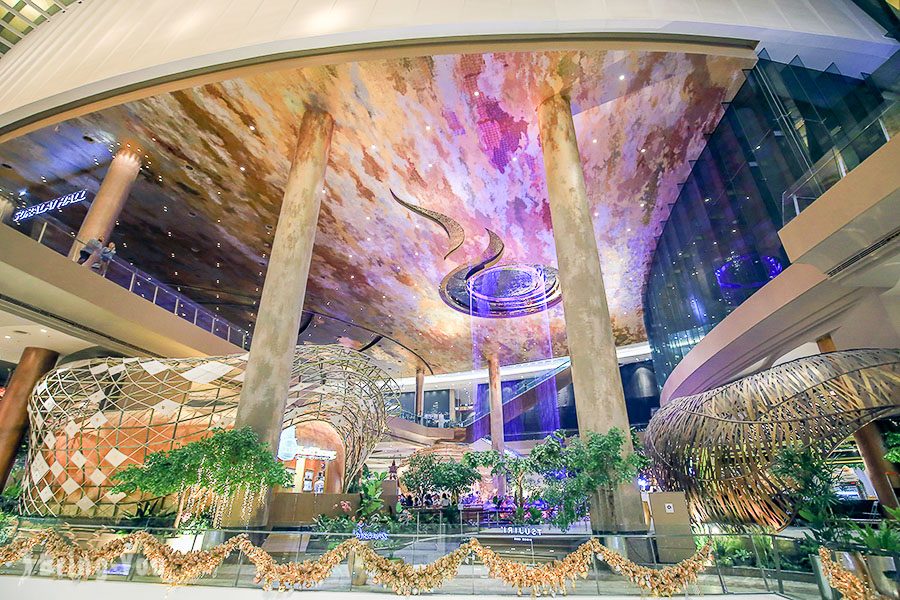 Opening hours: 10 am – 10 pm.
Siam Paragon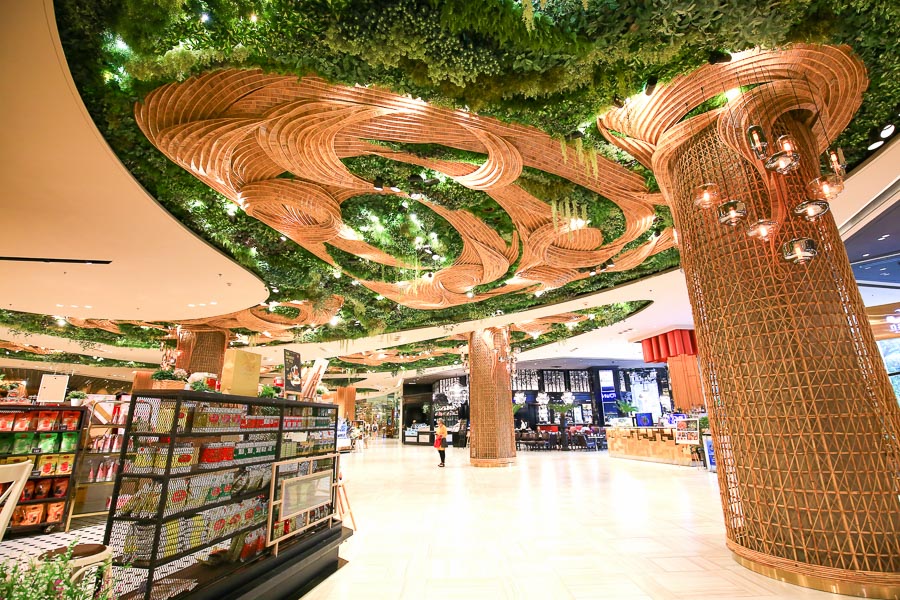 Coming next in line, we have Siam Paragon as another stellar shopping mall in Bangkok to indulge in retail therapy. Being one of the most photographed landmarks on Instagram, Siam Paragon appears with awe-inspiring architecture, tucking all the high-end fashion chains and department stores inside its L-shaped design.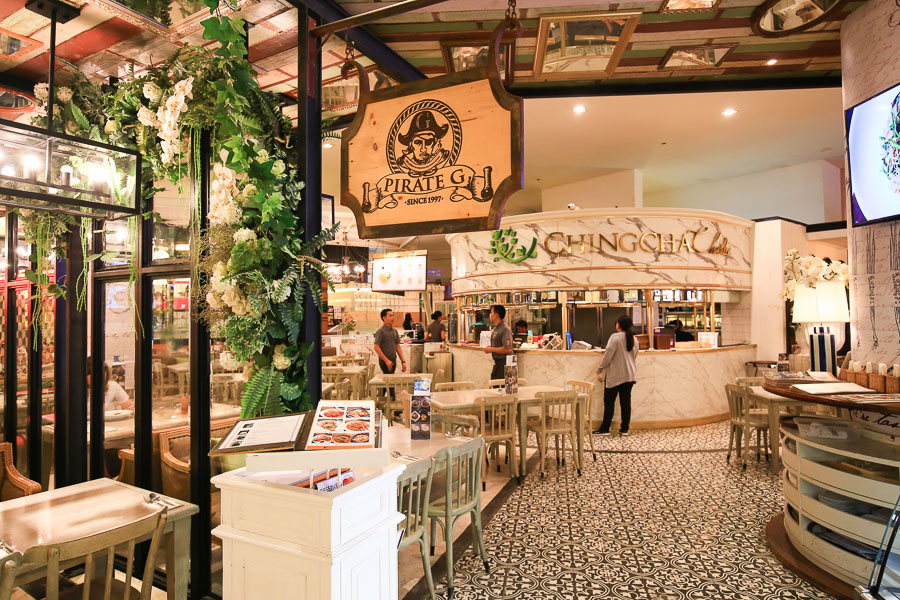 Right outside the mall are a plaza and a fountain to feed your 'Gram with endless photo-ops. It also has an aquarium with an underwater tunnel. If you're looking for a classic date night idea, stop by its IMAX cinema to catch the latest blockbusters!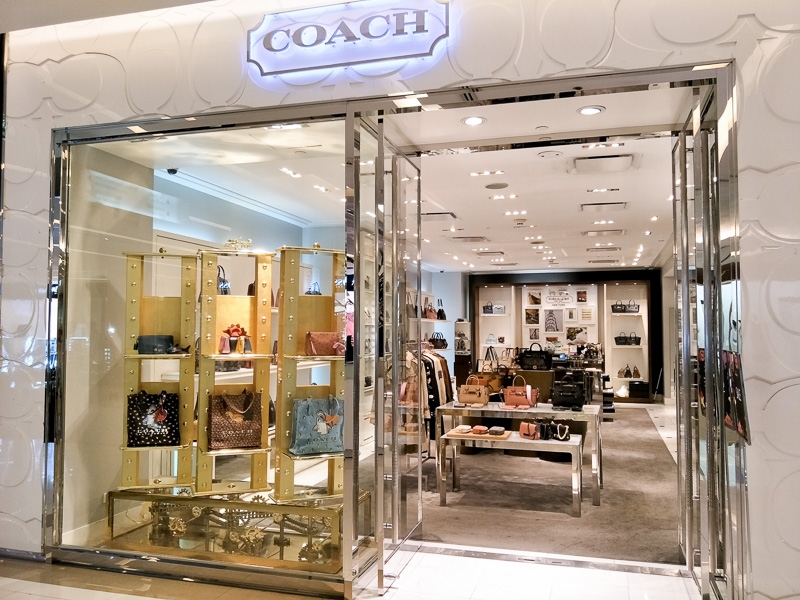 Opening hours: 12 am – 9 pm (Monday – Fri) & 11 am – 9 pm (Sat-Sun).
CentralWorld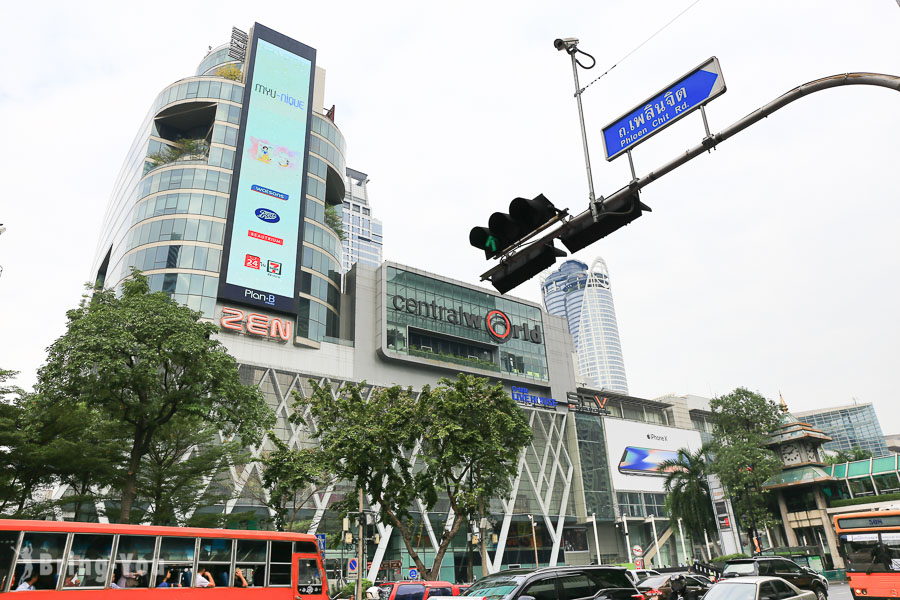 Old but gold, CentralWorld has been around since 1990 and still going strong for the time coming. CentralWorld is a star of the Chidlom, a bustling shopping hub full of modern malls. CentralWorld even has an indoor skating rink, beckoning patrons of families and the young to spend their weekends in a meaningful way.
Nestled inside this marvelous mall is a series of over 500 stores, 100 food and drink spots, dozens of cinemas, and even a Learning Center to give your kids an insightful time while you're shopping for the likes.
Each floor at CentralWorld is dedicated to a specific category. There's one for clothing, one for electronics, one for entertainment, and the list goes on.
Opening hours: 10 am – 10 pm.
Read More: IconSiam Bangkok: Best Things to Do, Must-Eats, and More
EmQuartier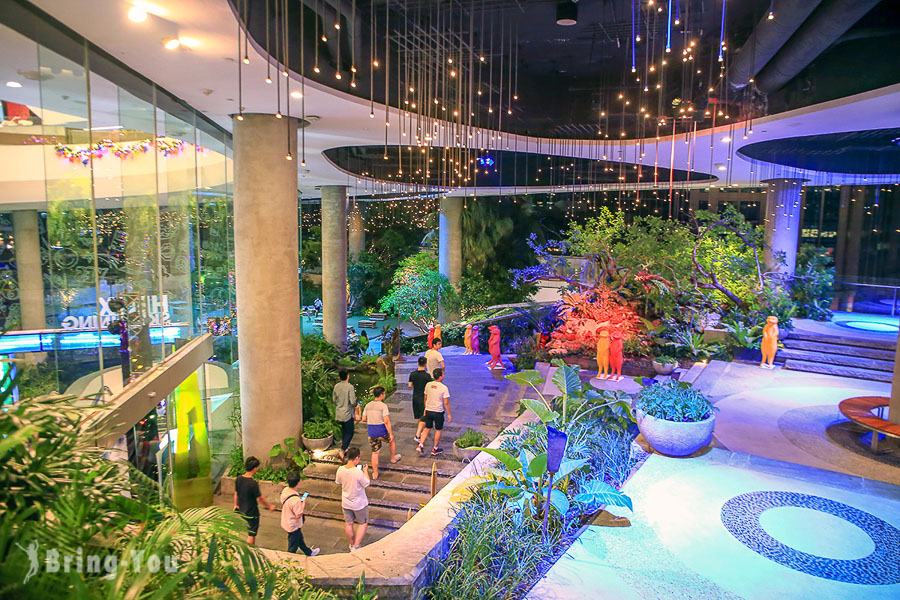 Plush, fancy, and lots of greens – that's probably the first thing that comes to mind when I think of EmQuartier. Launched in 2015, EmQuartier is still in the race for one of the most prominent shopping malls in Bangkok, where all the most desired multinational fashion designer brands come into play.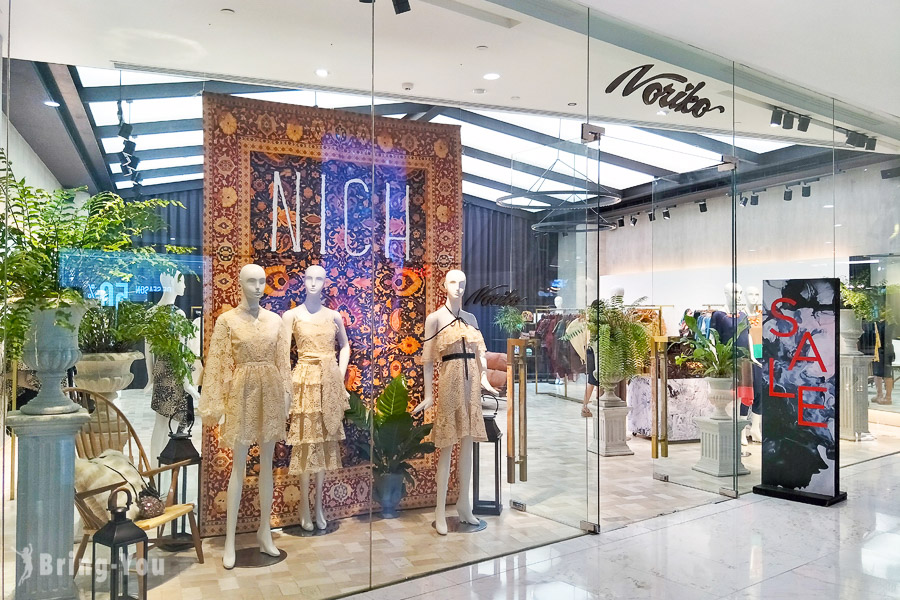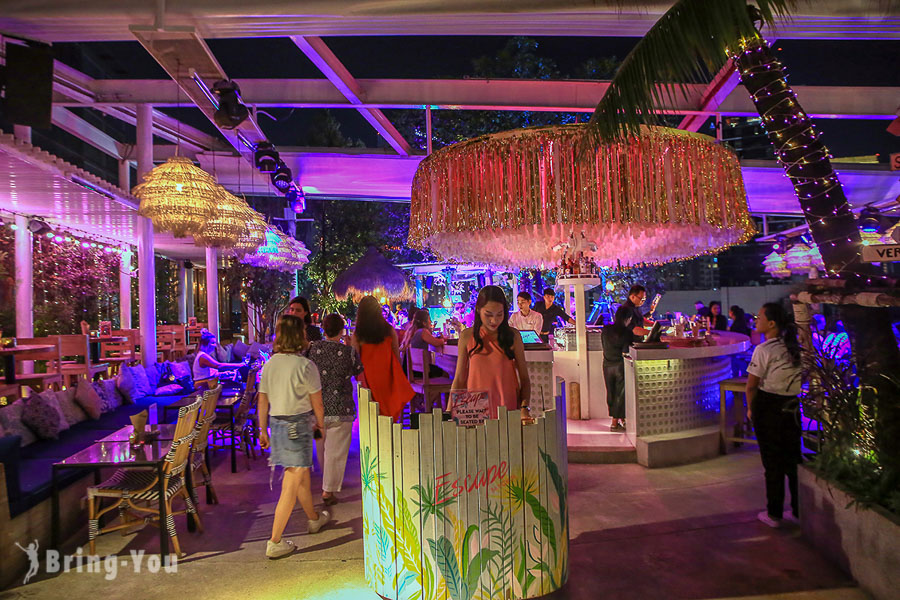 Just like any other shopping mall in Bangkok. Emquartier has an impressive dining area called Helix Zone, promoting international cuisines waiting to delight your palate, which includes Japanese, Korean, Mexican staples, and many more.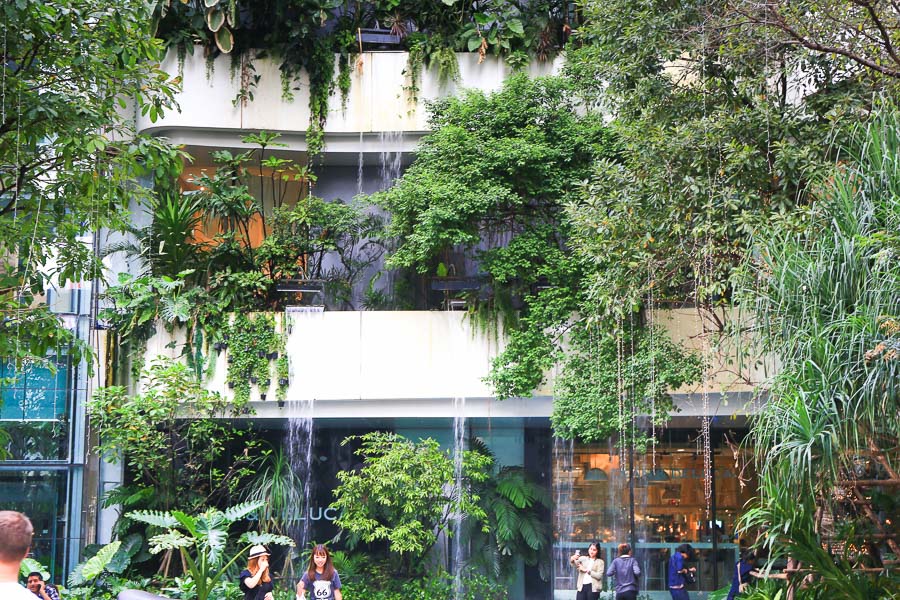 And the winner of all is a 30-feet outdoor garden tucked right at its heart on the fifth floor. EmQuartier also boasts a pedestrian walkway and an indoor waterfall to have your jaw drop.
Opening hours: 10 am – 10 pm.
Terminal 21
The creativity of the Thai is something I look up to. Right here at Terminal 21, they give it a whole majestic Red Gate of San Francisco that hooks everyone passing by. When it comes to Terminal 21, they think of an all-in-one destination with all major cities around the world gathering in one place.
There is Rome.
There is Paris.
There is Tokyo.
… And those are just a few to be named.
Each floor of the mall is catered to one specific city. Terminal 21 has everything it takes to be your favorite shopping center in Bangkok, promoting everything fashion-related from Levi's, Guess, and Sequel to vendor-styled options.
And it goes the same way for the food scene there. You may find upscale restaurants that eat a large slice of your budget, teaming up with yummy food spots that cost no more than a dollar.
Opening hours: 10 am – 10 pm.
Asiatique The Riverfront
Asiatique has nothing to envy the heavyweights. This incredible mall has its own charm that you can bring your date. Being an open-air mall in Bangkok, Asiatique The Riverfront serves as a beacon on the bank of the almighty Chao Phraya River with its majestic Ferries wheel beckoning your attention when the sun beams down.
Asiatique The Riverfront has a lot more to do than just shopping. In fact, this is the place where you want to enjoy the dazzling atmosphere by the river, unwind at a restaurant, watch a cabaret show, a Muay Thai live show, or simply browse the shops.
Opening hours: 4 pm – 12 am
A Bonus Add-ins: 3 Coolest Markets in Bangkok to Run Some Errands or Find a Keepsake
Chatuchak Weekend Market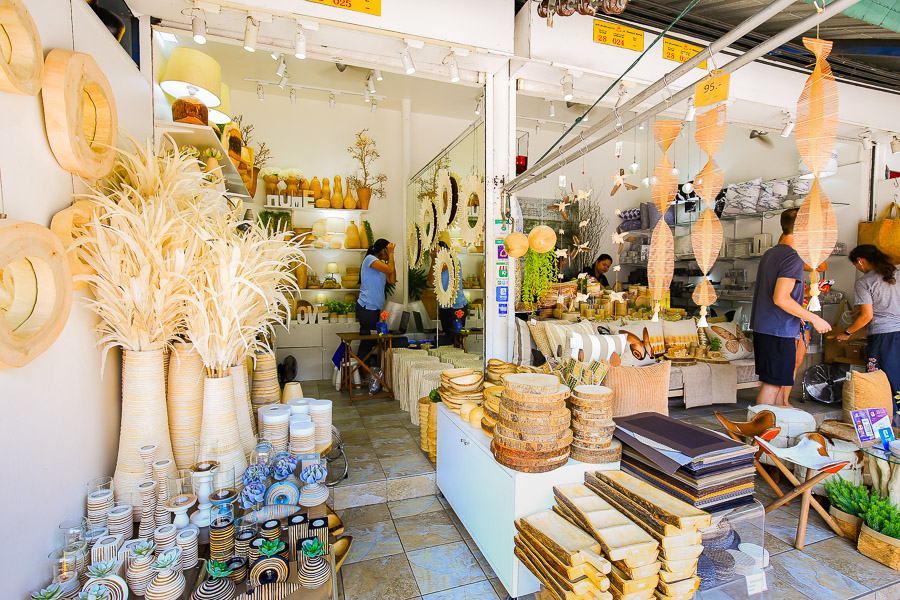 If you haven't read my review of Chatuchak Weekend Market, now is the right time to do so. Out of many weekend markets in the capital city, Chatuchak is the most sought-after, playing host to almost 10,000 vendors selling everything from clothes, and accessories to food and home décor. Clothes and accessories are the most popular items. But beyond the fashion scene, they have really cool home décor items to spruce up your house and lifestyle.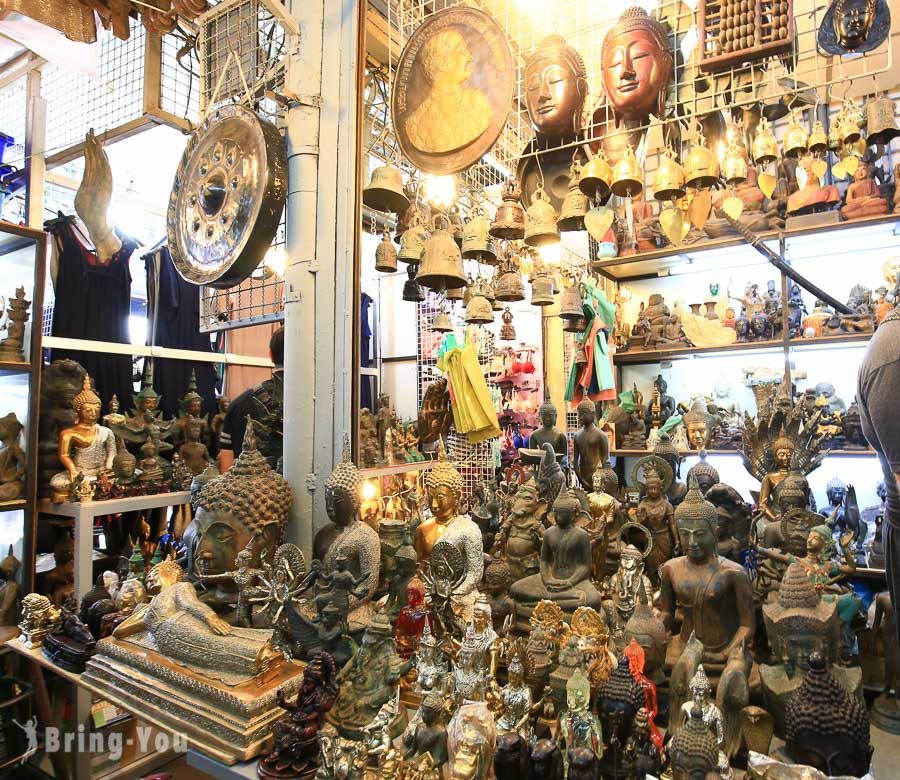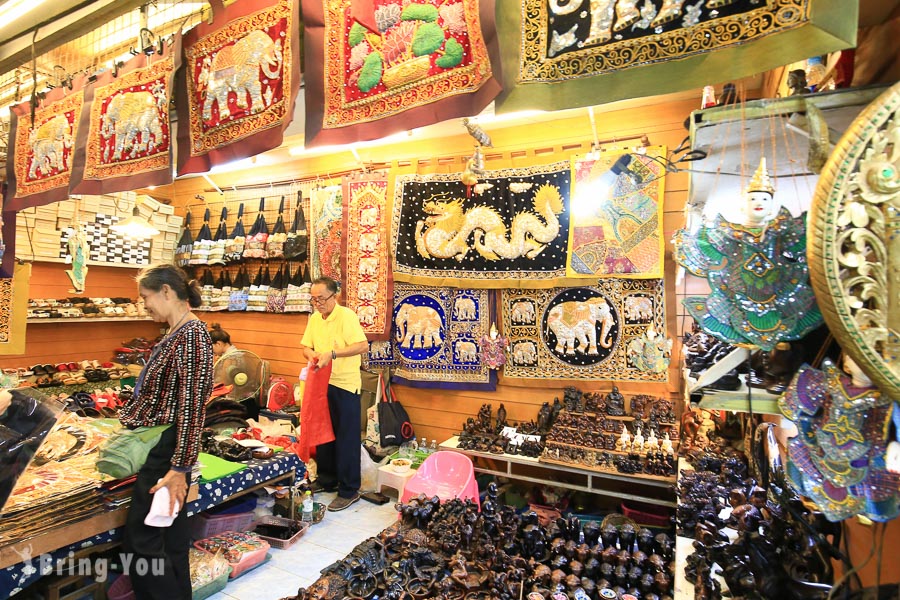 Opening hours:
Wednesday and Thursday 7 am – 6 pm (Plant section only)
Friday 6 pm – 12 pm (Wholesale only)
Saturday and Sunday 9 am – 10 pm (Whole Market open)
Pratunam Market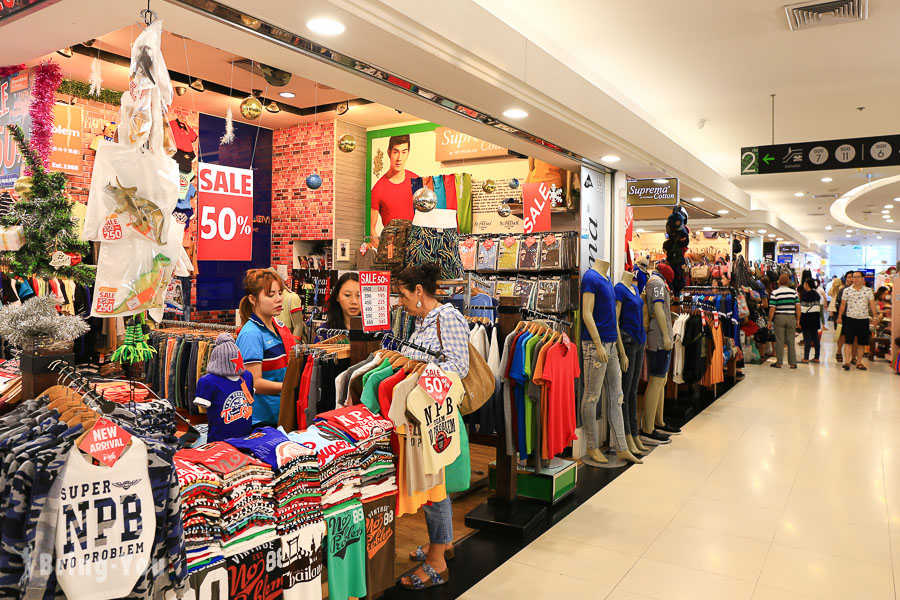 Located on Phaya Thai street, Pratunam is another stellar market known as the largest clothing market in Bangkok. Well, touristy beer-designed tank tops and traditional costumes are not the only things you run into. Get ready to come across some quirky merchandise that's about to stun you, including hair! The best time to hit Pratunam Market is later in the afternoon.
Opening hours: 8 am – 8 pm.
Big C Supercenter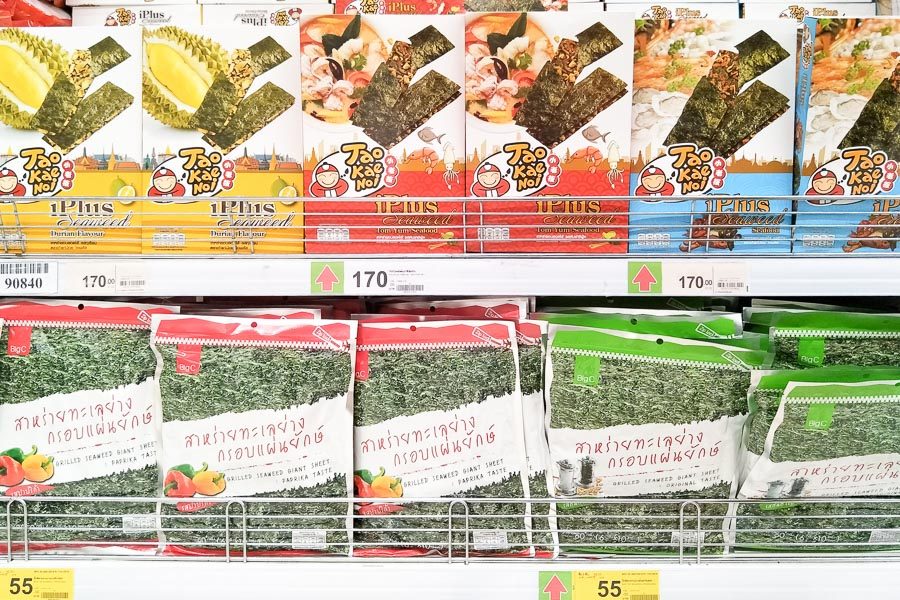 If you wanna run errands with styles and have your friends wow'd, look no further than Big C Supercenter! Big C is no more a stranger in Southeast Asia. And that's why if you wanna see something truly authentic or simply look for a big snack in the middle of the day, Big C will have you jump for joy. Local samples such as Chips Tasto, Little Farm Bread Snacks, Grilled Tomyum Anchovies, and durian chips are some of the coolest buys you should not overlook!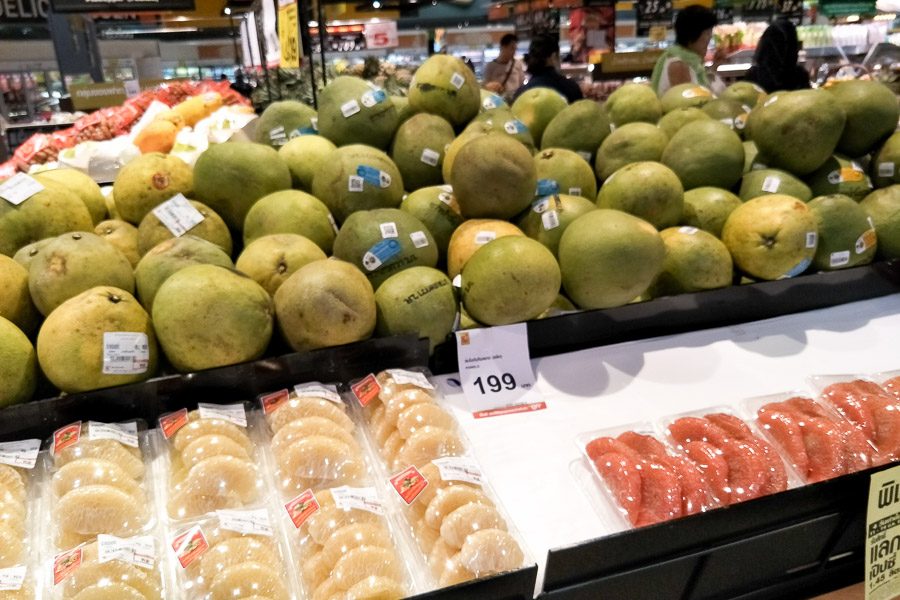 Opening hours: 8 am – 10 pm.
Final Words
Take your pick from the list of my favorite shopping malls and markets in Bangkok above! And don't forget to grab your friends along so you don't have to go shopping all alone!