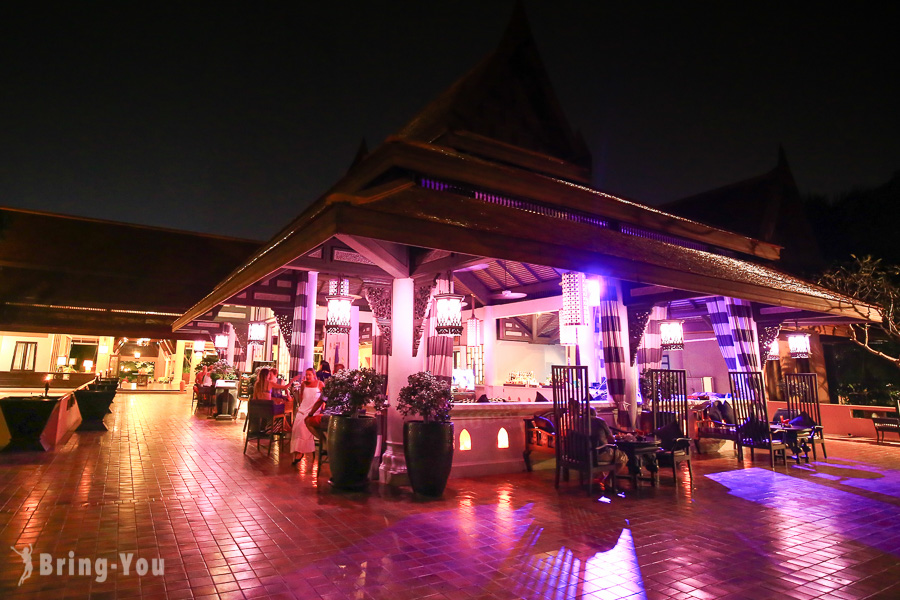 Are you excited to set out to Anantara Hua Hin Resort for the first time? We know how it feels! We were really excited the first time we were there, just like you.
Spoiler Alert: Once you're there, you never want to leave!
Alright, without further ado, we're going to walk you through an ultimate, insightful and honest review down below. This is how we spent our nights at Anantara Hua Hin Resort and here is a full review for first-time bookers!
Anantara Hua Hin Resort – A World's Leading Green Resort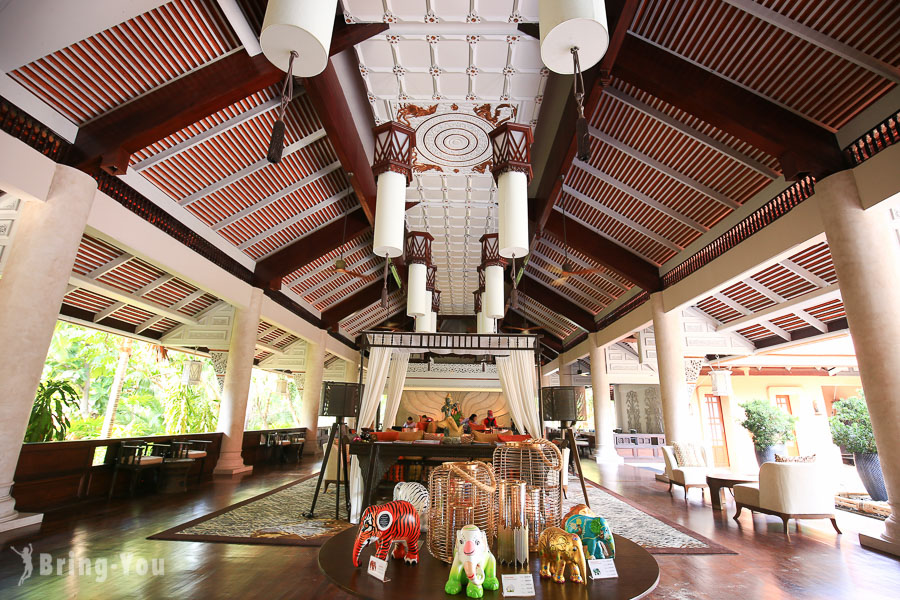 Anantara Hua Hin Resort didn't disappoint! We stayed in the Garden View Room, and we had a great time. Everything, in reality, was in line with the pictures, which scored the first point on our checklist!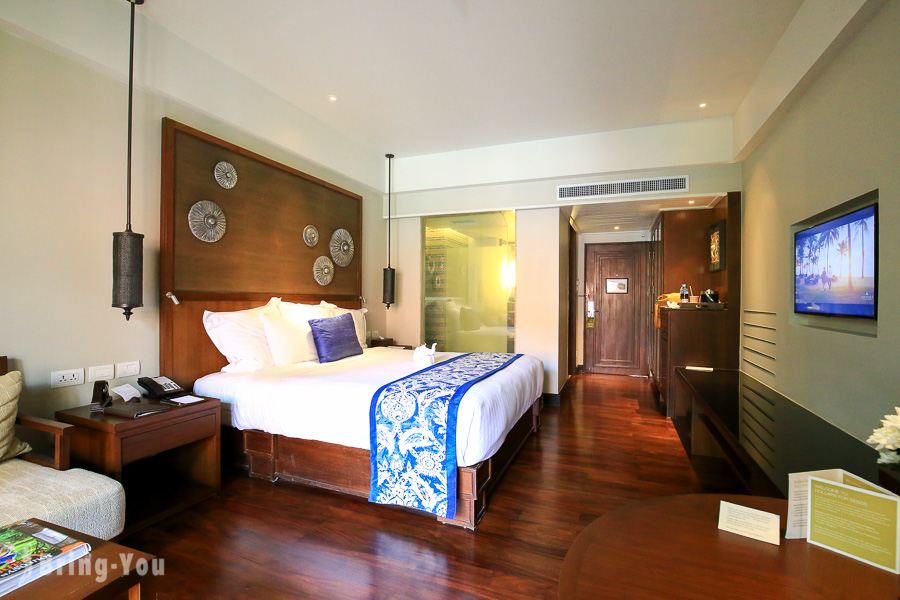 The best thing we like about this place is the thriving green space and the location. With an appreciation for the environment, Anantara Hua Hin Resort received the title "World's Leading Green Resort" in the World Travel Awards 2015. It's set foot right on the beachside with lots of services to keep you occupied for days.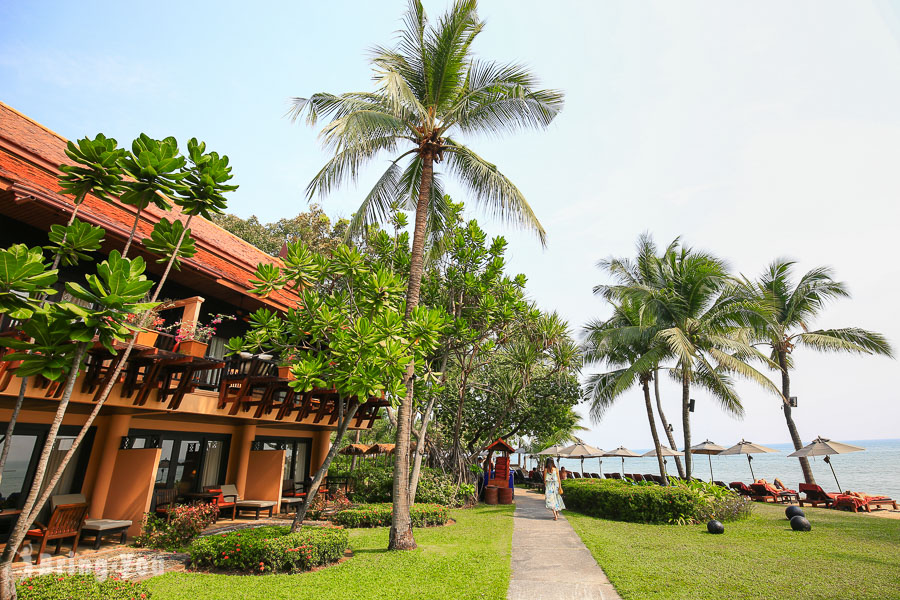 Anantara Hua Hin is a place to relax and escape. It has a strong concentration on traditional Thai style. But it doesn't miss out on essential modern facilities. We would say that there's a perfect balance and fusion of the east and the west. Now let's dive into the details!
Where Is Anantara Hua Hin Resort Located?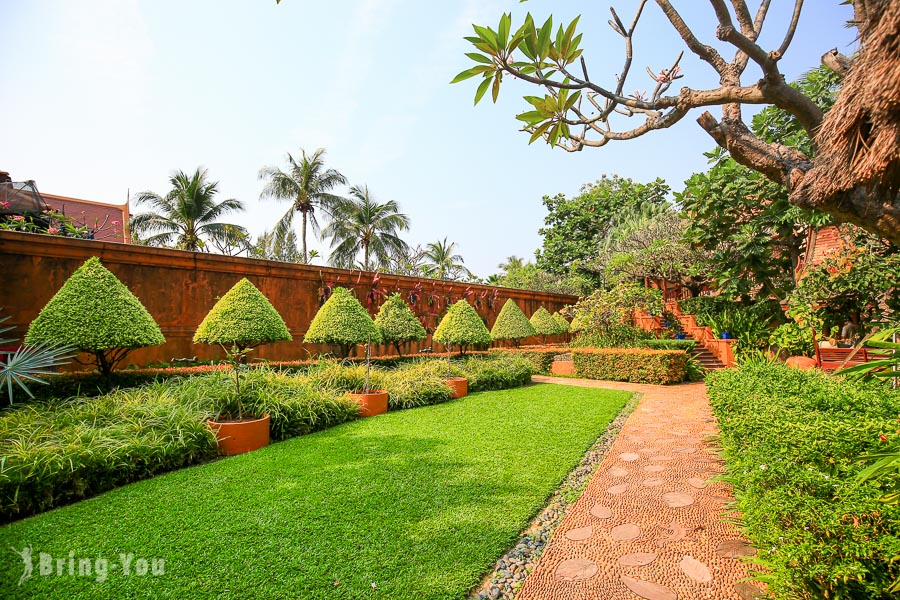 The resort is only 10 minutes' driving from the core of Hua Hin. And if you don't have your own vehicle, they offer a daily shuttle from 2 pm till 11 pm so you can reach the city in no time. It costs THB 50 per pax one way.
But honestly, the point to staying in a place that's tucked away from the main happenings is to stay put instead of venturing out! But at the end of the day, you can set out anytime you want because the resort is not too far from the city.
One thing to note down is the absence of public transportation between Anantara Hua Hin Resort and the city center. But given the shuttle service, it's not the end of the world. So yeah – go ahead, book this place for a sense of privacy and escapism!
Final words: Anantara Hua Hin has the best of both worlds – you're neither consumed by the hustle and bustle nor completely isolated! This is the right place to belong.
7 Rooms Options at Anantara Hua Hin Resort
How to Choose the Right Accommodation That Gives You the Best View?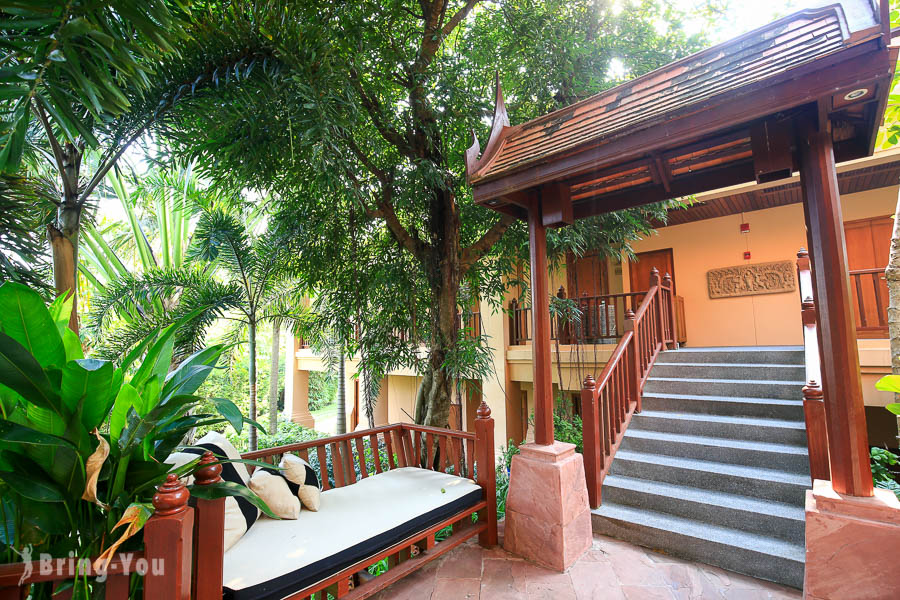 Premium Garden View Room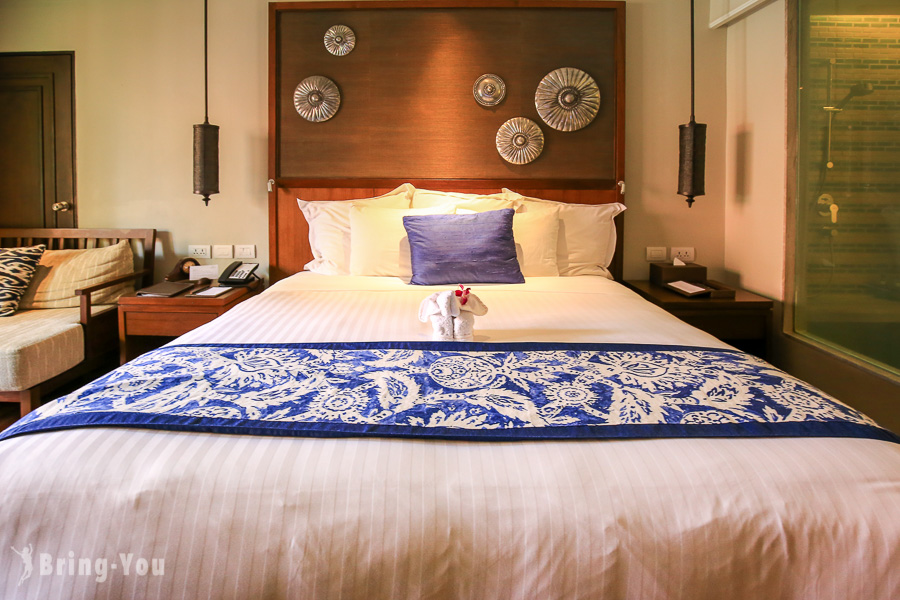 Wake up every morning to the tropical sun beckoning from the garden. The Premium Garden View Room is flooded with a sleek and bright design using cool teak wood underfoot as an embellishment. There is a terrazzo tub, with a partition slid open to soak in the view.
Deluxe Garden View Room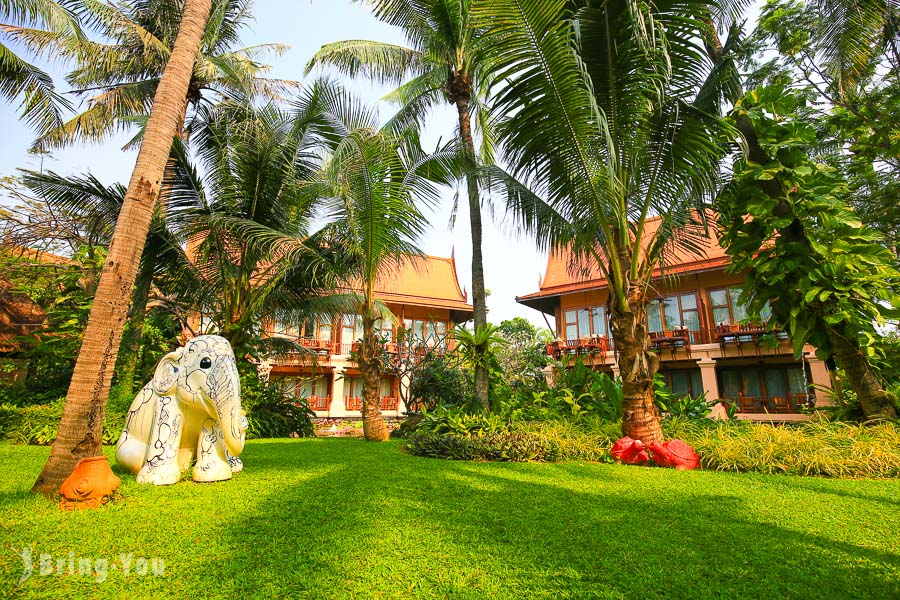 This is a bigger option with an indoor patio overlooking the garden. The rain shower is the biggest hook of the space.
Premium Sea View Room
Whisking your way up to a higher range with its Premium Sea View Room. The magnificent ocean view is connected to the indoor via a floor-to-ceiling door.
Junior Lagoon View Suite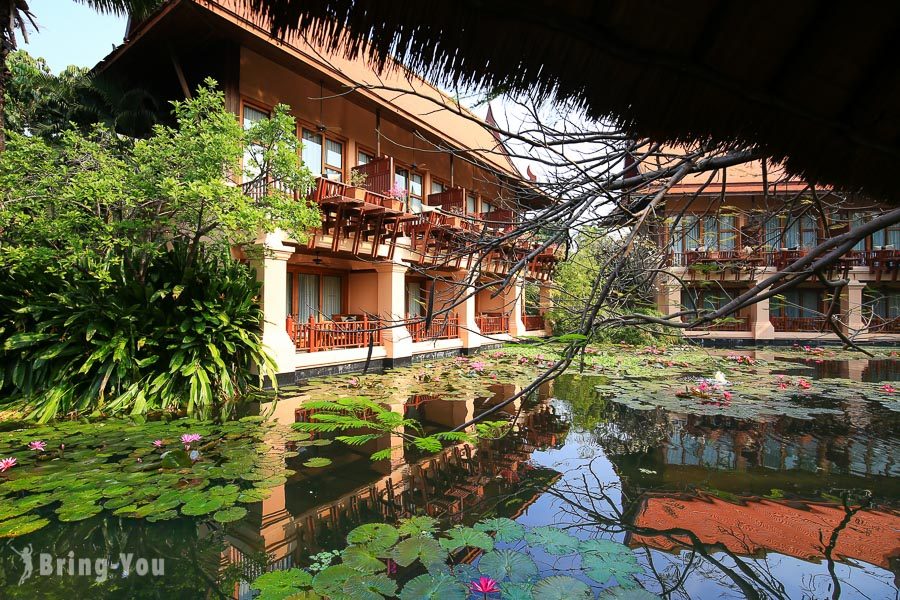 The lagoon view suite is one of the best sellers. It brings in a broader spectrum of tropical feeling using bold indigenous fabrics. The lagoon view is to die for and you can spend all day resting on your cantilevered daybed.
Anantara Garden View Suite
This one comes in an open-plan design with an oversized balcony.
Anantara Sea View Suite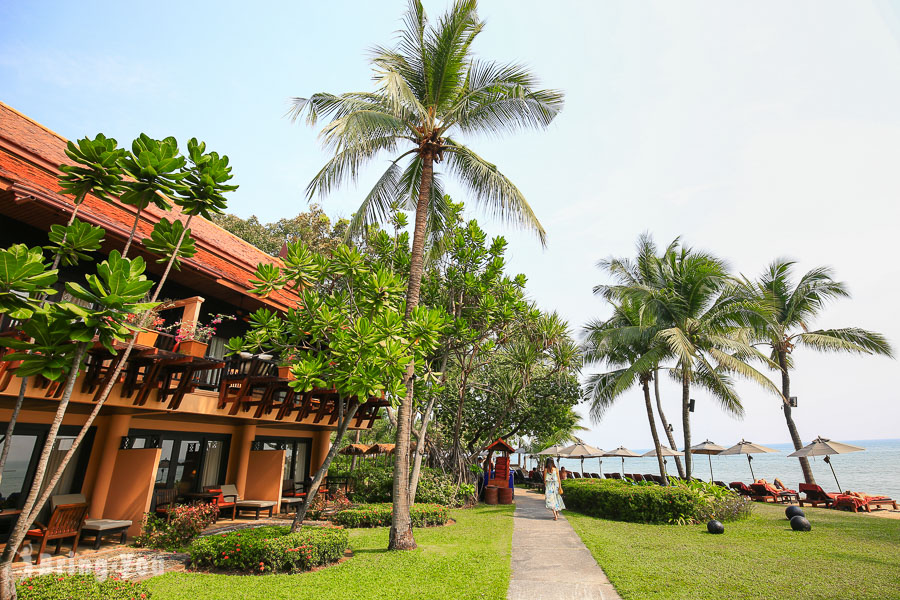 The teak furnishings and handwoven fabrics pair perfectly with the magnificent sea views. The sea view suite is a top choice for a large family with an extended living space.
Three Bedroom Sea View Owner's Apartment
Finally, we have a three-bedroom apartment wrapped around with a breezy sea view from all sides. It's perched on the 8th floor using an expansive glass wall to invite a great amount of sunlight to spruce up your luxury living space.
Breakfast at Anantara Hua Hin Resort: What to Expect?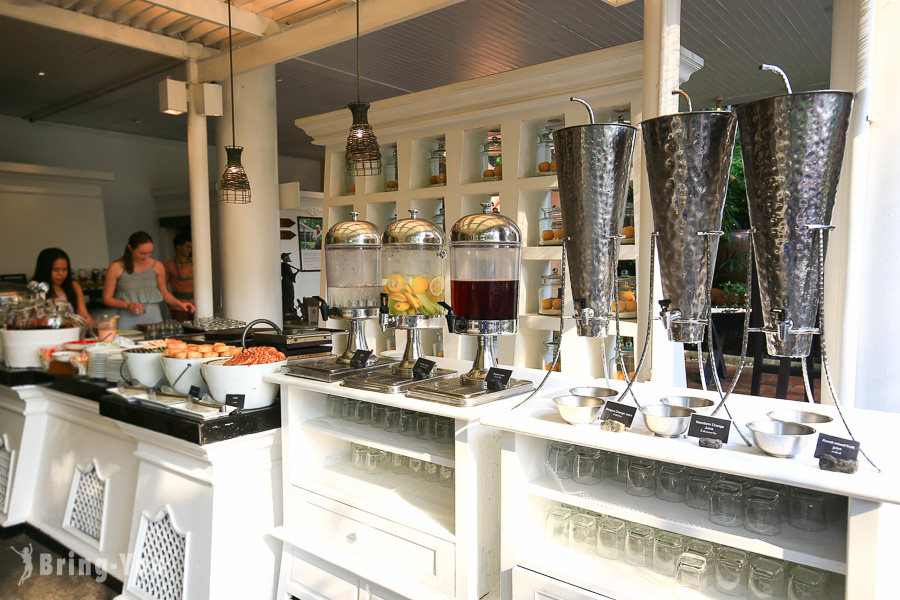 The breakfast at Anantara Hua Hin Resort is a buffet, more like a self-catering option. Breakfast is loaded with Western cuisines given that a majority of the in-house guests are European and American retirees. You would see ham, bread, jam, and milk served up as the main hooks. If you're a fan of Continental and American breakfast, we're sure you will have a good time here!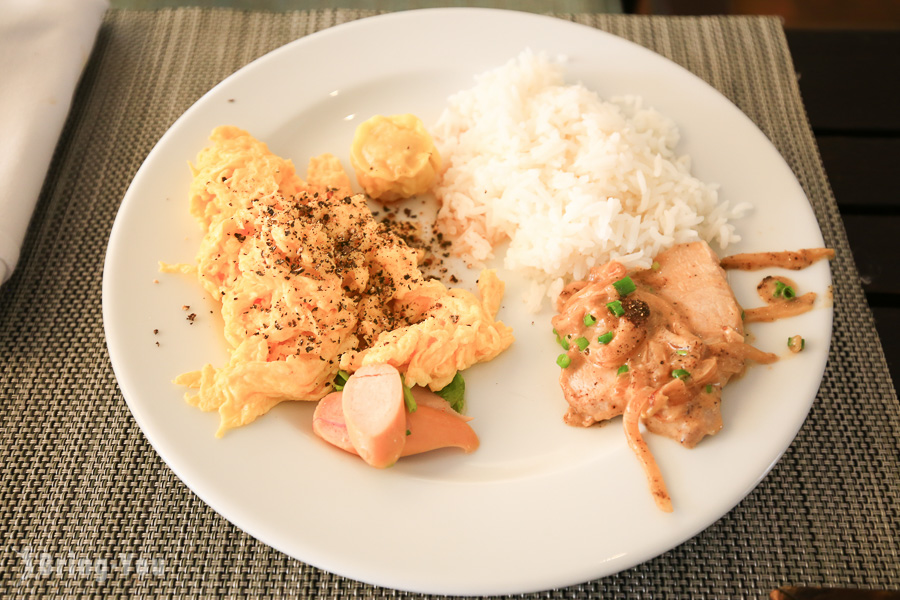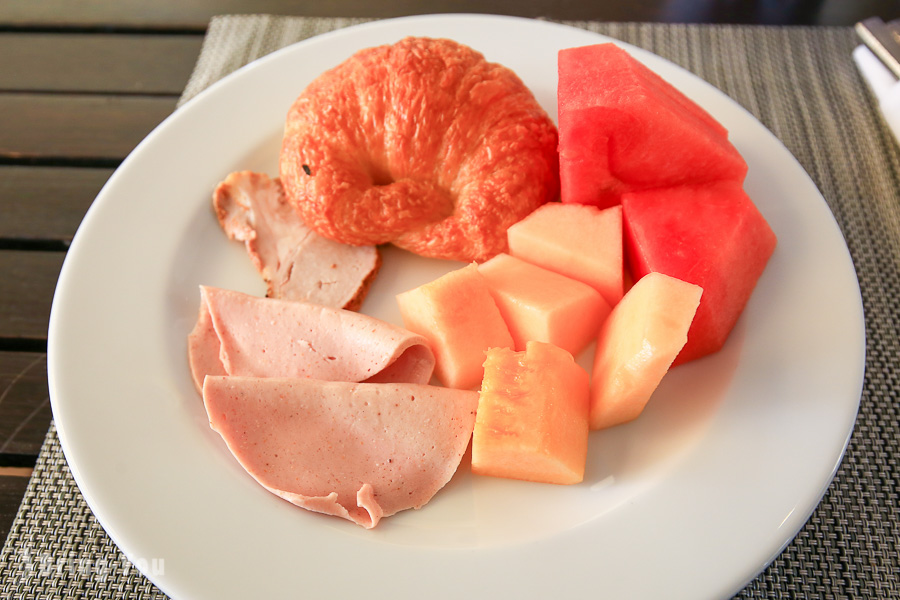 Services and Facilities: Spa, Pool, Restaurant, Gym, and More
The best thing about staying at Anantara Hua Hin Resort is that you don't even need to venture out. There are tons of services inside out to make sure you can stay put without being bored. For us, we liked to spend most of our time strolling around the garden, chilling by the Thai-style pavilions, hitting the spa, and working out.
The Spa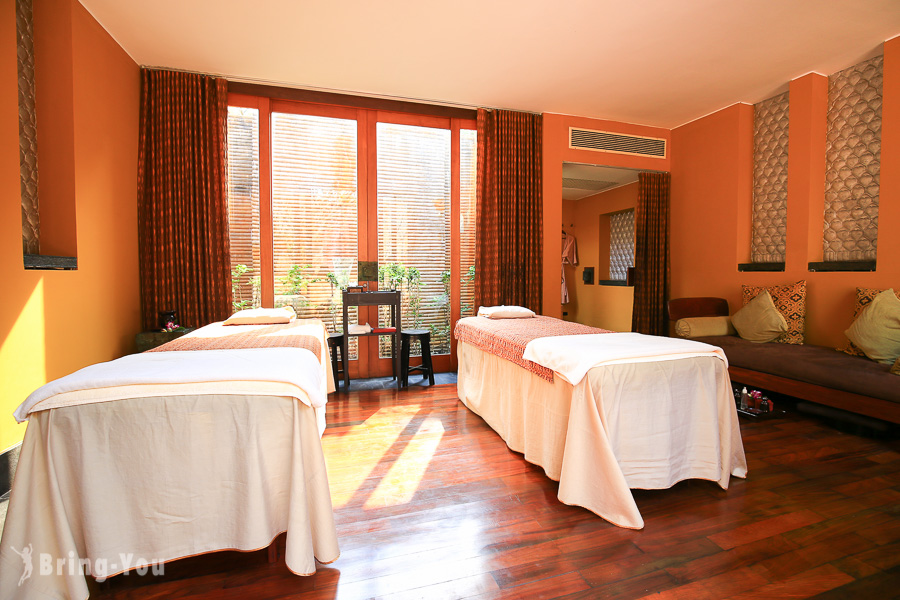 The spa is our favorite space. Taking a long walk via a long wooden walkway over a lotus pond, then sneaking through the hidden walls before reaching the treatment rooms was a spectacular feeling! The entire setting is so romantic – it's flooded with an elegant Asian style.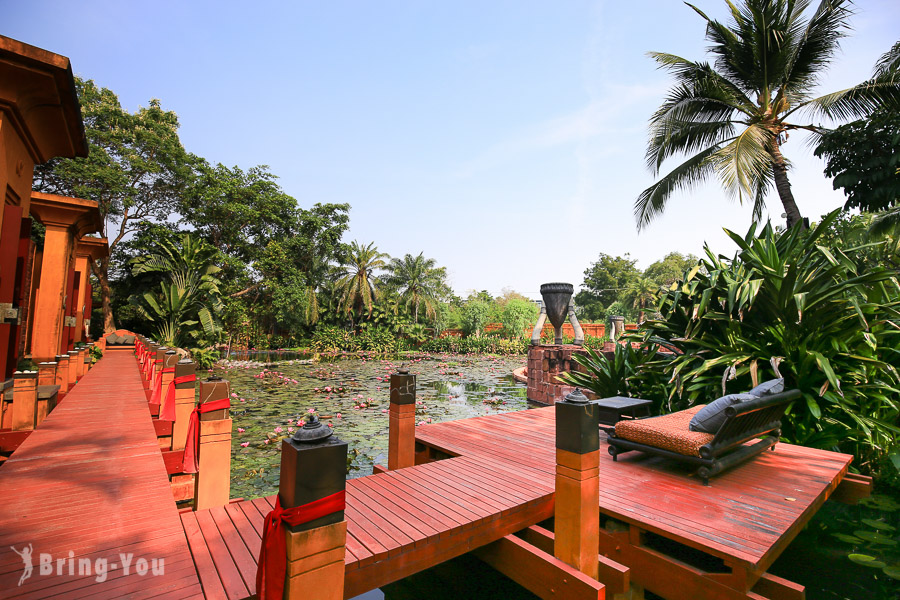 Workout Facilities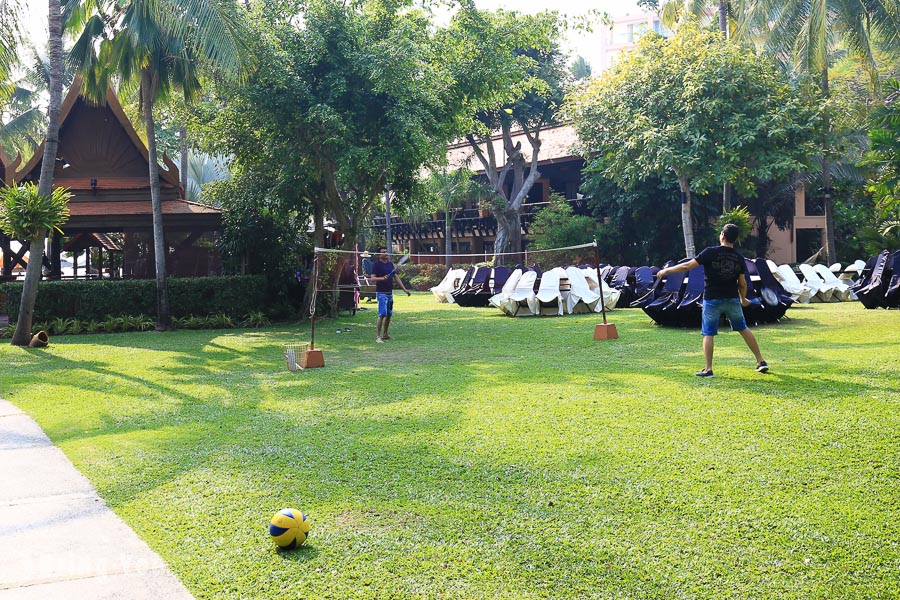 Lots of families with kids wind down on the turf in the park where you can play badminton. If you want to work out, head to the indoor gym where you find plenty of essential equipment.
Next to the gym are two tennis courts. There is also a yoga lounge to stretch your core. Those who want to take it up a notch can sign up for one of their Muay Thai sessions, which are free for in-house guests.
Whenever you crave a day out in nature outside of the resort, hop on one of their rental mountain bikes and kayaks.
The Pool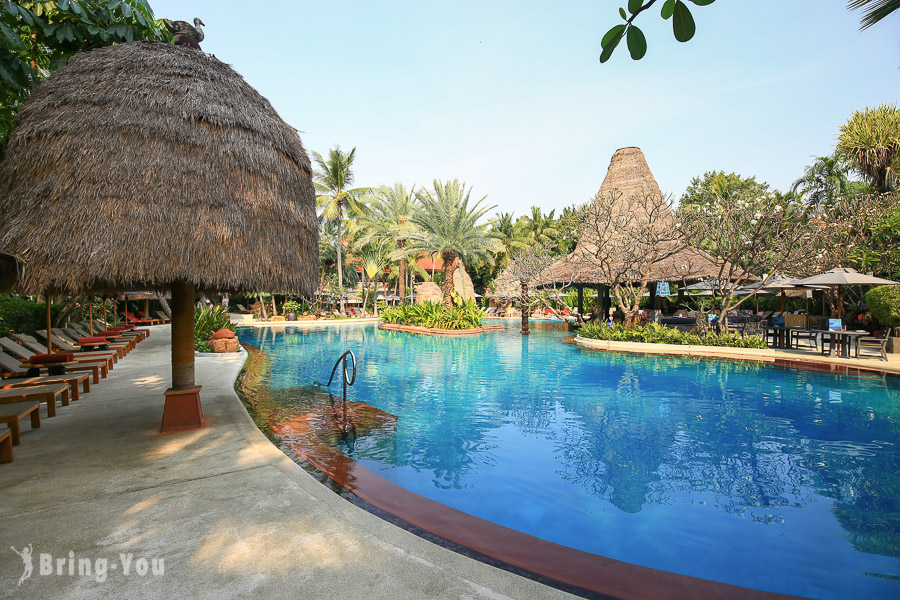 No resort is complete without a pool. And it goes the same way for Anantara! They have a large free-form pool right next to a huge swim-up bar where you can sunbathe with a glass of wine or dunk in the cool water to beat the heat.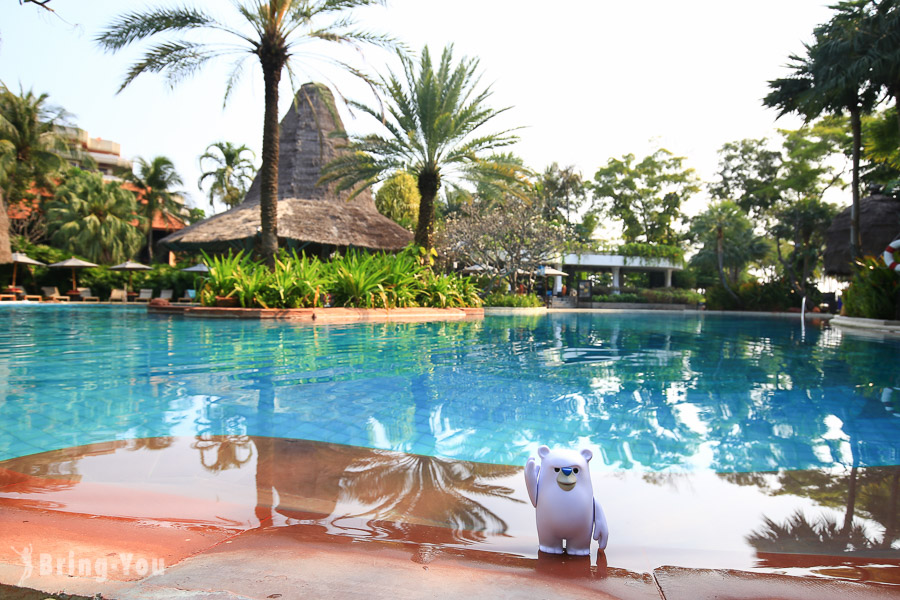 Aside from the main pool, check out the smaller lagoon pool nestled by a lotus pond. This one is much more impressive but exclusively reserved for those who stay in the Junior Lagoon View Suites, Anantara Garden View Suites, and Anantara Sea View Suites.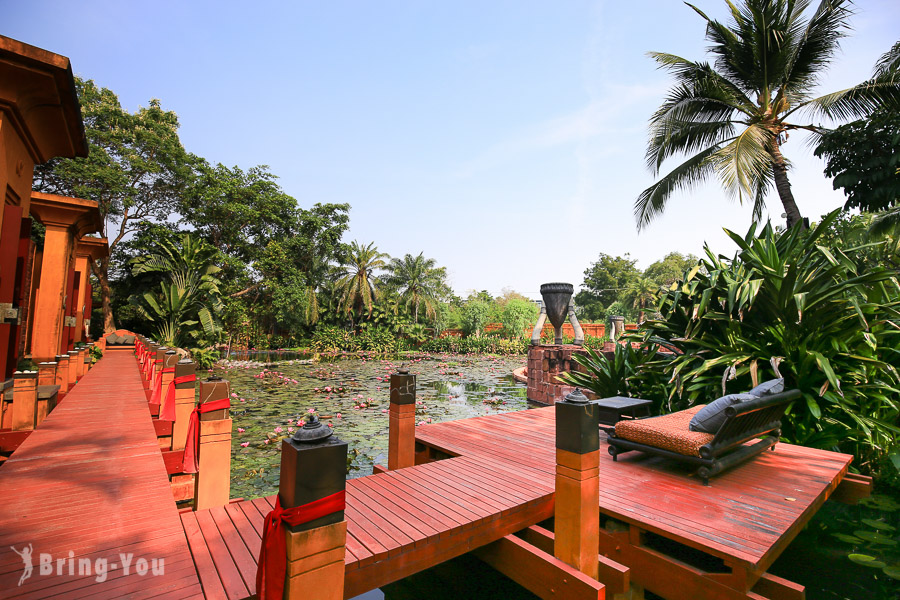 Anantara Hua Hin Resort is also a paradise for honeymoon couples. We had a leisurely time wandering on a small sandy stretch of beach facing the ocean. That's when we saw people setting up seaside seating, putting on white curtains and flowers in the afternoon. A romantic candle-lit dinner was going to happen!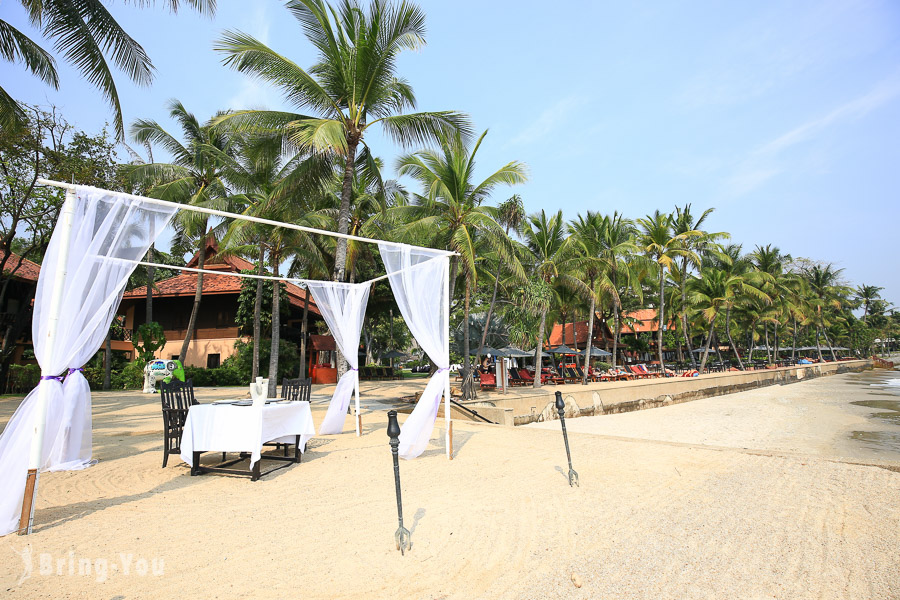 Final Words: Is Anantara Hua Hin Resort Worth It?
Yes! Anantara Hua Hin Resort is totally worth trying!
It's not a crowd-pleaser, but if you're looking for a romantic getaway to cleanse your mind, unwind and recharge, this place is definitely the best option. The traditional Thai flair is reflected from all corners –  the elephant statues in the garden, the thoughtful details, a warm greeting written on the leaves. You will have a great time and it's definitely worth every penny!
Book A room in Anantara Hua Hin Resort
Related Stories
Travel Guide to Thailand
Explore more of our adventures around Thailand:
Thailand Travel Essentials