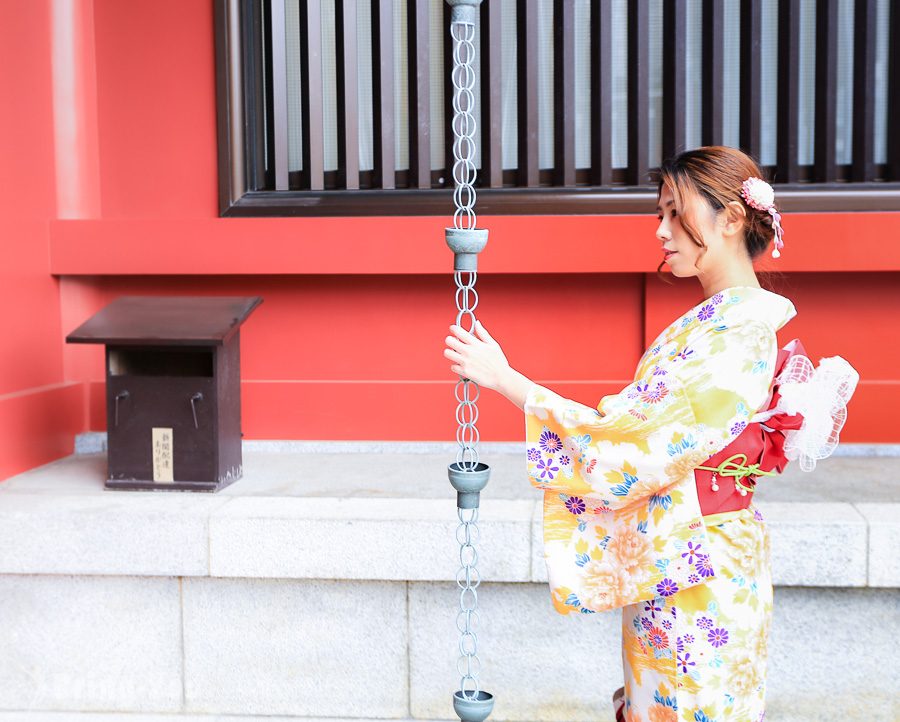 Asakusa is a blissful blend of the old and the new. This traditional district plays its role as a time capsule where you feel like the past centuries of the old Tokyo are frozen in time. 
It feels like Asakusa is made for everyone no matter what type of traveler you are. From the sprawling street food scene and souvenirs to ancient temples and cutting-edge skyline, you name it. Keep reading because these nine best things to do in Asakusa will help you map out a fun day out in Asakusa like a pro!
Take Pictures, Purify and Learn at Senso-ji Temple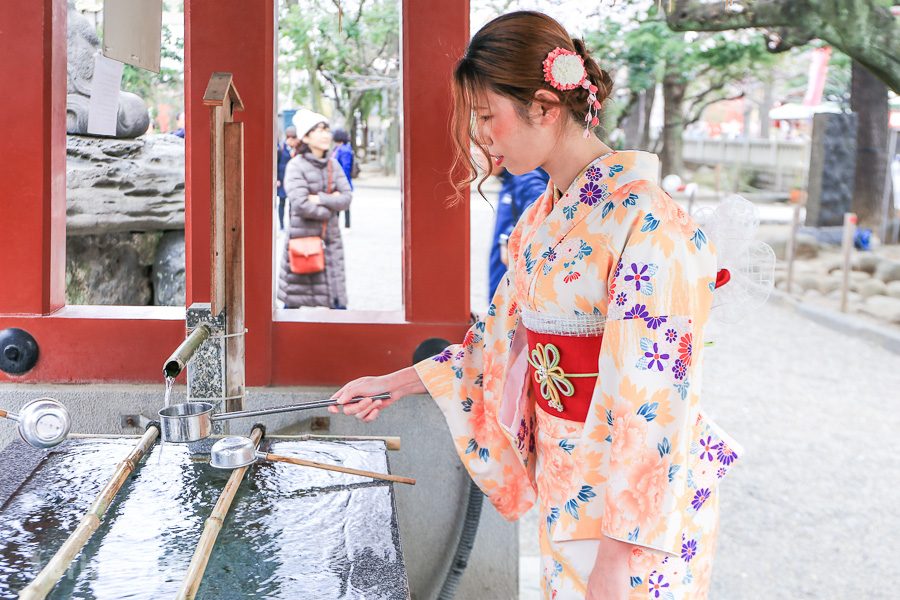 Senso-ji Temple is a perfect place to start your day. This is the most visited attraction in Asakusa filled with history and culture that actually makes you feel like part of the local scene.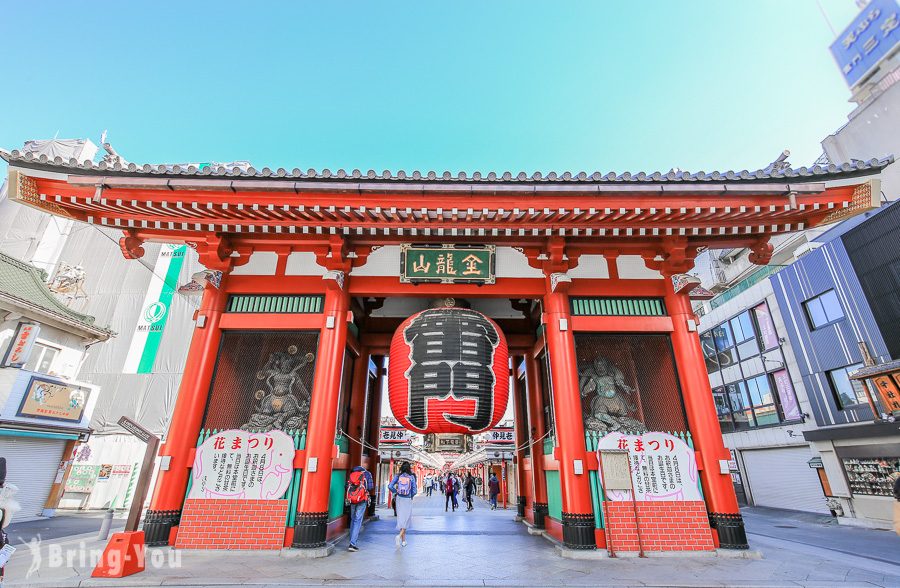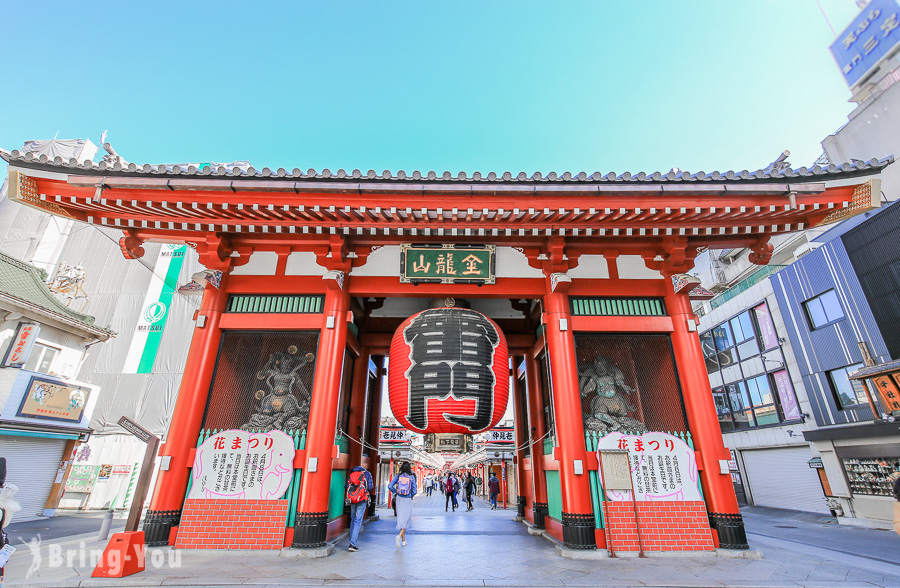 Senso-ji Temple is a short walk from Asakusa Station where you pass a gigantic red gate called Kaminari-mon, or Thunder Gate, which dates all the way back to 941 when it was first constructed. Even today, the huge lantern in the middle of this Instagrammable Kaminari-mon is still regarded as one of the most photographed paper lanterns in the world.
Senso-ji is a huge complex covering numerous sites lying within. One of them is the Five-Story Pagoda, one of the tallest Buddhist temples in Asakusa. The name suggests an interesting meaning related to the way Japanese people perceive the way the universe is created thanks to five elements: land, fire, wind, water, and sky.
Senso-ji is more than just a come-and-go tourist attraction. There's a handful of activities that you can join to discover the fascinating Japanese culture. If life has been a little unfair at some point in your life, then try your luck with Omikuji, a strip of paper that is believed to tell your future. This is a donation-based activity. If the strip foresees your faith with luck, keep it. If not, hang it on a tree so it won't follow you back home.
On the right of the main hall is Asakusa Shrine, a little holy shrine worshipping the three Gods of Sanja Gongen. Even after all these years, the shrine still brings out a pristine condition with its dramatic Japanese architecture.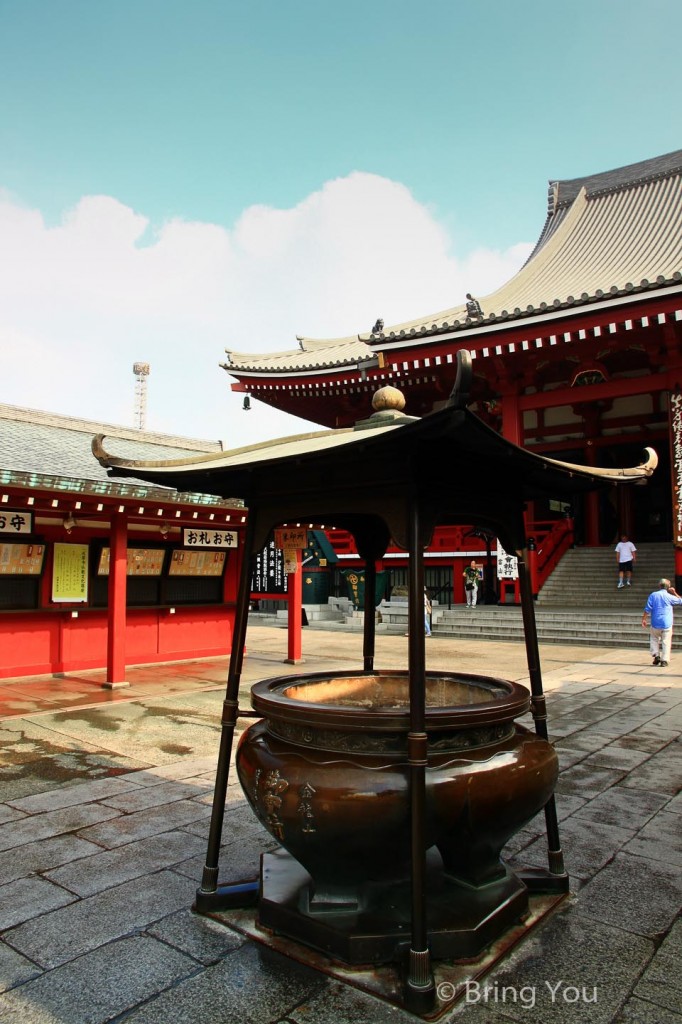 On the way out, stop by the dragon-themed fountain where you can see a large smoke-emitting pot. Plenty of people gather all around to soak themselves in these holy smokes as they believe the smokes will purify their bodies and souls.
Eat, Find Souvenirs and Take More Pictures at Nakamise Shopping Street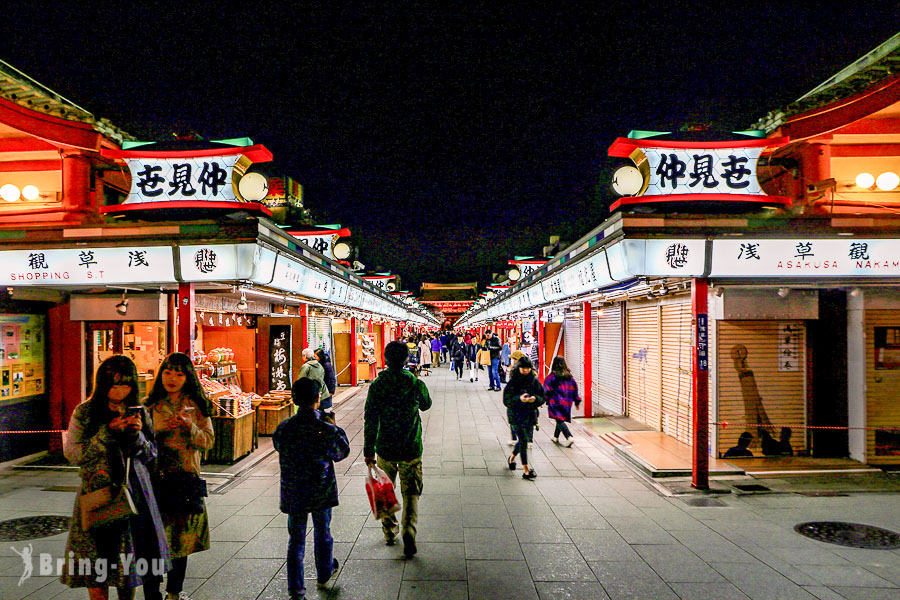 If shopping is where your heart is, head out to Nakamise street and fill your heart with joy! Nakamise shopping street is one of the best places in Asakusa to shop for souvenirs. From lantern magnets, key chains to traditional masks and lucky ring bells, Nakamise is galore of keepsakes that keep you craving for more.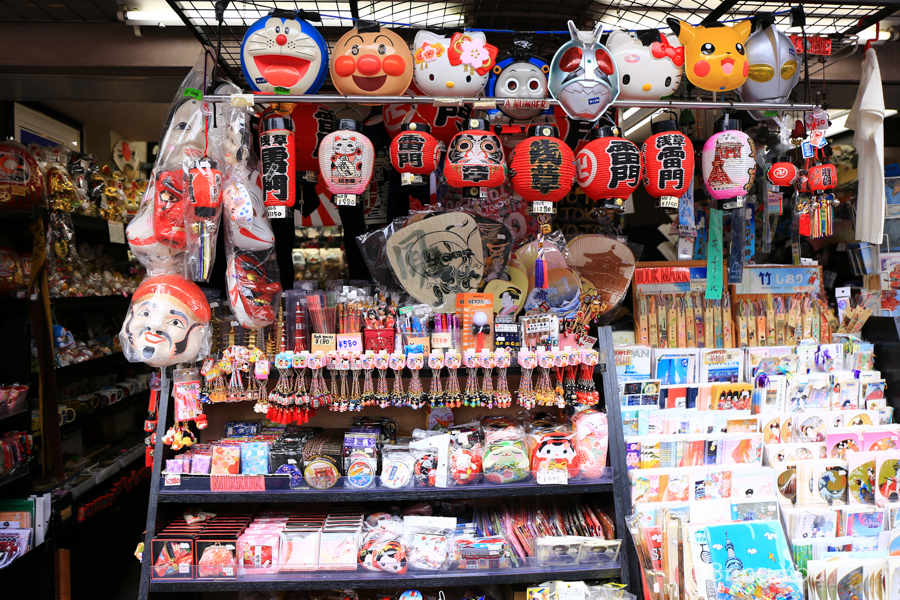 When the sun beams down, hordes of visitors spill out to the streets, filling up every vendor along this tiny stretch in a mysterious scene.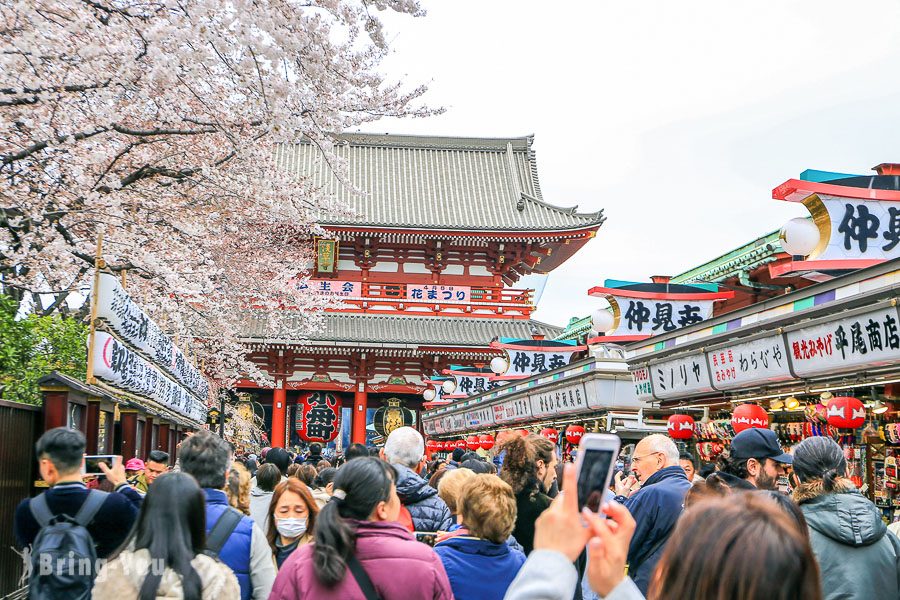 Morning is a better call for a relaxing stroll since most stores are closed until 10 am. If you come a little earlier before the shopkeepers roll up their doors, you can see fascinating traditional Japanese paintings on the rollup doors and turn them into a cool photoshoot backdrop.
Nakamise is not short of street food. If your stomach happens to rumble, stop by a store to get a bite of rice cracker, kibi-dango (millet dumpling), ningyo yaki (baked goods in doll shapes), and age-manju (deep-fried confection) for a delightful treat!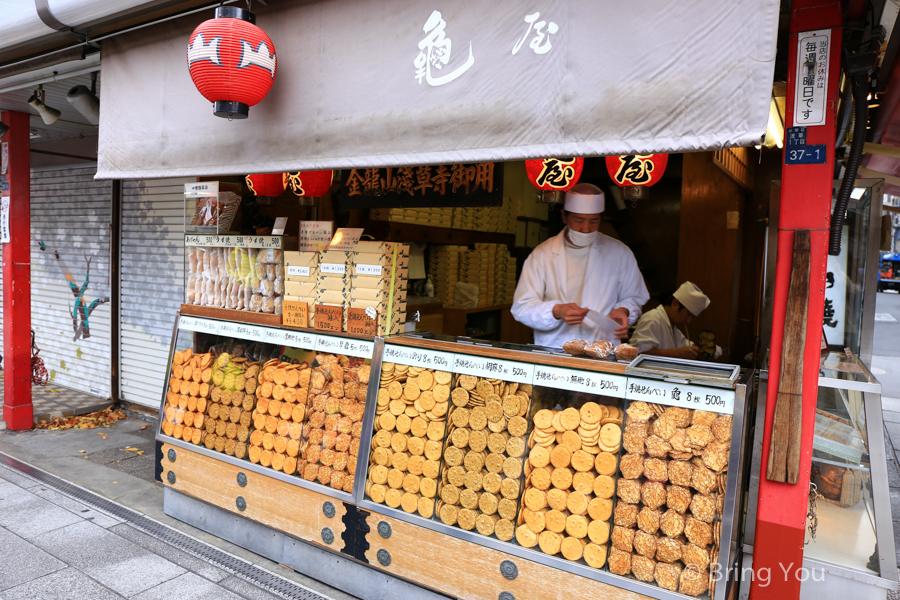 Soak in the View from Tokyo Skytree or Admire It from Afar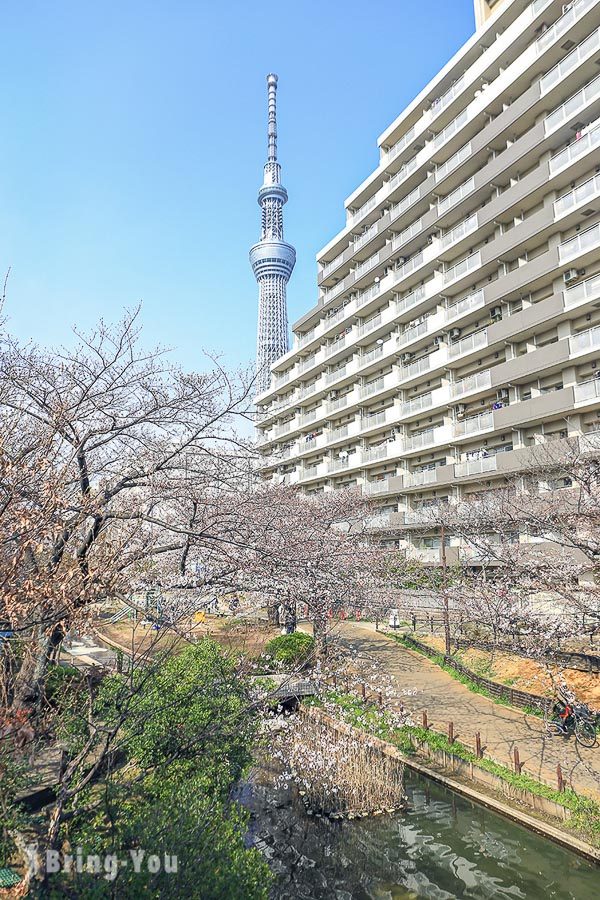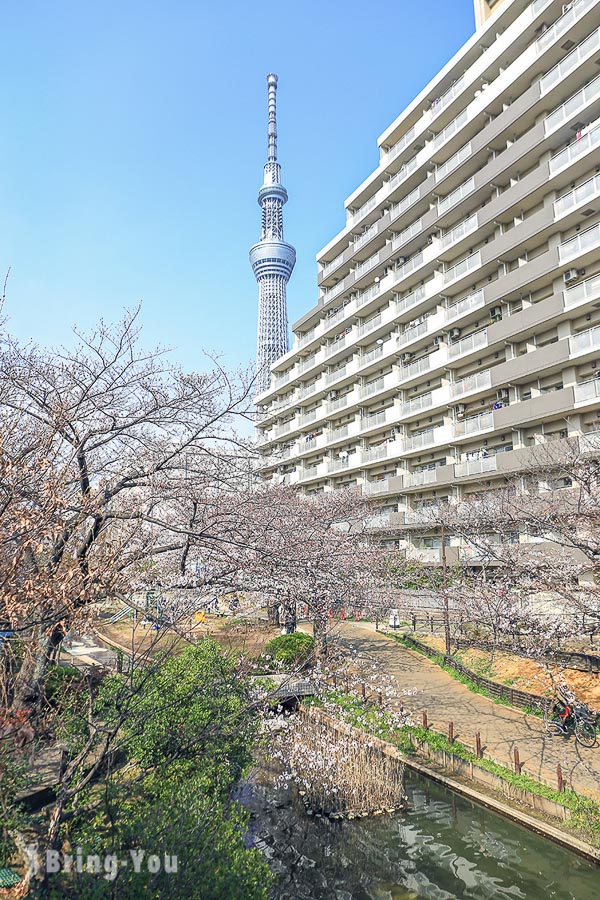 Tokyo Skytree has been around since 2012 and is considered a must-see landmark in Asakusa. The reputation of Tokyo Skytree is attached with the unrivaled view from its observation deck at 350 meters above the ground.
When the air is crisp, you can see as far as 75 kilometers and the gigantic Mt. Fuki is also taken into view. The night view from the observation deck is also a big hook as you can see the zig-zag traffic routes of the city dyed in red.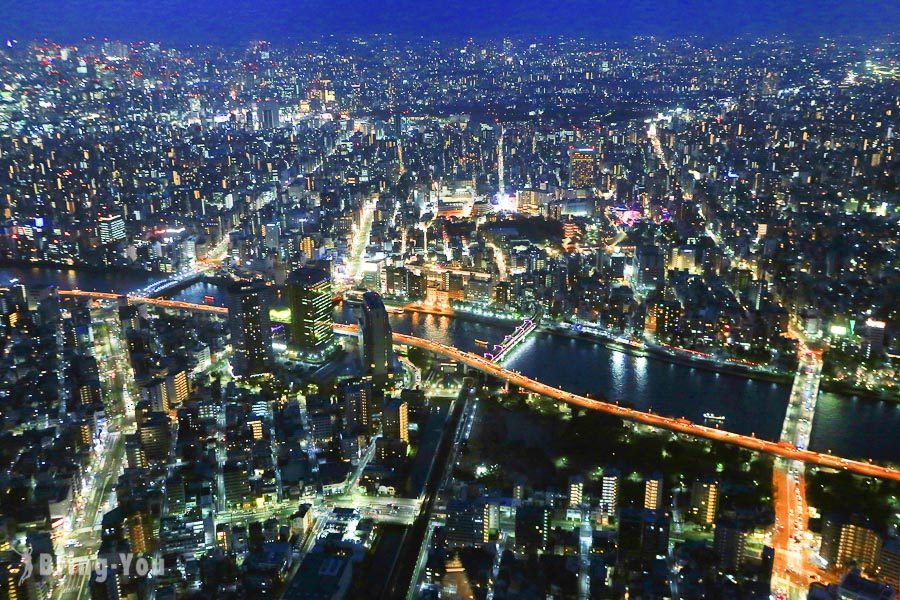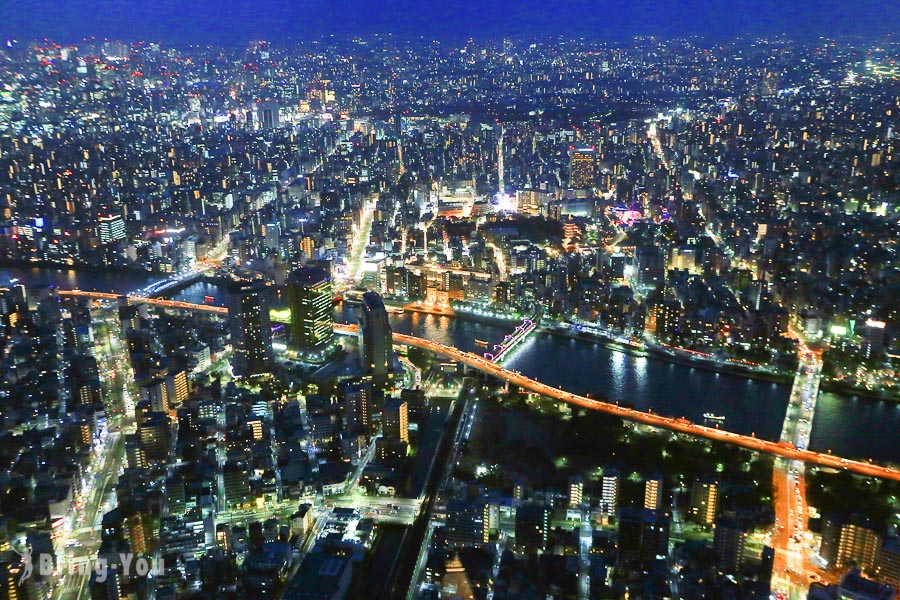 One of our favorite spots to capture the entire Tokyo Skytree is from the Jikken Bridge, especially if you're able to get its reflection on the water underneath. The light trails at Azumabashi Pedestrian Overpass also give you some fabulous shots taken in long exposure.
Ride on a Rickshaw with an English-Speaking Driver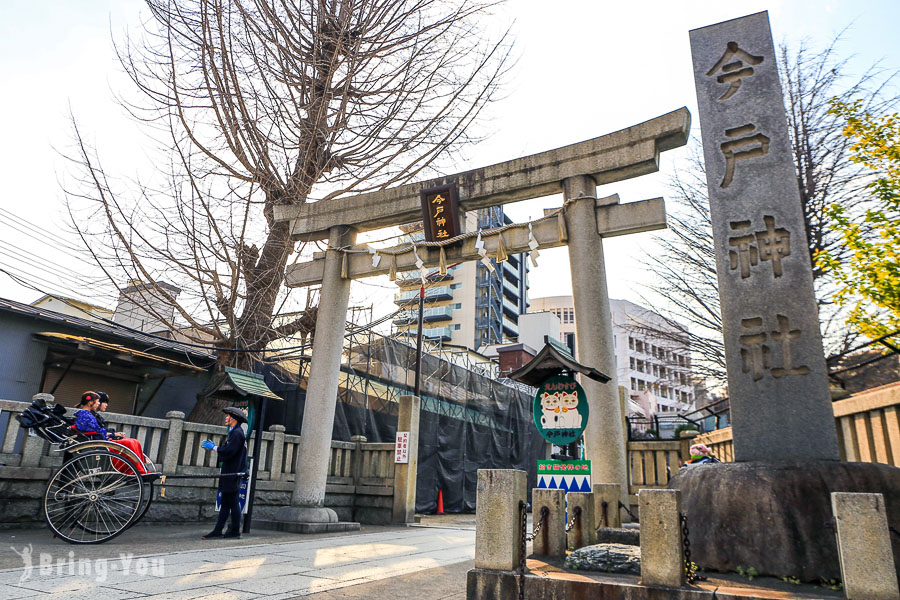 Getting tired of walking? Why not ride on a rickshaw and have a local guide show you all the hidden corners of Asakusa within a few hours?
Riding a rickshaw is lots of fun. You have an English-speaking guide that pulls you through all the major sites in the city plus some hidden gems that other fellow travelers can never tell.
The best thing about a ride like this is its flexibility. You can customize your ride however you like, especially if you want to check out certain parts of Asakusa that you already planned ahead.
Even though a rickshaw tour doesn't technically require advance booking, it's certainly a wise move if you want an English-speaking guide ready instead of wandering and looking for him on the street.
Riding a rickshaw lasts between ten minutes to three hours. A rickshaw ride can accommodate a maximum of two adults. Every rickshaw has a cover so rain and snow shouldn't get on your nerves!
Walk the Sumida Park and Sail along Sumida River on a Cruise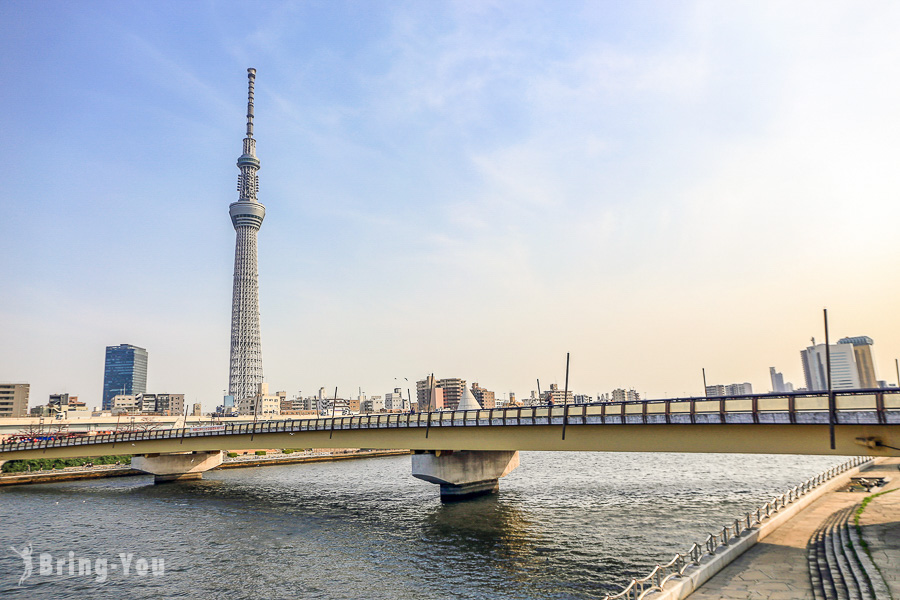 Sightseeing from a cruise is more than just something to do on the waters. Getting close to the soothing flow of water allows you to enter a peaceful state known as the "blue mind". And that's why wherever has a sightseeing or dinner cruise, we'll make sure to benefit from that.
In Asakusa, you can sail a river cruise along the Sumida River, which hails from the Tokyo Water Bus at the entrance of Sumida Park.
The cruise plies the Sumida River, sailing you from Asakusa to Hamarikyu Gardens, Odaiba, and the Hinode Pier at Hamamatsucho. Spending a few hours onboard gives you a completely fresh angle to admire Asakusa's concrete jungle.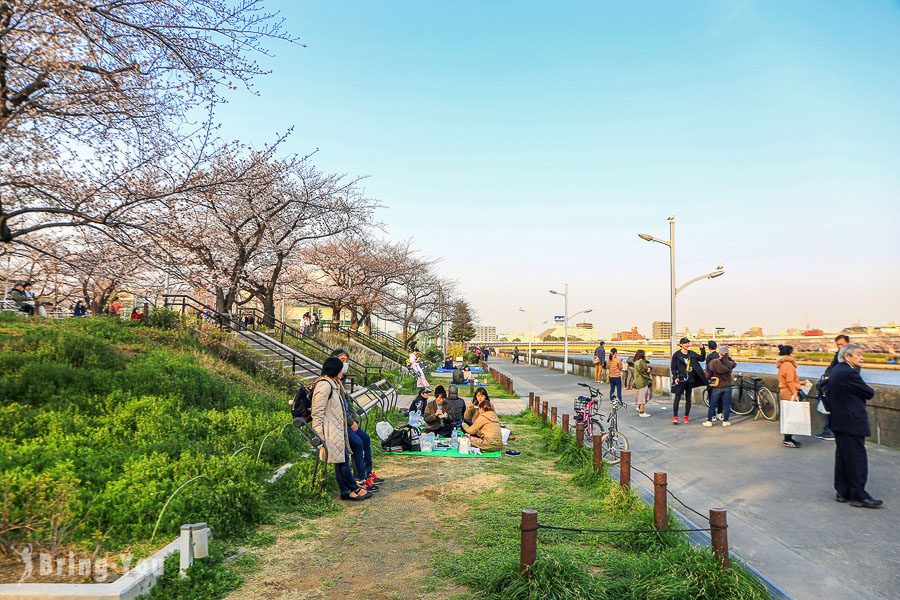 If time allows, take a short stroll around Sumida Park before sailing offshore. If you're in town during the cherry blossom season, soak in this romantic spring scene under the delicate petals flanked above your heads.
Dress up in Your Favorite Kimono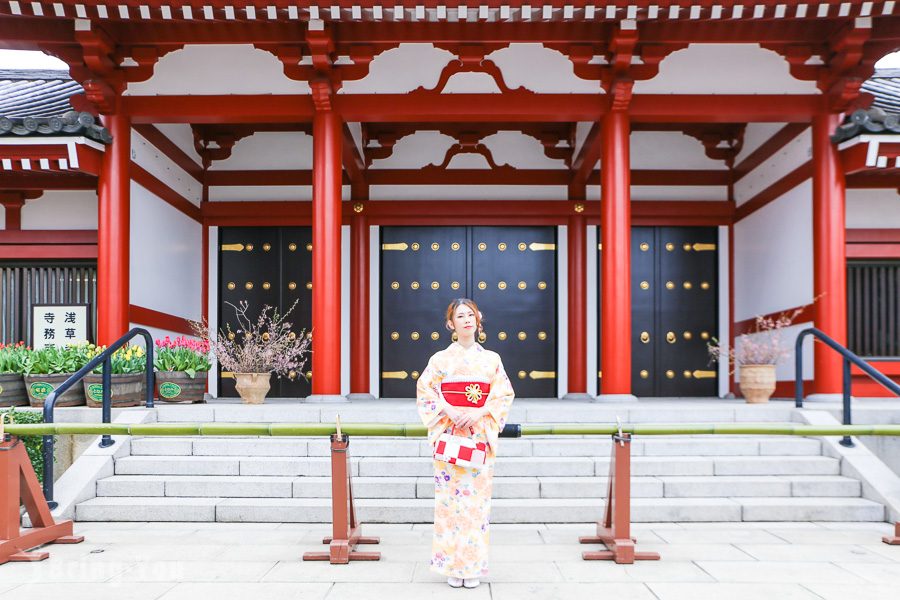 Dressing up is fun! And putting on a colorful Kimono is not only for the ladies. Men can have a good time too!
This full-length traditional garment used to be worn by the Japanese on a daily basis. Even though it's not a common scene to see local Japanese walking down the streets in a colorful Kimono today, you shouldn't fret over if you want to live up to the hype.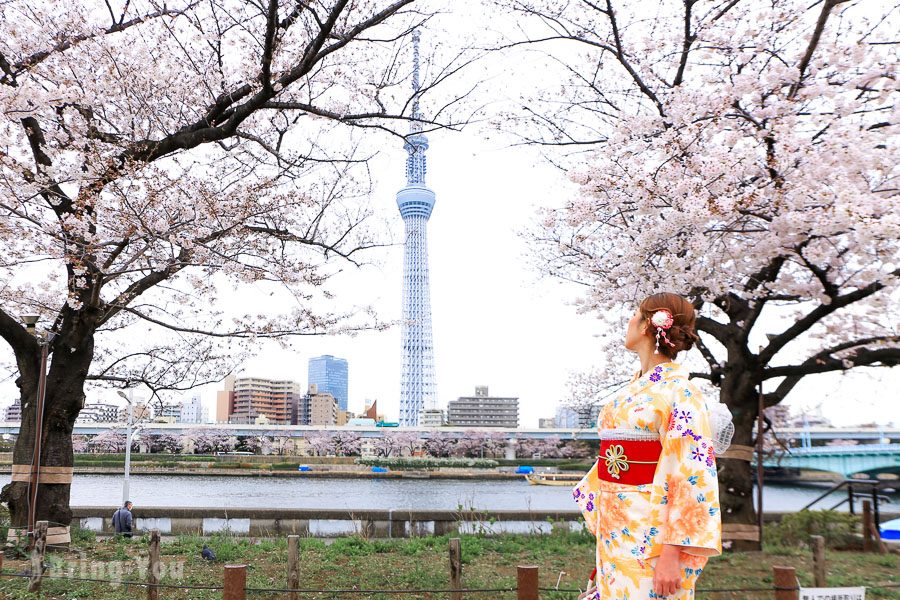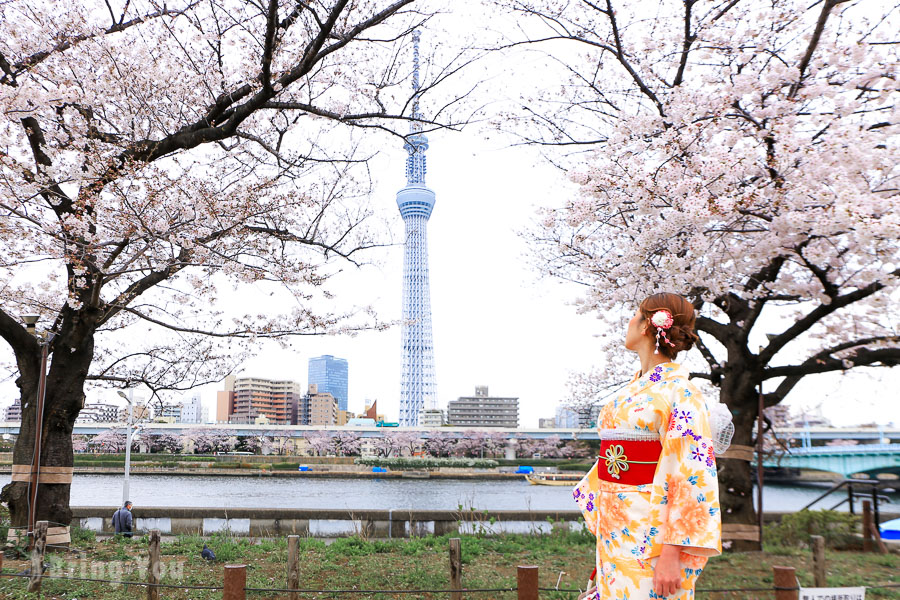 You can rent it for a few hours to fulfill your photo-shooting day. There's plenty of Kimono rental stores all over Asakusa that let you keep up with the picturesque shrine and temple as well as its olden Edo era buildings.
Brush up Your Kitchen with a Short Visit to Kappabashi Street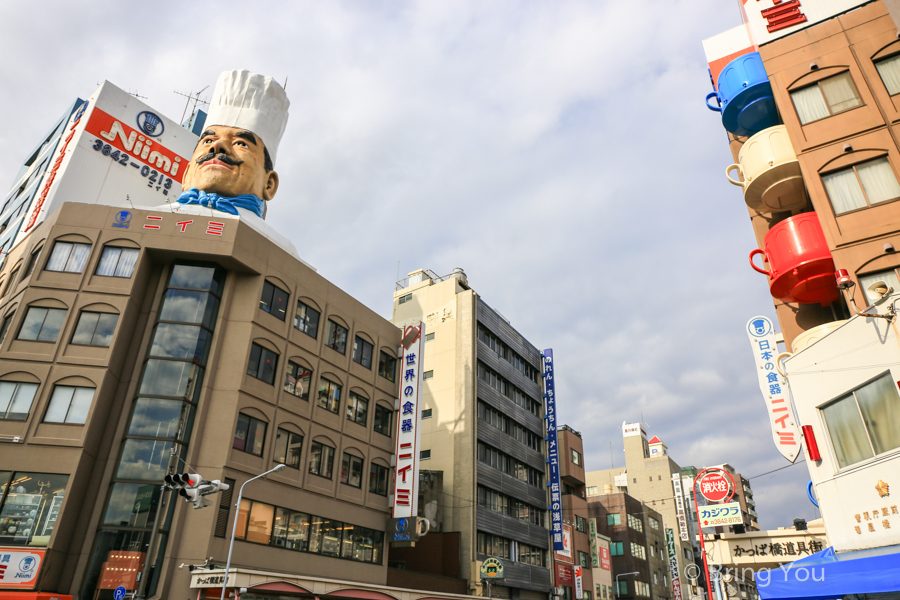 Planning to get your kitchen Pinterest-ready? Head out to the bustling street of Kappabashi and browse through a huge assortment of household and kitchen appliances. A whopping 170 stores line up a one-kilometer stretch of street.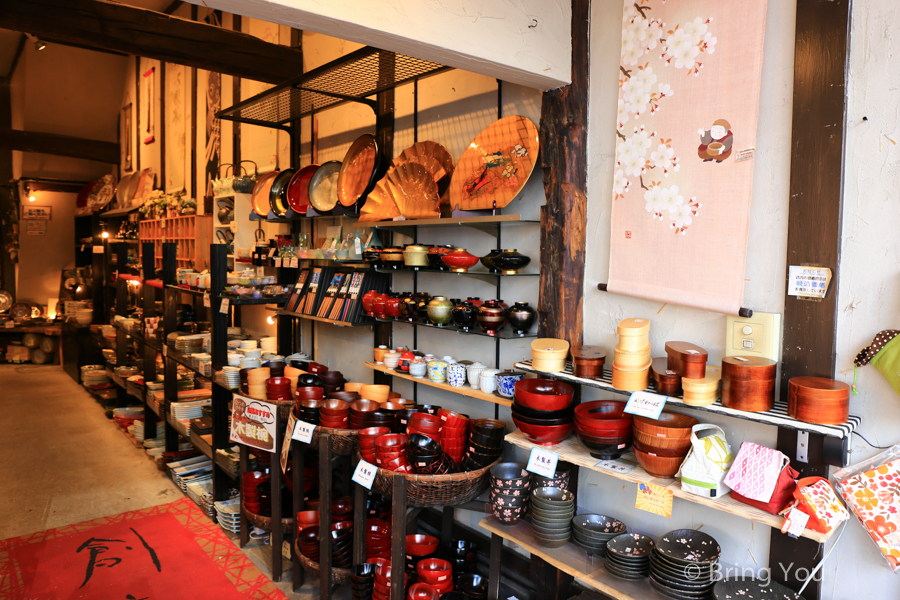 Most of the items are supplied to restaurant owners but you can get an item or two, or even in bulk to stock up your home. From plastic food samples and tableware to bakery equipment and lanterns, you name it!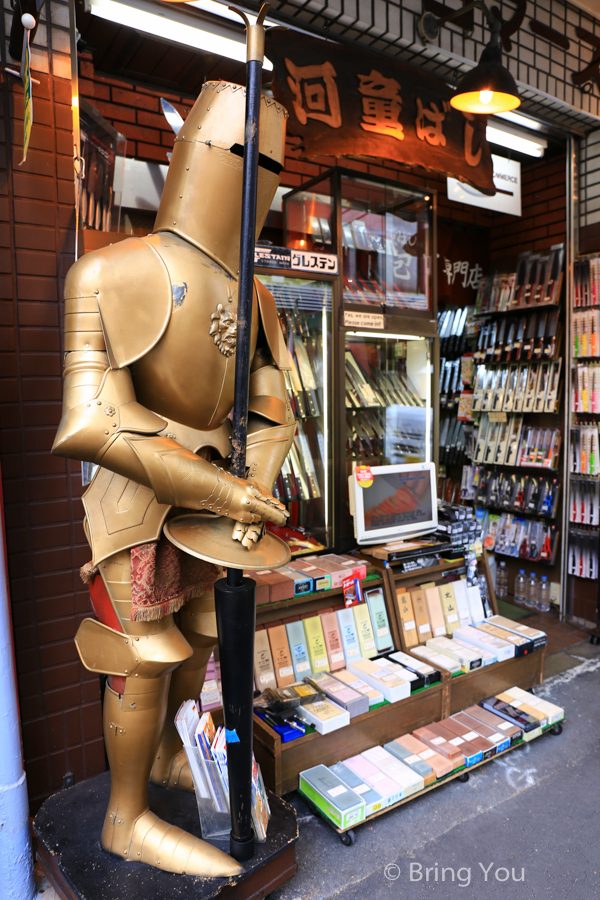 Kappabashi Street is an inspirational trading hub itself, so much so that you can find some unique items to bring home as souvenirs too.
Check out the Massive Flame on top of the Asahi Super Dry Hall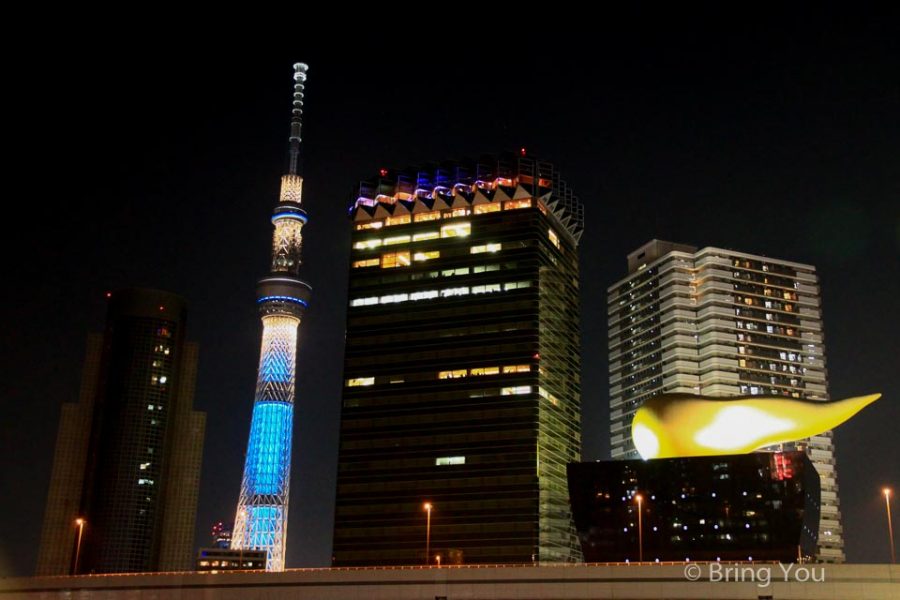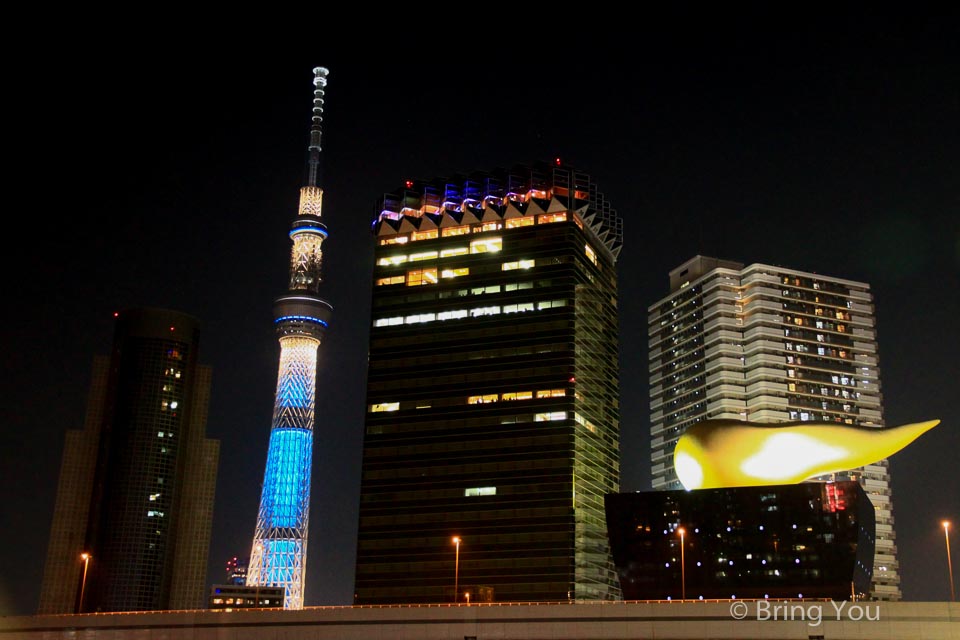 The idea of visiting Asahi Super Dry Hall is to spruce up your Instagram with its contentious landmark. If you're around Asakusa Station, you'll see a large, gold-colored flame sculpture on top of the Asahi Beer Building's Super Dry Hall, which lies across the Sumida River and Tokyo Skytree.
The gigantic building right next to the flame is the headquarters of Asahi Beer company. To reach the flame, take an exit from Asakusa station and walk towards the Sumida River.
The building is open for public visits as well so you can find a shelter to escape from the heat or rain. There's a multitude of cafes and restaurants inside, while the exhibits about the history of Asahi Beer Company are installed on the first floor.
Fill up Your Tummy with a Vegan Fare at Farm Café
Farm Café is right close to the Senso-ji Temple. Whenever your core is tired, pop into the Farm Café to unwind and inspire your photophile at the same time.
Its picturesque interiors take the locals by storm but the real deal comes from its extensive range of plant-based dishes. No more sacrificing your healthy routine when on the road. Its gaudy whole-grain meals give you a filling brunch to charge up for a long day on the street.
Asakusa is a great spot for budget travelers, and you won't have any problem covering most of the major sites within a day. If time allows, linger it to day two so you don't have to rush your feet!
More Tokyo Destinations to Explore: Akihabara|Harajuku|Kamakura|Shibuya|Ginza|Shinjuku
Everything You Need to Know about Tokyo
Explore more of our adventures around Tokyo:
Simplify Your Tokyo Trip